Make Your Own Custom Envelopes In 3 Steps
by Bridget Clegg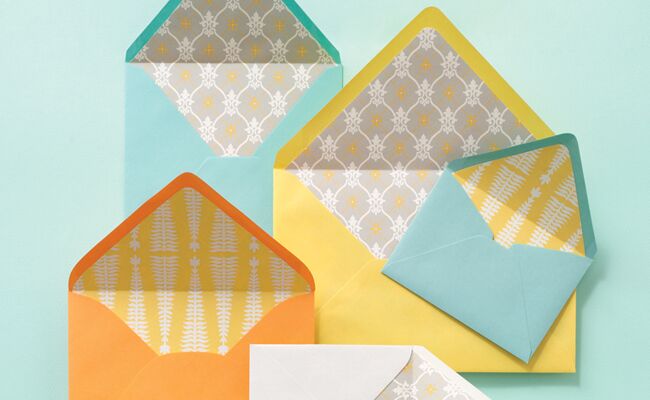 The unexpected pop of pattern on the inside of an envelope is a fun surprise for the recipient and an easy DIY wedding project for you. After you find the wrapping paper you want to use for the liner (shop a papier or craft supply store like Paper-Source), you'll need coordinating envelopes and no-mess glue dots to make this pretty shell for your custom invitation suite. Tip: Perfect the project on the engagement party invites, then make it work for your save-the-dates and official invitations. Here are the three easy steps to making these luxe-on-a-budget custom envelopes .
How To Make Mix-and-Match Envelope Liners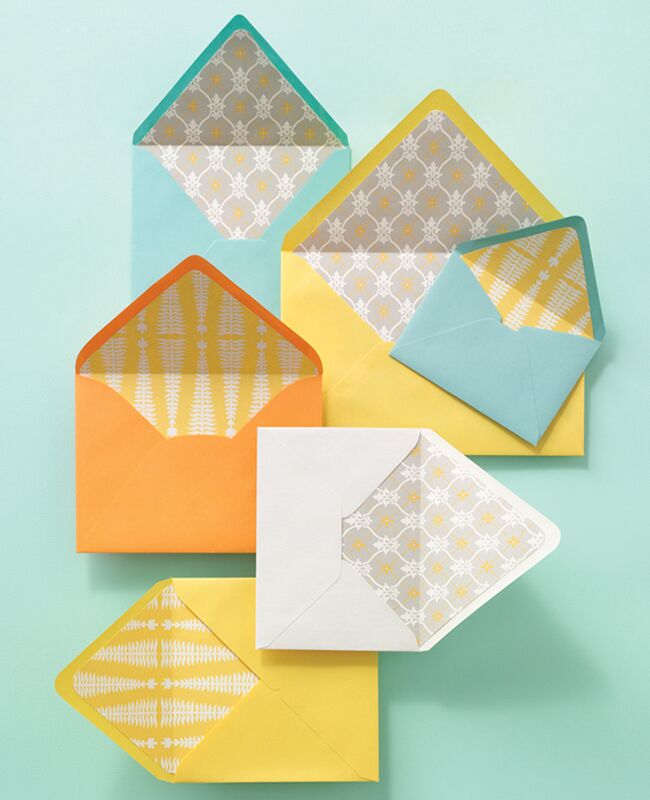 Envelope
Scissors
Pencil
Wrapping paper
Envelope liner template kit, $14, Paper-Source.com
Glue dots

1. Lay the template on the wrapping paper and trace it.
2. Cut out the template.
3. Pop glue dots along the edges. Insert the liner into the coordinating envelope. Press to secure.

See More!
> 7 hot wedding invitation trends!
> Brights are back! 8 color palettes that are anything but boring