The Top 4-Year Anniversary Gifts to Mark the 4th Marriage Milestone
Celebrate four years of marriage with fruit, flowers and so much more.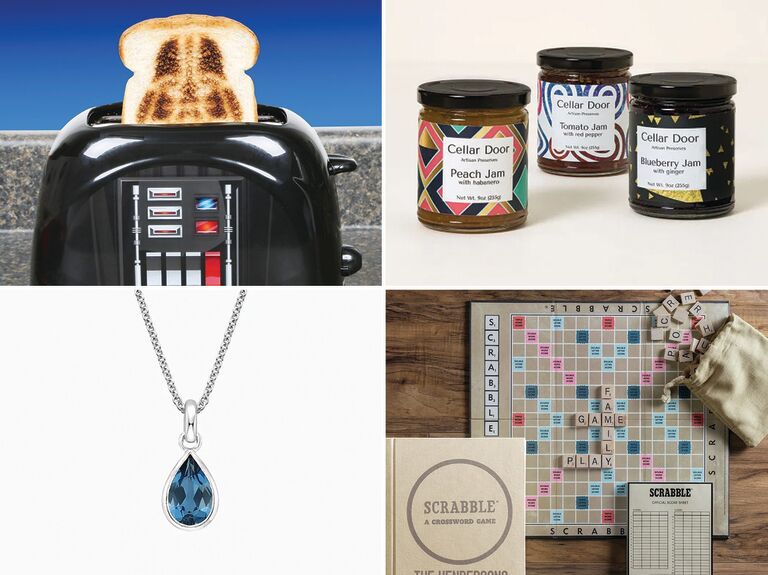 Photos, clockwise: Amazon, Uncommon Goods, Personalization Mall, Brilliant Earth
We have included third party products to help you navigate and enjoy life's biggest moments. Purchases made through links on this page may earn us a commission.
A marriage that's lasted four wonderful years deserves to be commemorated with a truly special four-year anniversary gift. Whether you want to shower your spouse with love or congratulate a couple you know on their latest marriage milestone, we're here to help you find a truly awesome present. From sweet and sentimental trinkets to practical everyday items, our list includes plenty of inspiration for anniversary gift ideas for him, her or them. Below, you'll learn all you need to know about the traditional and modern fourth anniversary symbols, allowing you to easily add an extra layer of meaning to whatever gift you pick. And, if you're on the lookout for something a little different, we've also added our top alternative gifting options for this milestone.
In this article:
Traditional Four-Year Anniversary Gifts
If you're wondering what the traditional gift for the fourth anniversary is, you may be surprised to find that there are actually two: fruit and flowers. These nature-inspired symbols represent a romantic relationship in full bloom and offers a ton of gifting inspiration. The geranium flower is also associated with the fourth wedding anniversary and is said to symbolize happiness and commitment. With this in mind, we've rounded up a selection of fruity and floral gifts to help you mark the fourth wedding anniversary milestone. From show-stopping bouquets to fresh fruit subscriptions, we've got you covered with these on-theme presents.
Pretty Flower Necklace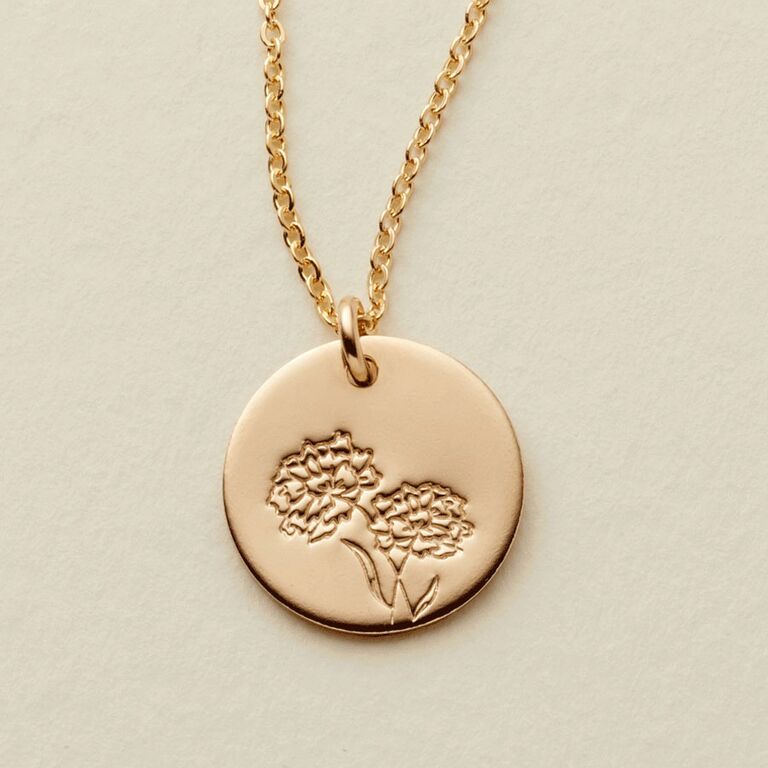 There are so many ways to interpret the traditional fourth wedding anniversary gift of fruit and flowers. If you want to give your spouse something more permanent than fresh blooms, why not get them a floral-inspired jewelry gift? This beautiful gold pendant necklace is available in 12 different designs—one flower for every month of the year. Choose the month you got married to give your partner a meaningful piece of jewelry they'll want to wear at any time.
Fresh Fruit Subscription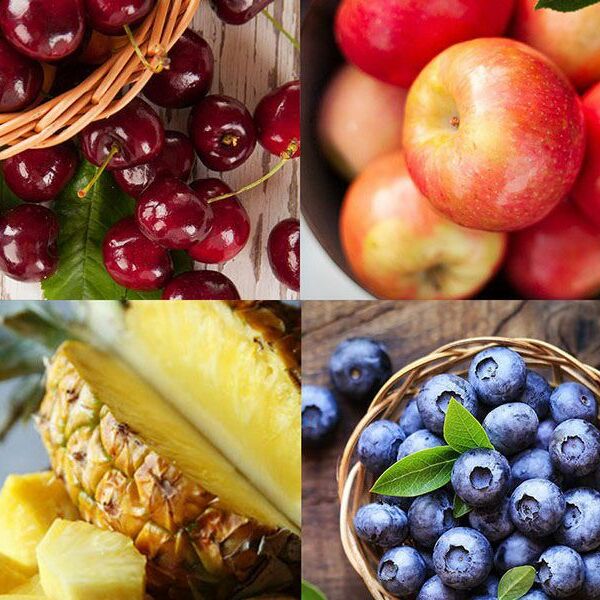 Turn your (or their) healthy eating regime into a sense of occasion with a monthly delivery of fresh fruit. From Malibu Navel oranges in January to dark sweet cherries in July, you can receive delicious seasonal fruit all year round. Plus, the produce changes regularly so you won't get bored or feel stuck with your choices. Simply pick the weight and subscription duration, and The Fruit Company will take care of the rest.
Handmade Fruit Bowl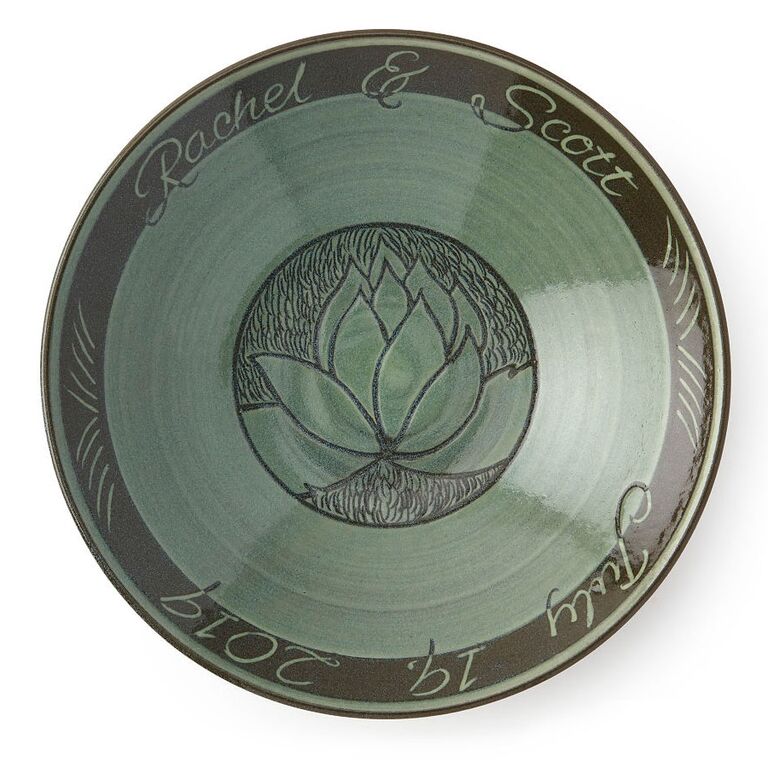 When it comes to finding a fourth anniversary gift for your spouse or a couple you love, the traditional fruit theme is open to interpretation. If you want to give them something that's made to last, this personalized fruit bowl is a really thoughtful present. The handmade stoneware is carved with an intricate flower pattern, along with their names and wedding date.
Gorgeous Dried Hydrangeas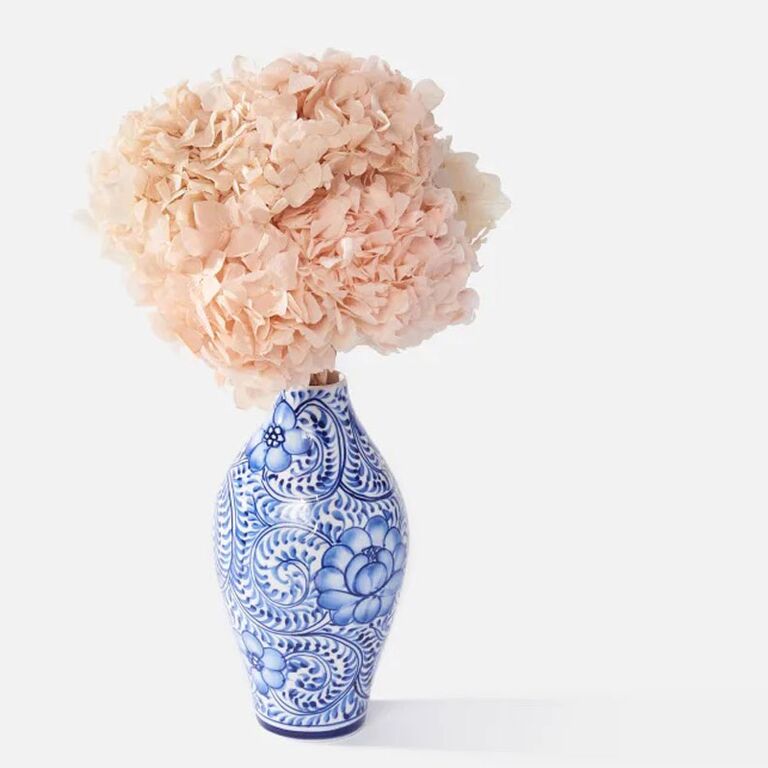 Dried blooms are a great way to reinvent a traditional bunch of flowers—they're super on trend right now, and they'll last much longer than a fresh bouquet would. This gorgeous arrangement features dusty pink hydrangeas—which symbolize deep, heartfelt emotion—in an elegant blue vase, resulting in a stunning gift for your other half. (Use the discount code THEKNOT15 to get 15% off your order).
Tasty Fruit Jams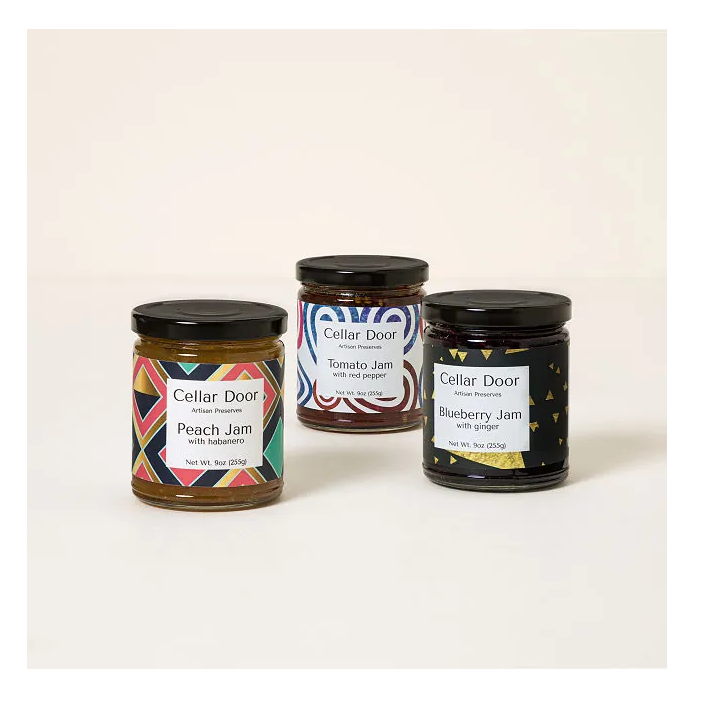 If your partner is a fan of fruity condiments (or is always looking for something sweet to pair with their charcuterie board), these tasty preserves are an excellent gift for the fourth anniversary. Choose from twelve delicious homemade jams to create a customized gift set of three that will tantalize their tastebuds. From traditional options like raspberry and peach to more unique profiles like lavender and habanero, there are so many great flavors available. They'll add some zing to every meal, making them the perfect edible anniversary gift you can savor together.
Fresh Flower Subscription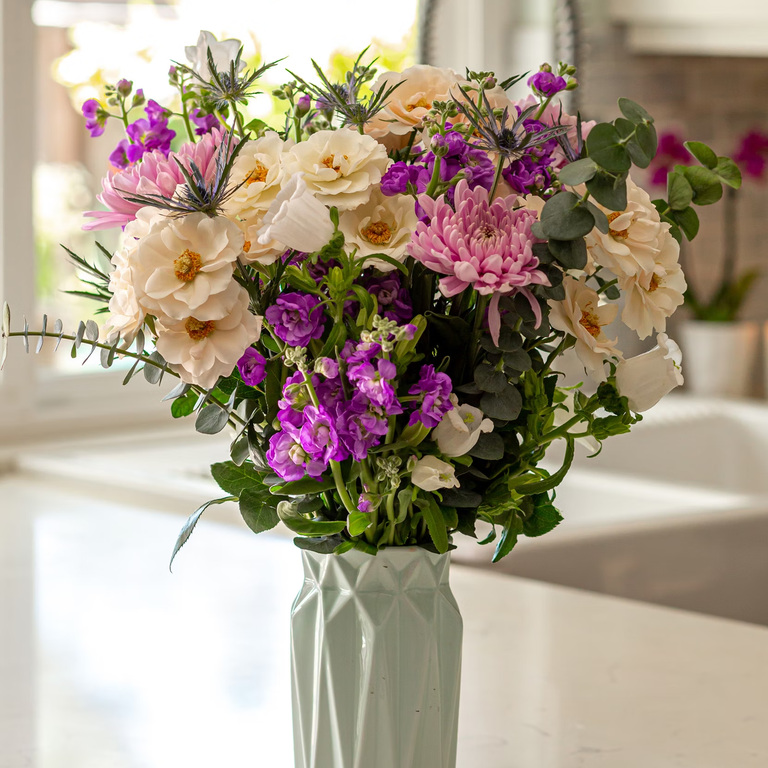 One bouquet is great, but why not take it a step further than that? It is the flower anniversary, after all! BloomsyBox's subscription service will deliver a bunch of gorgeous blooms to your partner every week or month, depending on the plan you choose. Anyone who loves brightening up their home with fresh flowers will adore this gift idea, and it's an easy way to remind them you care all year long.
Anniversary Material Art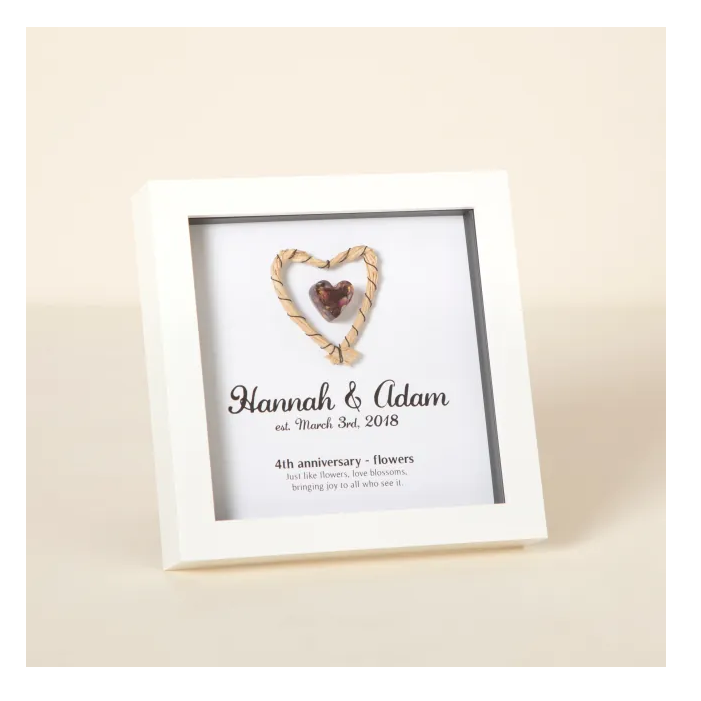 If your partner appreciates the sentiment behind each wedding anniversary symbol, they'll love this framed keepsake. It features a simple floral heart surrounded by a twisted piece of thread and a short message explaining the meaning of the traditional fourth anniversary theme. You can add your names and wedding date to make this unique artwork your own.
Lucky Bamboo Plant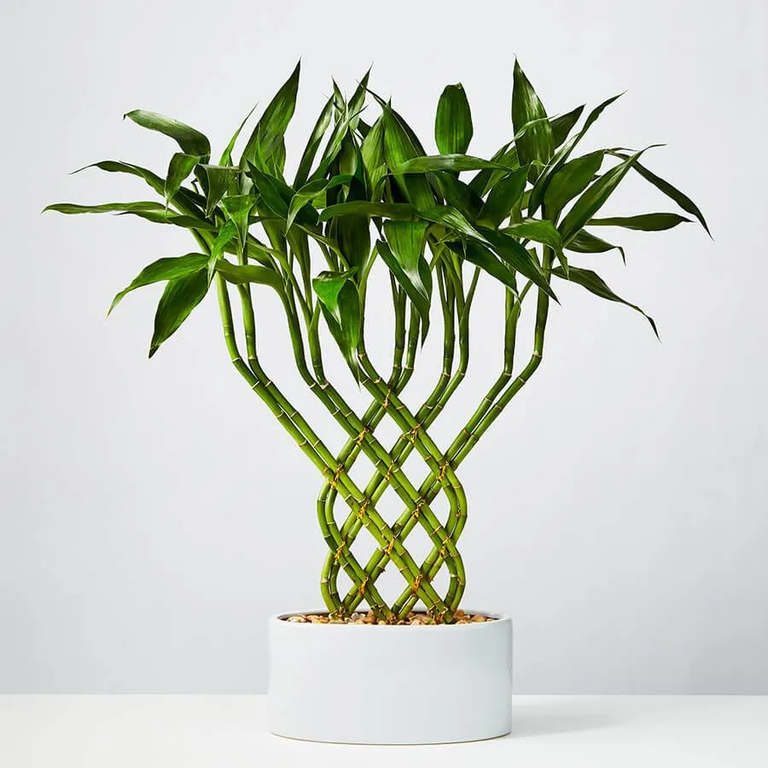 Stretch the four-year anniversary flower theme just a little and snag your partner a cool plant instead, like this lucky bamboo. It comes in a ceramic oval planter with stalks shaped in a woven trellis pattern and lush leafy greenery that'll look great in any indoor space. Plus, bamboo is believed to bring good luck and positive energy to its surroundings, so you can look forward to feeling more zen in your home.
Fruit and Cheese Box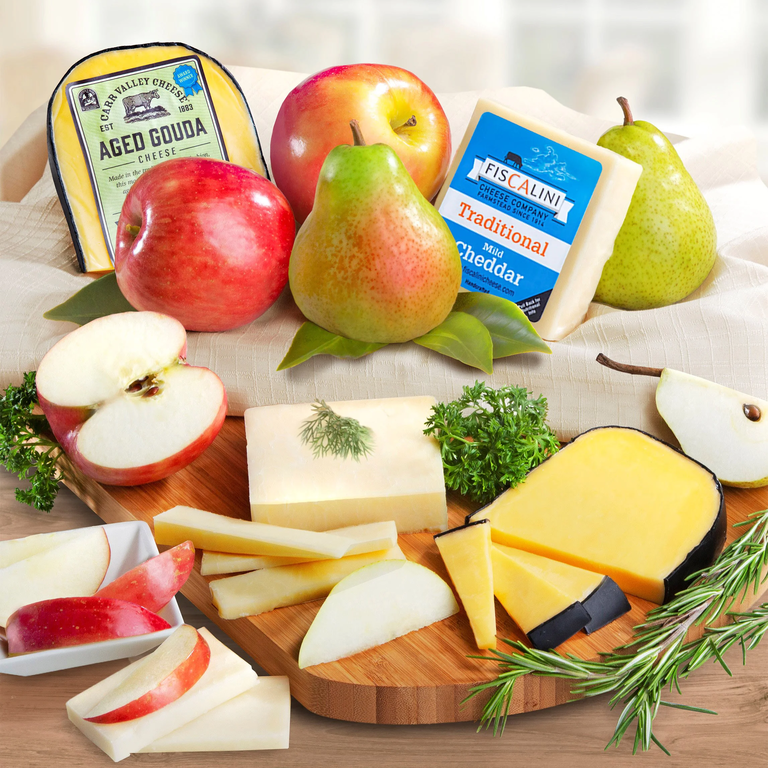 Traditional fourth anniversary gifts come in all shapes and sizes, as this fruit and cheese box clearly demonstrates. Perfect for foodies, it includes juicy green pears, ripe red apples and two delicious cheese varieties—basically everything you need for a romantic picnic with your other half. It's a gourmet gift you can both enjoy together and one that'll make your four-year anniversary celebrations feel a little more special.
Framed Geranium Print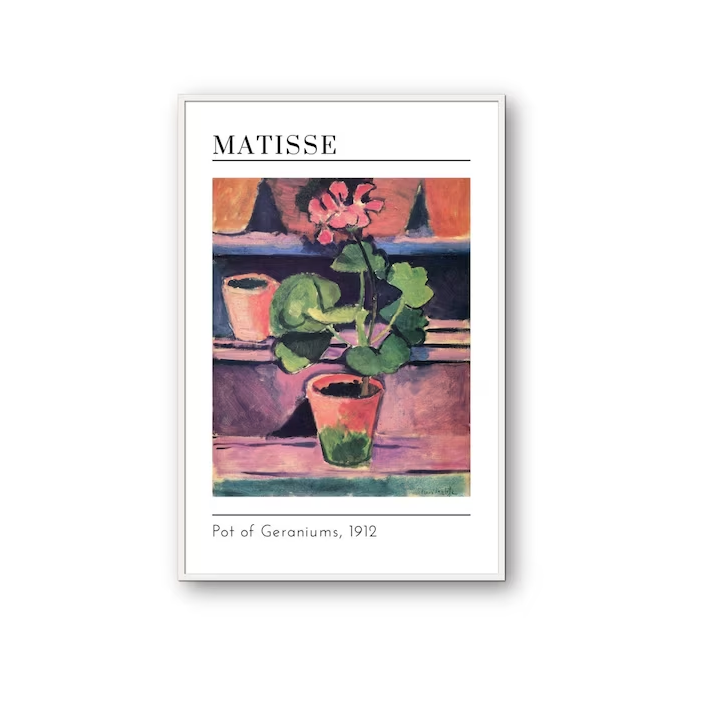 Honor the traditional four-year anniversary flower with this cute printed recreation of Pot of Geraniums, 1912 by Henri Matisse. This gorgeous bloom symbolizes the comfort and love between two people who know each other fully and is the perfect tribute to a married couple celebrating an anniversary milestone. Choose from a range of framing options for a display-worthy gift that'll impress anyone interested in early 20th century modern art.
Modern Four-Year Anniversary Gifts
While the modern fourth wedding anniversary theme of electrical appliances might not seem romantic, it can be just as sweet as a bunch of flowers. Practical presents show just how settled a couple is after almost half a decade of marriage. Plus, because your wedding was four years ago, some of the gifts you received could probably use an upgrade. Take this milestone as an opportunity to spoil your spouse with a shiny new appliance that'll instantly make life easier. Our list includes everything from trendy pizza ovens to smart coffee machines, allowing you to find the perfect practical gift for the four-year anniversary.
Smart Indoor Garden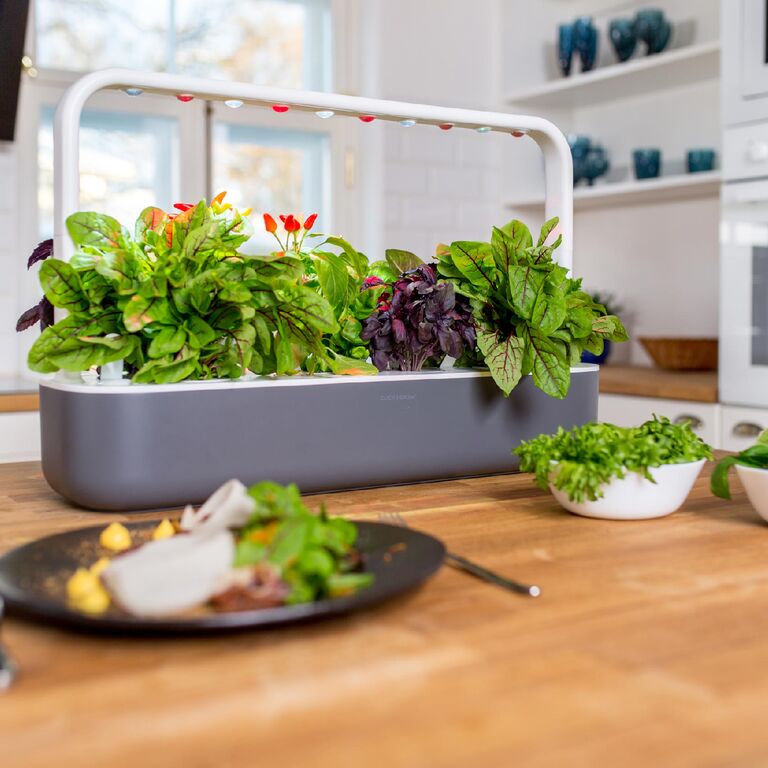 Searching for a unique addition to your kitchen countertop? Click & Grow's smart garden is one of the best modern fourth anniversary gifts to give your partner. This clever device makes growing herbs and veggies super easy, thanks to a handy automatic watering and lighting system. The kit comes with nine complimentary plant capsules (basil, tomato and lettuce) but there's also an option to choose from over 50 pre-seeded plant pods to help them get started on their herb garden.
Multi-Fuel Pizza Oven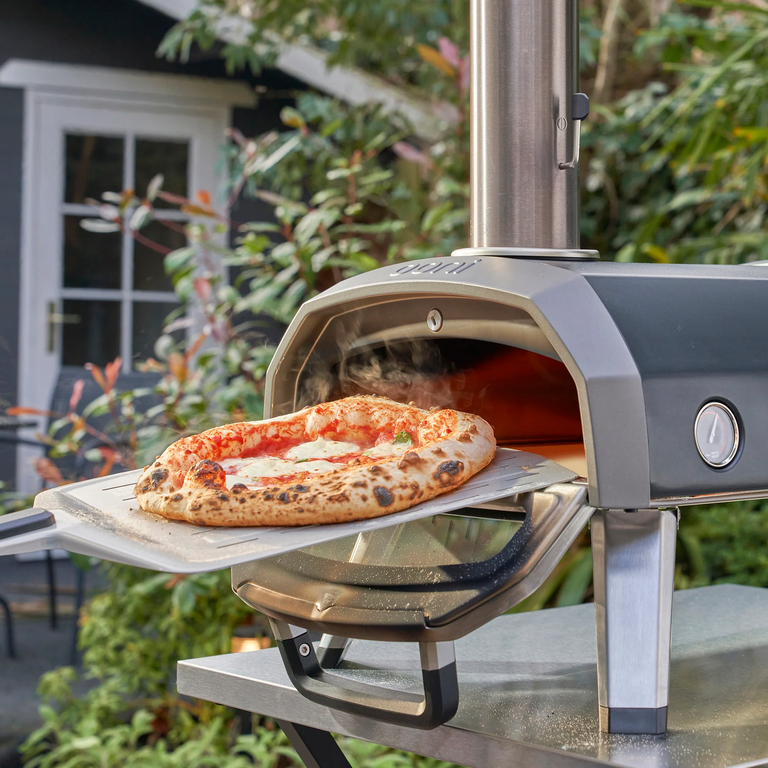 Bring pizza night back with a bang by splashing out on a state-of-the-art oven for your fourth wedding anniversary. This one from Ooni can be fueled by wood, charcoal or gas and is great for cooking outdoors on the patio or deck. Once hot, you can make a delicious pizza in as little as 60 seconds (yes, it really is that quick!). We bet your partner will love it so much that they'll be planning Friday night pizza dates for months to come.
Cute Mini Fridge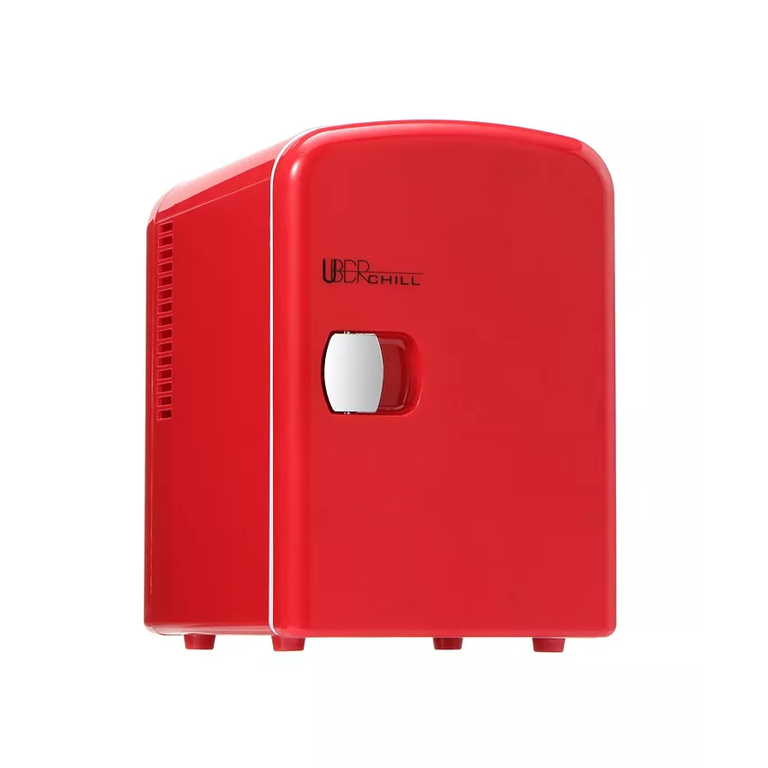 On the hunt for an appliance that's fun and practical? This compact mini fridge is a modern anniversary gift worthy of your fourth marriage milestone. It has room for up to six beverage cans and is a charming way to store beer, soda or juice. Choose from several colors, including red, white and blue to compliment your home office or living room decor scheme. Want to make this gift even better? Fill it with your spouse's favorite sips for a sweet surprise.
Smart Coffee Mug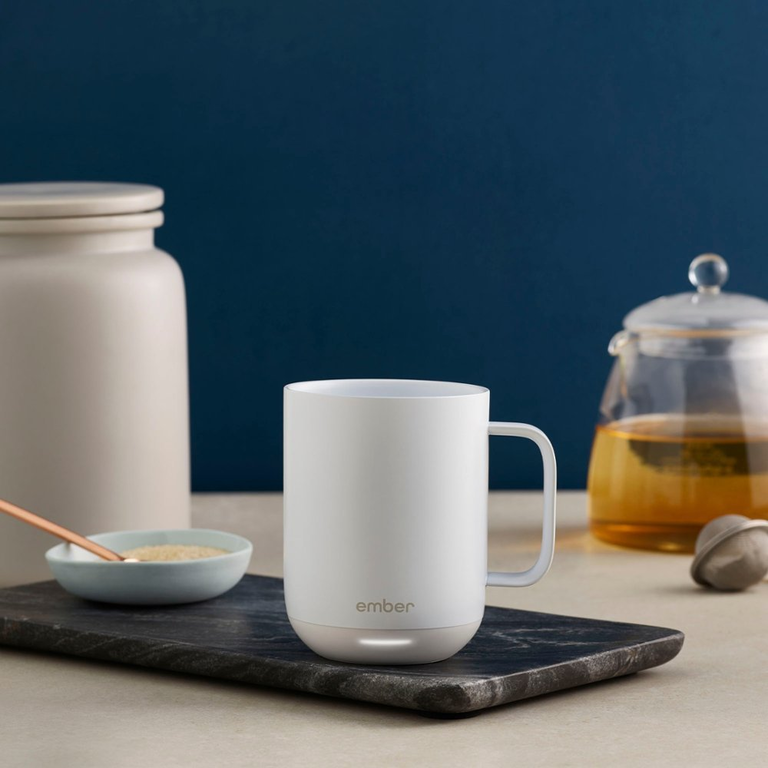 If your partner loves trying out new gadgets and treasures their morning brew, this smart coffee mug from Ember will blow them away. It comes with a charging coaster which keeps the contents at their preferred temperature for up to 90 minutes. Translation: They'll never have to deal with their coffee turning cold during a too-long morning meeting again. It's a thoughtful and (on-theme) four-year anniversary gift for him, her or them.
Stylish Air Fryer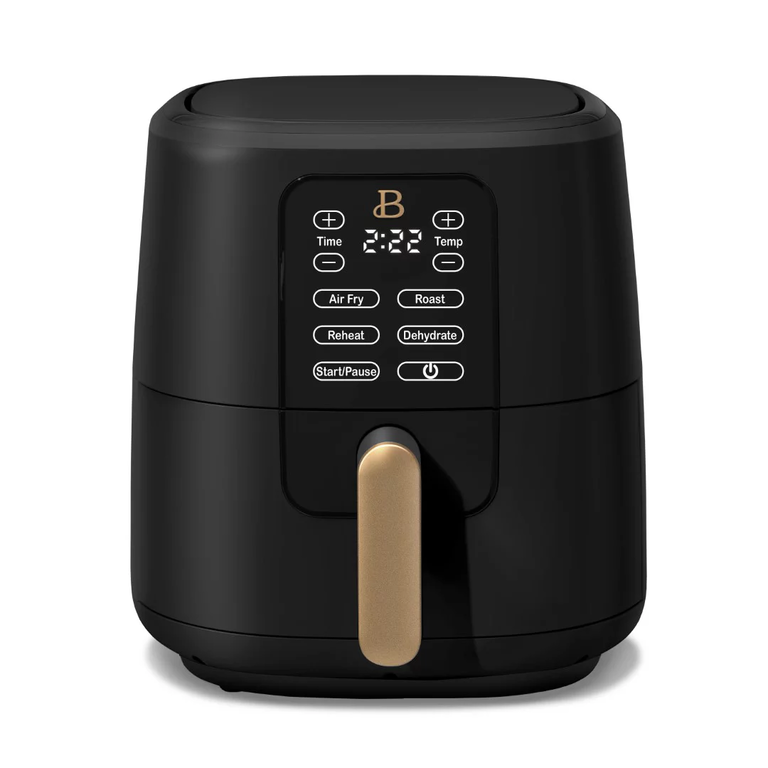 Air fryers have soared in popularity in the last couple of years, but if you and your spouse have yet to invest in one, consider this the perfect time to treat yourselves. This practical appliance makes cooking tasty meals quick and easy (not to mention, a whole lot healthier), but that's not the only thing we love about it. The sleek design looks great in any kitchen, with several stylish hues to choose from, including lavender and cornflower blue.
Easy Grain Cooker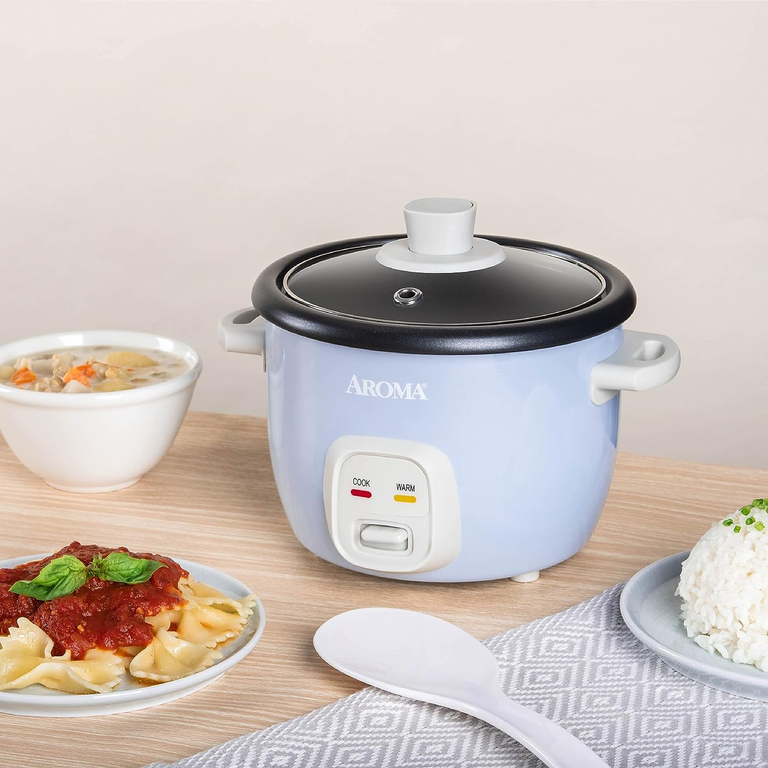 Want to put a new spin on the throwing rice wedding tradition? Get them a rice cooker! This fourth anniversary gift is perfect for the spouse who enjoys making healthy homemade meals. They can use it to make fluffy rice, but it's also a handy way to steam veg and cook soup. Best of all, this everyday appliance is a budget-friendly option that won't break the bank.
Bluetooth Speaker Water Bottle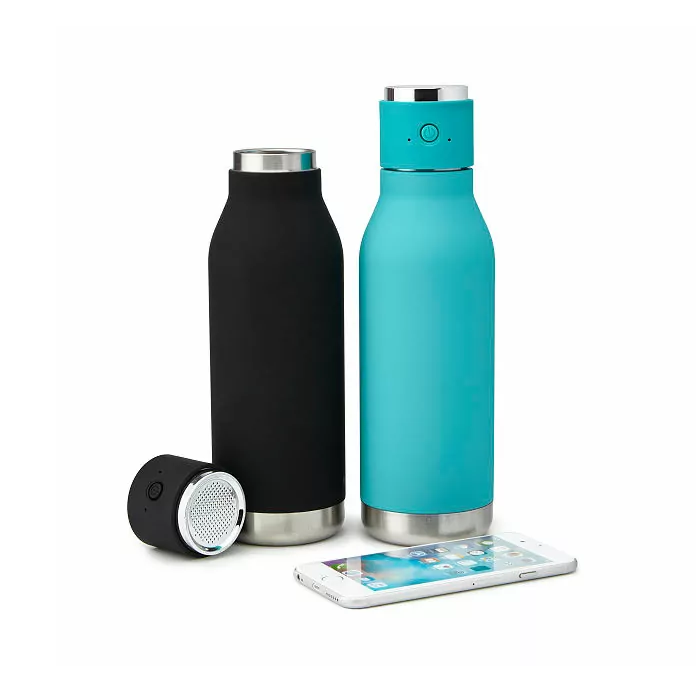 Finding the modern fourth anniversary theme tricky to work with? We've decided to bend the rules a little with this versatile pick. This trendy water bottle doubles as a wireless Bluetooth speaker, allowing your spouse to play their favorite tunes while staying hydrated. It's great for trips to the gym, picnics in the park and chilling by the pool—and they can even use it to answer phone calls at the touch of a button. Cool, right?
App-Controlled Coffee Machine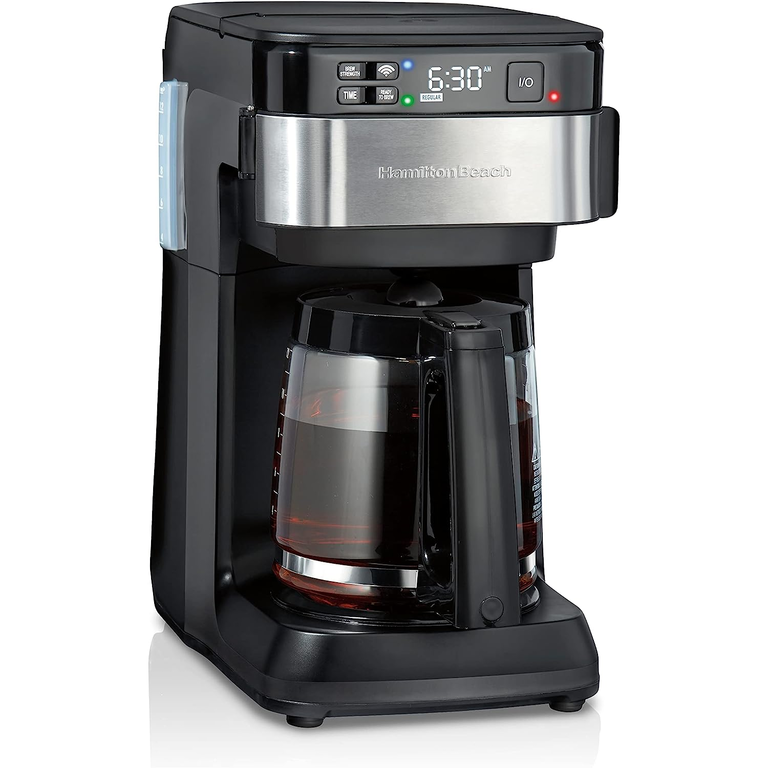 If your spouse loves a fresh brew in the morning but finds it hard to get out of bed to make it, this smart coffee machine is sure to be a winner. It pairs with the Alexa app and smart speaker, so all they have to do is set their routine, and the coffee maker will kick into action at their preferred time. It also shuts off automatically two hours after brewing and reminds the user when it needs to be cleaned. A fourth anniversary gift like this will make busy (or lazy) mornings a breeze for your partner.
Compact Electricity Generator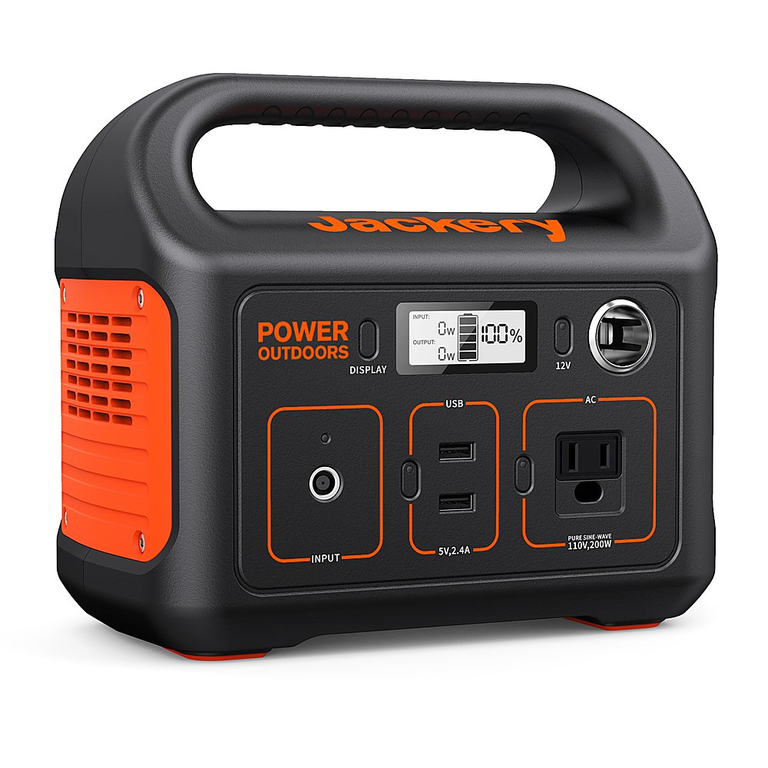 Married to someone who always likes to be prepared for the unexpected? This portable generator is a modern electrical appliance they'll be glad to get their hands on. They can use it to charge devices like a TV, smartphone or laptop the next time they go camping or whenever the power cuts out. It's suitable for indoor and outdoor use, making it a practical four-year anniversary gift that'll appeal to your spouse's pragmatic side.
Star Wars Toaster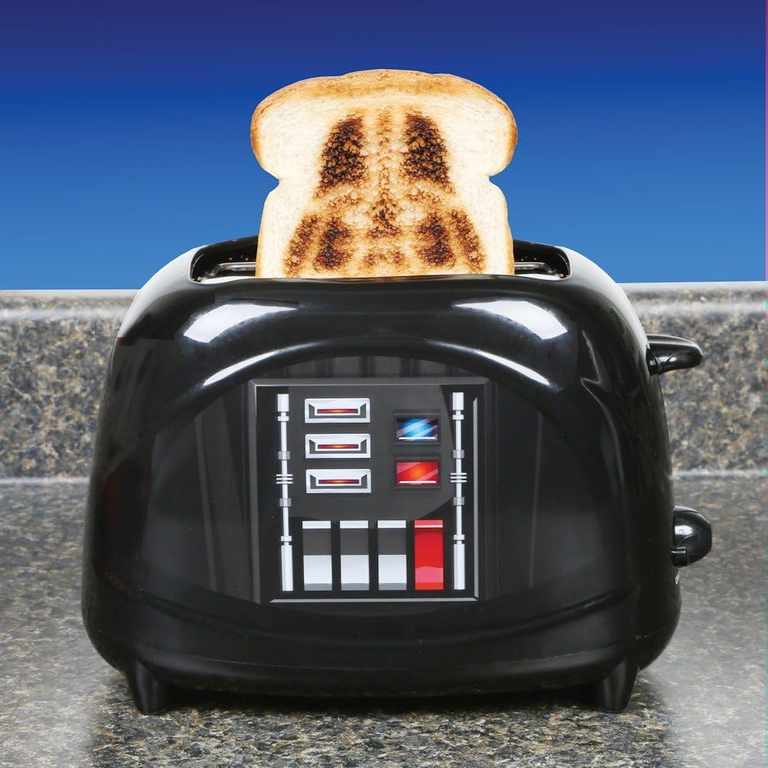 Searching for a funny anniversary gift that fits the modern gifting theme? Look no further than this novelty toaster. Perfect for fans of the Star Wars franchise, it makes toast with the shape of Darth Vader's head on each slice. It's a playful and slightly goofy gift that's sure to spark plenty of conversations when guests are staying over.
Unique Four-Year Anniversary Gifts
If the traditional and modern gift ideas don't appeal to you, there are still plenty of options for choosing a meaningful present for your fourth wedding anniversary. You can look to the milestone's traditional stone (topaz) or colors (green and blue) for inspiration or simply shop our list of unique four-year anniversary gifts. Considering your spouse's hobbies, interests and lifestyle are all great starting points for finding something they'll love and appreciate. Alternatively, sentimental or funny presents may be the way to go when picking a year-four anniversary gift that really rocks. Explore our alternative gift ideas below to help you get started.
Electronic Love Note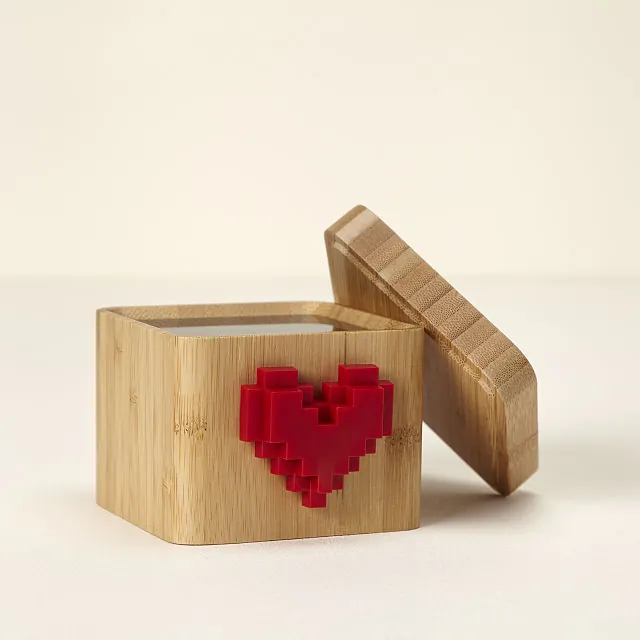 Want some top-tier relationship advice? Never stop looking for new ways to say "I love you." This electronic messenger box is one of our favorite wedding anniversary gift ideas because it's so easy to personalize. Simply download an app on your phone to write a heartfelt note for your other half—as soon as you press send, the heart on the box will start to spin around and the message will appear on top. Bonus: You can update it as frequently as you'd like, which is great if you spend a considerable amount of time apart.
Fun Date Subscription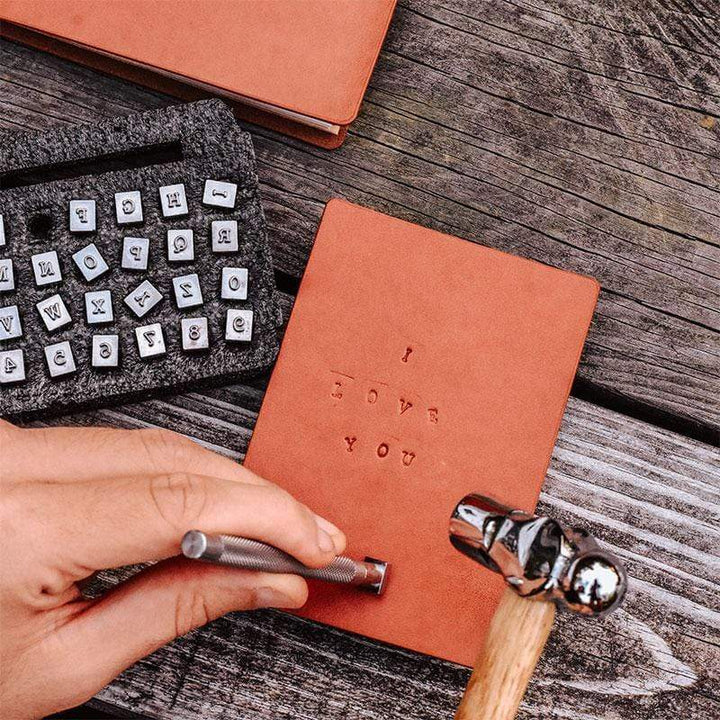 It's the fourth wedding anniversary, meaning you've already spent over four years coming up with date night ideas. If you're all out of inspiration, sign up for The Adventure Box subscription and let the good times roll. Every month, you'll receive all the necessary supplies for a unique date night experience, like hand-stamping leather journals or creating a sentimental scrapbook.
Blue Topaz Pendant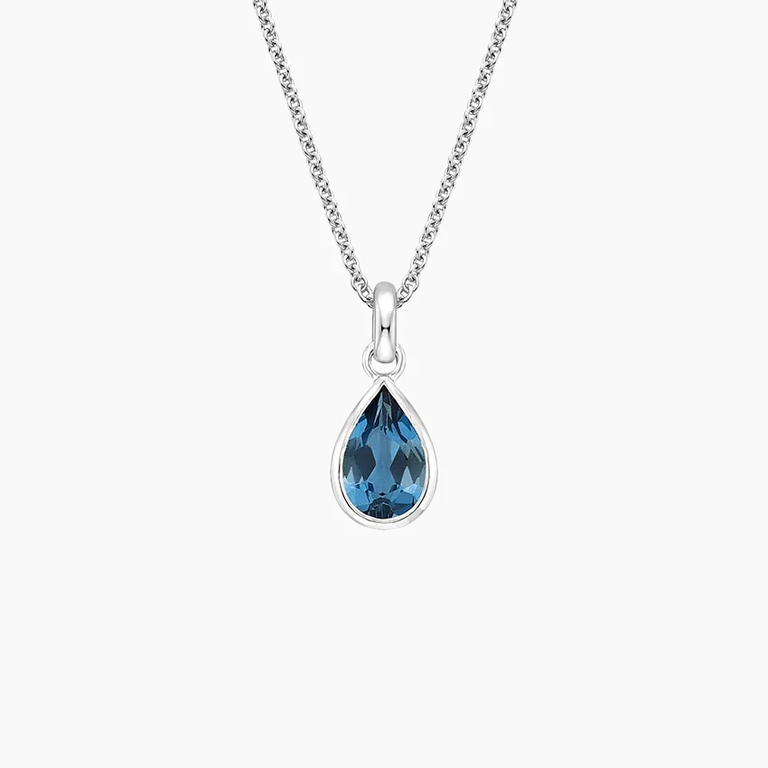 Take inspiration from the fourth anniversary stone, blue topaz, when shopping for a thoughtful anniversary gift for your significant other. Simple yet chic, this elegant teardrop pendant features a London blue topaz on an adjustable silver chain. Whether they rock it every day or save it for special occasions, your spouse will be reminded of your love each and every time they look in the mirror.
Personalized Photo Plaque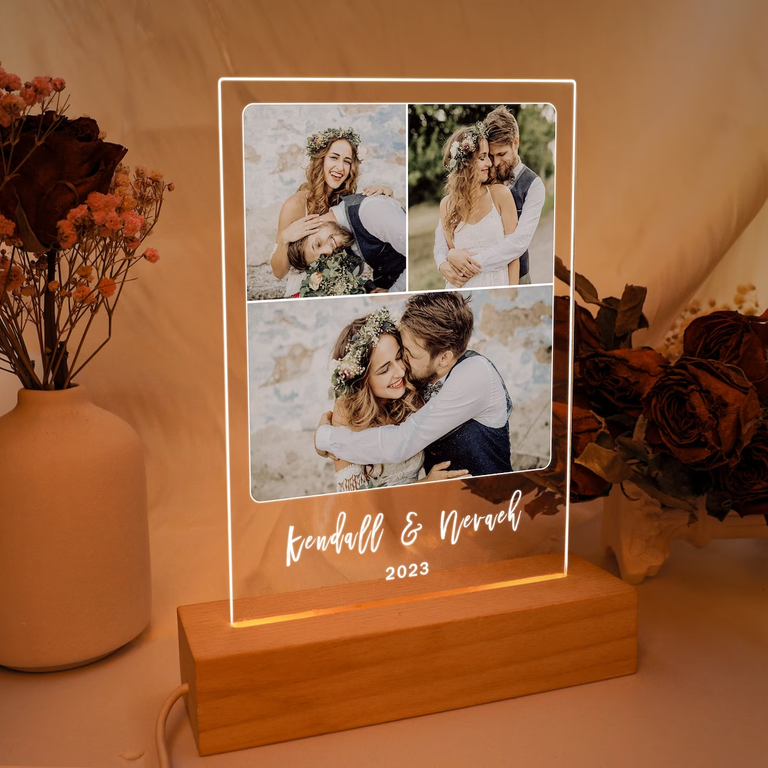 Put your cherished memories on display in your home with this personalized photo plaque. Choose three of your favorite images to create a collage of your most cherished moments (like your engagement, wedding day or another special occasion) and add your names and anniversary date to the frame. An LED light adds a glow to your photos and text, making this four-year anniversary gift feel even more romantic.
Engraved Wine Chiller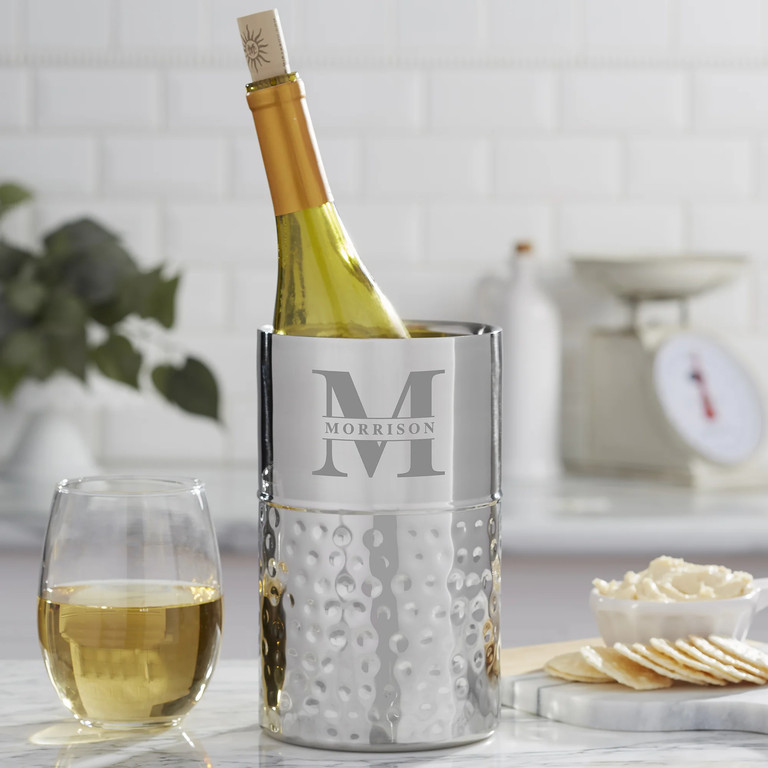 Toast your four-year wedding anniversary in style with this engraved wine chiller. It's made from durable stainless steel that can be etched with your shared last name, monogram or a short message. We suggest pairing this thoughtful gift with a bottle of bubbly to help you get the celebrations underway.
Heart Chain Bracelet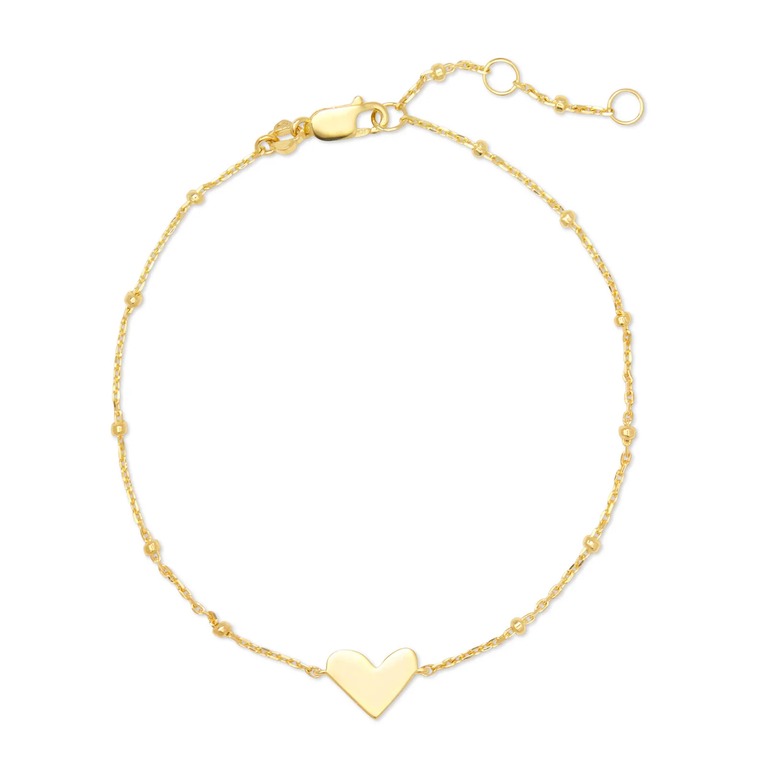 If your partner has a heart of gold, show them how much you admire them with this pretty bracelet. It's made from 18K gold vermeil and features a dainty heart-shaped charm on the delicate chain. Perfect for layering with other pieces, it's a sweet fourth anniversary gift they'll be happy to wear with any ensemble. P.S.: It's also available in sterling silver if gold isn't their thing.
Plush Cotton Robe
Take inspiration from one of the fourth anniversary colors, blue, with this soft and comfy bathrobe from Brooklinen. Made from 100% Turkish cotton, it's perfect for throwing on first thing in the morning or after a leisurely shower. We're pretty sure your spouse will love it, and if you can afford to splurge, we suggest snagging one for yourself too! Aside from blue, it comes in other colors, including white, dark grey and pink stripes.
Leather Crossbody Bag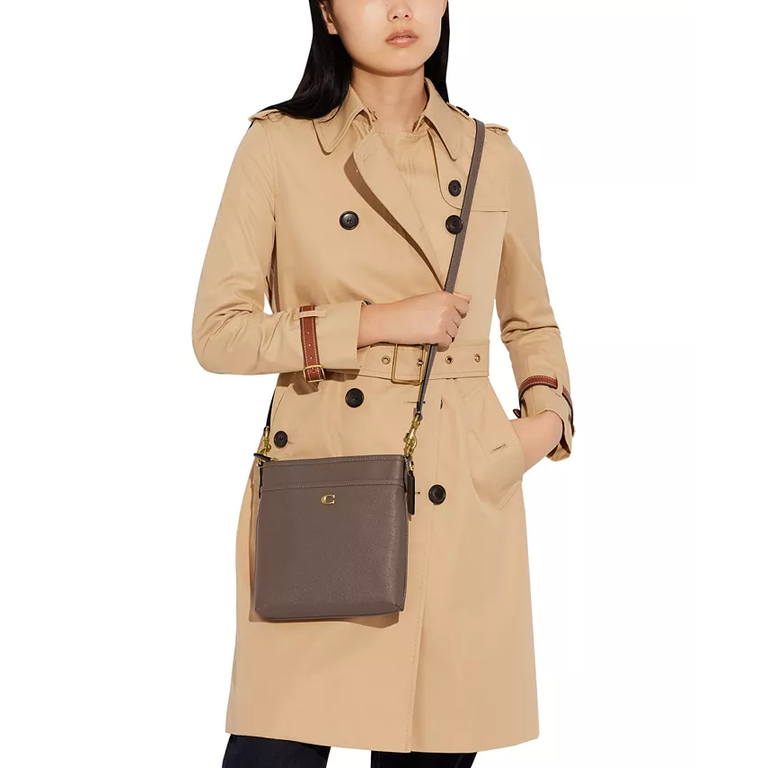 Wearable gifts are a great option, especially if your partner always likes to look their best. This leather crossbody bag is one of our favorite accessories for several reasons: It's stylish, easy to carry and ideal for running errands hands-free. Best of all, it can fit essential items (like a phone, wallet and keys) and comes in several neutral colors that'll stand the test of time. It's a practical and chic fourth anniversary any style-savvy spouse will be delighted to receive.
Trendy Travel Mug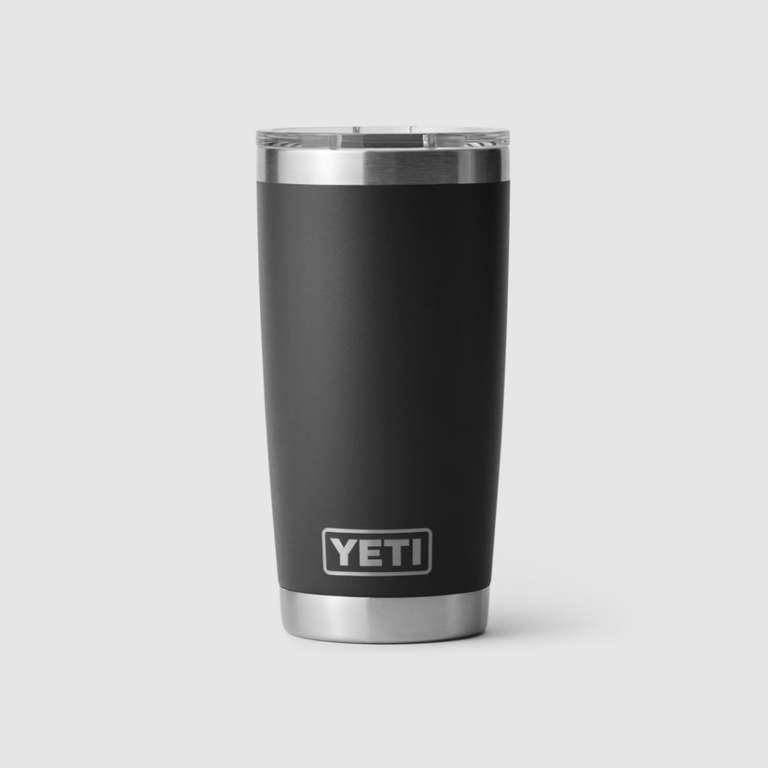 You don't always have to splurge to find a great anniversary gift for your other half. This travel mug from YETI is an affordable choice, not to mention a trendy and thoughtful gift they can use daily. It's compatible with most cupholders and has double-wall vacuum insulation that'll keep their coffee hot for ages. Choose from a range of classic and limited edition shades—including green, one of the fourth anniversary colors—to suit their unique sense of style.
Personalized Scrabble Set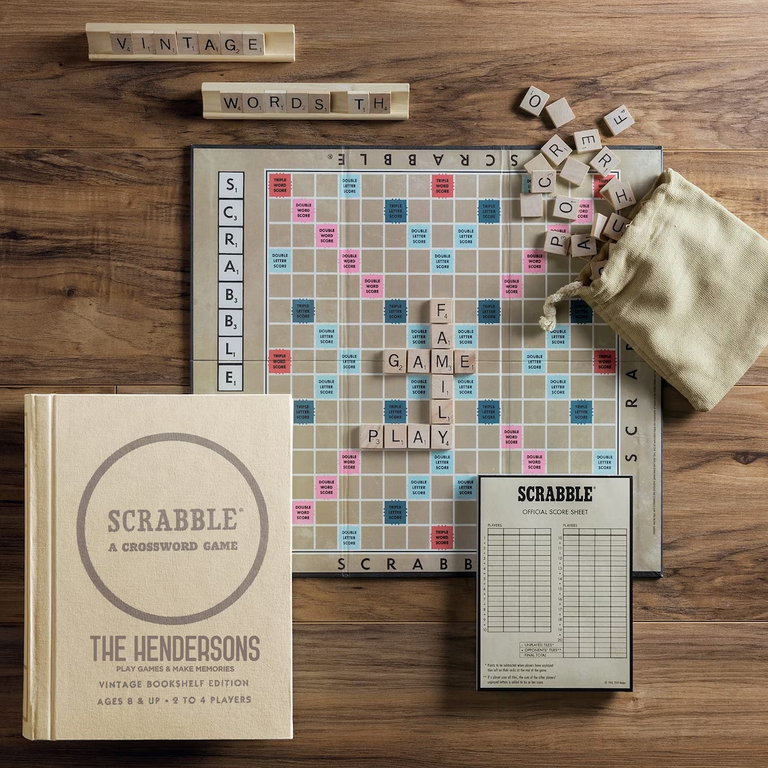 There's nothing like a bit of friendly competition to keep a relationship fresh and exciting. If you and your spouse love wordplay, a personalized scrabble set is a gift you'll both appreciate. This one comes in a cool book-shaped box that can be customized with your names and up to two lines of text. Bonus: Once folded up, the set can be displayed on a bookshelf for compact storage.
Our team received [some of] these products as promotional samples in exchange for editorial consideration and independent review.