10 Ways to Celebrate Your Love on National Boyfriend Day
Your boyfriend is boyfriend-material for a reason.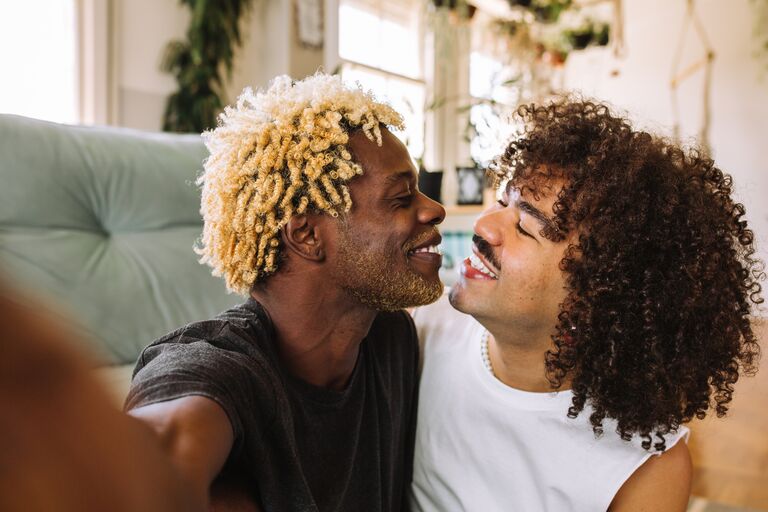 Photo: Getty Images | JLco-Julia Amaral
Valentine's Day isn't the only day to celebrate your partner and the love you have for them. In fact, it's true that you can make every day a celebration for your other half—but sometimes it's nice to have a special moment to shower them with affection. Here's some good news: National Boyfriend Day is right around the corner, and if you're just itching to put together a special surprise or celebration, this is the fall holiday to get ready for.
You probably have some questions. What is National Boyfriend Day? When is it? How can you intentionally celebrate it with your beloved? You can find all the deets on the newly founded holiday below, and even a few ideas for how to celebrate National Boyfriend Day this year.
In this article:
What Is National Boyfriend Day?
National Boyfriend Day is just as it sounds: It's a day to celebrate all of the boyfriends, honor the important role they play in our lives and make them feel special. While the holiday might seem like it was made for cis-folks, It's important to remember that anyone can take part.
Whether you identify as a boyfriend, you have a boyfriend or you are about to have one, folks of any gender, background and sexual orientation can celebrate the holiday. It's truly for everyone.
When Is National Boyfriend Day?
So on what day is National Boyfriend Day actually celebrated? The boyfriend-focused holiday falls on October 3rd every year.
With October 3, 2023 just around the corner, now is the perfect time to begin planning your version of festivities.
10 Ways to Celebrate National Boyfriend Day
Now you know what it is—but maybe you still don't know what to do. For the best ideas for what to do on National Boyfriend Day, see the ten celebratory ideas below that the boyfriend in your life is sure to love.
1. Get your partner a card
This might seem like a simple idea, but sometimes, simplicity goes a long way. If your boyfriend isn't into grand celebrations, or appreciates a hand-written note more than a fancy surprise, getting a card (or making one yourself) can be an excellent way to show your appreciation for them. It's thoughtful, personalized and considerate of what they enjoy most.
2. Take them to their fave restaurant
Who doesn't love a good meal? For many people, food is a love language on its own. To celebrate your boyfriend, try taking them to their favorite restaurant for a special meal. Again, this might seem like a simple idea, but it is a great one to show that you pay attention to what they like and that you want them (and their stomach) to enjoy your time together.
3. Recreate your first date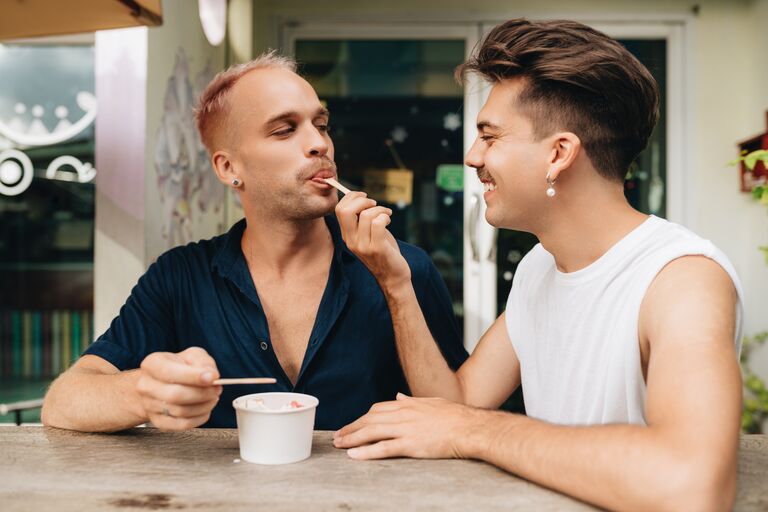 Maybe you went on a romantic hike on your first date or opted for dinner and a movie. Try recreating it—but add something a little extra, like a small gift or a special note that says how you feel about them. It will make them feel special, cared for and nostalgic, too.
4. Plan to take a fitness class together
For couples, fitness can be a great way to bond and connect. If your partner has been asking you to join them in their fitness journey, National Boyfriend Day might just be the time to do it. By doing something you know they care about, they'll feel like you've been listening—and moving and sweating together can be a lot of fun!
5. Surprise them with tickets to see their fave sports team
Not all boyfriends are the sporty type—but if yours is, try getting them tickets to see their all-time favorite team play. They'll feel like their passions are being celebrated, and even if the game isn't on National Boyfriend Day, having a date to look forward to makes way for even more quality time together in the future.
6. Take them on a picnic
Maybe your boyfriend isn't sporty, but more into nature vibes. If you don't have the budget to celebrate with tickets or gifts, putting together a low-key (yet totally romantic) picnic is a beautiful way to showcase your appreciation and love for them.
7. Make a dedicated social media post about them
Like many social media holidays, National Boyfriend Day gives you an opportunity to publicly acknowledge your boyfriend and why you appreciate them. If you're into posting each other on the grid, consider making a dedicated social media post about them. It will make them feel warm, fuzzy and special. (If they're an offline boyfriend though, maybe skip this one.)
8. Cook dinner for them
If you love to cook, whipping up a homemade meal is a great way to show your boyfriend how much you appreciate them in your life. Who doesn't love when someone pampers them with dinner? It's a thoughtful, personal way to celebrate the day.
9. Watch a movie they've been wanting to see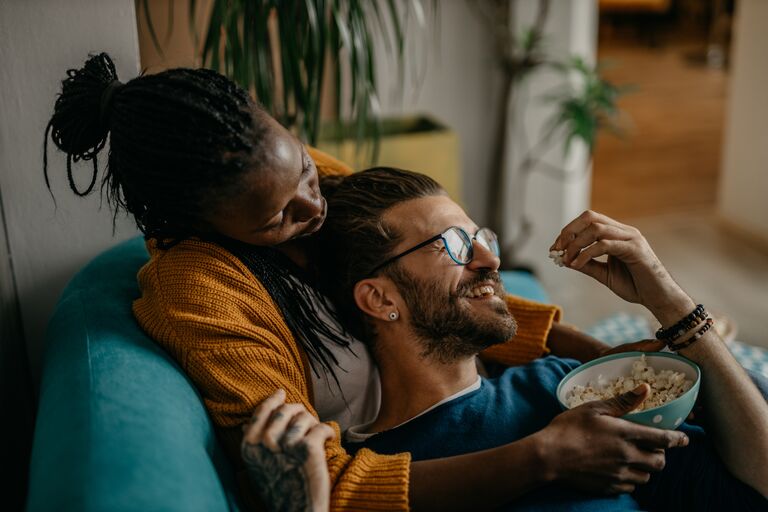 Like most couples, you probably switch back and forth with the type of movies you watch together. If you fancy sci-fi, and they're more into comedy, National Boyfriend Day is the day to let your love decide what to watch. Whether you're staying in and watching Netflix or enjoying buttery popcorn in the theatre together, they'll be excited to get to choose the movie of the night. It's a small but impactful way to show you value them.
10. Make a photo album of your relationship
This one is an absolute fave: Put together a photo album of all the photos from your relationship—from the beginning to the present—and gift it to them. Nothing says National Boyfriend Day like a photo album filled with beloved pics, sweet notes and mementos.