13 Northeast Honeymoon or Minimoon Destinations, Right Here in the US
Escape to one of these romantic East Coast havens for the ultimate honeymoon—no passport required.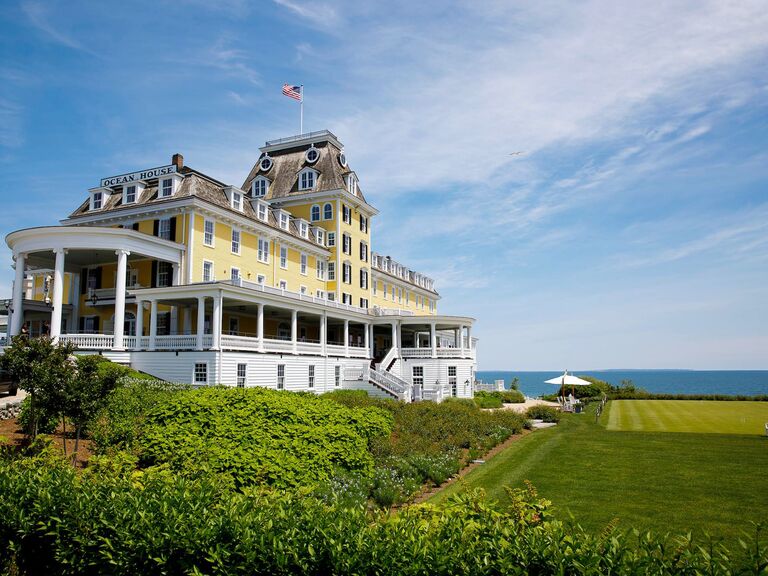 Ocean House RI/Facebook
Looking for a honeymoon or minimoon location that doesn't require a passport or a language learning app? From quaint New England villages to the buzzing streets of New York City, the Northeast just might hold the key to your ideal newlywed trip. Check out a few of our favorite destinations right here.
1. Barnard, Vermont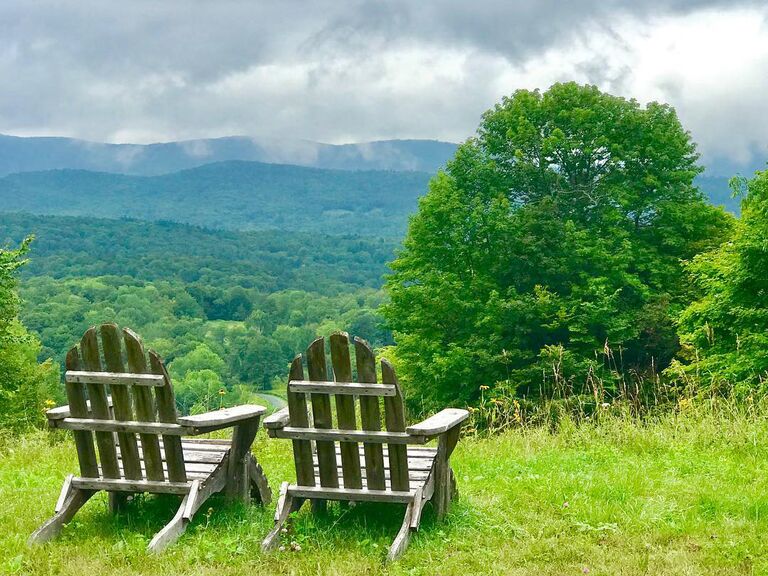 Get yourselves to central Vermont for the most idyllic New England getaway you could imagine. When you stay at Twin Farms, you won't even need to leave the property to experience everything the area has to offer, from canoeing and biking in the summer to skiing and snowshoeing in the winter—and then there's always the spa or billiards at the pub to keep you busy year-round. For take-your-breath-away foliage, book your stay in the fall—but you probably already knew that.
Where to Stay: Twin Farms
2. New York City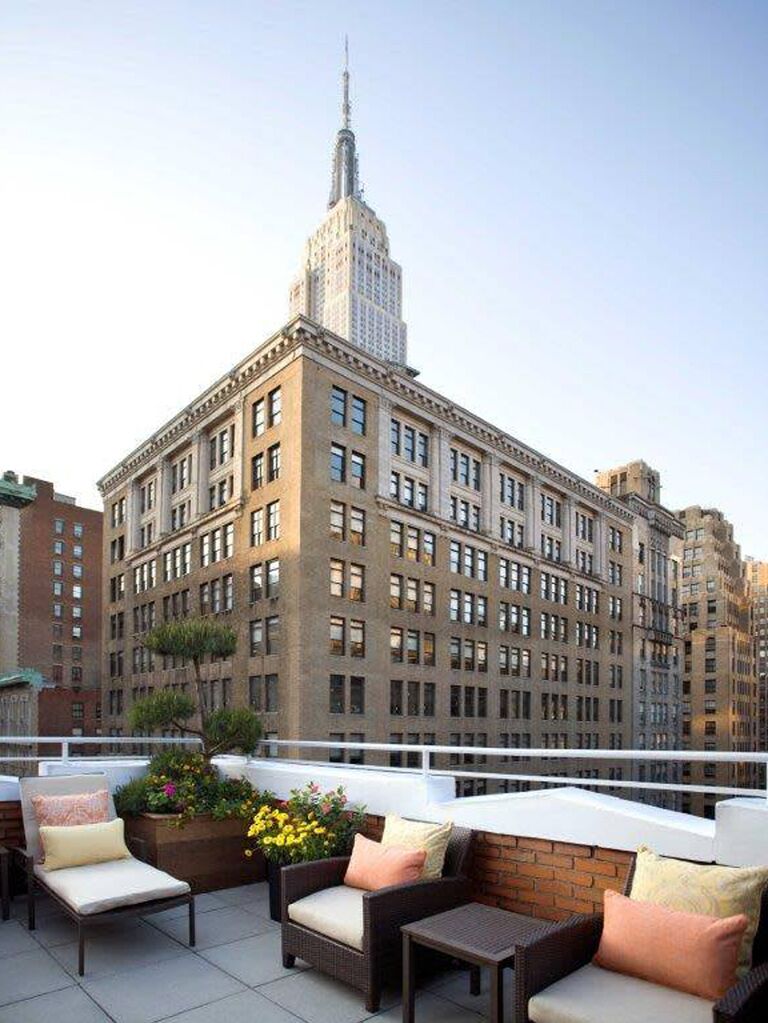 Redefine the "island honeymoon" with a trip to Manhattan—the ultimate destination for couples who want to see and do it all. Seriously, you could be eating dim sum on the Lower East Side for breakfast, strolling the Brooklyn Bridge after lunch and up on Broadway for a postdinner show. And don't even get us started on the nightlife. There's pretty much nothing you can't do in The Big Apple, which means you can make your urban honeymoon experience completely your own.
Where to Stay: The Roger New York
3. Watch Hill, Rhode Island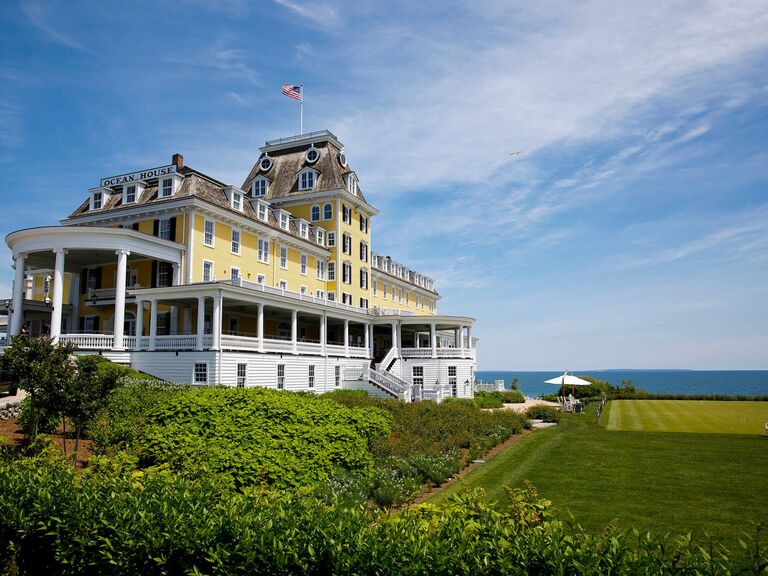 Unwind by the Atlantic like old-world New Englanders at the iconic seaside Ocean House in Watch Hill, Rhode Island. Take croquet lessons on the oceanfront lawn or food and wine classes with its culinary experts—or borrow one of the resort's Mercedes-Benz convertibles (yep, this is real) to zip off the property, check out Newport's famed mansions or explore nearby Stonington, Connecticut. After a week of sea air and sunset cocktails on the porch, we promise you'll be forever changed.
Where to Stay: Ocean House

4. Philadelphia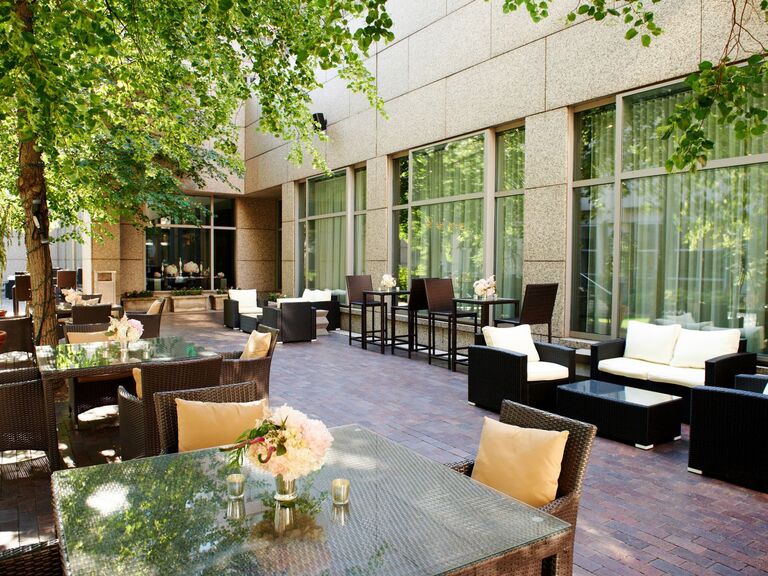 Kick off newlywed life with a romantic culturemoon in The City of Brotherly Love. Set up camp in downtown Philadelphia at The Logan hotel, a swanky spot at the heart of the city. Minutes from the hotel you'll find some of the best museums around, including the Philadelphia Museum of Art, The Barnes Foundation and Philadelphia's Magic Gardens. Any history buffs in the house? Don't miss Philly's must-see historic destinations, from Independence Hall to the Museum of the American Revolution.
Where to Stay: The Logan
5. Martha's Vineyard, Massachusetts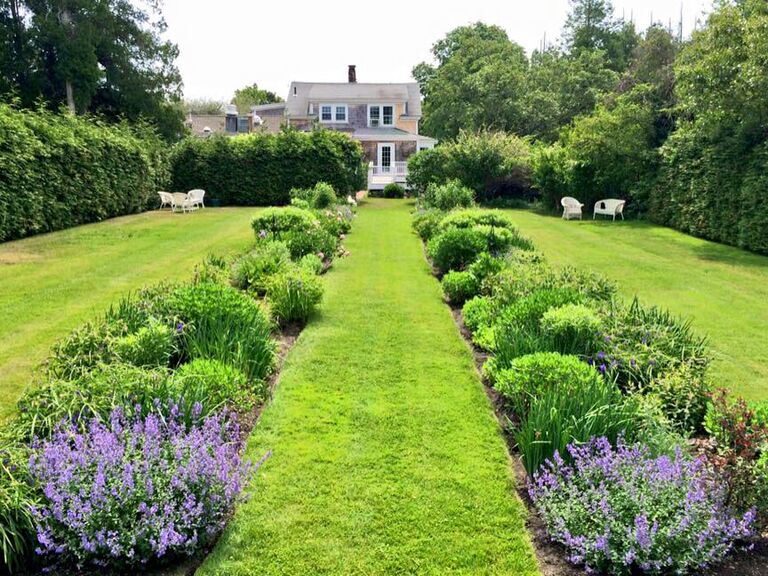 Known for its perfect summer beaches, quaint villages and low-key-luxe lifestyle, Martha's Vineyard, an island just off of Cape Cod, is the easiest place to find yourselves slowing down and losing track of time—in the best way possible. Stay at Lambert's Cove Inn, a private farmhouse property in West Tilsbury that boasts an award-winning restaurant, impossibly cozy rooms and private beach access.
Where to Stay: Lambert's Cove Inn
6. Cape May, New Jersey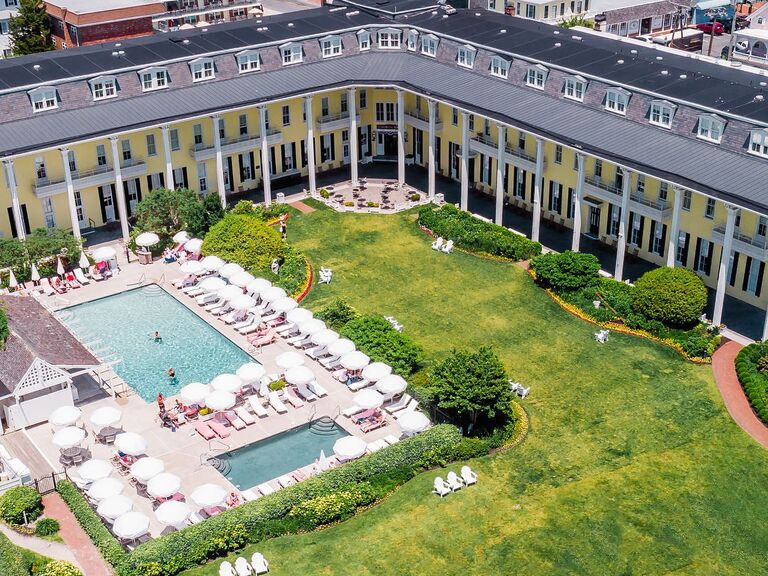 On the southern tip of the New Jersey coastline, the charming seaside city of Cape May is just waiting for you. Beach-bumming couples can obviously get their fill of sand and surf here, but beyond that, you have to hit up one of its many local wineries, enjoy a romantic sunset cruise or take an adventurous parasailing or whale-watching excursion.
Where to Stay: Congress Hall
7. Cape Neddick, Maine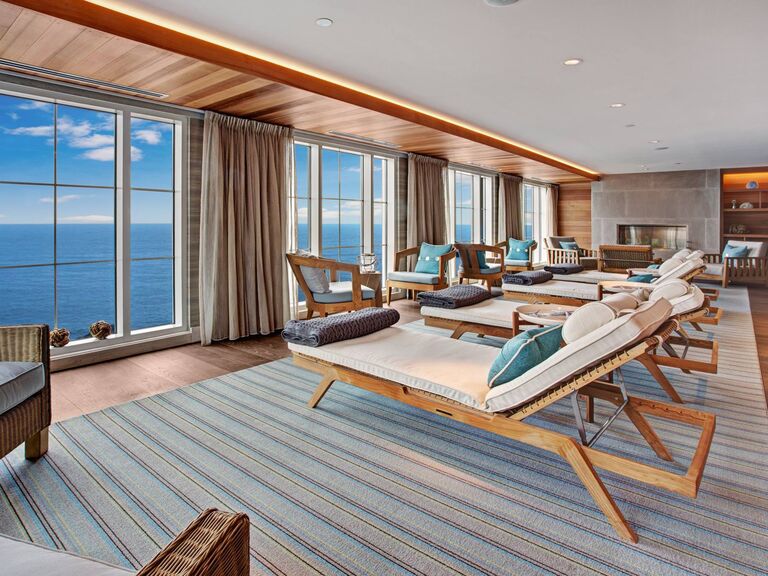 Love the idea of fresh seafood, coastal-chic amenities and jaw-dropping sunsets? Then Cliff House on Cape Neddick is the honeymoon spot for you and your Maine squeeze (sorry—had to). Enjoy a vacation filled with equal parts celebration and relaxation, all set to the rhythm of waves crashing on a rugged, romantic cliffside.
Where to Stay: Cliff House
8. Lake Placid, New York
For rustic romance like no other, escape to The Adirondacks on a honeymoon filled with crisp, alpine air, endless outdoor amenities, cozy nights by the fire and breathtakingly starry skies. Offering a cozy winter wonderland or calming lakeside vibes in the summer, Lake Placid Lodge is the perfect place to stay and experience the postcard-worthy wilderness of Upstate New York.
Where to Stay: Lake Placid Lodge
9. Rehoboth Beach, Delaware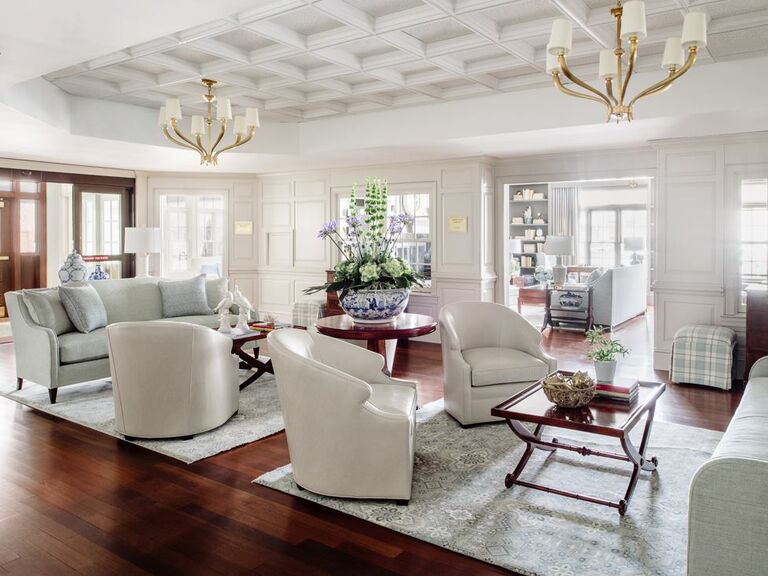 Head to Delaware's southernmost strip of stunning beaches to unearth a true hidden gem of a destination. The quintessential boardwalk is studded with restaurants, shops, entertainment and photo ops. For the perfect honeymoon atmosphere, head to Rehoboth Beach in mid-to-late September when the summer sun is still hot, but the seasonal crowds have cleared.
Where to Stay: The Bellmoor Inn and Spa
10. Montauk, New York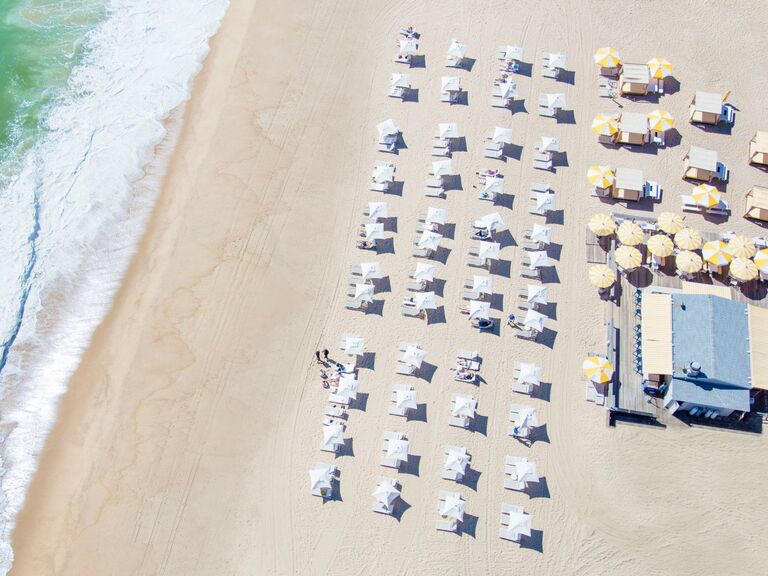 It doesn't get any more classic than summer in The Hamptons, and Montauk might just take the cake for the hottest destination on Long Island right now. Indulge in a sun-soaked stay at Gurney's for a laid-back, yet refined experience complete with private beach access, sips at The Regent Cocktail Club and the area's only seawater swimming pool. While you're in town, eat a lobster roll (or two) at Duryea's Lobster Deck—you won't regret it.
Where to Stay: Gurney's Montauk Resort & Seawater Spa
11. Baltimore, Maryland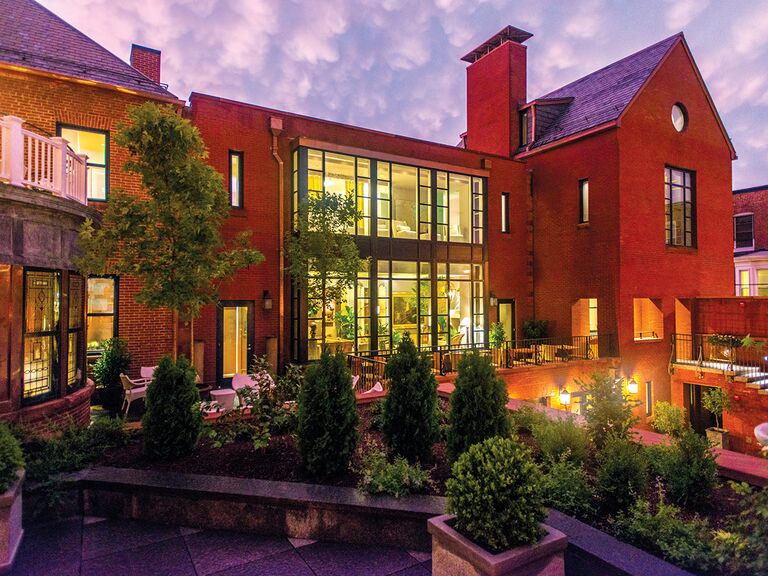 Sneak away for a long weekend in Baltimore, Maryland, at a true hidden gem nestled downtown in Mount Vernon: The Ivy Hotel. Incredibly romantic and elegant, The Ivy offers world-class hospitality in a historic Mount Vernon mansion. With only 18 guest rooms and suites, the property feels cozy yet regal. With a luxury spa and Magdalena, a fine-dining French bistro, located in The Ivy, you can relax and unwind at your leisure. If you want to venture out, you'll love the charming streets of Mount Vernon, Baltimore's historic waterfront, boutiques and galleries.
Where to Stay: The Ivy Hotel
12. Washington, DC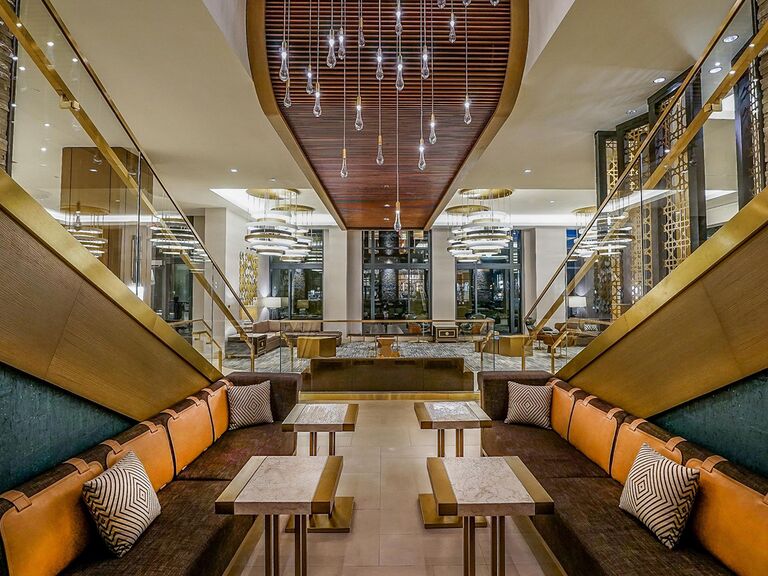 The nation's capital is one of the most popular places to visit in the Northeast during early spring for the National Cherry Blossom festival, but Washington, DC, is a great place to explore any time of year. Visit countless memorials and museums and post up at The InterContinental Washington D.C.—The Wharf, a luxury property right in the hot new waterfront community, The Wharf. The hotel is also home to Afro-Caribbean restaurant Kith and Kin with notable DC chef Kwame Onwauchi at the helm, a rooftop pool, and brand new L'Occitane Spa that's over 4,000 square feet. 
Where to Stay: The InterContinental Washington D.C.—The Wharf
13. Stone Harbor, New Jersey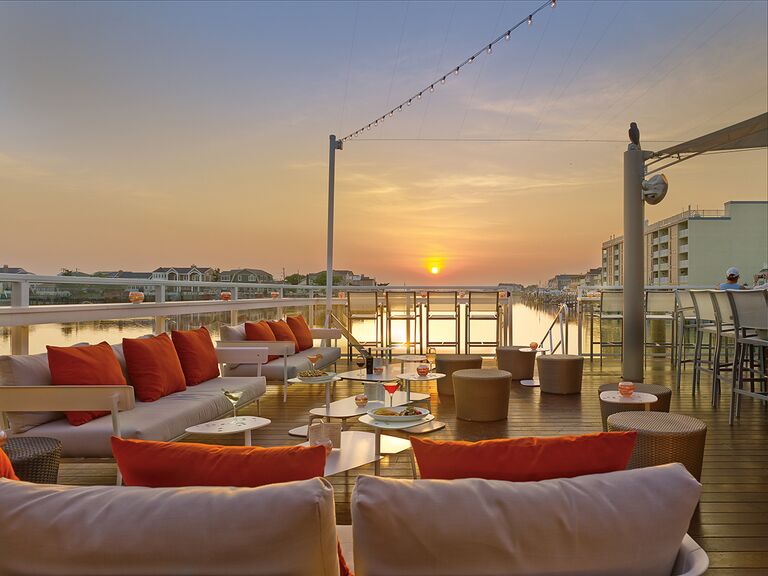 If you're looking for something a little more off the beaten path than Cape May, consider the quaint seaside community of Stone Harbor, New Jersey. The beaches are gorgeous and there are plenty of watersports and shops to keep you occupied. And if it's pampering you're after, hide away at The Reeds at Shelter Haven, where a brand-new two-story full-service spa awaits, alongside a relaxed bayfront vibe, panoramic sunset views and plenty of on-property dining. 
Where to Stay: The Reeds at Shelter Haven