15 Chic Ways to Use Paper Flowers at Your Wedding
Supplement your fresh blooms with paper ones for a totally flower-filled celebration.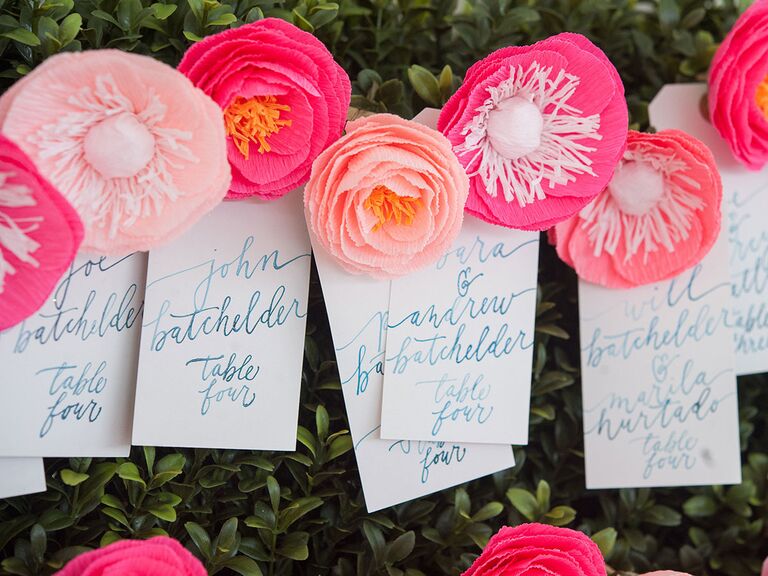 Fresh flowers are a wedding staple, but we definitely don't mind the idea of adding to your lush arrangements with some paper details. For couples looking for something a little different, paper flowers offer a unique way to add personality, playfulness and bright pops of color to your wedding décor. From faux floral vines decorating a ceremony aisle to larger-than-life stems at the reception, there are endless ways to personalize your day with these details. 
1. Paper Flower Bouquet
2. Paper Bridesmaid Bouquet

3. Aisle Decorations

4. Colorful Ceremony Arch

5. Tissue Paper Chair Décor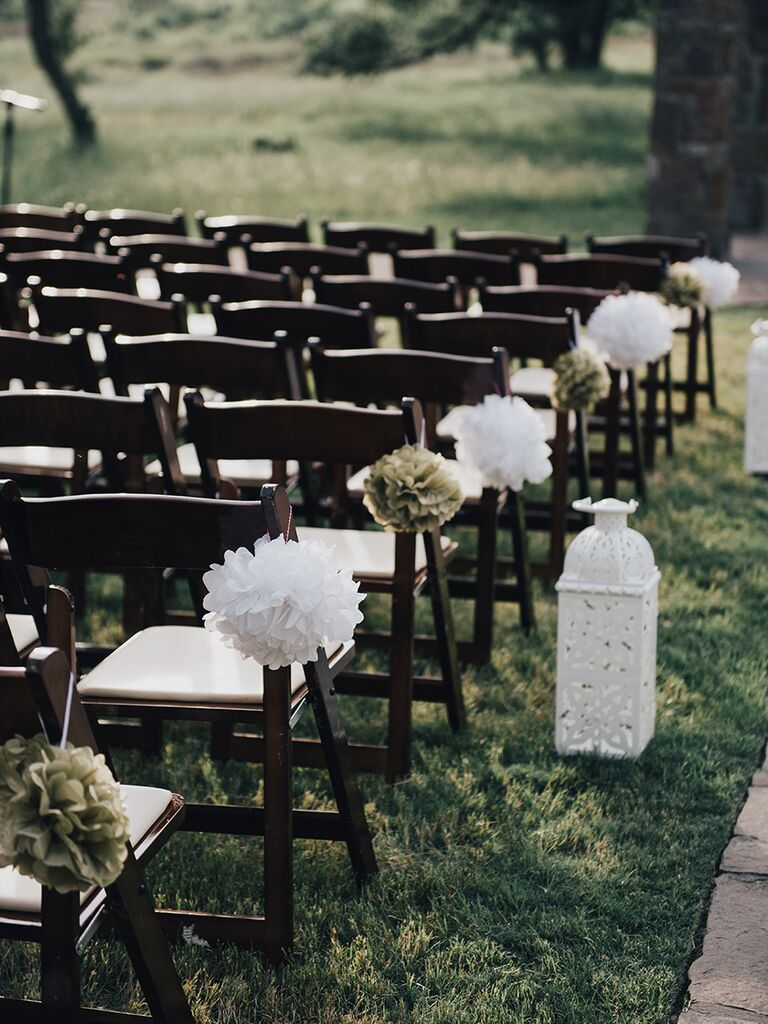 From: A Colorful Fiesta Wedding at Ma Maison in Dripping Springs, Texas
6. Suspended Paper Flowers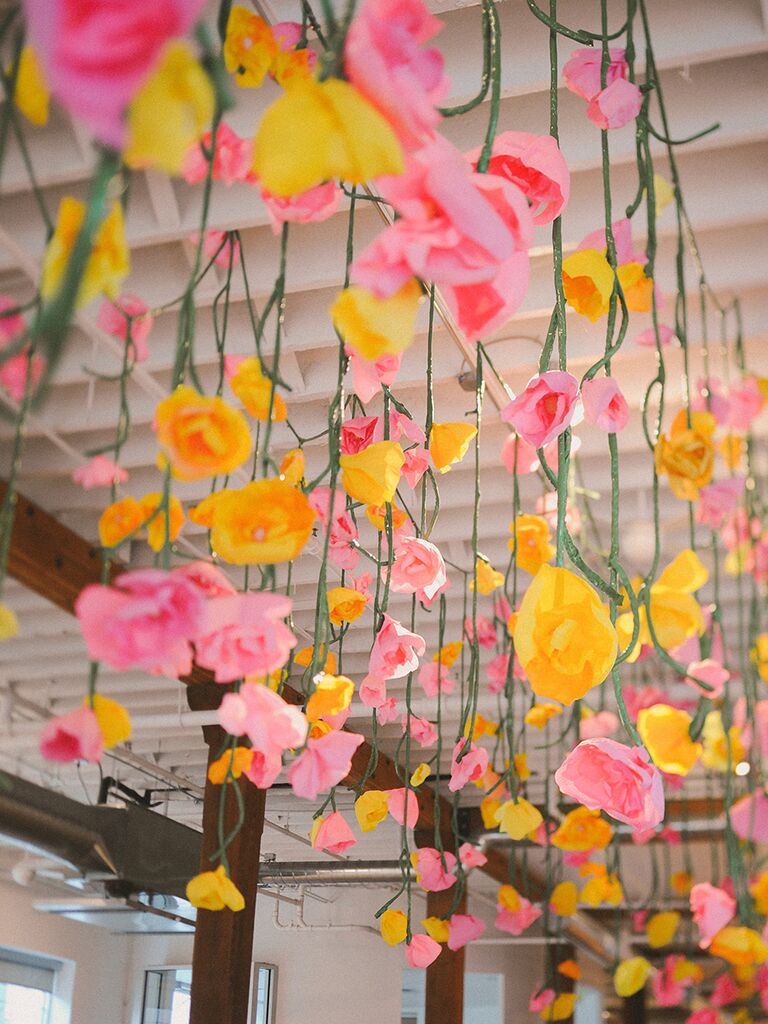 From: A Three Three Three First Avenue Wedding in Dallas, Texas
7. Colorful Paper Flower Garland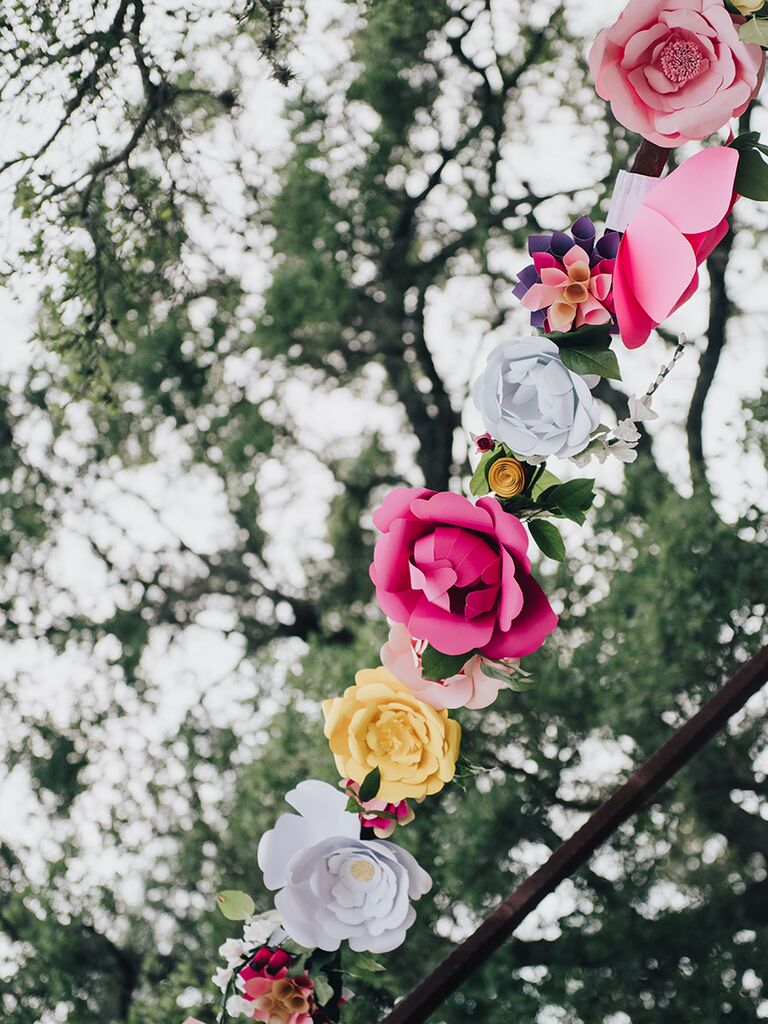 From: A Colorful Fiesta Wedding at Ma Maison in Dripping Springs, Texas
8. Sweetheart Table Backdrop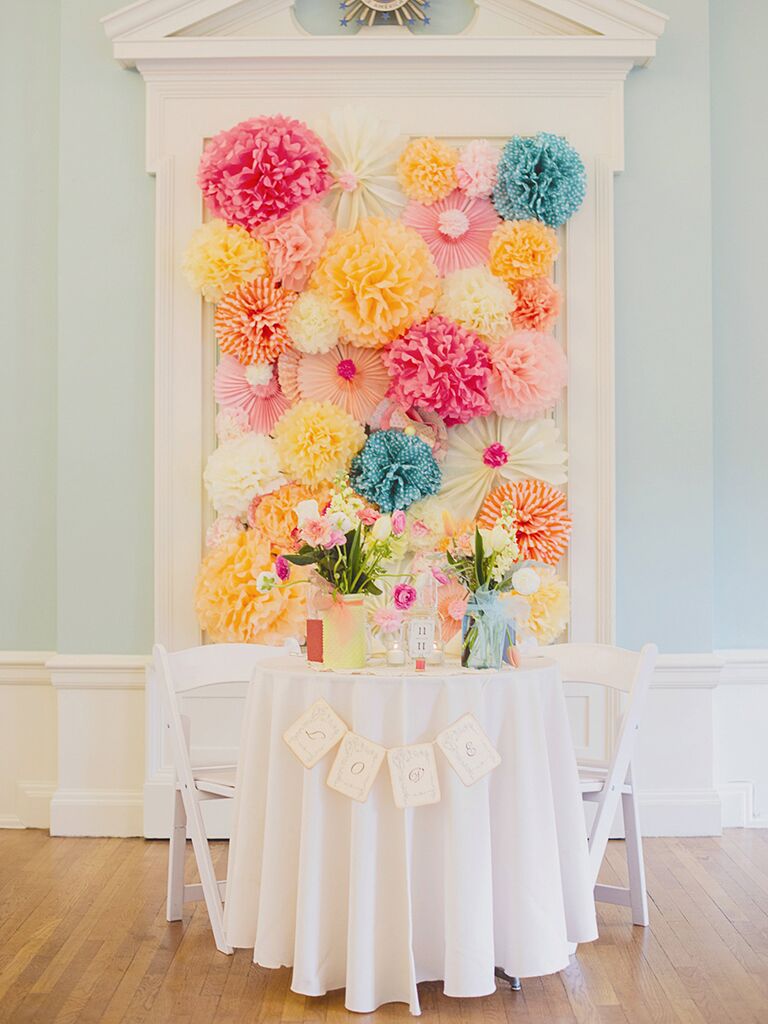 9. Mason Jar Centerpieces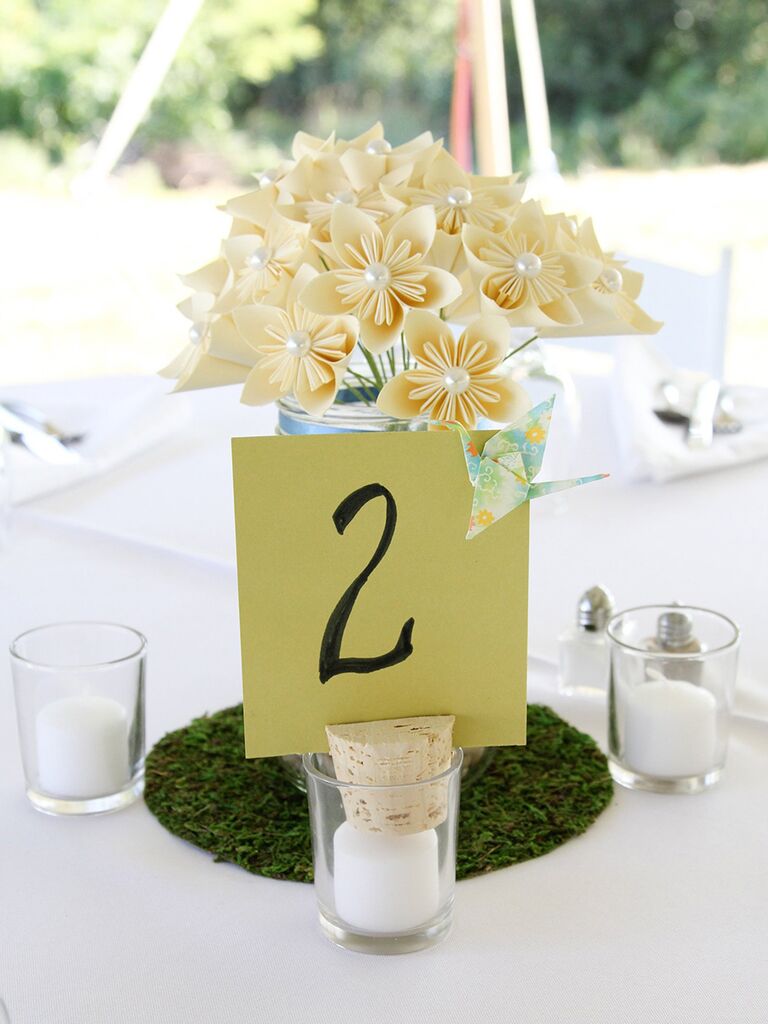 From: A DIY Garden Wedding in East Aurora, New York
10. Life-Size Flowers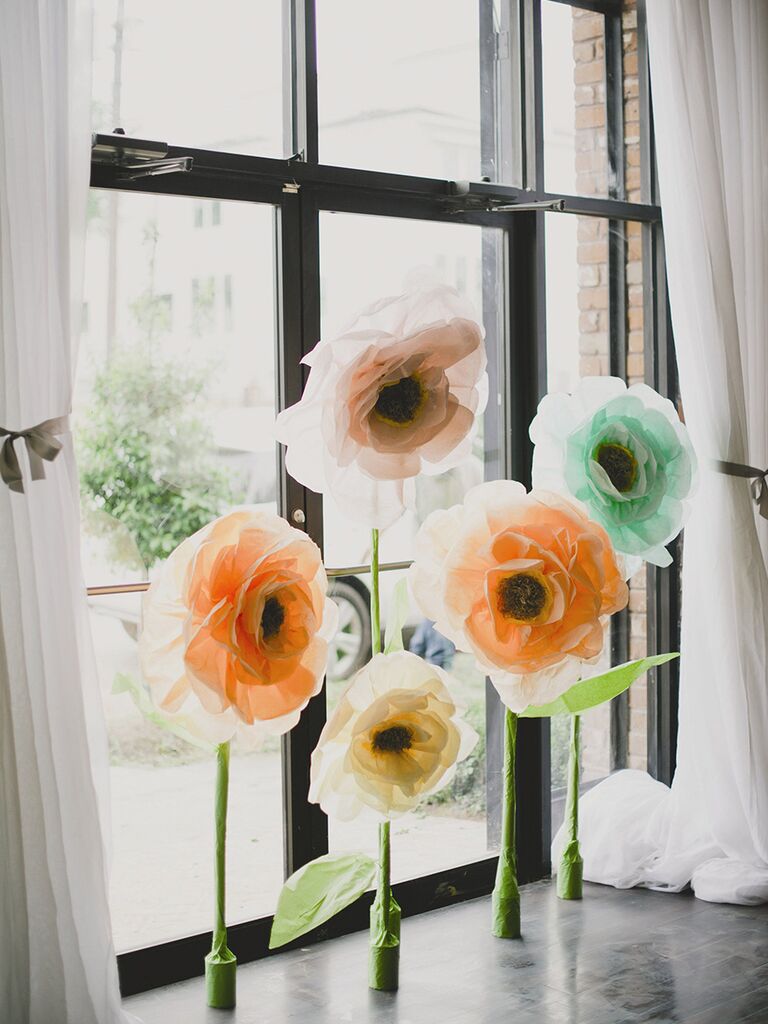 From: A Colorful, Whimsical Wedding at Station 3 in Houston, Texas
11. Monochromatic Backdrop

12. Escort Card Display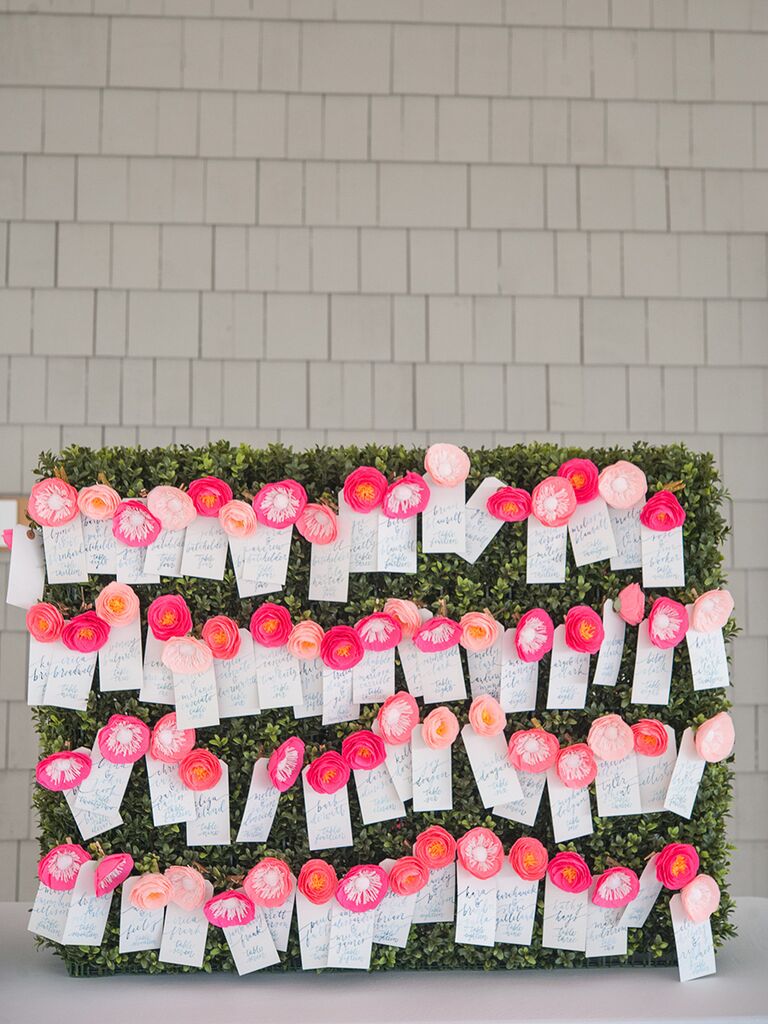 From: A Kate Spade–Inspired Beachside Wedding at Sanderling Resort in Kitty Hawk, North Carolina
13. Woodland-Inspired Centerpieces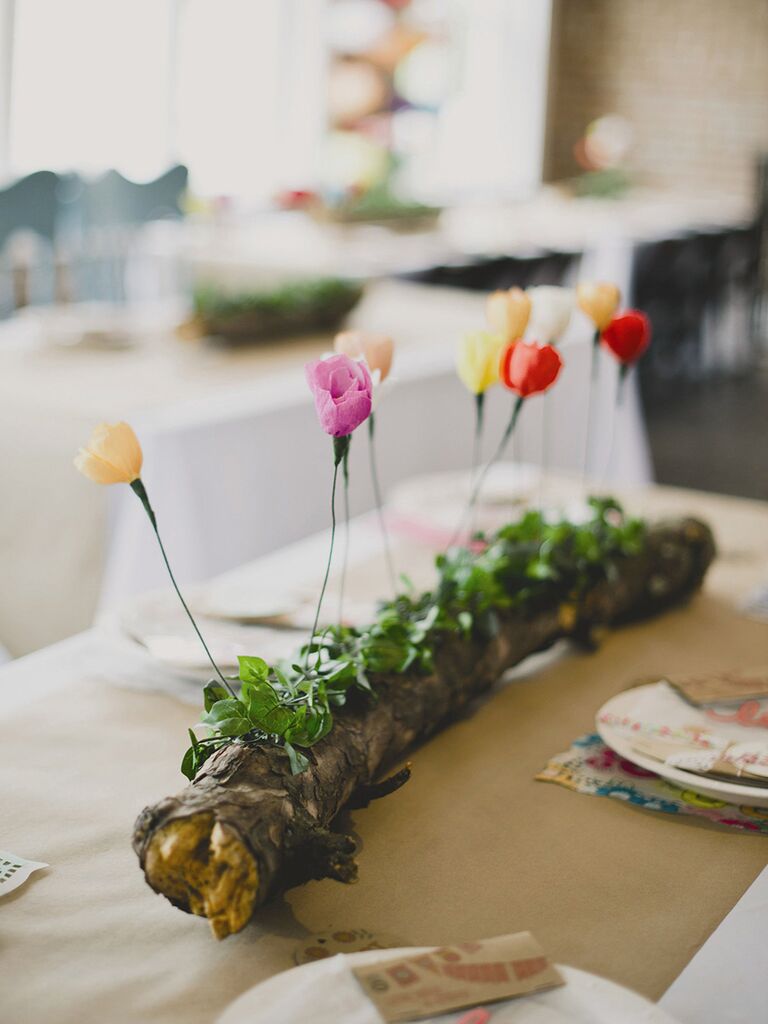 From: A Colorful, Whimsical Wedding at Station 3 in Houston, Texas
14. Repurposed Map Paper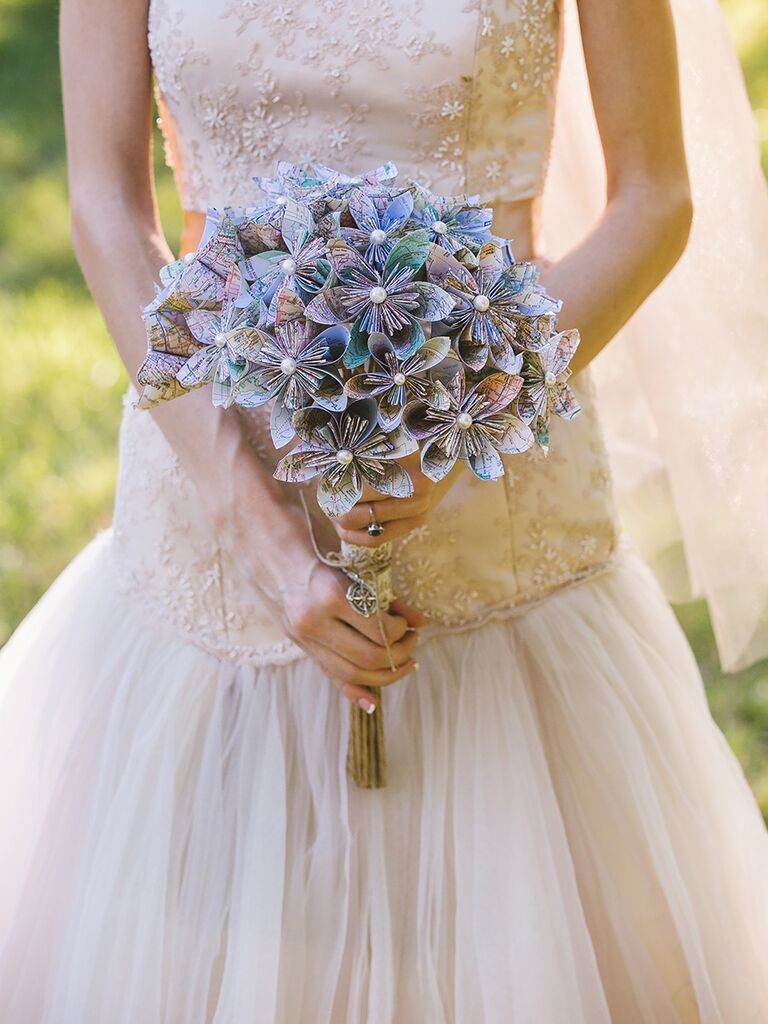 From: A Romantic, Shabby-Chic Wedding at a Private Residence in Denton, North Carolina
15. Patterned Paper Flowers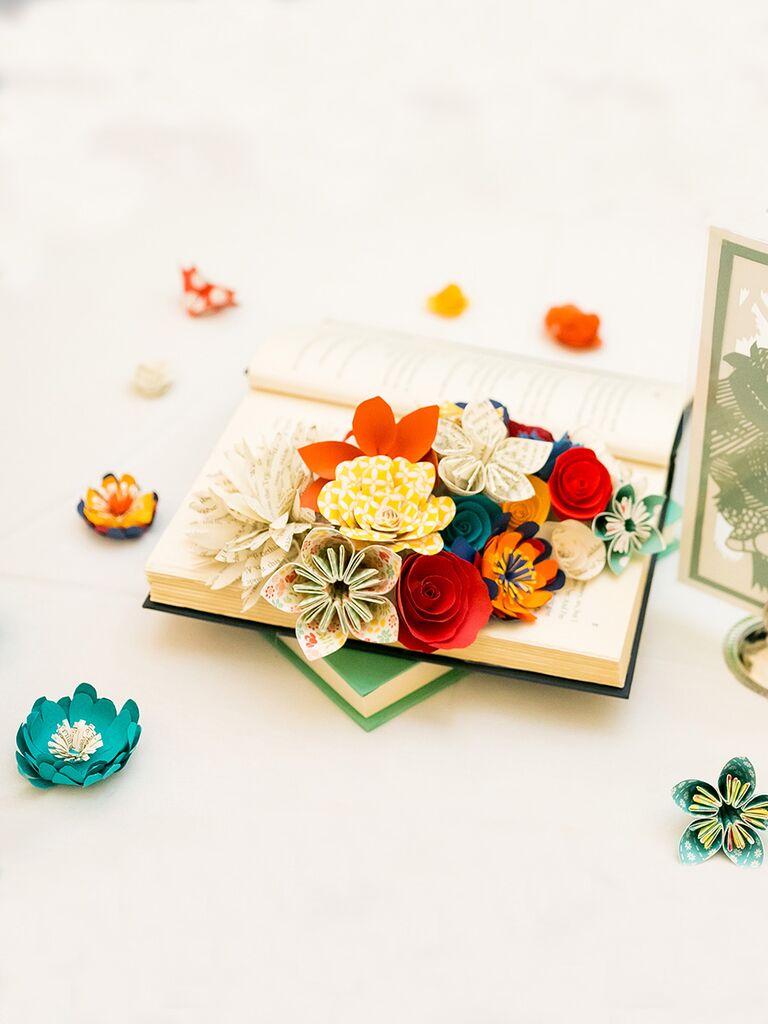 From: A Colorful, Creative Wedding at the Eric Carle Museum of Picture Book Art in Amherst, Massachusetts