65 Romantic and Unique Gifts for Your Wife
One way to say "I love you?" Spoil your wife with a special present.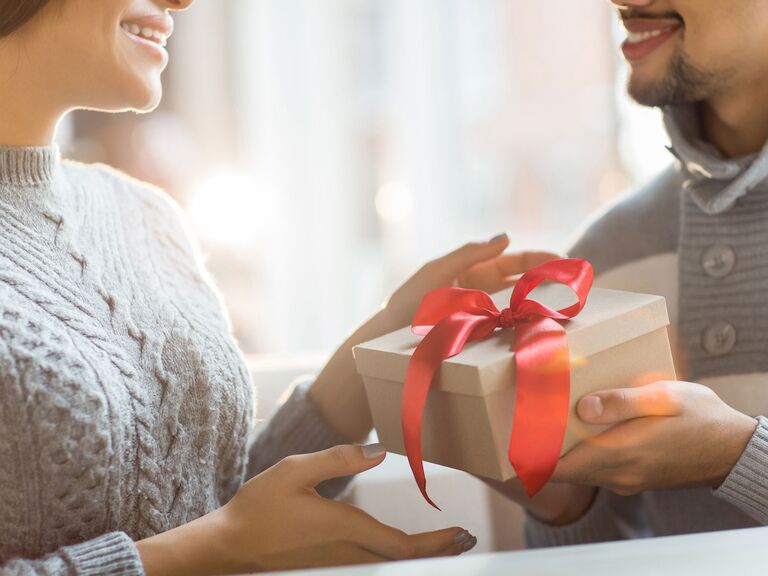 Pressmaster/Shutterstock
We have included third party products to help you navigate and enjoy life's biggest moments. Purchases made through links on this page may earn us a commission.
Running out of gift ideas for your wife? Whether you're shopping for her birthday, your anniversary, the holiday season or another gift-giving event, we get it—the struggle is real. Coming up with surprising and romantic gifts for your wife (or girlfriend or fianceé) isn't always easy. But that's why we're here to help. It's time to cross "find gifts for wife" off of the top of your to-do list.
Any time you're stuck wondering what to buy your wife—for Mother's Day, Valentine's Day, her birthday, Christmas—go back to the basics. What does she like to do? What does she value? What would make her life easier, or just a lot more joyful? It sounds simple, but you know her best, so trust your gut and don't overthink it.
Feeling sentimental? Give her something that honors a special moment in your relationship. There are lots of cute gifts for your wife that celebrate meaningful places and dates. If you'd rather go the practical route, think about what she needs right now. Cozy clothes for the season? Fresh decor for a new space? You get the idea. And when it comes to the wife who has everything, opt for an experience gift, like a cool subscription service.
Another great way to find the best gift for your wife? Start perusing lists of ideas to see what piques your interest and makes you think, "Wow, that's so her." In other words, you're in the right place. Here, check out dozens of unique and thoughtful presents that your wife will actually adore.
1. An Indoor Garden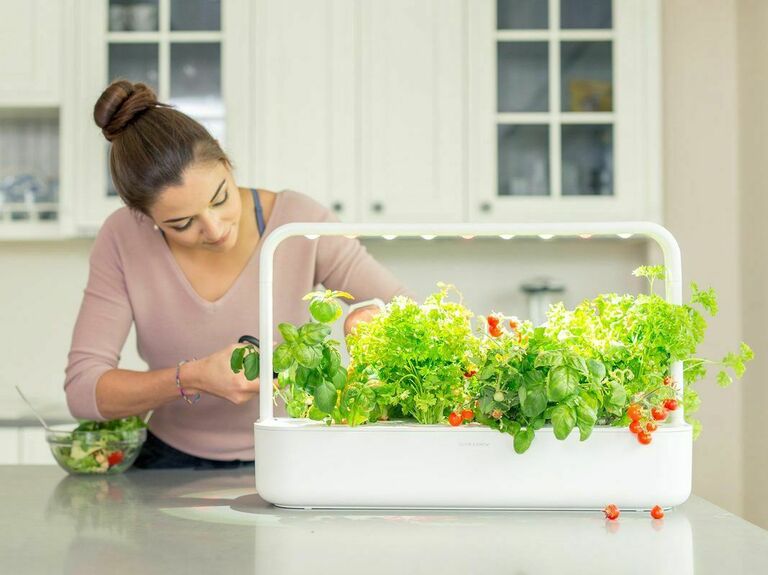 Say hello to Click & Grow, a company that makes gardening accessible in a whole new, seriously smart way. This app-controlled smart garden grows everything from herbs and veggies to fruit and flowers—indoors. A grow light and automatic watering do all of the heavy lifting, bringing fresh tastes, joyful colors and soothing scents right to the kitchen countertop. No wonder it's such a popular gift.
2. A Cashmere Wrap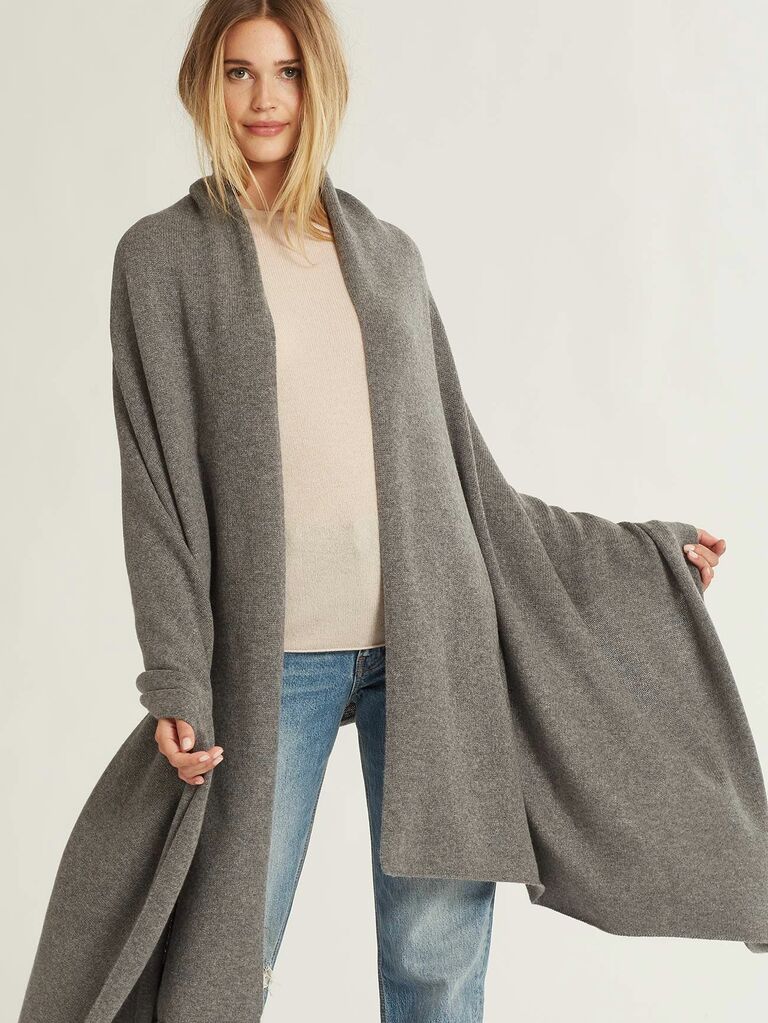 There's nothing that says luxury quite like cashmere, and styles from this sustainable brand are less expensive than from other cashmere retailers. This oversized wrap is effortlessly glamorous and exceptionally versatile—she'll never want to leave home without it.
3. Sound Wave Art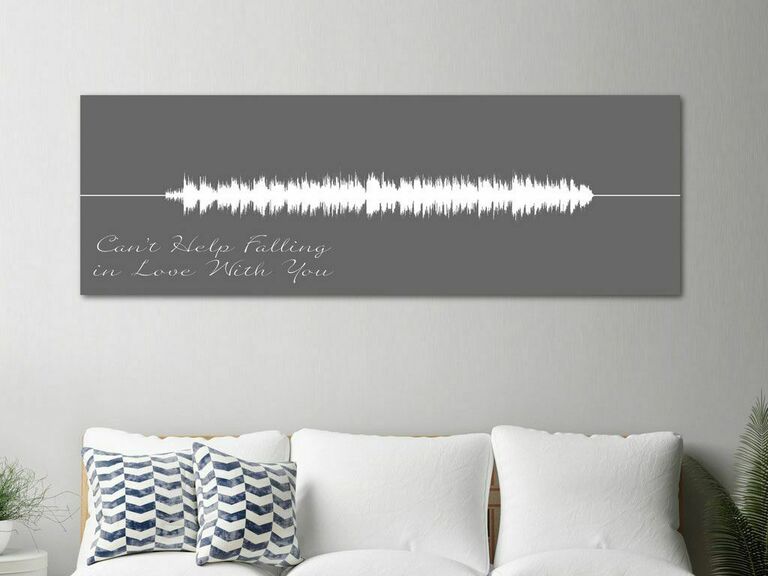 If you're hoping to truly wow your wife with a romantic gift, this one is The One. This shop will turn a special song into modern wall art—more specifically, a really cool sound wave print. Talk about a sweet and sentimental present!
4. A Birth Flower Necklace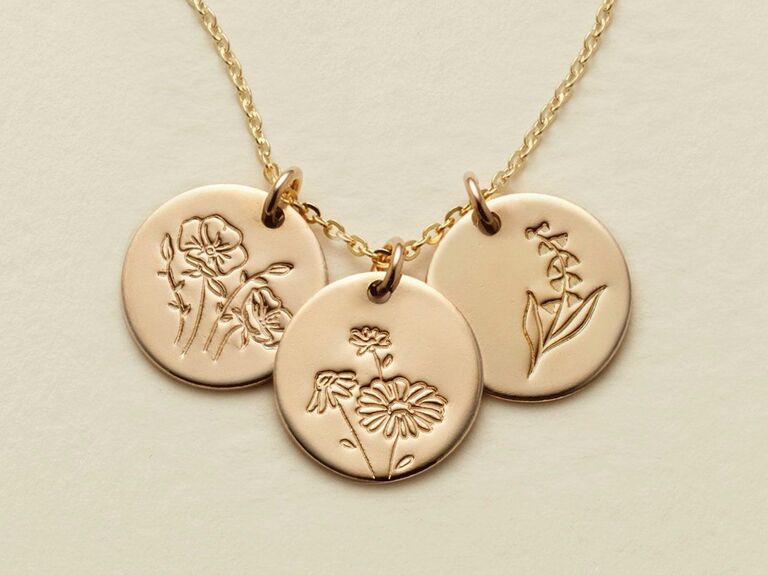 Jewelry is a go-to gift idea for your wife. But this symbolic necklace is anything but ordinary. Stack two pendants—her birth flower and yours—for a beautifully romantic gesture.
5. Washable Silk Pajamas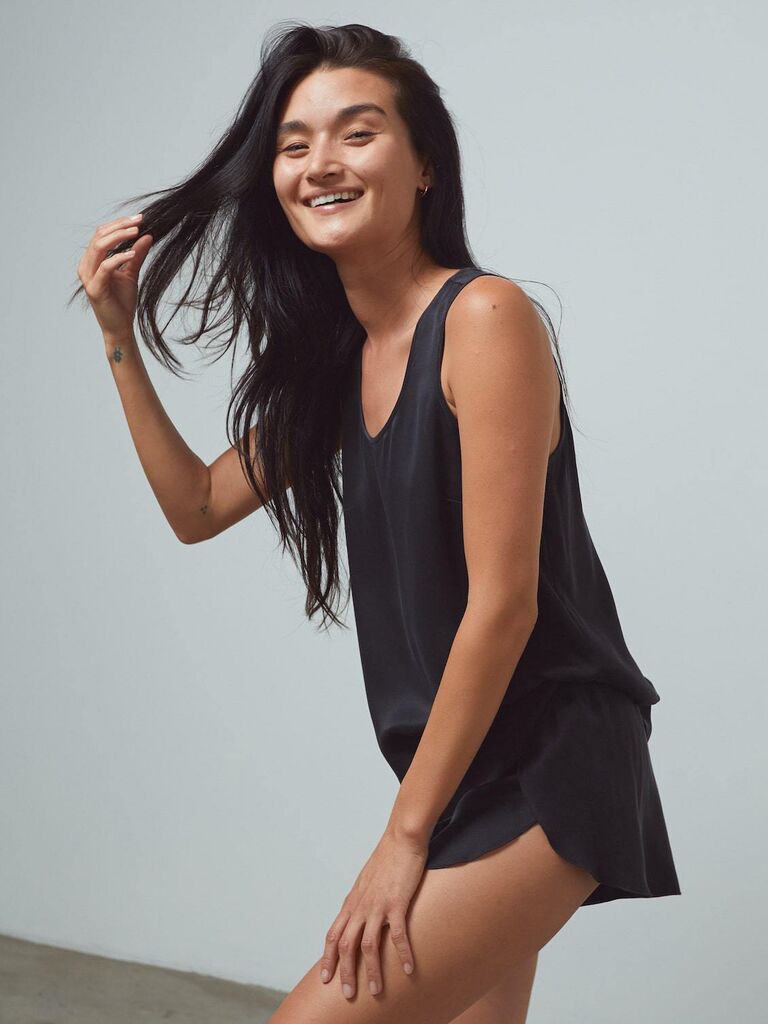 Lunya's best-selling pajamas are the crème de la crème of sleepwear. They're soft, sophisticated, thermoregulating and, most importantly, machine washable. Low-maintenance silk? Now that's a dream come true. (FYI for new customers: Use the code FOR-TK20 for $20 off of your first order of $100 or more!)
6. A Custom Song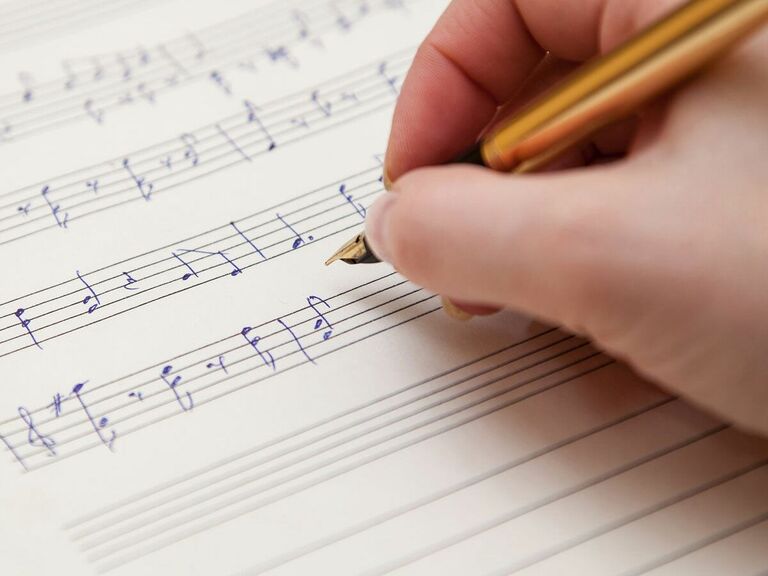 If you really want to pull out all of the stops, you can stop scrolling. This professional musician will turn your love story into a one-of-a-kind song. Answer some questions and singer-songwriter David Morgan will create a custom track. If that's not a romantic gift for your wife, we don't know what is.
7. A Personalized Cutting Board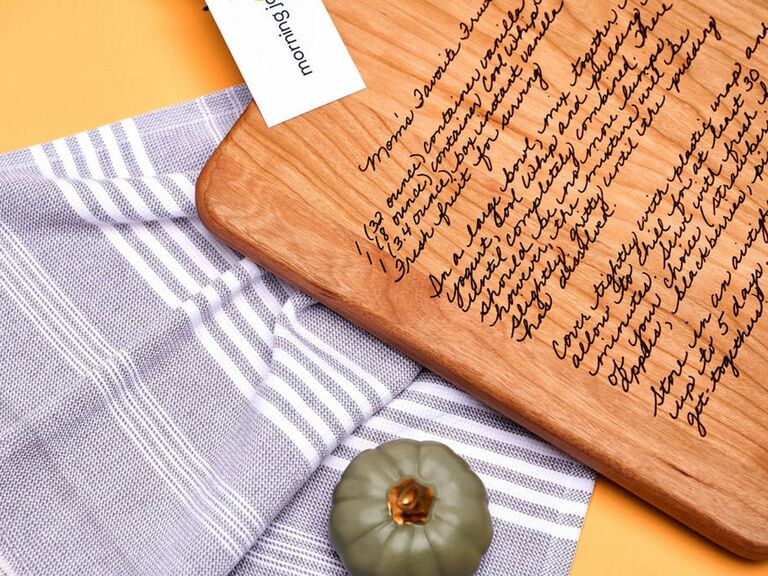 Preserve a handwritten family recipe with a custom cutting board from Morning Joy Co. This beautiful piece of home decor is a touching gift for the wife who cherishes family keepsakes.
8. The Softest Athleisure Ever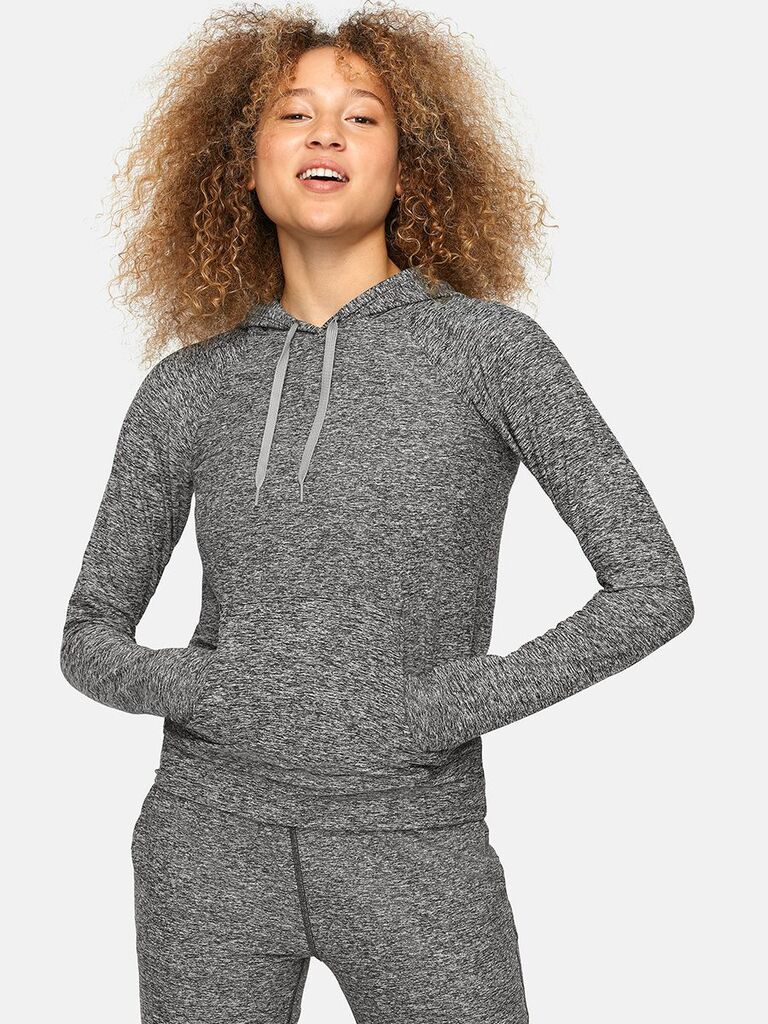 The warmest woman in your life deserves the coziest hoodie on the market. It's made from the softest clothing fabric we've ever felt—seriously. (Oh, and you can also get her matching sweatpants.)
9. An Incredibly Cozy Blanket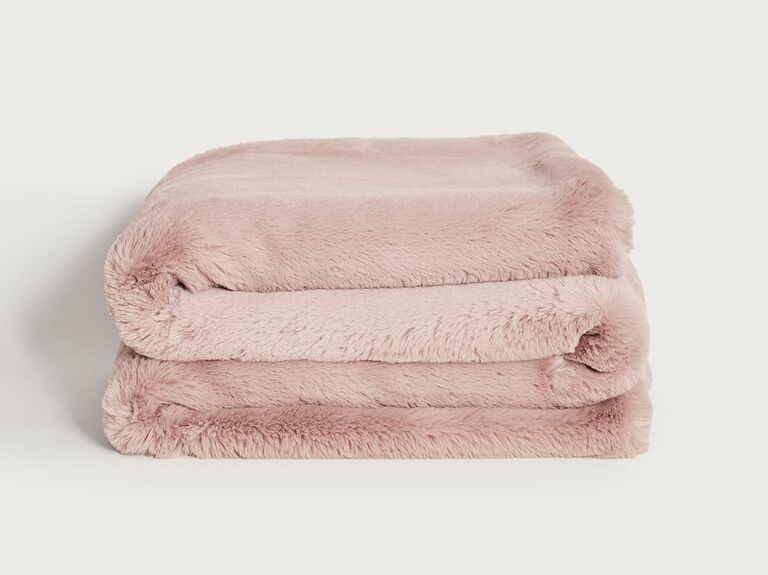 Speaking of cozy, there's nothing like enveloping yourself in a really, really good blanket. UnHide's faux-fur blankets are sumptuously soft and snuggly, not to mention stylish. The heavy-weight Marshmallow comes in a range of chic colors, from Rosy Baby (a pretty shade of blush) to Silver Fox (a soft, light gray).
10. An Uncommon Experience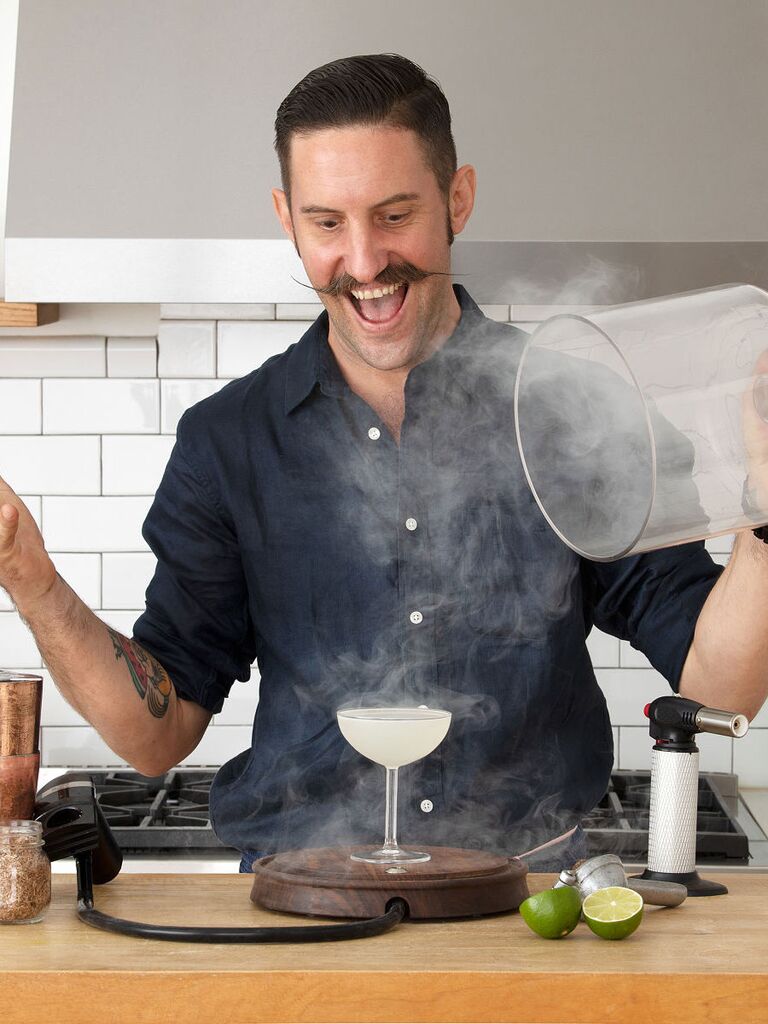 If you're shopping for the wife who has everything, check out Uncommon Experiences. The popular gift shop Uncommon Goods has expanded to offer a curated list of classes for every interest, from mixology to astrology. She can smoke some cocktails, study her birth chart or paint her pet—all from the comfort of home. And of course, you're welcome to join her!
11. A Sunset Lamp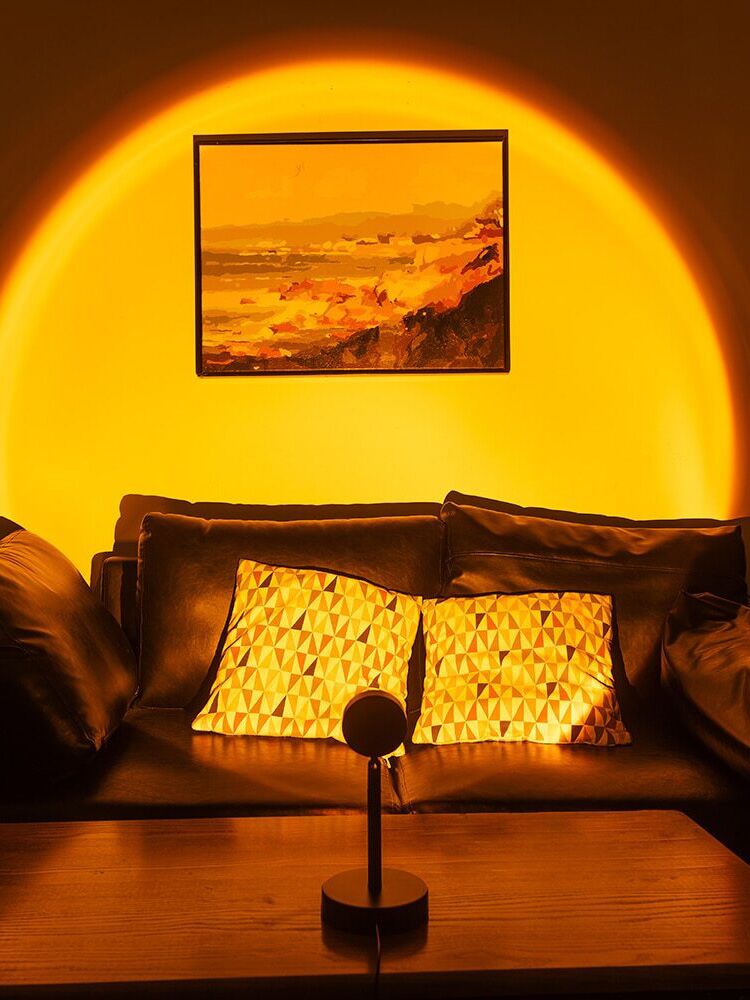 What if your wife could experience a golden sunset on demand? Well, she practically can! TikTok has been singing the praises of sunset lamp projectors, which project warm and romantic light for an otherworldly indoor experience. We've found one that rotates 180 degrees and offers 16 unique color options for a truly custom glow. It's the type of cool and unexpected gift that she'll brag about to all of her friends.
12. An Everyday Bracelet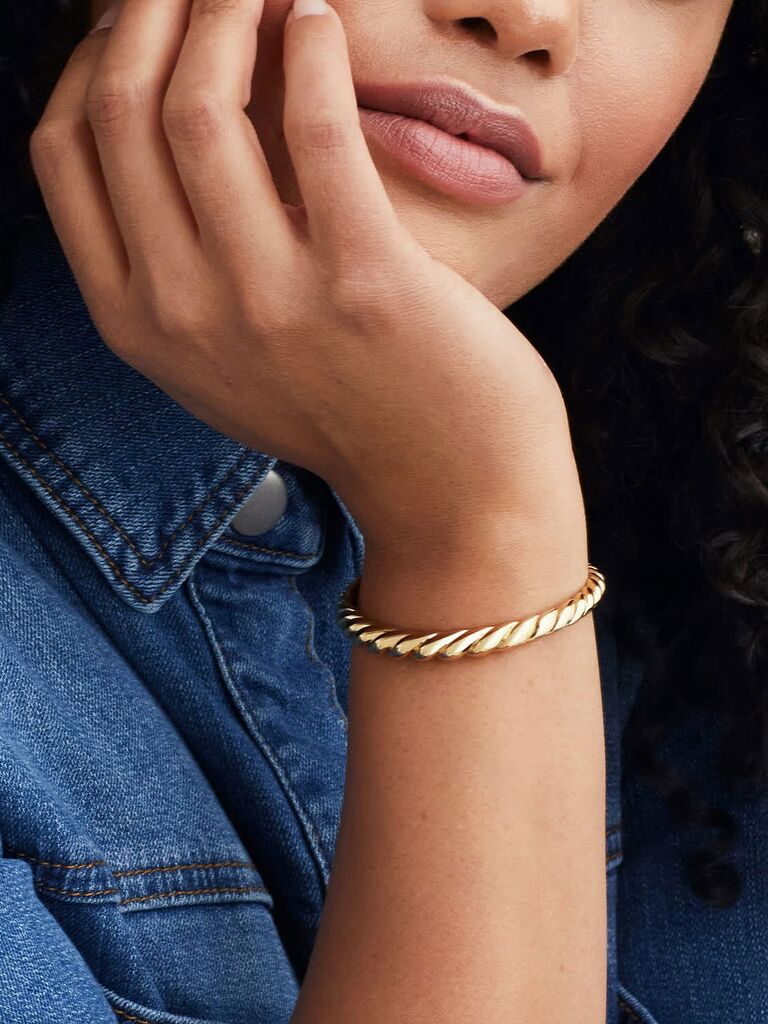 This twisted cuff bracelet is dripping with class and sass. It comes from Mejuri's beloved Croissant Collection (yes, inspired by the famous French treat), and it's the perfect arm candy—or should we say pastry?
13. A Bouquet Subscription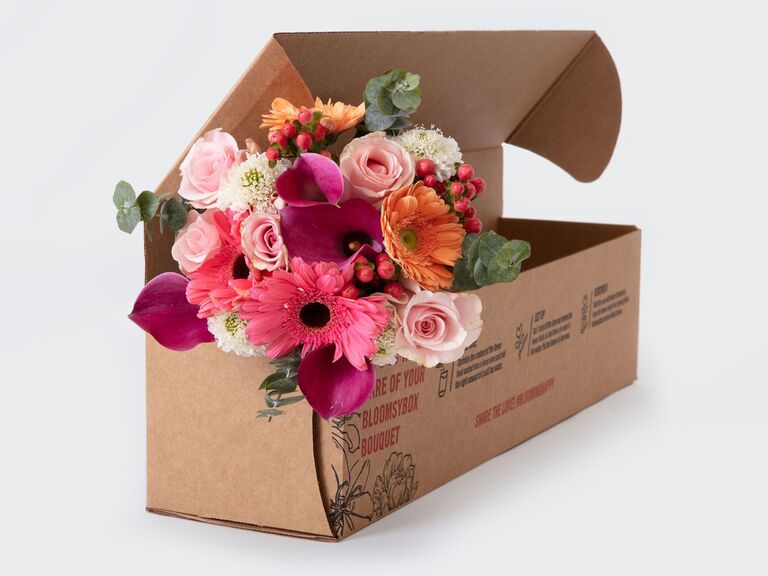 Flowers are one romantic gift for your wife that'll never go out of style. Give your wife fresh, farm-to-vase blooms with a subscription to flower delivery service BloomsyBox. Now she can have a beautiful bouquet on her birthday and every month after.
14. A Mini Fire Pit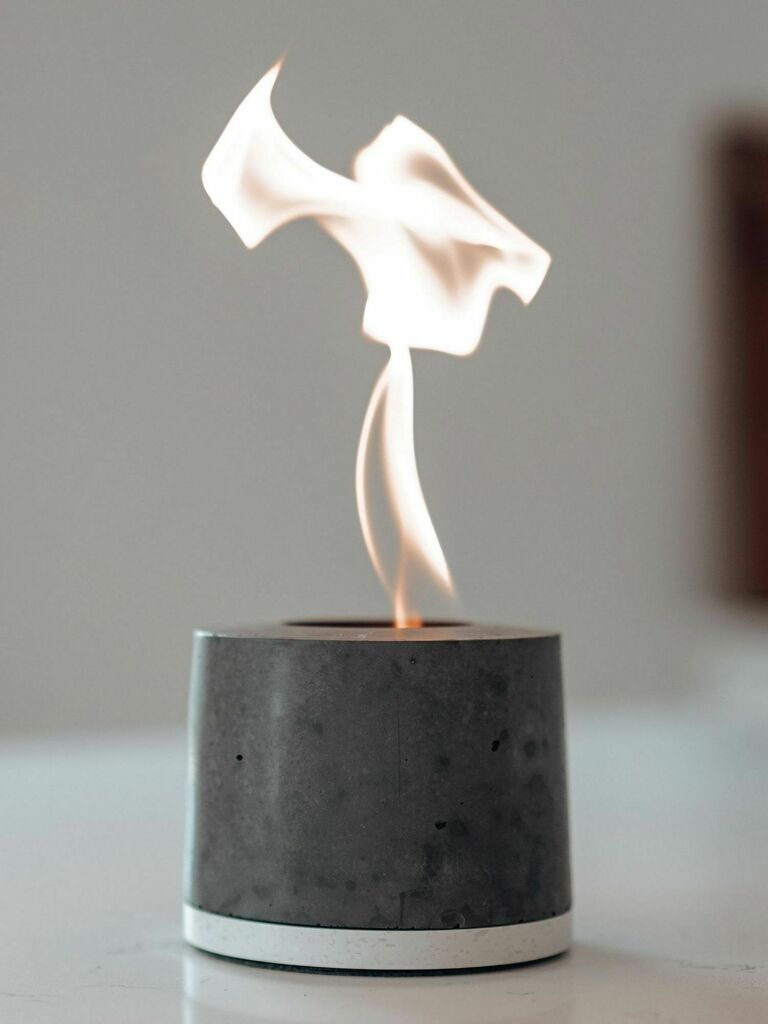 This has to be one of the coolest gifts for your wife this year: a personal fire pit. She can use it to set the mood for a cozy night at home—and to roast s'mores indoors.
15. A Wine Flight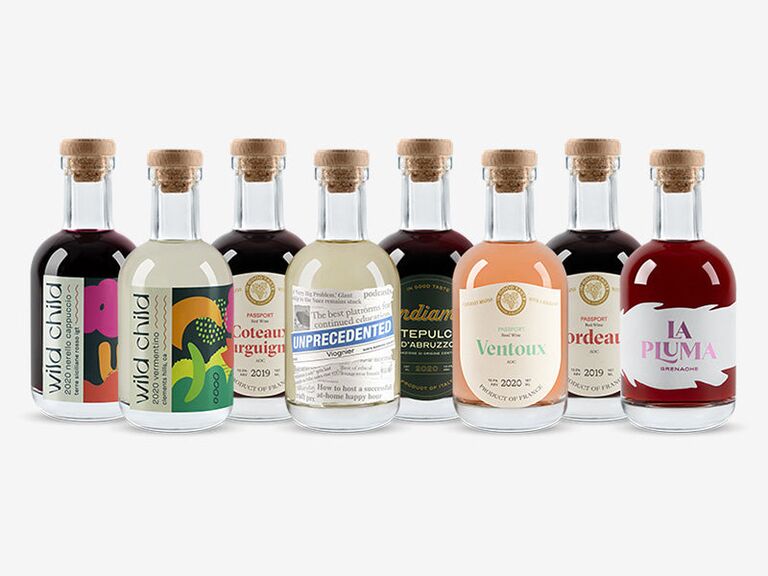 In Good Taste's single-serving bottles make it easier than ever to sample different kinds of wine. The Uncommon Grapes tasting flight is the perfect way for your wife to try some seriously unique and delicious varietals by the glass. And good wine aside, the bottles are simply adorable. This brand might just be your wife's favorite new discovery.
16. Hardworking Sneakers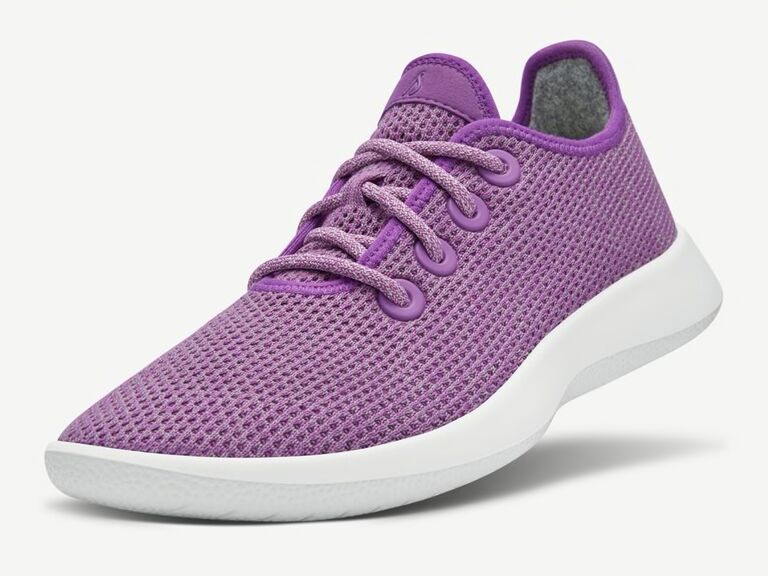 Give your wife the hottest footwear right now—a fashionable and comfortable pair of Allbirds runners in her favorite color. Ideal for her long commute, an afternoon of errands or a weekend stroll through the neighborhood, this pair of eco-friendly sneakers is the way to go. The machine-washable knit fabric (made from responsibly sourced eucalyptus fibers) is lightweight, breathable and complemented by bouncy, cushioned midsoles.
17. A Travel Makeup Bag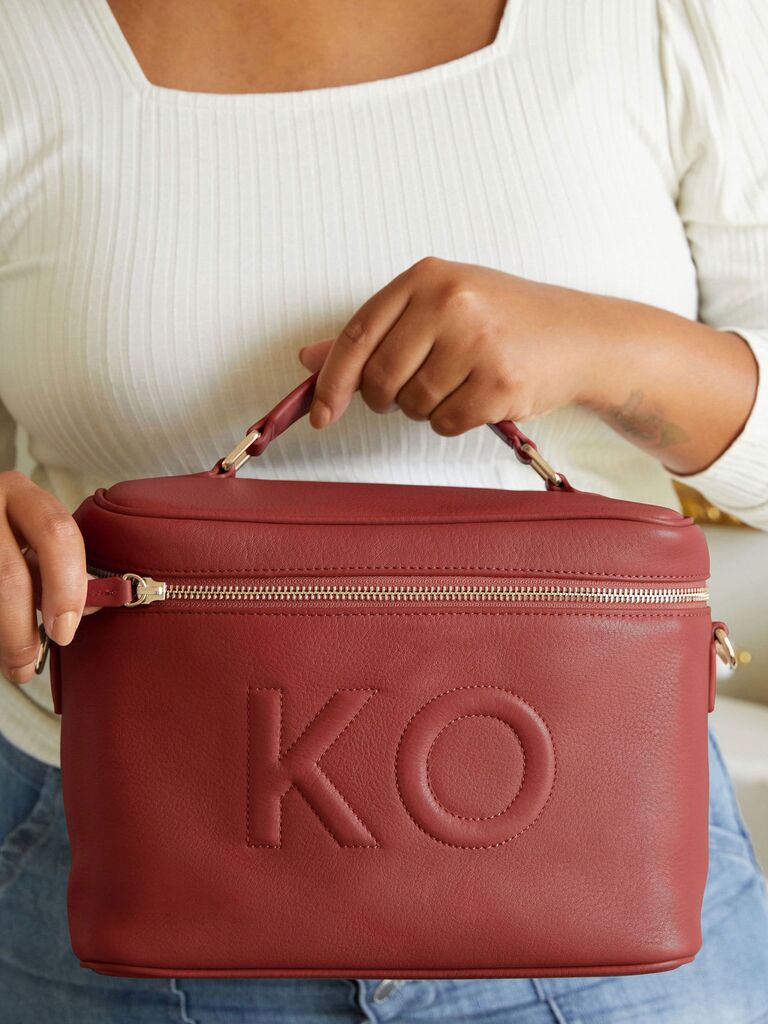 Leatherology's XL Train Case is the cosmetic bag of all cosmetic bags. It fits an unbelievable amount of beauty products (and keeps them neatly organized to boot). If you're feeling fancy, you can even personalize the leather exterior with a debossed or hand-painted monogram.
18. A Retro Reel Viewer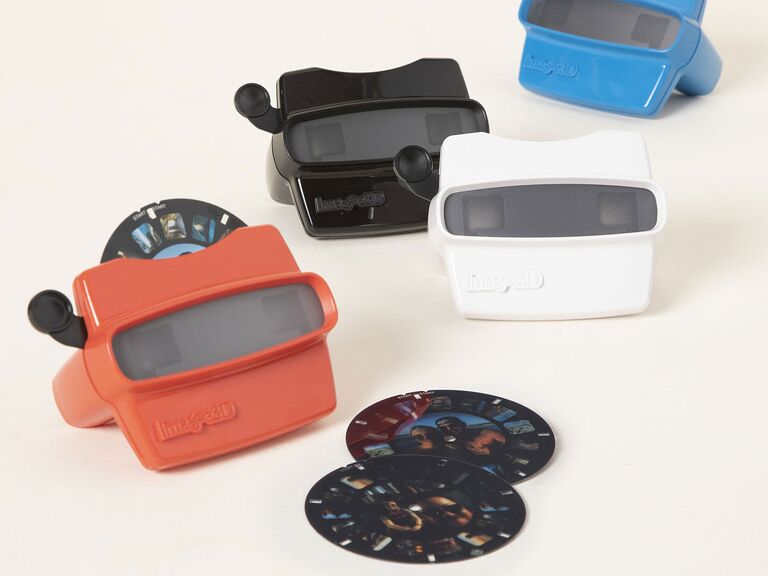 Who's ready for some serious nostalgia? Use this retro reel viewer to put her favorite memories on display in an adorable, creative way. It's a gift that requires a little lead time, but the end result is so worth it. Your purchase comes with the gadget and a redemption code to create your reel, so give yourself enough time to craft and order your custom photo story.
19. Smart Watch Accessories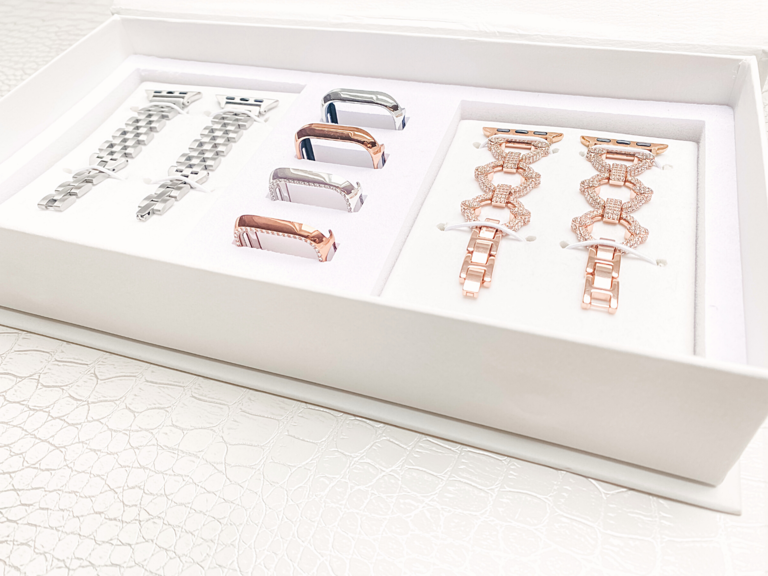 Give her Apple Watch a glow-up with this glamorous gift set. The box includes six mix-and-match accessories that'll make her smart watch sparkle: one crystal pavé link band, one classic basketweave band, two rhinestone-studded face cases, and two solid metallic face cases. Now she can switch up her style whenever she pleases.
20. A Rainbow Robe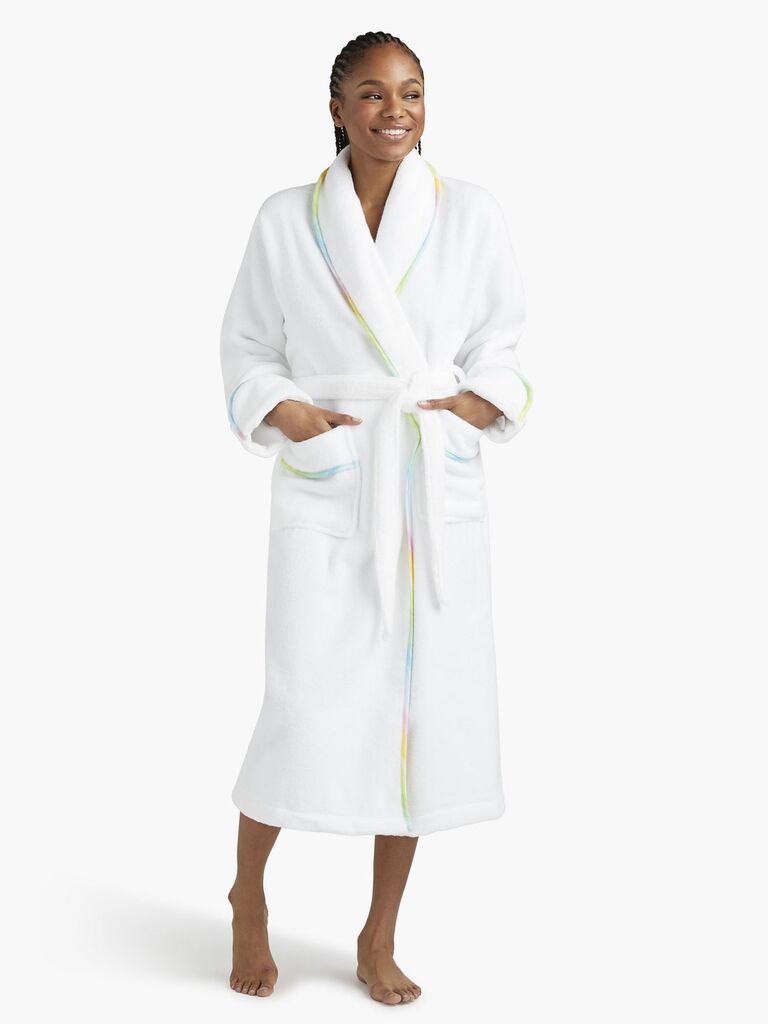 Hill House Home's coveted Nap Dresses are a viral sensation, but don't sleep on the brand's other, equally excellent offerings. This cheerful hotel robe—made from plush, organic cotton—will make her feel like she's on vacation every single morning.
21. A Handheld Massager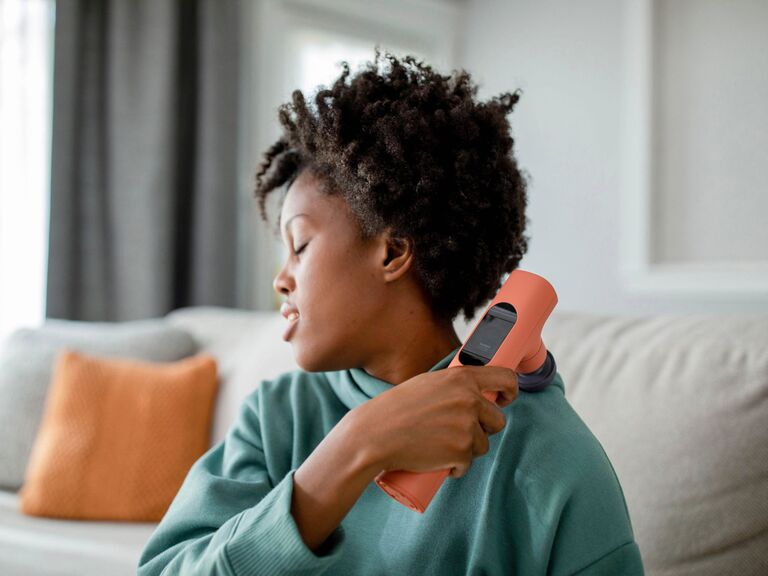 The Lyric massager comes with three therapy options (Pain Relief, Calm and Energy), four different massage attachments, a library of guided programs, and an extension arm for those hard-to-reach places. Better yet, the trendy color options are as refreshing as the massages.
22. A Facial Massager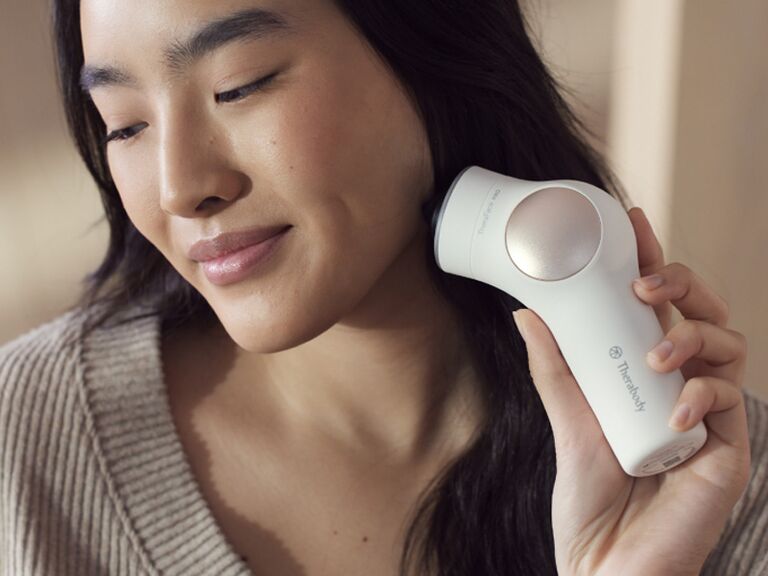 On the topic of massagers, let us tell you about the new TheraFace PRO. This game-changing gadget combines Therabody's percussive therapy with the best in beauty technology: LED light therapy, microcurrent therapy and temperature treatments. With six different attachments, including a deep cleansing brush, it's essentially the holy grail of facial health devices. From muscle relaxation and tension relief to complexion care, it really does it all, and your wife will be so appreciative.
23. A Fill-in-the-Blank Book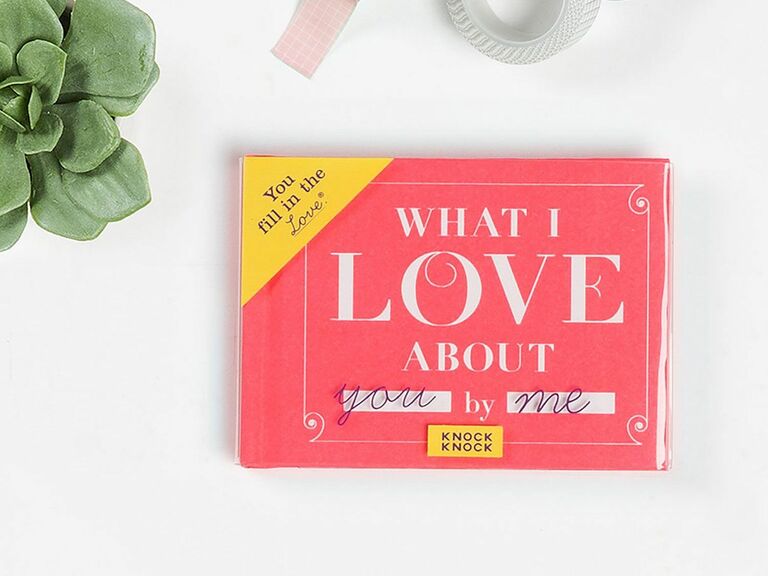 The smallest gifts can be the ones that mean the most. Fill this book with all of the reasons why you love your wife. She'll cherish your handwritten words even more than you realize. It's a super-cute Mother's Day gift, Christmas stocking stuffer or anniversary gift idea.
24. A Rose Ring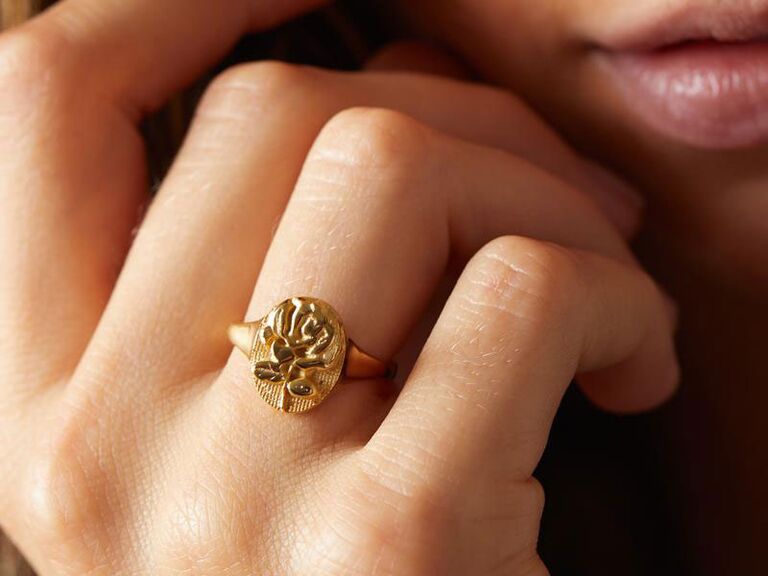 What's more romantic than a rose? This unique signet ring symbolizes love and devotion, so it's a fabulous (and fashionable) gift for your wife.
25. A Pasta Dinner Subscription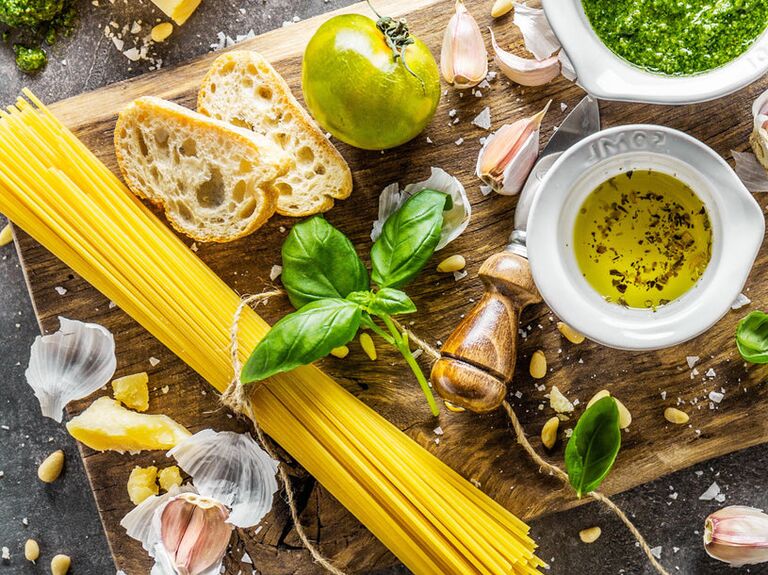 If pasta is the way to her heart, we've found a gift that'll really make her smile: a monthly pasta delivery. Each box comes with two bags of Italian pasta and two jars of gourmet sauce. The result? A couple of incredibly easy and quick-to-make meals per month. Because sometimes, there's nothing more romantic than a tasty, preplanned dinner.
26. A Phone Sanitizer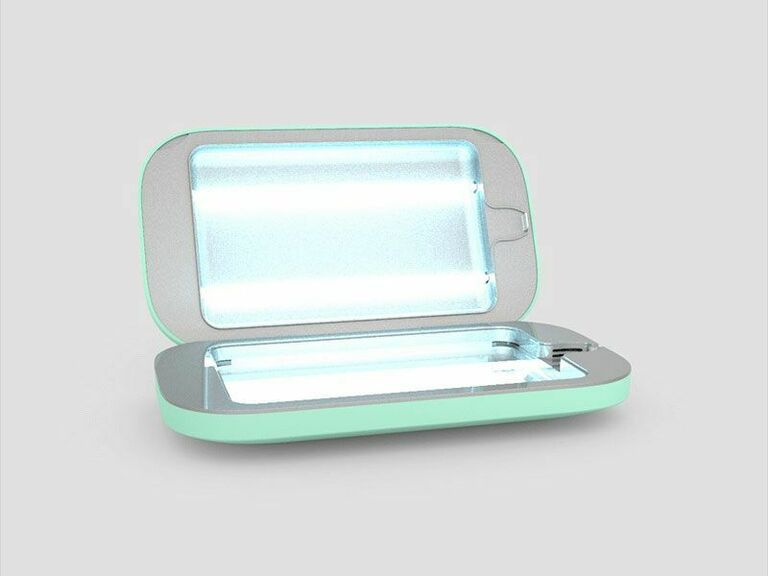 For the woman who takes sanitization seriously, there's the PhoneSoap Pro. This UV-powered disinfecting device can kill bacteria on her phone, credit cards and even her jewelry. It's the gadget that she never knew she needed, but one that she'll definitely appreciate having. How's that for a gift for the wife who has everything?
27. Preserved Roses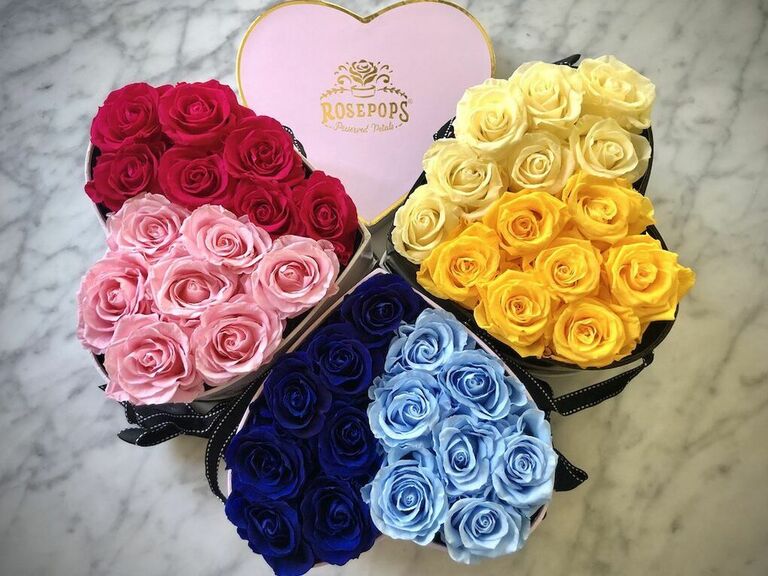 The only thing better than a beautiful bouquet of roses is one that lasts up to a year—yes, you read that correctly. This heart-shaped arrangement from Rosepops is the romantic gift for your wife that keeps on giving (and giving). Don't forget to use the code THEKNOT15 at checkout for 15% off.
28. A Plant Subscription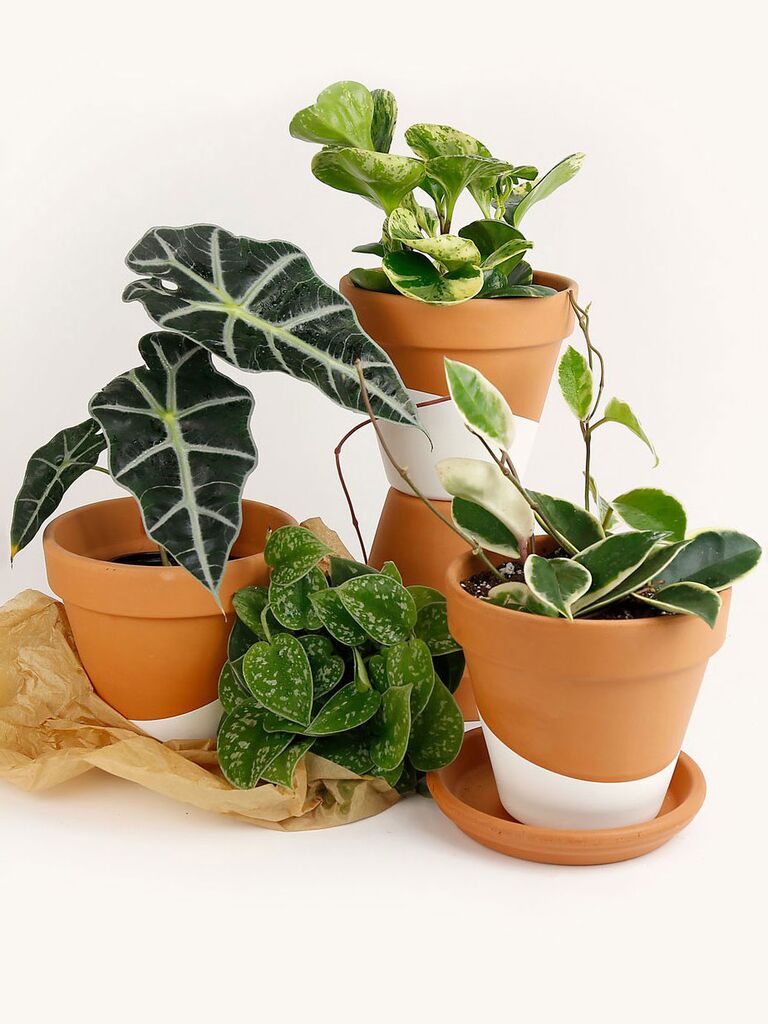 Filling your home with house plants can be truly transformative. Whether she's already amassed a collection or she really wants to start one, Horti's gift subscription will deliver happiness to her door. Choose from a few different monthly plans and rest assured that every new plant will arrive with a cute painted pot.
29. A Bread Pan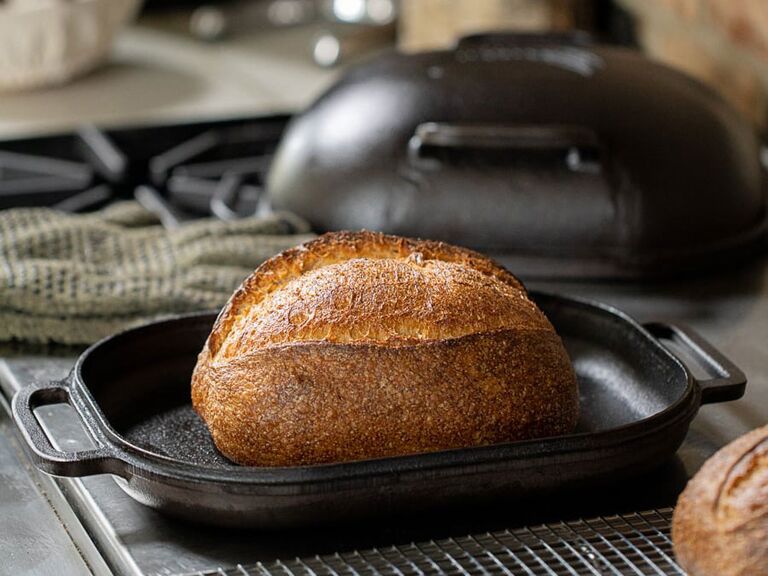 Did her pandemic sourdough experiment turn into a serious passion? Surprise your wife with some new, professional baking gear. Bakers are raving about this bread pan's one-of-a-kind design. It's easy to use, easy on the eyes and handcrafted right here in the US.
30. A Matcha Maker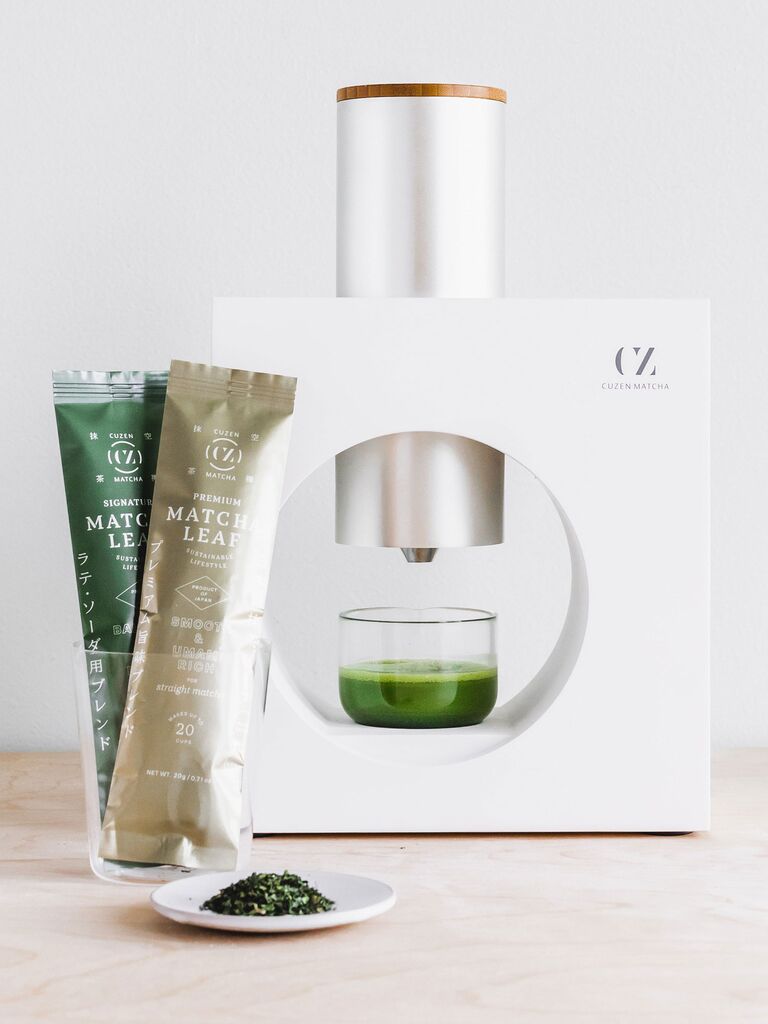 Take your wife's matcha obsession to the next level. Cuzen's compact machine makes freshly ground tea whenever she's craving a cup. Plus, the sleek design looks great on the counter. Best of all, the company supports sustainable, organic tea farming.
31. A Cosmic Necklace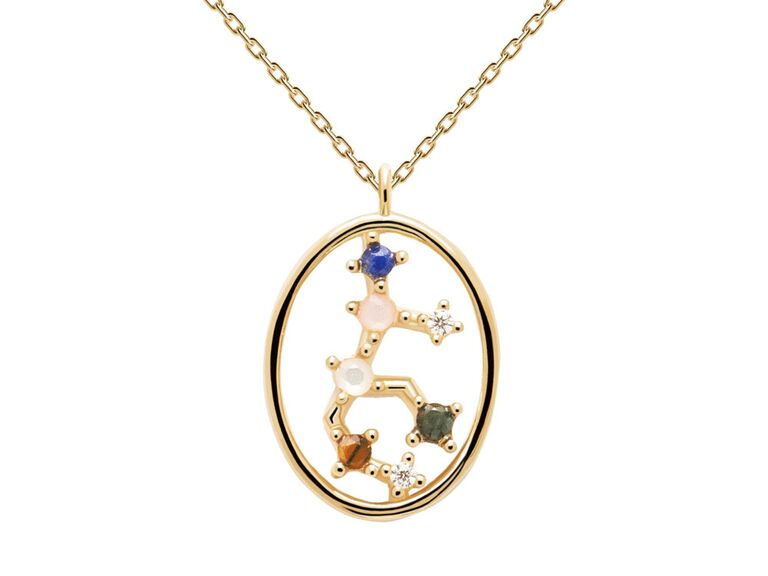 Help your wife show off her star sign with this cosmic necklace. The pendant displays her zodiac constellation studded with symbolic gemstones. It's a unique and elegant way to celebrate her birth date.
32. The Adventure Challenge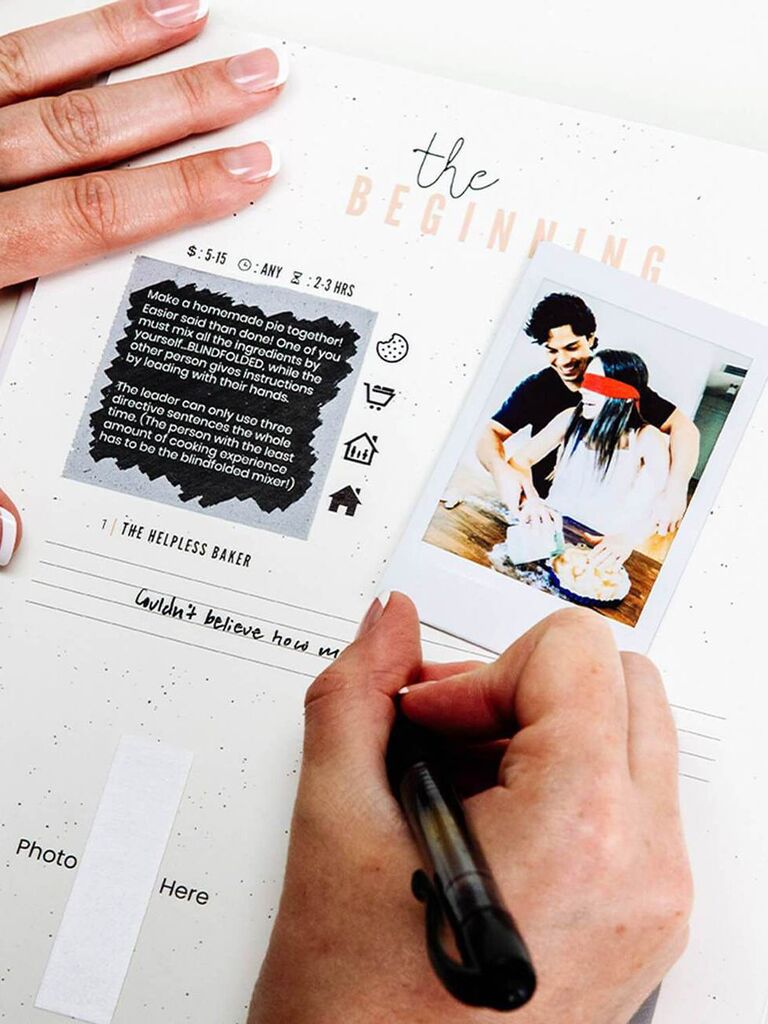 Give your wife the gift of a year's worth of date ideas. This book is filled with scratch-off challenges designed for spontaneous couples. Now you can spend less time planning your adventures and more time actually enjoying them. (Psst: Use code THEKNOT10 for a 10% discount.)
33. A Galaxy Rose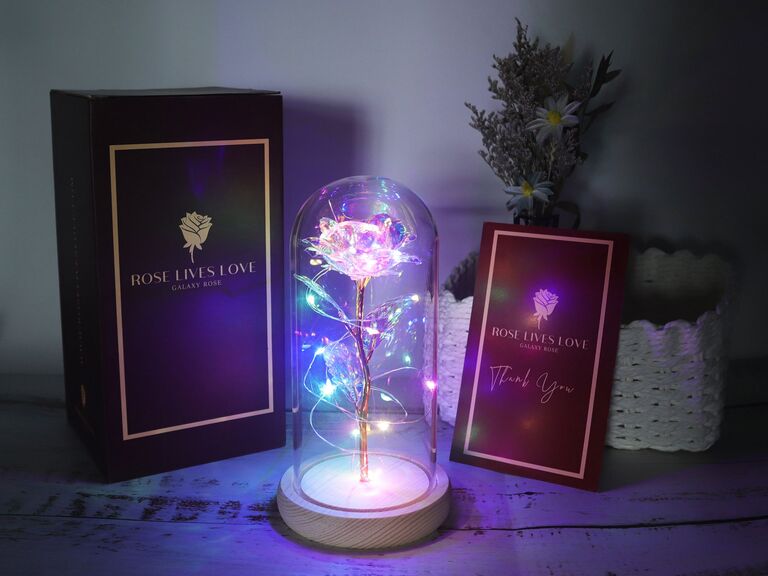 If your wife has a soft spot for fairy tales, she'll obsess over this enchanted rose. With iridescent petals and a stem coated in real gold, it's truly a sight to behold. The flower sits in a charming glass dome surrounded by colorful fairy lights. How magical!
34. A Dinner Party-Worthy Decanter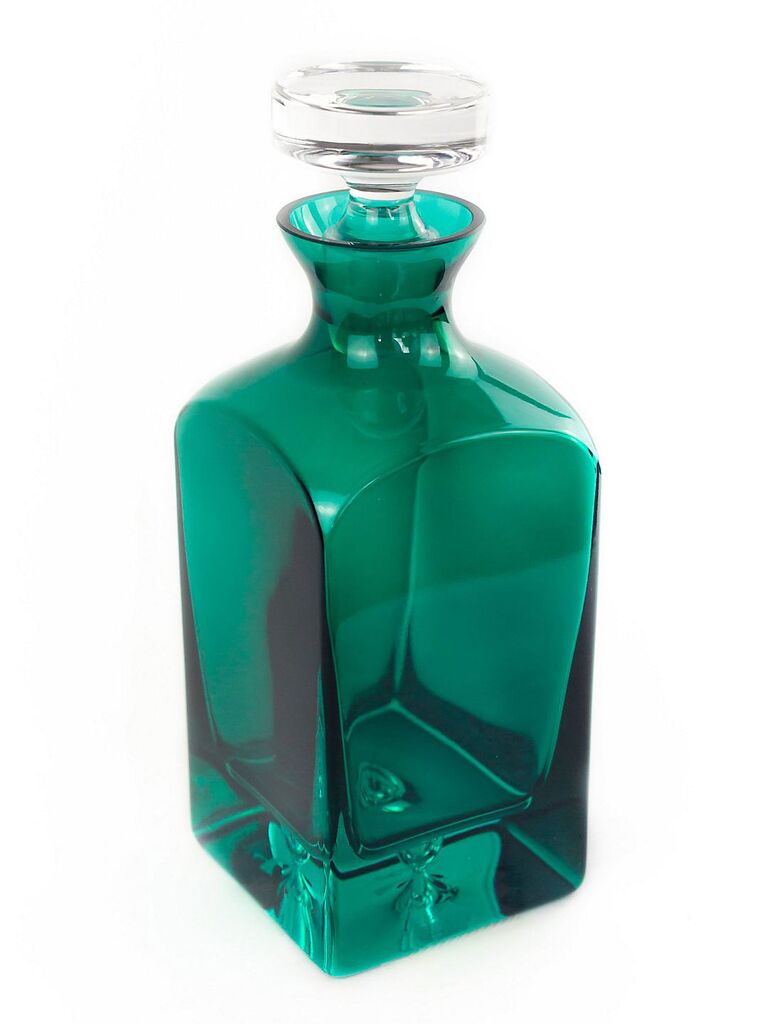 This gorgeous decanter from Estelle Colored Glass will be the envy of everyone who visits. The beautiful handblown glass comes in three elegant colors that'll instantly elevate her bar cart.
35. A Pushpin Map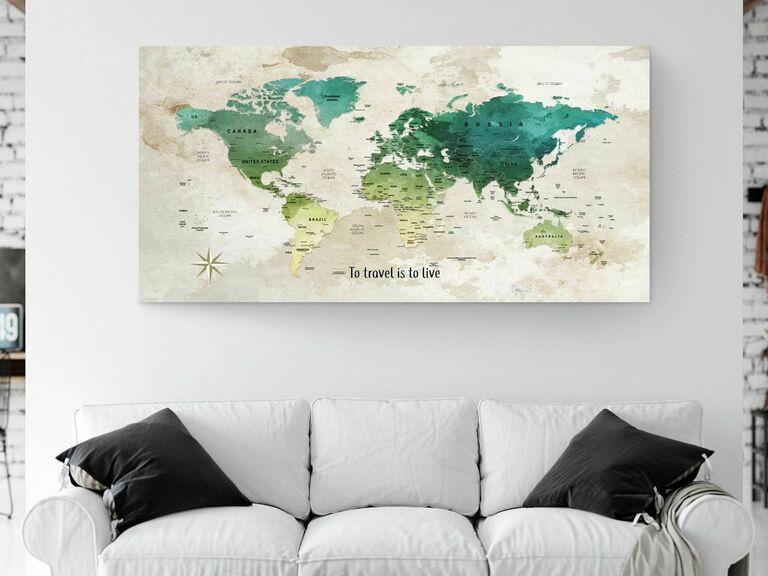 Oh, the places you've been! A pushpin map helps you and your wife keep track of all of your wonderful travels. Bonus: You can personalize this one with anything that you'd like. What a cute surprise gift!
36. A Beautiful Watch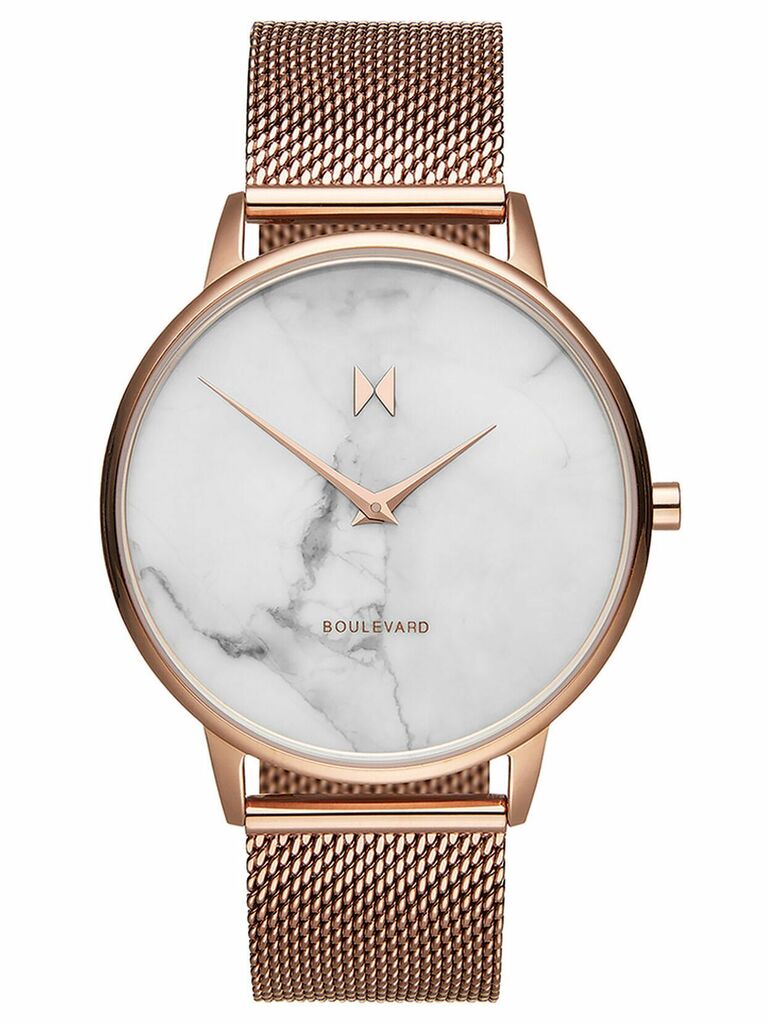 A nice watch is simply timeless. Sure, worthwhile watches can be a splurge, but it's a practical gift for your wife that she can wear every day. Just think: Whenever she checks the time, she'll be reminded of you.
37. A Love Letter Necklace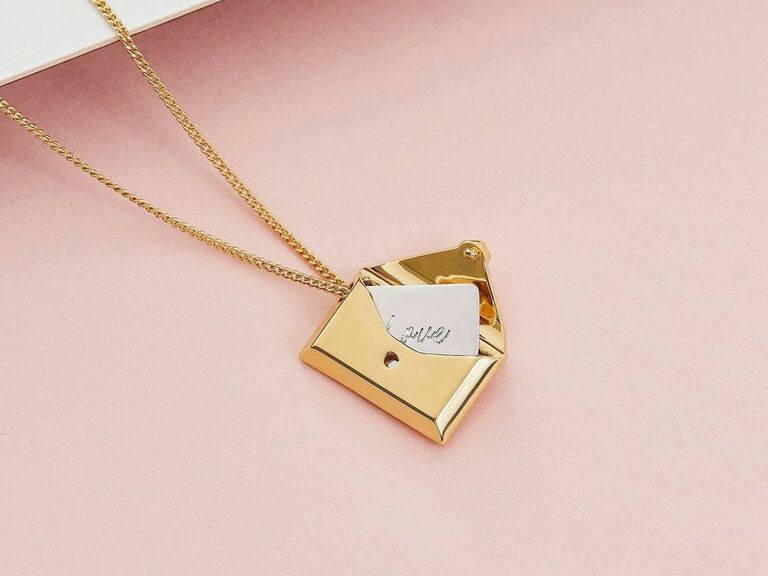 If your wife loves meaningful jewelry, she'll cherish this romantic gift. A pull-out love letter is stashed inside of the envelope-shaped locket.
38. An Overnight Bag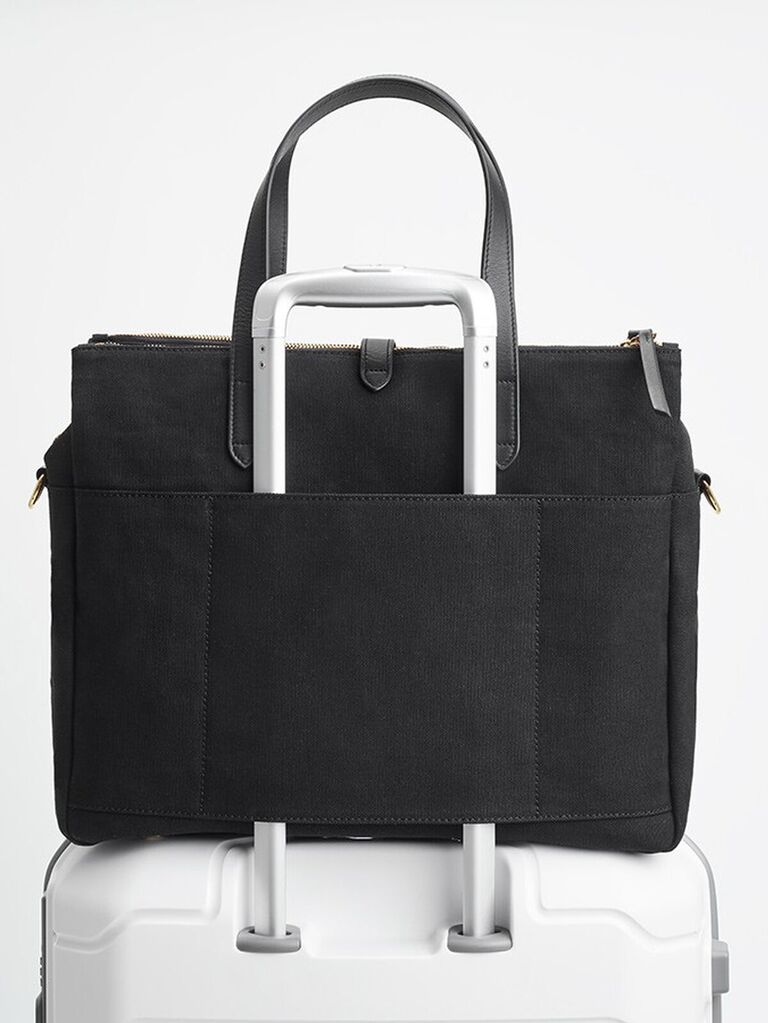 A sleek and sophisticated travel bag is something that everyone should have. This canvas and leather overnighter has all of the essentials: zippered compartments, versatile pockets and a trolley sleeve. Get it monogrammed to make this good gift for your wife a really great one.
39. An Online Cooking Class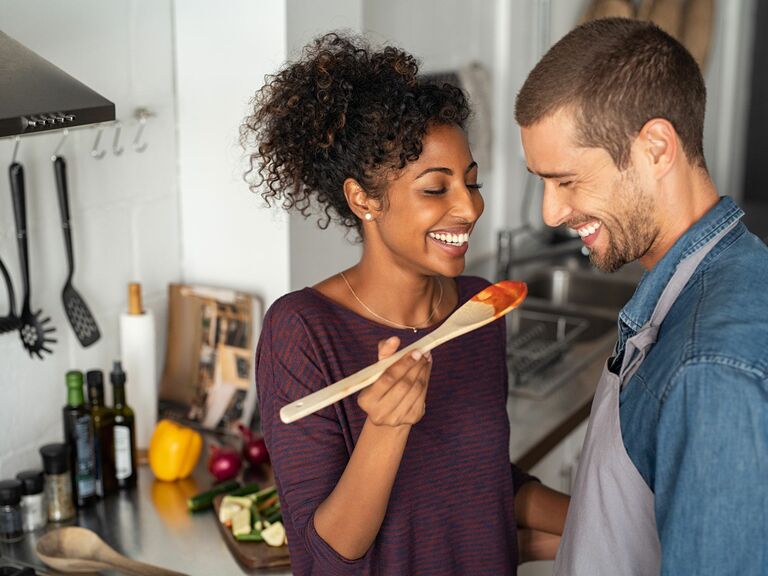 If your wife loves to learn, a virtual class is a great gift idea. Sur La Table offers an extensive array of cooking classes for any passionate home chef. And because they're priced per household, you're free to join in on the fun.
40. A Map of the Stars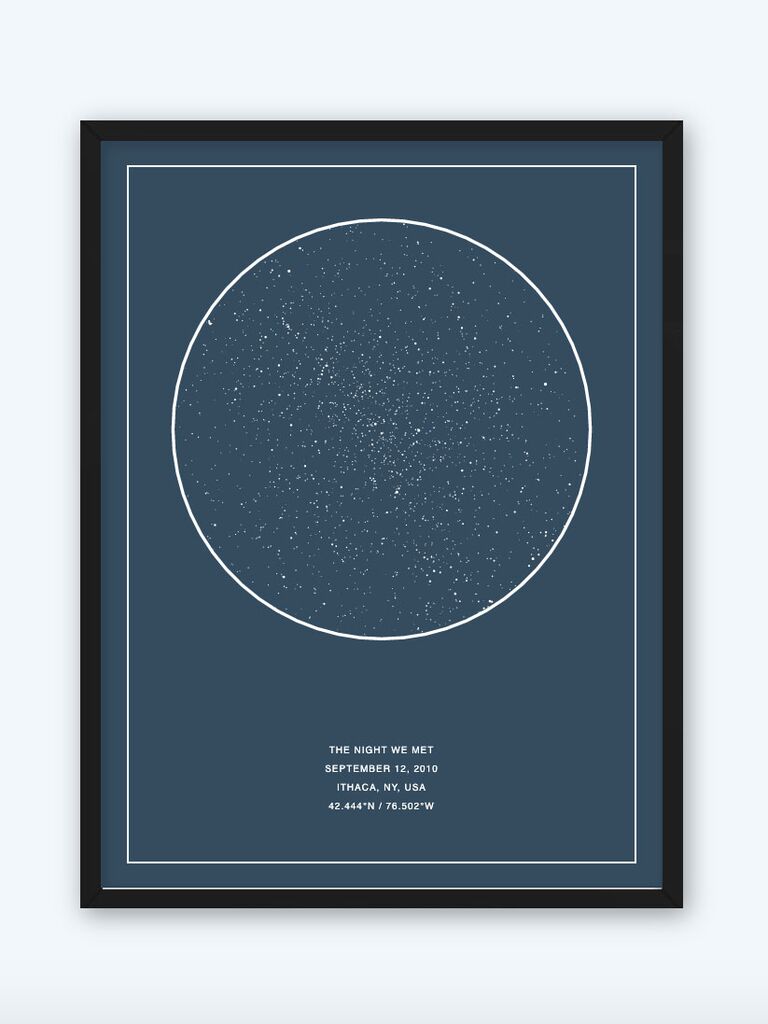 Commemorate a relationship milestone with a map of the stars from that night. It could be when you met, the moment you first said "I love you" or the day that you said "I do." No matter what, the special gesture may just move your wife to tears. That's why it's on our list of cool gifts for your wife.
41. Night Sky Earrings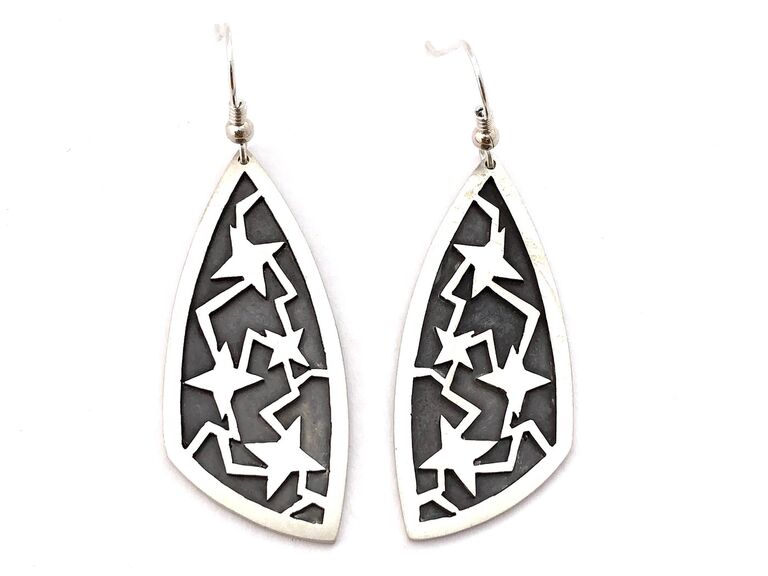 Check out the B.YELLOWTAIL COLLECTIVE for an amazing assortment of gorgeous, handmade jewelry. We can't stop thinking about these beautiful "Stormy Night" earrings by artist Jonathan McKinney.
42. A Coveted Hair Tool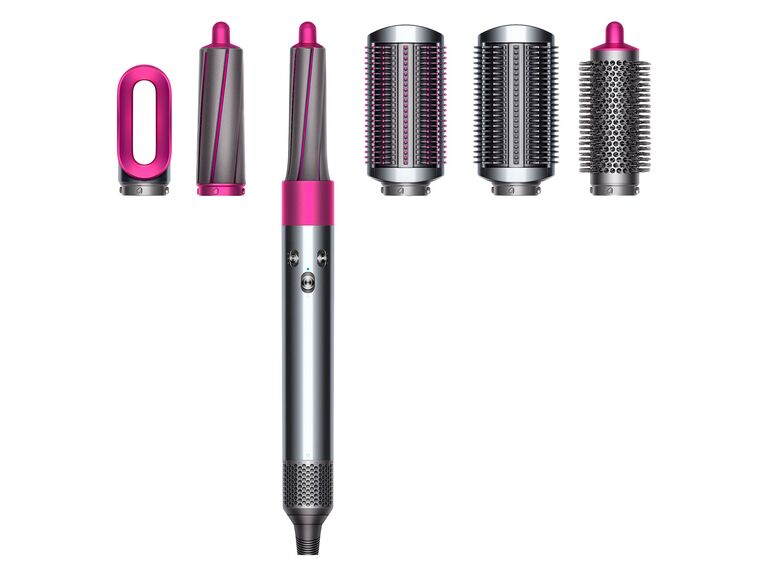 Is your wife frustrated with her getting-ready routine? The beauty world is obsessed with the Dyson Airwrap hair styler and she might be too. Yes, it's definitely expensive, but the idea is that it replaces an entire arsenal of pricey hair tools. The award-winning device comes with a range of attachments, from hair-smoothing brushes to hair-curling barrels, that dry and style at the same time—without extreme heat. Keep an eye on Dyson's Deals page for special sales and promotions. And check out the product reviews for some very convincing testimonials.
43. Slippers That She Can Wear Outside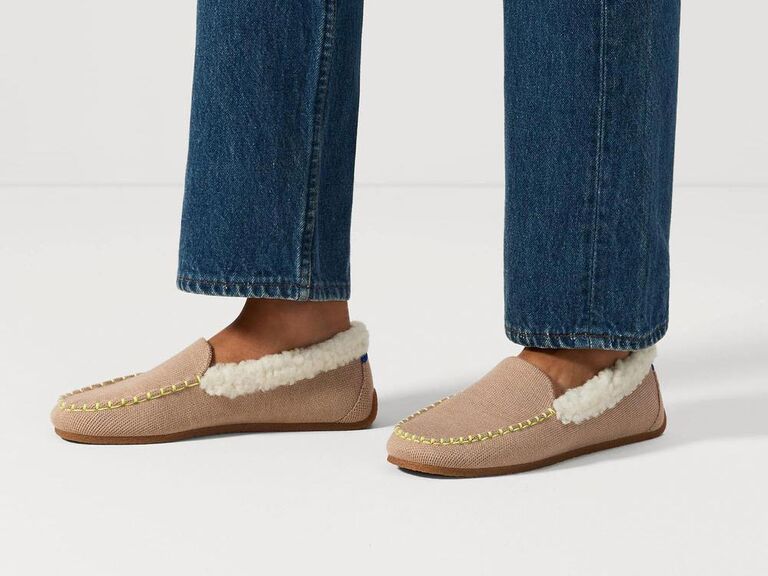 Celebrities love Rothy's shoes—and for good reason. They're comfortable, stylish, machine washable and created with sustainability in mind. The brand's latest design is a très chic slipper meant for both indoor and outdoor use. Made from soft merino wool with a cozy sherpa lining, it's one of the top Mother's Day gifts for your wife. We can't wait to get our hands on a pair!
44. A DNA Kit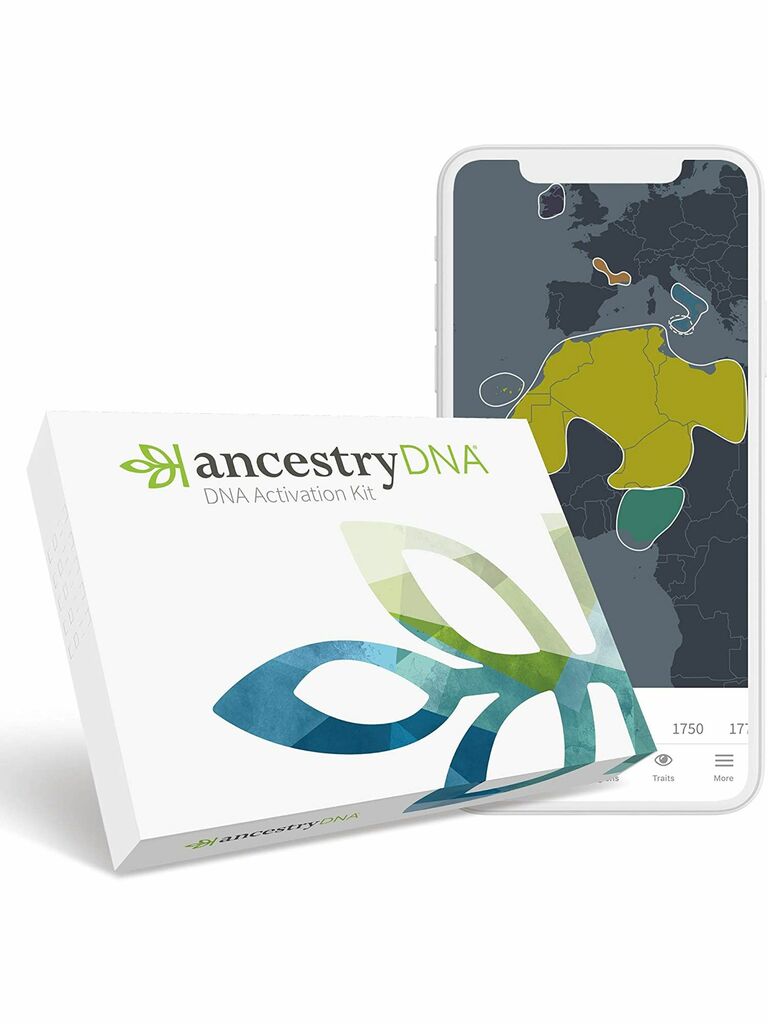 Help your wife connect to her roots with this really cool (and really meaningful) gift. AncestryDNA will help her unlock her family's history—what's more special than that?
45. A Wine Gift Subscription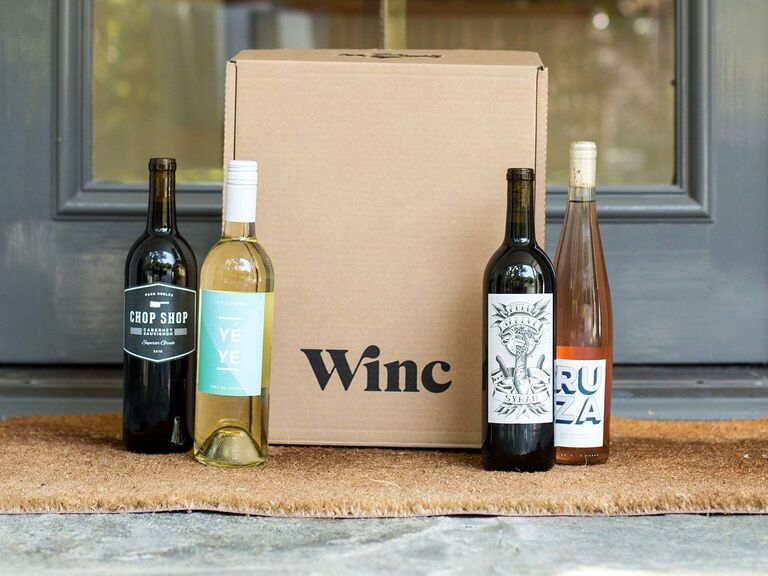 You might be one of those couples who wants to be total winos, but you're not really sure where to start. A subscription to Winc is a fun gift for your wife that you'll obviously benefit from too. It's a great way to try new bottles and expand your palates together.
46. A Velvet Headband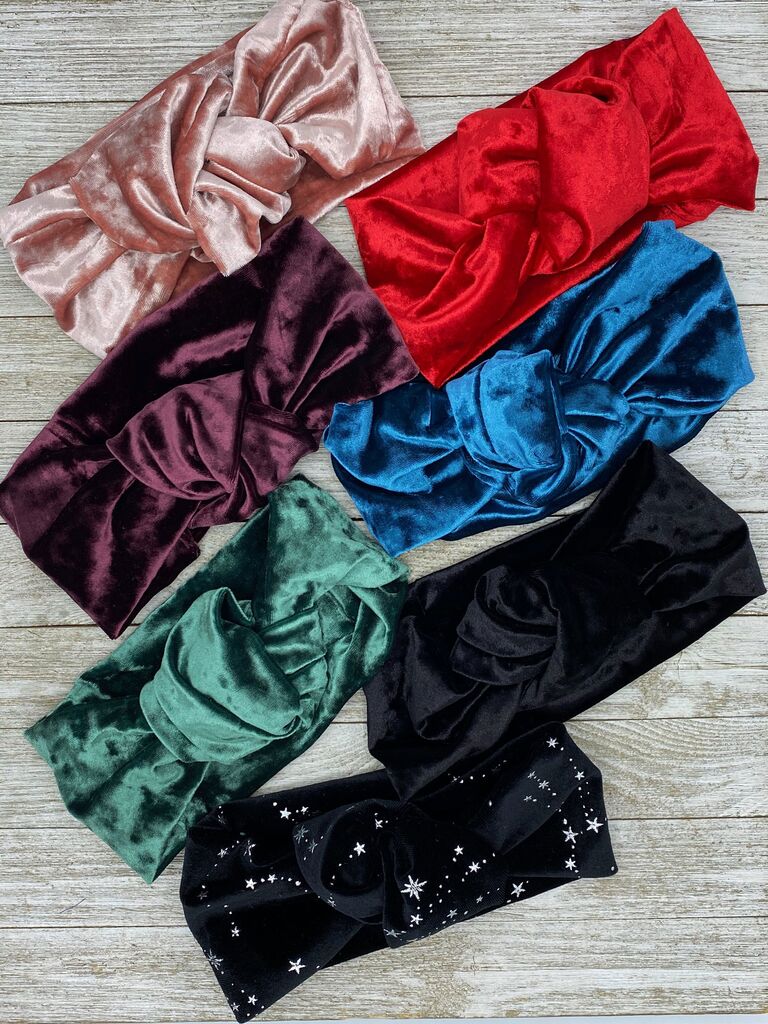 Terrance Williams Designs makes lots of cute headbands, but these velvet headbands are perfectly seasonal. Choose from a few different fancy colors and surprise your wife with this small but special gift.
47. A Weighted Blanket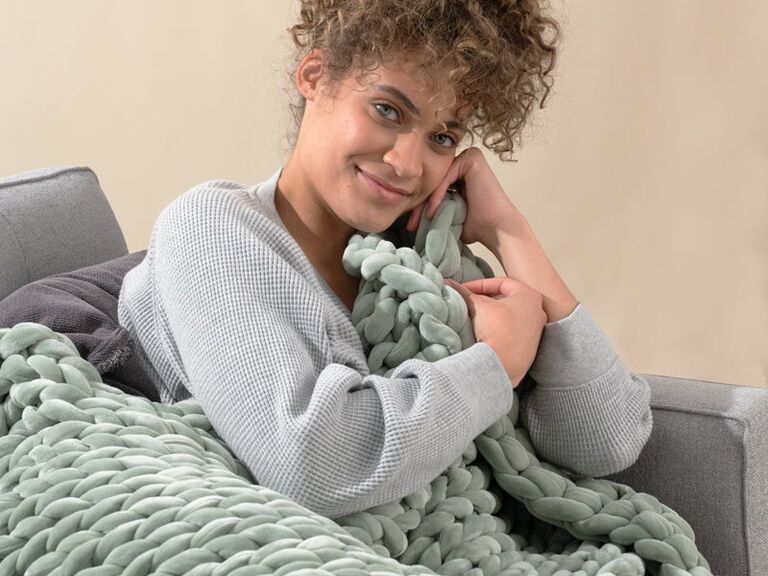 Another great gift made of velvet, this chunky knit blanket is just plain luxurious. It comes in several dreamy colors and three weight options for a customized sense of calm. Not sure which weight to pick? Don't worry, there's a handy guide right on the product page.
48. A New Take on Tea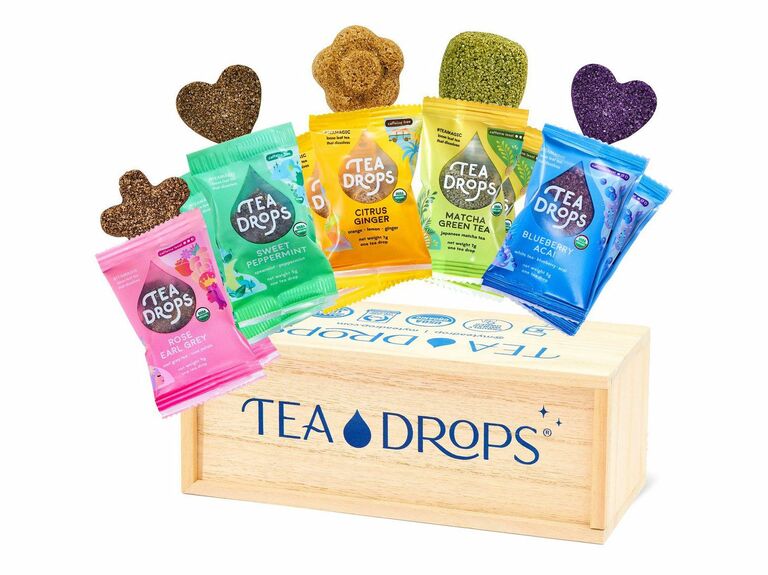 Take a soothing ritual to the next level. These tea drops are delicious, organic and packed in a cute sampler box. What more could you ask for?
49. A Candle That Really Rocks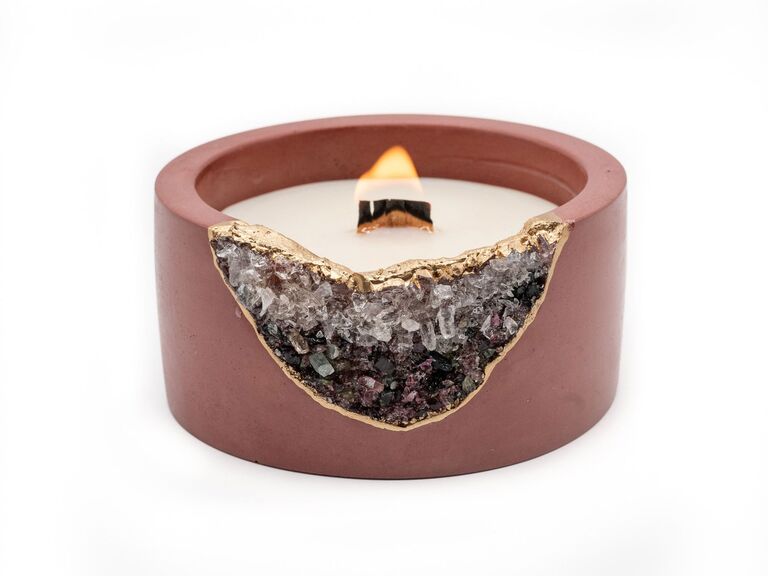 Tal & Bert's crystal candles are undeniably special. This beautiful red vessel is decorated with multicolor tourmaline and smoky quartz. Inside, there's a soy wax candle scented like fruits, spices and rum. It's a festive and impressive gift for the holiday season.
50. A Meal Delivery Service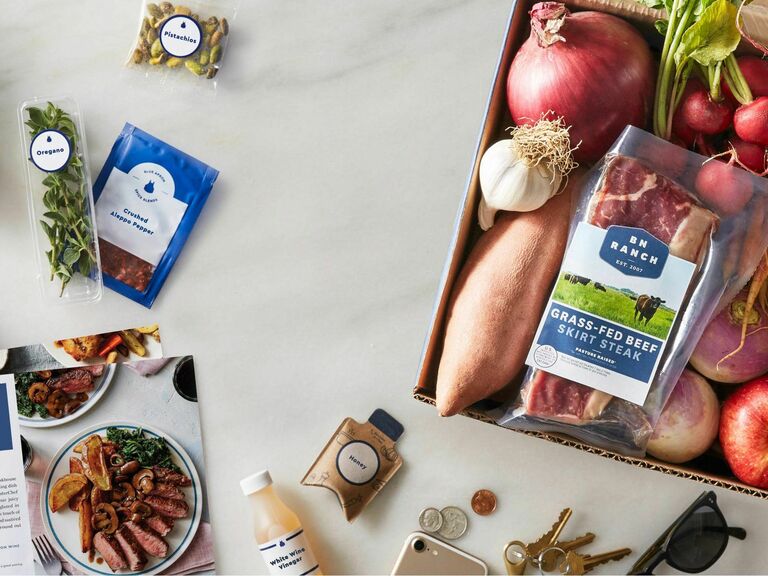 If she loves trying new recipes (but doesn't love all the research and prep), get everything she needs for delicious, preplanned dinners delivered right to her door. Bonus: This gift is sent as an e-gift card, so it's a good last-minute gift for your wife.
51. A Compact Backpack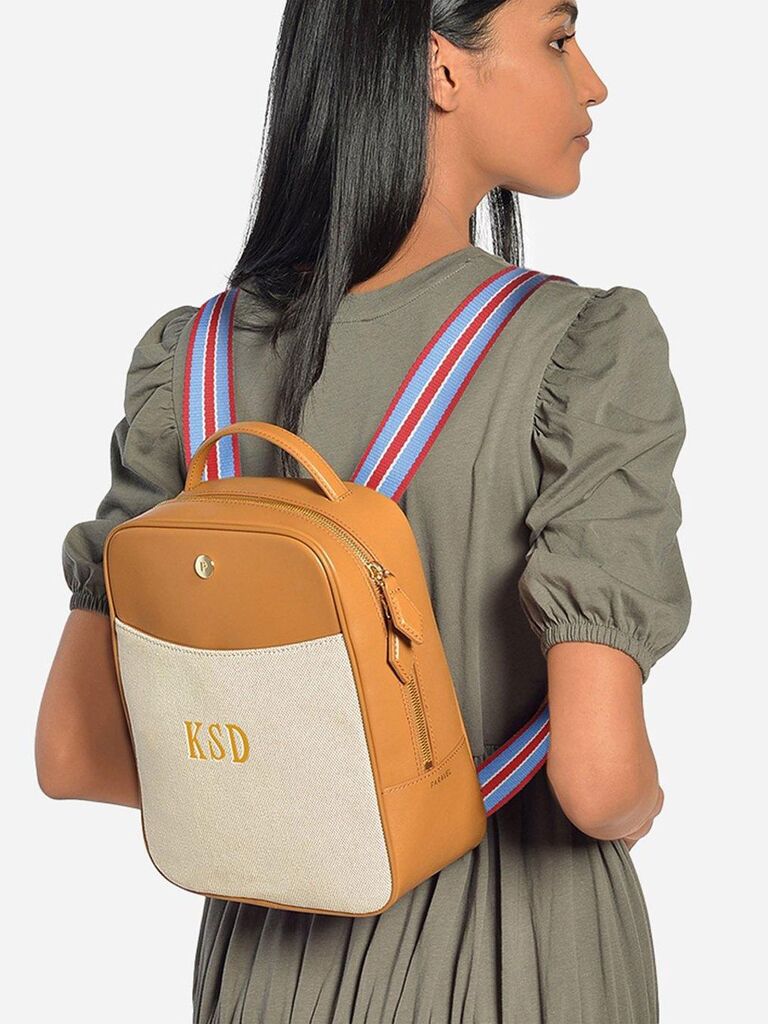 This is anything but a basic backpack. The canvas exterior is stylish, lightweight and made from recycled water bottles. Plus, the bag can be monogrammed in two different ways: with hand-painted letters or embroidered letters. Don't forget the colorful striped straps, which bring an extra dose of joy to everyday adventures. All in all, it's a pretty and practical gift for the busy wife.
52. A Unique Ring Dish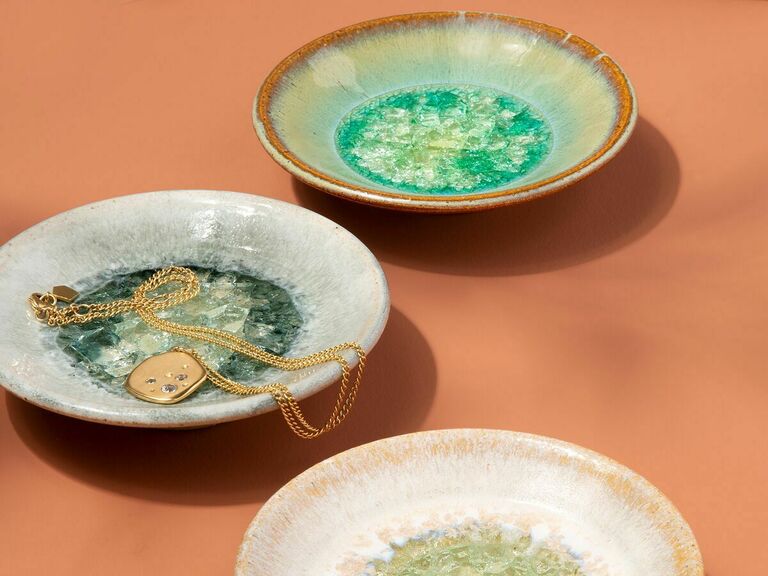 There are lots of thoughtful birthday present ideas for your wife. What about something that represents her birthstone? This unusual ring dish beautifully celebrates the month that she was born.
53. A Home Decor Subscription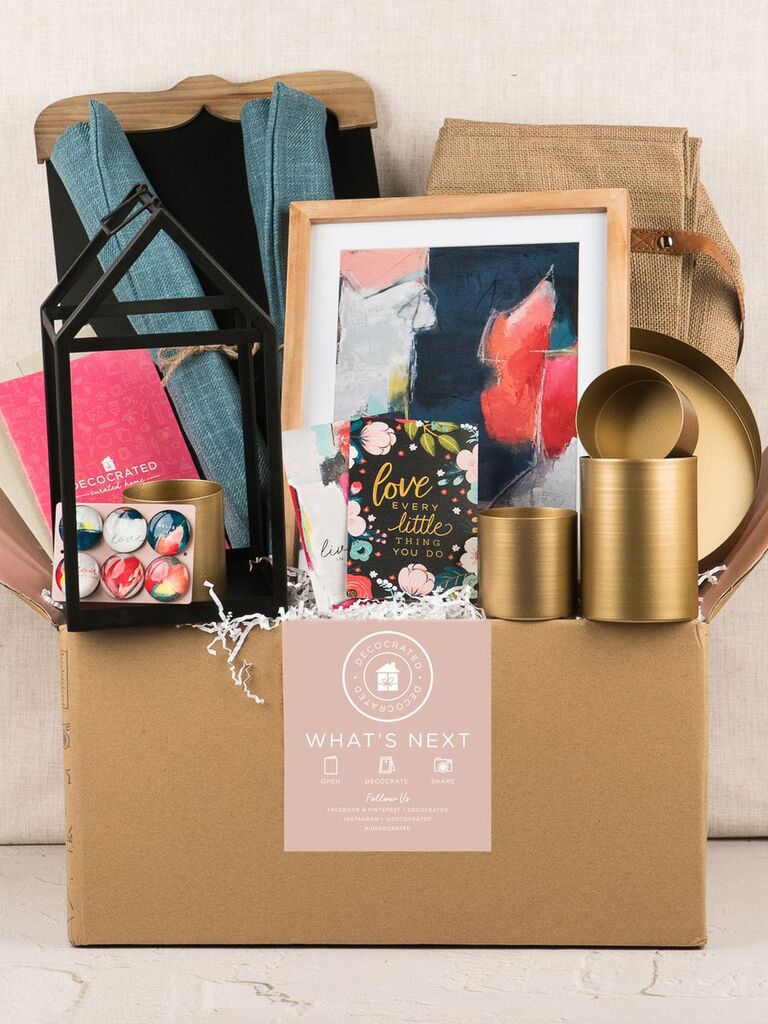 If she's always rearranging your home or picking up something at Home Goods, indulge her love of interior design with a home decor subscription. Decocrated curates seasonal boxes that'll delight her on a quarterly basis. Each one comes with six to eight pieces that'll help her refresh her space.
54. A Nautical Necklace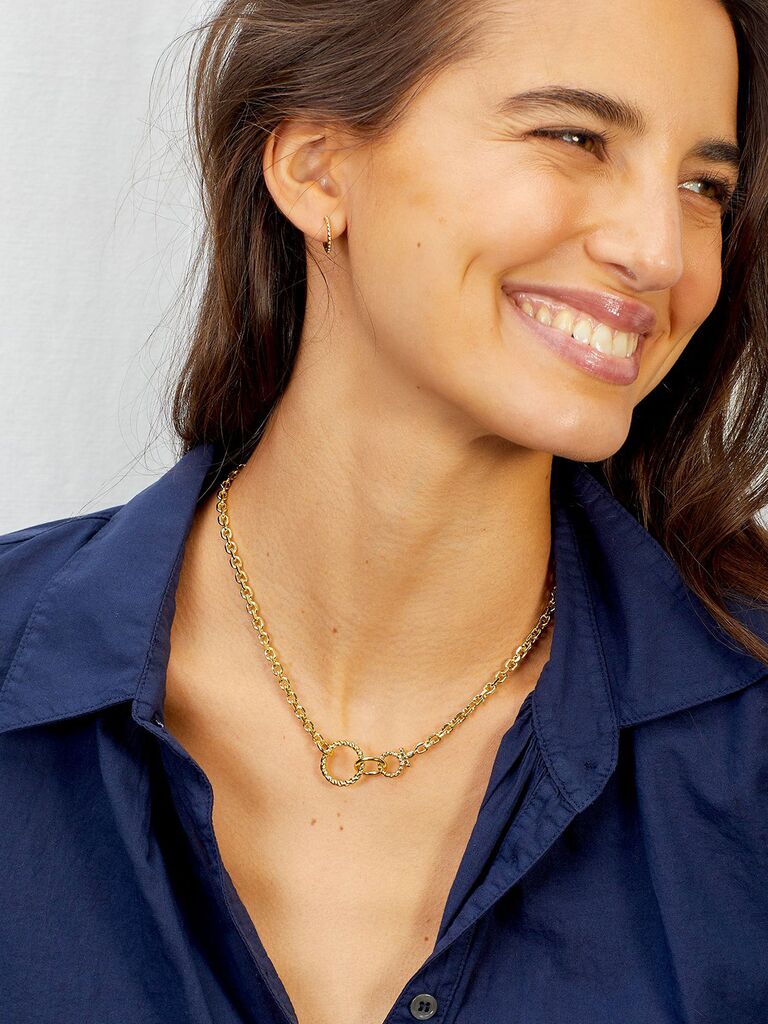 When it comes to jewelry gifts for your wife, you can't go wrong with something classic. This gold, rope-inspired necklace offers nautical charm and timeless appeal for under $100.
55. A Compostable Phone Case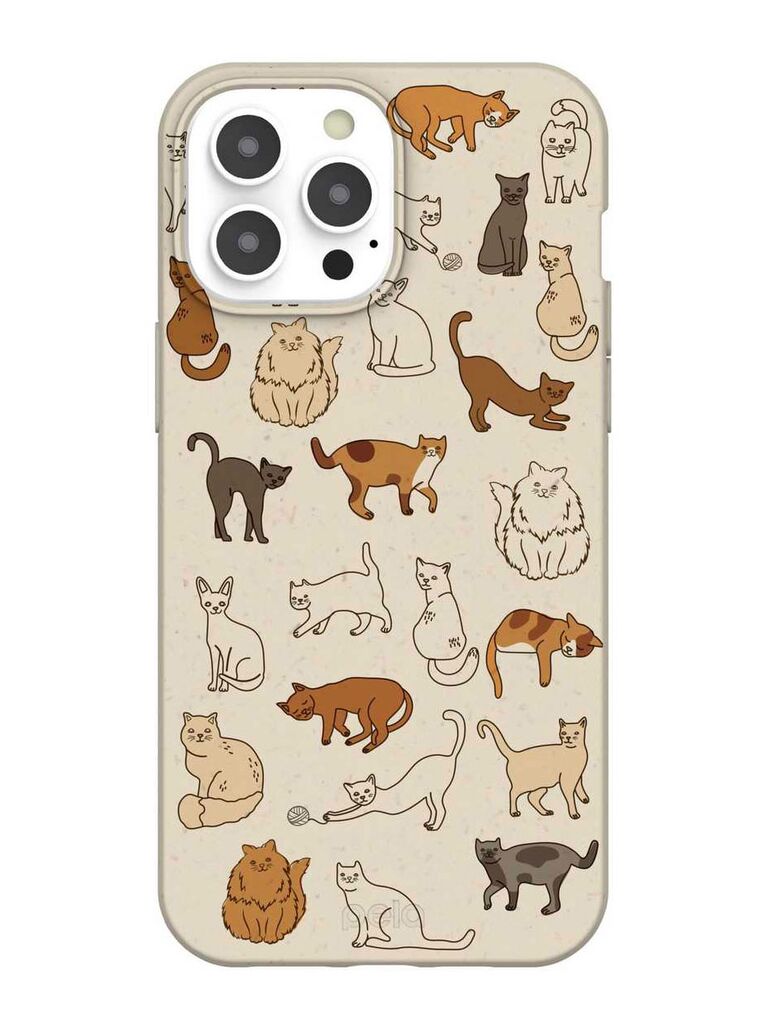 New phone, new phone case—but make it sustainable. We love Pela's compostable phone cases, which are just as protective (and cute!) as alternative options. We think that this kitty case is the cat's meow, but there are plenty of other designs for any personality.
56. A Video Montage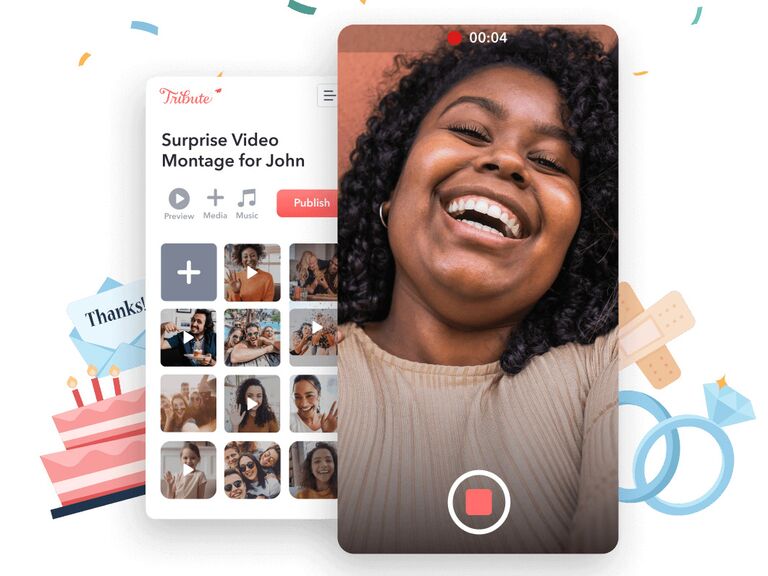 Tribute lets you do just that: pay tribute to your amazing spouse. With the help of friends and family, you can create a collaborative video montage full of heartfelt messages for your wife. It's the kind of sentimental, special gift that she'll never forget, and the perfect way to show your appreciation.
57. A Zodiac Ring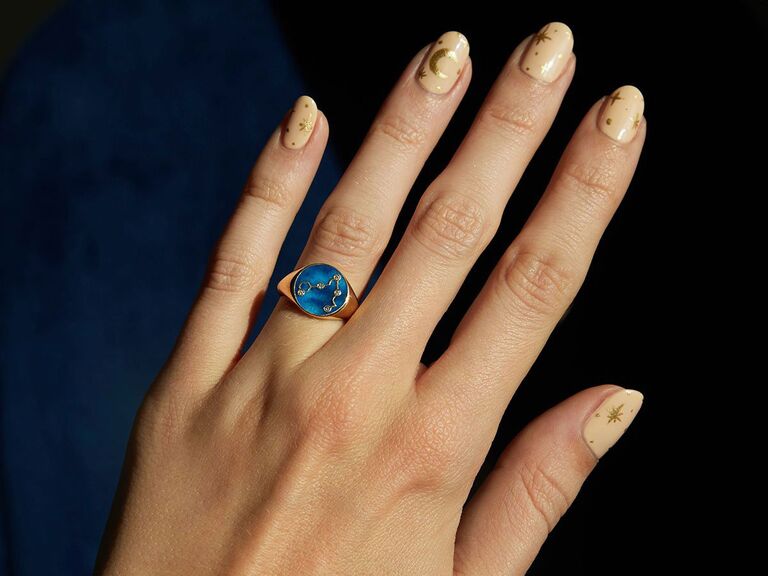 Here's a splurgy take on zodiac jewelry: a mesmerizing diamond and gold signet ring. Choose your wife's astrological sign and let Greenwich St. Jewelers do the rest. This heirloom-worthy gift will leave a lasting impression.
58. A Nice Lunch Box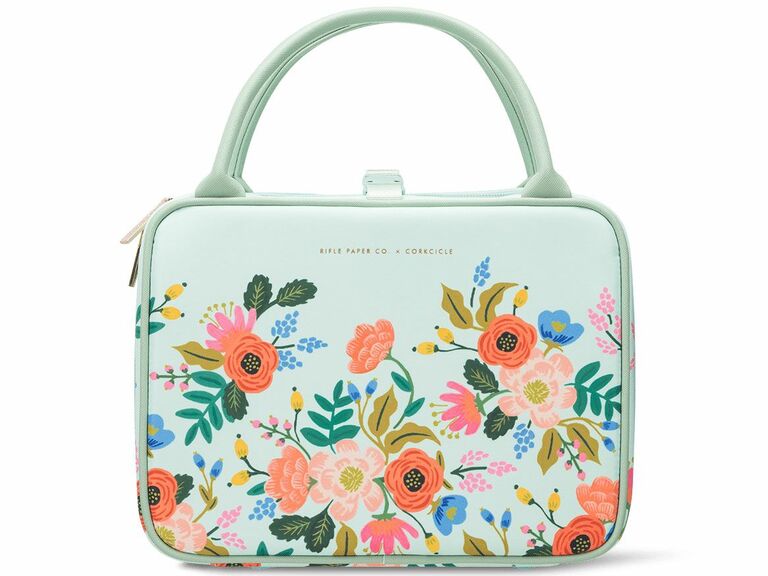 The best useful gifts are the gifts that'll make her everyday tasks more enjoyable. Enter: The Rifle Paper Co. x CORKCICLE lunch box. This cheery, insulated bag will put a smile on her face whenever she goes to pack—or grab—her food.
59. A Signature Home Scent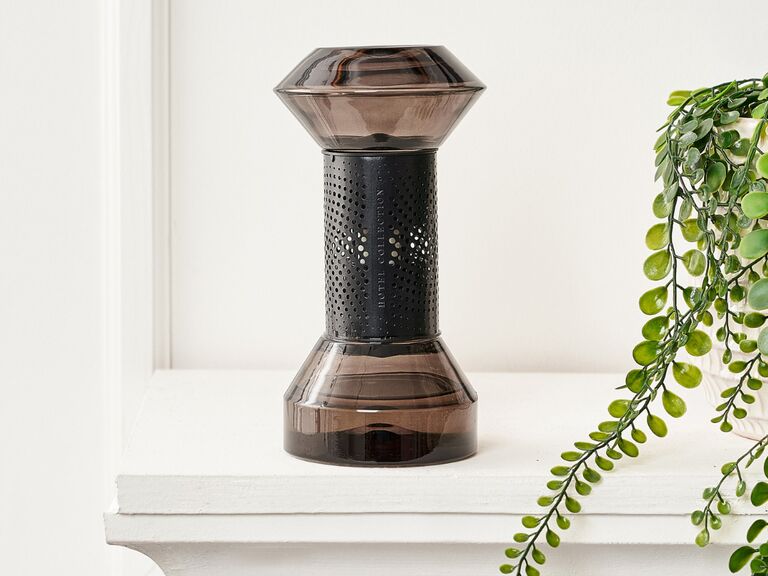 Turn her favorite room into a fragrant oasis. Hotel Collection's decadent scents are inspired by some of the world's most famous hotels, and we love how they radiate from this decorative diffuser.
60. New Carry-On Luggage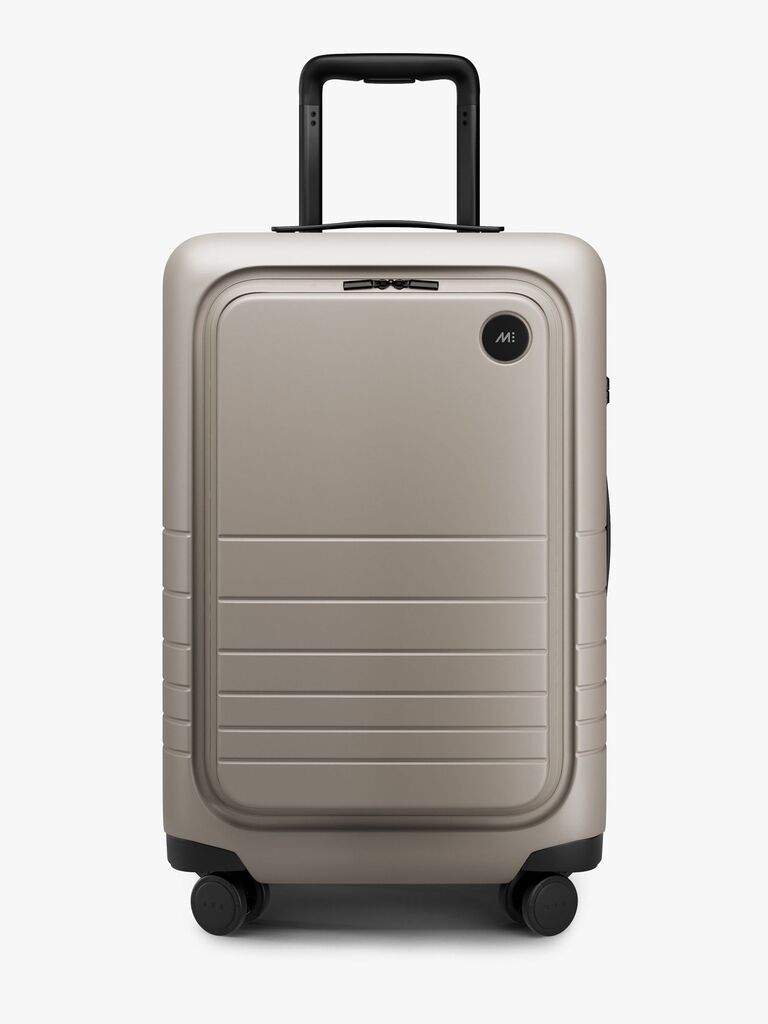 This attractive suitcase will make it easy to access all of her travel essentials. The front compartment has three inner pouches and three zippered pockets—all protected by padding and an aerospace-grade polycarbonate shell. It's perfect for storing her laptop, phone, passport and any other necessities. The airport security line just got a lot breezier. (Seriously… you should get one too.)
61. A Beautiful Chopping Block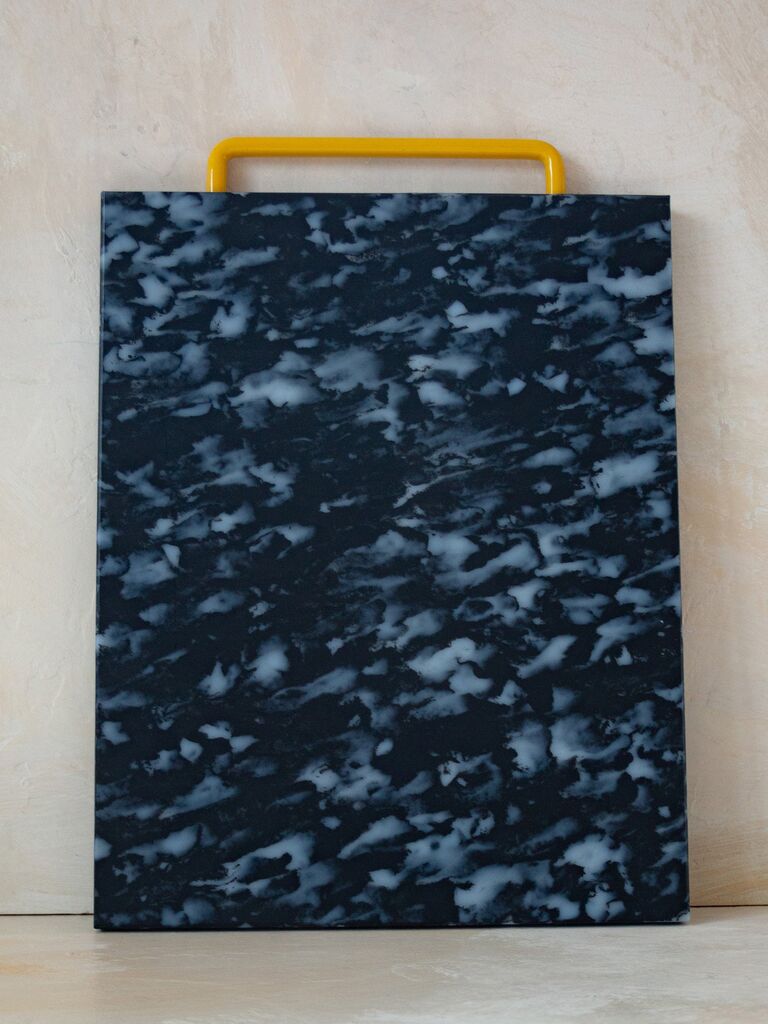 MINNA carries a stunning collection of unique accessories and home goods. This large chopping block has the most eye-catching black and white pattern. It's a practical gift for the kitchen, but it's also truly a piece of art.
62. A Birthstone Ring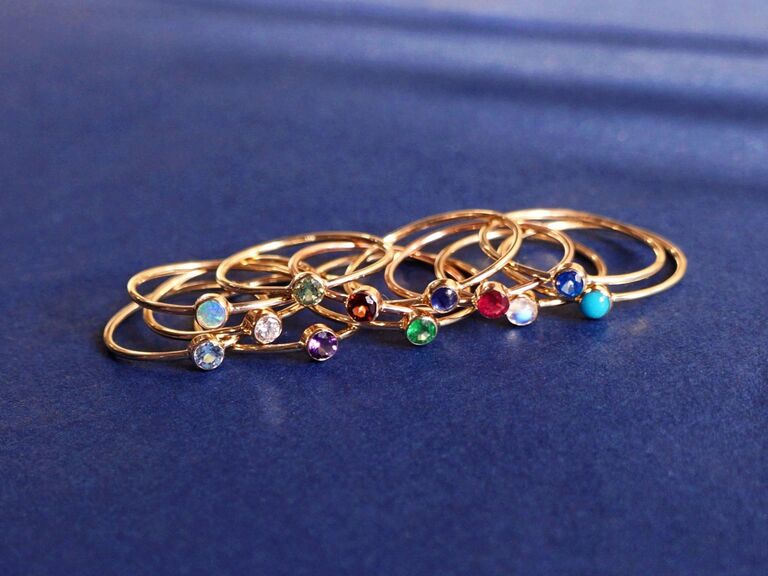 Put (another) ring on it. Automatic Gold's birthstone rings feature dainty, ethically sourced gems. Add them to the list of great birthday gifts for your wife.
63. An Anniversary Bracelet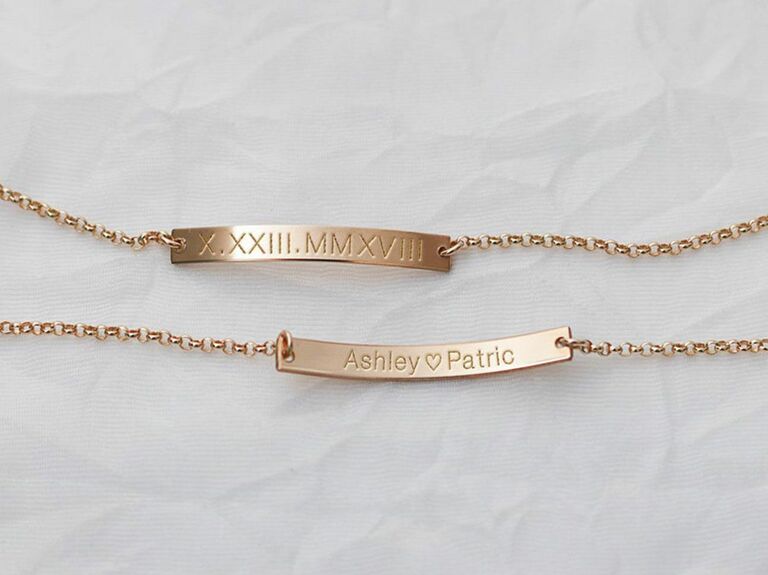 Personalize this delicate bracelet with your wedding date in roman numerals. It's a thoughtful anniversary gift for the wife who adores meaningful mementos.
64. A Patterned Tote Bag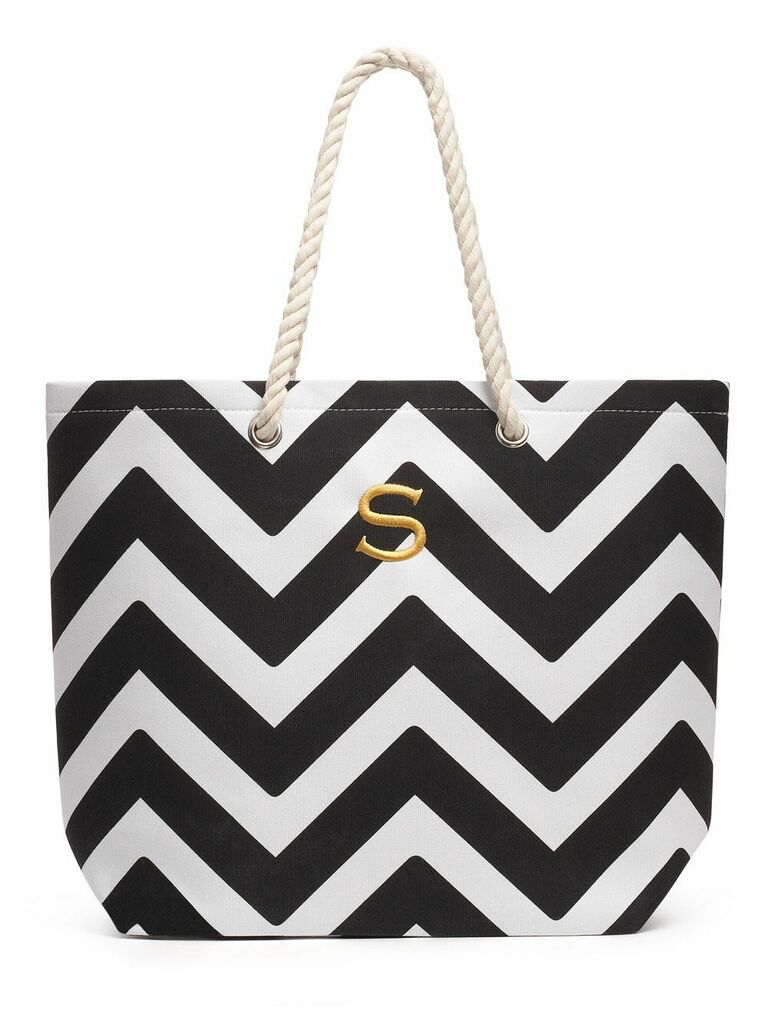 A stylish and versatile tote always comes in handy, whether she's headed to yoga class or the beach. Get this one embroidered with your wife's name or initials so everyone knows it's hers. Voilà! You've just found the perfect personalized birthday or Mother's Day gift for your wife.
65. A Kitchen Staple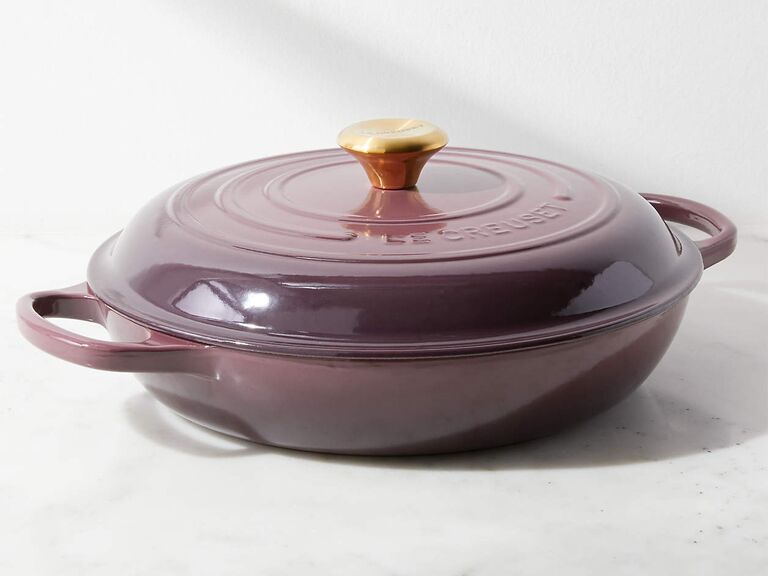 Every serious home chef needs a cast iron pan. If you left one off of your registry, surprise your favorite cook with this must-have. Le Creuset cookware is the cream of the crop, and this Fig color isn't just gorgeous—it also supports a good cause. A portion of each sale goes toward ending child marriage, in collaboration with a charity close to our hearts: VOW.