Sofia Vergara Took a Break From Wedding Planning to Be a Bridesmaid!
The engaged 'Modern Family' actress spent the weekend by her friend's side as a bridesmaid and documented the day on Instagram.
by Ivy Jacobson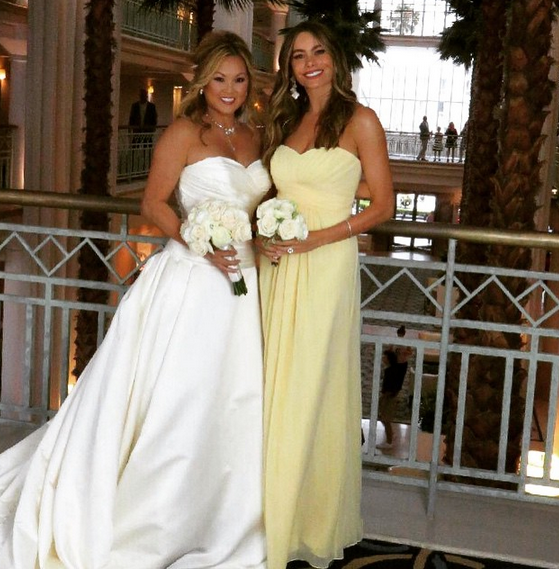 Instagram.com/SofiaVergara
She's taking notes for her own wedding! Bride-to-be Sofia Vergara was a bridesmaid this weekend in a friend's wedding and was nice enough to take Instagram photos the whole day. The actress always seems to be the life of the party wherever she goes, so it's no surprise that she seemed like the most fun bridesmaid ever. Not only did she rock a strapless yellow gown and her signature wavy locks with the same aplomb that she does on the red carpet, but she brought one handsome date -- her Magic Mike XXL star fiance, Joe Manganiello -- and smiled pretty for every photo.
She also didn't miss a beat when she took a photo of the wedding cake cutting and then promptly posted another photo eating said cake, because according to her, it's bad luck if you don't! We totally agree, Sofia.
And as for her own nuptials, we're guessing they may be soon -- and the guest list is probably going to be huge.
"I had to invite like all my family, and Joe has a lot of friends," Vergara told Ryan Seacrest last month. "So it became bigger and bigger and bigger."

See all of her sweet photos here: