5 Sweet Ways To Serve Cheesecake At Your Wedding
by Kristin Doherty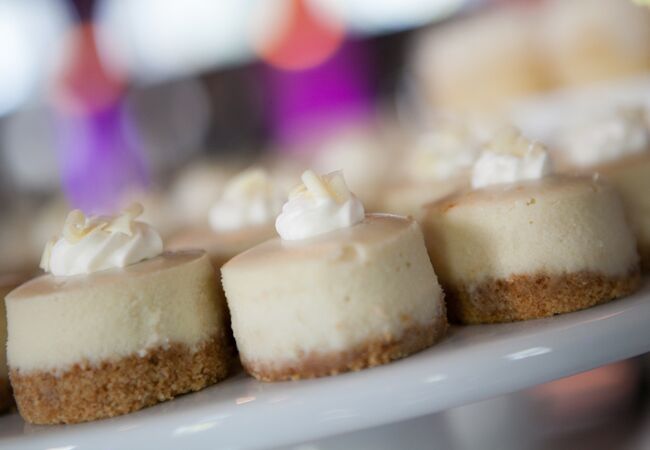 photo by
Kelly Brown Weddings
Happy National Cheesecake Day! Cheesecake is always delicious, but it tastes even better on its own national holiday — and at a wedding! In celebration of the holiday, we've rounded up five tasty ways to serve the dessert at your wedding reception. Who knew there were so many ways to enjoy cheesecake?
A Top-It-Yourself Cheesecake Bar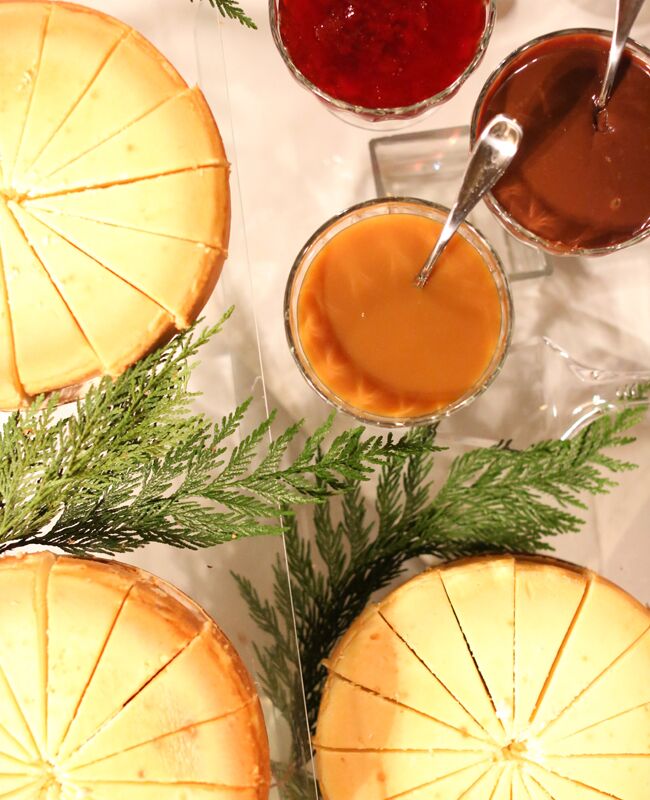 photo by
Anna K Photography LLC
Serve plain cheesecakes with caramel, hot fudge, berries and more at a DIY cheesecake bar.
From the album: A Simple Chic Wedding in Valdosta, GA
Personal Mini Cheesecakes
photo by
Kelly Brown Weddings
It's practically a fact that dessert tastes better in miniature form. Personal-sized cheesecakes are adorable, easy to serve and delicious!
From the album: A Chic Summer Wedding in Minneapolis, MN
A Cheesecake For Cutting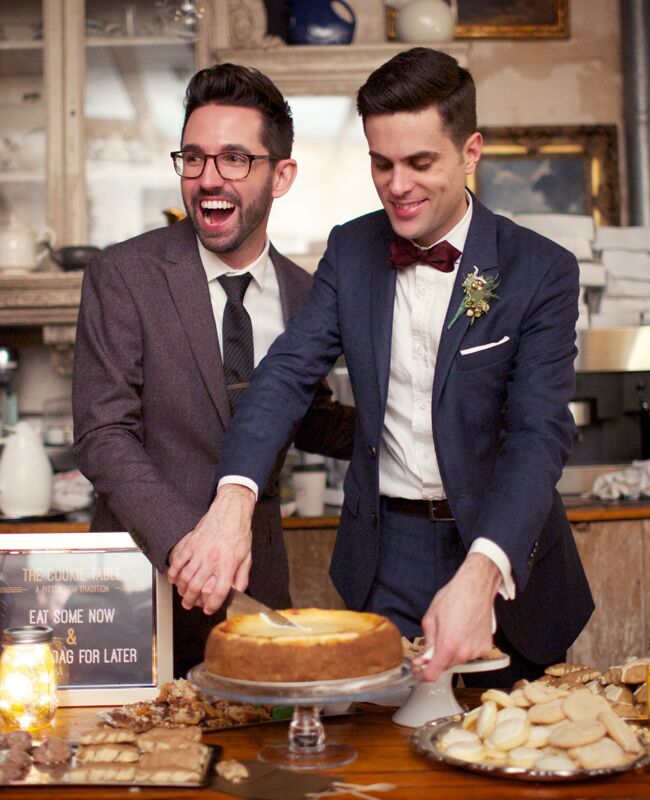 If you want to serve an assortment of desserts but don't want to forego the cake cutting, slice up a cheesecake to go with other sweets.
From the album: A 632 On Hudson Wedding In New York, New York
Cheesecake Lollipops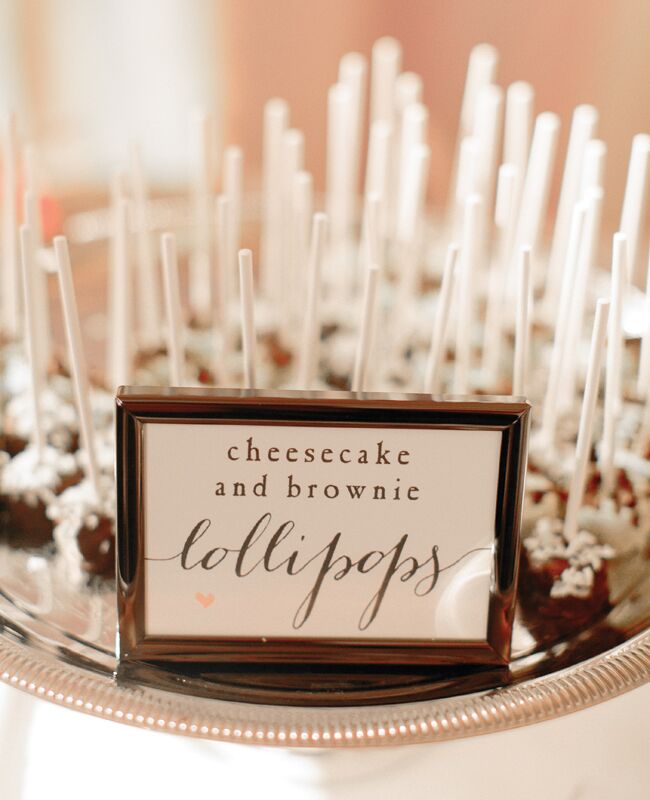 photo by
Clary Pfeiffer Fine Art Photographer
Who says cake pops are out of style? A cheesecake version is tasty and easy to eat as a late-night snack on the dance floor.
From the album: A Simple, Romantic Wedding in St. Louis, MO
Cheesecake Groom's Cake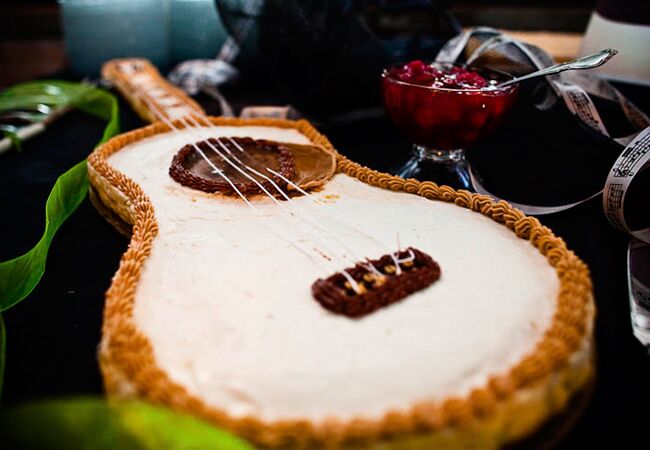 photo by
Captivated Images, Lubbock, TX
This is the perfect option for a couple who loves cheesecake but still wants a traditional tiered wedding cake.
From the album: A Laid-Back Vintage Wedding
Looking for more? Right here!
> 11 Wedding Dessert Ideas (That Aren't Cake!)
> Apparently Animal Wedding Cake Toppers Are A Thing