'The Office' Cast Just Recreated Jim and Pam's Wedding Dance Scene
It all happened so fast… so fast.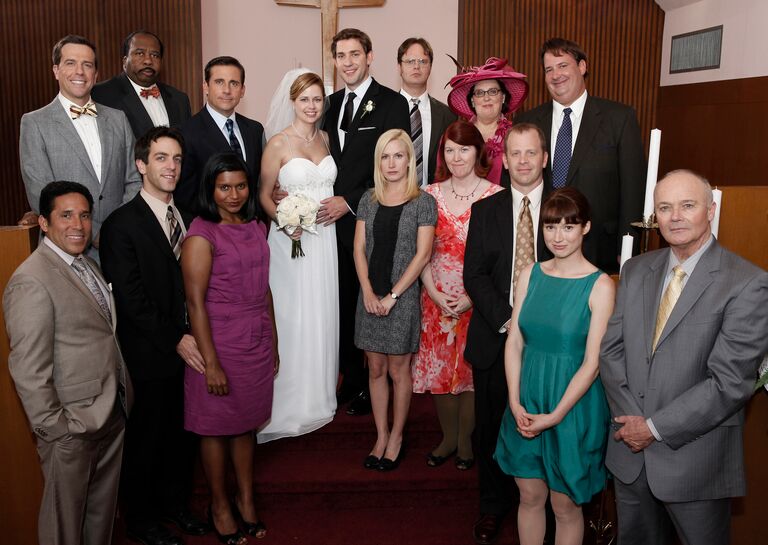 Getty Images
It all happened so fast. Some Good News from John Krasinski was accompanied by an over-the-top reunion on May 10, featuring his fellow cast members of NBC's The Office, wedding scene and all.
Keeping the surprise a secret at first, a lucky chosen couple thought they'd have their wedding officiated by the Jack Ryan actor. However, there was so much more in store for the pair. "Perhaps my favorite love story of the week was a couple down in Maryland, whose wedding proposal was oddly familiar," Krasinski, 40, said, as a photo of their familiar-looking gas station proposal (similar to Jim and Pam) flashed across the screen.
The actor was then joined by his on-screen wife Jenna Fischer (Pam Beesly), who was deemed a bridesmaid. "There's only one way out of this wedding, and Susan and John, because you elegantly ripped off our proposal, I think it's only fitting that you rip off the wedding too," Krasinski noted before pulling his other castmates onto the screen.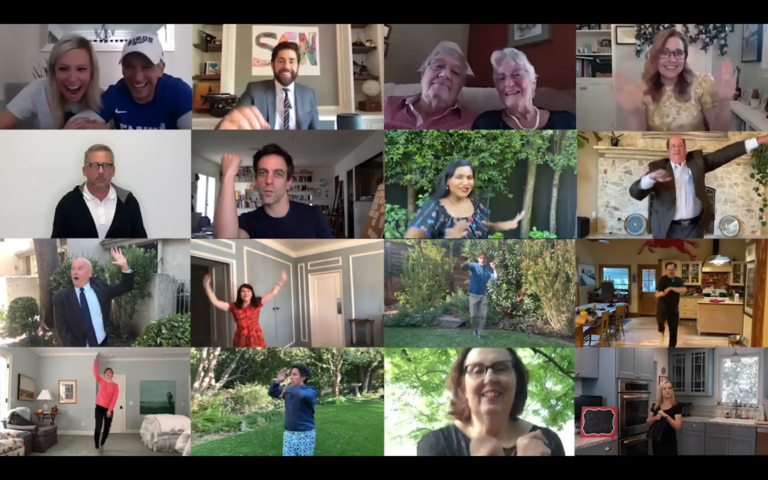 Up popped Steve Carell (Michael Scott), Rainn Wilson (Dwight Schrute), Angela Kinsey (Angela Martin), Mindy Kaling (Kelly Kapoor), BJ Novack (Ryan Howard), Brian Baumgartner (Kevin Malone), and many more. Even Oscar Nunez and Creed Bratton joined the festivities, while Chris Brown's "Forever" started to play, which was the song for the original dance sequence from Jim and Pam's wedding.
As recalled, The Office wedding scene originally took place in a church with Michael Scott orchestrating, or more like derailing the bride's entrance down the aisle. (Talk about a snafu!) However, earlier that day, Jim and Pam had already enjoyed the Mist of the Sea, the boat that gets close to the mouth of man-made wonder Niagara Falls. By the time they arrived to the church, nobody knew their secret but the couple.
While Jim and Pam's wedding ceremony wasn't exactly what the couple had originally envisioned, it was (certainly) one of the most personalized weddings we've seen on television. Watch the original below.