9 Universal Hair & Makeup Products for All Brides
These versatile hair and makeup essentials that work across all skin tones—and textures.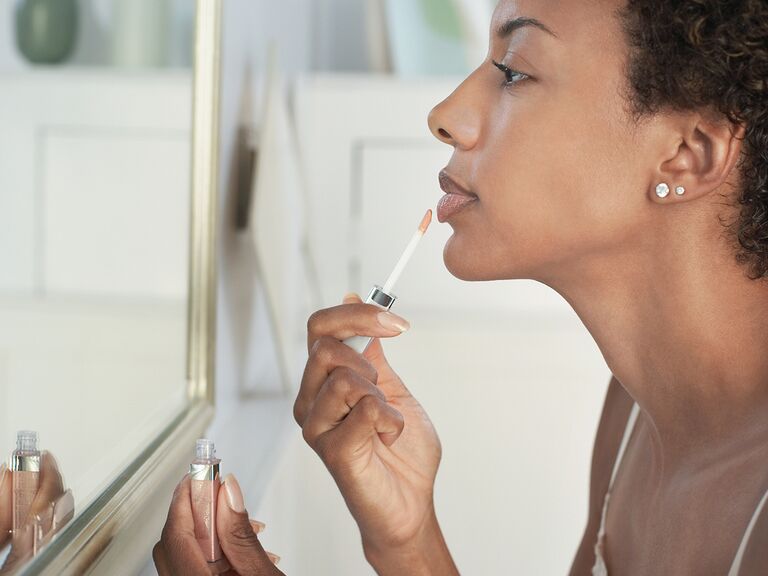 Sir Travel A Lot/Shutterstock
We have included third party products to help you navigate and enjoy life's biggest moments. Purchases made through links on this page may earn us a commission.
As a beauty editor—and soon-to-be bride—I have always been fascinated by the world of universal beauty products (I mean, do you remember the mega-hit that was The Multiple by NARS!?) However, given the current world climate, I've wanted to push the conversation further to discuss inclusive, flattering and universal beauty products.
Oftentimes, besides mascara, brow products, and a few blushes and/or lipsticks, most shades don't work on a broad array of skin tones—particularly for those who identify as BIPOC. And, in my humble opinion that's quite a miss, especially since diverse bridal glam squads are even harder to come by in certain regions.
But do universal beauty products (a.k.a. something that works on everyone) even exist? In a word, yes according to hair stylist and owner of Bouncedolls, Michelle-Nichole Jones. "Universal hair and makeup absolutely exists...product lines have come a long way from when I was younger. We have so many more options. I am here for it."
Jones polished her skills working behind-the-scenes at NYFW. "Sometime you'll have no idea who your models will be, let alone what their hair will look like when they show up—you really have to be prepared for everything. Weddings are the same in that sense because you have to be prepared for every texture [especially if there is a bridal party!] Choosing the proper products can make it easier to work with any type of hair, from the finest to the kinkiest textures," she continues.

To further explore, we tapped a few industry (and bridal) experts to get their top picks for ultra-flattering, versatile, and universal hair and beauty products that should be on your radar.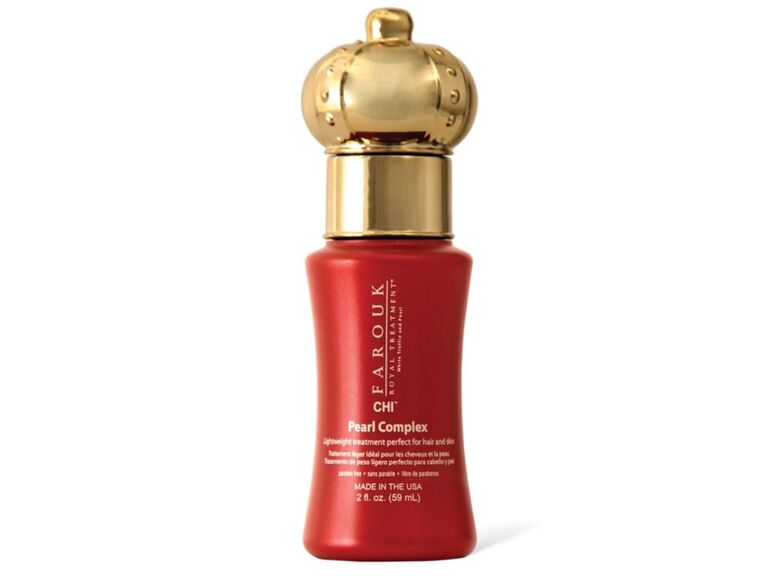 1. CHI Farouk Royal Treatment Pearl Complex
"I absolutely love this hair serum," explains Jones who works with Paula Jai Parker, Marsha Ambrosias, Chrissette Michele, and Golden Brooks. "It's light, a really good heat protectant, and it smells amazing! Just a dab for fine hair… and a little bit more for thicker, curlier hair. Oh, and did I say it smells amazing?!"
CHI Farouk Royal Treatment Pearl Complex, $21, Sally Beauty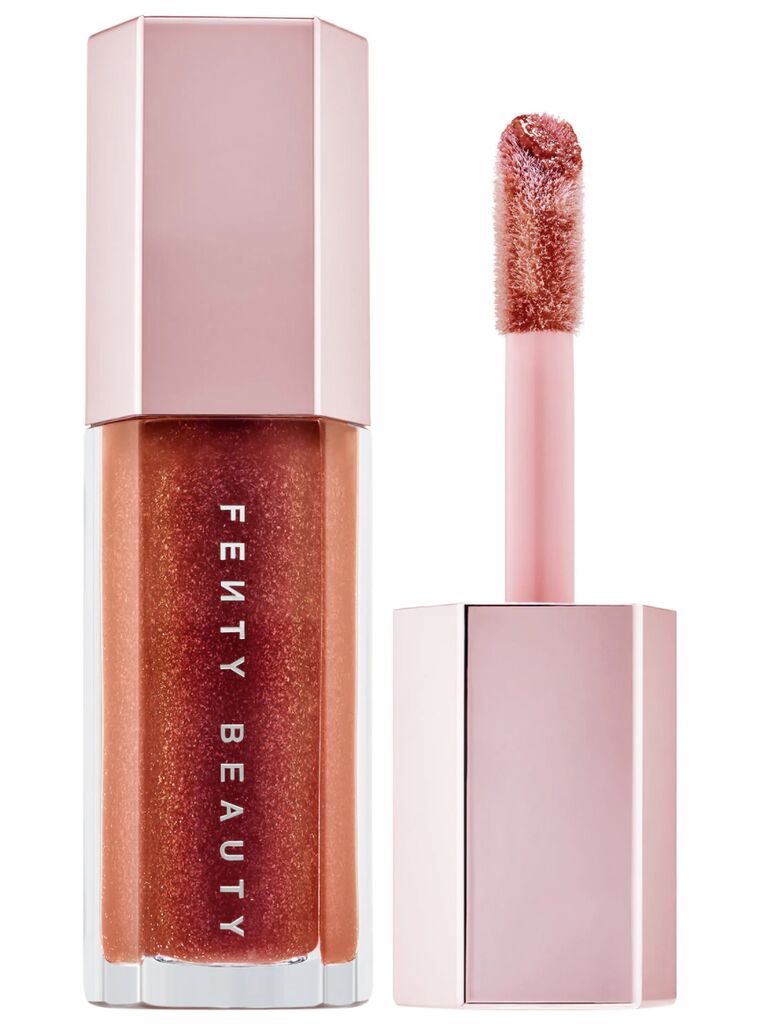 2. Fenty Beauty by Rihanna Gloss Bomb Universal Lip Luminizer
"I love, love Fenty Beauty's lip glosses. Fenty Glow is super natural for every skin tone," explains makeup artist, founder of All Brides New York and contributing editor of L'Officiel Thailand, Ann Benjamas Liendo.
Fenty Beauty Gloss Bomb Universal Lip Luminizer, $19,Sephora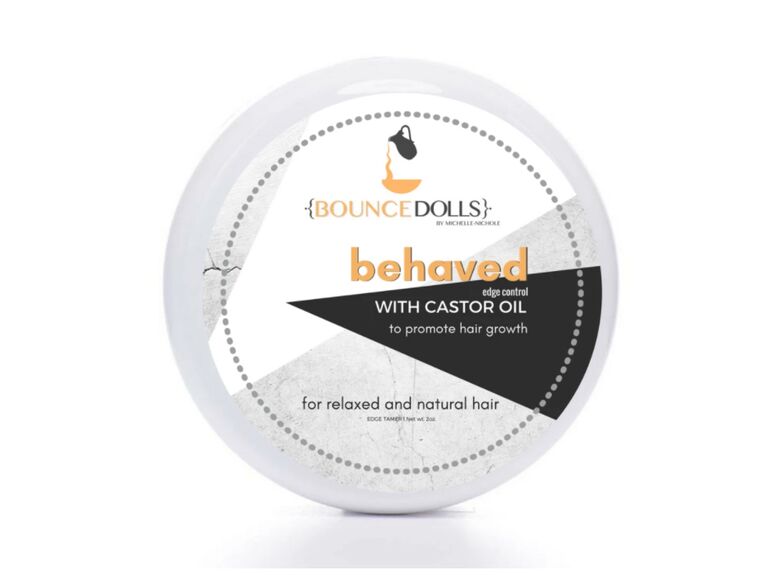 3. Bouncedolls Behaved Edge Control
Admittedly, as the founder and creator, Jones dubs her hair line as one of her passion products. "Behaved Edge Control is a pomade that lays down the most stubborn of hair. It can be used to slay edges, lay ponytails, and give you better control of your hair," she explains.
Bouncedolls behaved Edge Control, $17, Bounce Dolls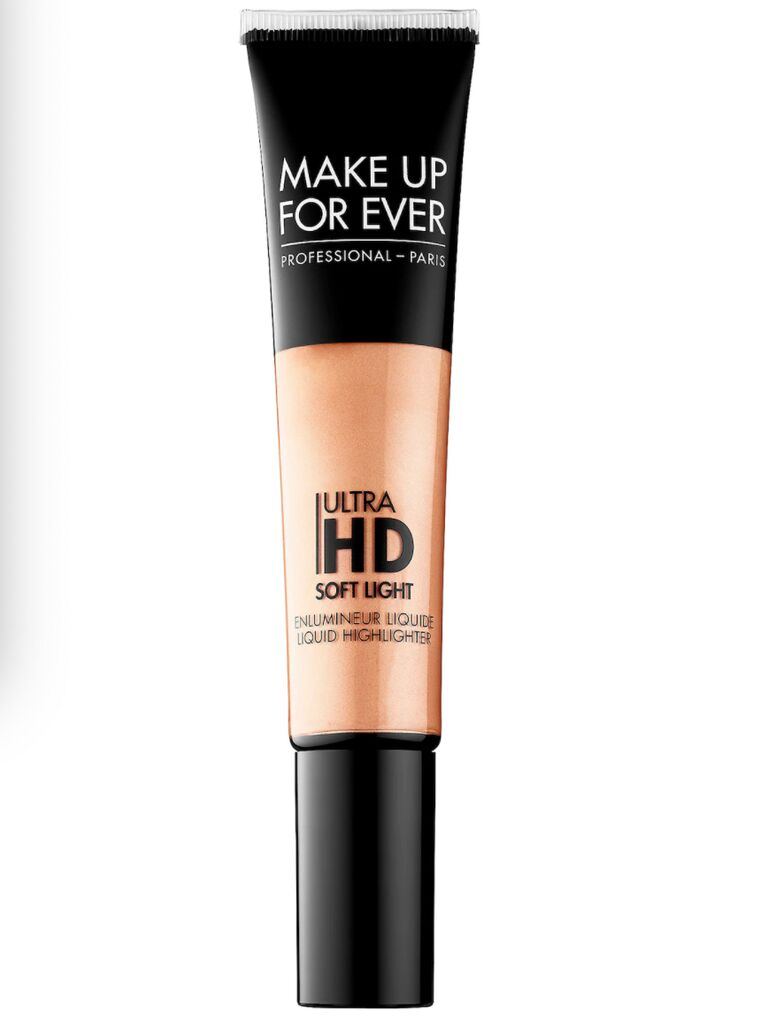 4. Make Up For Ever Ultra HD Soft Light Liquid Highlighter
Makeup artist Angelica Coronado Mikaelian suggests "a liquid glow product that can be applied to the eyes or the face. I love shade 30 (Golden Champagne) because it's a universal tone that can be applied alone or mixed into foundation!" To finish, she would use a pair with a peach gloss for a "fun, flirty lip look."
Make Up For Ever Ultra HD Soft Light Liquid Highlighter, $29, Sephora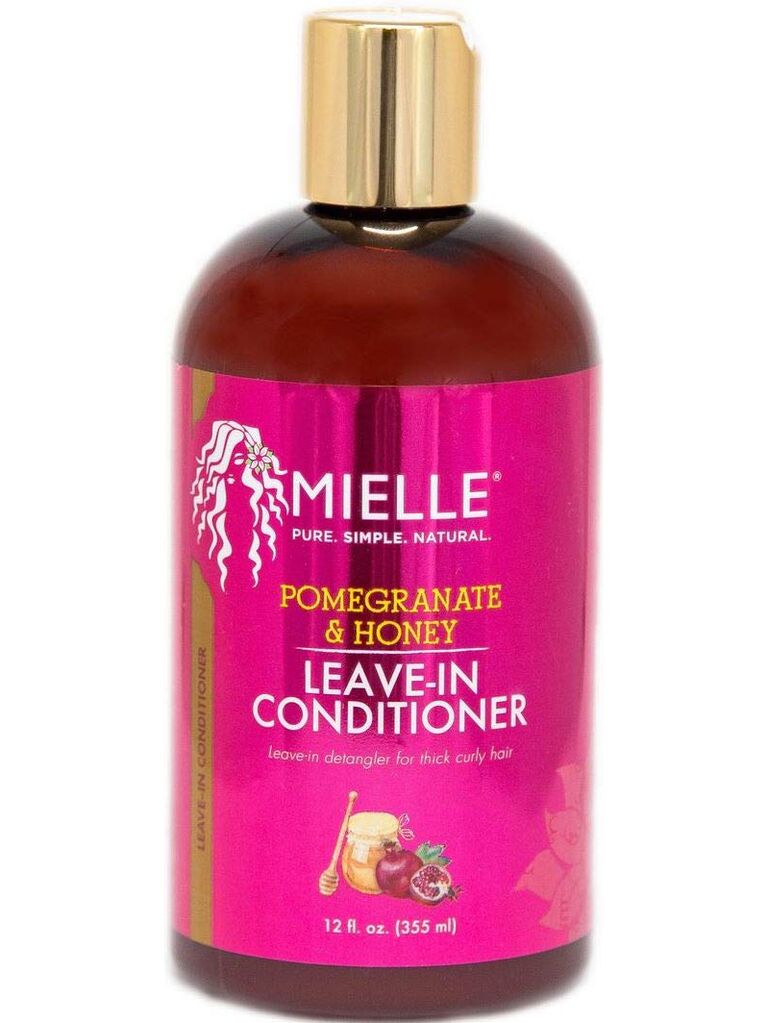 5. Mielle Organics Pomegranate & Honey Leave-In Conditioner
According to Jones, this product is universal because "a little can be used as a leave-in conditioner, but a little more can be used to help define natural curls and waves. Plus, it can be used all-over as a detangler."
Mielle Organics Pomegranate & Honey Leave-In Conditioner, $18, Amazon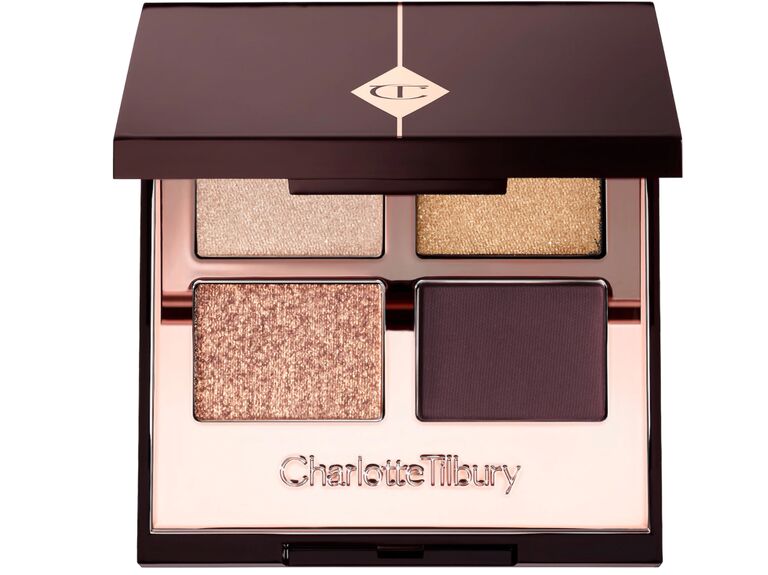 6. Ch
arlotte Tilbury Luxury Eyeshadow Palette
When it comes to eyeshadow, Liendo raves that she can use these shadows on almost every complexion shade. "[The] pigmentation is unbelievable. I love the 'Pillow Talk' palette...you'll be amazed how pretty and natural it looks.
Charlotte Tilbury Luxury Eyeshadow Palette, $53, Sephora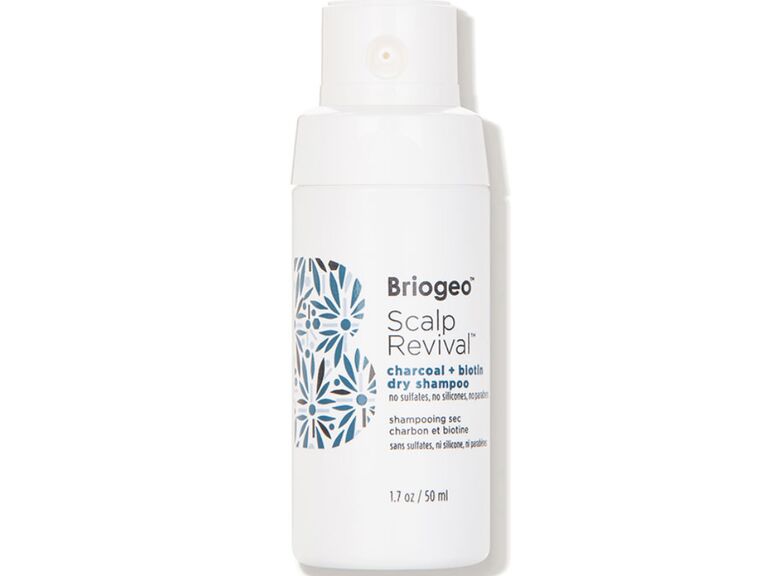 7. Editor's Pick: Briogeo Scalp Revival Charcoal + Biotin Dry Shampoo
Jones calls dry shampoo her "I-can't-leave-home-without-it-thang!" She adds: "Even when your hair is freshly shampooed, sometimes it can still feel heavy with [natural] oils. Dry shampoo makes wedding day so much easier and has saved my life many, many times."
Briogeo Scalp Revival Charcoal + Biotin Dry Shampoo, $24, Dermstore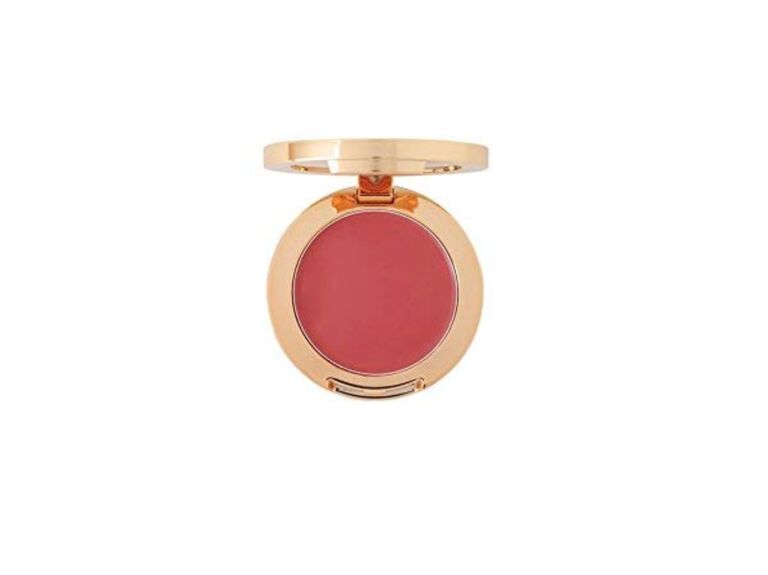 8. 3CE (3 Concept Eyes) Take A Layer Multi Pot
"I love to carry cream blush you can do anything with," explains Liendo. "My favorite one from Korean brand is called 3CE. You can use it for eyes, cheeks and lips. It's really a universal beauty product!"
3CE Take A Layer Multi Pot, $28, Amazon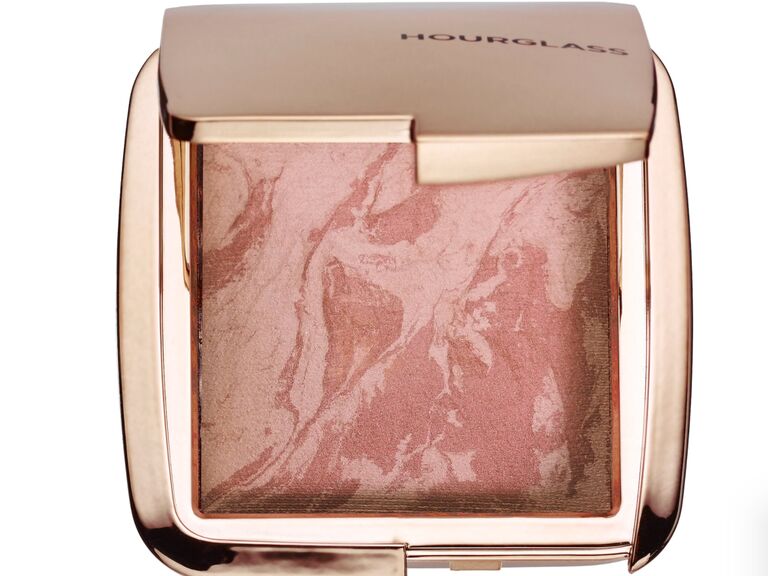 9. Hourglass Ambient Lighting Blush
Mikaelian is also a big fan of blush for brides of all complexions. "No matter who the client is, there are always ways to use blush! On the eyes or to revive the freshness of their makeup. My favorite is a soft plum blush shade fused a bit of highlighter called Mood Exposure."
Hourglass Ambient Lighting Blush, $40, Sephora.com