Victoria's Secret Angel Candice Swanepoel Is Engaged!
Spoiler alert: Candice Swanepoel's ring looks like utter perfection -- but what else would you expect from an Angel?
by Ivy Jacobson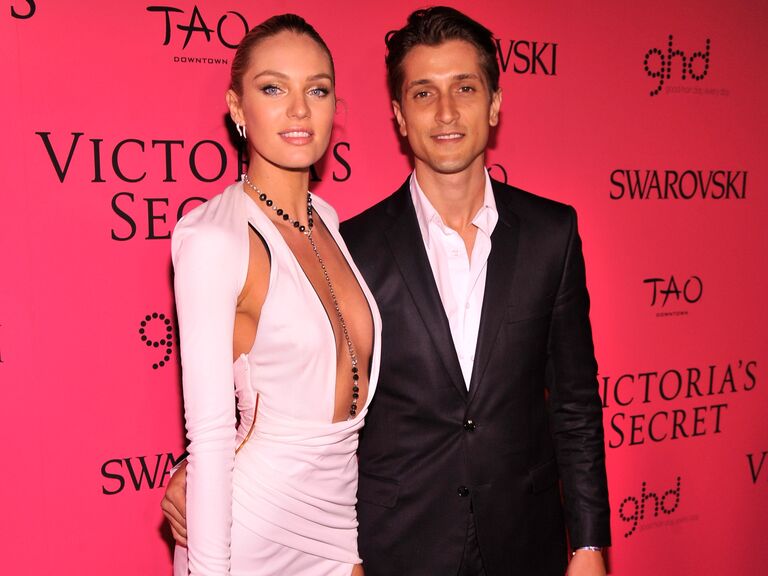 We didn't think we could get any more envious of South African supermodel Candice Swanepoel, but then she just had to go and post the dreamiest Instagram video of her stunning engagement ring. After People confirmed her engagement to longtime (as in dating-for-10-years longtime) boyfriend, Brazilian native and fellow model Hermann Nicoli, she uploaded a black-and-white video showing that neither of them will need lessons for their first dance.
Swanepoel and Nicoli expertly twirl each other around in the romantic clip while she flashes a first look at her gigantic diamond -- and if her sparkler looks this huge from a distance, we can't wait to see a close-up!
And as for her caption? "Meu eterno namorado" means "My boyfriend forever" in Portuguese, Nicoli's first language.
Judging from other Victoria's Secret models' weddings, we're betting that Swanepoel is going to have one gorgeous group of bridesmaids/fellow Angels (she was also in BFF Behati Prinsloo 's bridal party).
Congratulations to Candice and Hermann!