16th Year Anniversary Gifts for Him, Her and Them
From luxury candles to elegant silver servingware, check out the best traditional and modern 16th anniversary gift ideas for your one and only (or your favorite couple).
by Maggie Seaver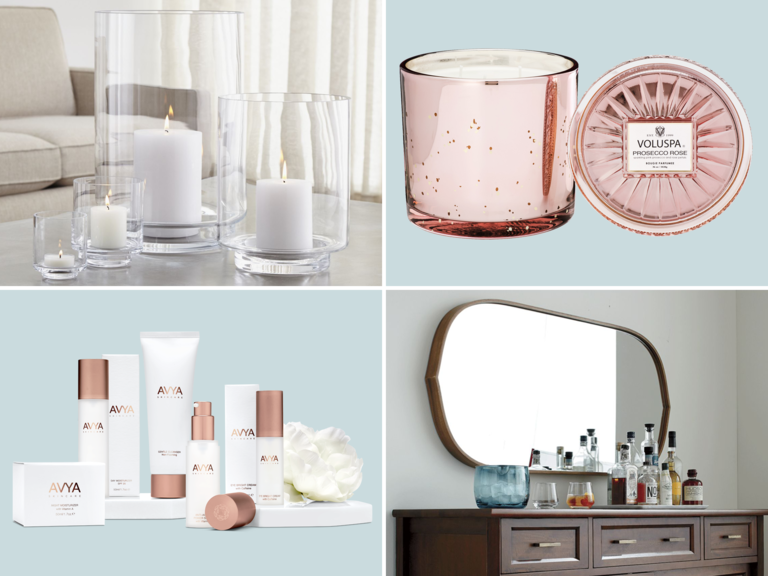 Congratulations on your 16th anniversary! After 16 years of coming up with the perfect anniversary gift, you might think your well of brilliant anniversary gift ideas has run dry. We're here to change your mind with 40 fresh 16th anniversary gift ideas ranging in style, theme and price so you can celebrate your wife, husband or the couple with an awesome present.
What Is the 16 Year Anniversary Gift?
The traditional 16th anniversary theme is wax (hello, luxe candles), and the modern gift is silver holloware. Don't let the word "holloware" scare you (it has nothing to do with holograms, we promise). It just refers to metal—in this case, silver—tableware or servingware that isn't flatware. Basically, serving bowls, trays, vintage coffee pots and tea sets are all fair game—but you can also take liberties and gift your spouse silver accessories or décor.  
In this article:
16 Year Anniversary Gift Ideas for Her
If you feel like you've already give your wife a million candles and silver trays, don't fret. Here are some non-themed anniversary gift ideas she'll absolutely love