Thoughtful 16-Year Anniversary Gifts for Him, Her and Them
From luxury candles to elegant silver servingware, check out the best traditional and modern 16th anniversary gift ideas for your one and only (or your favorite couple).
by The Knot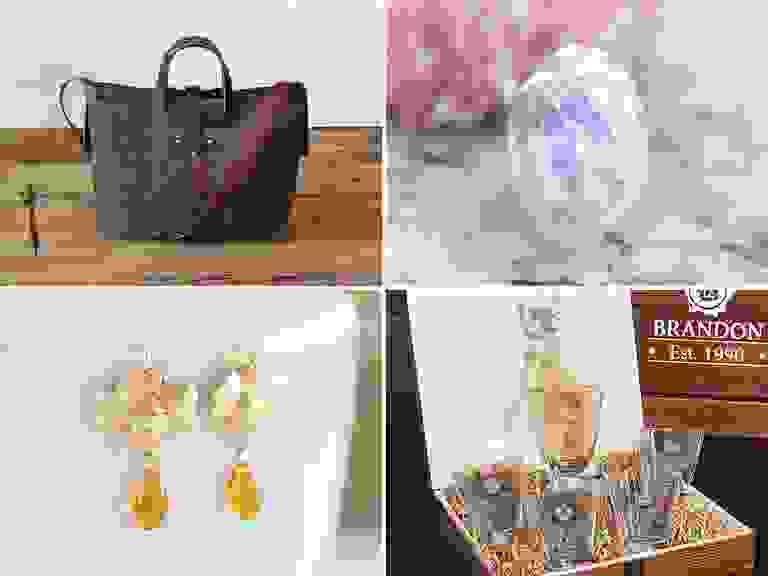 Congratulations to you, or your favorite pair, on the 16th wedding anniversary! After 16 years of coming up with the perfect present, you might think your well of brilliant anniversary gift ideas has run dry. We're here to change your mind. Check out these 40 fresh 16-year anniversary gifts—ranging in style, theme and price—and celebrate your husband, wife or the couple with an awesome token of your love.
What is the 16-year anniversary gift?
The traditional 16th anniversary theme is wax (hello, luxe candles), and the modern gift is silver holloware. Don't let the word "holloware" scare you. It just refers to metal—in this case, silver—tableware or servingware that isn't flatware. Basically, bowls, trays and even teapots are all fair game—but you can also take some liberties and give silver accessories or silver-hued decor instead.  
Wedding anniversaries are also associated with gemstones, colors and flowers, giving you even more traditional options to choose from. To celebrate the 16th anniversary, consider something made from peridot, emerald green-hued or inspired by statice (aka sea lavender) blooms.
All that said, you definitely aren't required to keep with tradition for the 16th anniversary. In fact, we've included a whole bunch of alternative ideas in our roundup right ahead. Really, it's all about choosing something special you know your S.O. (or the dynamic duo you're shopping for) will love. 
In this article:
16-Year Anniversary Gift Ideas for Her
If you feel like you've already given your wife a million candles or silver trays don't speak to her, don't fret. Here are some more personalized 16th anniversary gift ideas she'll absolutely adore.