31 Thoughtful 16-Year Anniversary Gifts for Your Spouse or Favorite Couple
From luxury candles to elegant silver servingware, we've found something for everyone.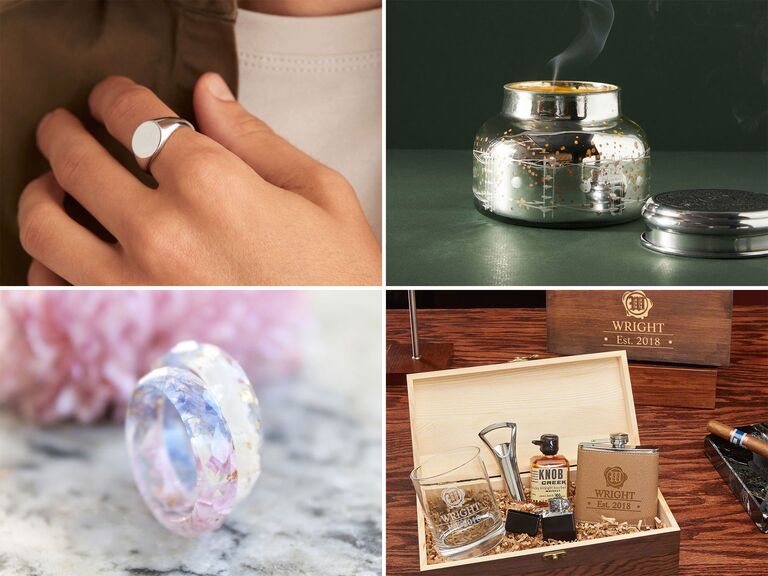 We have included third party products to help you navigate and enjoy life's biggest moments. Purchases made through links on this page may earn us a commission.
Congratulations to you, or your favorite couple, on the 16th wedding anniversary! After so many years of coming up with the perfect present, you might think your well of brilliant 16-year anniversary gift ideas has run dry. But we're here to change your mind. Check out these 30 fresh 16th anniversary gifts—all of which range in style, theme and price. Whether you want to stick to the traditional 16-year anniversary gift (wax), go for something more modern (like silver holloware) or try something alternative, we've got you covered. Celebrate your husband, wife, partner or the couple with a thoughtful token of your love. Psst: Don't forget to get an anniversary card too.
In this article:
What is the 16-year anniversary gift?
Traditional: Wax
The traditional 16th anniversary theme is wax. It seems impossible to shop for initially, but with some creativity, your options are endless. We love the idea of gifting your partner or the couple a luxe candle (or candle-making kit). It's a thoughtful, useful gift that will last them well beyond this happy occasion. Plus, scent is strongly tied to memory, so the scent you choose will remind them of this relationship milestone for years to come.
Modern: Silver Holloware
The modern gift is silver holloware. Don't let the word "holloware" scare you. It just refers to metal—in this case, silver—tableware or servingware that isn't flatware. Basically, bowls, trays and even teapots are all fair game—but you can also take some liberties and give silver accessories or silver-hued decor instead.
Other Symbols
Wedding anniversaries are also associated with gemstones, colors and flowers, giving you even more traditional options to choose from. To celebrate the 16th anniversary, consider something made from peridot, emerald green-hued or inspired by statice (aka sea lavender) blooms.
All that said, you definitely aren't required to keep with tradition for the 16th anniversary. In fact, we've included a whole bunch of alternative ideas in our roundup right ahead. Really, it's all about choosing something special you know your S.O. (or the dynamic duo you're shopping for) will love.
Wax Anniversary Gifts
What's the ultimate wax anniversary gift? Tickets to a famous wax museum, of course. We've got those, plus more of the best traditional 16th anniversary gift ideas for them, below.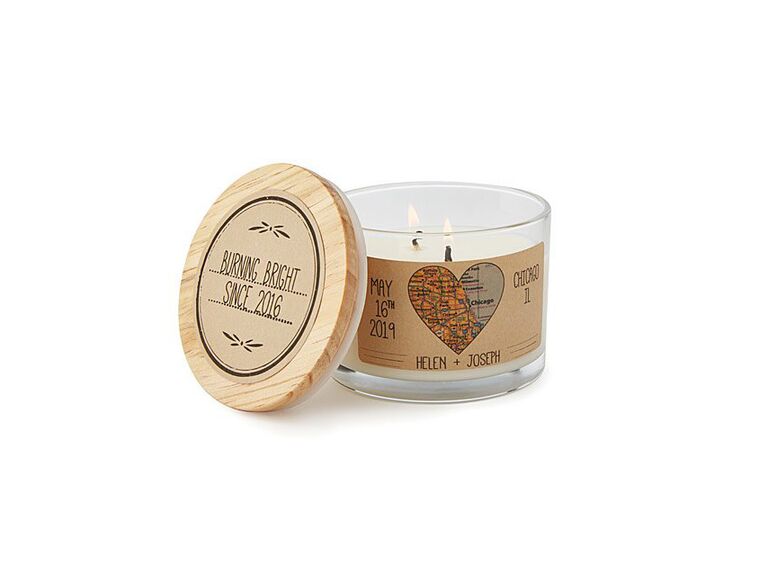 This cute, custom candle smells like champagne (how celebratory) and features a map of a special place (like their wedding location or first date) plus their names and anniversary date. When the candle runs out of wax, the couple can clean it out and keep the thoughtful gift as a memento.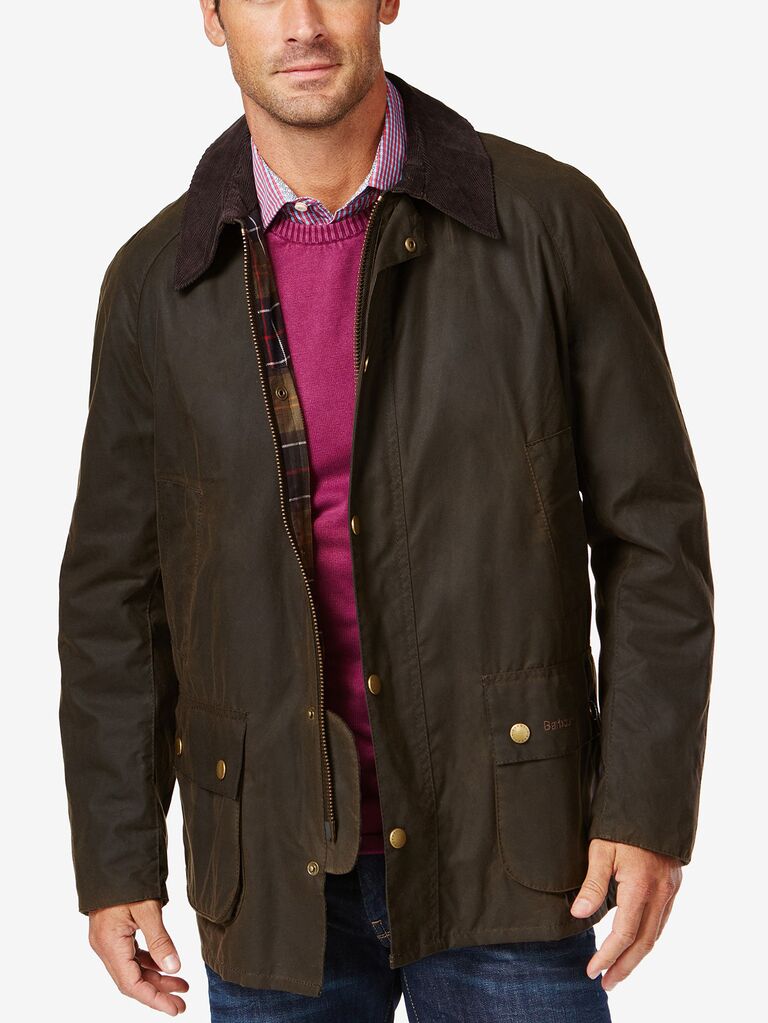 Your partner may already have a heavy winter coat for the coldest days of the year, but this medium-weight jacket is just right for those off-season days they never have the right outerwear for. Plus, the brown color is on-trend while still feeling classic. They can wear this out to run errands or to a fancy date (16-year anniversary dinner, anyone?).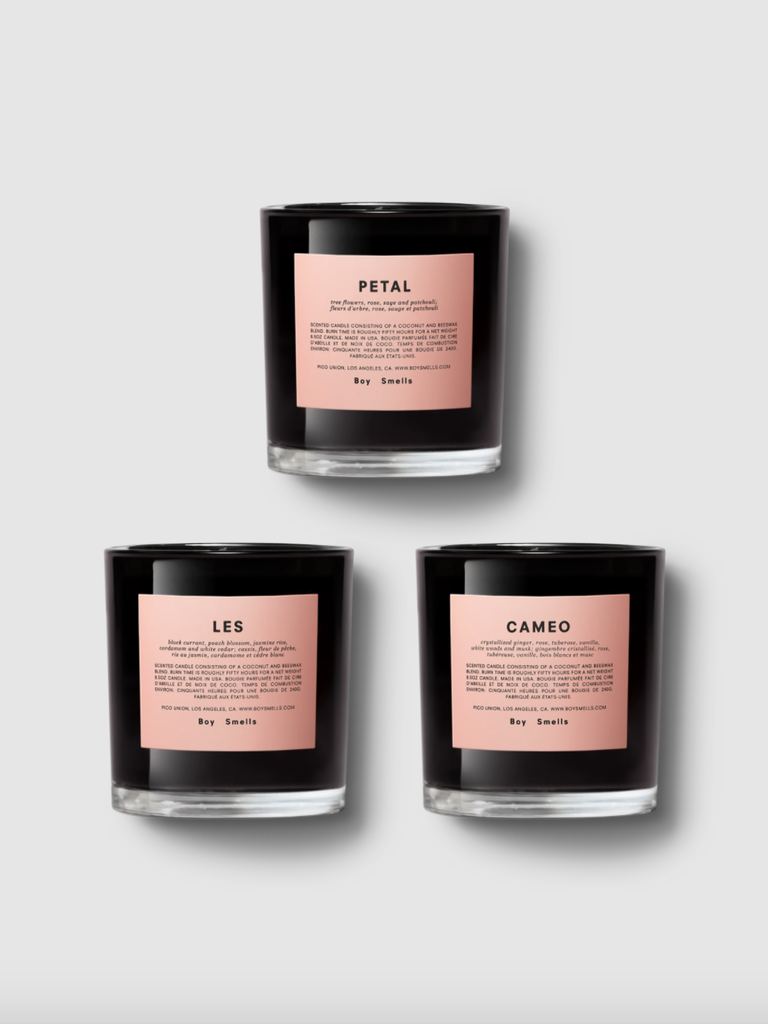 Rather than getting them actual flowers, lean into the traditional theme with this floral candle trio. They'll last longer than fresh flowers but smell just as nice. This bundle includes three beeswax candles in best-selling scents (Cameo, Petal and LES) from one of the internet's favorite brands, Boy Smells.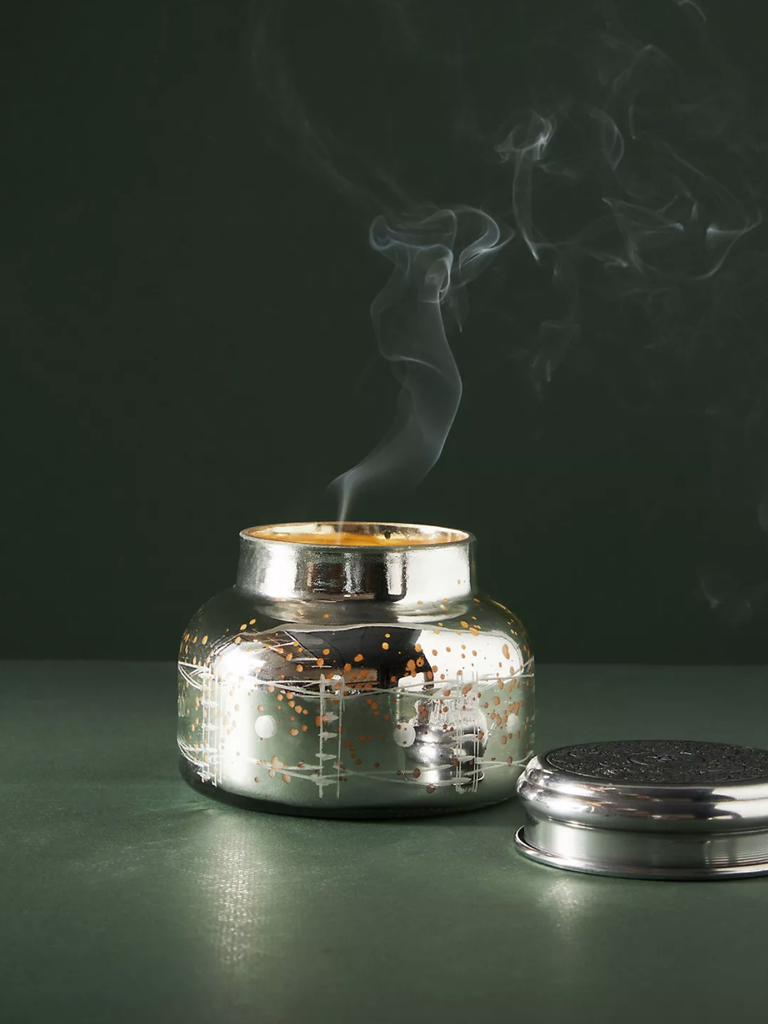 Want to get creative? Mix the traditional and modern 16-year anniversary gifts together and get your partner (or the couple) this pretty silver candle. It comes in the iconic Volcano scent, which features tropical fruits, sugared oranges, lemons, limes and mountain greens. It'll instantly fill the room with a fresh, warm scent—perfect when hosting parties or snuggling on the couch.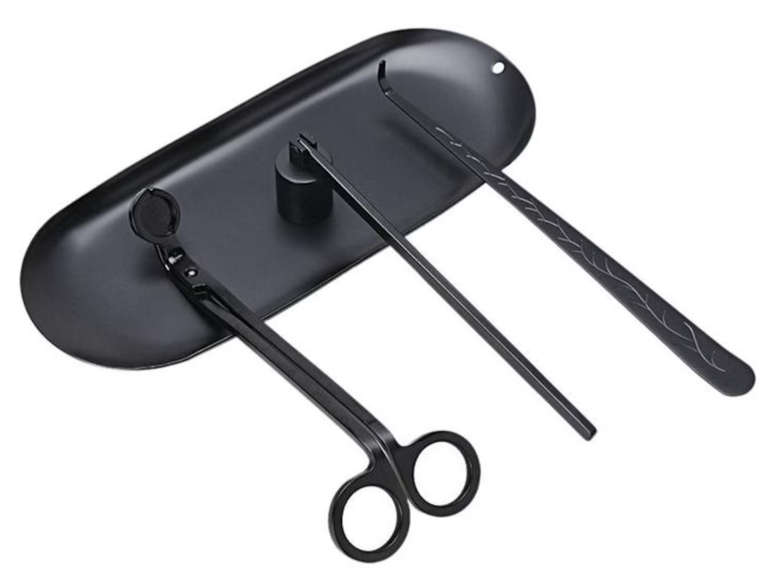 If your partner already has a million candles, get them something to upgrade their experience. This set comes with three different tools: a wick trimmer, a snuffer and a wick dipper. Using these will help you and your partner maintain a clean and even burn on your favorite candles. Plus, it's all housed on a chic matte black tray.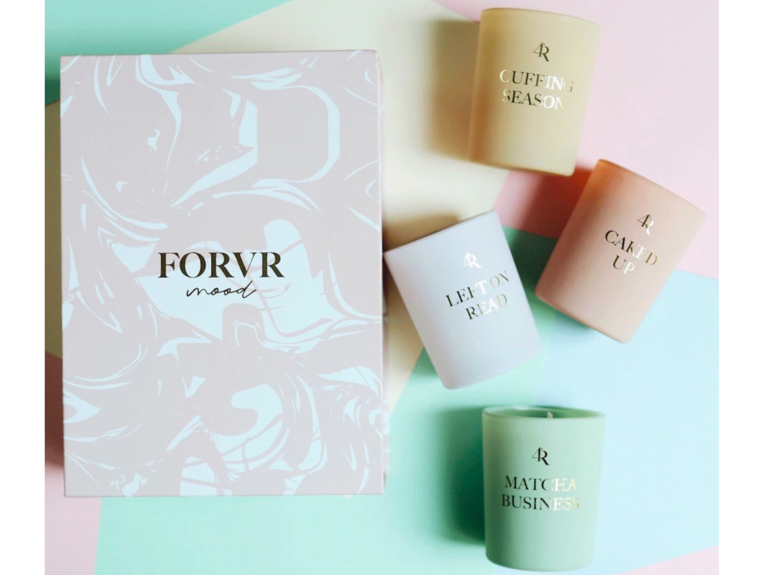 Expand your partner's candle collection with this sweet set. It's by FORVR Mood, a luxury self-care company founded by Jackie Aina. It contains four of the brand's best-selling scents, which vary from floral to spicy to woody. Plus, they come wrapped up in a pretty decorative box.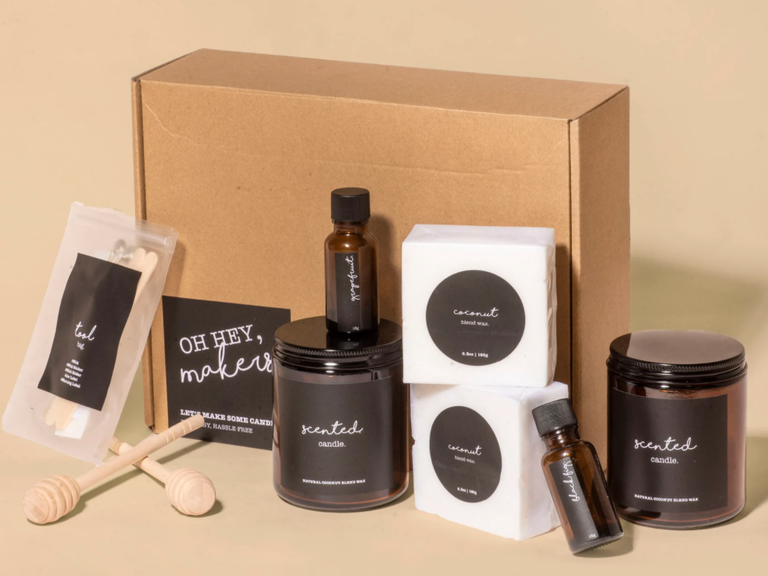 Enjoy an experience together with this candle-making kit. It has everything you need to create two coconut wax candles—from the actual wax blend to jars to candle labels. Simply choose which fragrances you'd like and follow the instructions. Psst: Everything comes pre-weighed, so the craft is stress-free.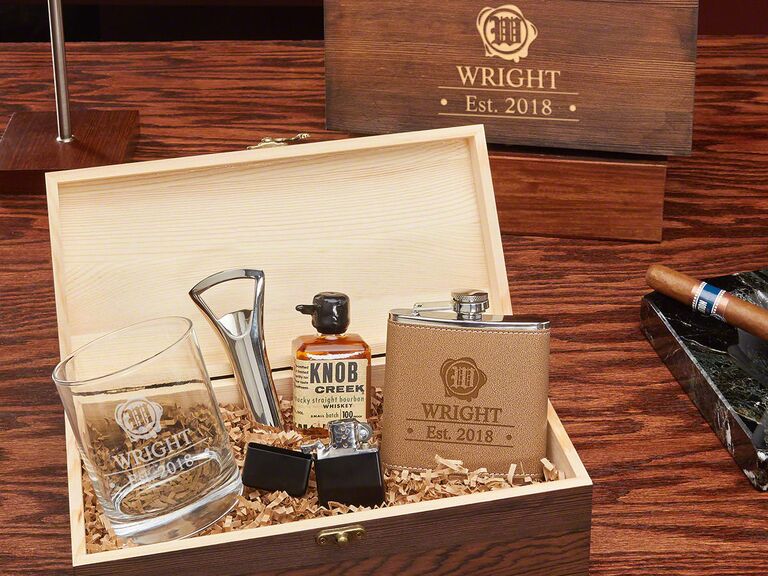 We love this creative spin on the traditional 16-year anniversary theme. The front of this gift box (and some of its contents) are engraved with a wax stamp design. Perfect for anyone who loves to drink whiskey, this set comes with a sleek glass, a flask, a bottle opener and a lighter. Pair it with their favorite spirit for an extra-special touch.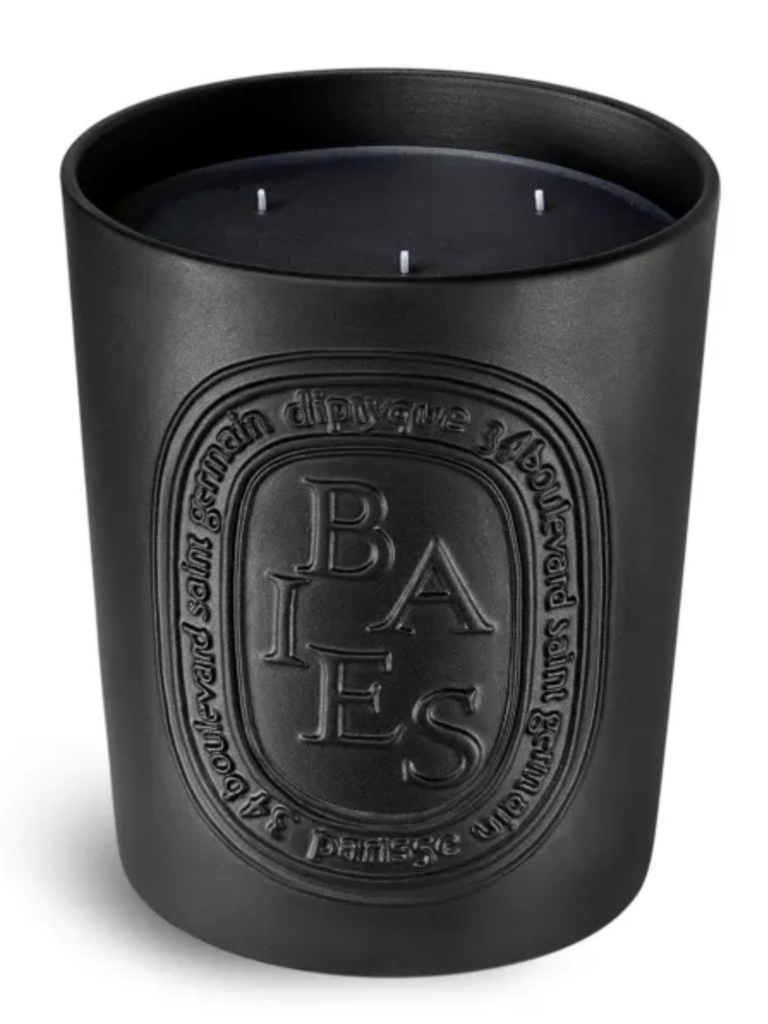 Give them a 16th anniversary gift they won't forget. This oversized candle can be used indoors or outdoors and will last for 120 hours. Our pick? Diptyque's signature scent, Baies, which is a floral and fresh scent. Added bonus: The pretty black container will match any decor (inside or outside) and won't show any wear.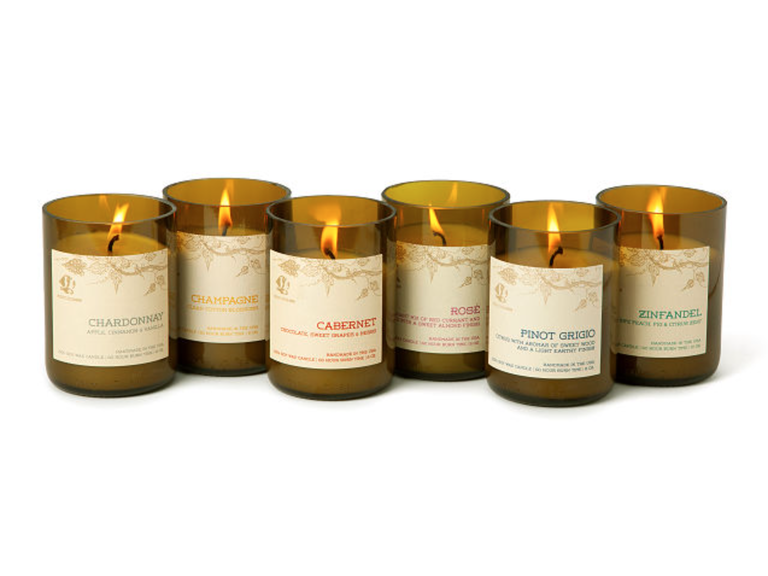 What could be better than pairing wine and candlelight? Whether your partner loves wine or appreciates an eco-friendly gift, they'll love this present. Discarded wine bottles are cleaned, cut down by hand and then filled with long-lasting soy candles. Each scent is a nod to the different wine varieties: cabernet, champagne, chardonnay, rosé and pinot grigio. Light it as a toast to your 16 years together.
Silver Holloware Anniversary Gifts
The modern 16th anniversary gift might not sound familiar, but you'll love all the possibilities. Silver holloware refers specifically to silver tableware, but we think silver jewelry and accessories still make the cut.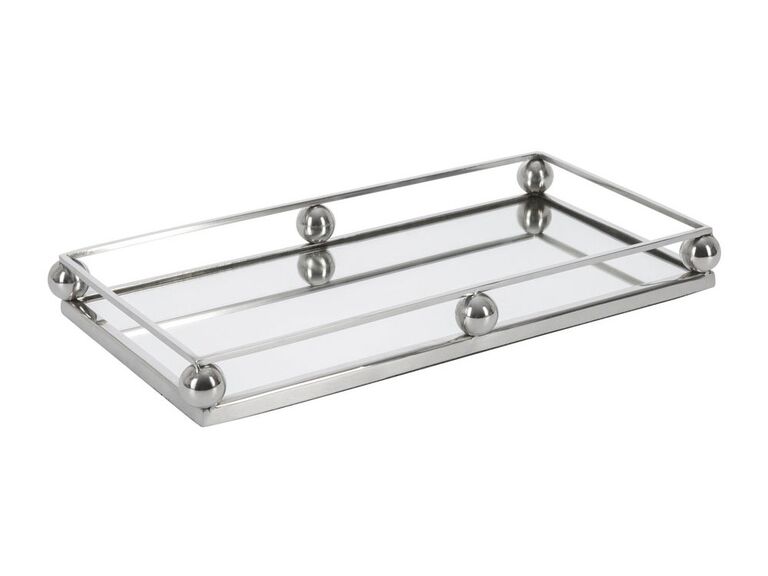 Couples who entertain should never be short on serving trays. Here's a chic silver-colored piece with a shining mirrored finish that'll seriously impress them and guests.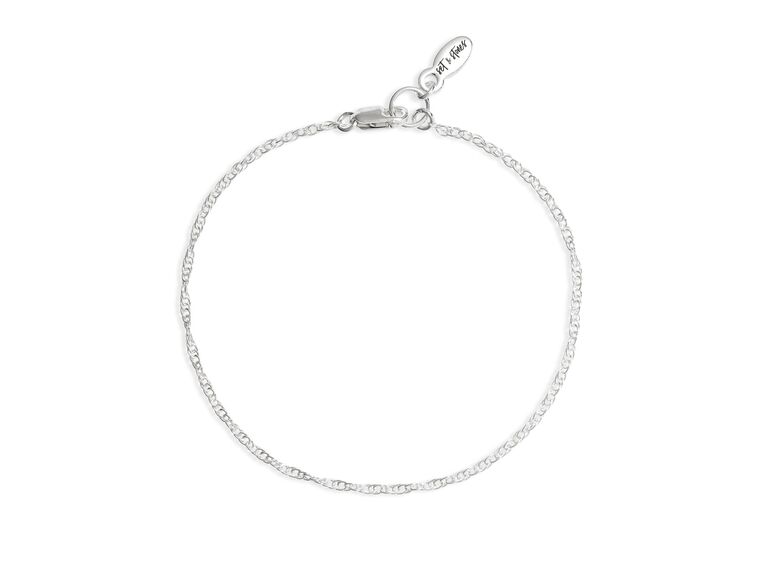 Give the most delicate bracelet to your favorite person. This one is simple yet classic, perfect for layering with other bracelets.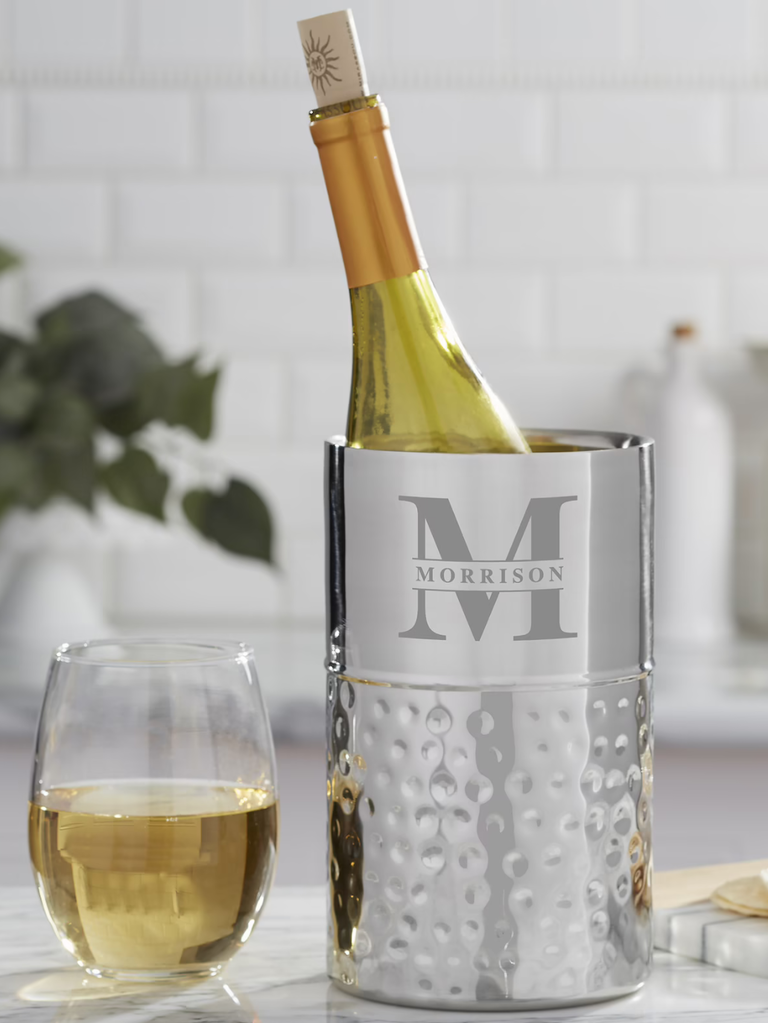 If there's ever a time to pop some champagne, it's your 16-year anniversary. Help them keep their drink cold with this on-theme wine chiller. Our favorite part? You can get it monogrammed with their initials for a thoughtful, sweet touch.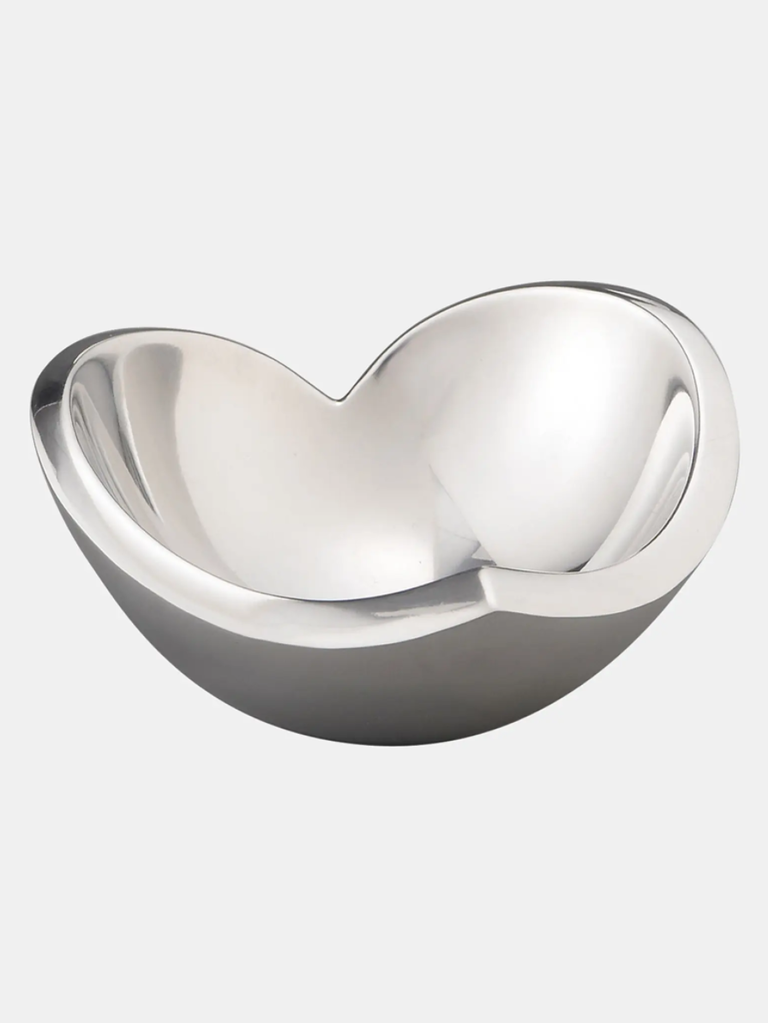 Celebrate 16 years of love with this gorgeous serving bowl. The subtle heart shape is a lovely tribute to this special anniversary. It's also incredibly versatile: It can go from the oven to the stovetop to the freezer. It's perfectly on-theme for this celebration, but they can also use it for years to come.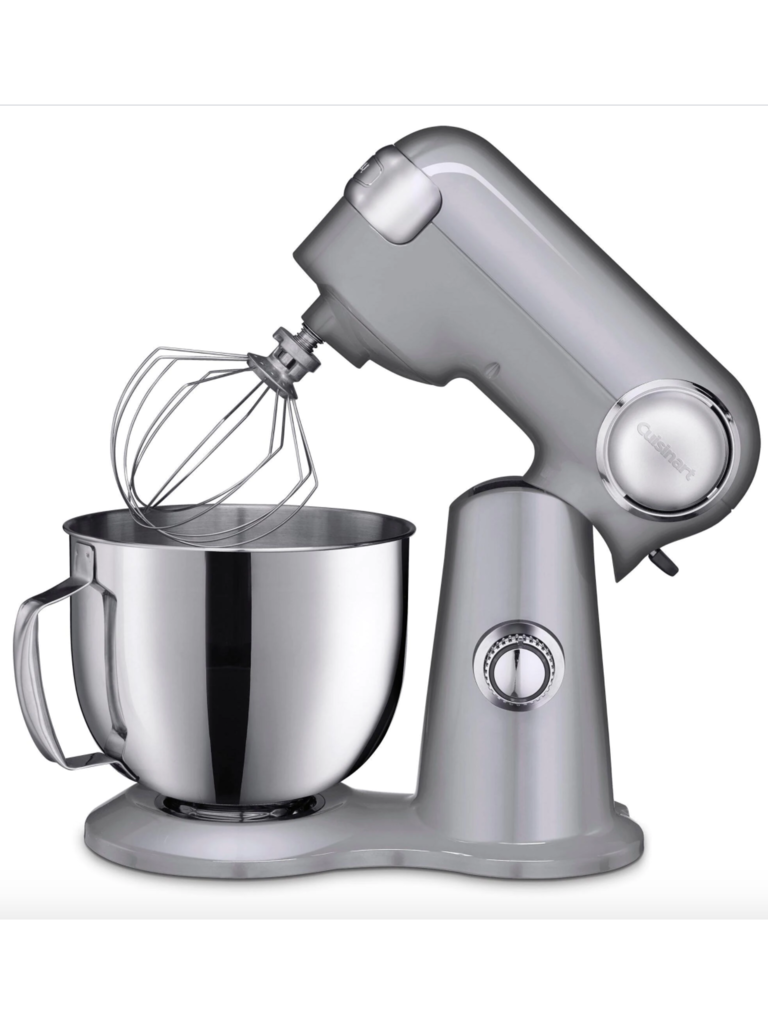 If your partner loves to cook, give their kitchen setup a serious upgrade. This stand mixer does it all: from quickly mixing up cookie dough to shredding chicken for taco night. Plus, the brushed chrome color is a lovely nod to this important relationship milestone. Every time they use it, they'll think about your 16th anniversary.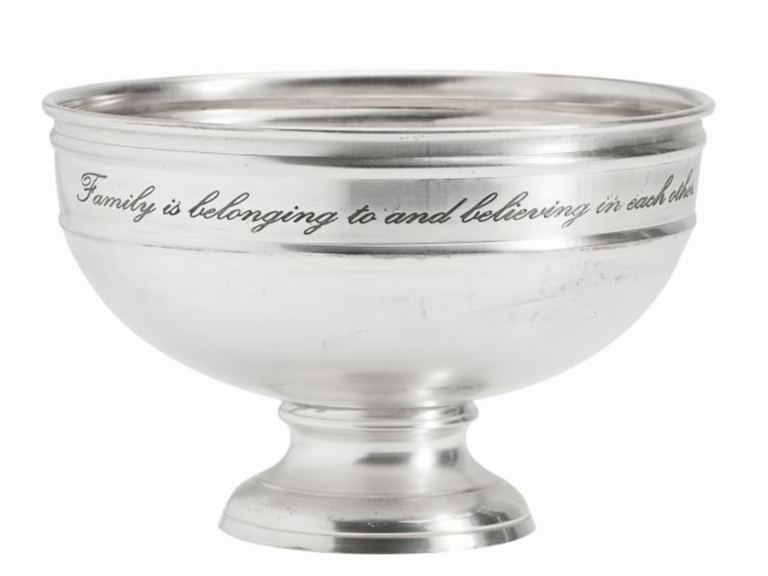 We're absolutely in love with this sweet 16th anniversary gift. It's equal parts pretty and practical: It can hold snacks for any parties they host and has an on-theme silver finish. Plus, it has a lovely inscription about family on the sides.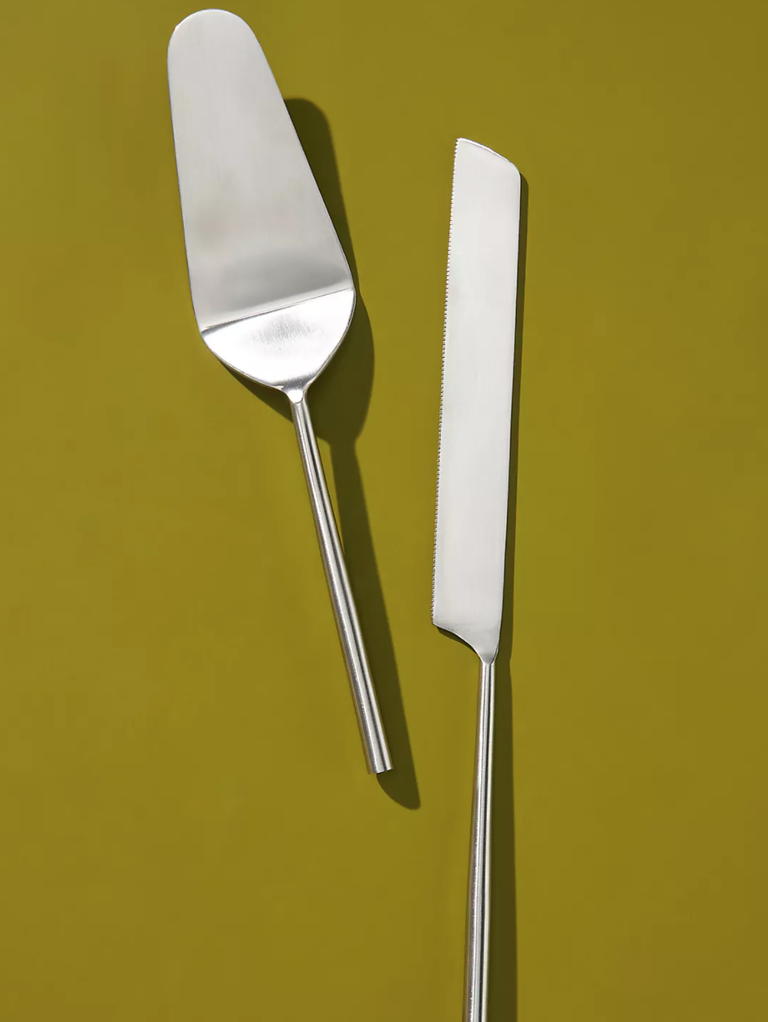 Here's a creative 16-year anniversary gift. Pick up this on-theme cake serving set and order their favorite cake to celebrate the occasion.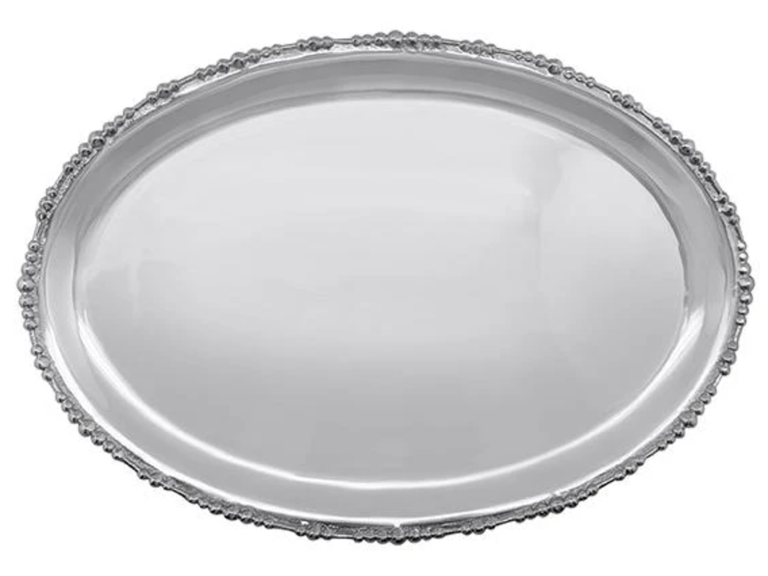 If your partner or the couple likes to host, they'll appreciate this thoughtful 16-year anniversary gift. It comes with a modern pearl drop border that adds a touch of character to a classic silver serving platter. Add a special touch by getting it engraved with their names, initials or wedding date.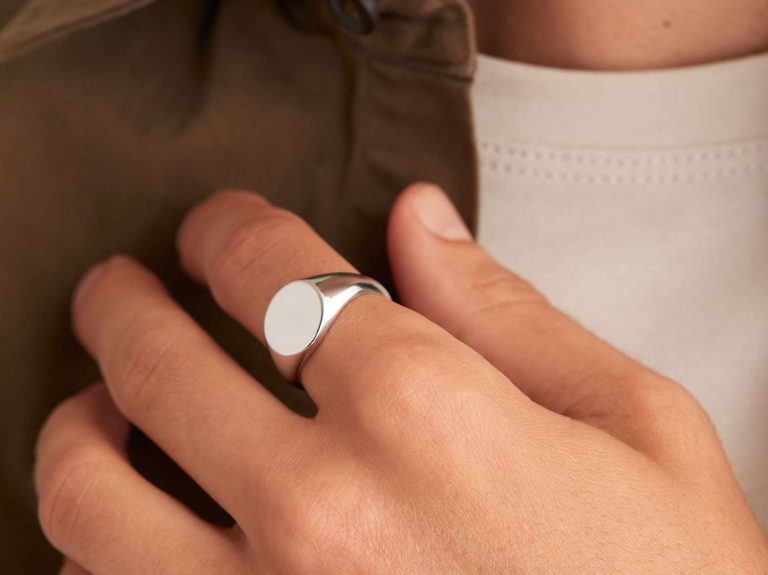 Picking jewelry for your partner after 16 years can be tricky. That's why we love the idea of gifting them this simple, versatile piece. It will pair beautifully with items they already own. Plus, you can add a personal touch by getting it engraved.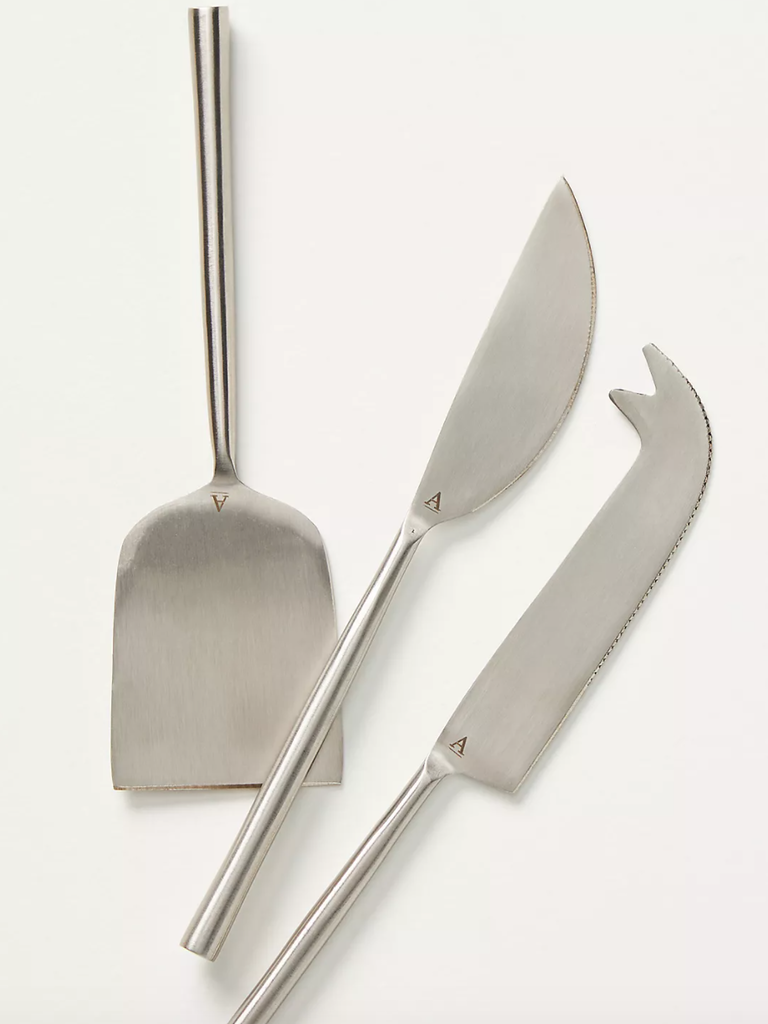 Give their charcuterie parties an upgrade with this sleek silver set. The silver color commemorates the important relationship milestone, and will remind them of this special day every time they use it.
Alternative 16-Year Anniversary Gifts
If neither the traditional- nor the modern-themed gifts feel right for your loved ones, try something else for the special occasion. We rounded up 11 unique gifts to celebrate your 16th anniversary.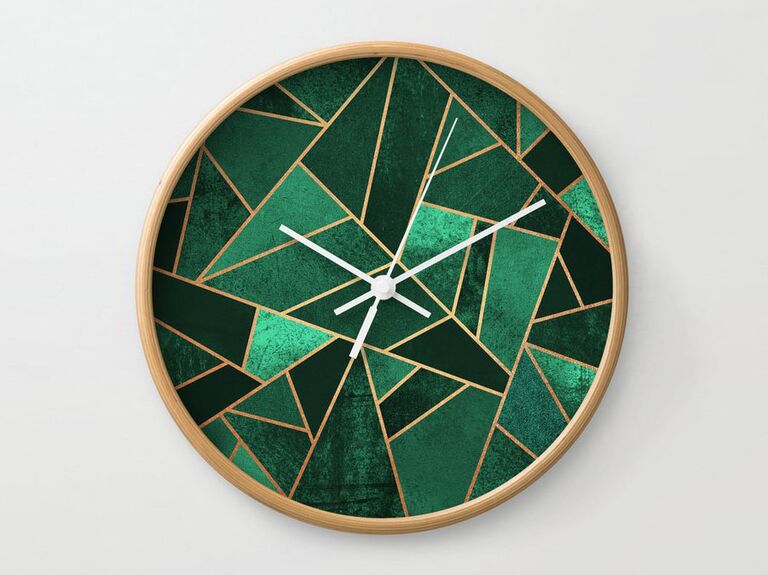 This stunning emerald green clock will upgrade their office—and earn them tons of compliments. It's the perfect way to tell them you still love them, even after all this time. Plus, it's a handy way to incorporate the emerald tones of the 16-year anniversary's traditional color.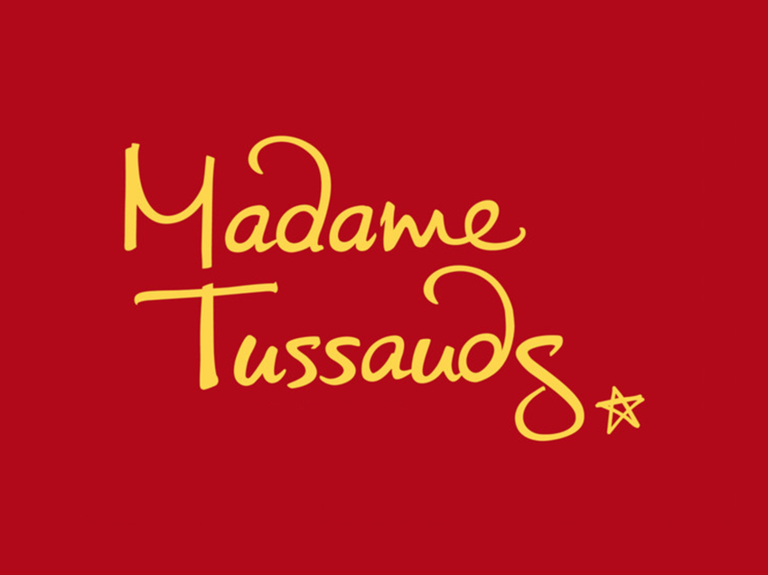 Take the wax anniversary theme all the way with a pair of tickets to Madame Tussauds wax museum. Together, you can marvel at the lifelike statues throughout the exhibit. Plus, you can take a selfie with your favorite celeb in the most glamorous settings: on a television talkshow, the red carpet or the Oval Office. How fun is that?
How about honoring a lesser-known anniversary theme, like the 16th wedding anniversary flower? This gorgeous resin ring was made with dried sea lavender petals and gold flakes. It's truly one of a kind. (FYI: The seller makes lots of other statice jewelry, including earrings and necklaces, too.)
If your partner loves to cook, give them the ultimate 16-year anniversary gift. Hedley & Bennett aprons are trusted by the top chefs in the world and are crafted with comfort in mind. Pick one up in deep green as a nod to the 16th anniversary traditional color (emerald).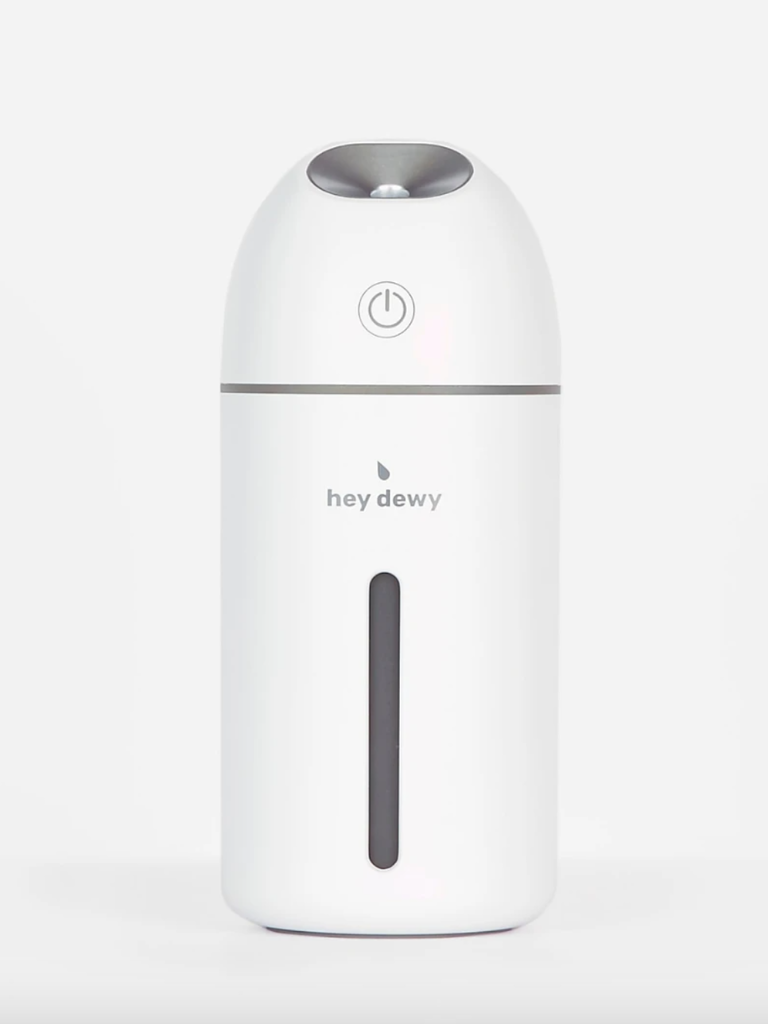 One small gift that'll make a big impact? This portable humidifier. We love this cordless one because you can bring it anywhere—to your desk, to the kitchen, to the bedroom or to your car and reap the benefits anytime. The extra hydration will revitalize your partner's complexion and serve as a soothing self-care moment.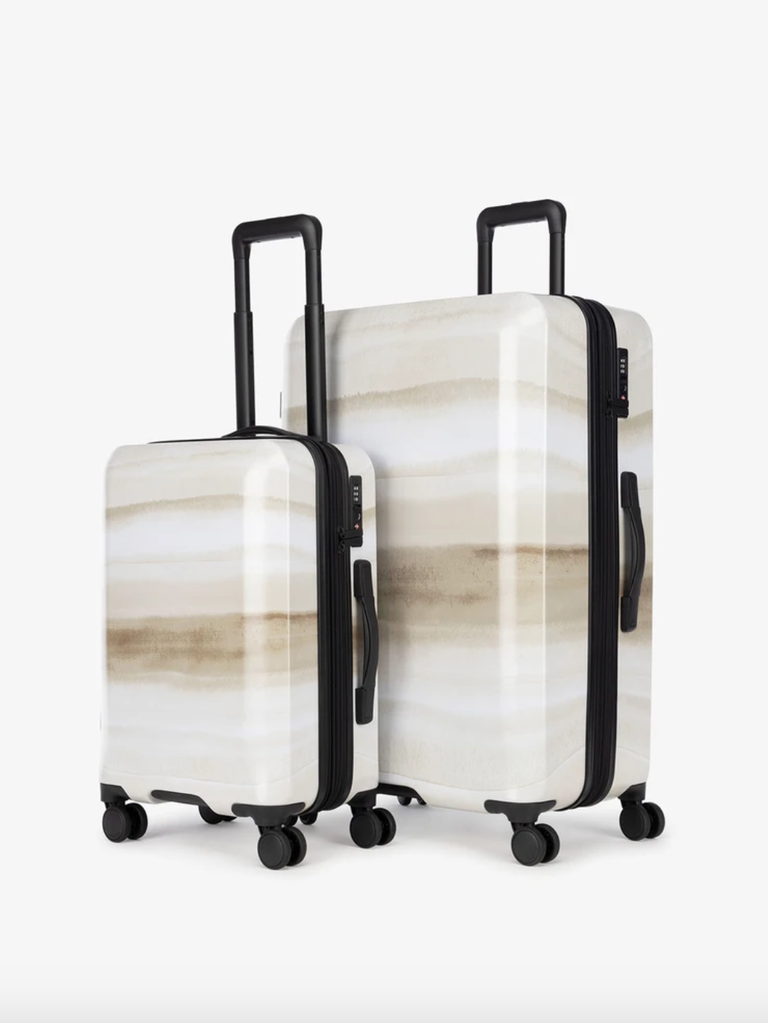 While they likely have suitcases after 16 years together, they might be in need of an upgrade. Give them something that's equal parts pretty and practical: like this chic set. They're lightweight yet still durable and come with interior pockets and compartments for ultimate organization. Plus, the beachy print will serve as inspiration for their next trip.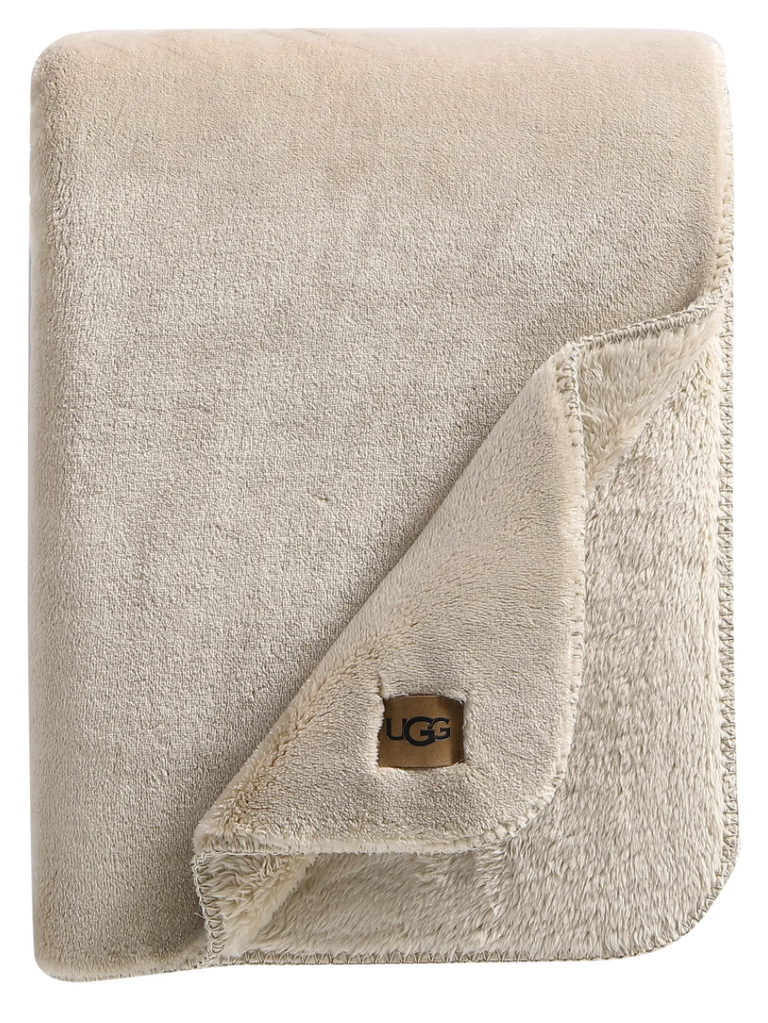 Stuck on what to get them for the 16th anniversary? Gift them something they normally wouldn't splurge on themselves, like this ultra-cozy blanket. The fabric is unbelievably plush and will keep them warm even on the coldest nights. Every time they use it, they'll think of this memorable relationship milestone.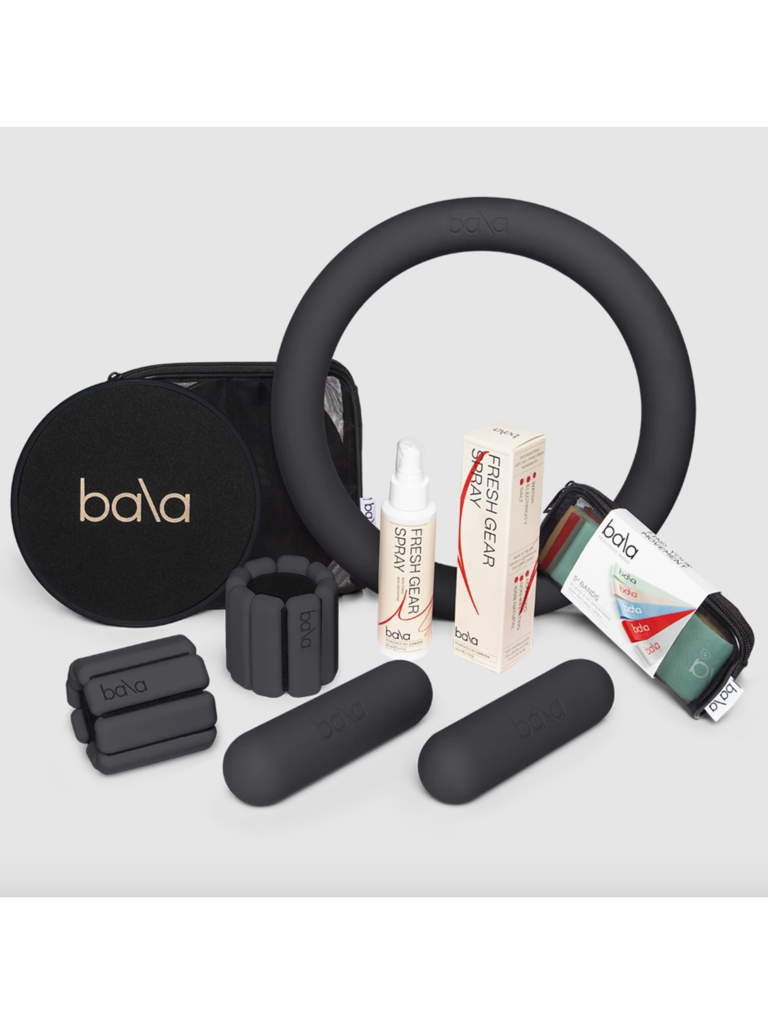 If they love to workout, give their home gym an upgrade. This Instagram-famous brand offers a a full set of goodies, including their innovative weight ring, dumbbell bars, sliders, resistance bands—and of course their cult-favorite wrist weights. Plus, it comes with a sanitizing spray to help gear fresh in between uses.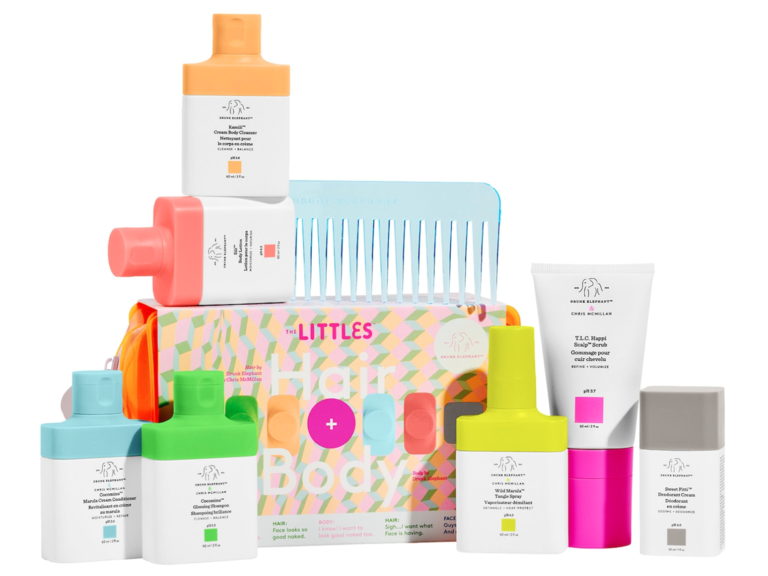 Let's face it: It's hard to shop for skincare products for other people. Often, they already have the things they like. But this set comes with luxe hair care and body care products that will feel like a special addition to their everyday routine. Plus, it comes in adorable packaging.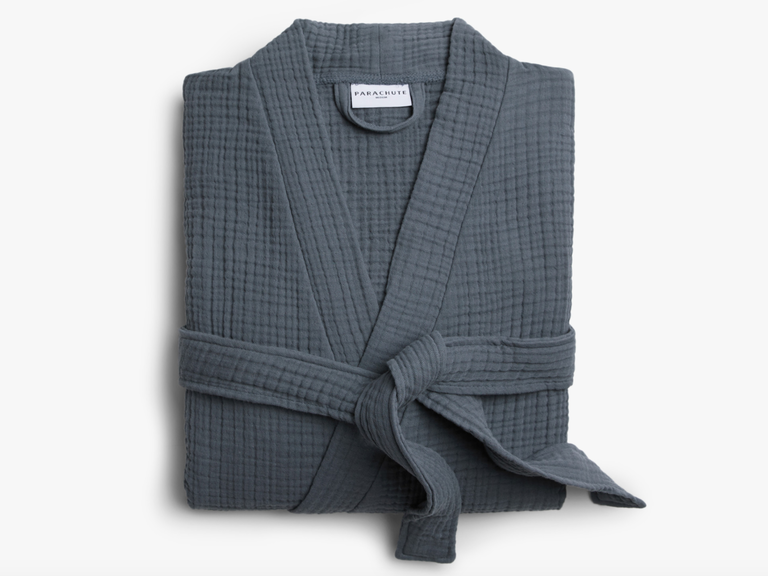 They likely already have a robe, so give them an upgrade. This plush one from Parachute is made of Turkish cotton for a soft, lightweight feel. Plus, it has two hidden side pockets so you can stow away all your necessities. It comes in a variety of chic colors, like cream, mulberry and amber.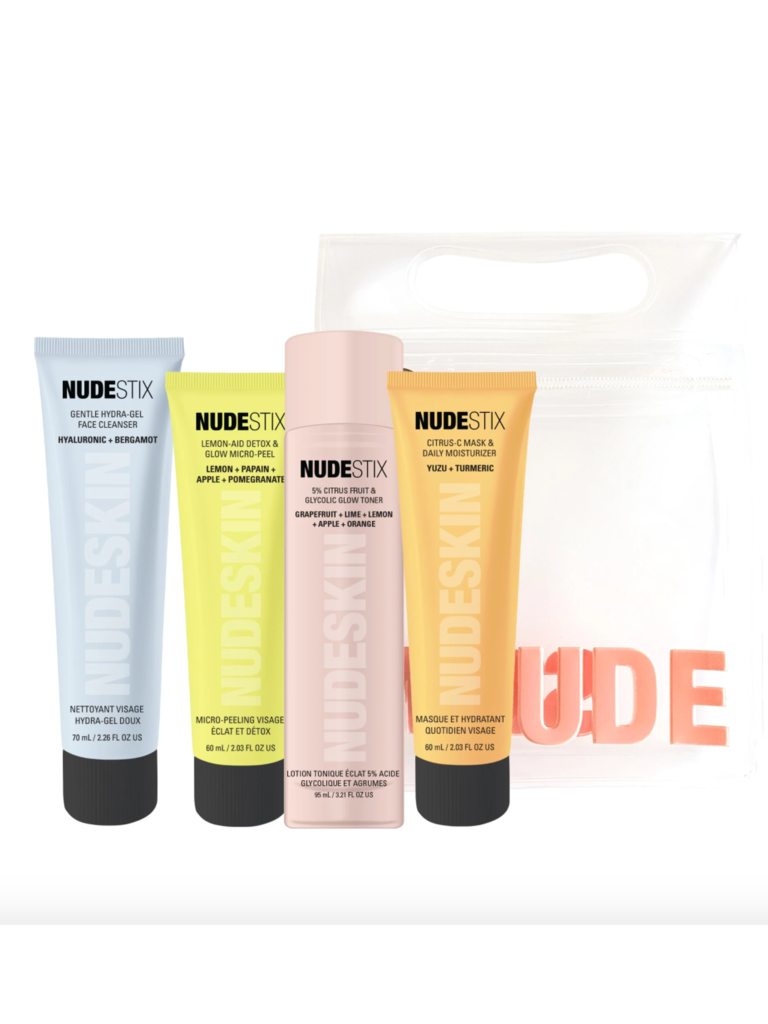 Transform your home bathroom into a high-end spa by gifting your parter this skincare set. It's formulated for sensitive skin, so it'll work for anyone. It comes with a soothing gel cleanser, a gentle exfoliant, a glow-inducing toner and a vitamin C-enriched moisturizer. Not only will the set give your partner a serious glow, it'll also encourage them to take time to practice self-care.