The One Thing Bravo Teaches Us About Prenups
Marriage should be fun. Prenups? Not fun—or so you think.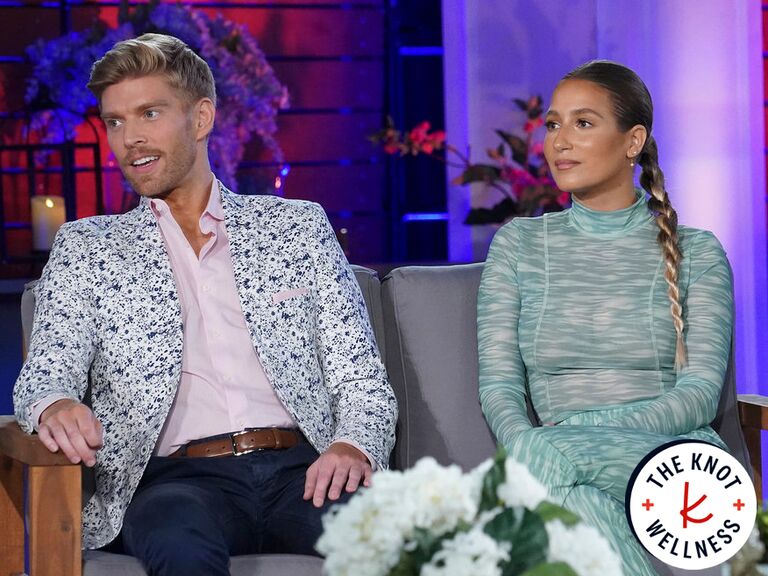 Bravo/NBC Universal
We have included third party products to help you navigate and enjoy life's biggest moments. Purchases made through links on this page may earn us a commission.
The subject of prenuptial agreements is always a hot topic, particularly in pop culture. Although experts agree that prenups are something all couples should consider, celebrities, movies and TV shows have all helped amplify a negative stigma around this legal agreement.
Consider some of the most recent Bravo storylines for proof: During Season 12 of The Real Housewives of New Jersey, Teresa Giudice revealed on Watch What Happens Live that she won't make fiancé Louie Ruelas sign a prenup; On the latest season of Summer House, Kyle Cooke and Amanda Batula engaged in several heated arguments about his desire for a prenup; On a cast trip during Season 4 of The Real Housewives of Dallas, the 'wives got into a passionate discussion about whether or not they all have prenups; Days before her wedding to Todd Tucker, Real Housewives of Atlanta star Kandi Burruss requested a prenup, much to the dismay of her fiancé and her family.
The bottom line? Celebrity prenup talks are common on reality television, but they're often skewed to appear cynical or unromantic. But, believe it or not, there's one major lesson we all can learn about prenups from reality TV.
Prenups Get a Bad Rap on Reality TV—But They Shouldn't
In most of the instances above, prenuptial agreements are discussed in a negative light. Take Summer House as an example. Some of Kyle and Amanda's most heated exchanges occurred during their prenup talks ("I'm so f—king done," Kyle said in a tense moment). Despite having a shared business, Amanda pushed back on Kyle's prenup request because she thought it meant they were preparing for a divorce. In a confessional interview, Kyle opened up about the strain prenup conversations put on their relationship. "This prenup is a topic that has been looming over my head for, like, years, and we're a month and a half out," he said. "I'm nervous. I don't want [Amanda] to have another reason to question anything." (Later in the season, he went so far as to say that "everything is on the line.")
As it turns out, Amanda's negative feelings toward prenups are common among quite a few to-be-weds. "Many couples see prenups are an indicator of divorce, or that the party proposing the prenup is planning for a future divorce," says family and matrimonial law attorney Julia Rodgers, CEO of HelloPrenup. "Nobody wants to go into a marriage thinking about divorce."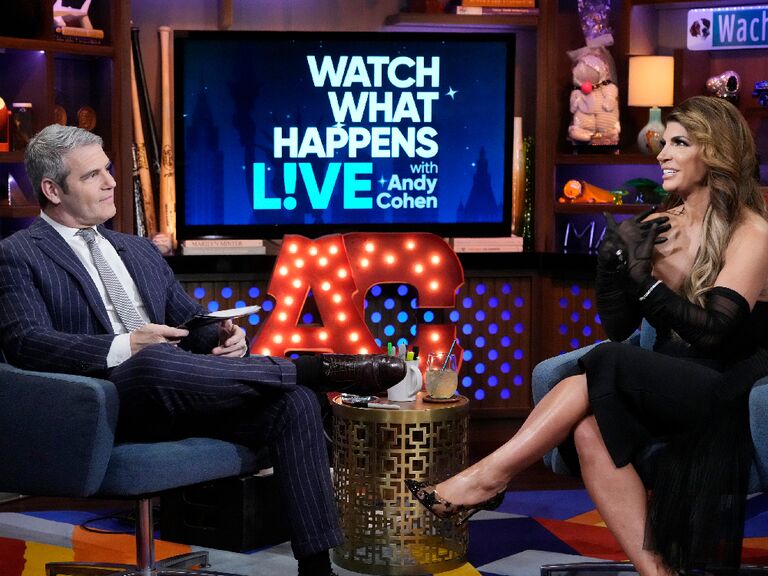 She notes that another frequent misconception about prenups is that they aren't romantic—and this sentiment was clearly echoed by Teresa Giudice when speaking about her prenup agreement to former husband Joe on a 2020 episode of RHONJ. "A week before we were getting married, Joe asked me to sign a prenup, and I just felt like when you love someone you don't do that," she revealed. "I wasn't gonna go through with it, but being Italian, you know, I have old school parents, that's an embarrassing thing to call off a wedding."
The unfortunate truth, Rodgers notes, is that conversations about money aren't as fun or as exciting as other wedding planning details, so there's a tendency to avoid them. "The concept of a prenuptial agreement defies society-imposed notions of what romance should look like," she explains. "Many couples view financial discussions and prenups as 'unromantic.'"
But, if there's one thing every couple can learn about prenups from reality television, it's that they aren't a bad thing, and they don't indicate divorce. In fact, getting a prenup is a healthy move for your financial wellness—and the future of your relationship. "A prenup is strategic planning for a successful marriage," Rodgers adds. "By discussing in detail financial arrangements together, prior to marriage, couples are setting themselves up for future success."
How Pop Culture Skews The True Meaning of a Prenup
It's important to remember that drama sells—there's a reason you keep coming back to see what's going to happen next on Summer House or your favorite Real Housewives franchise. Escapism TV is easy to get lost in, and for good reason. Television is a business, and reality producers are exceptionally skilled at curating storylines and scenes that catch viewers and keep them engaged. So while you might be led to think that prenups really are negative, it couldn't be farther from the truth.
In fact, Rodgers argues that a prenup is an absolute must for anyone getting married today. "All couples should get a prenup in 2022," she says. "They are marrying later in life, have careers, significant earning potential, may have student debt, may own businesses, and want a marriage with financial transparency."
While couples generally don't approach marriage thinking about divorce, getting a prenup is crucial for protecting your rights and your property no matter what. "Here's the reality: If you don't 'say' before marriage what will happen to your assets, debt, property or inheritance via a prenup, then you are allowing default state laws and guidelines to decide for you," she explains. "Those laws may not take into consideration arrangements that would have been preferable to you and your fiance."
Of course, these details aren't easily conveyed across most pop culture mediums, especially on reality television. But next time you see negative discourses about prenups on Bravo, E!, or any of your favorite networks, remember that they aren't a bad thing—even if that's how they seem to be portrayed. At the very least, take it from Andy Cohen: "I think everyone should get a prenup," he said at a recent NBC Universal promotional event earlier this year. "I want all Bravolebrities to get prenups."
Real Celebrity Prenup Agreements
Curious to know more about celebrity prenups? While some stars choose to keep their legal proceedings out of the public eye, others have opened up about their decisions to get prenups. Below, read up on six real celebrity prenup agreements. From Beyoncé and Jay-Z to Khloé and Lamar, find out why these A-listers are pro prenup.
Beyoncé and Jay-Z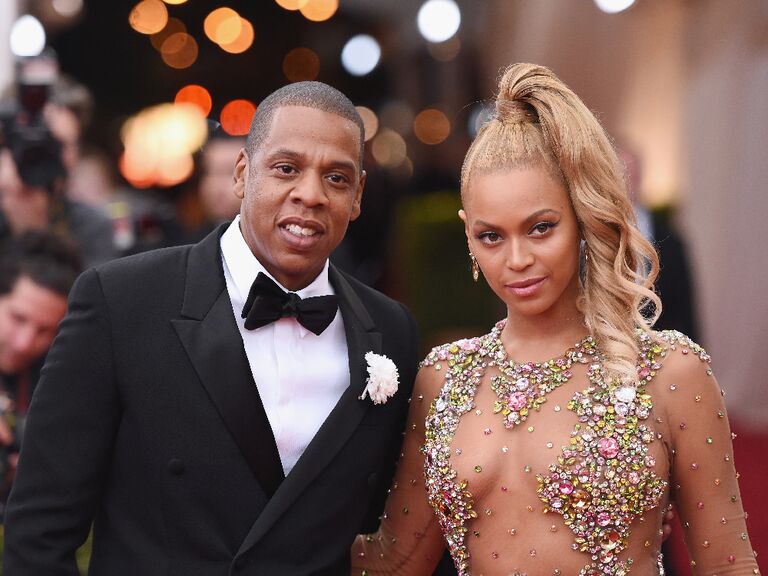 Although Beyoncé is notoriously tight-lipped about her private life, she did reveal she has a prenup with Jay-Z during an interview with German magazine Neon. "I do not deny that there is a marriage contract," she said. "I would encourage any woman getting married to put on such a treaty, it will gain more influence on self-esteem."
Jennifer Aniston and Justin Theroux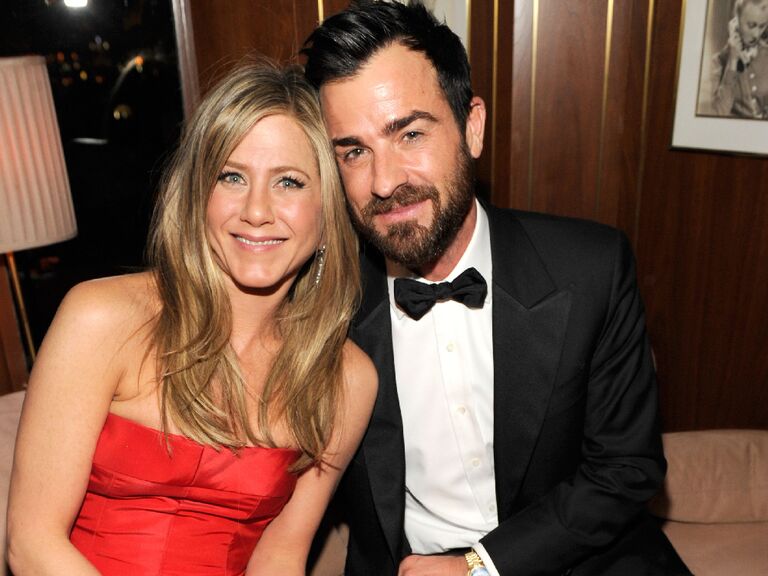 According to Us Weekly, actress Jennifer Aniston signed an "ironclad" prenup before her wedding to Justin Theroux. A source told the outlet that, although the discussions were "long," Aniston's assets and Friends fortune were both protected in the agreement.
Gabrielle Union and Dwyane Wade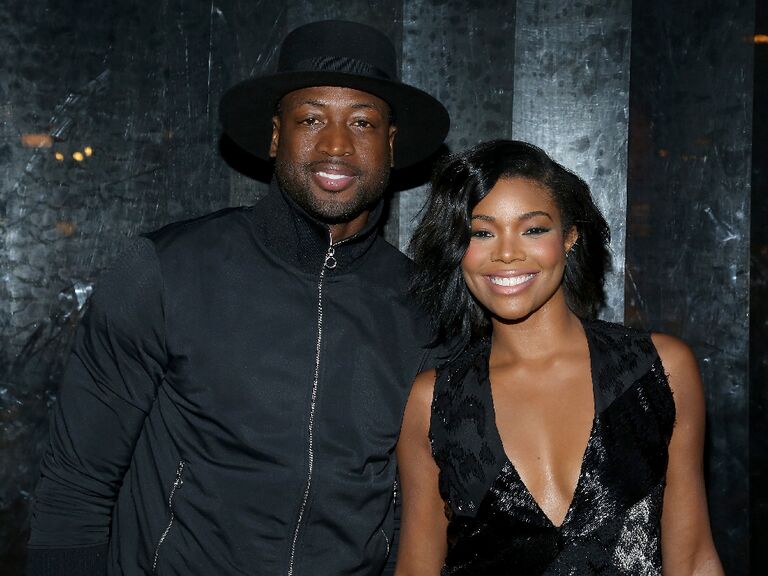 For Gabrielle Union, having a prenup was an absolute must before her wedding to NBA star Dwyane Wade. "The biggest difference between this and the last marriage will be a prenup—at my insistence," she told talk show host Arsenio Hall in February 2014. "It's the wave of the future, protecting your stuff."
Blake Shelton and Gwen Stefani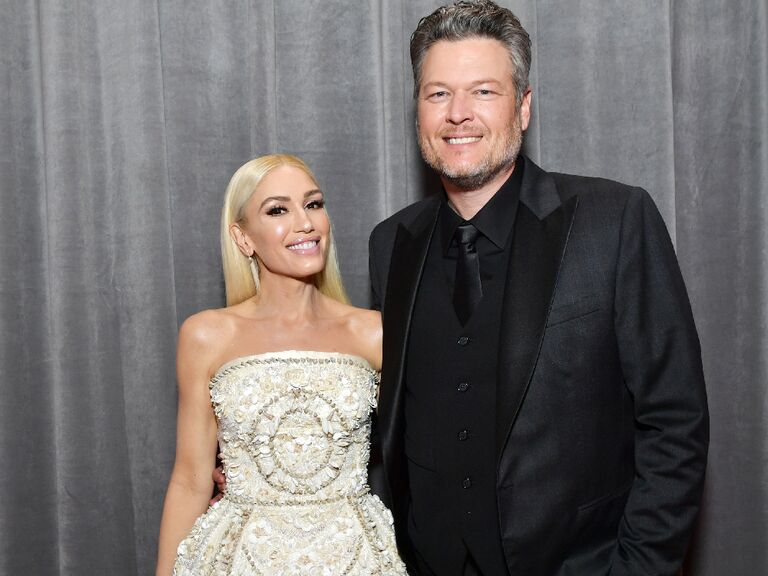 While singer Gwen Stefani didn't have a prenup for her marriage to Gavin Rossdale, she did put one in place ahead of her summer 2021 wedding to Blake Shelton. "They have been in prenup talks for a few months," a source told Us Weekly in November 2020. "The process has been extremely effortless."
Khloé Kardashian and Lamar Odom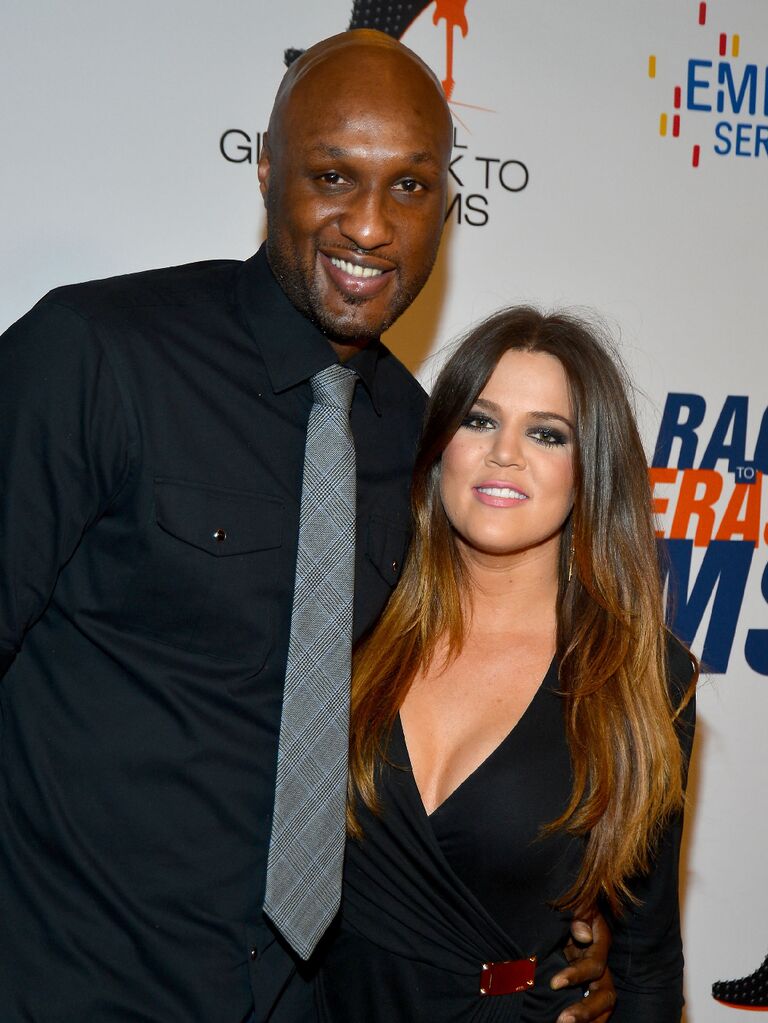 If you've ever wondered whether the Kardashians favor prenups, the answer is yes. In an interview with E! News in 2011, Khloé Kardashian spoke in favor of her choice to sign the document before her marriage to Lamar Odom. "Everybody needs a prenup! I don't care if you make $5 or $5 million, in this day and age... you never know. And when you have businesses together, like we do, you have to protect yourself. It doesn't mean you don't love them."
Stassi Schroeder and Beau Clark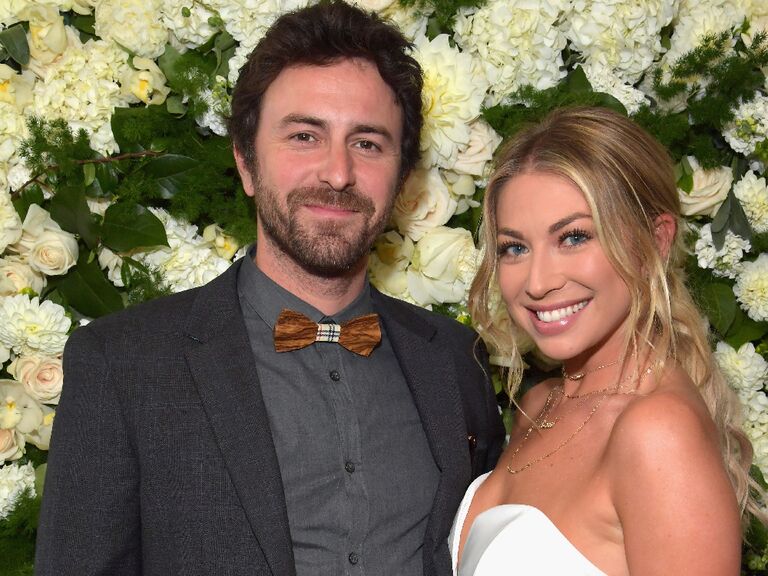 Bravo alum Stassi Schroder, who appeared on Vanderpump Rules, did have a prenup in place before marrying Beau Clark—and she had nothing but positive things to say about the experience. "I feel like people look at [prenups] as like a dirty thing that we shouldn't talk about, but honestly, I feel like there is some romanticism to it," she told Page Six in February 2020. "Being able to be so close to someone that you're willing to have those uncomfortable conversations... it's brought me closer to Beau the more that we talk about it."