How to Write Wedding Vendor Reviews
Does writing wedding vendor reviews have you stumped? Follow these five guidelines to turn the process from daunting to easy.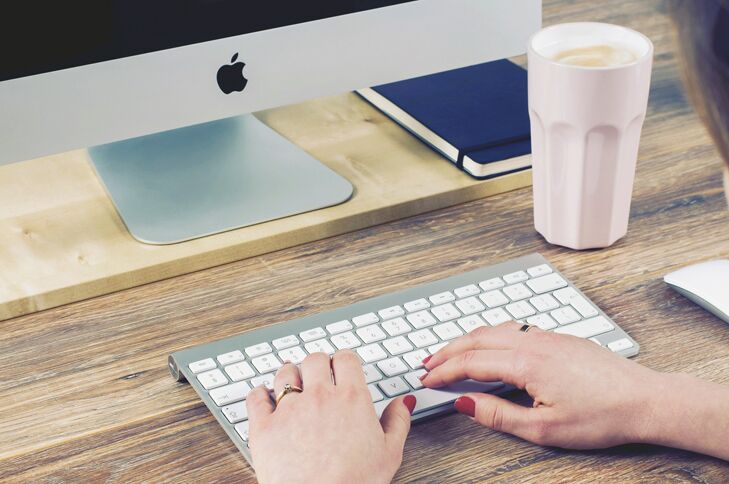 Pixabay
It's easy to decide to write wedding vendor reviews (and we hope you do!), but when it comes to actually doing it, you might need a little motivation and guidance. But we promise, it's not as hard as you think. A good strategy is to set a reasonable goal for yourself. Maybe try to accomplish two or three a night, or take a few days to crank them all out. Whatever your game plan, follow these five important guidelines below to make writing your vendor reviews a breeze.
Be Timely
We know it's hard, but after your wedding, don't wait forever to start writing your vendor reviews. (You can think of them as your thank-you notes to your vendors.) Try your best to post evaluations as soon as possible as a courtesy to the pros who made your day happen. Plus, the earlier you do it, the sooner engaged couples searching for vendors will benefit. It's also a courtesy to yourself: Sit down and get them done while the details are fresh in your mind—that way, you can include as much information as possible (and finally check this task off your to-do list).
Be Specific
When it comes to reviews, citing details will benefit both vendors and future customers alike. "This DJ was great," isn't very helpful on its own, but it takes no more than a minute to elaborate: "This DJ was on time, professional, full of energy and made our reception a blast. She played the perfect songs at the right times so the dance floor was never empty! We would absolutely recommend this DJ to anyone." And the same goes for negative reviews. If you logically explain exactly what your issues were, the vendor in question will know what they need to fix, and potential clients can reevaluate their choices accordingly.
Be Thoughtful
An extension of being specific, this is a reminder to put real thought into your comments. Your pros worked hard to make your wedding incredible, so you owe it to them to put some effort into reviews. Keep in mind that client reviews are some vendors' main or only method of marketing. Considerate, positive feedback can be invaluable to their business. And remember, whatever you post online will be public, so you'll be happy you took a few extra minutes to be thoughtful and thorough.
Be Concise
This tip will be music to your ears: Thoughtfulness shouldn't be mistaken for wordiness. If you make sure to touch on the main points, your reviews don't have to be that long. Offer your praise (or express disapproval), provide solid examples or succinct anecdotes, and explain why you would or wouldn't recommend your vendor. If you have a list of 25 reasons why your caterer was a total rock star, by all means, share the love. But leave a novel-length review, including irrelevant details or groundless complaints, and most readers will check out early.
Be Honest
Honesty is key—otherwise, what's the point of writing reviews at all? Nothing beats a glowing review that's 100 percent genuine. On the other hand, if your photographer dashed out three hours early because they failed to mention a double booking, don't pretend it didn't happen. Your dissatisfaction is important and other couples deserve to know. Just remember to be level-headed when voicing your frustrations. And always tell the truth (while being specific, thoughtful and concise, of course).
Get started reviewing your vendors now, right here!