The 65 Best Gifts for Your Husband, Hands Down
Struggling to find the perfect present? We've got you covered with unique gift ideas for every type of guy.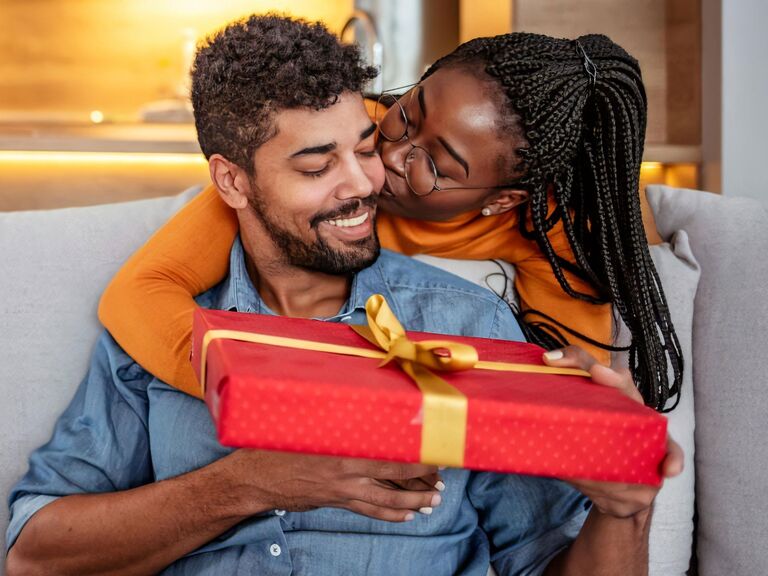 Ana Luzia 13/Shutterstock
We have included third party products to help you navigate and enjoy life's biggest moments. Purchases made through links on this page may earn us a commission.
Even though you know him like the back of your hand, at some point, panic-Googling "gift for husband" is basically inevitable. If you're stuck in a creative rut, we've compiled the ultimate gift guide for any man in your life—boyfriend, fiancé or husband—to make shopping way easier. Whether it's Christmas or his birthday, Father's Day or your anniversary, we're here to help you spoil him with an amazing present.
When it comes to finding a great gift for your husband, think about how you want to make him feel. Loved and appreciated? Go the romantic route and shop for something sentimental. Understood and cared for? Buy him something useful that he needs, but that he wouldn't think to ask for. Surprised and delighted? Honor his hobby, choose something funny or opt for an experience gift. (Experiences make especially good gifts for the husband who seemingly has everything.)
Here, we've rounded up a whole bunch of presents that hit all of the right notes. From Bluetooth speakers to bourbon maple syrup (yes, really), you'll find all of this year's best gifts for husbands below. These gift ideas are sure to inspire, so have your credit card at the ready.
1. A Great Wallet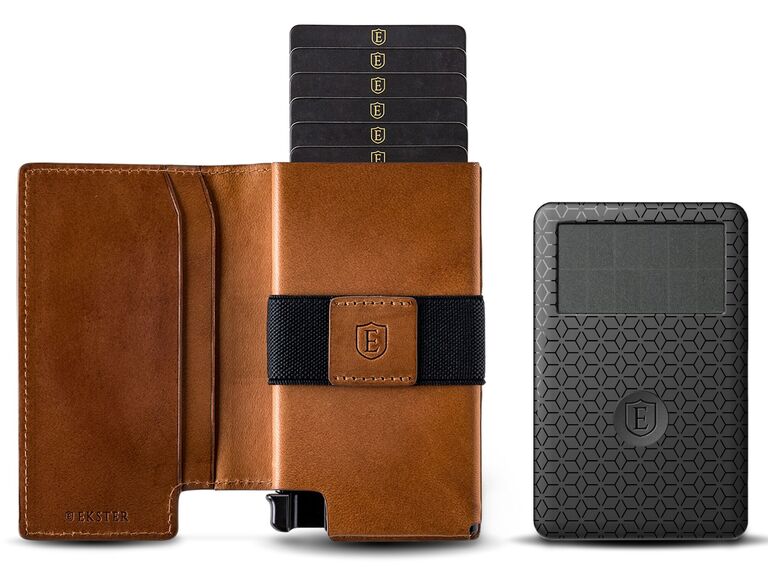 This wallet is seriously clever. With the press of a button, the card slots pop out for incredibly convenient access. Pair it with the add-on wallet tracker so he always knows where his money is.
2. A Theragun Elite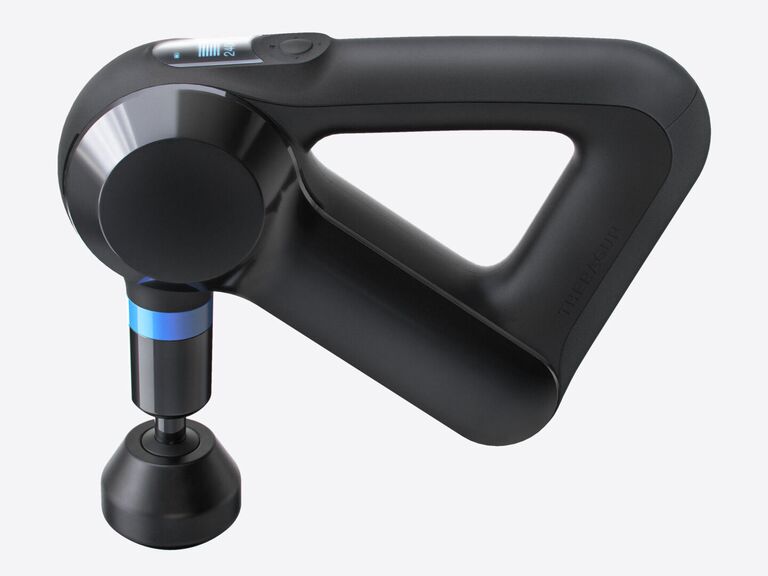 A Theragun provides what's called a "percussive massage" at home. What exactly does a percussive massage do? It relieves a whole bunch of pesky aches and pains. Whether he's sore from working out or sitting at his desk, this creative gift for husbands will be met with a lot of gratitude.
3. An Uncommon Experience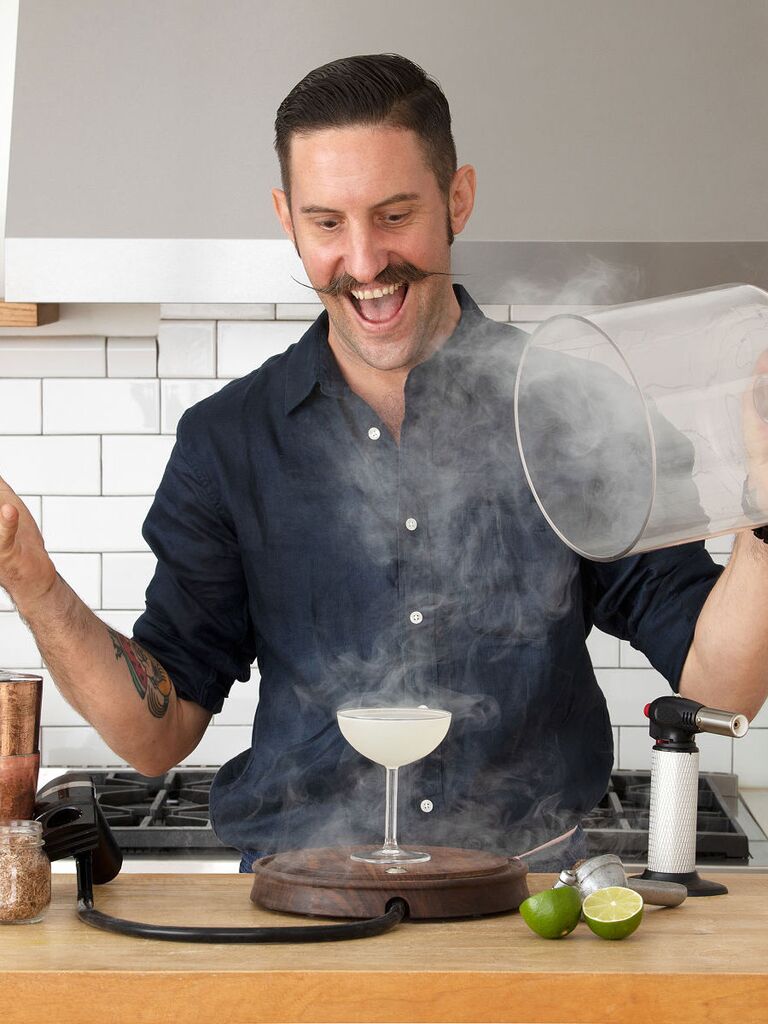 Shopping for the husband who has everything? Uncommon Goods is known for its unique and unexpected gifts, including a new collection of awesome experience gifts. From cocktail classes to magic lessons (or a combination of the two!), there's a wide variety of virtual activities to explore.
4. An Indoor-Outdoor Speaker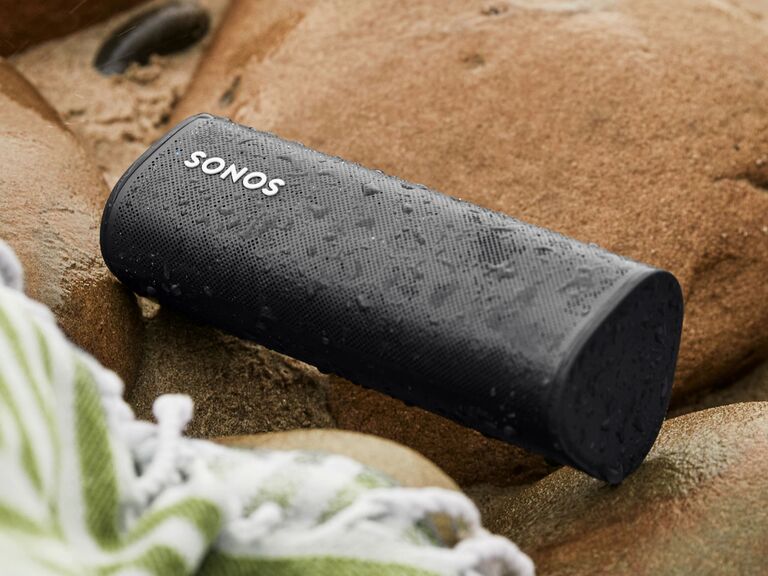 If you're looking for a tech gift for your husband, check out this portable speaker. It's waterproof, drop-resistant and delivers big sound for such a compact size. But most of all, it can help turn any part of his home—from the kitchen to the backyard—into a musical oasis. Sounds nice, doesn't it?
5. The Perfect Pair of Pants
We don't want to sound dramatic, but these pants will change his life. They're basically sweatpants in disguise, and they're going to blow his mind. Don't believe us? Read the ecstatic reviews—they'll tell you exactly why this is one of the best gifts for husbands.
6. A Smokeless Bonfire
This best-selling, low-smoke fire pit will quickly make all of his friends jealous—and transform his backyard into the ultimate hangout spot. He'll want to try it out as soon as he unwraps it.
7. A Personal Fireplace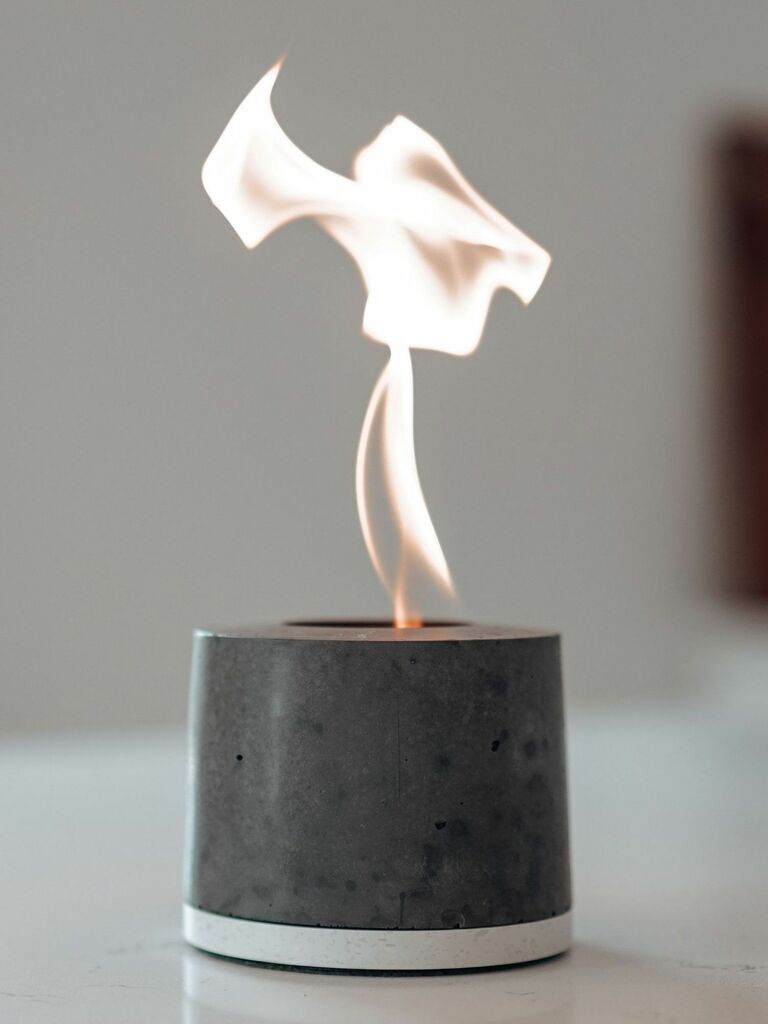 Or, try this mini fire pit that's safe to light inside. It's a fun way to elevate his man cave and brighten up your at-home date nights. Yes, you can toast marshmallows!
8. A Genius Golf Game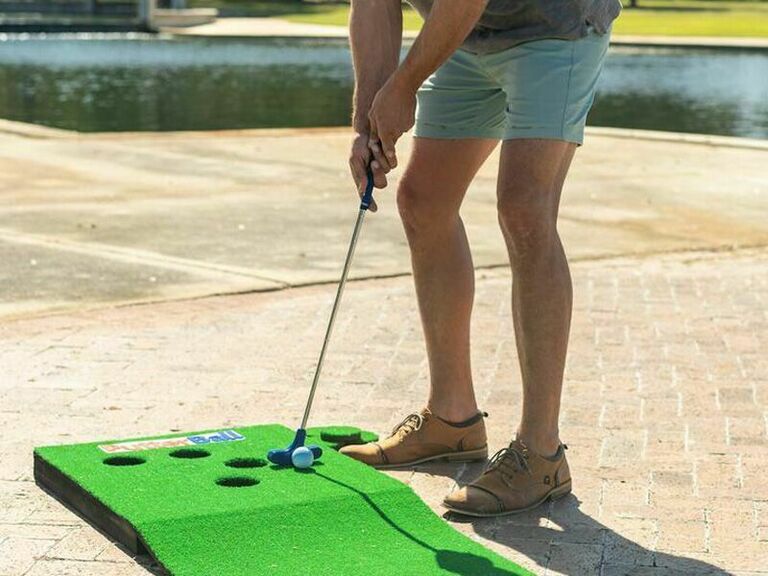 Let your husband practice his putt at home with this hybrid between golf and beer pong. What a clever holiday, Father's Day or birthday present idea! Warning: He may never want to stop playing.
9. A High-Tech Valet Tray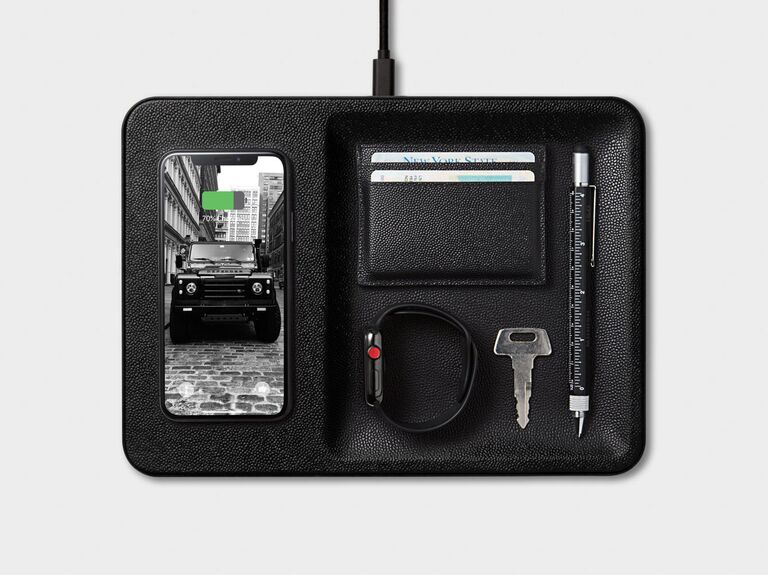 Give your husband a gift that'll help him stay organized: a sleek station where he can keep his watch, keys and other accessories. This valet tray can even charge his phone and AirPods. How's that for the husband who has everything?
10. A Timeless Jacket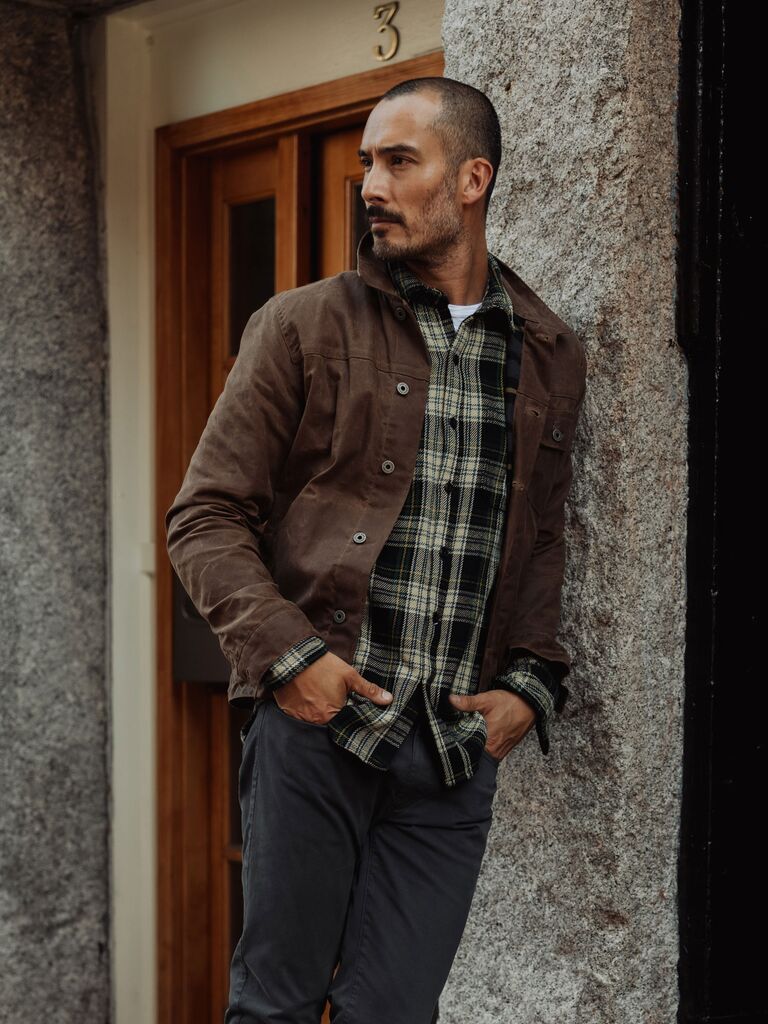 Outerwear is one of the best gift ideas for your husband around the holidays (or for Valentine's Day). Flint and Tinder's iconic trucker jacket is the epitome of casual cool. With a weather-resistant waxed exterior and warm flannel interior, it's built to last and look even better with age.
11. Practical Sports Memorabilia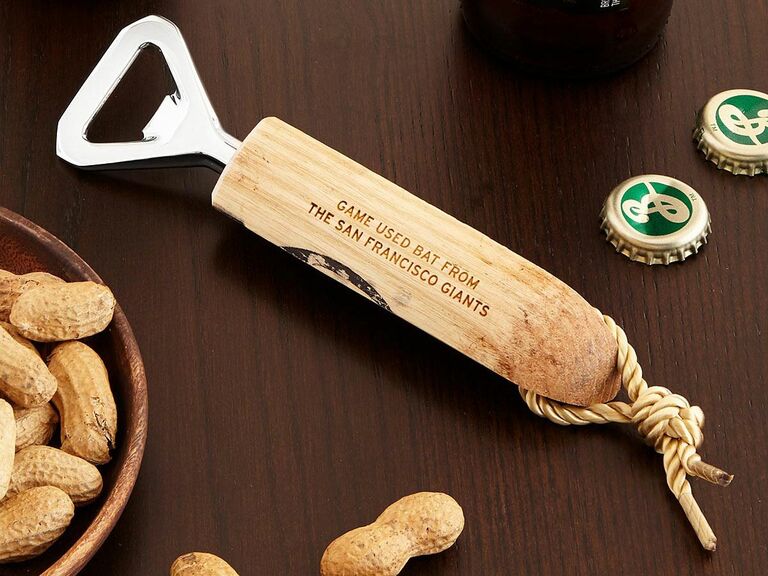 This isn't any old bottle opener. It's a bottle opener made from a game-used MLB baseball bat. Each keepsake comes with its own story card that sheds some light on its impressive history.
12. Bourbon Maple Syrup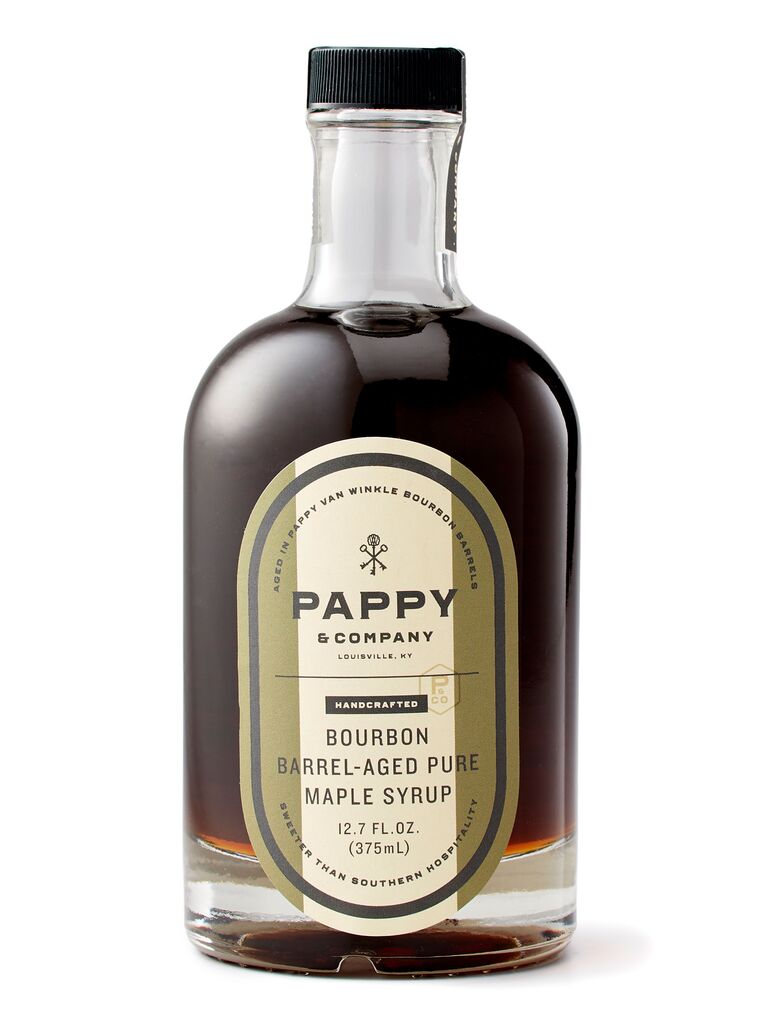 If you want to get him a boozy gift that's not a literal bottle of booze, this maple syrup is perfect. It's aged in Pappy Van Winkle barrels, which—in case you didn't know—is famously expensive and hard-to-get bourbon. You'll love it doused over your homemade flapjacks just as much as he does.
13. A DNA Kit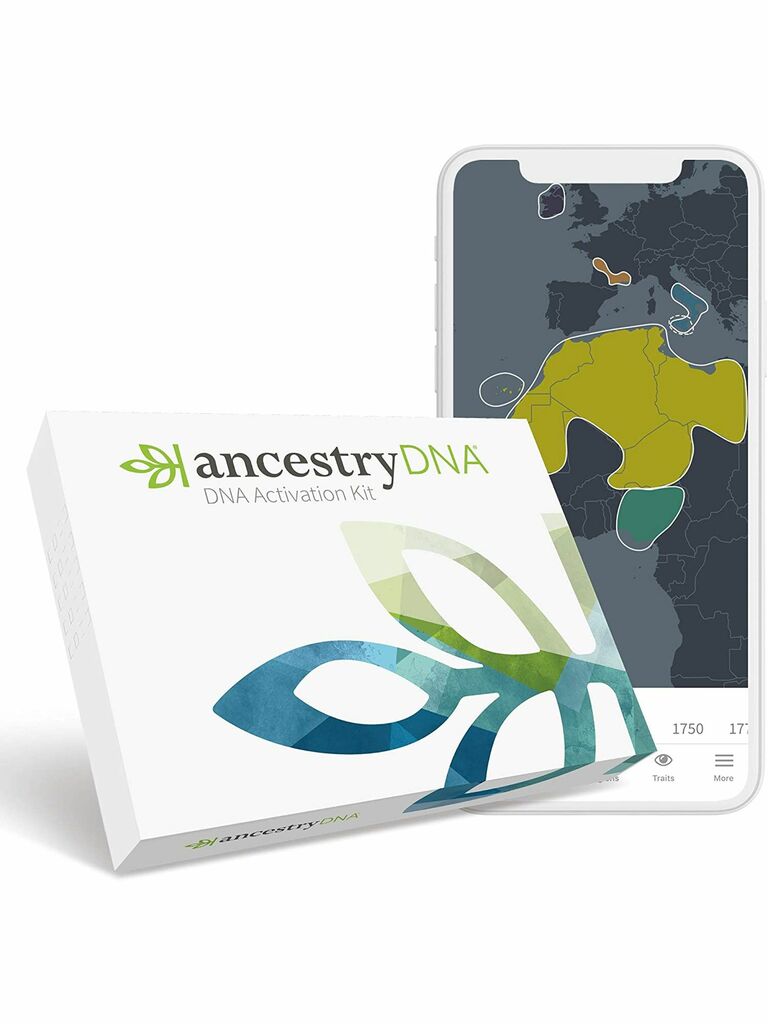 If he's ever pondered where his family is from, get him a DNA kit. The only downside is that he'll have to wait a few weeks to pore over his results.
14. A Craft Beer Subscription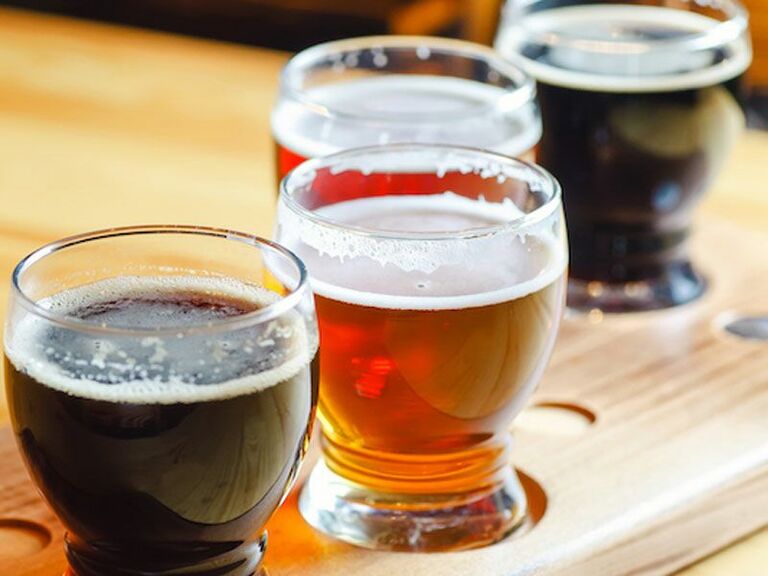 This creative gift gives your husband access to the best brews from around the country. Now he can go brewery hopping from his couch.
15. An Indoor Garden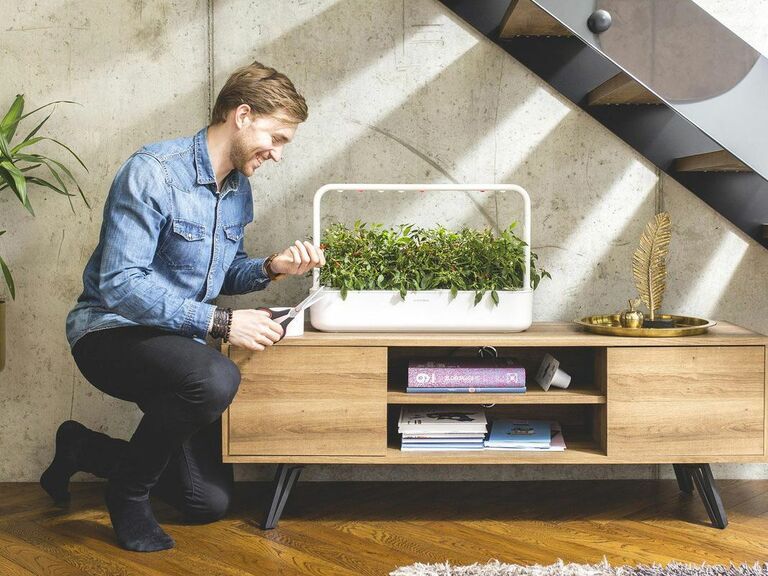 Believe it or not, he doesn't need any outdoor space to grow his own veggies and herbs. With this smart indoor garden, he can harvest fresh produce straight from his countertop. It really is as easy as a few clicks.
16. Comfy Pajamas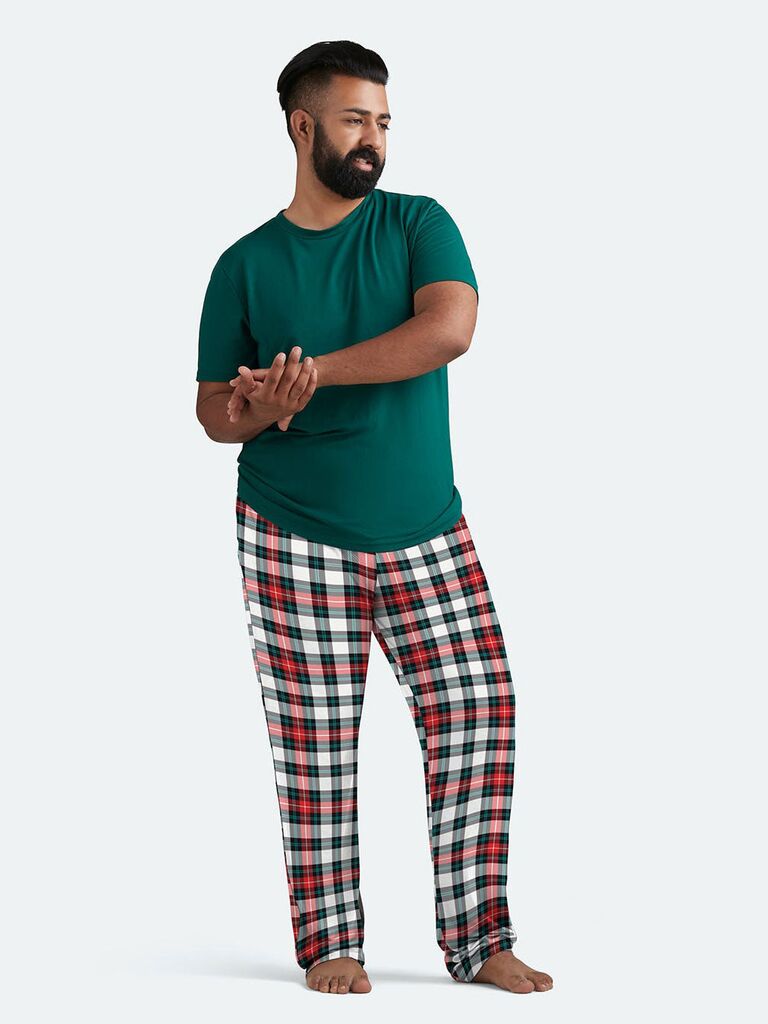 The best Christmas Eve gift for your husband? PJs he can wear to open his other presents. But honestly, he'll want to wear these cozy sleep pants every night of the week. You can even get yourself matching pajamas.
17. Everyday Running Shoes
These popular sneakers are easy on the eyes and easy on the feet. Once he experiences On's lightweight and cushioned footwear technology, he'll be a total convert.
18. A Knit Quarter-Zip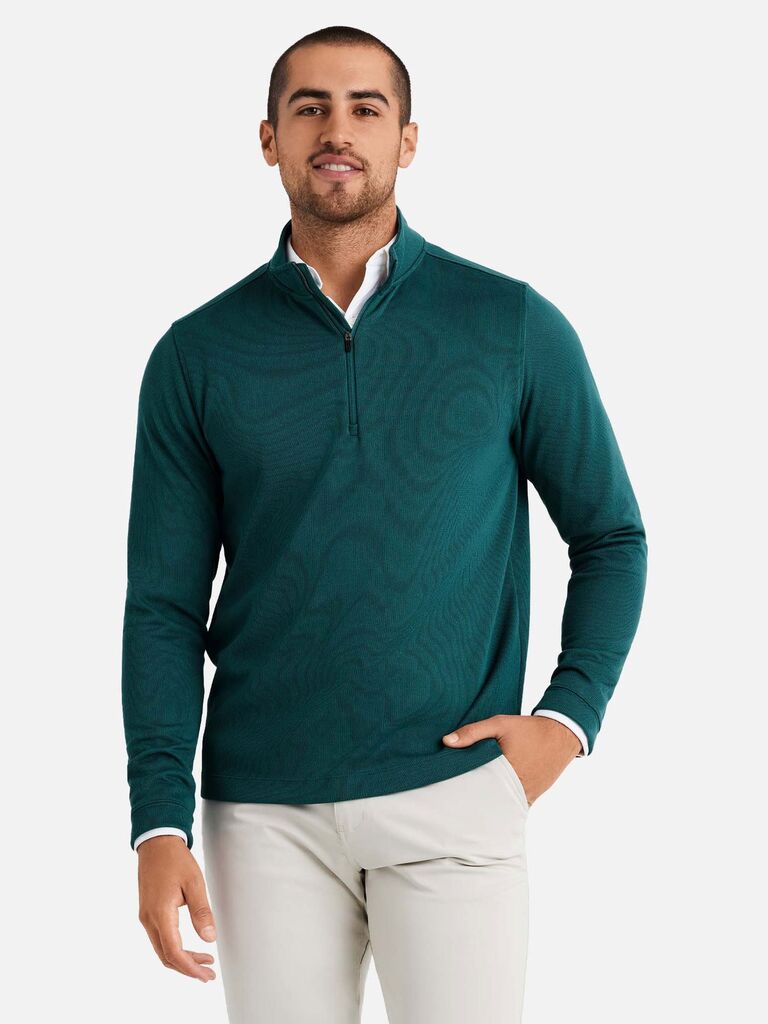 If Rhone apparel isn't already a staple in his closet, you're about to turn him on to his new favorite brand. Men everywhere rave about these well-made clothes that fit, feel and look great. Start him off with a versatile pullover and wait for him to ask for more.
19. A Customized Puzzle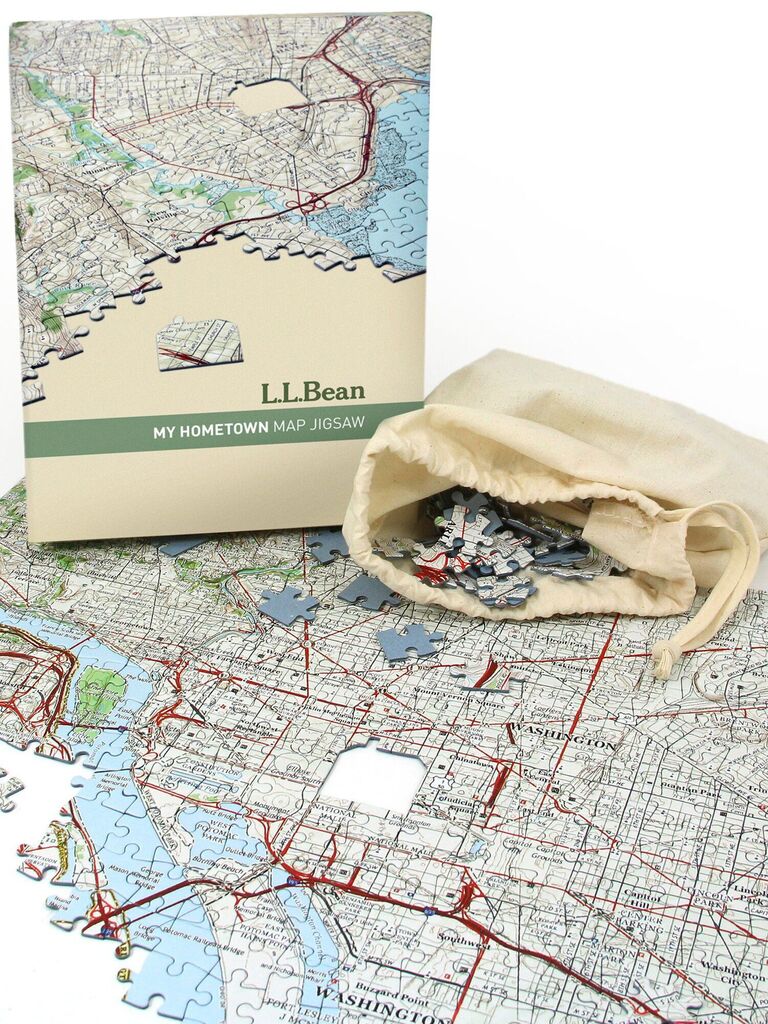 Does your guy get a kick out of puzzles in his spare time? Get him a game that's personalized for him—as in, the board comes printed with a map of his hometown. Now that's a cute and sentimental gift for your husband.
20. A Sophisticated Decanter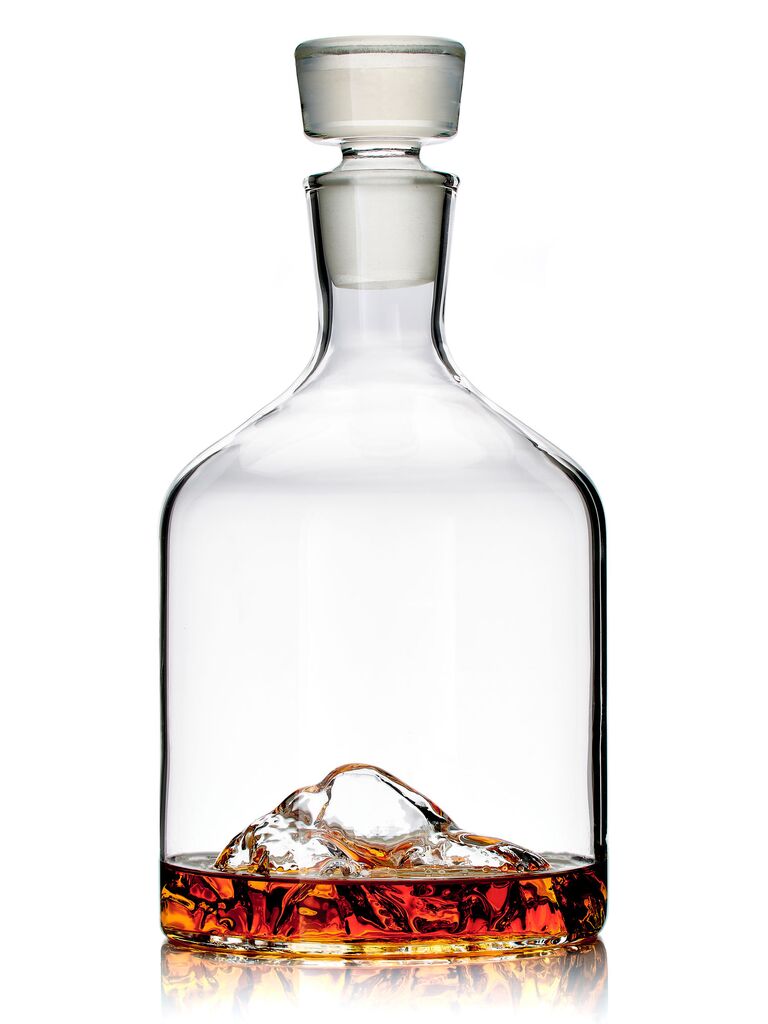 Maybe your husband already has a glass decanter that he loves. But does he have one with a handblown glass mountain on the inside? This creative gift for him will take his bar to a whole new level.
21. A New Way to Stream Music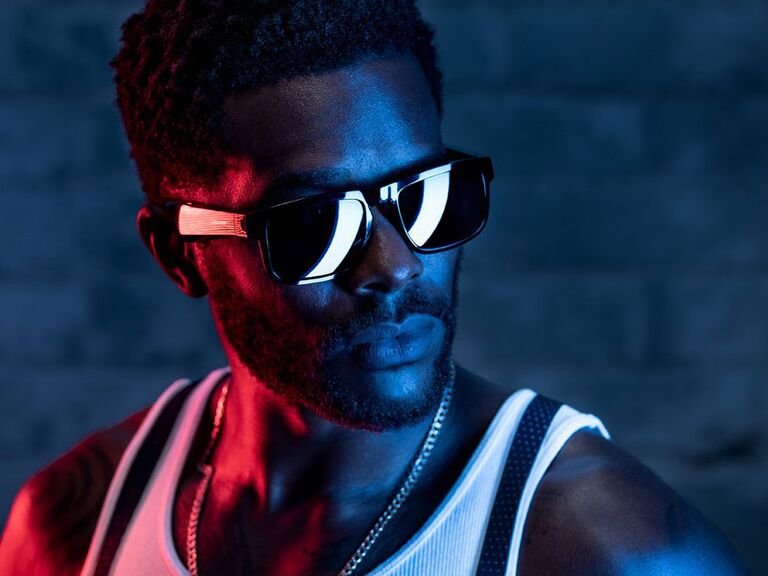 The perfect seasonless gift idea? These smart audio sunglasses. He can use them to play music, listen to podcasts and take calls—and look cool doing it. Cross "find birthday gift for husband" off of your to-do list.
22. A Customized Subscription Service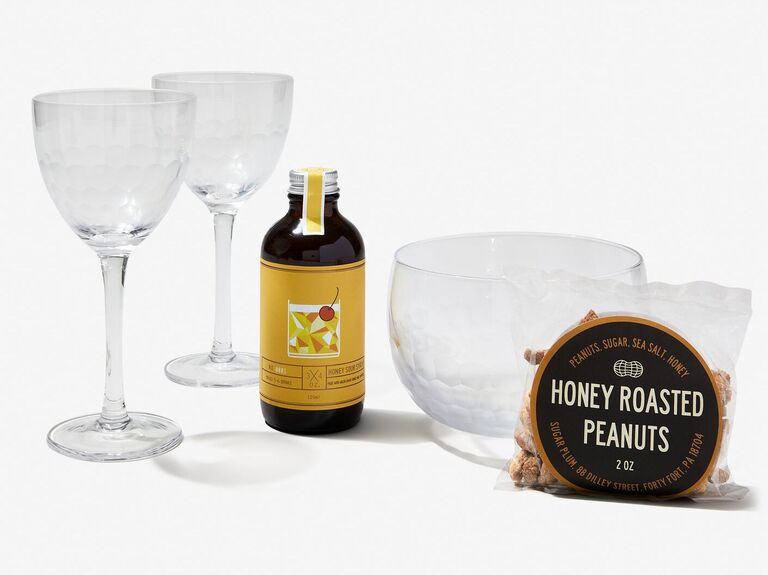 Sign him up for Bespoke Post and he'll receive a gift every month. He can cater his boxes to his interests, so the goodies he gets won't go to waste. Past boxes have included everything from cocktail ingredients to seriously handy multi-tools.
23. A Foodie Gift Box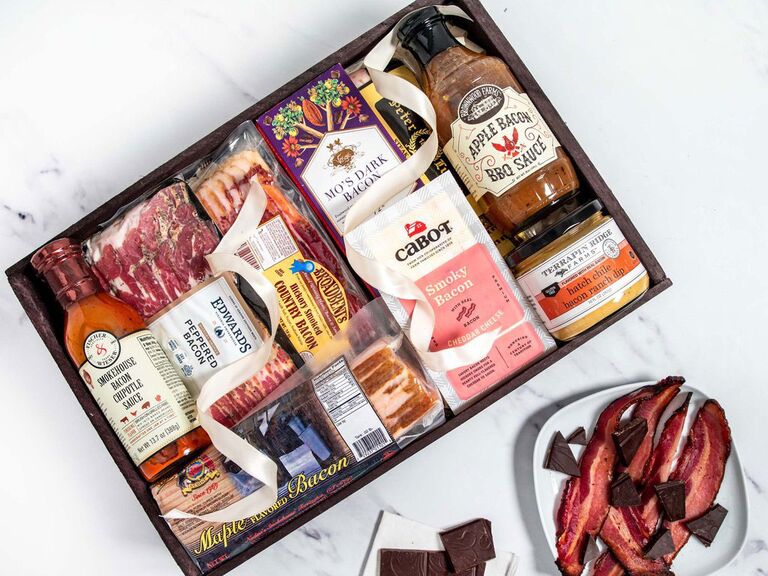 Here's a great food gift for hungry husbands. Consider this the best of bacon, all packaged up in a rustic crate. The box includes four types of bacon, plus bacon cheese, bacon ranch dip, bacon sauces and even bacon chocolate.
24. Compact Camp Supplies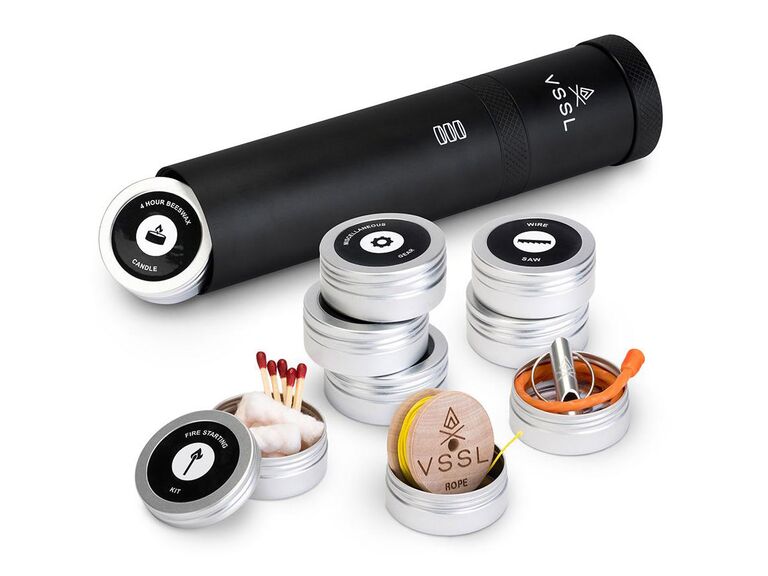 If he's into camping, introduce him to VSSL. The brand's signature vessel holds 70—yes, 70—essential outdoor safety and exploration supplies. Best of all, the entire unit is under a foot long and weighs less than two pounds.
25. A MasterClass Membership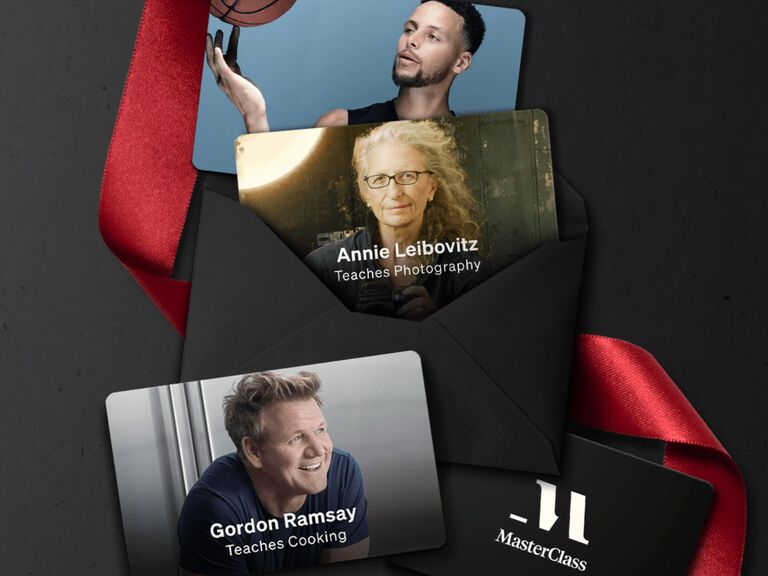 This gift is for the guy who loves to learn new things. MasterClass is an online streaming platform built for curious minds. Give your husband an annual membership and he'll have access to hundreds of classes led by the world's top experts. He can take music lessons from Timbaland, cooking lessons from Gordon Ramsay, and tennis lessons from Serena Williams all in one place.
26. A Whiskey Barrel Watch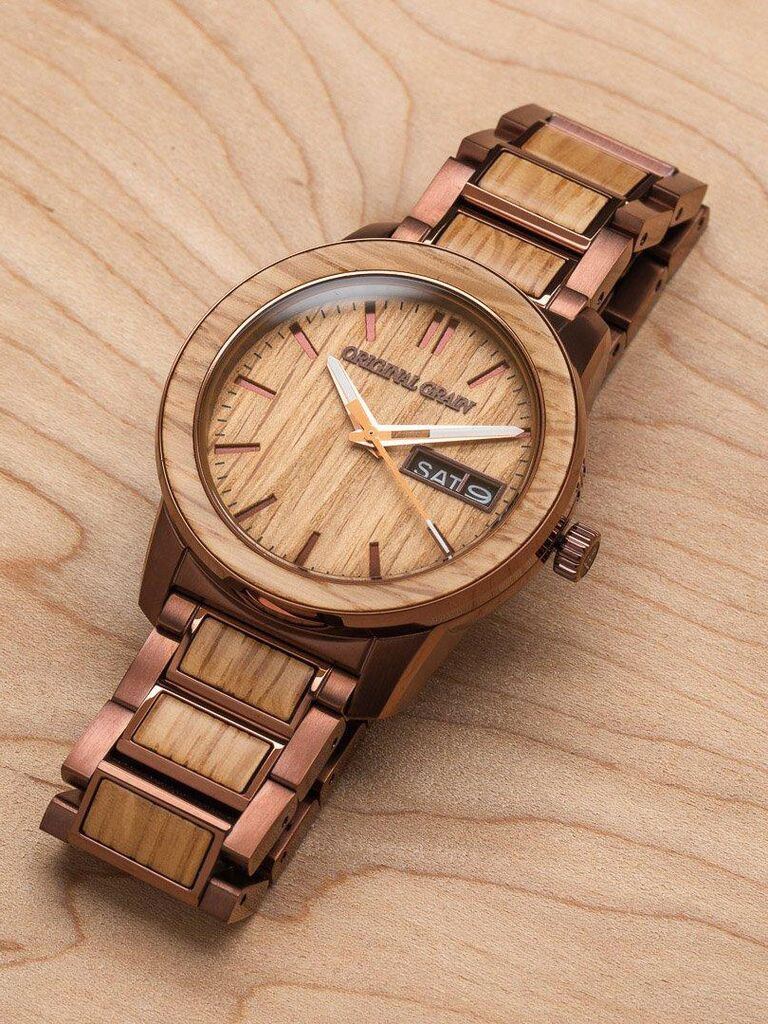 Give your husband a wearable piece of whiskey history. This suave watch is crafted from reclaimed whiskey barrels and plated stainless steel. It's the kind of timepiece that doubles as a talking piece.
27. Silk Pajamas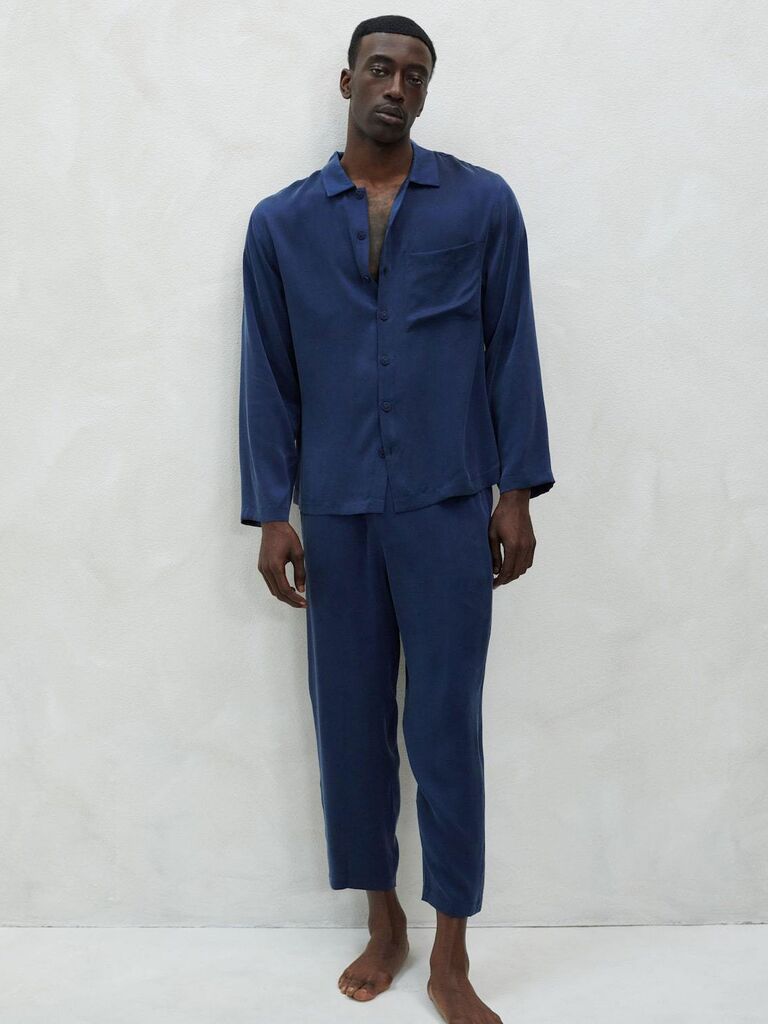 If he's tired of wearing tattered gym shorts to bed, treat him to upgraded sleepwear. For ultra-luxurious PJs, look no further than Lahgo. This sophisticated set is made from washable silk for comfort and convenience.
28. An Ultra-Portable Cooler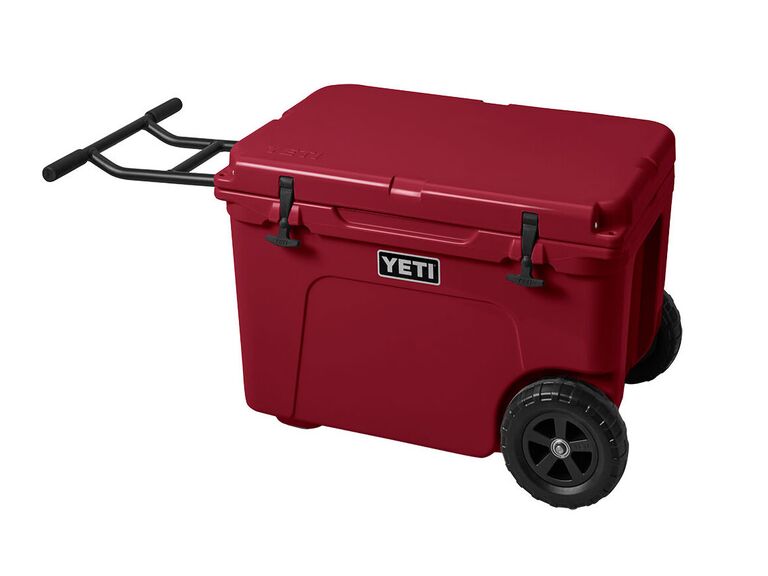 Say hello to the perfect gift idea for your outdoorsy husband. The Tundra Haul hard cooler is the ultimate roll-anywhere cooler. The wheels glide over rocky trails, sandy beaches and grassy fields with ease. Plus, it keeps things seriously cold for a seriously long time.
29. Specialty Hot Sauce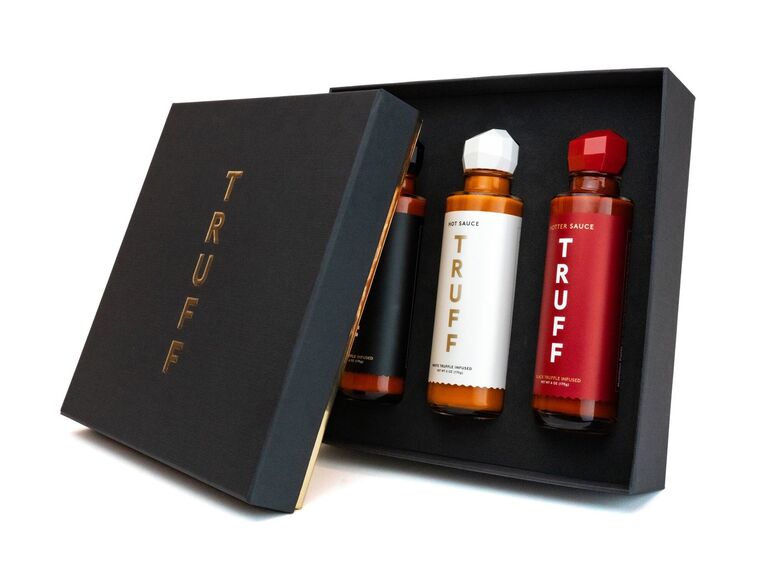 Spice things up with this gift that's sure to please. TRUFF makes decadent condiments out of chili peppers and truffle oil. Once your husband tastes his first drop, he'll be smitten.
30. DIY Hot Sauce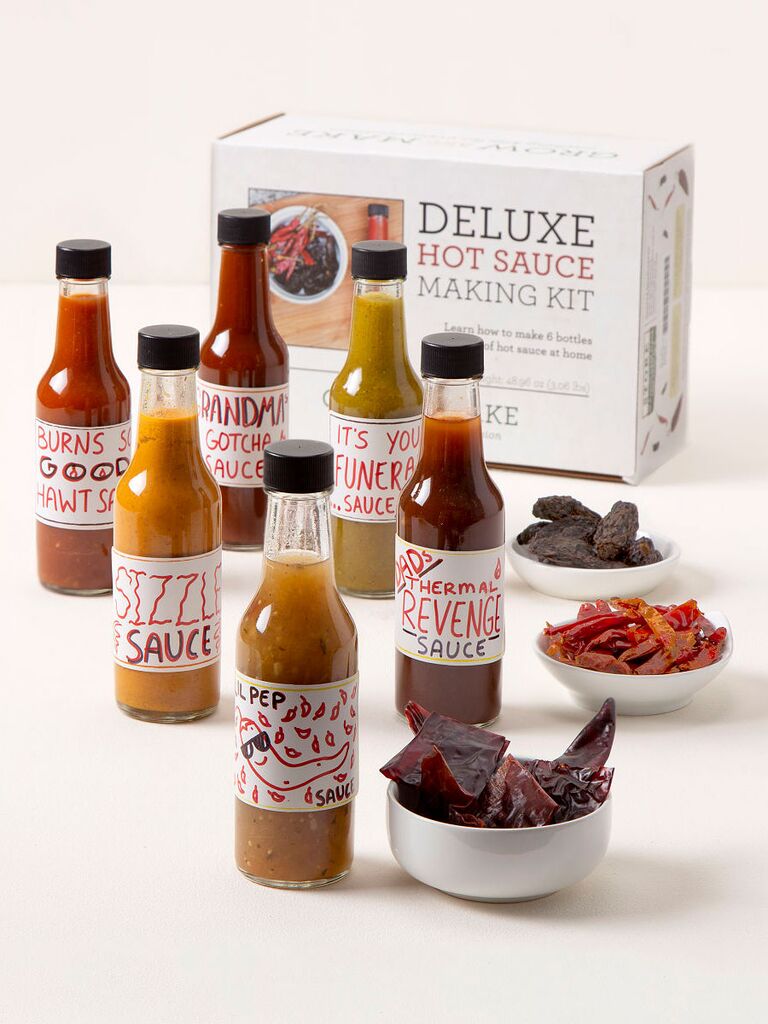 More of a DIY kind of guy? This kit comes with everything he needs to concoct the perfect hot sauce. And don't worry, there's room to experiment—the set makes six bottles.
31. Sweet Sweatpants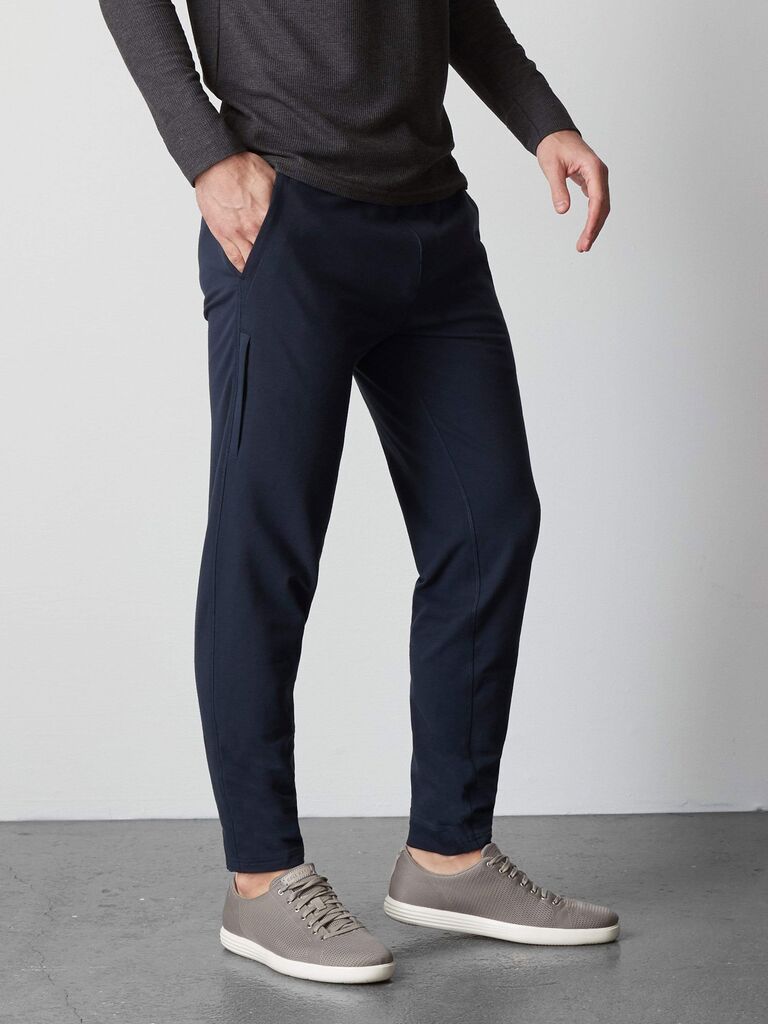 Nice loungewear is almost always a welcome present. These stylish, highly-rated sweatpants will become a weekend wardrobe staple.
32. A Cocktail Subscription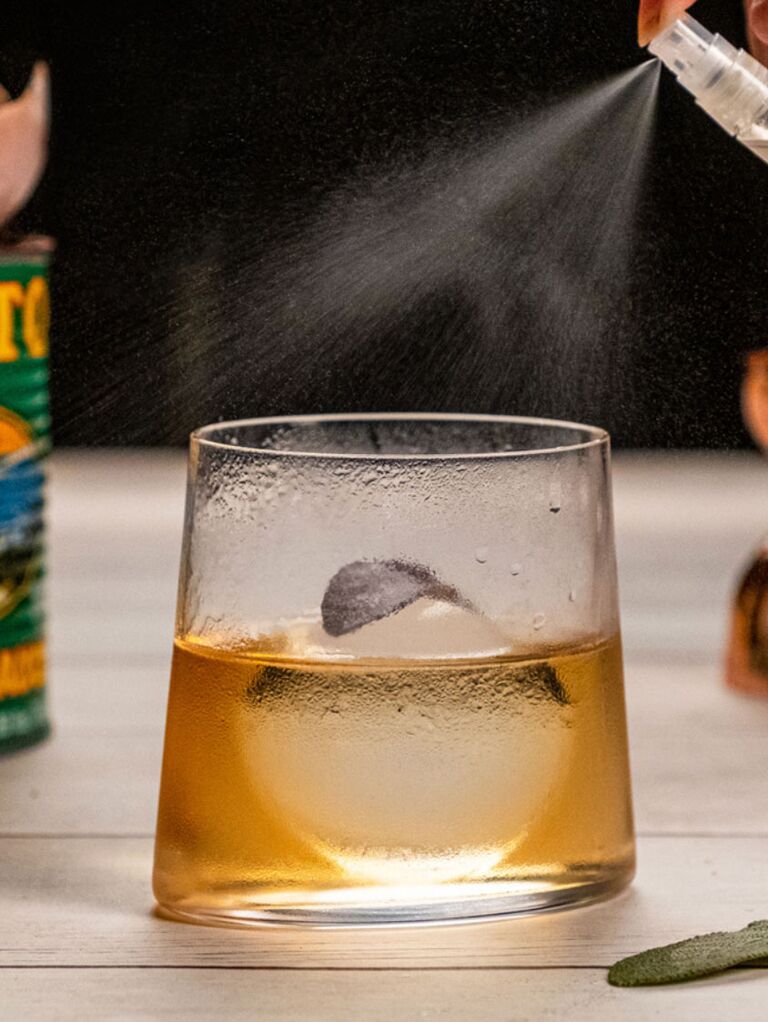 Bring the fancy bar experience home with Shaker & Spoon. Each themed box makes three different types of seriously delicious (and unexpected!) cocktails—all you have to do is add the liquor. Every recipe is created by a professional bartender, so you know that you're in good hands.
33. An Ice Cream Delivery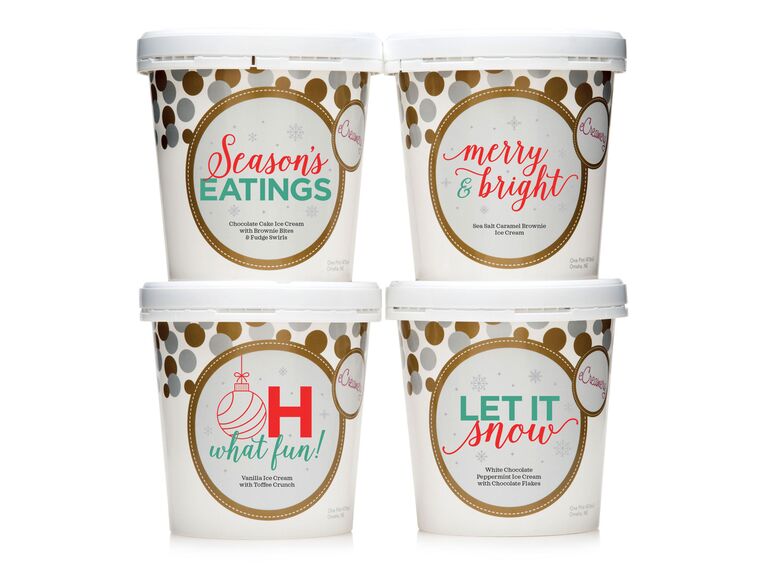 eCreamery delivers delicious ice cream straight to your door. Choose from a few fun themed pint packages, or create your own custom pints.
34. A Wine Fridge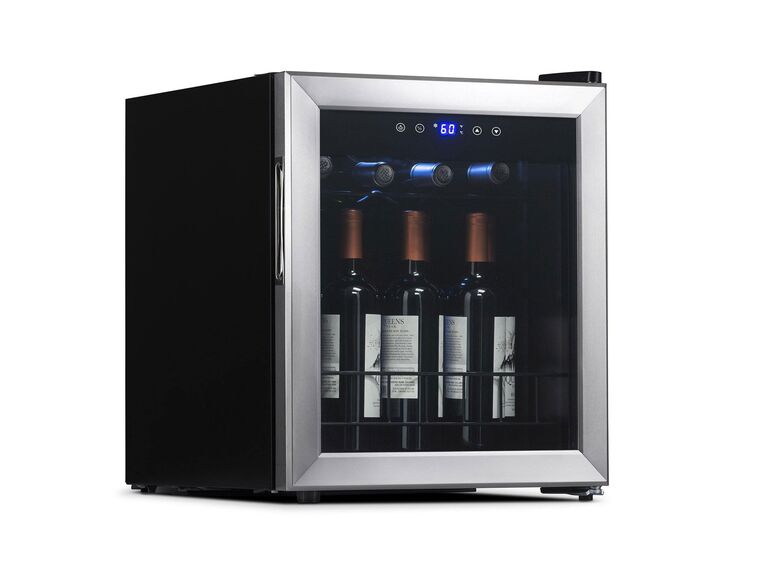 Storing wine in a wine fridge is so much better than storing it in the regular fridge. This mini wine cellar is a worthy investment if he always wants to have a few bottles on hand (it holds up to 16!).
35. Something Cashmere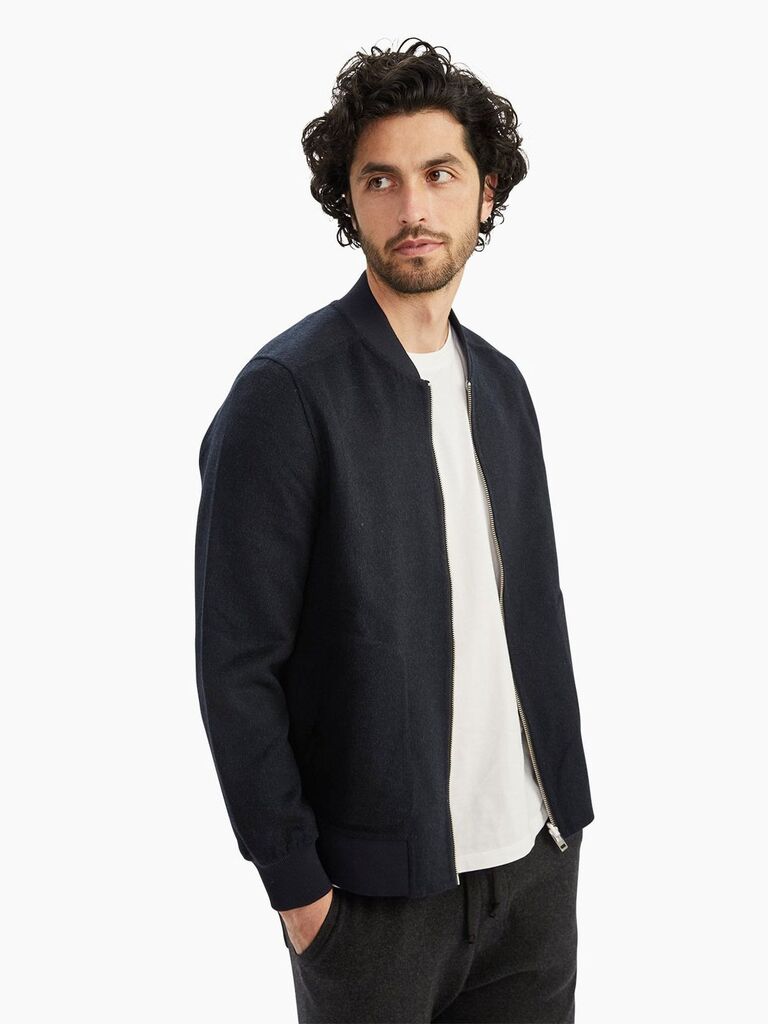 Cashmere is a classic holiday gift—it's warm, cozy and simply feels special. You can take a lot of different routes, from a cashmere scarf to a cashmere sweater. But this on-trend bomber jacket is a little outside of the box.
36. A Leather Duffel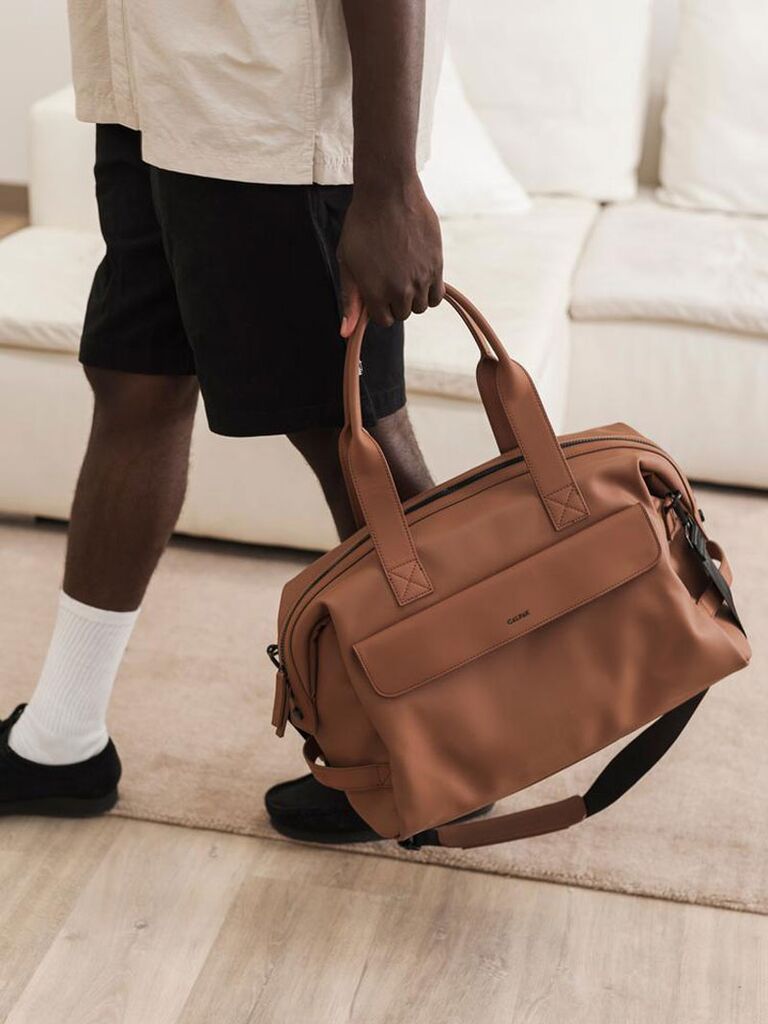 Everyone should have a great travel bag. This leather duffel has a whole bunch of handy technical features, including a luggage trolley sleeve, a padded laptop pocket and a secret smartphone pocket. Whether he's traveling for work or pleasure, he'll be proud to tote this gift around.
37. A Bucket List Adventure
Help him cross something big off of his bucket list. Tinggly packages experience vouchers in perfectly giftable boxes. You choose the theme, then he gets to choose the specific adventure—with options all around the world! The Bucketlist box gives him the choice of 700+ experiences in 100+ countries. Shopping for a last-minute gift for your husband? You can also send the gift as an instant email.
38. A Smart Mug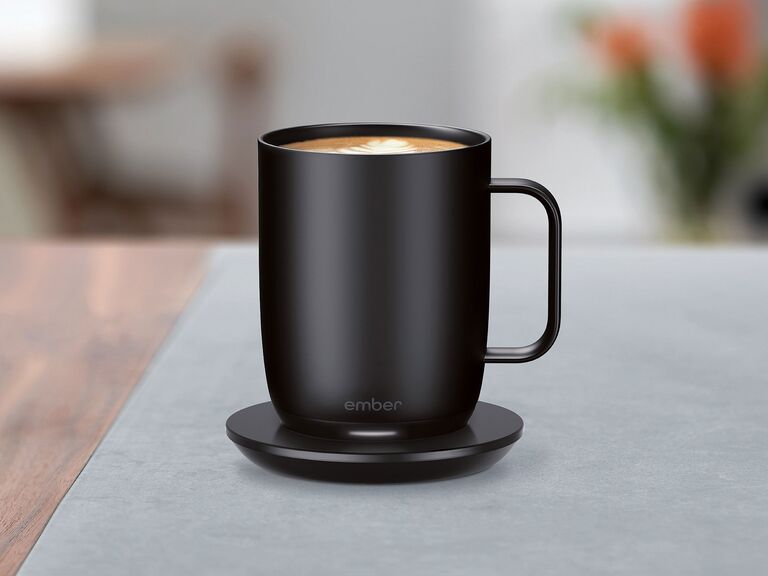 This battery-operated mug is a really useful gift for the husband who always has a coffee on his desk. With the help of an app and a coordinating coaster, it'll keep his drink at his favorite temperature all day long.
39. A Mug That Tracks His Travels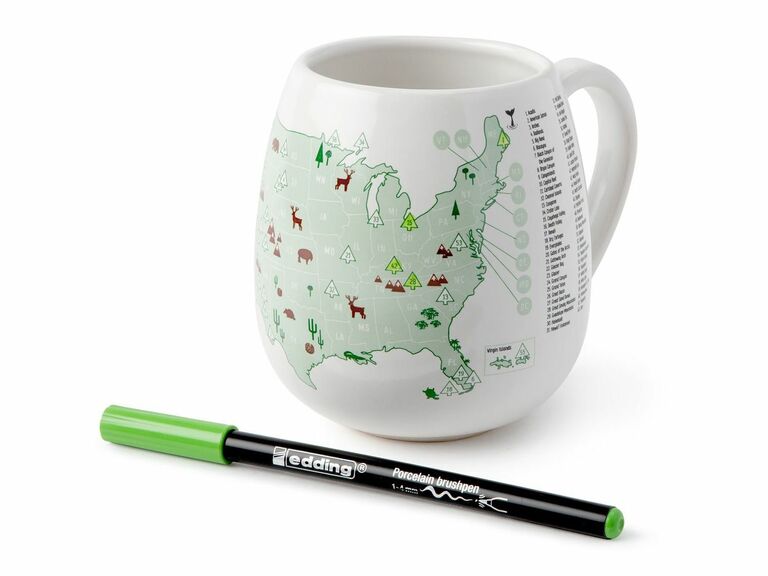 If his goal is to visit every national park, encourage him to make his dreams a reality. This creative color-in mug lets him chart his adventures. It's got to be one of the most affordable and unique gifts for husbands out there.
40. A Personalized Pen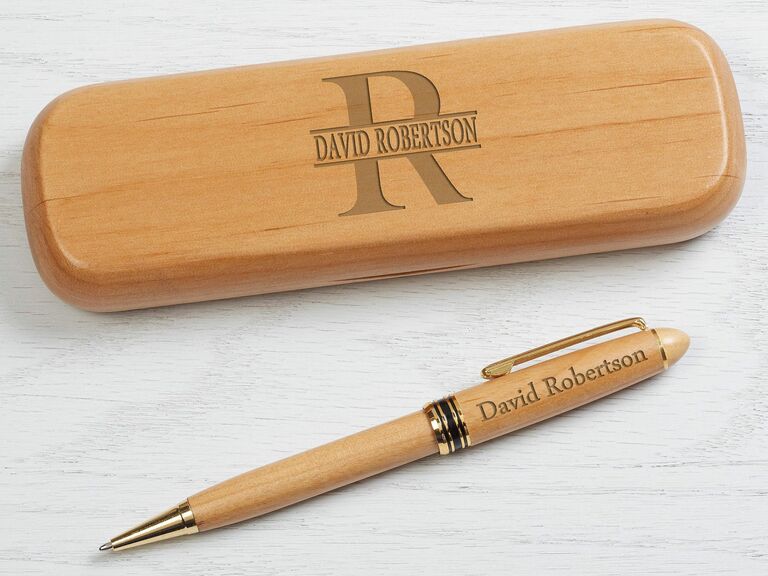 If your guy likes to doodle or jot down his thoughts, he'll love a fancy pen that he can take on the go. This one's personalizable, so engrave it with his name for an extra-sweet holiday or birthday gift for your husband.
41. A Steak Flight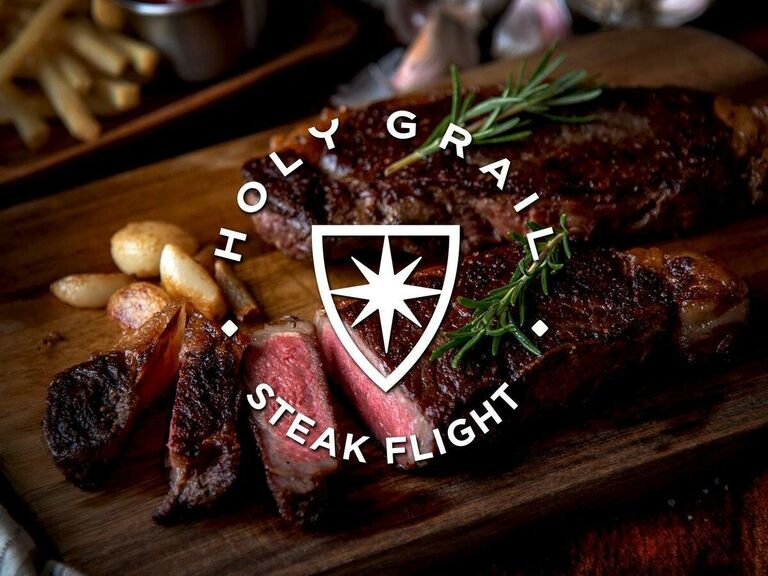 Yes, you read that right: You can get your husband a flight of steaks. Expertly dry-aged strip and ribeye steaks, to be exact.
42. A Nice Skincare Collection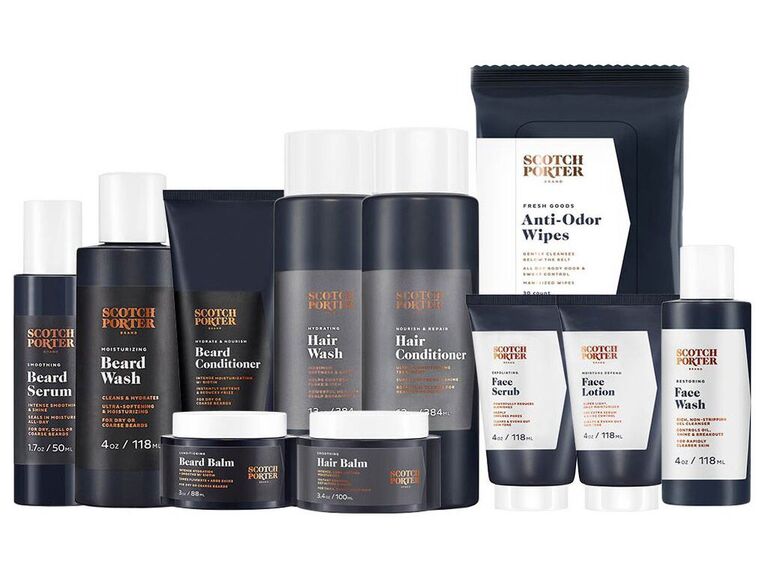 Self-care is for everybody, and Scotch Porter's luxe hair- and skincare products will make him feel like a million bucks. This set has everything that he needs to tend to his face, beard, head and even more sensitive areas. Oh, and these gifts will leave him smelling scrumptious.
43. A Hanging Toiletry Bag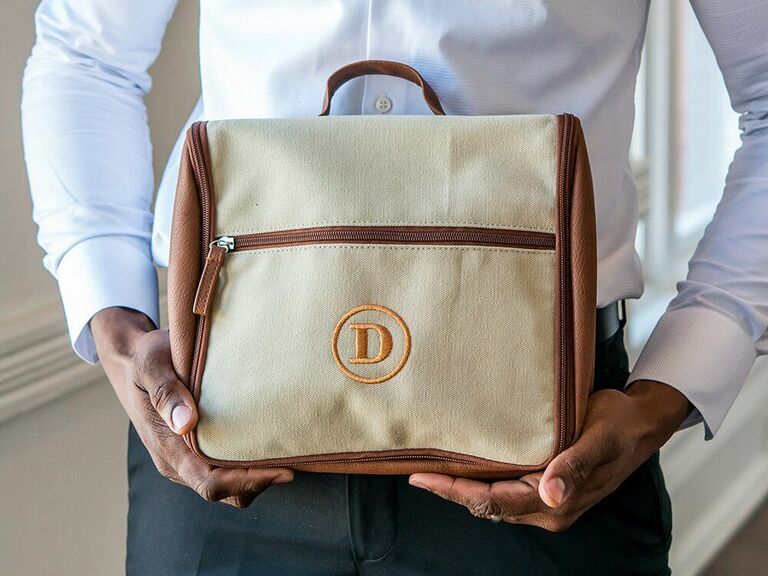 He needs a place to put his growing stash of toiletries. That's where this convenient canvas bag comes in. If you're shopping on a budget, this personalized gift for your husband looks way more expensive than it is.
44. Sherpa Slippers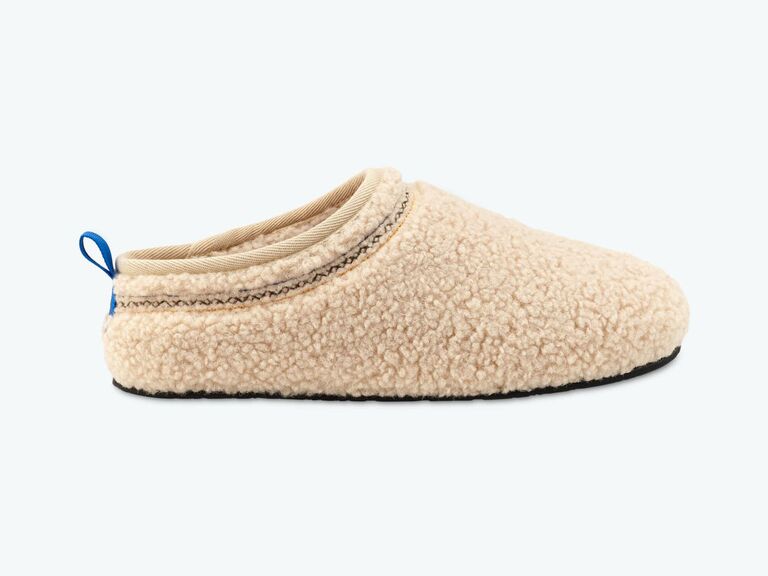 Help him kick back and relax this holiday season. These sherpa slippers aren't just comfortable—they're durable, thanks to their rubber soles.
45. A Propagation Station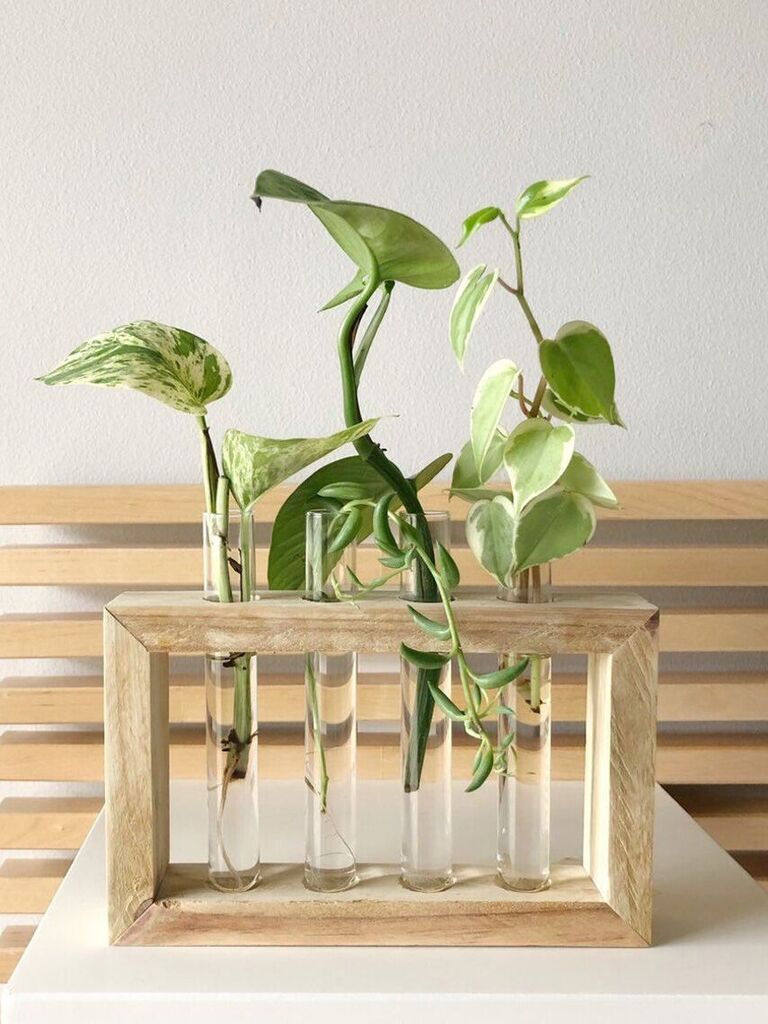 If you're searching for a statement gift for your husband who's also a plant dad, get him this cool propagation station. It even comes with a surprise cutting, so he can get started growing new plant babies stat.
46. A Movie Projector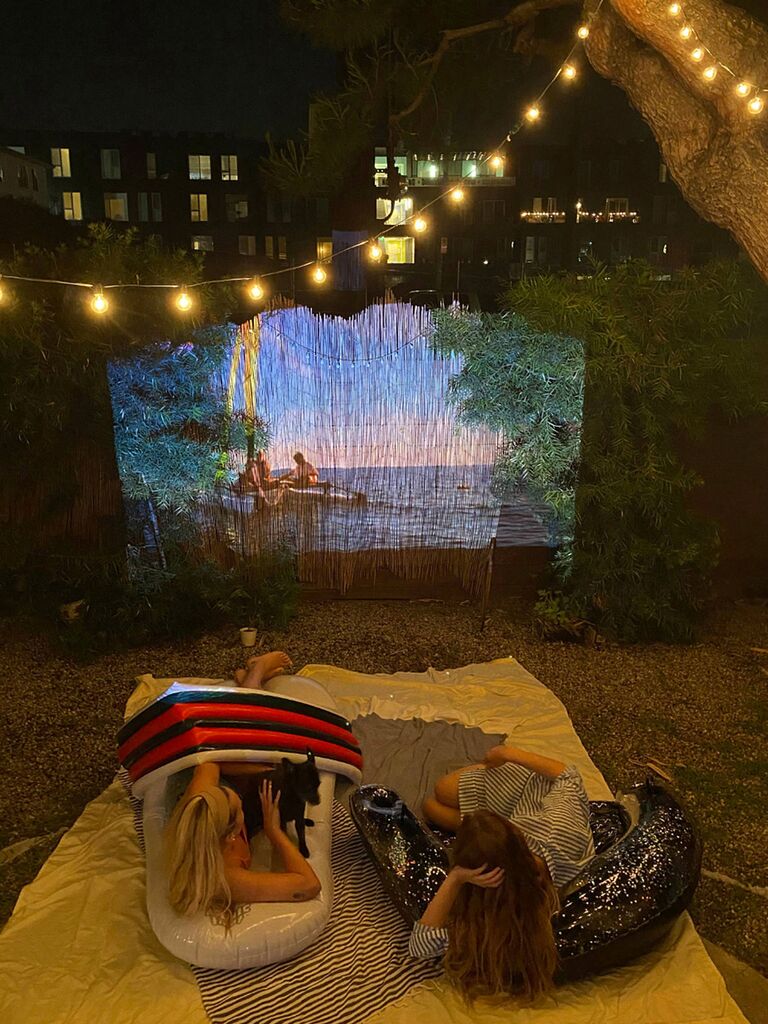 This home theater setup is even better than going to the movies. The kit comes with everything he needs for the ultimate experience. And yes, it's great for gaming too.
47. A Funny Mug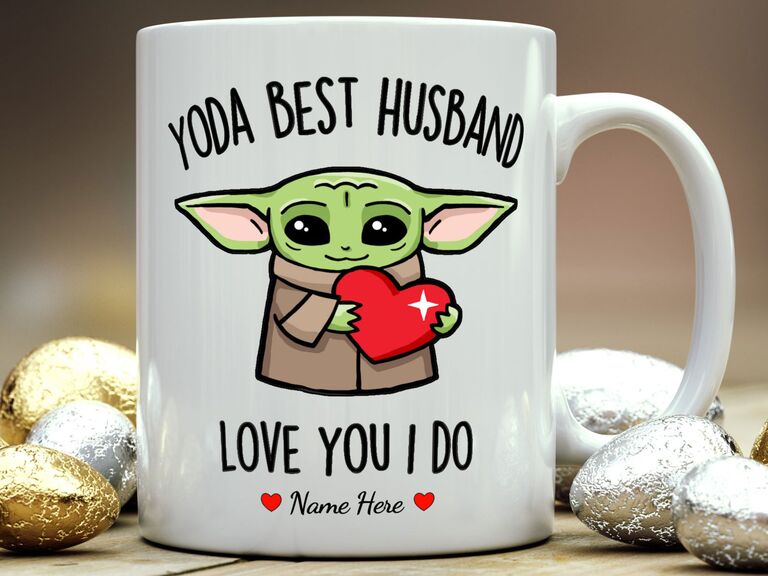 This romantic mug, with an adorable play on words, is the perfect pick for a Star Wars fan this Valentine's Day or Father's Day. Bonus: It's under $20, so it's a great affordable gift for your husband.
48. A Warm Robe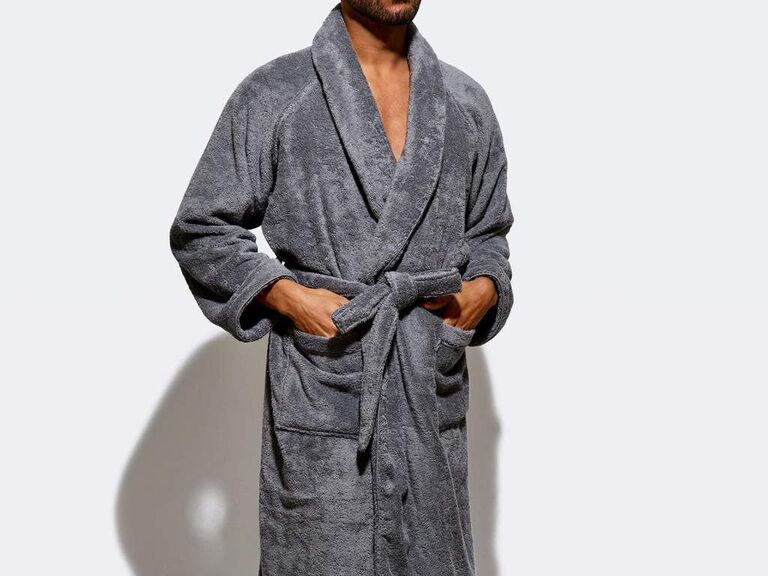 A cozy bathrobe isn't just a good gift for winter. Your husband will treasure having a warm robe to wrap himself in all year round. This one's a splurge, but it's fluffy, fast-drying and undeniably luxurious.
49. Custom Cuff Links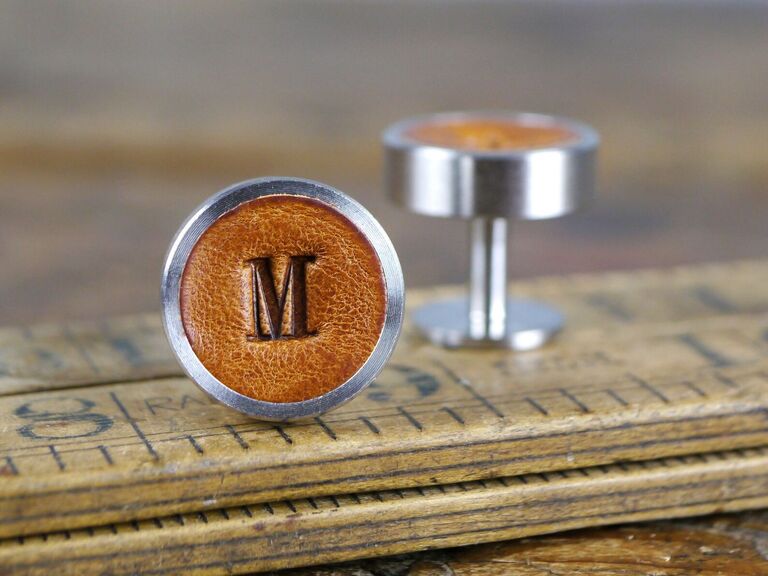 He may think that he has everything, but does he have heirloom-quality cuff links? Buy him this personalized leather pair for a truly impressive gift.
50. Sound Wave Art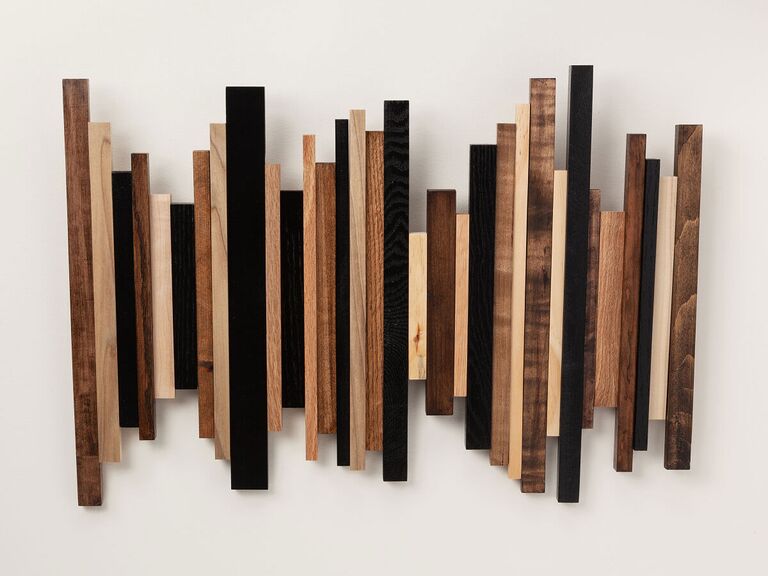 For a really special occasion, like a milestone wedding anniversary, pull out all of the stops. This talented artist will turn "your" song into an awesome piece of wooden art. The art can represent a snippet, a chorus or the entire song.
51. Blue Light Glasses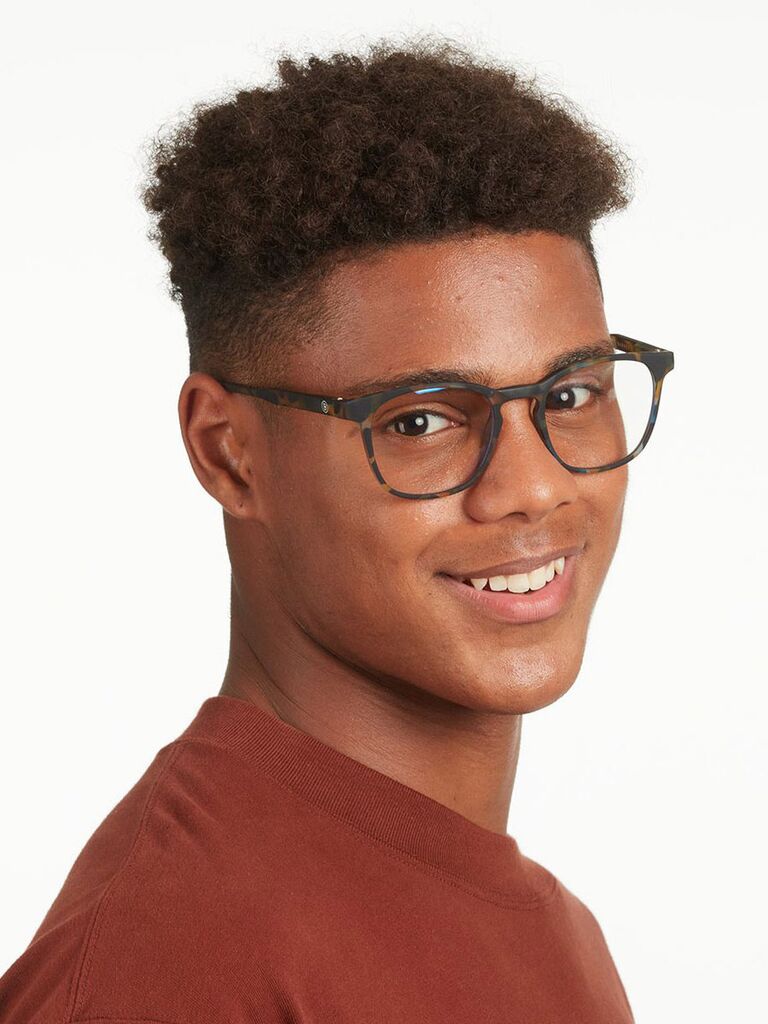 Who says that the best gift ideas for your husband can't be practical? These stylish specs block blue light to protect his eyes while he's working (or Instagram scrolling). You can also add prescription lenses for a gift that does double duty.
52. Pick-His-Own Candy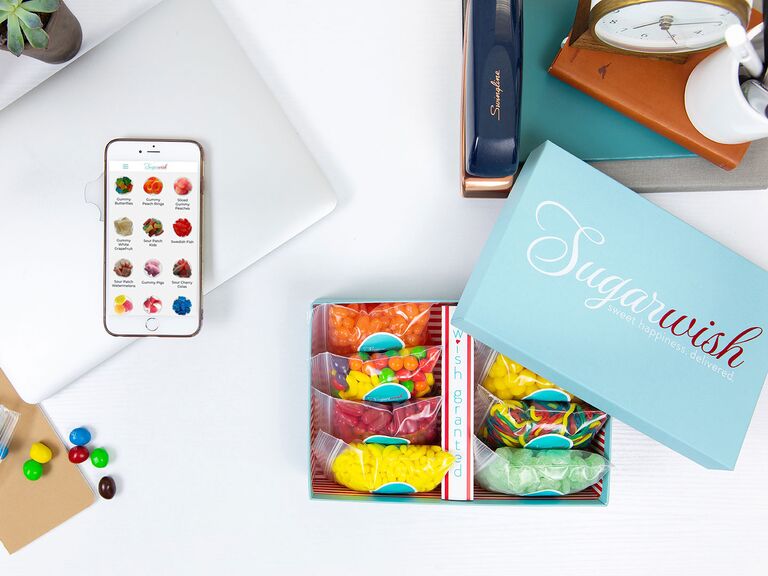 Satisfy his sweet tooth with this creative gift for your husband: a candy delivery that he gets to customize. You surprise him with a Sugarwish, then he selects which treats to receive. Because we know that you know what his favorite flavors are, but just in case...
53. A Whiskey Gift Set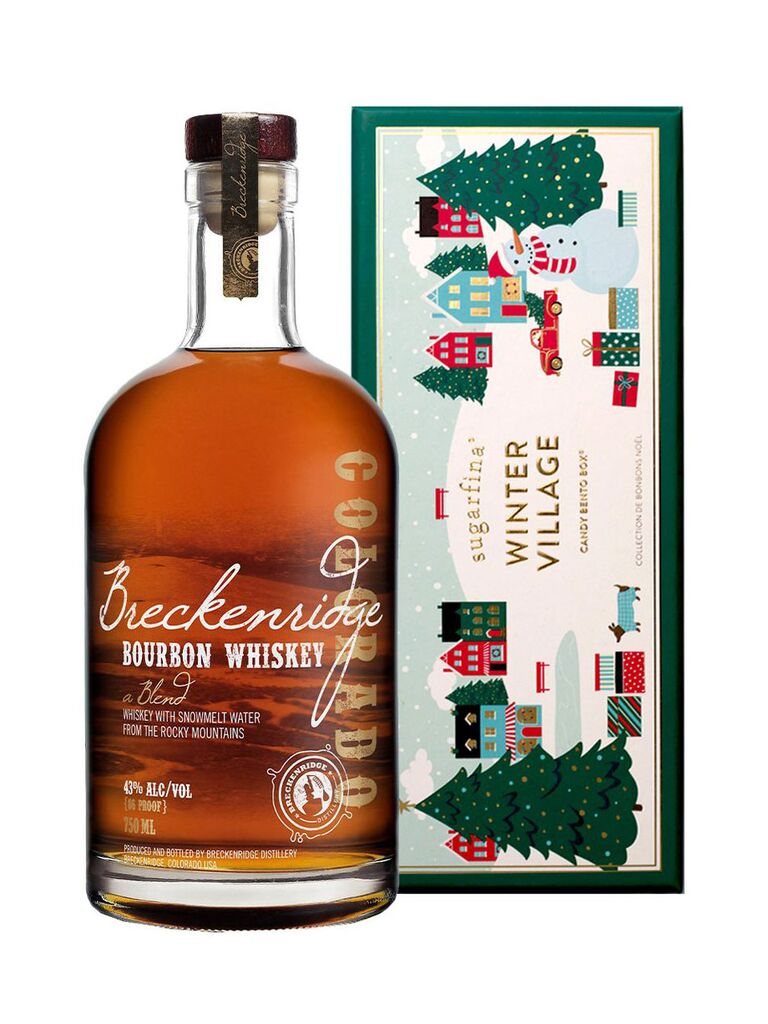 How about some candy with a side of booze? This holiday gift set includes an award-winning bottle of Breckenridge bourbon and three festive Sugarfina sweets: champagne gummies, cranberry cocktail gummies and espresso martini morsels.
54. A Portable Pizza Oven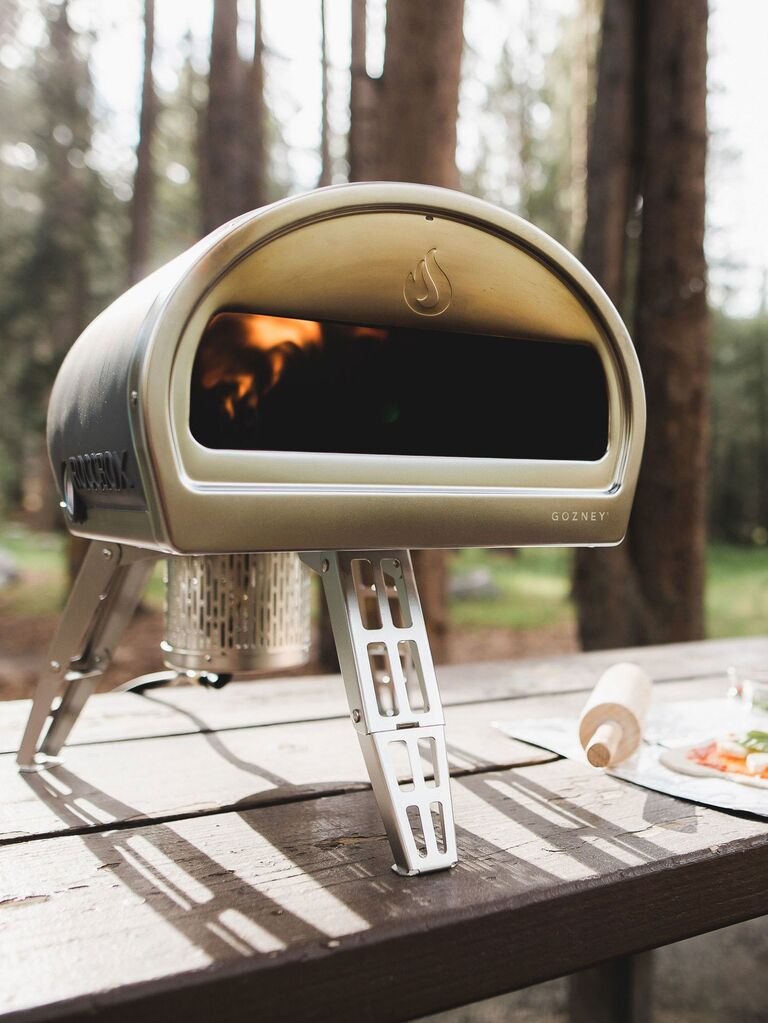 Now more than ever, it pays to have some entertainment in your own backyard. Gozney's portable pizza oven is bound to make your deck the designated party place. And don't be fooled by its adorable appearance—it's built to professional standards.
55. A Salami Bouquet
It's a salami bouquet. What more can we say?
56. Cookie Shots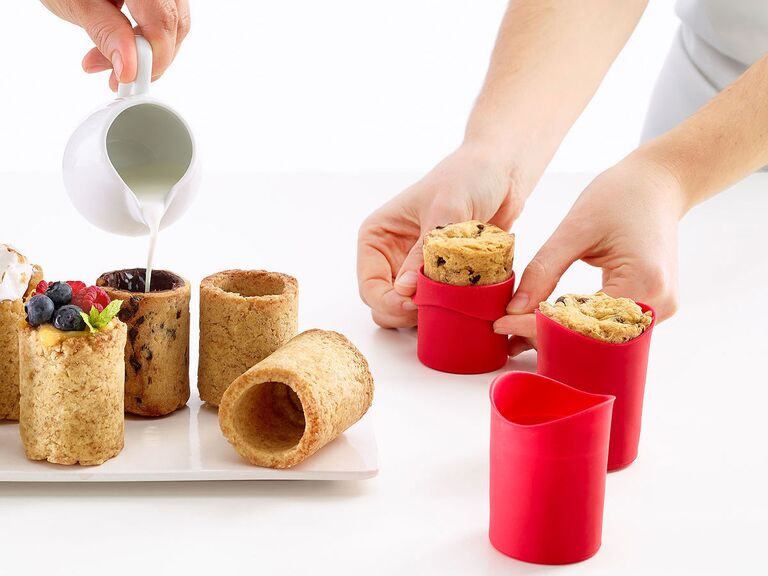 He's never too old for milk and cookies. Surprise and delight him with this cheeky version of the classic combo.
57. A Beer Caddy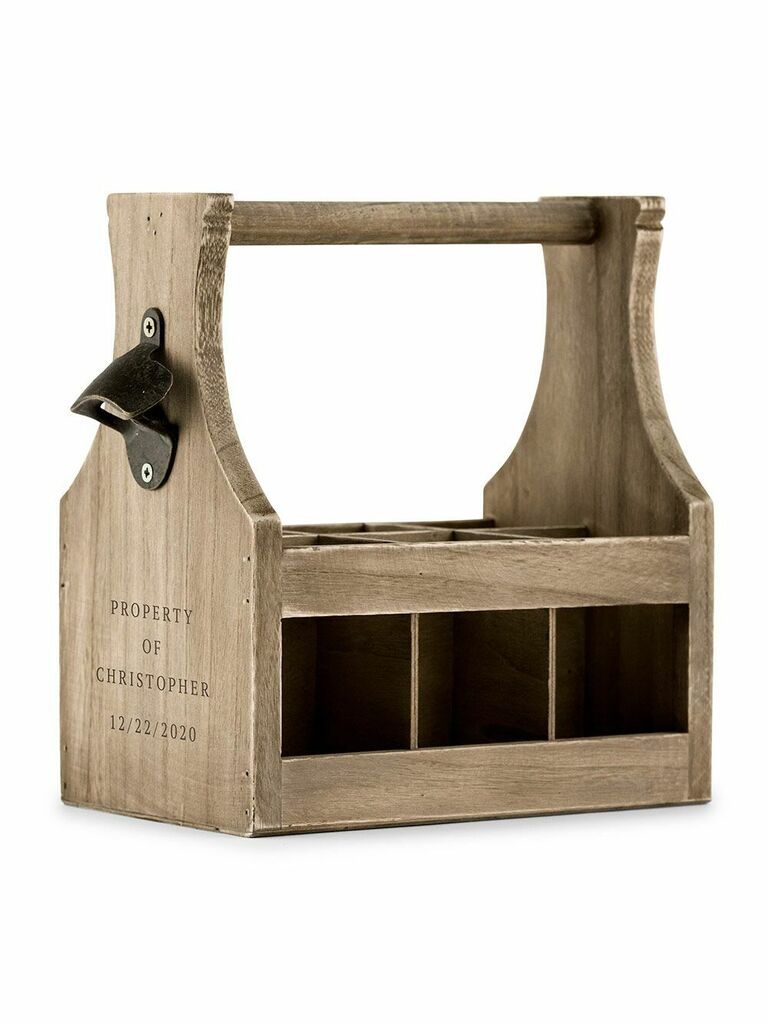 If he frequents the make-your-own-six-pack aisle, this personalized gift is perfect for your husband.
58. A Novelty Lighter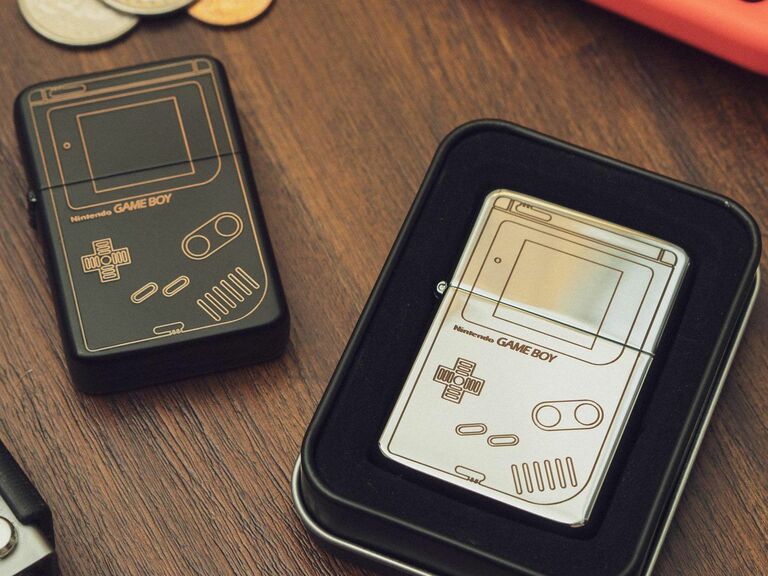 Searching for a small gift for the gamer husband? We never thought we'd call a lighter cute, but this best-selling Game Boy-inspired lighter is exactly that. Buy it as a Christmas stocking stuffer or a fun just-because gift.
59. A Framed Photograph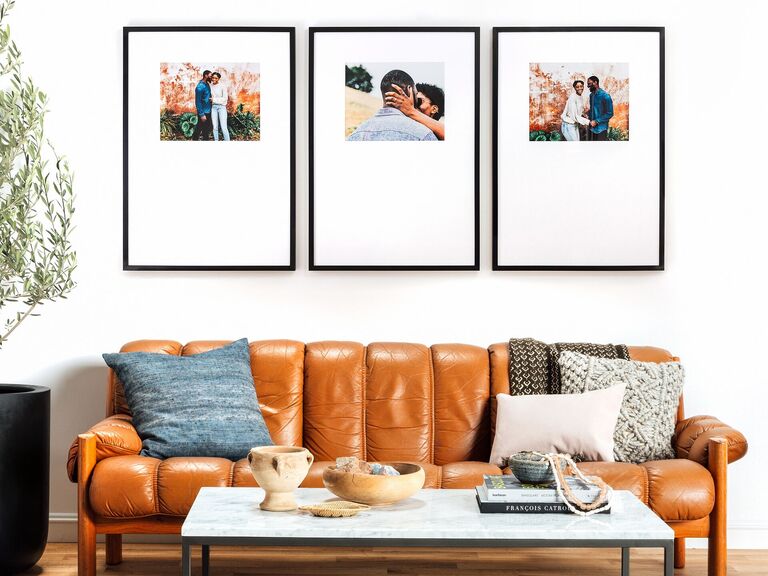 Wondering what to buy a new husband? If you still haven't had time to frame any wedding photos, Framebridge makes it easy. Upload your digital file to the site, choose a frame and a size, then your custom-framed image will arrive ready to hang. How simple is that? Shipping is always free too.
60. A Shave Kit for Sensitive Skin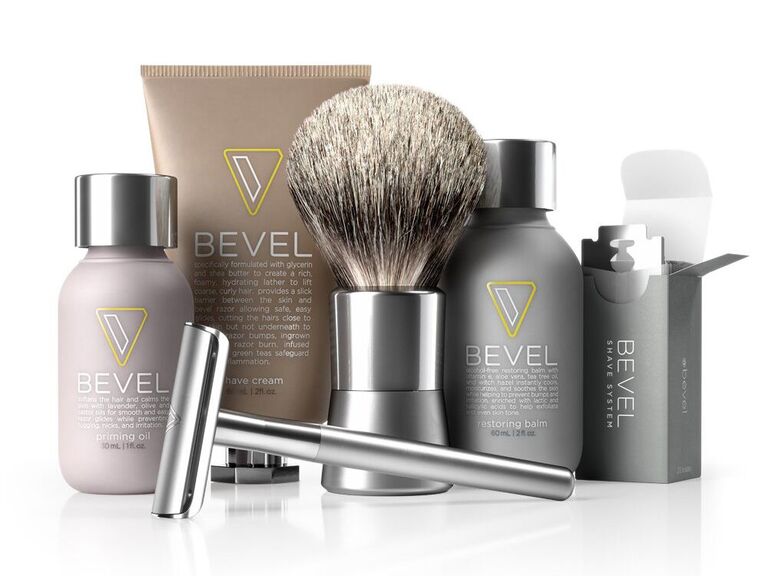 Guys swear that this premium shave kit is life-changing. That means that it's time to swap out your husband's old, subpar set. The products were clinically tested to prevent the razor bumps that he's struggled with in the past. They'll leave his skin feeling nourished, smooth and clean—the complete opposite of irritated. To top it all off, this last-minute holiday gift is available through Amazon Prime.
61. Fine Jewelry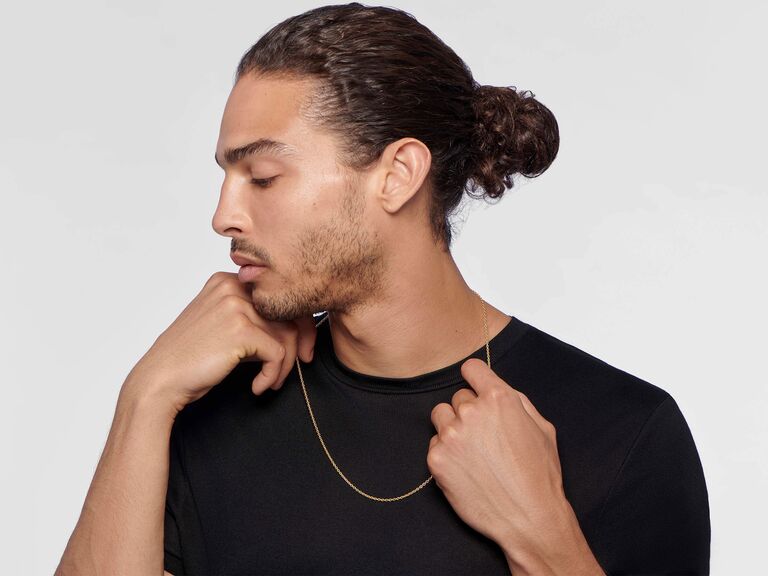 Still in search of romantic gift ideas for your husband? Jewelry is a classic for a reason. If your man is serious about style, check out Auvere. Choose from a range of gold rings, earrings and chains. Whatever you pick, it'll be made to last.
62. A Hilarious Card Game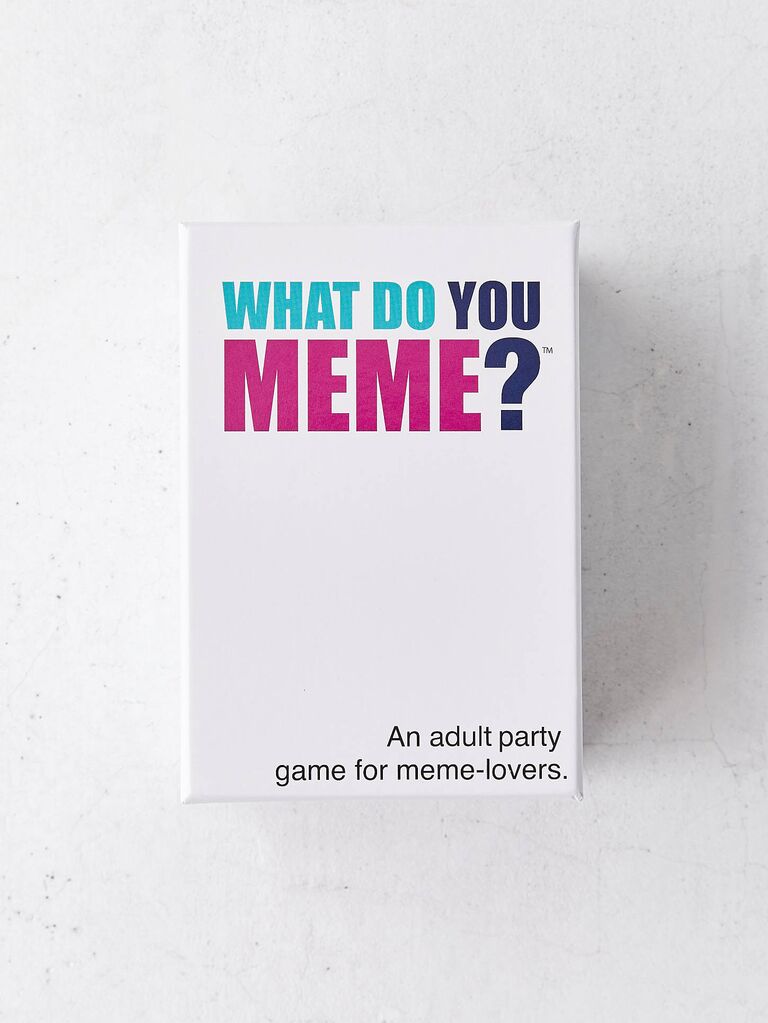 If he's a meme king, get your hubby this hilarious card game. It's a small, funny gift idea that'll entertain him for hours.
63. A Cool Pair of Sunglasses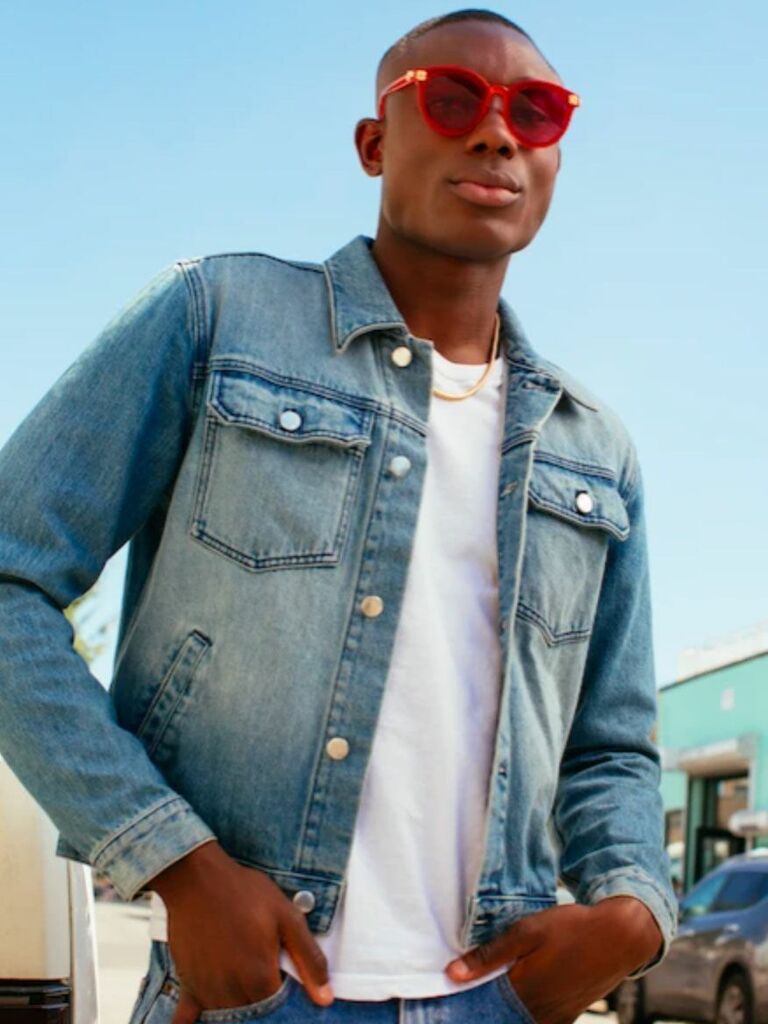 Nroda sunglasses have an impressive list of fans, from Snoop Dogg to Keke Palmer. This specific pair comes in a fresh range of colors for a modern take on the classic wayfarer.
64. A Monthly Date Night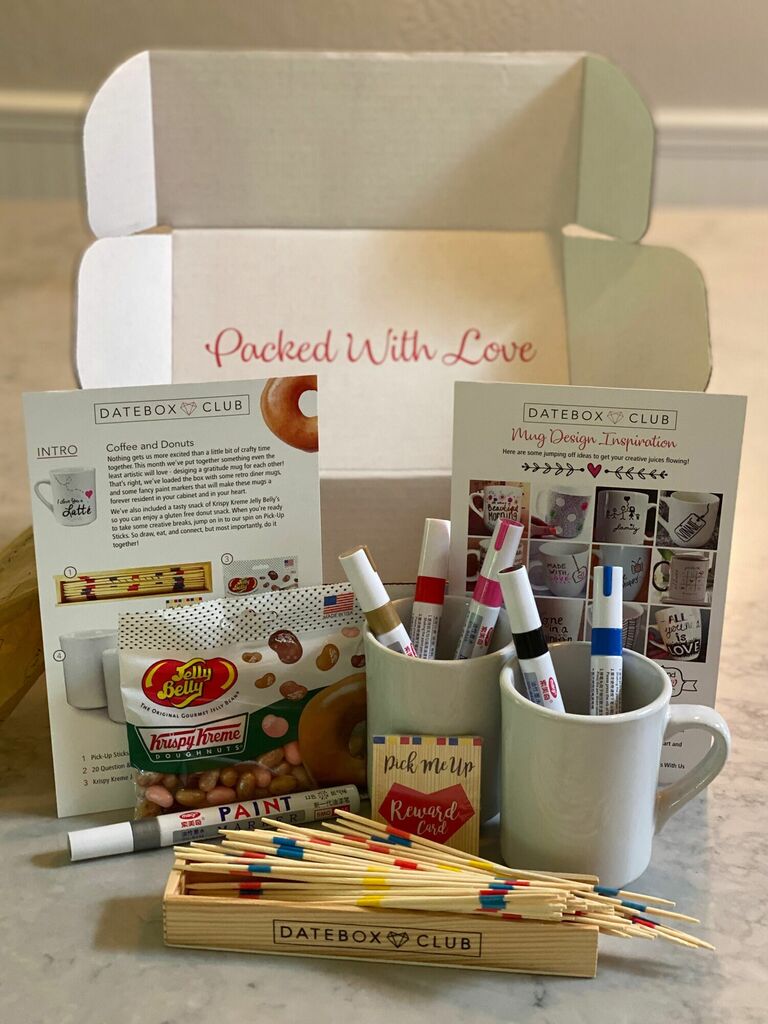 Want a gift for your husband that keeps on giving? Try a subscription service for couples. DateBox Club sends you everything you need for an at-home activity to enjoy together once a month. Kick things off this Father's Day, Valentine's Day, anniversary or holiday season. PS: There's also a digital subscription that's less expensive but more DIY.
65. A Cooler Chair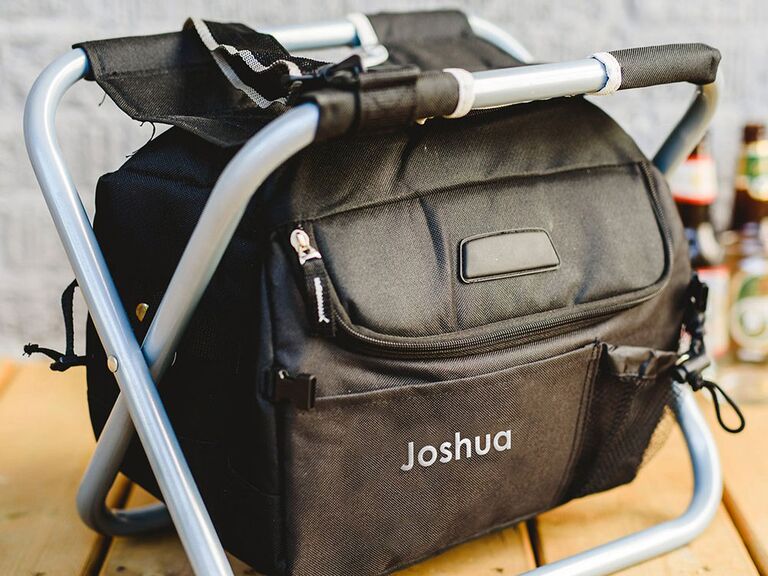 This customized gift is a practical present for the camping or fishing husband. The monogrammed cooler doubles as a seat to help him pack light.