7 Must-Haves for Your Day-Of Beauty Bag
You'll want to keep these items handy to solve any last-minute beauty mishaps.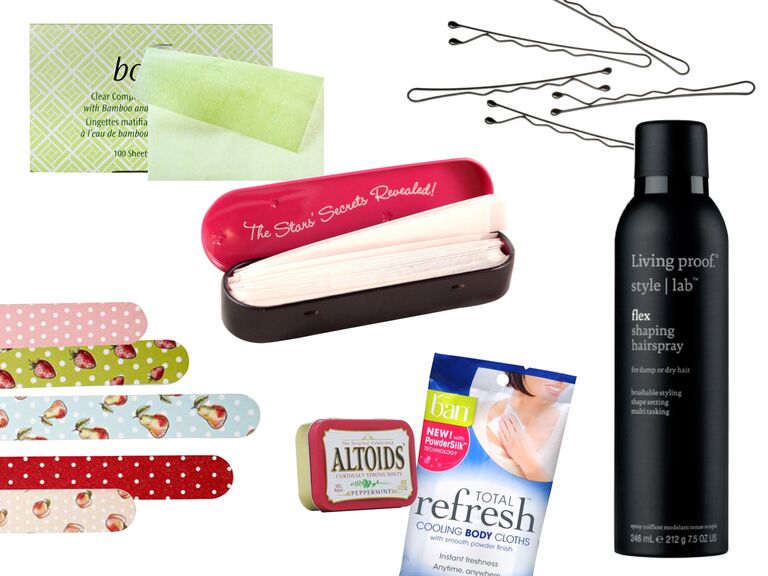 Beauty Must-Have #1: Fashion Tape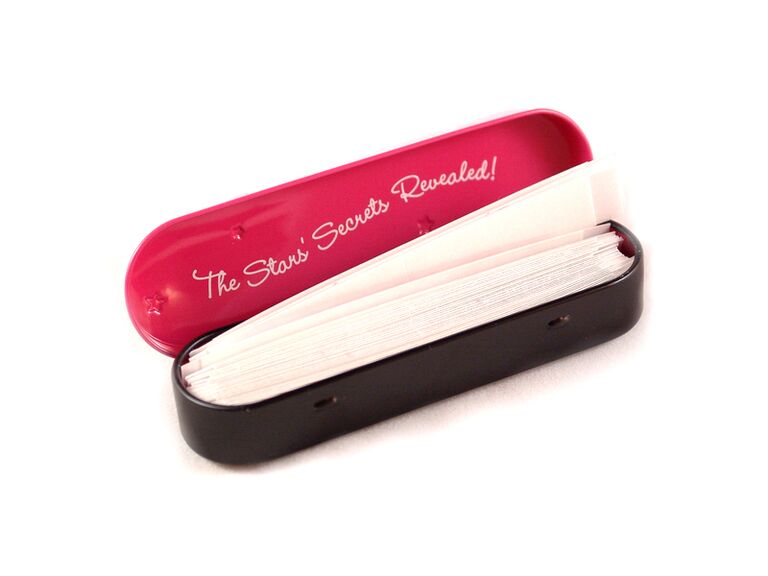 If you've never used fashion tape, it's basically double-stick tape made for fabric and skin. Why on earth would you need that? To tape down your strapless gown (to keep it from slipping) or to keep bra straps from showing. It'll even fix a ripped hemline in a pinch (so you don't have to fuss with safety pins).
Hollywood fashion tape, $9, Amazon.com

Beauty Must-Have #2: Hair Spray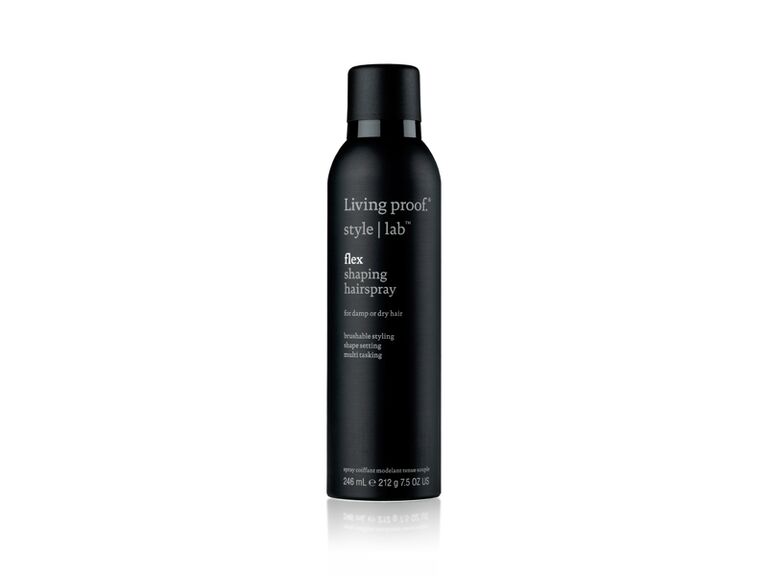 You'll need it for a finishing touch and a quick spritz between the ceremony and reception.
Living Proof Flex Shaping hair spray, $24 for 7.5 oz, Sephora.com
Beauty Must-Have #3: Breath Mints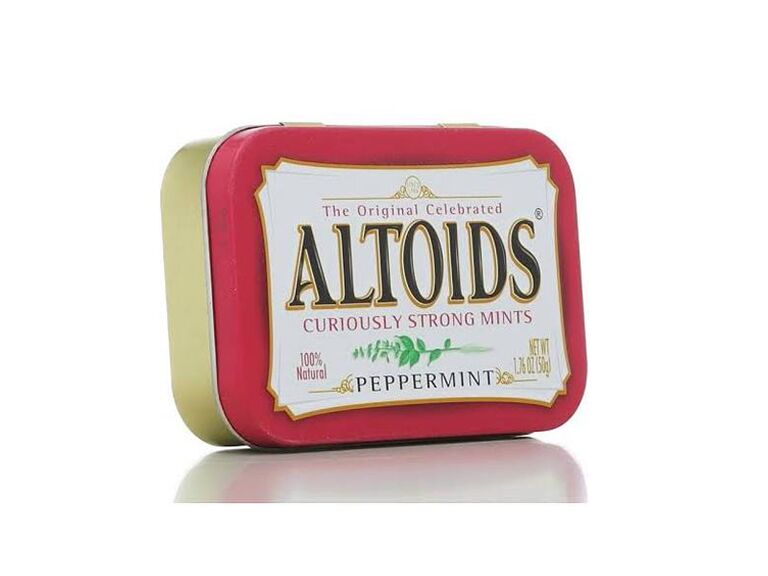 Skip the minty gum on your wedding day and get mints instead. (Do you really want to get caught chomping on it in your wedding video? Not so much.) Buy in bulk and hand them out to your wedding party and VIPs.
Altoids mints, $22 for 12 tins, Amazon.com
Beauty Must-Have #4: Extra Hairpins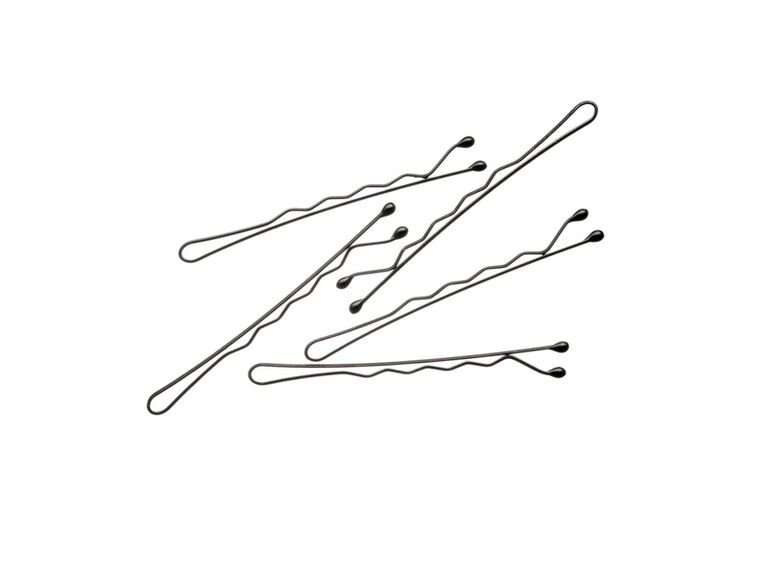 Um, yeah—hairpins are a no-brainer beauty must-have, but this list just wouldn't be complete without them.
MetaGrip premium roller pins, $5, SallyBeauty.com
Beauty Must-Have #5: Sweat Eliminating Wipes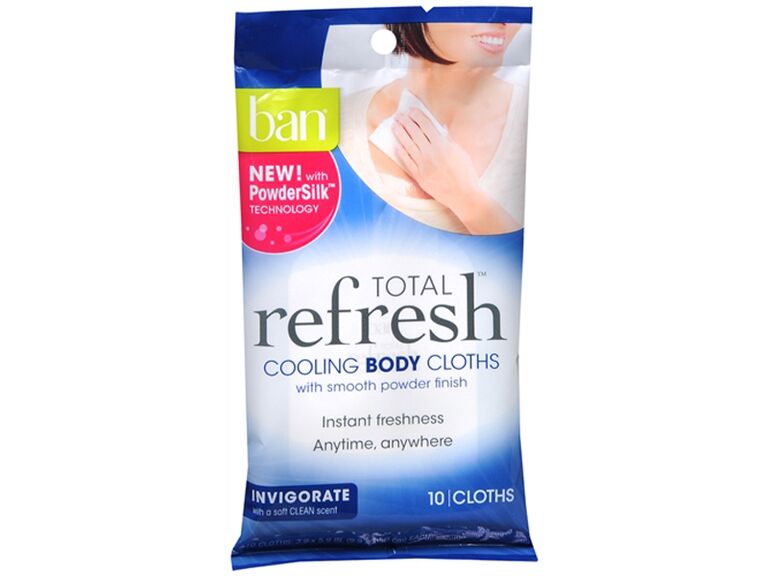 It's not the most flattering topic, but if you or your groom are anxious about sweating (especially if you're planning an outdoor summer wedding), consider these little miracle body sheets.
Ban cooling body cloths, $4, Drugstore.com
Beauty Must-Have #6: Nail File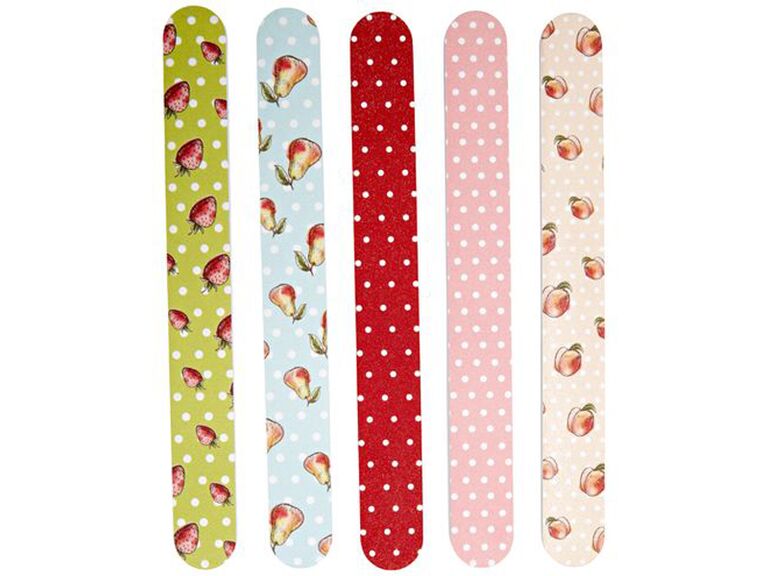 You know how it goes: Someone is always looking for a nail file at the very last minute. Make it an easy process by throwing a couple in your bag. Playful printed ones are not only cute, they're easier to find in your purse too.
Beauty Secrets nail files, $1 each, SallyBeauty.com
Beauty Must-Have #7: Blotting Papers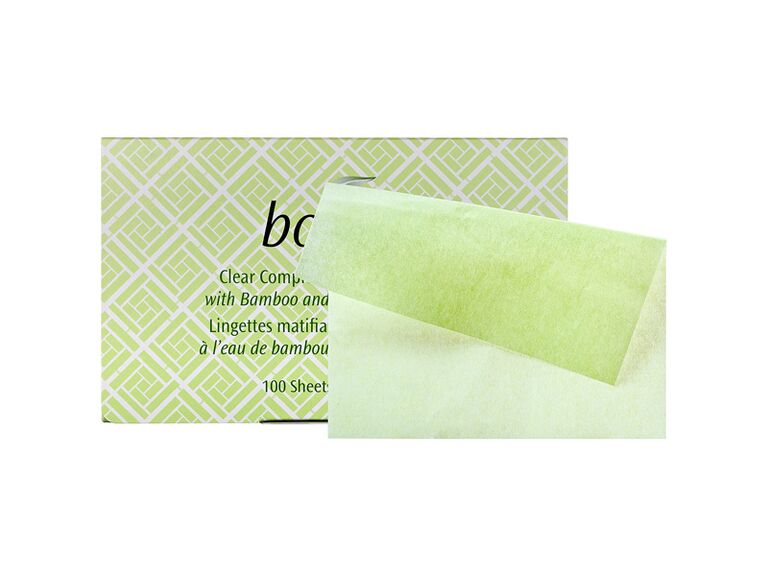 You want to sparkle—not shine—so keep these on hand to use throughout the day and especially before your photographer starts snapping away. These blotting papers are made with green tea, so they'll not only reduce oil slick on your forehead, they'll soothe and protect your face as well.
Boscia green tea blotting linens, $10, Sephora.com