What Makes This Cake Cost $20 A Slice?
It may be tempting to blow your budget on pricey splurges, (like this $15,400 Pnina Tornai gown) but remember, it's free to look! This cake from Sylvia Weinstock is just gorgeous, but it comes at a price. We asked the cake genius what it takes to create such a beautiful four-tiered confection. Find out below!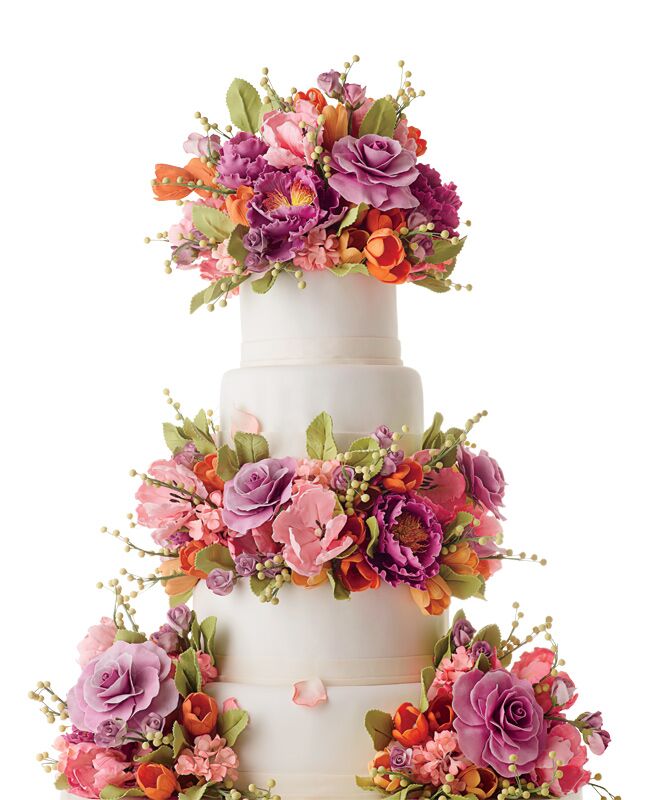 Devon Jarvis
Production:
From start to finish, a team of 17 people— including a baker, carpenter, icer, flower sculptor and decorator—is required to make this cake.
Ingredients:
Weinstock uses buttercream exclusively, which is trickier to work with than fondant and requires a steadier hand.
Embellishment:
One sculptor spends a solid week making 100 of these big sugar flowers.The colors for the flowers are either already mixed into the sugar dough or painstakingly hand-applied by a separate artist.
Total price tag: $20/slice
Want More? Of Course You Do!
> Insider wedding cake tips
> 30 ways to save money on your wedding
> 10 hidden wedding costs