10 Ways To Use Hanging Glass Globes At Your Wedding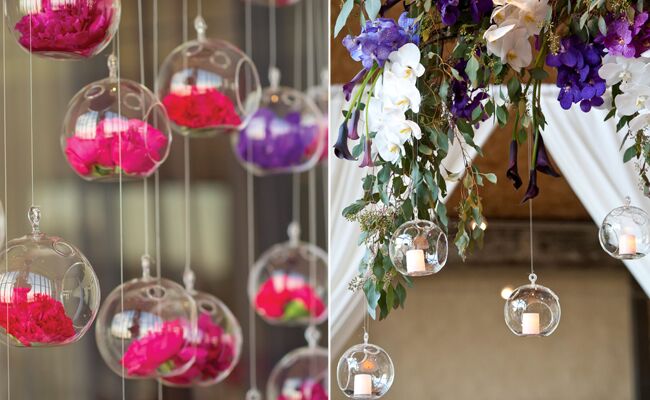 Kate McElwee Photography;Q Weddings
As far as wedding accents go, the glass globe votive is impressively versatile! If you're going for a rustic woodland style, decorate your outdoor ceremony space by hanging globes filled with twinkling votives and plants fit for a terrarium. If it's the glam look you're after add dimension to a ceremony arch by hanging a group of glass globes filled with your wedding flowers or dangle the candleholders from tall centerpieces on your reception tables. Buy the hanging glass votives at a floral supply store (like Accent Decor or Save On Crafts), then find a few ways to use them at your wedding from the options below!
1. Fill With Flowers and Decorate The Huppah Or Ceremony Arch
From the album: A Modern Romantic Wedding in Boston, MA
2. Add Votive Candles And Hang Over The Banquet Table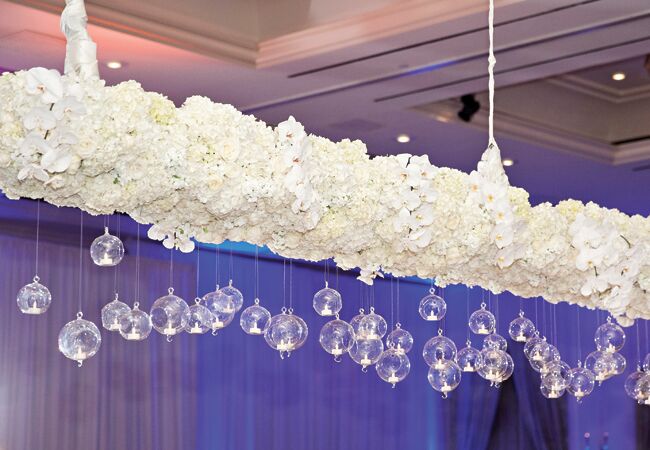 From the album: A Classic and Elegant Wedding in Irving, TX
3. Create Mini Terrariums And Decorate The Stairs At Your Reception Venue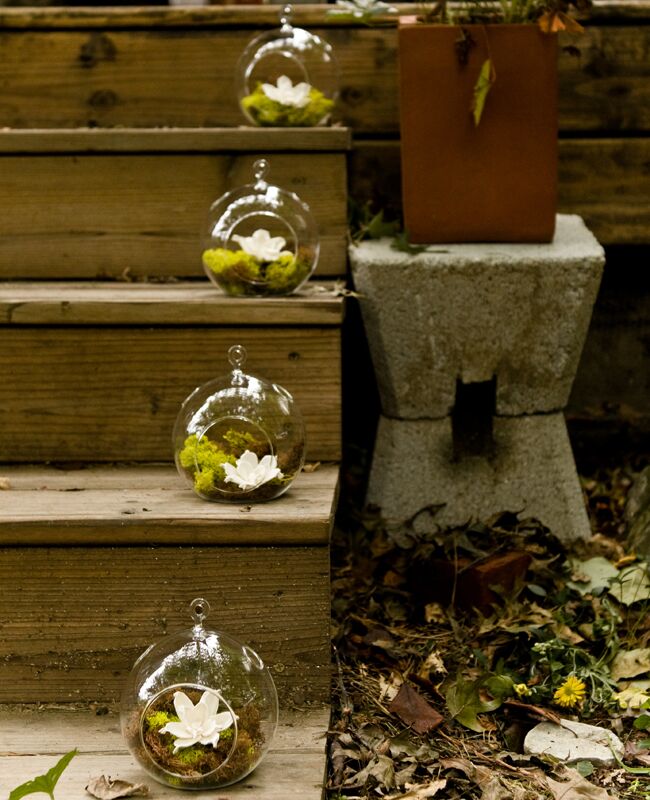 From the album: An Eco-Friendly Backyard Wedding in Philadelphia, PA
4. Add Live Fish And Attach To A Sturdy Lampshade At Your Reception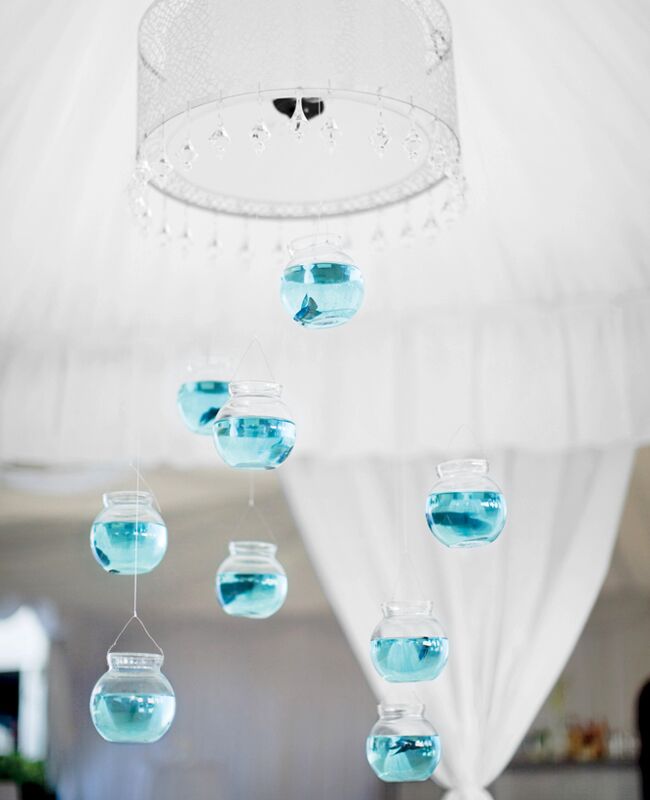 From the album: A Glamorous Beach Wedding in Wrightsville Beach, NC
5. Hang Them As Bud Vases At Your Ceremony And Candleholders At Your Reception
From the album: A Rustic Outdoor Wedding in Austin, TX
6. Add Strands Of Crystals And Decorate Tall Centerpieces With Them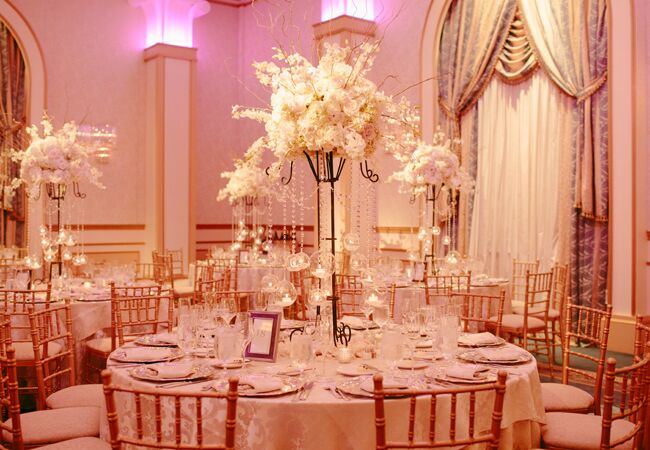 The Wedding Central HD Video and Photography
From the album: A Glitzy Glam Wedding in Cedar Grove, NJ
7. Use Them As Bud Vases And Decorate Cocktail Lounge Furniture
From the album: A Modern Ranch Wedding in Austin, TX
8. Display Air Plants At Various Heights Above Your Cake Table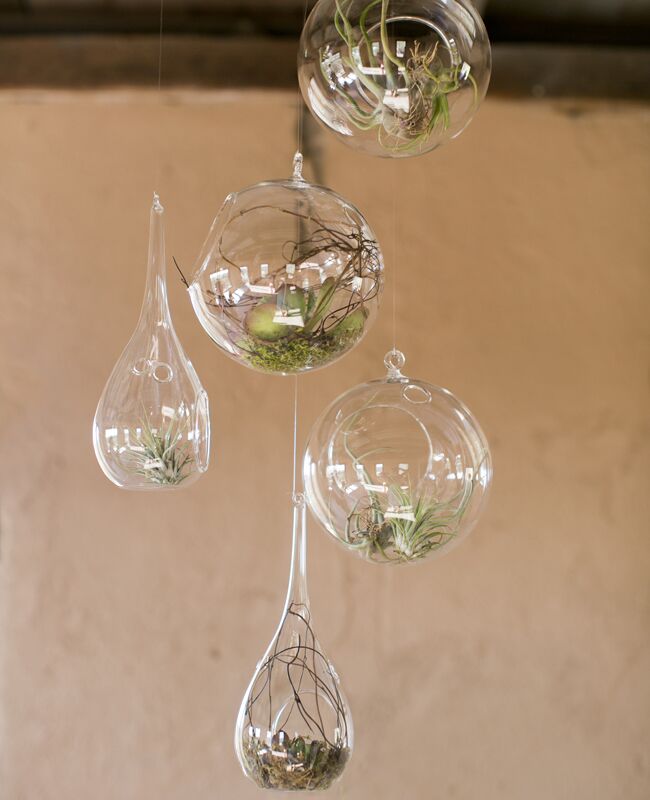 From the album: A Romantic Desert Wedding in Tucson, AZ
9. Add Romantic Lighting To Your Indoor Reception
10. Mix With Lanterns At Your Outdoor Ceremony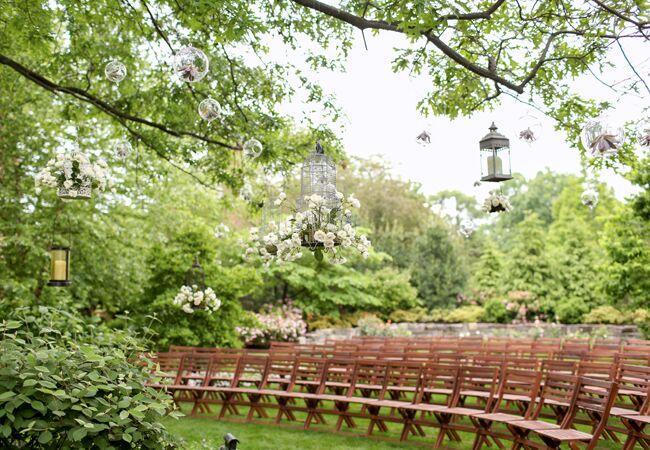 From the album: An Intimate Backyard Wedding in Rocky River, OH
See More!
> Steal this bright idea (lamp centerpieces!)
> Wedding flowers: our top tips