16 of the Funniest Wedding GIFs on the Internet
If you need a break from wedding planning for a good laugh then you've come to the right place. We scoured the internet to find our favorite hilarious wedding GIFs of moments caught on camera (they range from the completely unexpected to utterly cringe-worthy). These GIFs will help you put everything in perspective. Think about it: There's bound to be some bloopers on your wedding day (that's what happens when you combine family, friends, an open bar and cameras to document every second), but looking back, all you'll remember is how fun it was and you'll be able to laugh at that one O-M-G moment. From bouquet tosses gone wrong to animal mishaps, check out our selection of the funniest wedding GIFs we can't stop watching.
The Interception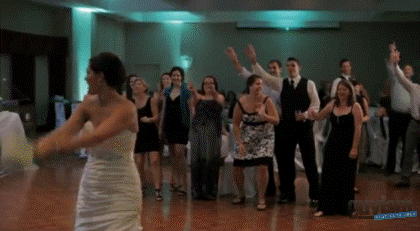 The Dedicated Photographer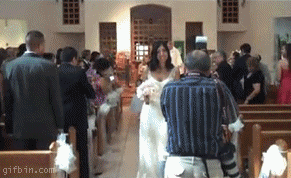 The Bad Aim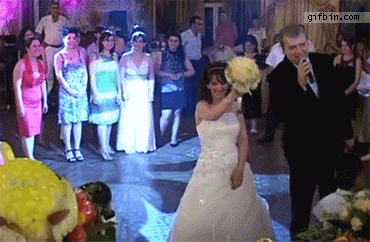 The Chivalrous Groomsman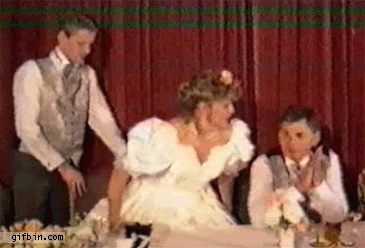 The Poorly-Thought-Out Entrance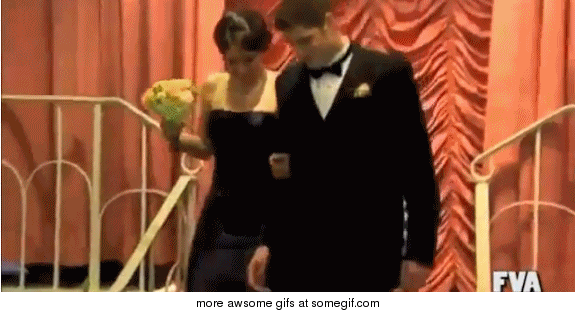 The Fed Up Ringbearer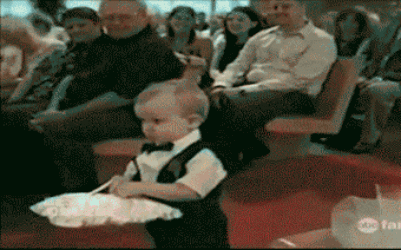 The Makeshift Dance Floor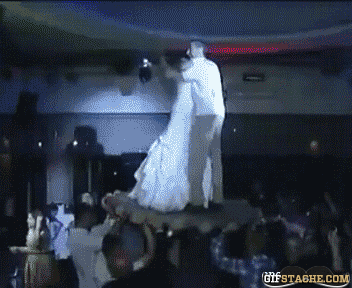 The Distracted Bride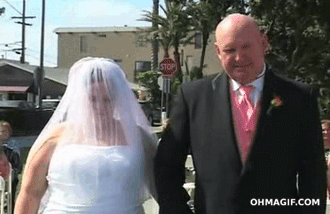 The Pole Dancer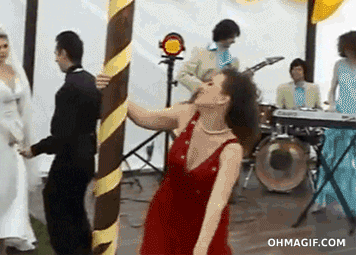 The Clumsy Officiant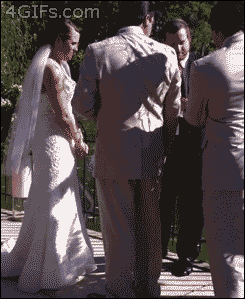 The Prankster Bride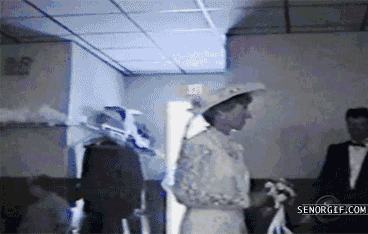 The Home Run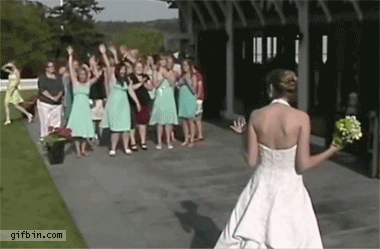 The Bridal Party Portrait Gone Awry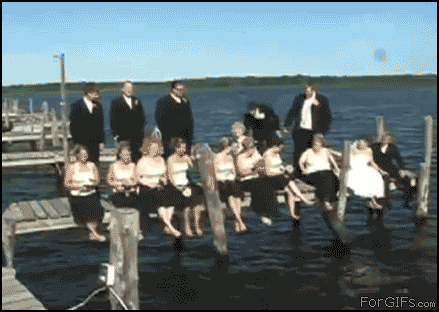 The Cake Collapse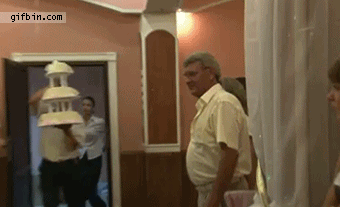 The Swan Princess Bride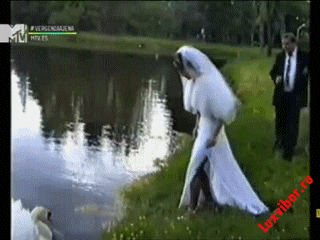 The Party Pooper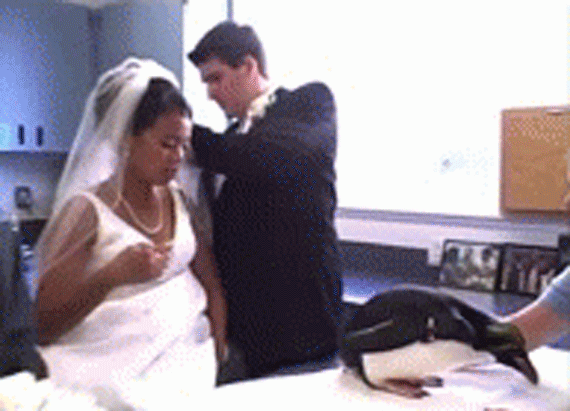 Want more? Of course you do!
> 15 stages every bride goes through
> 7 ways NOT to announce your engagement