Just 16 Hilarious Wedding Fail GIFs—That Is All
Having a bad day? At least you weren't a part of any of these wedding disasters.
by Simone Hill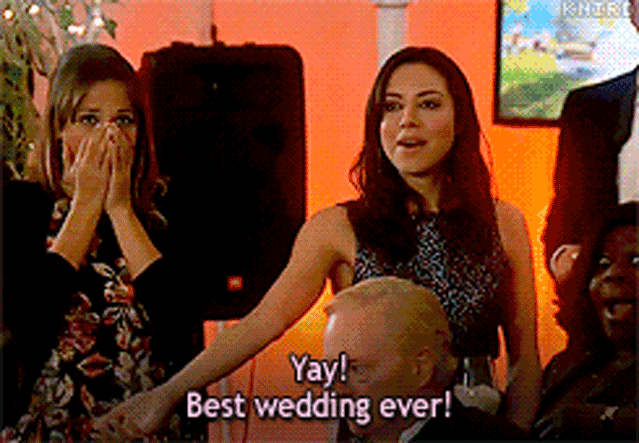 If you need a break from wedding planning for a good laugh (or cringe), you're in the right place. These hilarious wedding disasters, thankfully caught on camera and captured in GIFs, are just what you need to put everything in perspective. There's bound to be bloopers on your wedding day (that's what happens when you combine family, friends, an open bar and cameras to document every second), but if you learn anything from this roundup it's that pretty much any malfunction gets funnier with time. From tumbling bridal parties to ring bearer mishaps, here are some of funniest wedding GIFs floating around on the Internet.
Underwater Photographer
Bouquet Knockout
That Fancy Feeling
Dock Busters
Confetti Facial
Chair Dance
Waves of Emotion
Wait for It…
Wait for It...
Wait for It...
Perilous Stairs
Man Down
Veil Swap
Newlywed Fumble
Flipping Out
Catch That Kid