4 Wedding Cocktail Trends To Try
by Jamie Miles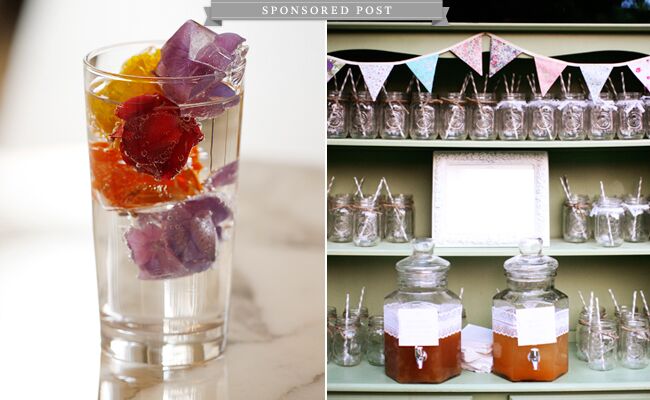 Just a few weeks ago one of the biggest wedding and event cocktail designers Yusef Austin, aka The Cocktail Architect, stopped by our offices to share a few of his top secrets to creating the perfect cocktail. Here's what we learned!
1. Oversized Ice Cubes Are Hot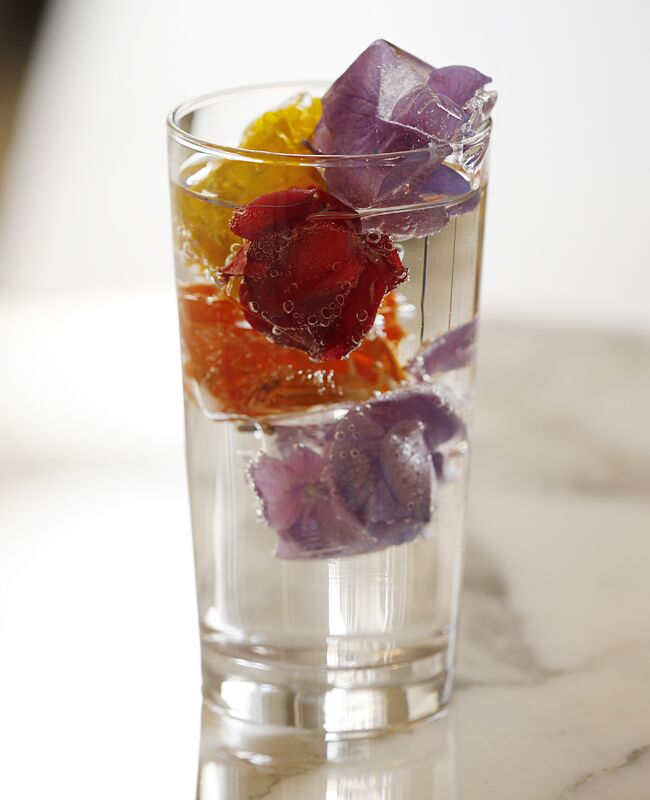 Supersizing your ice cubes is a big trend in cocktails right now. Gigantic ice cubes not only look great but keep your drink cold without diluting it quickly. Plus, you can even add flower petals to each cube for an extra burst of color (just make sure your flowers are organic). Try it for yourself — we found some really cute trays at Williams-Sonoma.com.
2. Herb-Infused Spirits and Flavored Liqueurs Are The New "It" Cocktail Staples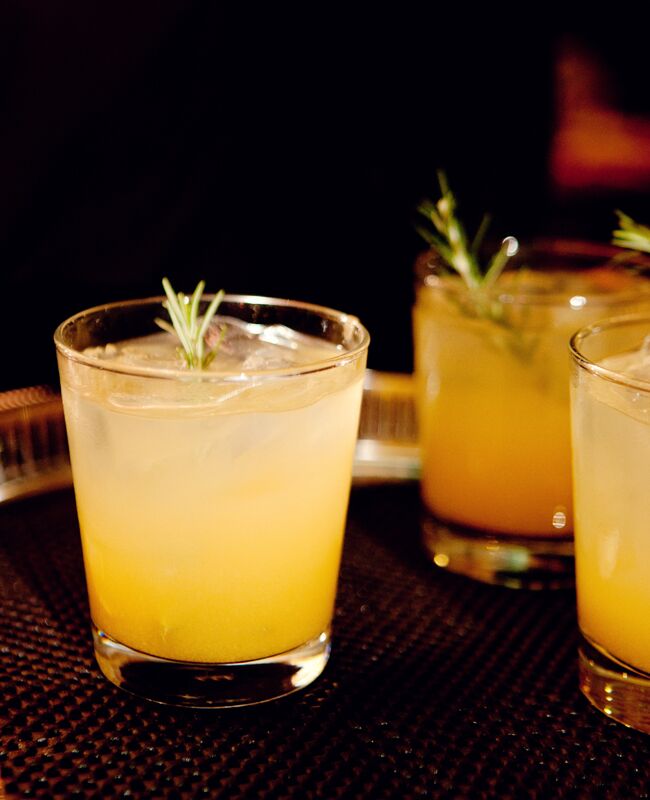 We're talking aphrodisiac teas (like those made with Ginseng), Matcha tea (a green tea found in Japan), lavender and any other herb, fruit or spice to take the typical cocktail and make it taste amazing. Infuse your favorite liquor overnight (think rosemary in vodka or basil in gin) and serve chilled with your favorite mix. Don't have time to infuse the liquor overnight? Try a cocktail with St. Germain, a liqueur crafted from elderberry flowers. St. Germain tastes a little like peach, orange, grapefruit and pear all rolled into one! Finally, top off your favorite cocktail with your favorite fresh herb. The trick to releasing the aroma from herbs is to put a sprig in the palm of your hand and hit it with your other. Then top off your drink for a cocktail that smells and tastes amazing.

3. Spicy Cocktails Will Keep Everyone On The Dance Floor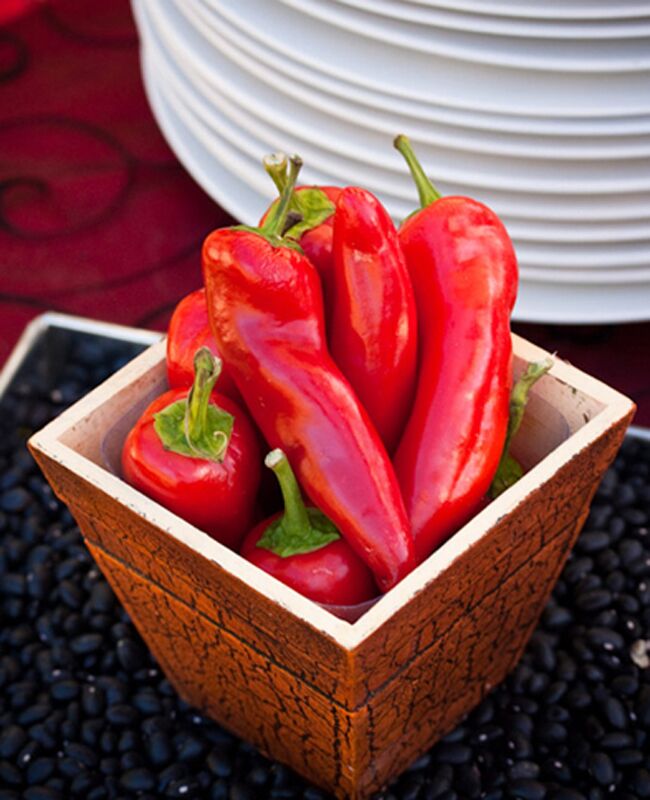 Add habaneros, siranos or any other pepper you can handle to your liquor for a seriously surprising twist. Cut the peppers in half and infuse them in liquor overnight. If you can't handle too much heat try bell peppers instead of the spicier alternatives for a fresh flavor twist. Another trick? Cool down the spice with cocoa powder and a cream-based liquor.
4. Batch Your Cocktails For Big Parties (Like Your Engagement Party, Bachelorette or Bridal Shower)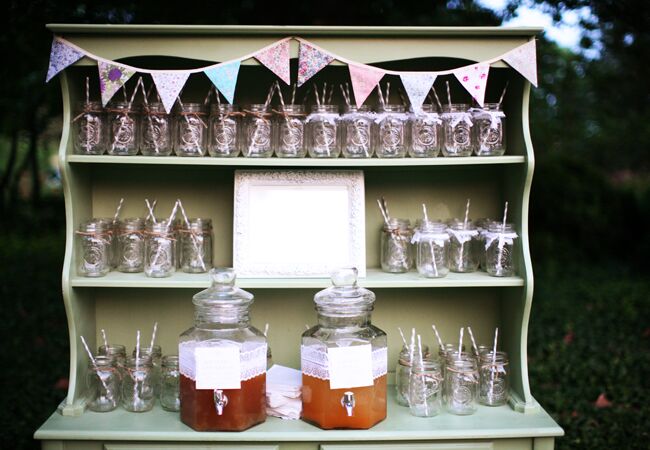 Austin says that batching your cocktails is a must-do for any gathering larger than 4 or 5 guests. Mix your cocktails before your guests arrive, then set them out in pretty containers next to your glassware so that guests can help themselves. How to make sure you pour the perfect cocktail without spilling? A turkey baster! No, seriously — watch our video with Yusef Austin (and put a turkey baster on the registry if you haven't already).
Want more?
> Our favorite signature cocktails
> 100+ ways to style your cocktail hour
> Creative catering ideas for the cocktail hour and reception