6th Anniversary Gifts for Him, Her and Them
Celebrating six years of marriage calls for amazing 6th anniversary gifts. Find tons of modern and traditional 6th anniversary gift inspiration for him, her and the couple.
by Maggie Seaver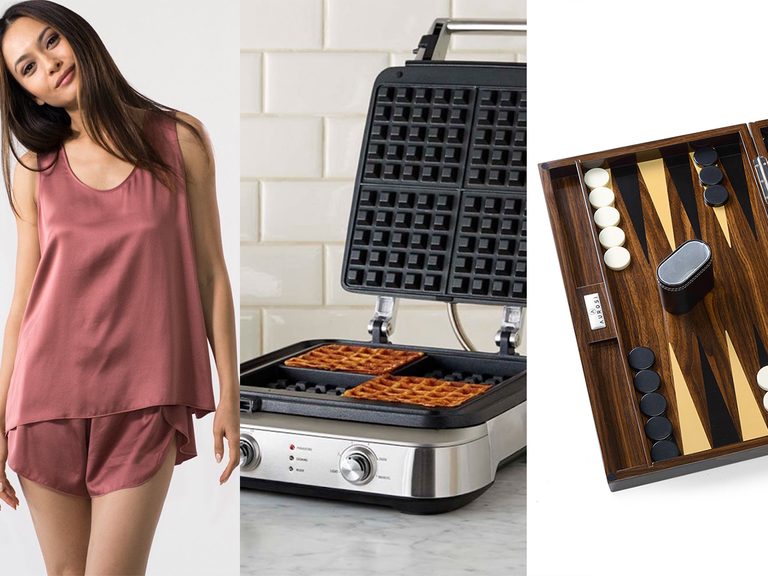 After celebrating a milestone 5-year anniversary, you might be having trouble topping last year's gifts with a 6th wedding anniversary gift for your wife, husband or the couple. Don't worry, you're not in competition with yourself to go bigger and better with a 6-year anniversary gift—it's all about the thought and love behind it. Plus, you have both traditional and modern 6th anniversary gift guidelines to help you find something perfect for him, her and the couple.
What Is the 6th Anniversary Gift?
The traditional 6th wedding anniversary gift in the US is iron (in the UK, it's sugar). Iron anniversary gifts can be interpreted literally or figuratively—it's up to you. Go for hand-forged iron jewelry or think outside the box with a set of golf clubs. The modern anniversary gift is wood, and the same creative license applies to shopping for wood anniversary gifts. But there's no rule stating your 6-year anniversary gift has to include these materials—they're simply assigned as the elemental symbols of the 6th anniversary, so think of them as helpful jumping off points if you're stumped. Keep scrolling for classic and creative 6th anniversary gift ideas for him, her and them.
In this article:
6 Year Anniversary Gift Ideas for Her
Is your wife less than excited about receiving an iron or wood anniversary gift? No problem—feel free to stick to what you know she loves (or branch out if you're feeling confident). Here are five beautiful and thoughtful 6th anniversary gifts your wife will cherish.