The Best 6-Year Anniversary Gifts to Celebrate 6 Years of Marriage
Honor six years of love and marriage with traditional gifts made of iron and wood.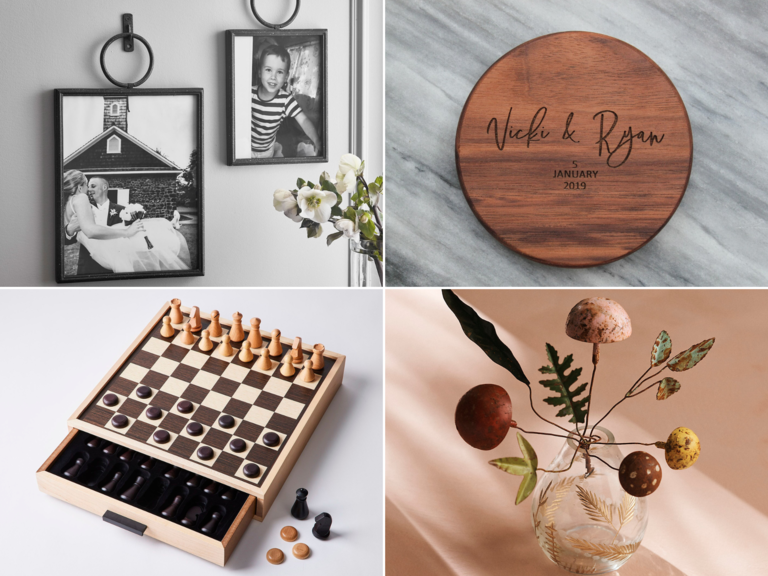 Photos, From Clockwise: Pottery Barn, ItsSerenityDesigns, Food52, Terrain
We have included third party products to help you navigate and enjoy life's biggest moments. Purchases made through links on this page may earn us a commission.
It's time to celebrate six years of wedded bliss and what better way to mark the occasion than by choosing a meaningful six-year anniversary gift? Whether you're shopping for your spouse or a happy couple in your life, we've found the best traditional and modern anniversary gifts for this romantic milestone. If you'd prefer to take a unique approach to your gifting, we've got you covered there too with some awesome alternative presents that are just as special. From personalized games to practical cookware, our roundup includes lots of great options to show your partner (or the lovebirds) you care. Keep reading to learn more about the various symbols associated with the sixth wedding anniversary.
In this article:
Traditional Six-Year Anniversary Gifts
With every year that passes, a marriage gets stronger—and the traditional six-year anniversary gift of iron is proof of that. Iron is a tough and durable metal that can last a lifetime, making it a fitting tribute to a marriage that has reached the six-year milestone. You and your partner have likely forged a close and loving bond since you said "I do," so why not treat them to something special for your sixth wedding anniversary? While an iron anniversary gift might not seem very romantic, there are many creative ways to incorporate this traditional material into your shopping.
Cast Iron Pizza Maker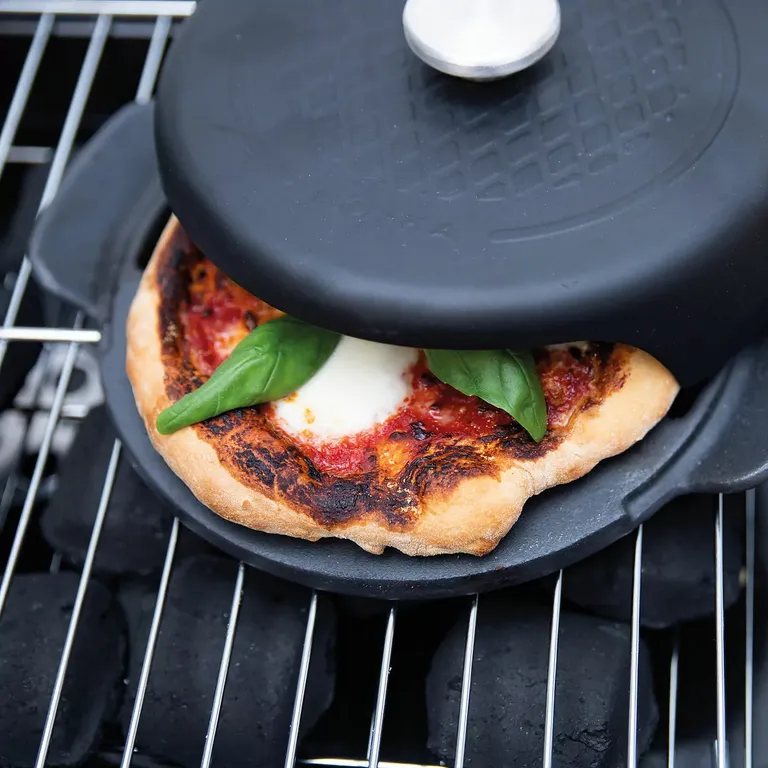 Shopping for someone who loves pizza? This miniature cast iron oven makes personal pizzas on the grill in under 10 minutes. Plus, its portable size makes it easy to bring anywhere, even camping. It's a creative (and practical) six-year wedding anniversary gift that they can use long after the romantic milestone has passed.
Personalized Iron Beverage Tub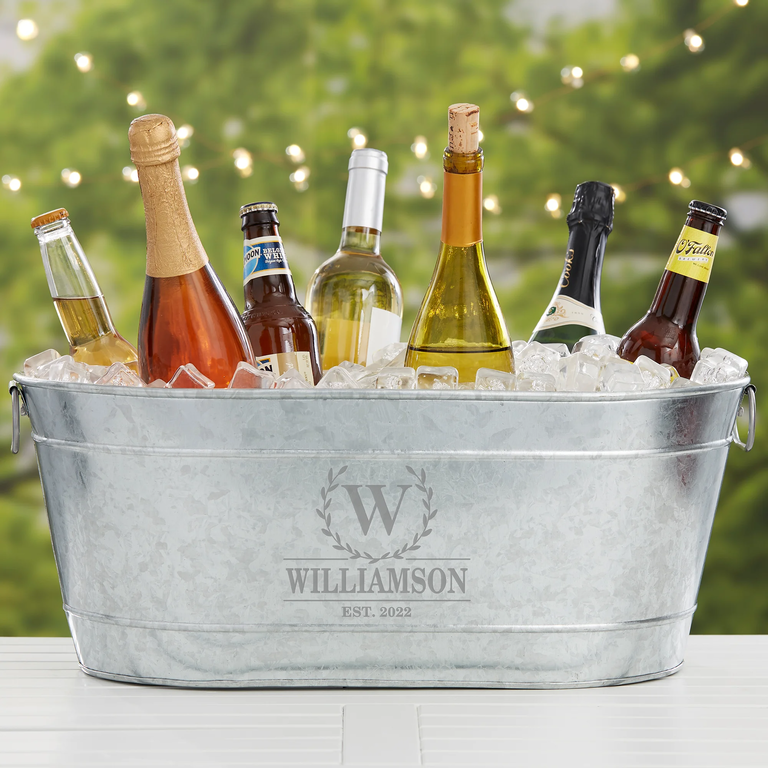 If your spouse or favorite duo loves hosting parties, they'll adore this metal beverage tub. This useful sixth anniversary gift is made from galvanized iron and can be customized with their name or monogram for an extra personal touch. It's great for toting drinks onto the deck or into the kitchen and will add style to any at-home celebration. Want to go all out? Fill it with their favorite beverages to really get the party started.
Cast Iron Dutch Oven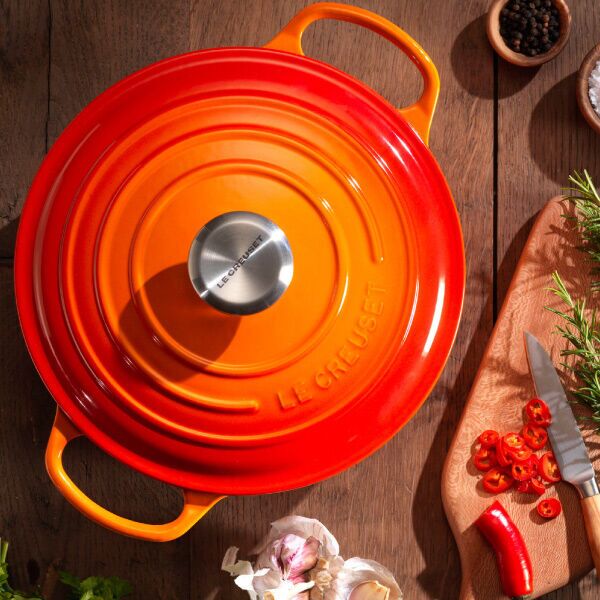 If your wedding was the last time you and your spouse got some shiny new cookware, it may be time for an upgrade. This gorgeous cast iron Dutch oven comes in a variety of colors and sizes, and is ideal for frying, baking, roasting and so much more. It's a practical sixth wedding anniversary gift you'll both want to show off, even when you're not cooking up a storm.
Sculptural Iron Candlesticks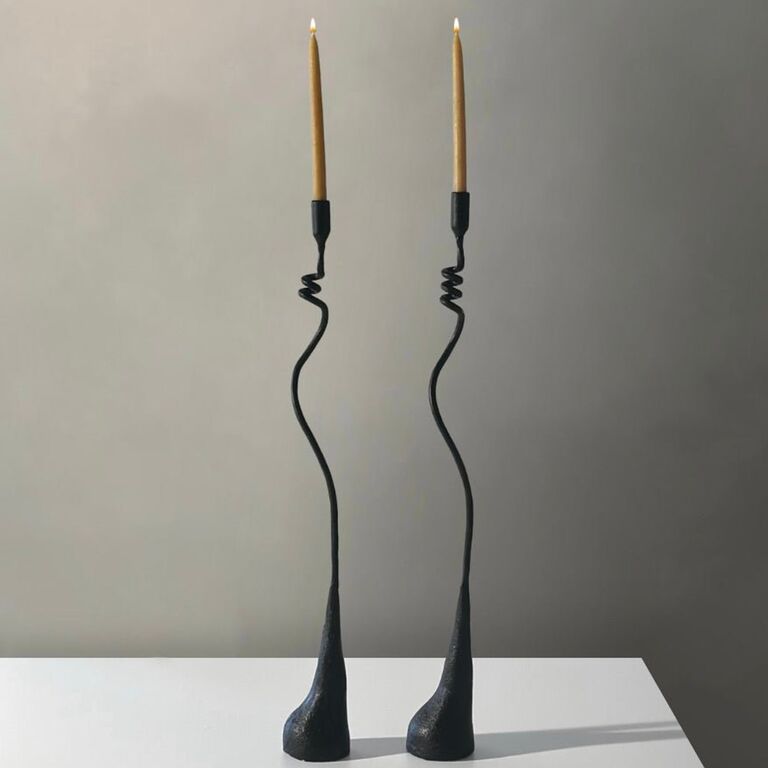 Bring romance to the table and dine by candlelight with these handcrafted iron sticks. Sold individually or as a set of two, these wavy-shaped candle holders are sure to add an ambient glow to any occasion. Whether you use them to host a raucous dinner party or a romantic sofa date, this traditional sixth anniversary gift is a thoughtful and creative way to celebrate your iron-clad bond.
Symbolic Anniversary Art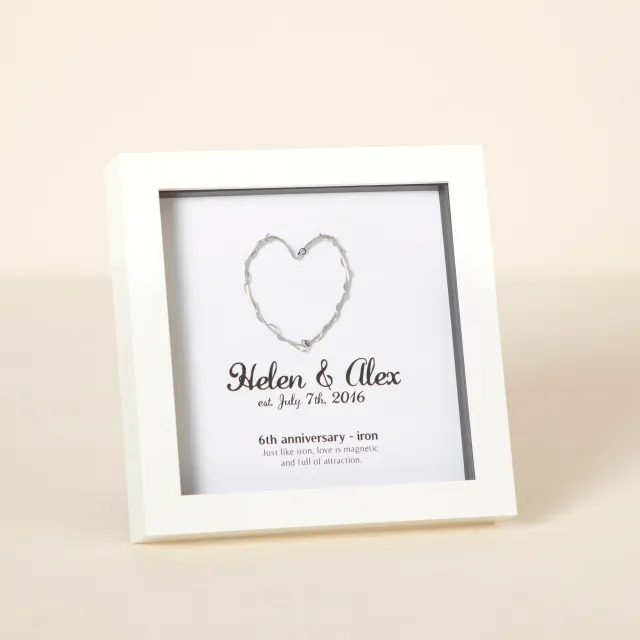 For couples who appreciate the sentiment behind the traditional sixth anniversary material, this personalized piece of artwork is guaranteed to please. An iron wire heart takes center stage, with the couple's names and wedding date appearing underneath. A sweet note about the significance of the traditional six-year anniversary symbol sits at the bottom of the frame, adding the finishing touches to this thoughtful keepsake.
Iron Mushroom Sculpture
If you're shopping for someone who loves playful designs, this quirky mushroom ornament is a fun way to incorporate the traditional sixth anniversary theme. Crafted from iron, it's modeled off wild mushrooms and leafy forest foliage and will add a whimsical touch to their tablescapes, floral arrangements and indoor planters.
Wrought Iron Jewelry Stand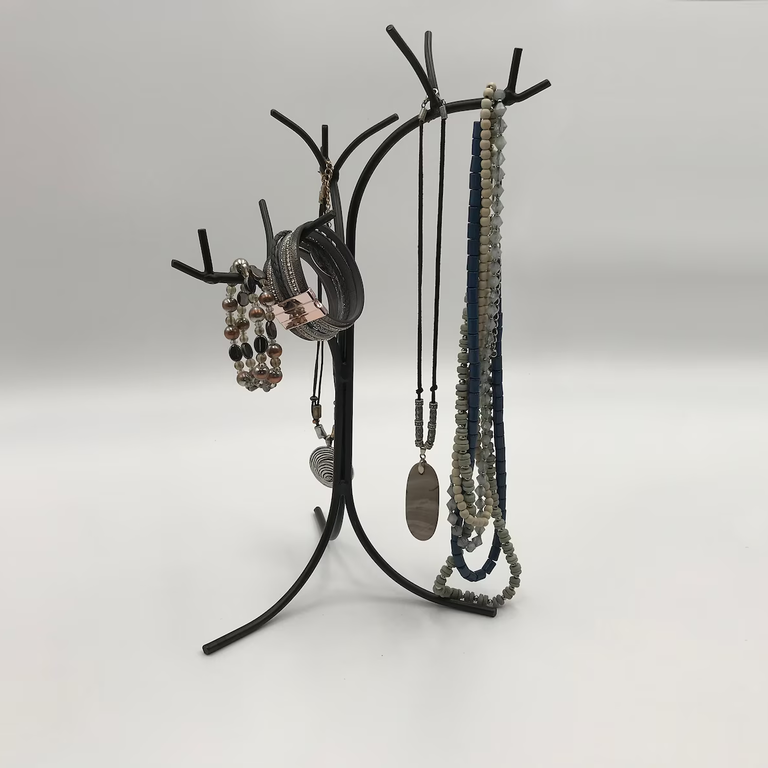 If your spouse loves jewelry, give them a place to store all their beautiful necklaces, bracelets and rings. This wrought iron stand is shaped like a tree and includes plenty of branches for hanging different accessories. The satin black finish gives it a modern vibe that will look great on any nightstand. To spoil your partner even further, add a new piece of jewelry to the tree and watch them swoon with surprise.
Wrought Iron Photo Frame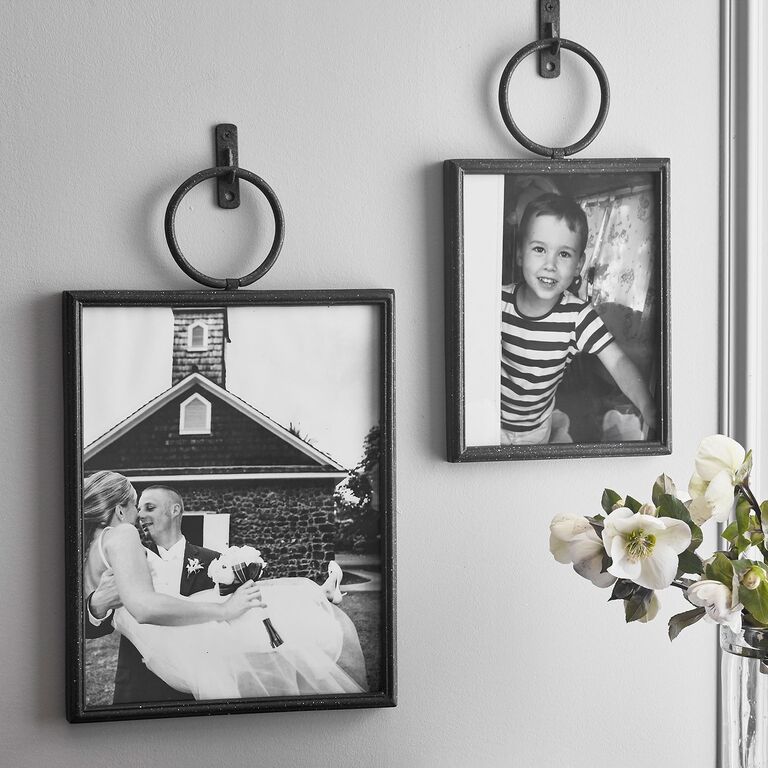 After six happy years together, you and your spouse have probably accumulated tons of photos from your marriage. To mark your latest milestone, why not select a favorite snapshot to display in a stylish (and on-theme) frame? This vintage-inspired design is made from wrought iron with an antique bronze finish that'll make any picture shine. Plus, it comes with all the necessary hardware to mount it to the wall, so you can hang it up in your home right away.
Engraved Compact Mirror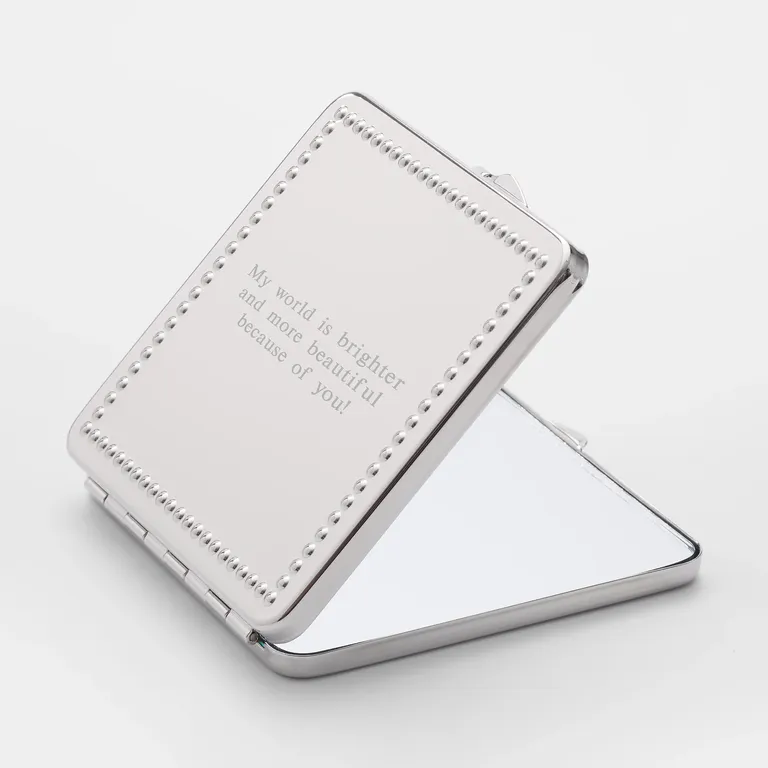 Married to someone who always likes to look their best? This engraved compact mirror is a sweet nod to the traditional gifting theme and the beautiful person they are, inside and out. It's made from iron and features a beaded design detail around the edge, along with a two-sided mirror (one actual size and one magnifying). Have the front and back etched with your spouse's name and a romantic message for a thoughtful touch.
Cast Iron Tea Set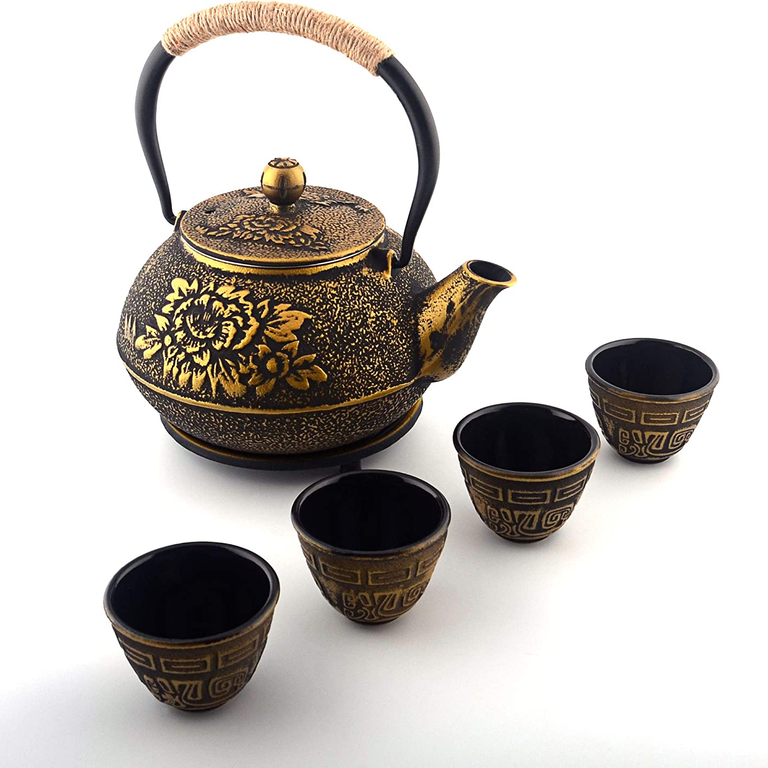 Cast iron kitchen essentials are a classic (and practical) sixth anniversary gift that can go way beyond the typical pots and pans. If you plan to celebrate your anniversary at home, this tea set will take your morning brew to the next level. It includes a beautiful Japanese floral-inspired teapot with four cups and a trivet to match. Bonus: You can use the teapot on an electric stove or over an open flame, making it super versatile.
Modern Six-Year Anniversary Gifts
The modern sixth wedding anniversary gift is wood, chosen for its remarkable strength and resilience. Like iron, wood symbolizes a strong relationship and is a surprisingly versatile gifting material. It offers a ton of inspiration for choosing a thoughtful (and useful!) wedding anniversary gift for her, him or them while still paying tribute to the sixth anniversary milestone. Check out our favorite modern six-year anniversary presents below.
Wooden Four-Across Game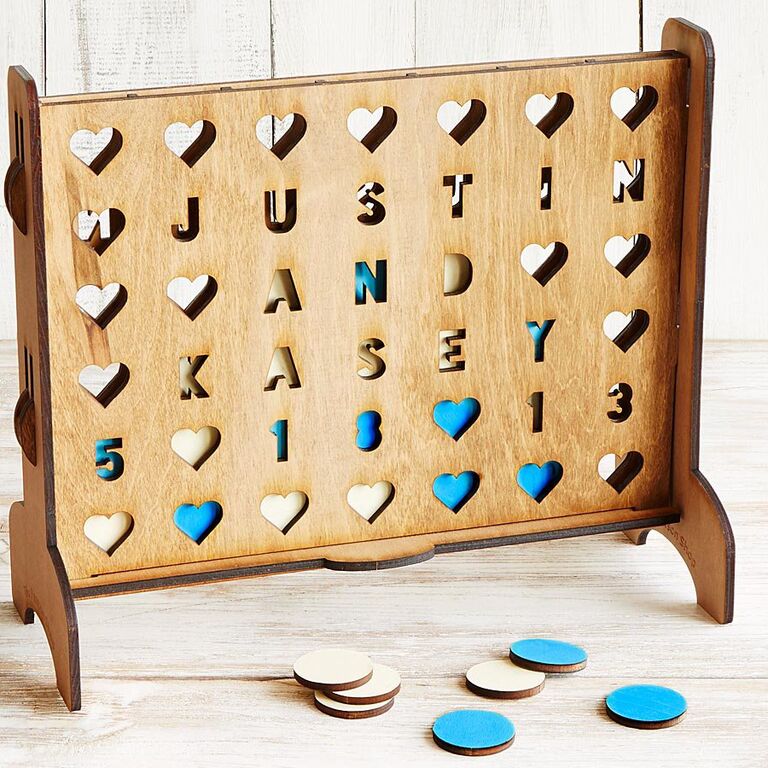 This personalized wooden four-across game is hands down one of our favorite modern six-year anniversary gifts. Instead of circles, the slots are a combination of the couple's names and hearts (aw!). Whether you're shopping for your husband, wife or friends, this heartfelt present is sure to bring a playful touch to their weekly games night.
Custom Wooden Map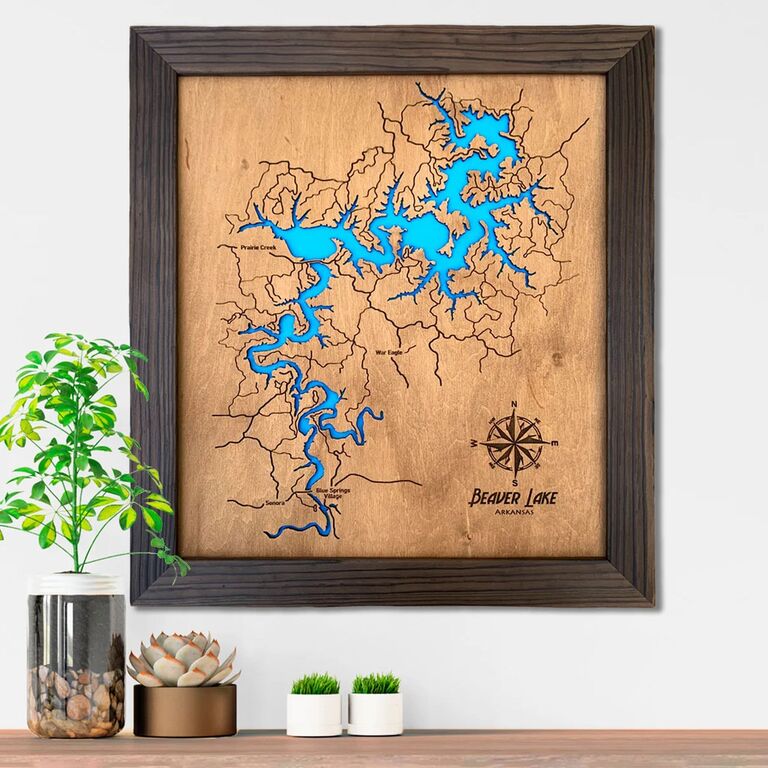 If you and your spouse have fond memories of a waterfront location—like a lakeside wedding venue, favorite vacation destination or where you got engaged—this wooden wall art is a great gift idea. The seller crafts an aerial map view of your chosen location in wood, before engraving it with your names, anniversary date or a personal message. This thoughtful six-year anniversary gift even comes in a wooden frame for a display-worthy finish.
Wood and Iron Serving Tray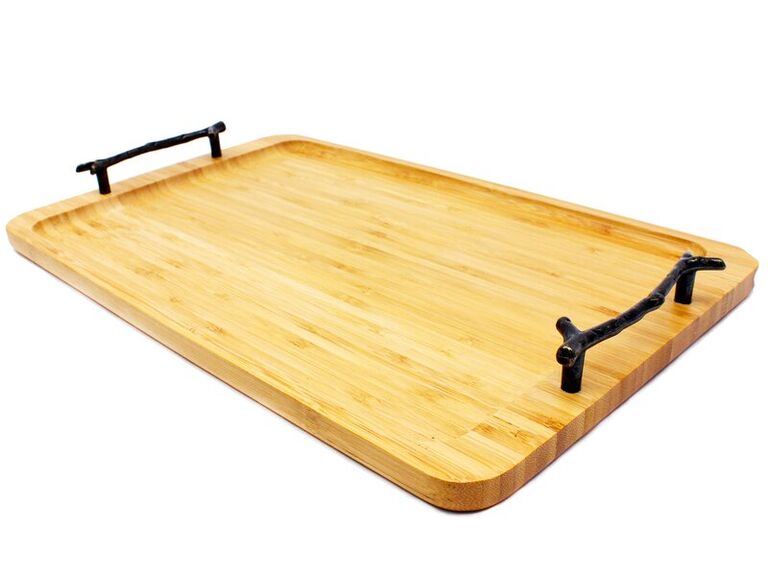 Bring a touch of rustic elegance to your coffee breaks and dinner parties with this unique serving tray. The base is crafted from eco-friendly bamboo while the handles are welded from wrought iron, combining the traditional and modern six-year anniversary materials into one thoughtful gift. Practical and stylish, it works equally well for serving breakfast in bed or upgrading casual at-home gatherings with loved ones.
Stylish Wooden Watch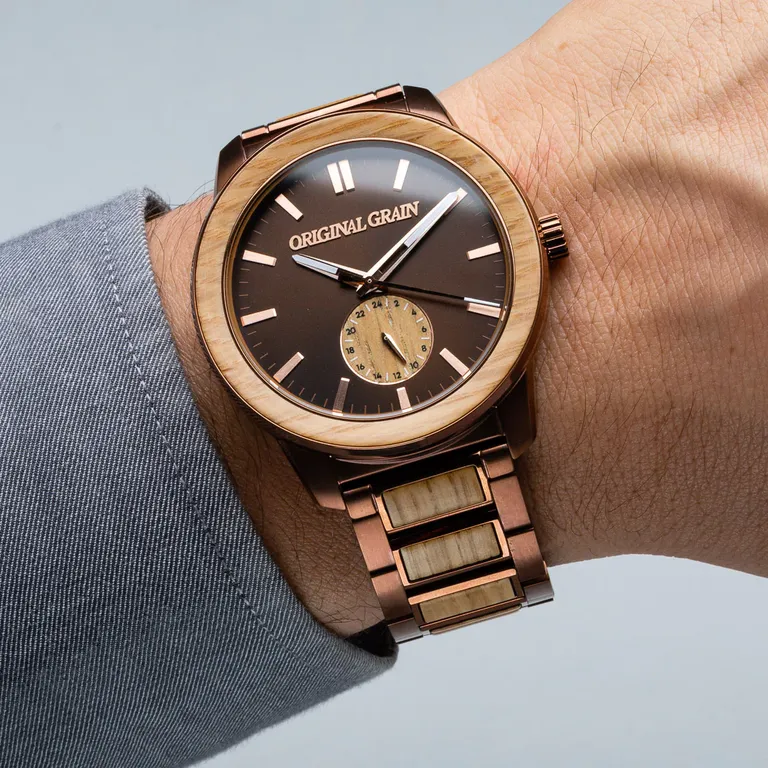 When you think of wooden presents, a statement watch is probably not the first thing that comes to mind, but this trendy timepiece from Original Grain is a surefire way to impress any stylish spouse and commemorate the modern six-year theme at the same time. It's made from reclaimed wooden whiskey barrels and espresso-toned stainless steel for an elegant finish.
Wooden Charcuterie Board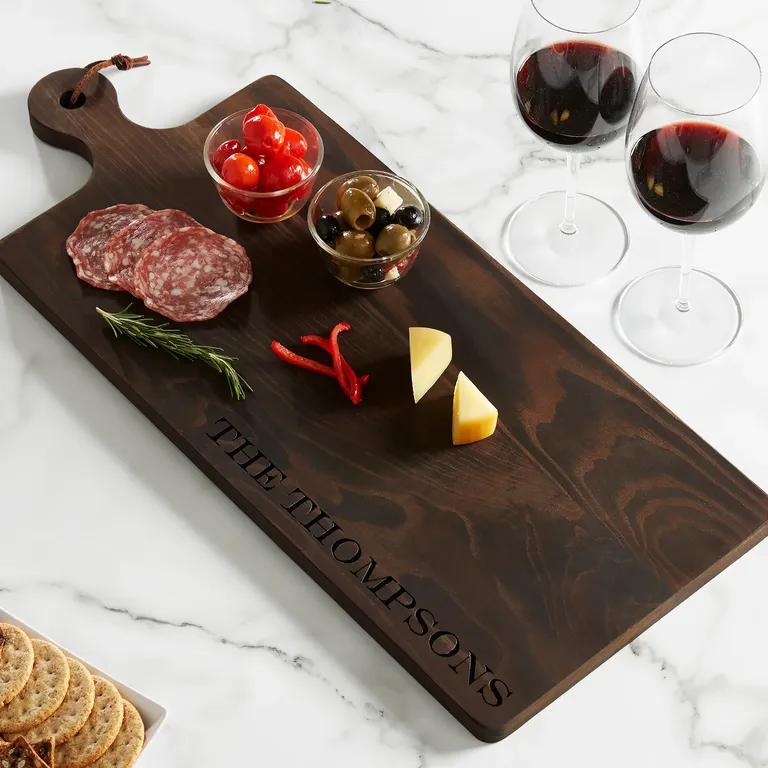 Searching for a gift that's functional and fashionable? Consider this wooden charcuterie board engraved with your shared last name or anniversary date. It's handcrafted from thermal ash and dried in a kiln for a durable and stylish finish. If you want to make this modern-themed gift shine even further, pair it with a selection of cheese and cured meats for the ultimate anniversary-worthy feast.
Wooden Pestle and Mortar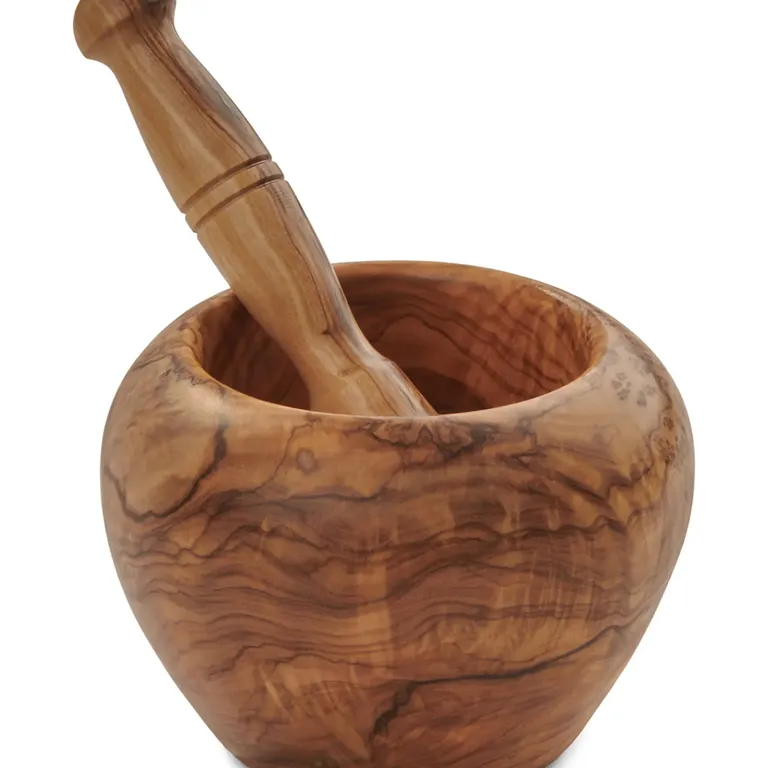 If you're lucky enough to be married to someone who loves cooking, here's a thoughtful gift that'll definitely impress them. Crafted from durable olive wood, this pestle and mortar set is ideal for crushing herbs, blending spices and mixing dry and wet ingredients. Aside from being a super useful tool, it also looks great on kitchen countertops and pantry shelves.
Wooden Reading Valet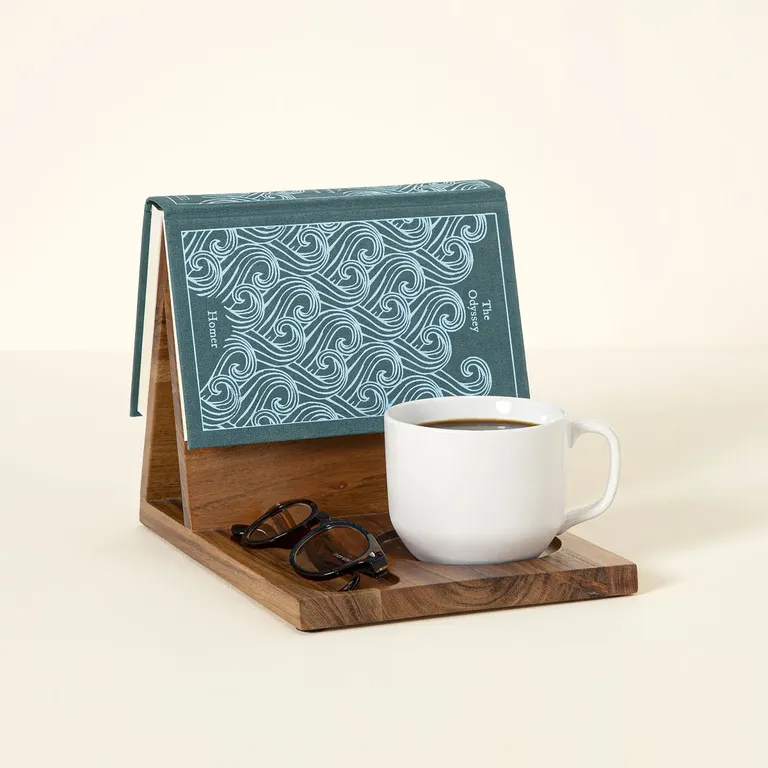 Encourage your partner to relax after a long day by curling up with a good book. This wooden valet is the perfect accompaniment to any reading session and comes with designated spots for a coffee cup, a pair of glasses and their latest read (of course). Want to really impress your spouse? Team it with a new book by their favorite author to make this thoughtful six-year anniversary gift even more memorable.
Chess and Checkers Set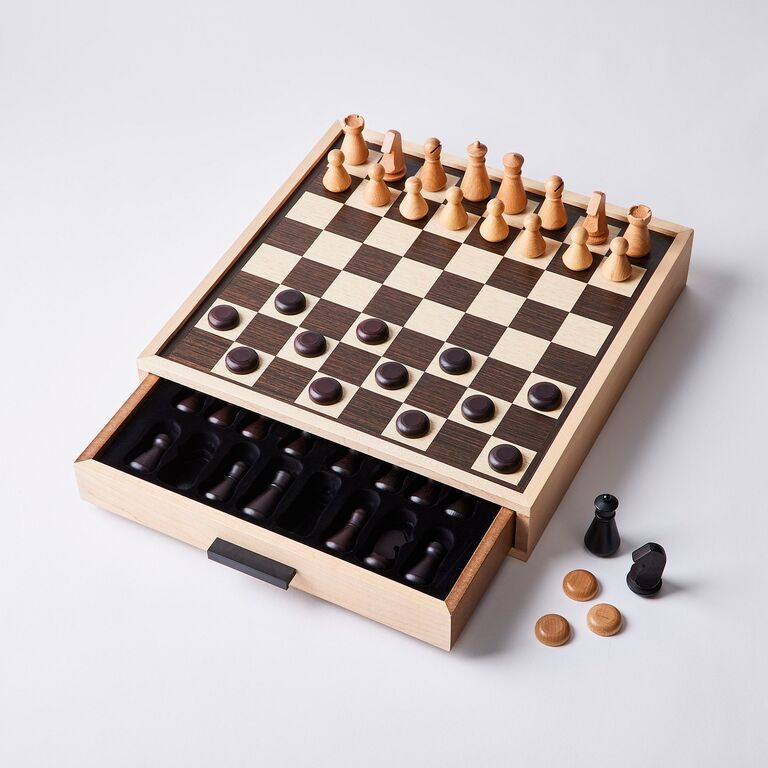 There's nothing like a bit of light-hearted competition to get the sparks flying with your significant other. If you both like a strategic challenge, this luxe chess and checkers set is certainly worth splurging on. The board is made from solid maple wood and comes with a built-in drawer to store all the pieces (32 chess figures and 24 checkers) for your next match. It's a cool gift that beautifully pays tribute to the modern sixth anniversary material while reminding you to always make time for fun and games.
Engraved Wood Coasters
These pretty wood coasters—engraved with a happy couple's names and the date they tied the knot—are a simple way to personalize their home decor. Choose between light or dark wood, as well as a round or square shape for a practical (and sweet) sixth anniversary gift they can use daily.
Wooden Easel Box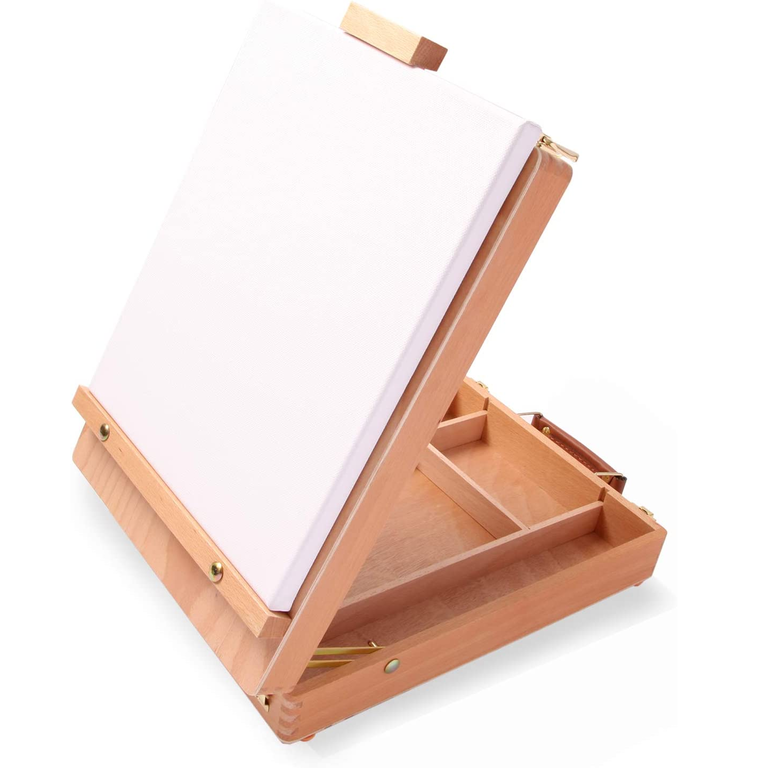 If your spouse is a creative type, we've found an on-theme gift to help them embrace their inner artist. Whether they're a seasoned pro or an enthusiastic beginner, this wooden easel box will help keep them organized. The portable case offers plenty of space for paints, brushes and palettes, making it a practical sixth anniversary gift for him, her or them. The best part? It transforms into a tabletop easel for painting on the go.
Unique Six-Year Anniversary Gifts
If you'd prefer to choose a gift outside of the traditional and modern themes, there are plenty of other options below to get you started. Every anniversary has a color, and lucky for you, the sixth year of marriage has three: white, turquoise and purple. Considering fine jewelry or anniversary flowers as a gift? The six-year anniversary gemstone is the amethyst (representing compassion and peace), while the associated flower is the Calla lily. This gorgeous bloom symbolizes magnificent beauty, like that of a loving relationship. Even if you don't want to stick to any of these sixth anniversary symbols, we can still help you find a great alternative gift.
Personalized Travel Map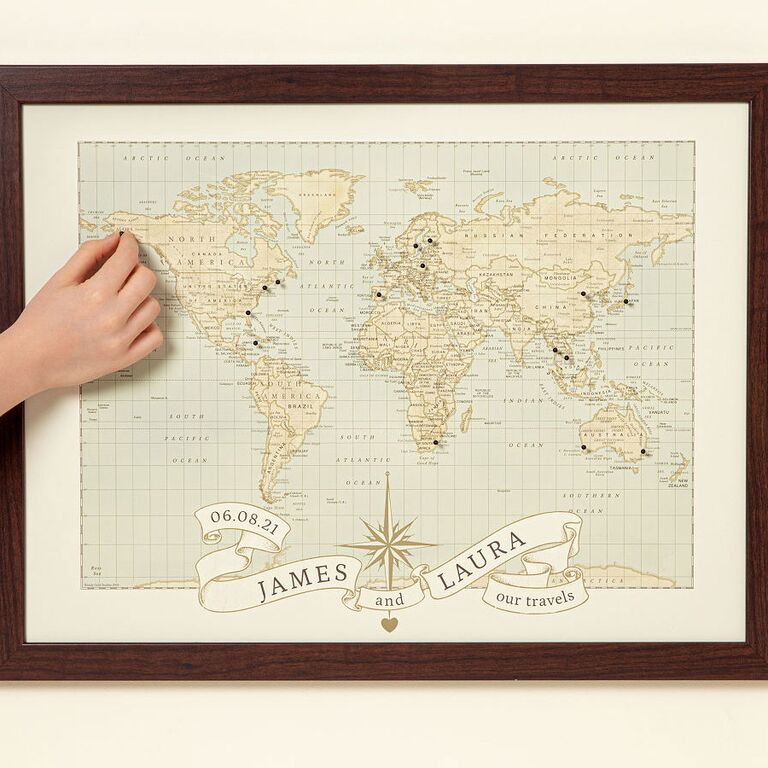 After six years of marriage, you've probably had some great adventures together. This map comes with 100 push pins to mark all the places you've been as a couple (and all the cool new spots you plan to visit in the future). Personalized with your names and anniversary date, it's a romantic gift that's sure to inspire more than a little wanderlust.
Date Challenges Scrapbook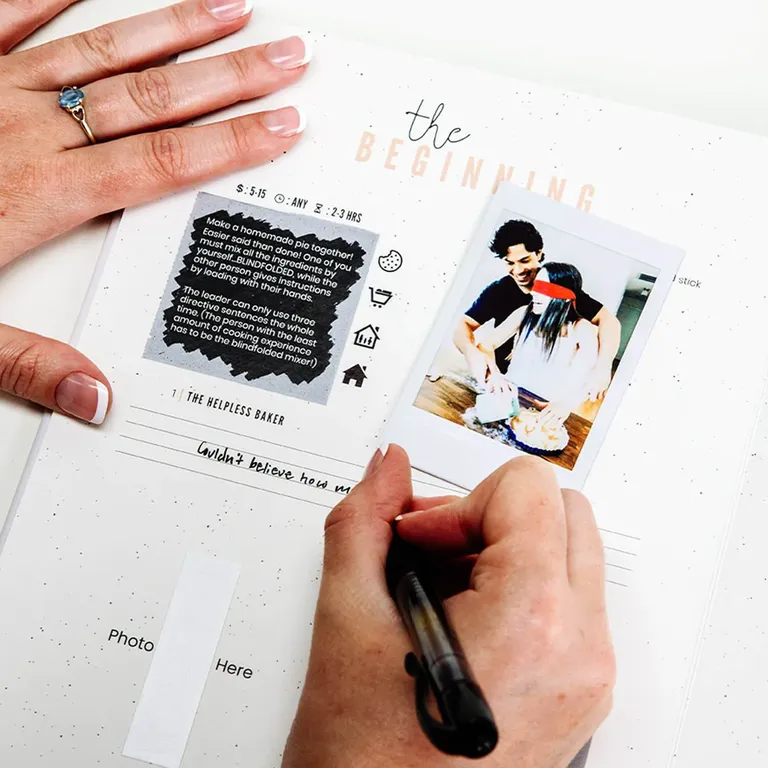 How about a gift that doubles as date night inspiration? The Couples Edition book by The Adventure Challenge is filled with scratch-off ideas that'll add a fun, spontaneous twist to your quality time together. There's just one rule: Once you reveal a date, you have to do it. But don't worry—guiding symbols indicate how long each date will take, whether you'll have to leave the house and other information to help you decide which box to scratch off. Use code THEKNOT20 for 20% off sitewide.
Luxury Silk Robe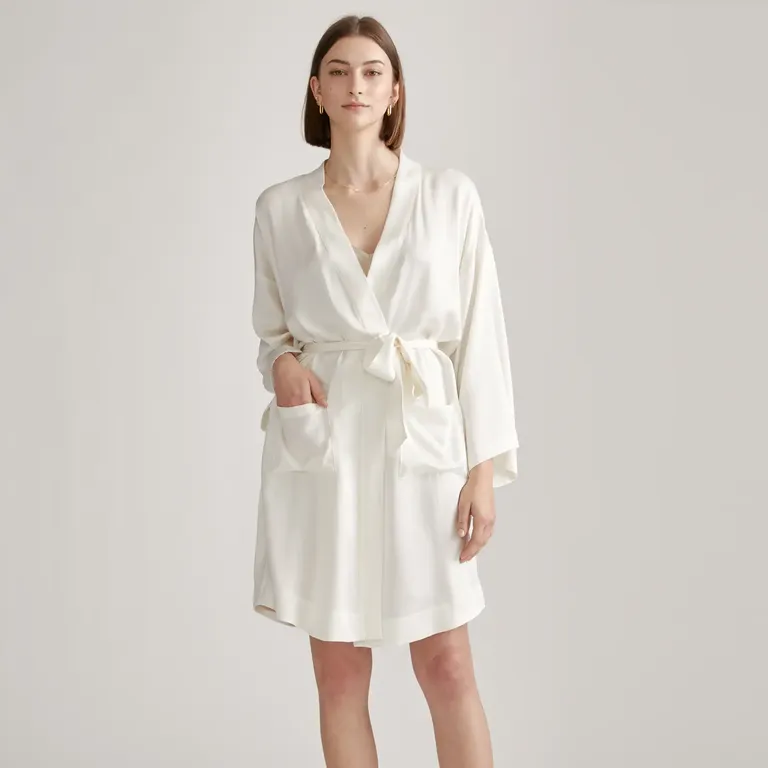 Silk loungewear is always a winner when choosing an anniversary gift, so why not treat your partner to a luxurious robe? This one is made from machine-washable silk and comes in five different shades, including white, one of the six-year anniversary colors. It's great to throw on first thing in the morning or after a shower and will make your spouse feel extra special.
Amethyst Stud Earrings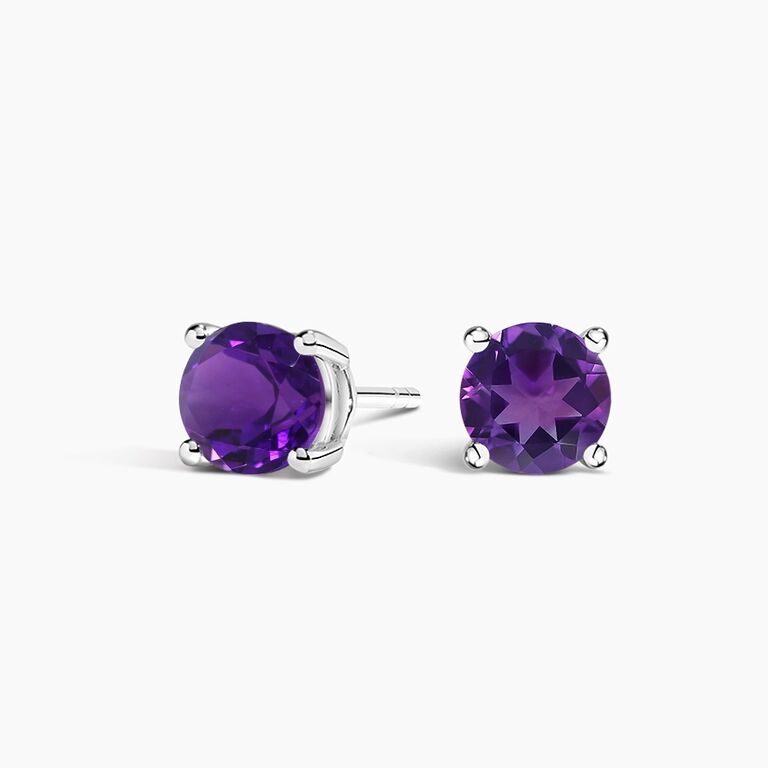 Swap classic diamonds for vibrant amethysts to honor the sixth anniversary's gemstone. These elegant stud earrings will add a pop of color to your spouse's outfit and are bound to be accompanied by a few happy tears. The purple stones are ethically sourced and set in recycled silver hardware for a sophisticated finish.
Calla Lily Trinket Box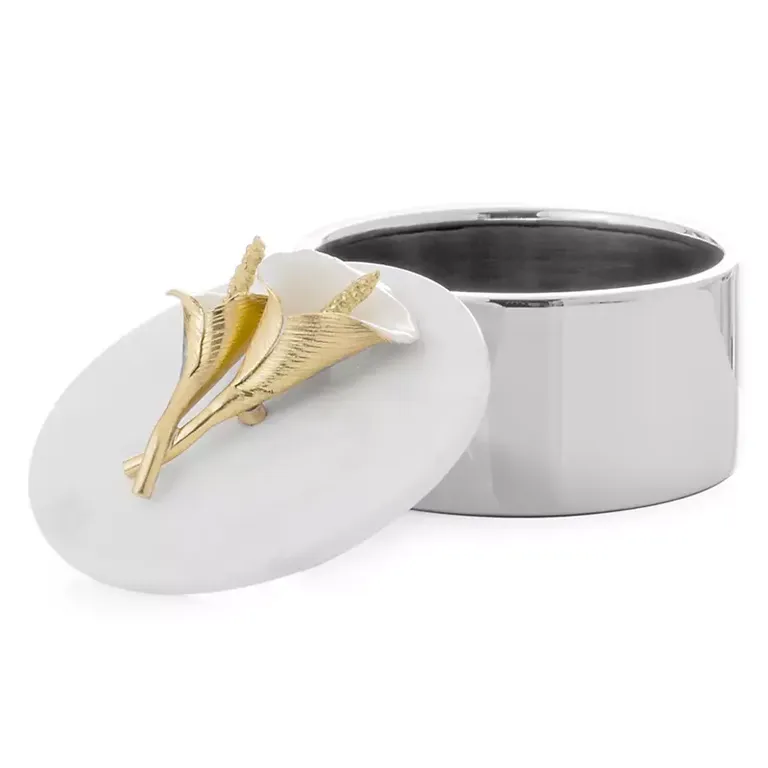 The sixth anniversary flower is the Calla lily, so why not celebrate with a floral-inspired trinket box? Designed by Michael Aram, this pretty container features two sculptural Calla lilies sitting elegantly on the lid. The gold brass detailing paired with white enamel makes the flowers look every bit as beautiful as the real blooms. Surprise your spouse by hiding something inside, like a new piece of jewelry or a romantic love note.
Taste the World Experience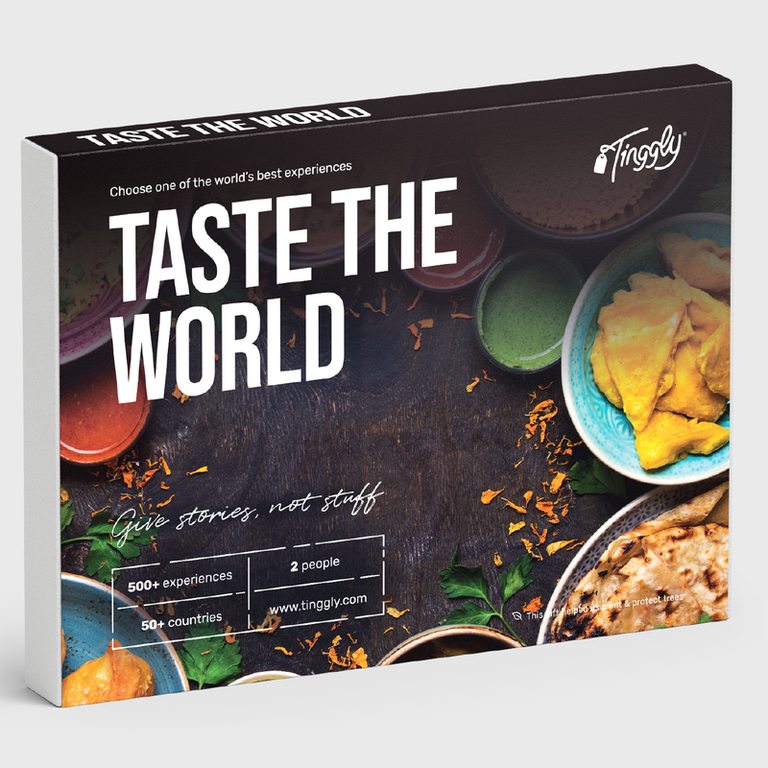 If you're shopping for a foodie, Tinggly's "Taste the World" experience is a unique anniversary gift that'll really make their jaw drop. With over 500 gastronomic two-person experiences available, you can pick any activity that suits your palate, whether that's a taco tour in Texas, a gourmet lunch in Greenwich Village or something entirely different. This gift includes options in both the US and over 50 countries worldwide, allowing you to enjoy something close to home or start planning your next international getaway.
Trendy Turquoise Necklace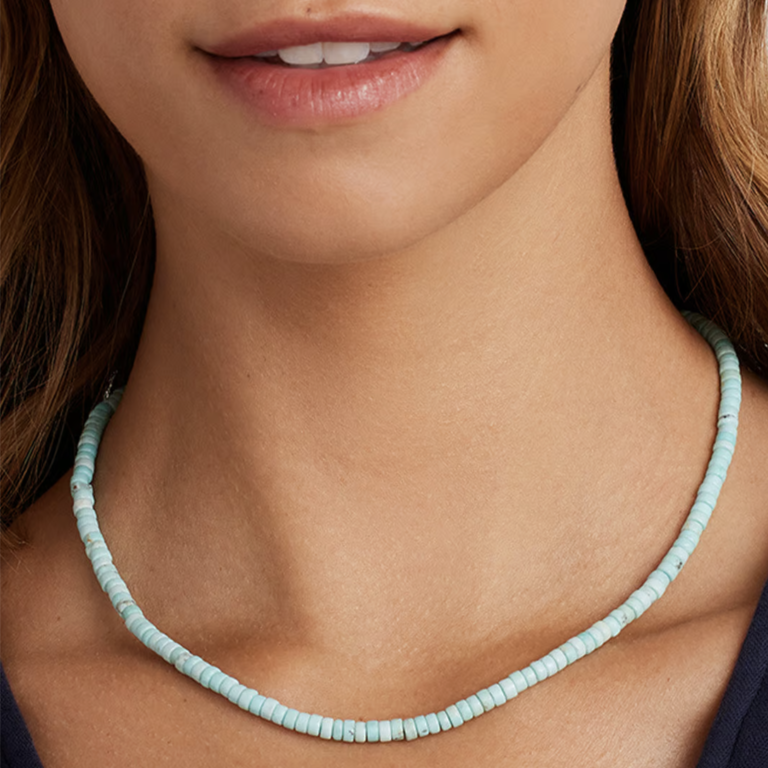 Take inspiration from one of the sixth year anniversary colors with this trendy beaded necklace. The reconstituted turquoise stones really catch the eye and look great with the 18K gold-plated brass hardware. Whether they layer it with other pieces of jewelry or keep things simple, they're sure to draw plenty of compliments with this shiny new accessory.
Flannel-Lined Waxed Jacket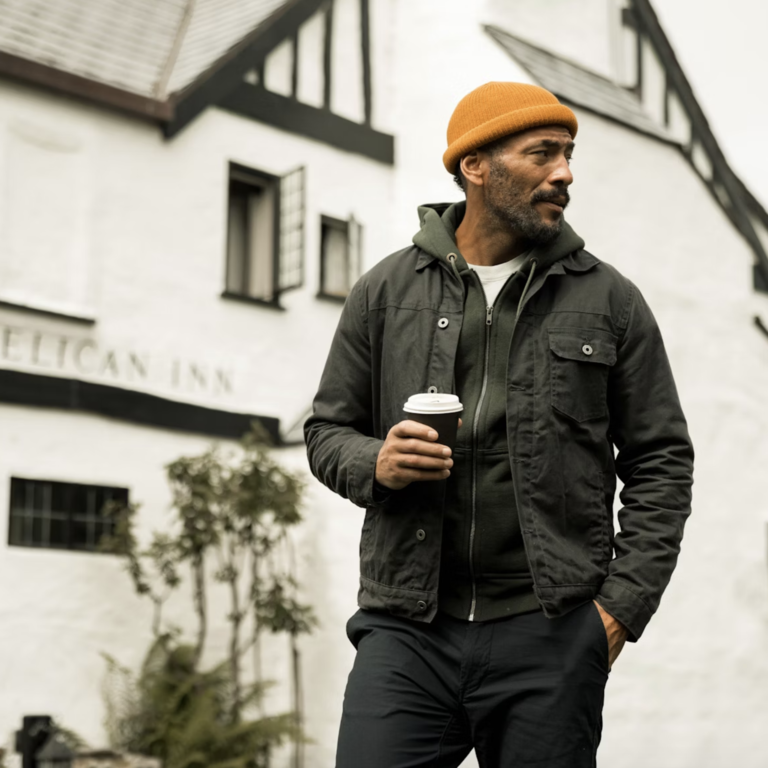 Sometimes practical presents are the best way to go, especially if your spouse favors a fuss-free approach to life. This waxed jacket from Flint and Tinder is durable and comfy to wear without compromising on style. The water-resistant exterior is ideal for unpredictable weather, while the cozy flannel lining will keep out the chill when temperatures drop. Choose from a range of timeless colors, including black, navy and tan, for a six-year anniversary gift they can rock with any outfit.
Purple Calla Lily Planter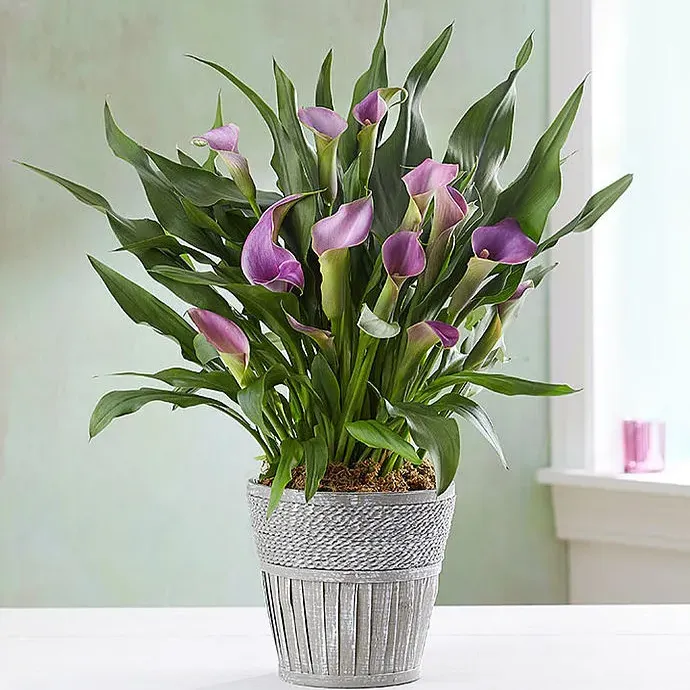 Combine two anniversary themes in one with this gorgeous Calla lily planter. Not only does it highlight the official six-year anniversary flower, but it also nods to one of the designated colors, purple. This pretty bloom comes in a gray-washed wooden pot and is available in two sizes (small or large). Add a sweet keepsake sign to make this romantic gift feel all the more special.
Raw Amethyst Cufflinks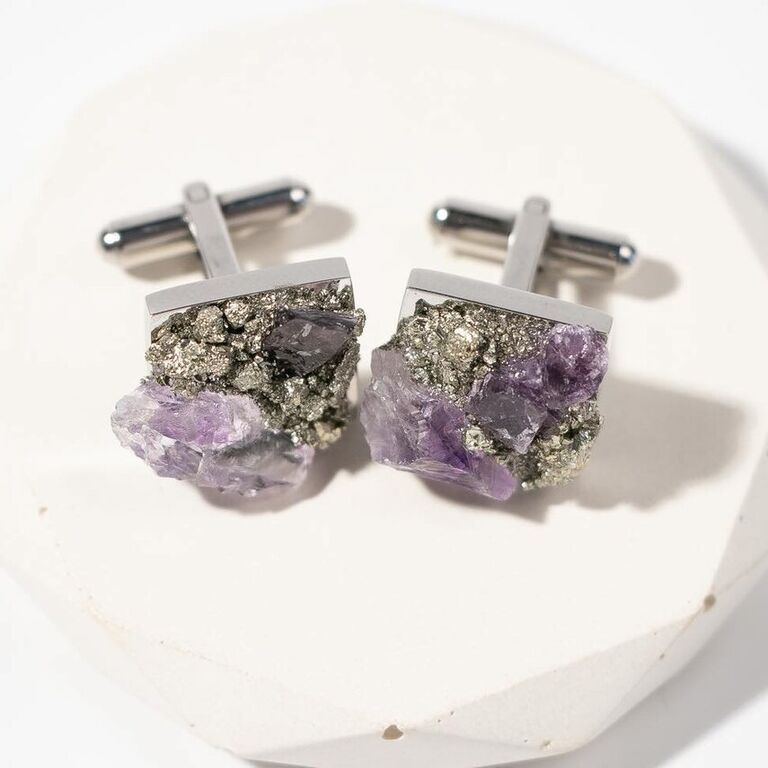 Make your partner feel like a million dollars on your sixth wedding anniversary with these stunning raw amethyst cufflinks. These unique accessories are hand-cut from natural rock and are left unpolished for a rugged (yet effortlessly elegant!) aesthetic. Bonus: The amethysts are sustainably sourced and set in tarnish-resistant steel that'll last for years. We bet your other half will be looking for excuses to show off this wow-worthy cuff candy.
Our team received [some of] these products as promotional samples in exchange for editorial consideration and independent review.