Creative 6-Year Anniversary Gifts for Your Husband, Your Wife or the Couple
Find tons of modern and traditional sixth anniversary gift ideas here.
by The Knot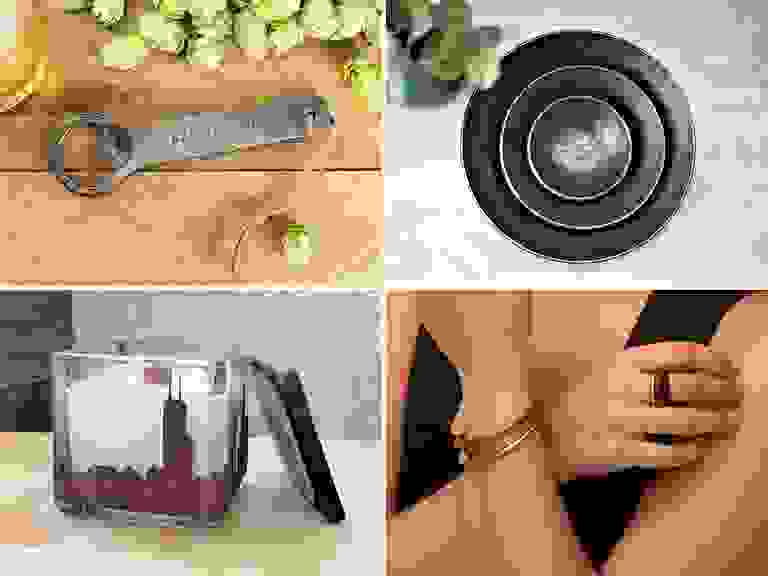 After celebrating a milestone like the five-year anniversary, you might be having trouble topping that occasion with a thoughtful sixth anniversary gift for your wife, your husband or the couple. Not to worry though, because a six-year anniversary gift is what you decide to make of it. Plus, there are both traditional and modern wedding anniversary gift guidelines to help find the perfect something for him, her or them.
What is the six-year anniversary gift?
The traditional six-year anniversary gift is iron, because the metal represents the strength of a loving bond. But "iron" can be interpreted literally or more creatively—it's totally up to you. Meanwhile, the modern anniversary gift is wood, chosen for its resiliency. That said, there's no rule stating your gift has to include either material—they're simply symbols of the milestone, so think of them as a helpful starting point if you're feeling stumped. Need more ideas? We've picked out plenty of great alternative presents too.
In this article:
Six-Year Anniversary Gift Ideas for Him
It's been six amazing years of marriage—now it's time to get your husband a present to show how much you cherish him. Here are some alternative six-year anniversary gift ideas that he'll absolutely love. For more traditional sixth anniversary gifts (hello, iron and wood), keep on scrolling!