Everything You Need to Know About Getting Married in Arkansas
Look to The Knot for local details about getting married in Arkansas, from choosing your wedding venue to getting your marriage license.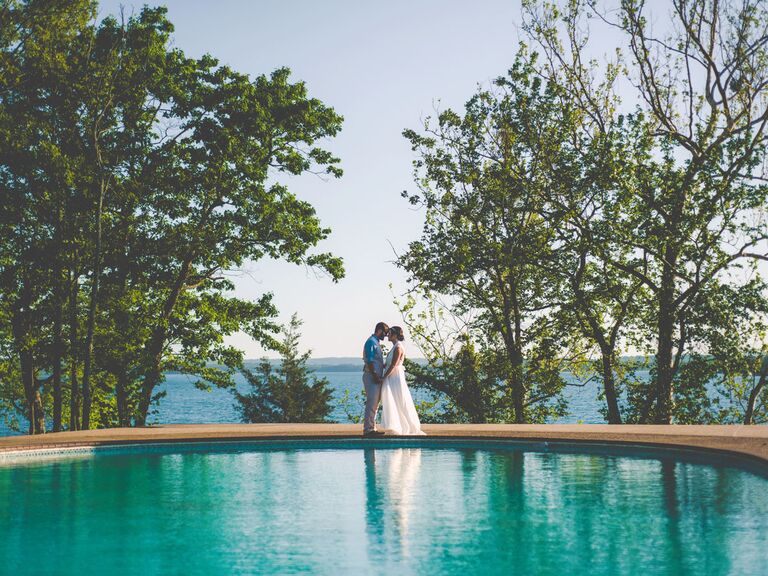 Cassie Jones Photography
Ultimate Guide to Getting Married in Arkansas
From the top of Mount Magazine to the shores of Lake Ouachita, the Natural State certainly lives up to its nickname. With sweeping vistas, sparkling lakes and rushing rivers, it's hard to top the activities available for out-of-town guests and the first-look photos provided by the gorgeous surroundings. The backdrop differs depending on whether you choose a wedding location in the Ozarks or down in the Plains, but any region is sure to keep you and your guests singing "Oh Arkansas,"
You don't have to be born here to appreciate the wealth of wedding destinations, which range from historic farms and rustic barns to posh country clubs and hip, contemporary spaces. Whether you're looking for outside wedding venues or other places to get married in Arkansas, our guide can help you plan for details like getting your Arkansas marriage license and incorporating local traditions into your wedding. Plus, it can help you narrow down the many Arkansas wedding venues to find your ideal spot. Follow your wedding checklist to help you plan.
Top Wedding Trends in Arkansas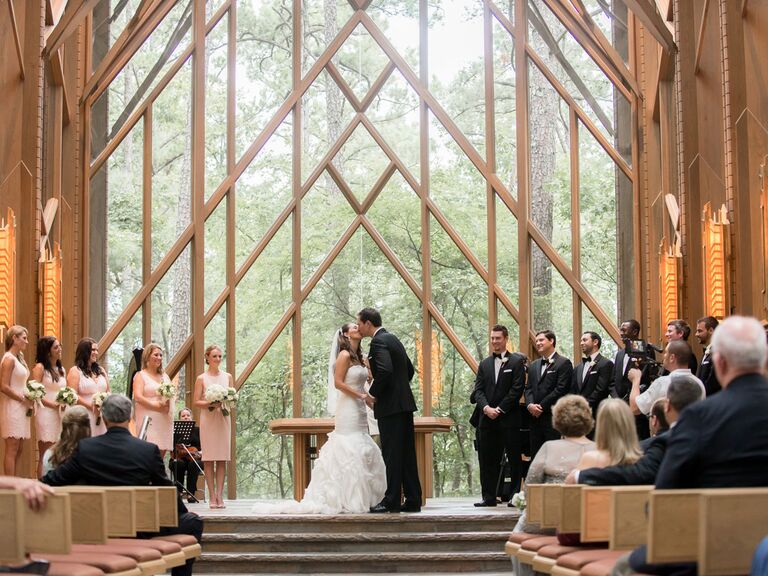 The variety of wedding venues in Arkansas makes it easy to personalize your wedding by reflecting your taste, whether it's a rustic setting or a modern, sophisticated space. Plus, who doesn't love showing off all of Arkansas' great traditions?
From the urban landscapes to the rugged countryside, the location and your personal style are the biggest factors in determining the look and feel of your wedding. According to The Knot 2015 Real Weddings Study, nearly two-thirds of Arkansas couples choose a formal or semi-formal wedding, while 33 percent choose to keep things casual. Additionally, our study revealed a nearly even split between indoor and outdoor events, which isn't surprising given the diverse selection of wedding venues in Arkansas.
Rustic barn weddings aren't going anywhere, with creative Arkansas couples taking their celebration to new heights by incorporating unexpected touches. For example, The Barn at Twin Oaks Ranch in Dardanelle has been seeing an uptick in the use of bold patterns and prints, metallics, and even mismatched bridesmaid dresses. Additionally, many couples use the charming wedding chapels of the state to integrate tradition in a beautiful way.
Although most wedding venues in Arkansas are located hours away from New Orleans, couples love to weave the Big Easy's classic Second Line celebratory parade into their festive reception. Others opt to "bury the bourbon bottle" at the ceremony site to ward off rain or offer a cheeky groom's cake as a special nod to the Southern wedding standard dessert. For more ideas, visit TheKnot.com and take advantage of our planning tools for inspiration and advice on putting together a totaly "Arkansas" wedding.
Arkansas Marriage Rates and Wedding Costs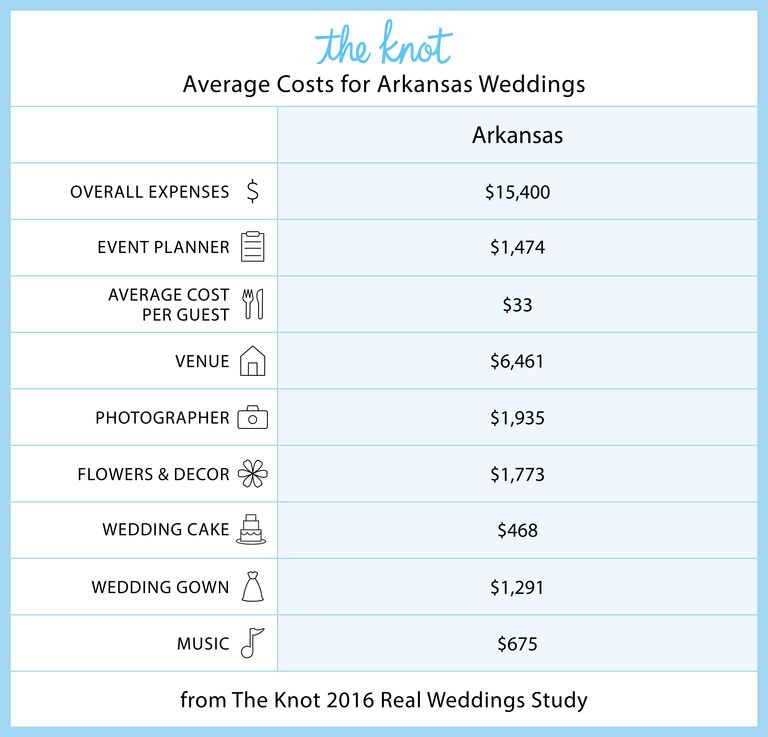 Planning a wedding can be a lot of fun, but paying attention to the budget can be a not so enjoyable part. No matter which type of wedding venue you choose, it will cost money. In 2015, Arkansas couples spend $15,266 on average, with 23 percent of couples spending more than $20,000, according to our study. We cannot stress enough to create a budget and stick to it.

The Knot Budgeter can help keep you on track! With all that money going toward one event, it's helpful to have a guide through the months of planning (on average, just 9.5 for Arkansan couples!). Plus, here's a little background on what you can expect to pay for common wedding costs.
Breaking Down the Budget
From fashion and flowers to food and entertainment, the many small details can add up to a hefty bottom line, so it's important to know what to expect. When it comes to throwing down cash for a wedding, plenty of Arkansas couples are pitching in about a third of the overall budget, with the bride's parents still paying for the majority (53 percent) and the groom's family contributing some (11 percent), according to The Knot 2015 Real Wedding study.
Above, you'll find some of the basic costs and how they break down in Arkansas. This gives you a good starting point, but you should talk to a few wedding pros in each category to get the most competitive prices. Whether you're looking for a photographer in Little Rock or a florist in Fayetteville, you can ask for detailed information from multiple professionals and negotiate prices to get the best deal.
Top Cities in Arkansas to Tie the Knot
From the stunning glass Thorncrown Chapel in Eureka Springs to the historic Hammock House in Dermott, wedding venues take many shapes across the state. Although there are beloved venues located everywhere, the most popular Arkansas wedding venues are located in:
Make It Legal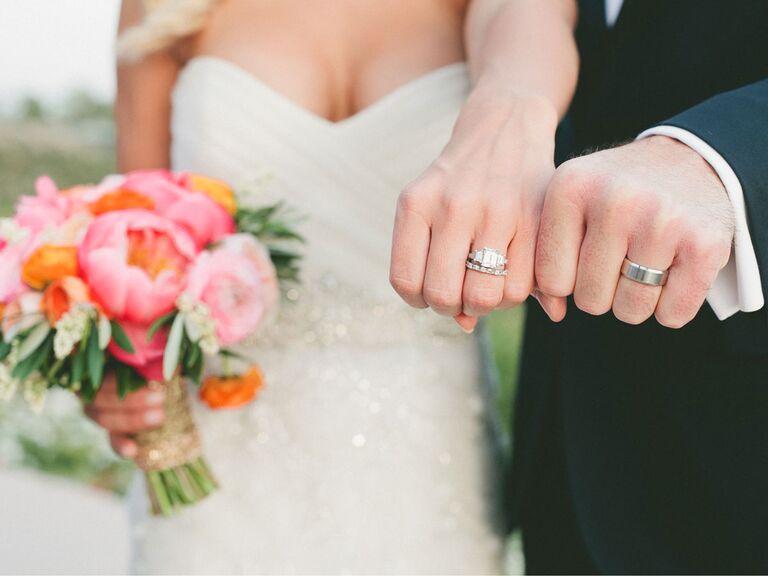 Wedding planning is filled with memorable experiences like finding the perfect dress and trying all the dishes at your menu tasting. While we hope you enjoy the fun details, the most important detail is applying for an Arkansas marriage license, plus getting all the necessary permits and any paperwork if you're changing your name. Here are some legal things to consider.
Getting an Arkansas Marriage License
Arkansas marriage licenses are issued on the county level, but they can be used to get married anywhere in the state. To get a marriage license, visit a county courthouse in any of the state's 75 counties. Be prepared to pay cash, as you can't use a check or credit card to pay for your Arkansas license. Other laws and requirements you need to be aware of include the following:
Both males and females must be 18 or older. Females as young as 16 and males as young as 17 can get an Arkansas marriage license with parental consent.
Bring a state-certified copy of your birth certificate, a valid passport or an active Military Identification Card to the county courthouse if you're 21 or younger. If you're 21 or older, bring one of those documents or a valid driver's license that shows your date of birth and correct name.
You have 60 days from the issue date to use or return the marriage license to the county courthouse where you applied.
You don't need proof of residency or a medical/blood test to get an Arkansas marriage license.
In addition to getting your marriage license within 60 days of the wedding, you also need to find an officiant to perform the ceremony. The state requires officiants to complete information in the Certificate of Marriage section of the Arkansas marriage license, but you are responsible for returning the license to the county clerk's office. These are some examples of acceptable officiants:
A Justice of the Peace (or former Justice of the Peace) who has served two or more terms since 1977
Ministers with their credentials recorded in any Arkansas county
Check with the county to verify whether another type of officiant is locally acceptable
Permit Information
In most cases, wedding venues in Arkansas don't require a special permit, but it's always best to check with the facility, especially before booking. If you choose to have your wedding on city property, you must get a permit and follow all city rules and regulations. Keep in mind that many wedding venues in northwest Arkansas involve parks, which typically require permits. For example, if you hold your wedding in Riverfront Park in Little Rock, you need to get a permit through the Little Rock Parks and Recreation office. The city or county may have additional requirements if you're planning a big bash. For example, in Fayetteville, you need a Major Events permit from the city for any event that includes fireworks or street closings.
Changing Your Name in Arkansas
Changing your name in Arkansas involves a series of important steps to follow. If you want assistance, check out the professional name change service HitchSwitch or our guide to changing your names to help you through the process.
The first step is to get a new Social Security card with your new name. To make that change, you need the following documentation:
Completed Social Security Card Application
Proof of citizenship
Proof of your identity (driver's license, ID card or birth certificate)
A copy of your marriage certificate as proof of your name change
Once you receive your updated Social Security card, you can apply for a new Arkansas driver's license or ID card. Simply visit your local Arkansas Department of Motor Vehicles (DMV) with a copy of your Arkansas marriage certificate and proof of your identity. You can also change your name on your vehicle title and registration at the DMV.
If you have a passport, you'll want to change that too. Check out the details at the US Department of State's website, Travel.State.gov, after you have changed your Social Security Card.
It's All About Timing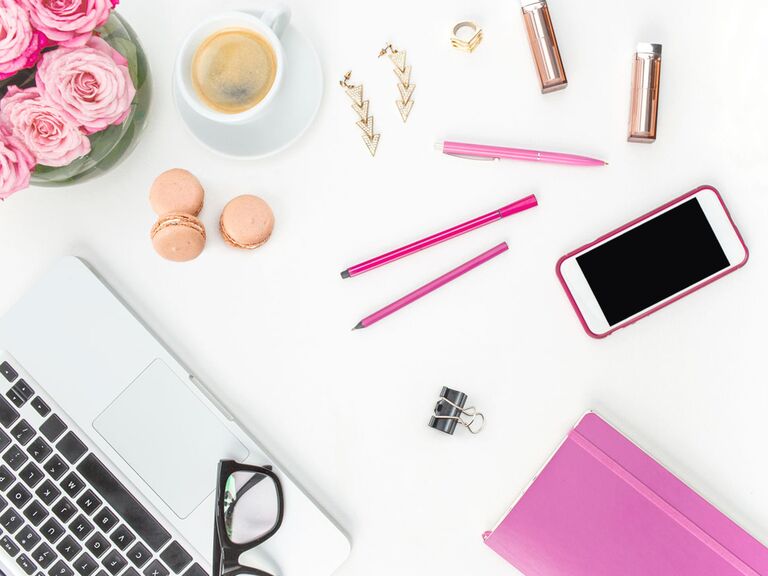 In many areas of the United States, summer reigns supreme when it comes to wedding season, but Arkansas couples embrace the fall to let their wedding bells ring. In 2015, 35 percent of couples booked their Arkansas wedding venues for dates in September through November. It's right on par with a national trend of couples moving away from summer toward fall for their celebrations.
The Four Seasons in Arkansas
Couples who want to avoid extremes enjoy the mild fall weather, with high temperatures between 61 and 85 F and average lows of 33 to 61 F. Spectacular fall foliage provides a sweeping backdrop for outside wedding venues in Arkansas, although most begin experiencing dips in bookings as November progresses with increasingly frosty weather.
Although Arkansas is squarely located in the South, winter still carries quite a chill. Even so, 8 percent of all Arkansas couples chose to get married during winter according to The Knot 2015 Real Wedding Survey. Average winter temperatures range from lows of 28 to 40 degrees Fahrenheit to highs of 49 to 62 degrees Fahrenheit. Though temperatures often fall below freezing, the state rarely gets more than three inches of snow per month.
If you don't think you want to risk icy roads or brisk winds, the mild April and May weather might be a good time to book your Arkansas wedding venue. April typically is the first month with consistently warm temperatures, although it also tends to have higher average precipitation than other months. Rivers, streams and wildflowers flow forth during May. The summer heat and humidity begin creeping in during June, and temperatures average above 90 F during July and August.
Arkansas Wedding Dates to Avoid
In addition to considering the weather, you might also want to consider any major events or festivals that take place before choosing a wedding date. Most annual Arkansas events drive increased traffic, booked hotels and higher prices to the cities and towns that host them.
Embrace the challenges to give your out-of-town guests something interesting to do during their downtime, or avoid these dates to minimize extra hassles by following our comprehensive guide of wedding dates to avoid in 2016, 2017 and 2018. Alternatively, check with your Arkansas wedding venue or consult our list of some of the most common events scheduled for 2017:
The Little Rock Marathon (early March)
Little Rock Riverfest (early June)
Hot Springs Music Festival (mid-June)
Jammers Jamboree in Vilonia (mid-June)
Smackover Oil Town Festival (mid-June)
Little Rock's Pops on the River (July 4)
Fayetteville Roots Festival (late August)
Arkansas State Fair in Little Rock (mid-October)
Fayetteville's Bikes, Blues and BBQ (late September)
Great Guest Experiences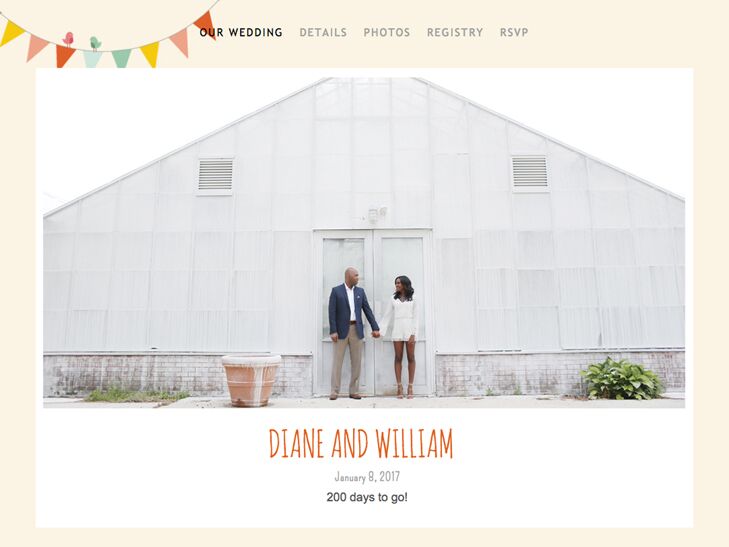 With the diverse array of venues available—from charming barns to modern museums—you have nearly endless ways to express your personal style as a couple while creating an event that's fun for your family and friends. Whether you choose an Arkansas wedding venue high in the Ozark Mountains, along the banks of one of the state's many rivers and lakes or in a cosmopolitan location, creating amazing guest experiences starts with setting up your own wedding website.
Arkansas Travel Information
From large airports such as Clinton National Airport in Little Rock and Northwest Arkansas Regional near Bentonville, air travel remains one of the most convenient options. Amtrak operates daily passenger service that crosses the state from the northeast to the southwest, with stops in Little Rock, Arkadelphia and Hope, among other areas. The state also has more than 16,000 miles of highways, including Interstates 30, 40, 49 and 44 along with numerous scenic drives.
Around Town: What to Do and See in Arkansas
From gorgeous scenery to historic sites, Arkansas is a treasure trove of attractions. From the Clinton Center in Little Rock to the breweries in Fayetteville, there's always plenty to see, do and explore. Research attractions near your Arkansas wedding venue, plan an itinerary for before or after the wedding to help your wedding party and guests get a feel for local flair. Popular Arkansas attractions include the following:
Scenic 7 Byway
Blanchard Springs Caverns
Crystal Bridges Museum of American Art
Eureka Springs
Arkansas Inland Maritime Museum
Go Local: Foods and Favors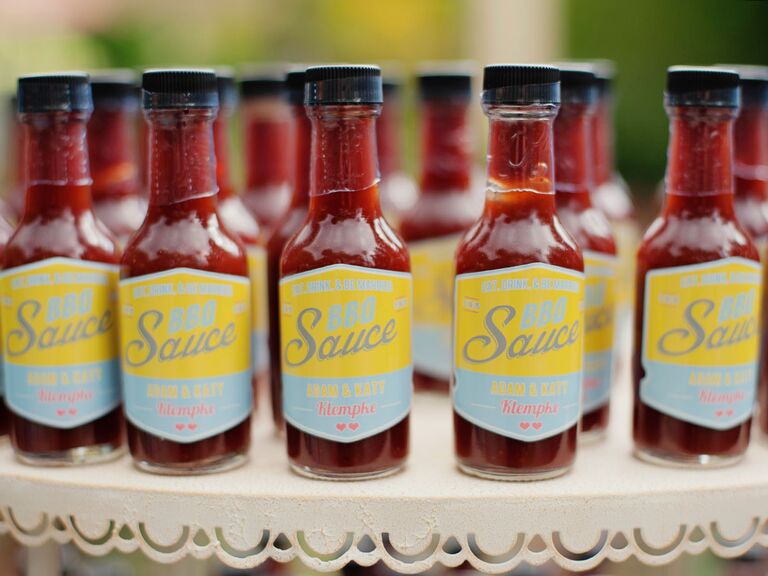 Food is the way to any Arkansas native's heart. From zingy barbecue to spicy tamales, this state offers a diverse menu of flavors. Integrate one or more of the state's unique specialties into your wedding celebration to give your guests a taste of the "Natural State." Cheese dip, tamales and fried pickles, which were invented in 1963 by Bernell Austin, are an ideal addition to your cocktail hour while possum pie and chocolate gravy add a sweet touch to the dessert table.
Do Your Guests a Favor: Arkansas-Inspired Take-Home Treats
In addition to weaving authentic Arkansas flavors into your reception, why not incorporate Arkansas flair into your favors? Whether you root for the Razorbacks or you're a fan of possum pie, give your guests something uniquely Arkansas to take home and remember the occasion. Go to The Knot Shop for other personalized wedding favors, and here are a few ideas to get you started:
Items in the shape of the state: favor tags, beverage cozies and fun cookie cutters make sweet additions
Tiny bottles of Whole Hog Café's barbecue sauce, spirits from Rock Town Distillery or the Original Fried Pie Shop's handheld fried pies
Apple blossom seeds add an eco-friendly nod to the state flower
Arkansas City Guides
From the sparkling banks of the Arkansas River and the hip vibe of Little Rock's city streets to the lush gardens and the Razorbacks spirit of Fayetteville, the state's most popular cities for weddings have more to offer than Arkansas wedding venues. Although both cities have an extensive menu of locations ideal for creating your perfect wedding, they also have their own unique charm and appeal. Check out our wedding vendor marketplace for a list of local pros.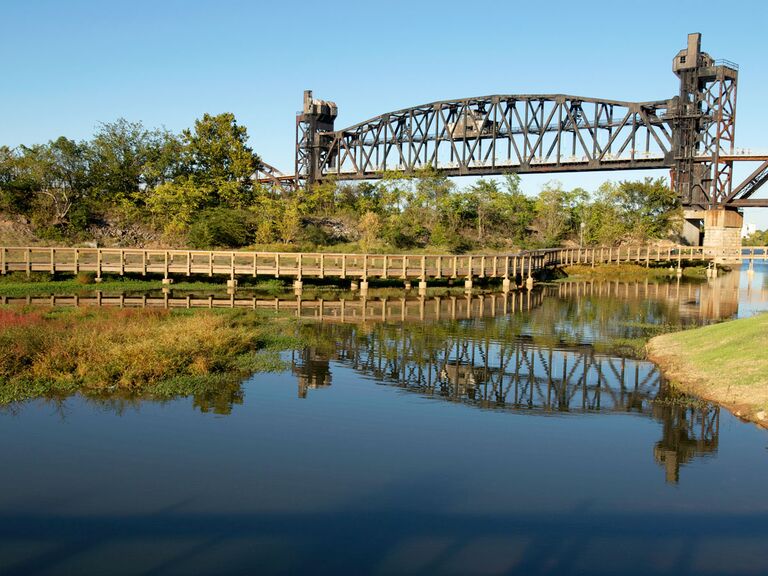 Nestled along the banks of the Arkansas River in Pulaski County, the state capital of Little Rock is among the most popular cities to visit in Arkansas. The distinctly "New South" culture of "The Rock" serves up a hip nightlife, restaurants that make even the most die-hard foodie salivate and fabulous attractions to fill your downtime. The city's central location makes it particularly convenient for guests who are traveling in from out of town. The rich history and friendly vibe make Little Rock a particularly exciting destination, while affordable prices help keep your budget in check.
From cool loft locations and museums to rustic farms and historic sites, the selection of wedding venues in Little Rock, Arkansas does not disappoint. The city has everything from Civil War sites to the River Market District. The city's attractions, scenery and reputation as the former home of Bill Clinton offer up a variety of theme ideas.
For local Little Rock vendors check out: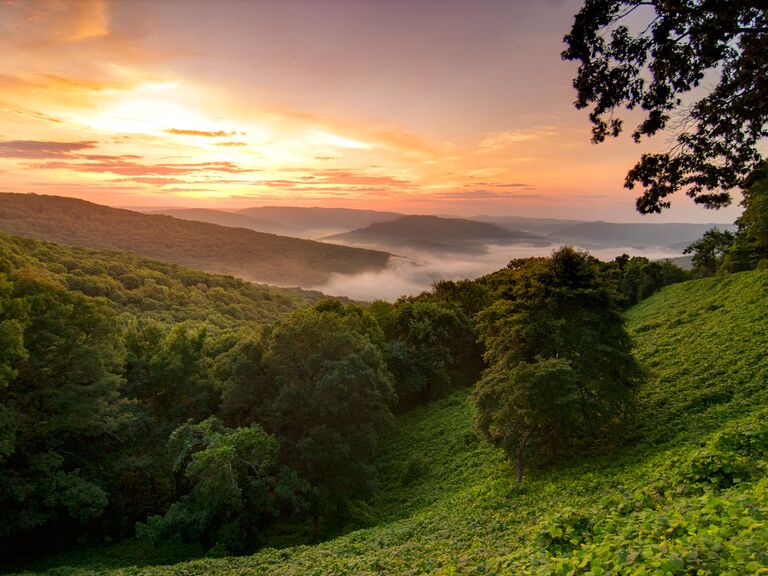 As the state's third-largest city and the Washington County's county seat, it's not surprising to find that Fayetteville is a popular spot to get married. Located at the edge of the Boston Mountains, in the Ozark region, this city's beautiful scenery adds to its unique appeal.
When it comes to finding wedding venues in Northwest Arkansas, Fayetteville's offerings stand out, with its vibrant college town setting and happening entertainment district. From the beautiful gardens on the border and the unique shopping on Dickson Street to the live events at Walton Arts Center and the stunning historic sites, Fayetteville is anything but sleepy. Treat your guests to a hike on nearby Heritage Trails or an outdoor adventure before getting down to business with the rehearsal dinner and main event.
For local Fayetteville vendors check out:
Check out more Arkansas wedding inspiration here.

Don't forget to download The Knot Wedding Planner app—it's a must-have for on-the-go planning.
Download for iOS: Wedding Planner App by The Knot
Download for Android: The Knot Wedding Planner