The Hair Products That Won Our 2022 Beauty Awards
Whether you're rocking your natural texture or going for an elaborate updo, these are the best hair products and the best hair tools you can trust to give you the best hair day ever.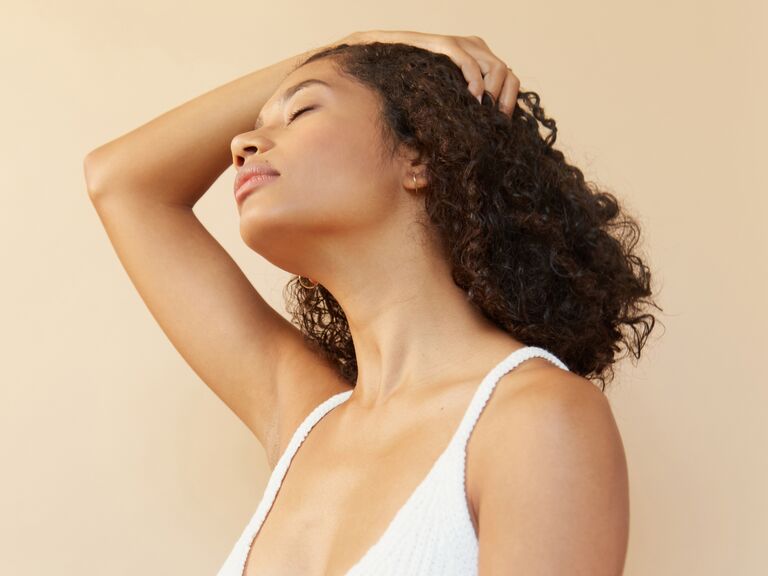 Ohlamour Studio / Stocksy United
We have included third party products to help you navigate and enjoy life's biggest moments. Purchases made through links on this page may earn us a commission.
No matter your wedding vision, getting gorgeous wedding hair (like those styles you've been eyeing on Pinterest, Instagram and TikTok) requires love and devotion—as well as a little bit of help from the best hair products for your hair type. We all know that washing, blow-drying, and heat-styling often can cause a head full of split ends, dull strands and annoying "wispies" (those little broken pieces of hair that stick up from your hairline). Similar to sticking with a solid pre-wedding skin care routine in the months leading up to your day, investing in an arsenal of the best hair products for your hair type can help repair damage, revive dull color and enhance your natural hair texture, leaving you with more luscious-looking locks for your nuptials and all of the events surrounding it. Below, find our editor-approved products for every hair type and budget—and the best hair tools for any DIY 'dos you'll be rocking at your prewedding parties.
Best Shampoo & Conditioner
An Instagram darling that really works, this hair brand creates clean, customized shampoo and conditioner (plus other products) based on details like your hair type, location and styling preferences. After just one wash you'll notice your hair is silky smooth and unbelievably shiny.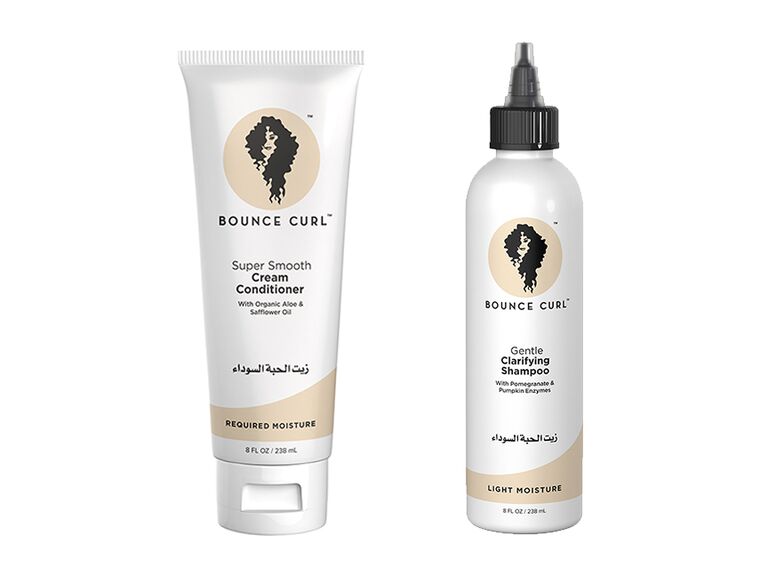 Best Curly Shampoo & Conditioner
If you have curly hair, we know wash day can be a bit of an ordeal. Get all the build-up off your scalp and strands with this dreamy duo. The shampoo is gentle, leaving your scalp clean but never dried out, while the conditioner moisturizes and defines curls without making them feel greasy.
Best Scalp Treatment
Scalp care is the new skin care. Apply this rich, oil-based gloss before you shampoo to balance your scalp and repair and deep-condition damaged strands. You'll see stronger, more lustrous tresses in just an hour or so.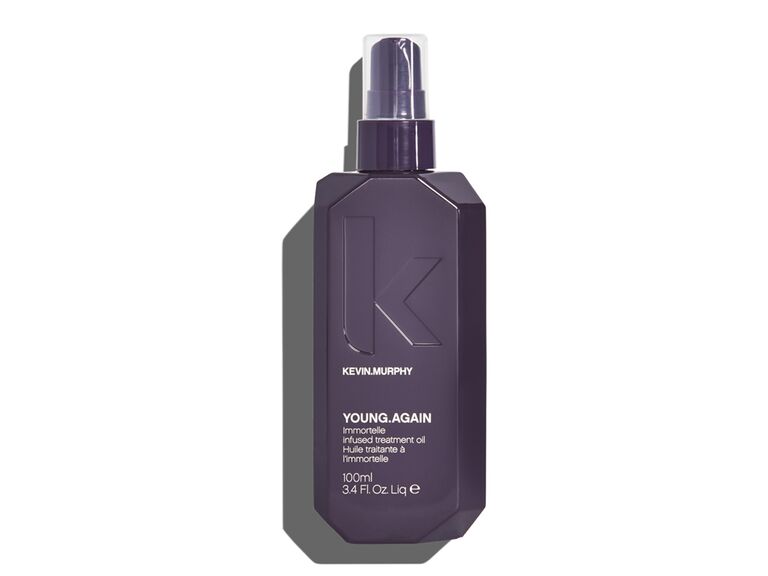 Best Hair Oil
When it comes to hydrated, shiny locks, hair oil is your secret weapon. But you don't want one that's too heavy and weighs your hair down. We recommend this lightweight but nourishing formula, which is packed with antioxidants. Run some of this liquid gold through your hair for shiny, silky smooth (but never greasy) hair.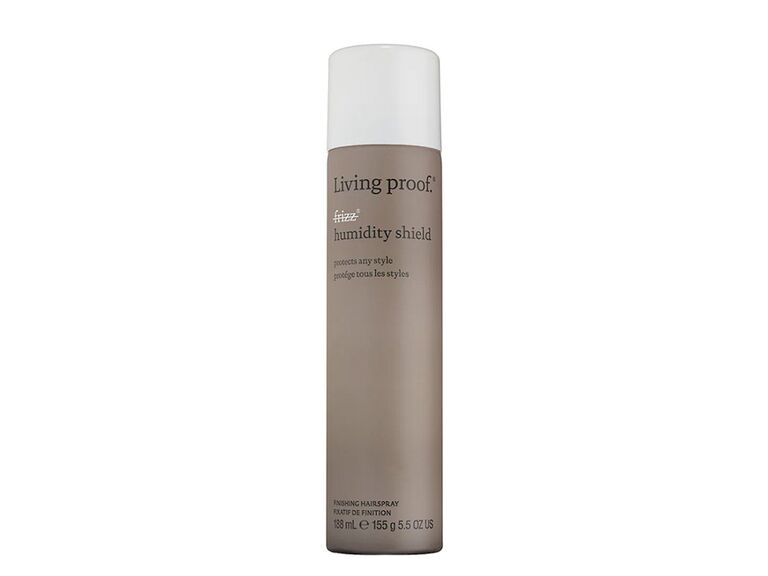 Best Frizz Control
Even if you don't have curly hair, it's a good idea to have the best frizz control product on hand to protect your hairstyle from humidity and sweat. Humidity and hair types prone to frizz are no match for this smoothing spray. It gets the job done with no flyaways or sticky residue, plus it adds UV and heat protection.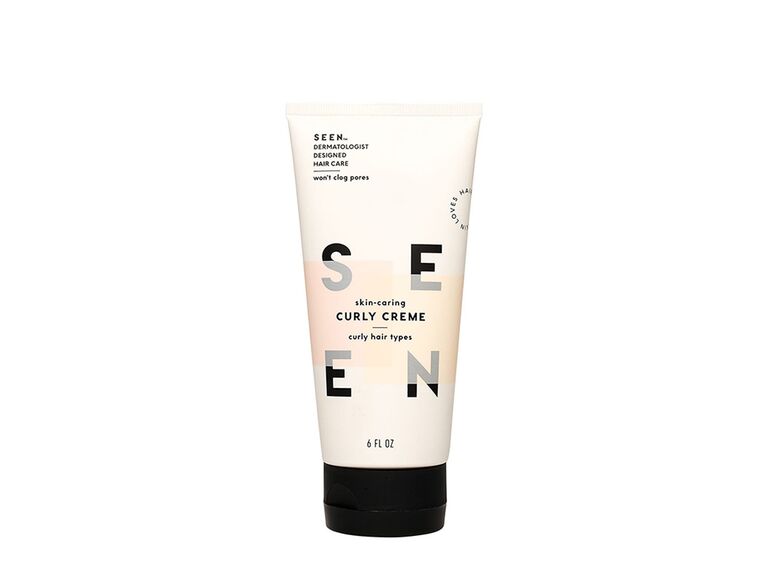 Best Curl Enhancer
Calling all curly folks: This is a must-have. It revives lifeless curls and reduces frizz withoutproduct buildup or dreaded crunchy hair, so you can continue to use it on day two (or even three) hair and maintain a clean look and feel.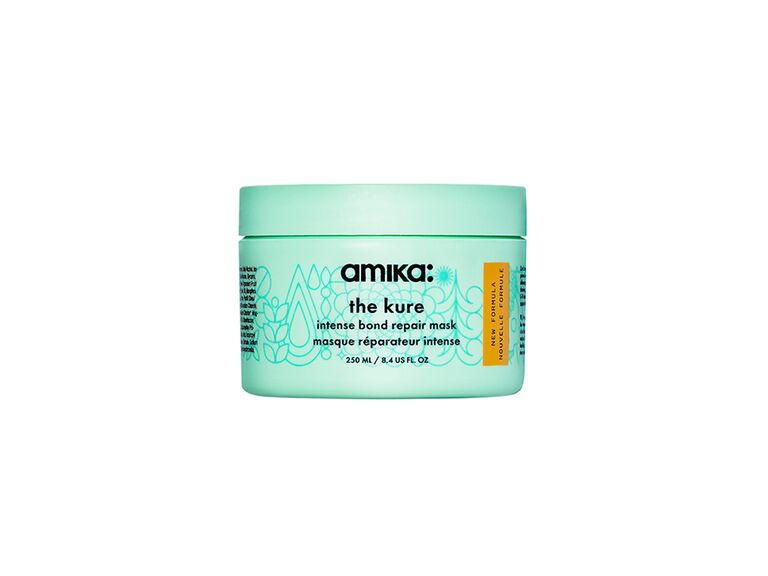 Best Hair Mask
Given all the heat styling associated with weddings and prewedding parties, hydrating your hair is key. Want to give your hair a quick boost right before your festivities? This miracle mask instantly transforms dry, brittle hair with three rich plant butters. It's deeply hydrating and improves hair manageability and texture after just one use. Plus? It's free of all the bad stuff.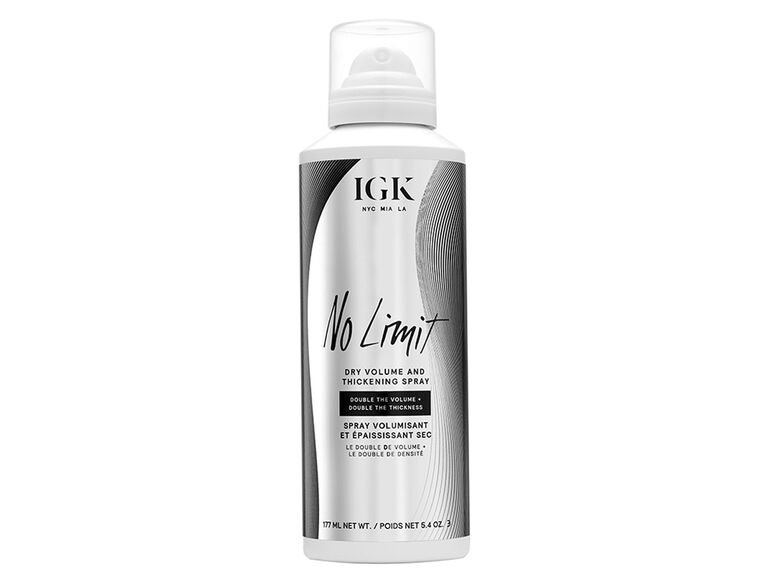 Best Volumizing Hair Product
Va va voom! If your strands are fine or on the thinner side, we've got you covered with our pick for the best volumizing hair product. This aerosolized dry volume spray brings the lasting oomph factor. Its buildable formula lets you control the volume knob and customize your style without powdery buildup.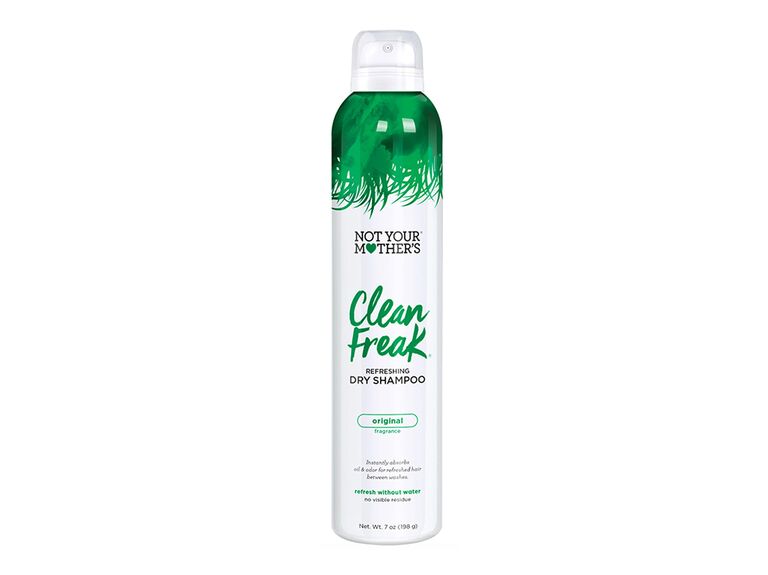 Best Dry Shampoo
Nobody wants oily hair at their wedding, so having the best dry shampoo on hand is essential. Spray this on your roots and comb it through to absorb oils and sweat and keep your 'do looking fresh—from the first look to up to three days later.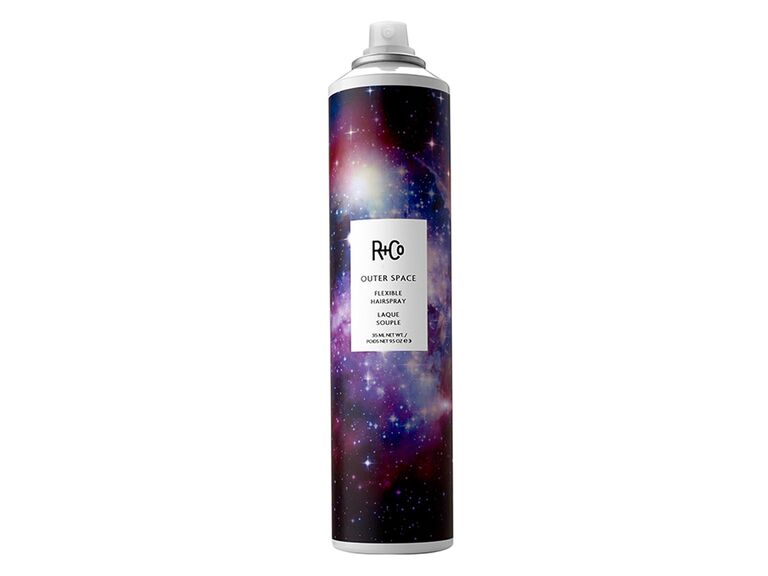 Best Hairspray
Ensure no hair is out of place for your wedding photos with this medium-hold spray that keeps your look in place but brushes out sans knots or frizz.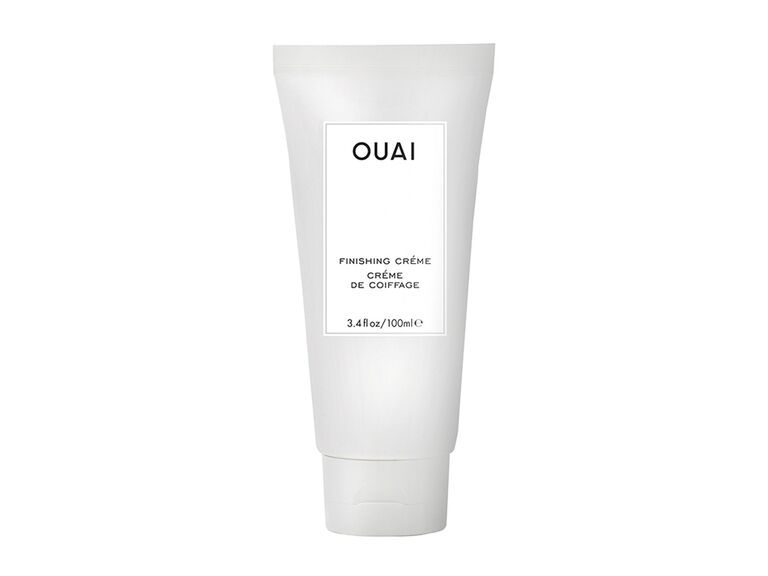 Best Heat Protectant
This cream wins best heat protectant because it's an impressive multi-tasker. It prime your mane for styling with hot tools andprotects it from heat exposure with this light, hydrating formula that works on all hair types. Bonus: It leaves behind a sophisticated—but never overpowering—floral scent.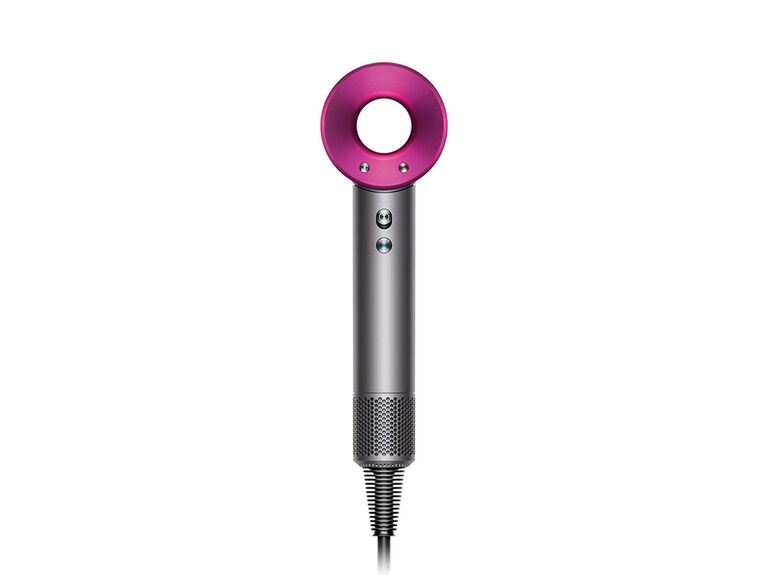 Best Blow Dryer
There's a reason this hot tool is a back-to-back winner. Our pick for the best hair dryer is pricey, but worth every darn penny. It's super powerful, light as a feather, never singes your scalp and will dramatically cut down your drying time. Plus, it'll make your hair impossibly glossy.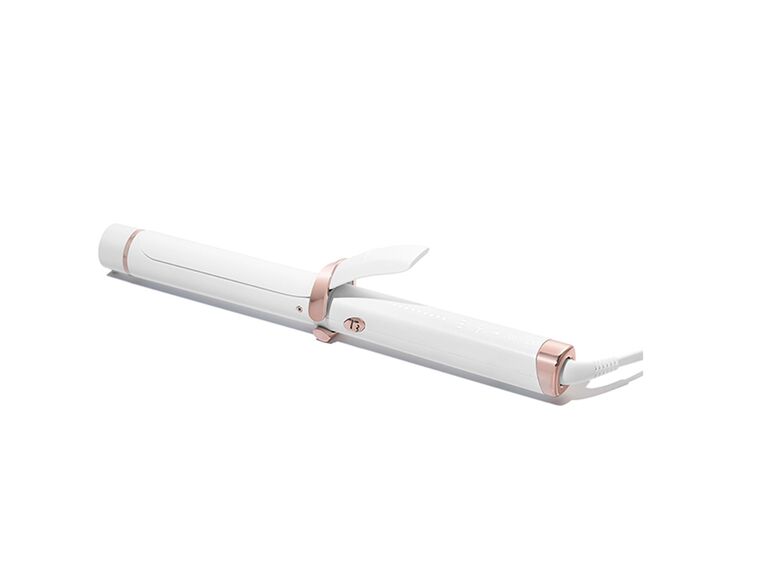 Best Curling Iron
If you've been dreaming of a curly hairstyle for your wedding or prewedding parties, allow us to introduce you to your new BFF. Our pick for best curling iron is a smart tool that's completely personalized. It has a high-tech smart-touch interface as well as HeadID technology, which adjusts heat settings to your unique needs based on hair texture, color and chemical treatments for smooth, long-lasting curls—without any of the damage. Our minds are blown.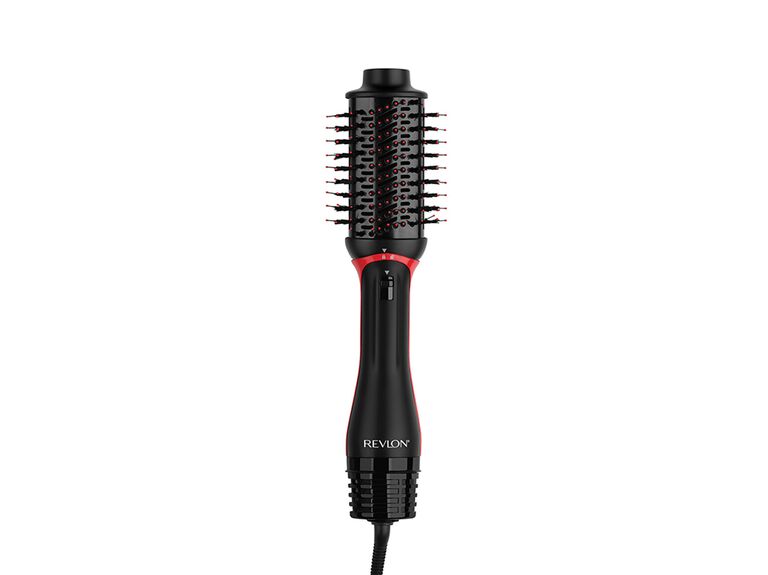 Best Blow Dry Brush
The best blow dry brush gives you the best of both worlds: faster drying time and volume. Even if your at-home blowout game isn't on point, don't stress. This new and improved version of Revlon's fan favorite—with its volumizing oval barrel, adjustable heat setting and combination of detangling long bristles and short shine-inducing bristles—will give you just-left-the-salon hair in minutes.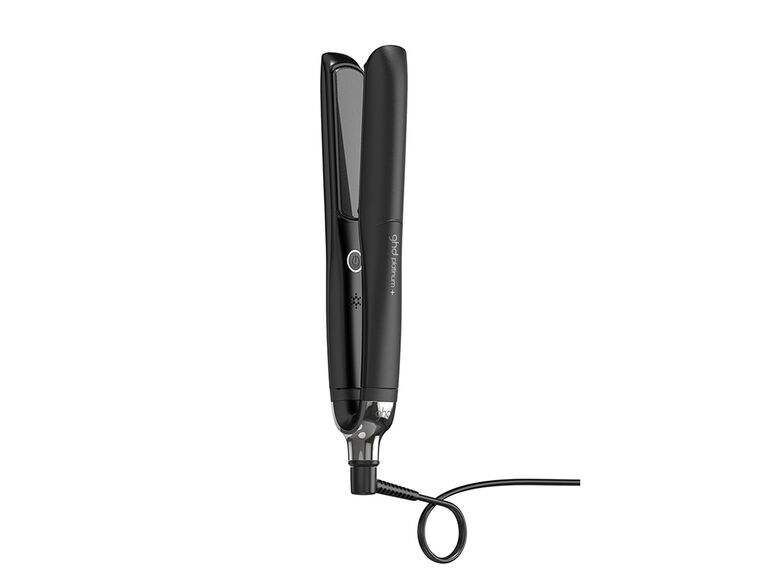 Best Flat Iron
Get ready for the ultimate game changer. Our pick for the best flat iron takes all of the work out of straightening your tresses. One of the smartest tools we've ever tested, this ingenious flat iron uses sensors to gauge your hair's thickness and the speed at which you're styling, and adjusts its heat settings accordingly to prevent heat damage or breakage.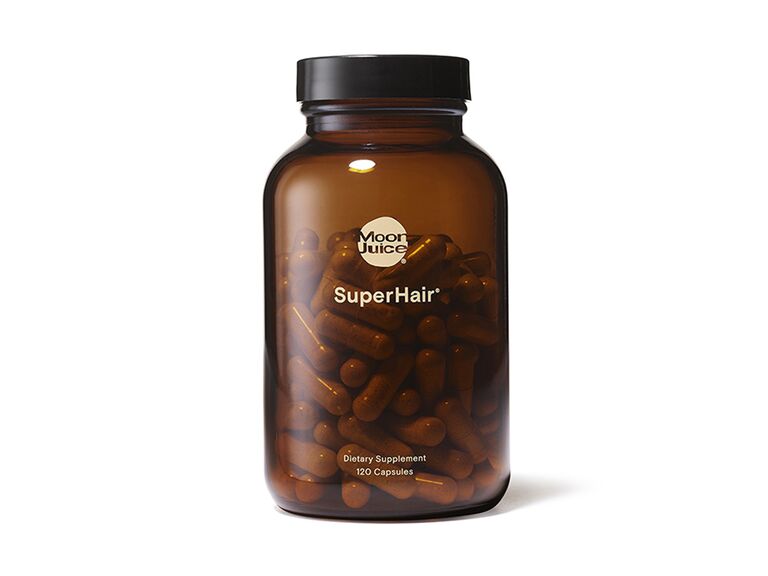 Best Hair Supplement
Real talk: Stress, hormones, genetics and nutrition affect your hair. Add this potent vegan blend toyour daily routine for a healthier mane in as little as four weeks.