18 Anthropologie Items You Should Add to Your Registry
Our favorite picks to put on your wish list.
by Elena Donovan Mauer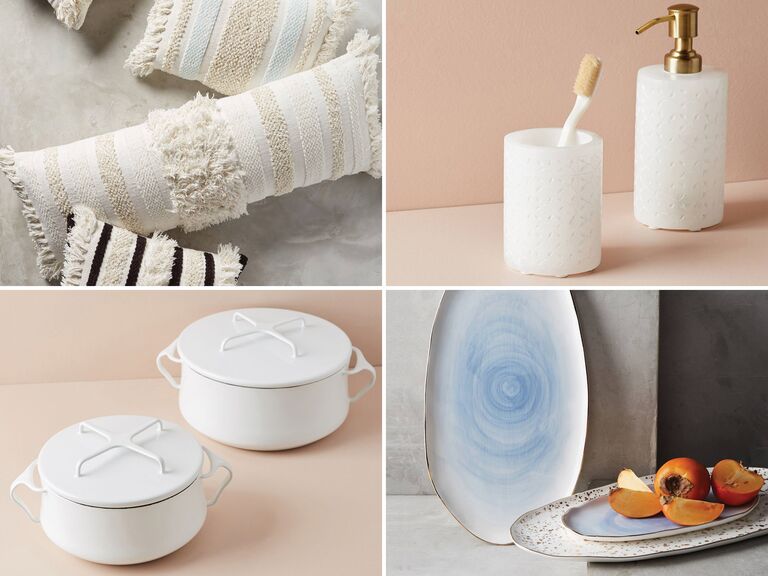 Ever walk into an Anthropologie store and think, "I wish my home looked (and smelled) like this?" Well, here's your chance. Yep, Anthropologie has a registry, so you can make a wish list of your favorite super-chic and undeniably gorgeous Anthro housewares and link it up to your registry on The Knot. Check out our favorite items to put on an Anthropologie wedding registry below.
16. Colorful Shower Curtain