See Bliss Monique Lhuillier Wedding Dresses From Bridal Fashion Week
Here's the designer's latest collection to hit the bridal runways.
The Hons Photo
Monique Lhuillier is known for offering brides sophisticated luxury and her Bliss Monique Lhuillier wedding dresses are no different. The Bliss collection blends textured lace and intricate details for picturesque gowns that float down the aisle. Monique Lhuillier is an acclaimed international bridal designer with a signature design sensibility centered around femininity, allure and grandeur. The Filipino-American designer offers brides innovative couture gowns that are whimsical and explore playful elements. Bliss Monique Lhuillier infuses romance into every unique gown and with both bridal and ready-to-wear lines, Monique Lhuillier dresses dominate the evening-wear scene. Her unique gowns stand out thanks to distinct elegance that transcend time while also setting of-the-moment trends.
Bliss Monique Lhuillier's Fall 2020 Wedding Dresses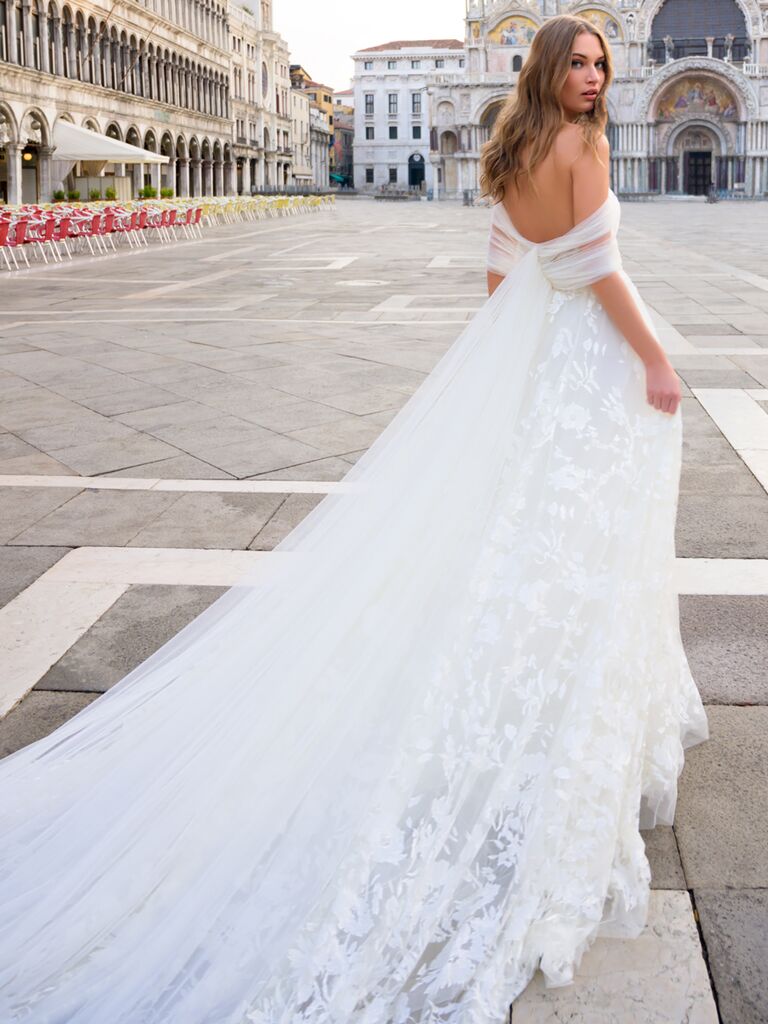 Off-the-shoulder A-line gown with floral embroidery.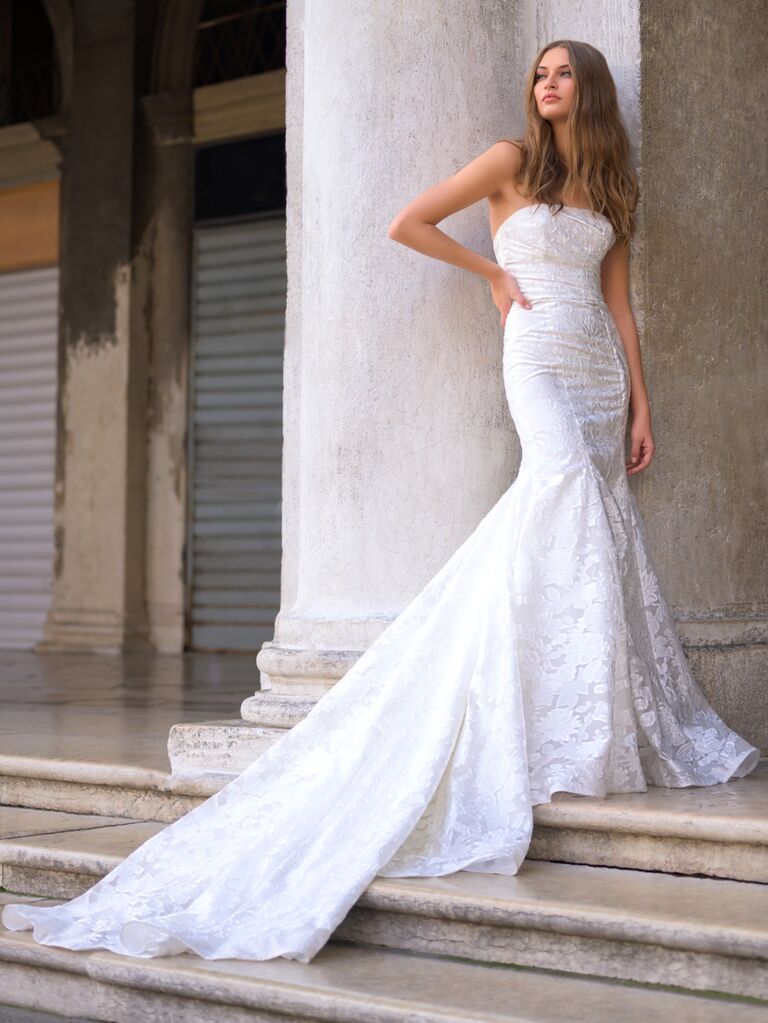 Strapless mermaid wedding gown with floral embroidery.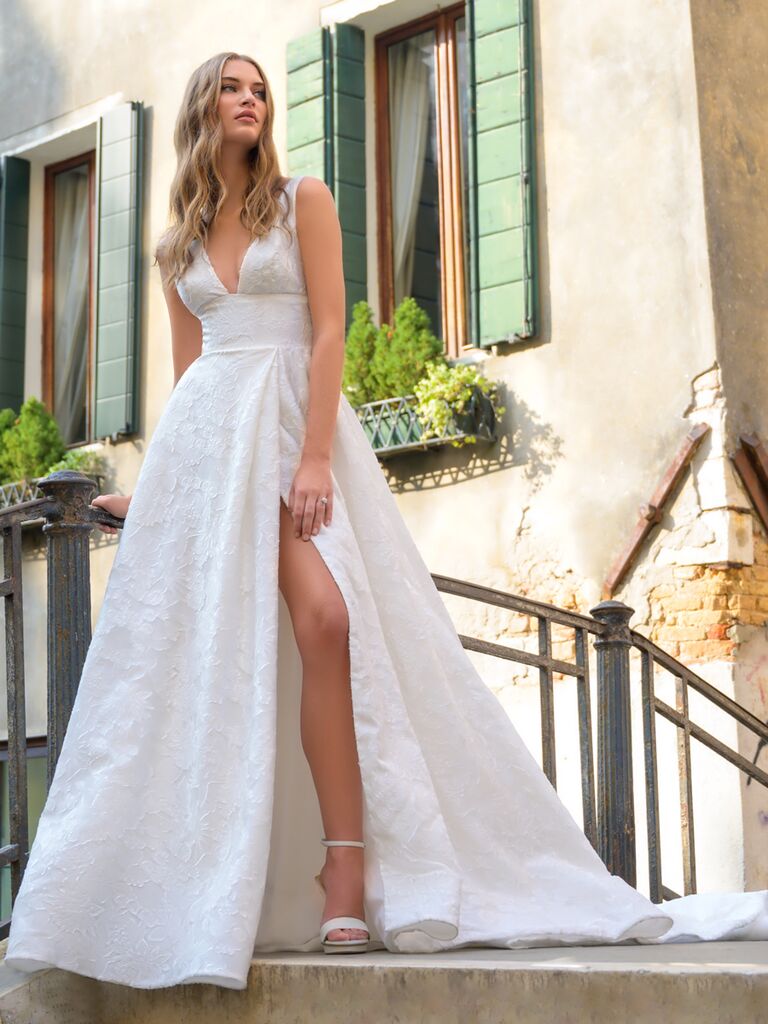 V-neck A-line wedding dress with floral emroidery and high slit.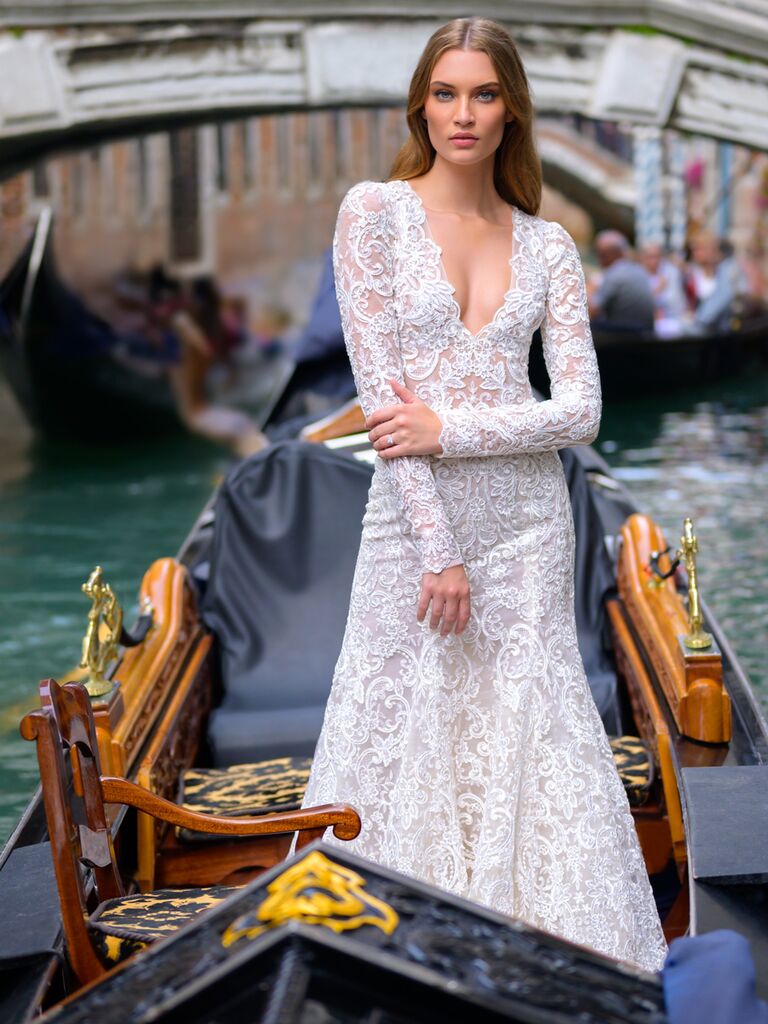 Lace sheath wedding dress with V-neck and long sleeves.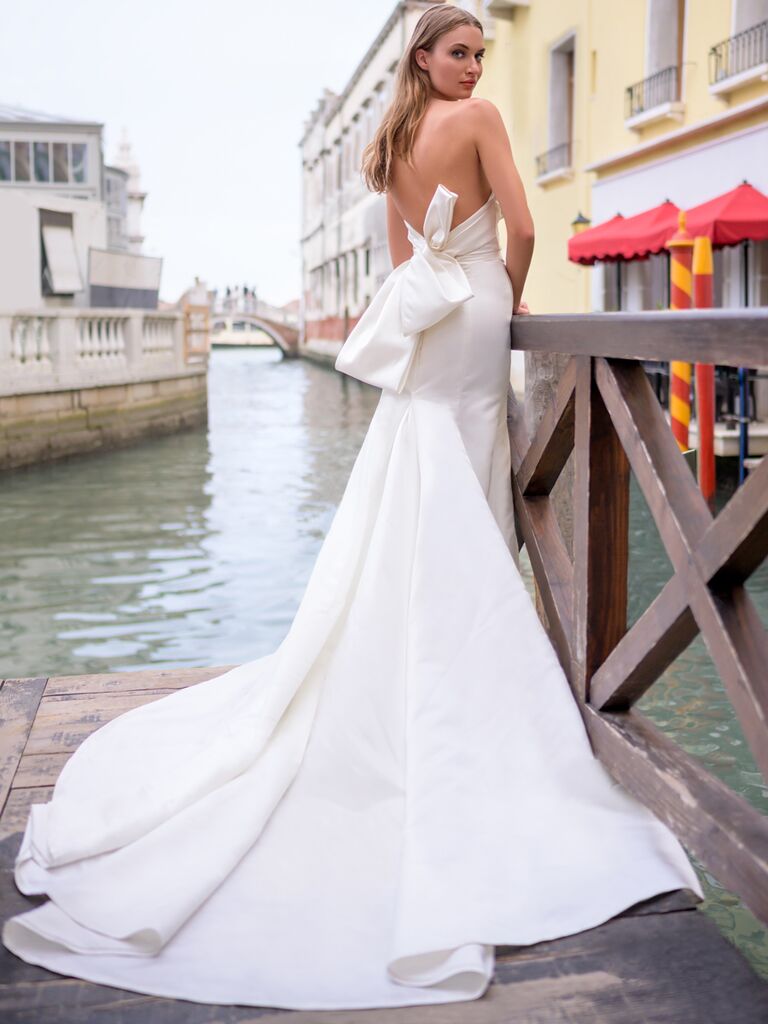 Mermaid wedding dress with bow detail on back.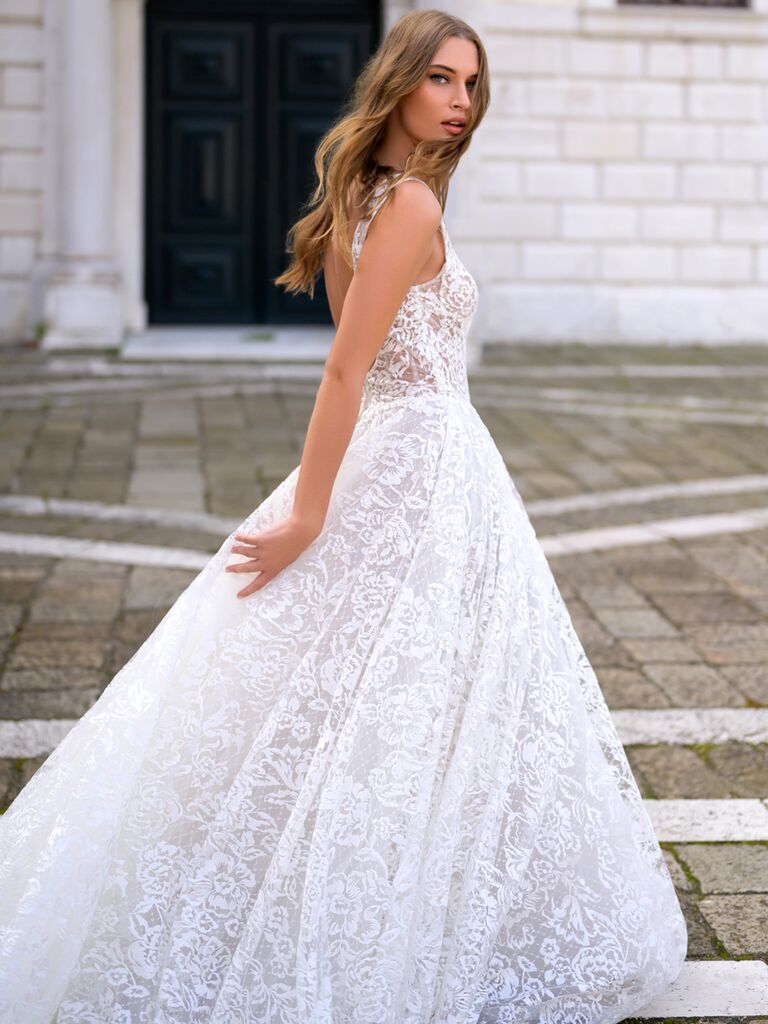 Lace A-line wedding dress.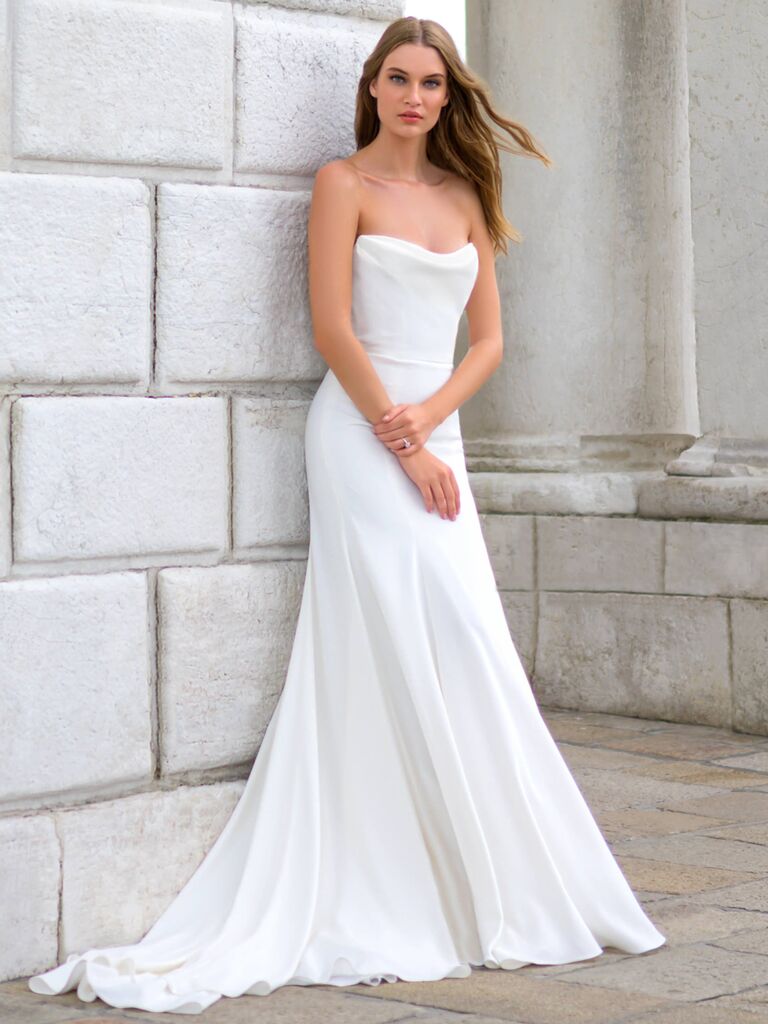 Strapless sheath wedding dress.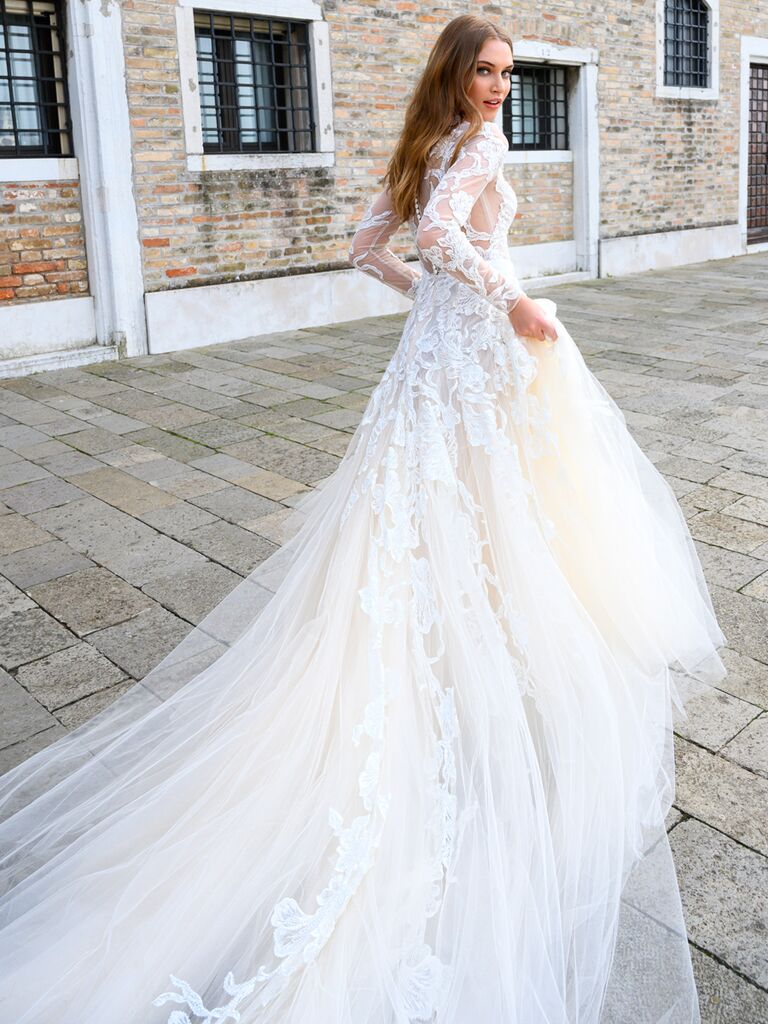 Long sleeve A-line wedding dress with tulle skirt and sheer overlay.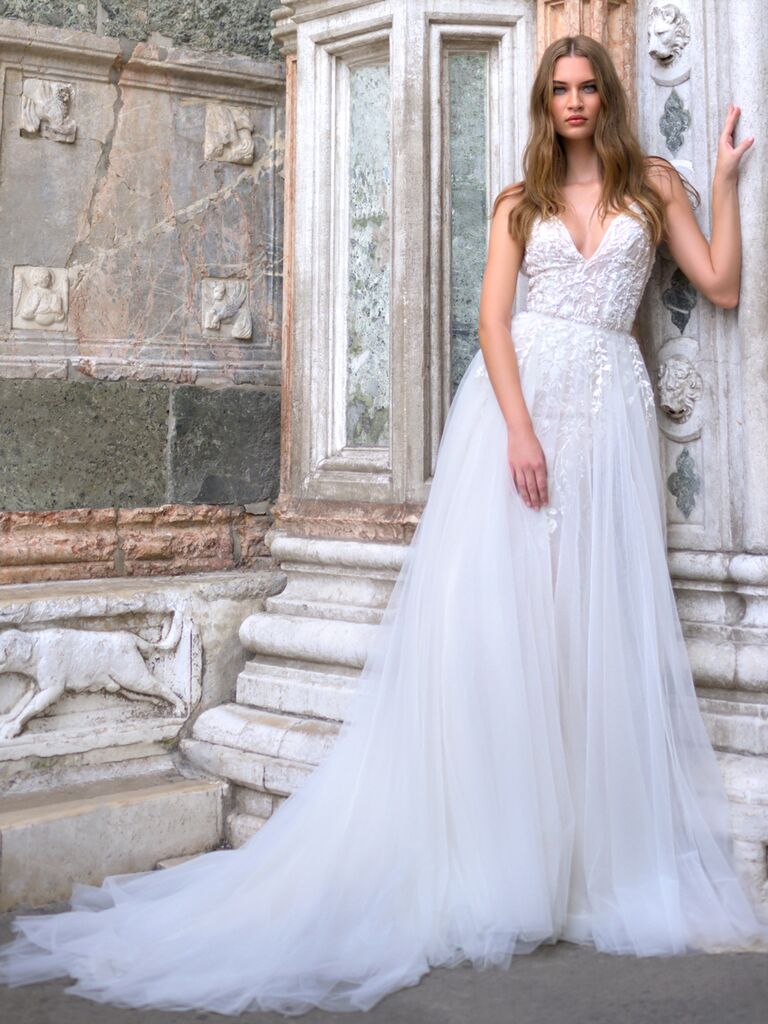 A-line wedding dress with tulle skirt, spaghetti straps and floral embroidered bodice.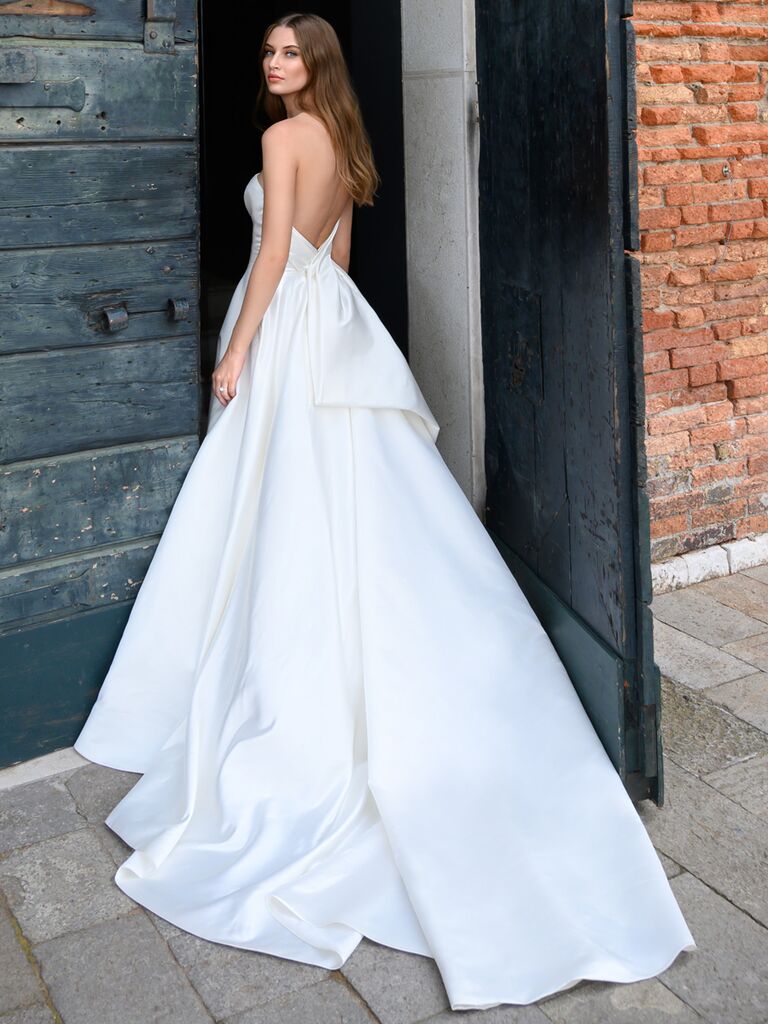 Strapless A-line wedding dress.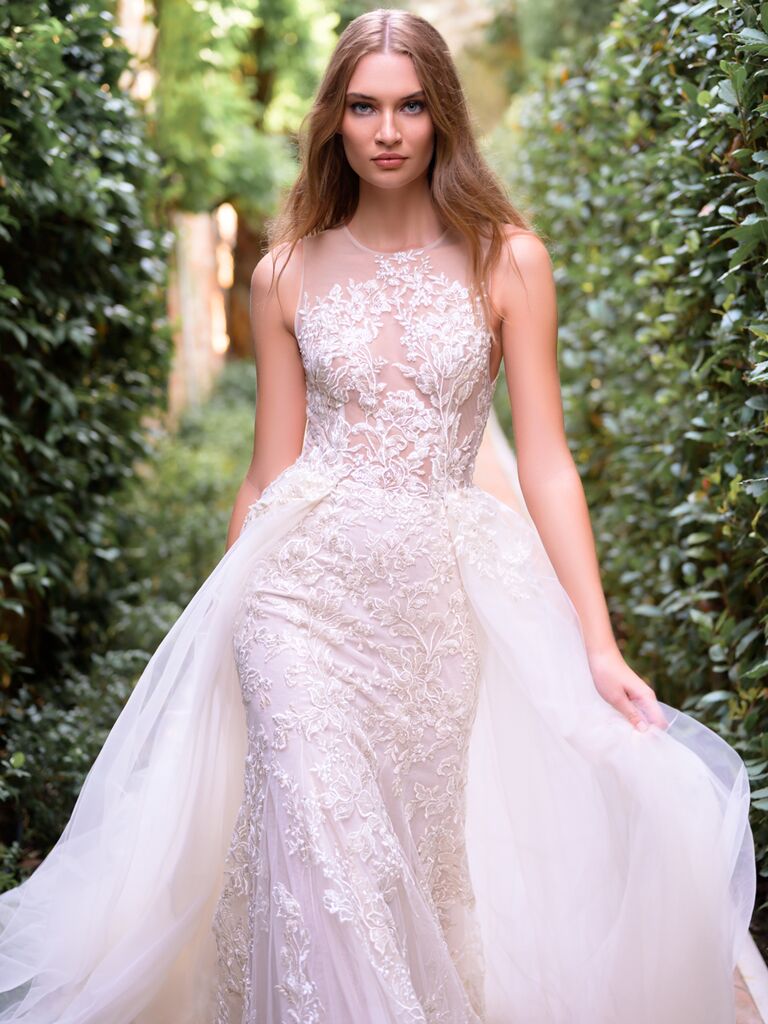 Lace wedding dress with illusion neckline and tulle skirt overlay.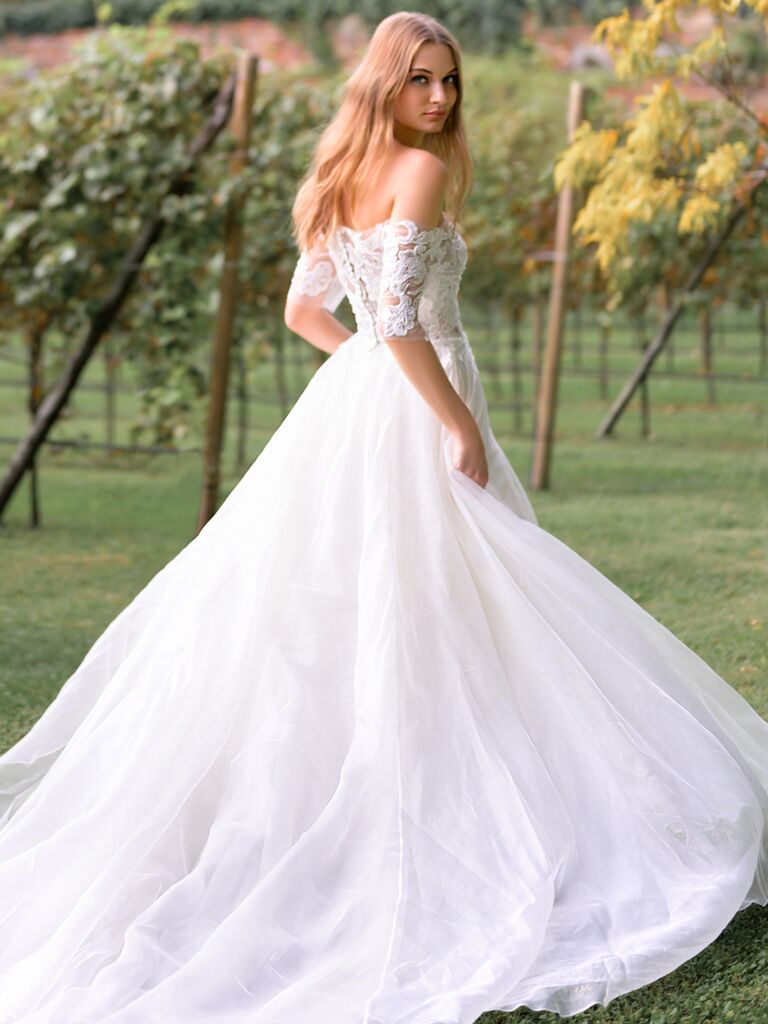 A-line wedding dress with off-the-shoulder lace bodice.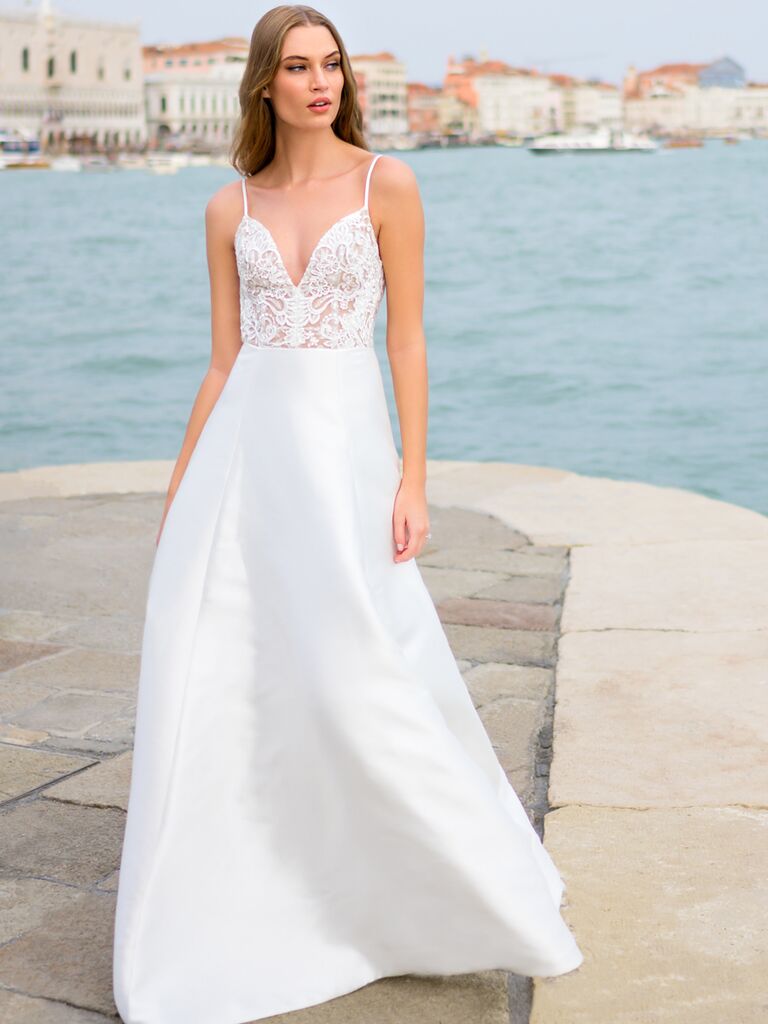 A-line wedding dress with spaghetti straps and embroidered bodice.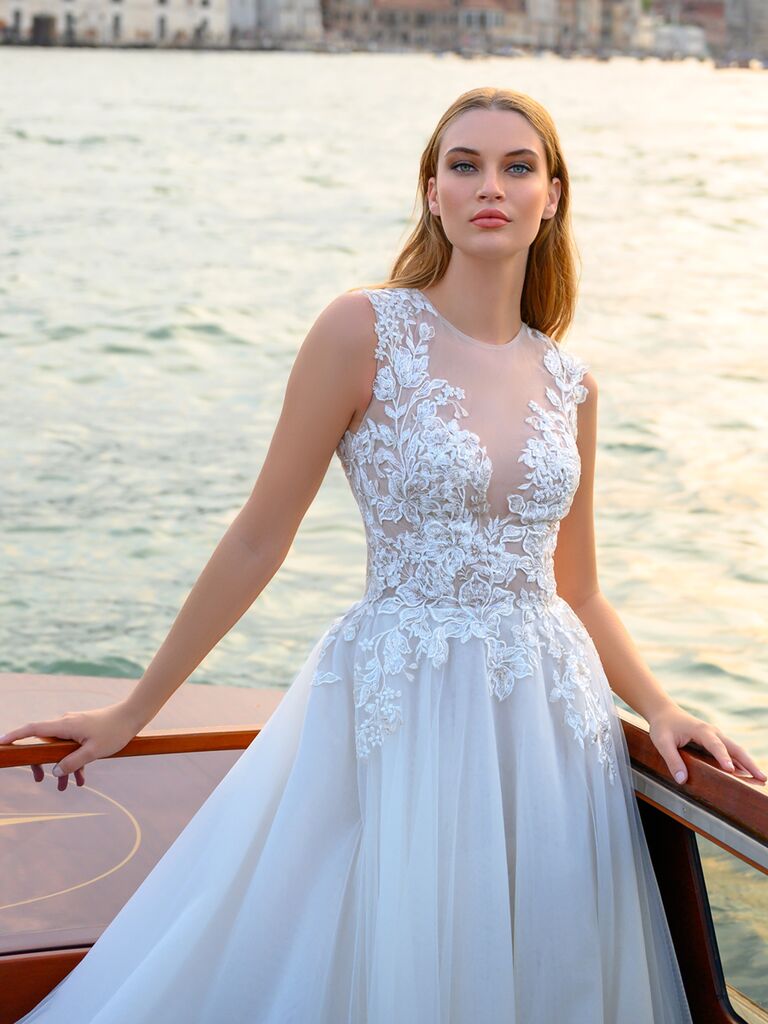 A-line wedding dress with illusion V-neckline and lace bodice.
Bliss Monique Lhuillier General Style
There are three words that Monique Lhuillier designs by that define a Monique Lhuillier wedding gown: femininity, allure and grandeur. And a Bliss Monique Lhuillier wedding gown is no different. With romantic details for easy yet elevated elegance, Bliss Monique Lhuillier wedding dresses bring glamour without being overpowering or difficult to wear. Lhuillier credits her innate design sensibility with her ability to capture the essence of sophistication in her gowns for every bride. Monique Lhuillier bridal provokes modern femininity through her thoughtful use of hand-tufting, embellishment and delicate lace.
Bliss Monique Lhuillier Collection History
When Monique Lhuillier broke into the wedding industry in 1996, she immediately gave the bridal market a much needed update with a first collection of just five gowns. As interest in her fresh designs expanded, Lhuillier opened her first retail store in 2001 in Beverly Hills. She also ventured outside of all things bridal with colorful evening gowns that lead to her first ready-to-wear collection in 2003.
Since then, she's also launched a second line, Bliss Monique Lhuillier, that makes her breathtaking designs accessible to more brides. Bliss Monique Lhuillier wedding dresses start at a lower price point but don't compromise on allure or details. All Bliss Monique Lhuillier bridal gowns fuse classic and modern aesthetics while still remaining luxe and timeless. Bliss Monique Lhuillier 2019 collections offered unforgettable gowns with delicate details inspired by romance, lush Spanish garden and sensual silhouettes. Her newest looks in the Bliss Monique Lhuillier 2020 collections brought the city drama with sleek necklines and bold slits for gowns that were both tailored and ethereal.
Other Bliss Monique Lhuillier Labels
For those who love Monique Lhuillier's refined aesthetic, Bliss Monique Lhuillier and Monique Lhuillier wedding dresses aren't your only option. The beloved designer's exquisite style has expanded well past bridal and evening wear; becoming a wide-reaching luxury lifestyle brand. For bridal, woman can shop Monique Lhuillier for couture gowns, with Bliss Monique Lhuillier offering a more accessible price point. Monique Lhuillier also has bridesmaid dresses, jewelry, shoes, accessories and fragrance lines. ML Monique Lhuillier is her breathtaking ready-to-wear label and through her partnerships with Pottery Barn Kids and Pottery Barn Home, Lhuillier lends her aesthetic to housewares inspired by bridal registries and her favorite color, blush.
Bliss Monique Lhuillier Fun Facts
Despite now being a household name, people originally struggled with pronouncing her name. Lhuillier said she was just referred to as "the Monique girl." It wasn't until she heard people start pronouncing her last name right that she realized she'd made it.
Part of the reason she first branched out of bridal was because she was burned out and tired of working with just white and ivory.
Despite countless celebrities stunning in her gowns, the one A-lister she hasn't worked with yet but would love to is Nicole Kidman.
Bliss Monique Lhuillier Previous Wedding Dress Collections
Bliss Monique Lhuillier Spring 2020 Collection
See every dress from Bliss Monique Lhuillier's Spring 2020 line below.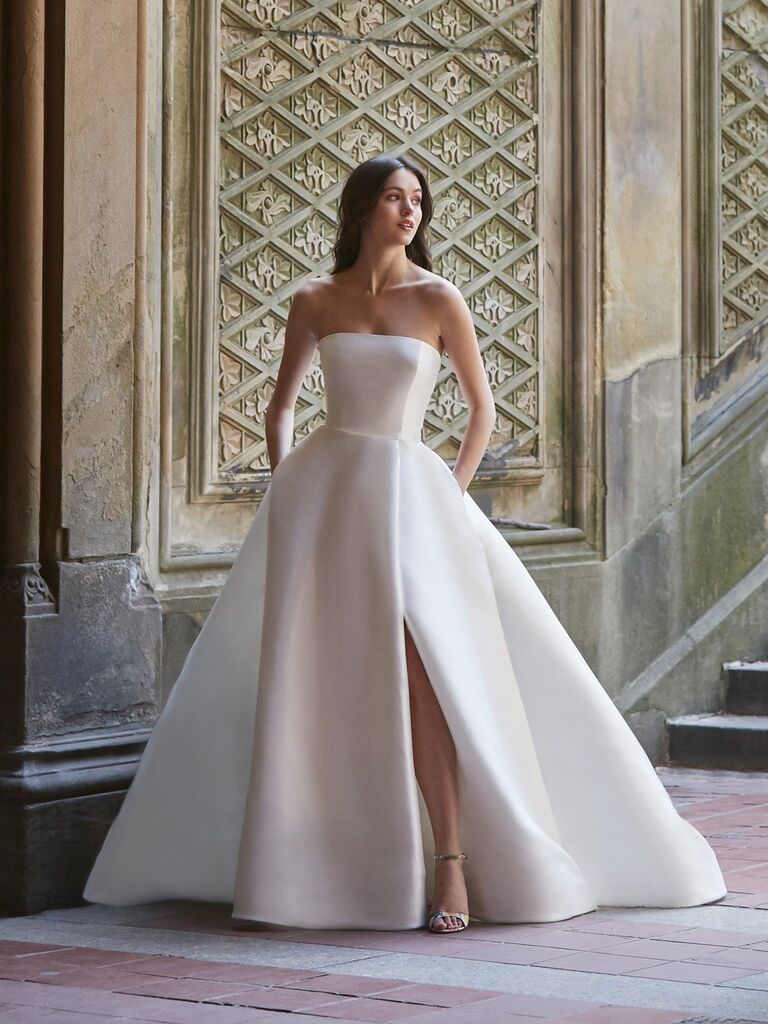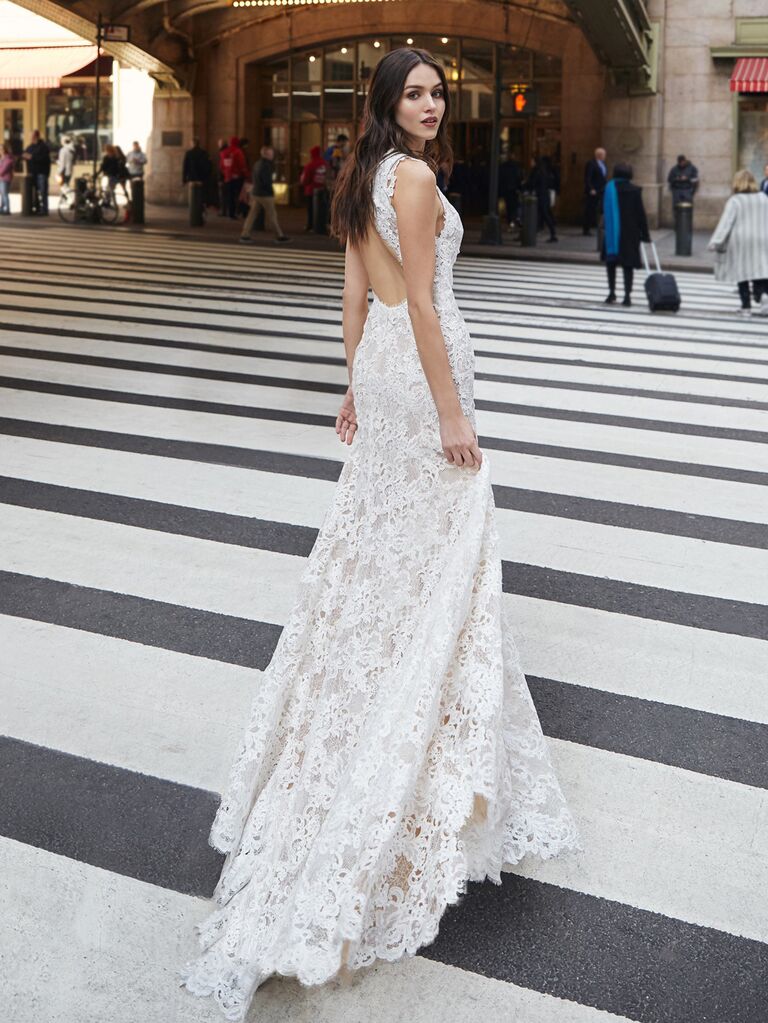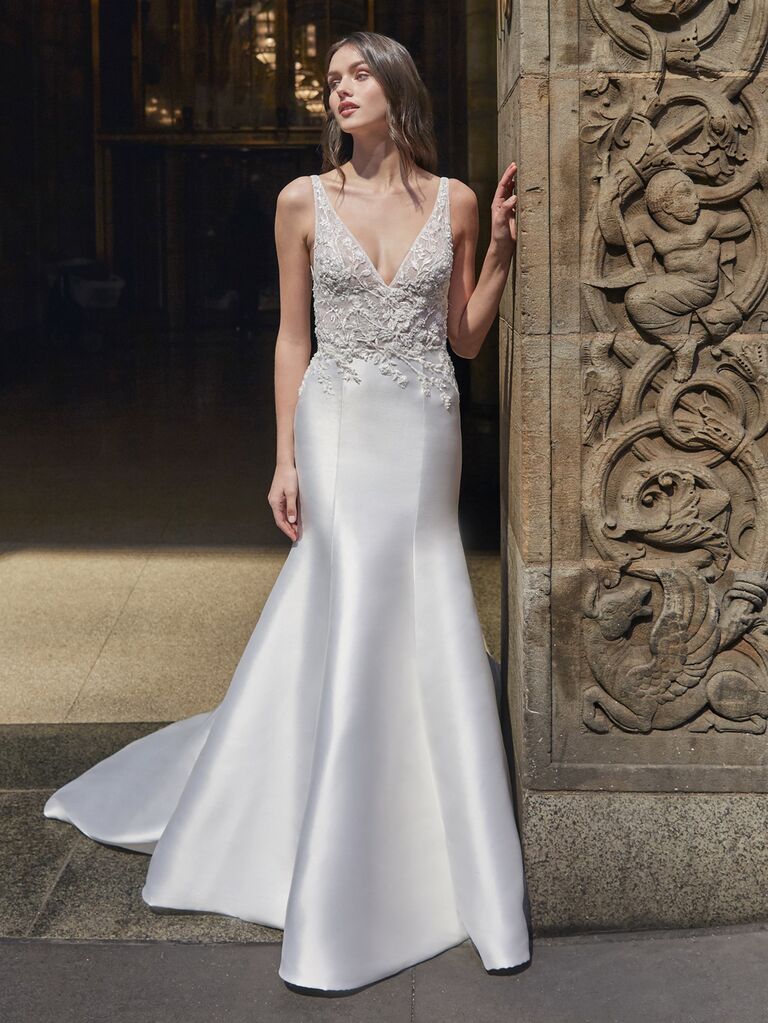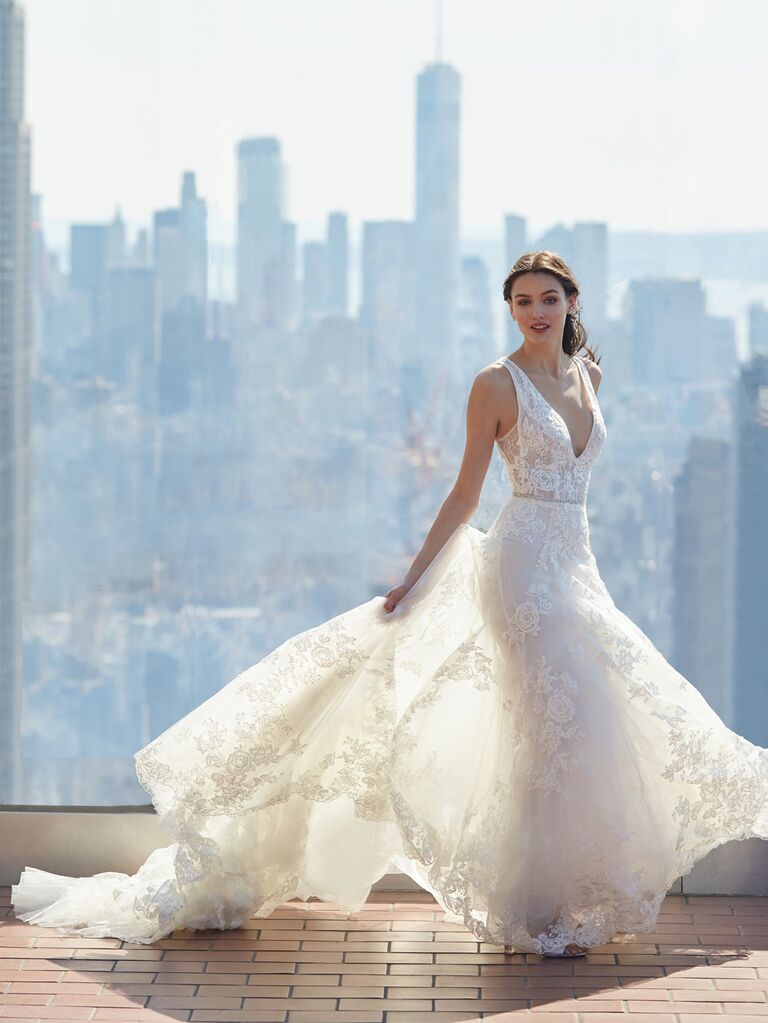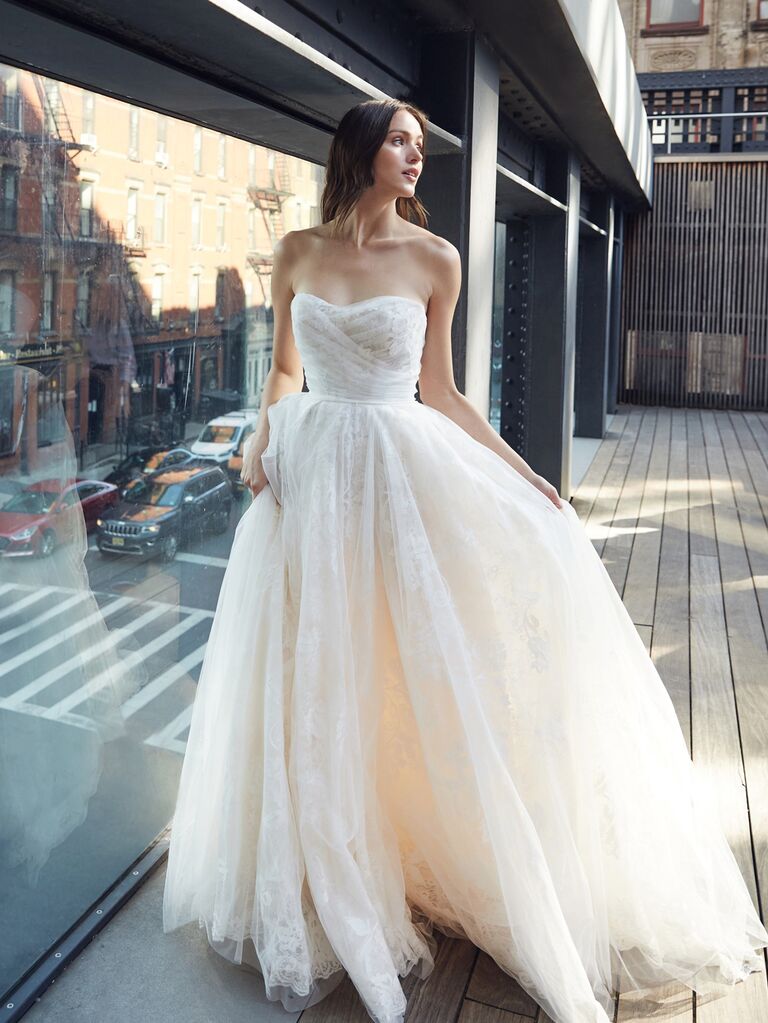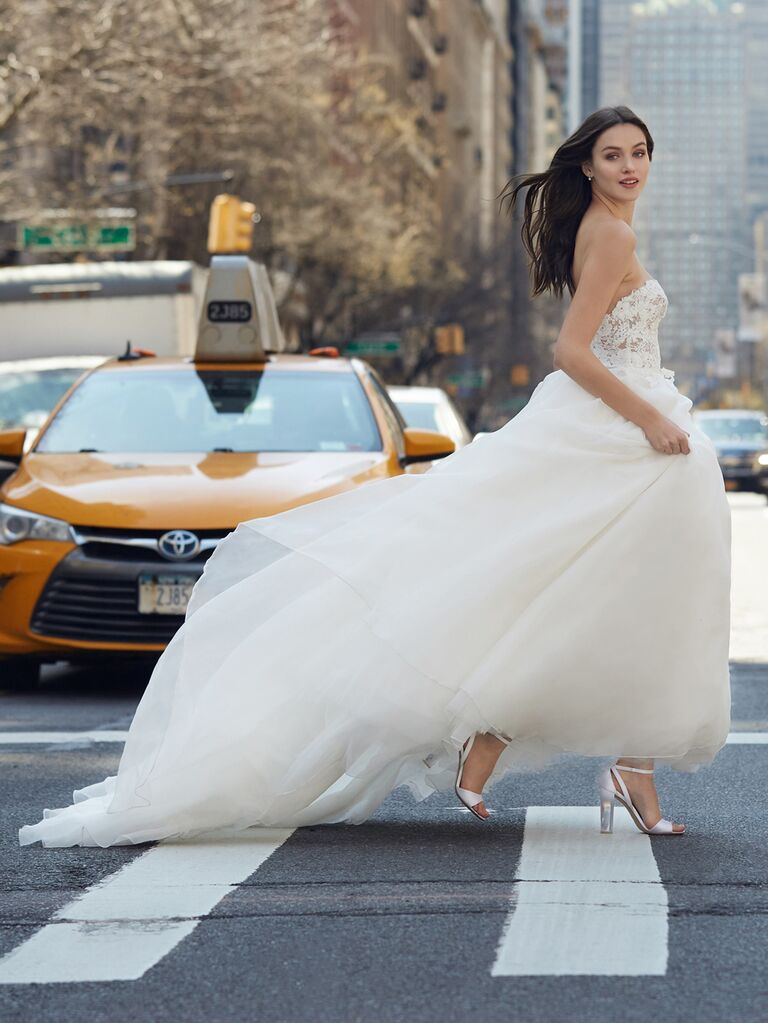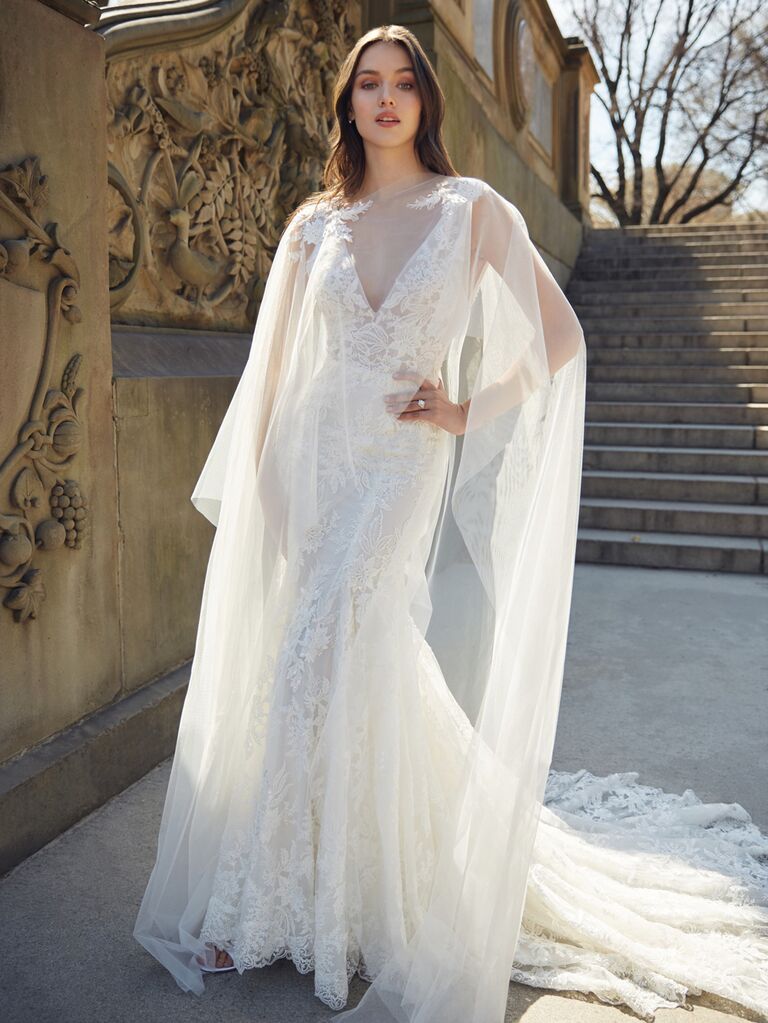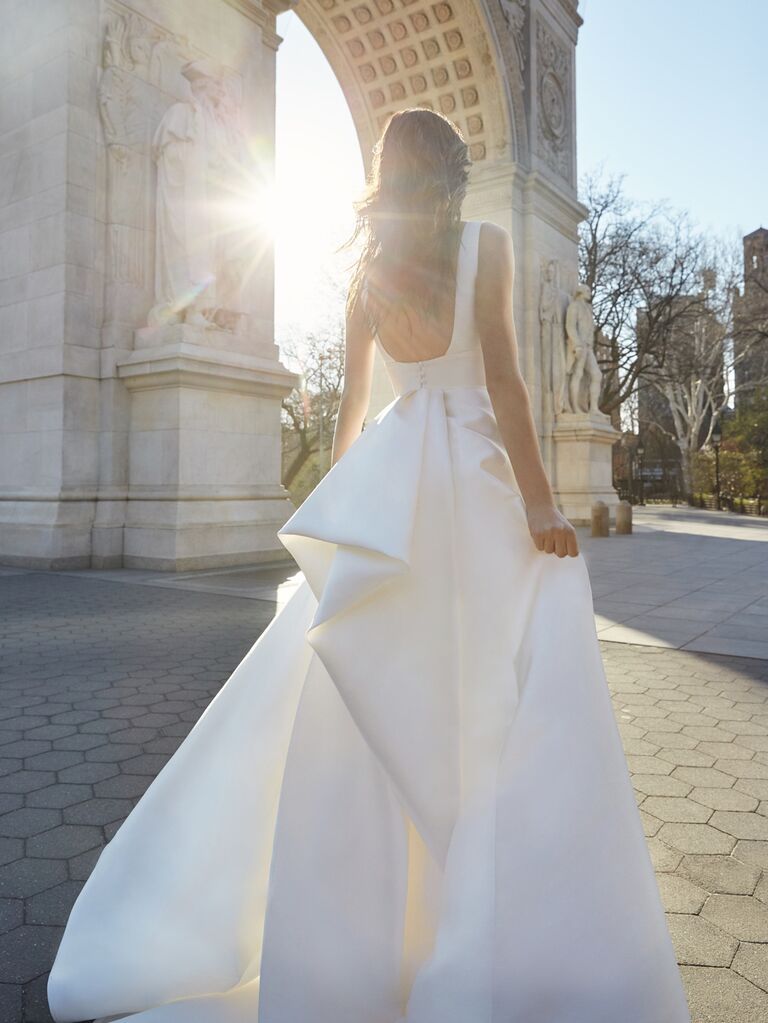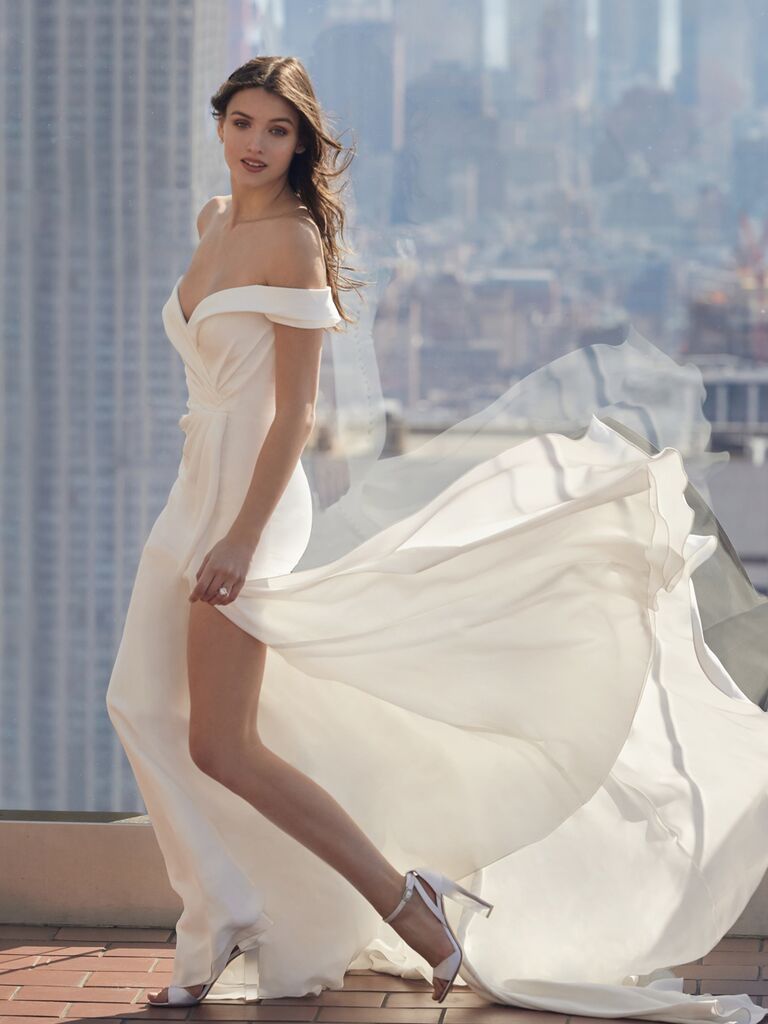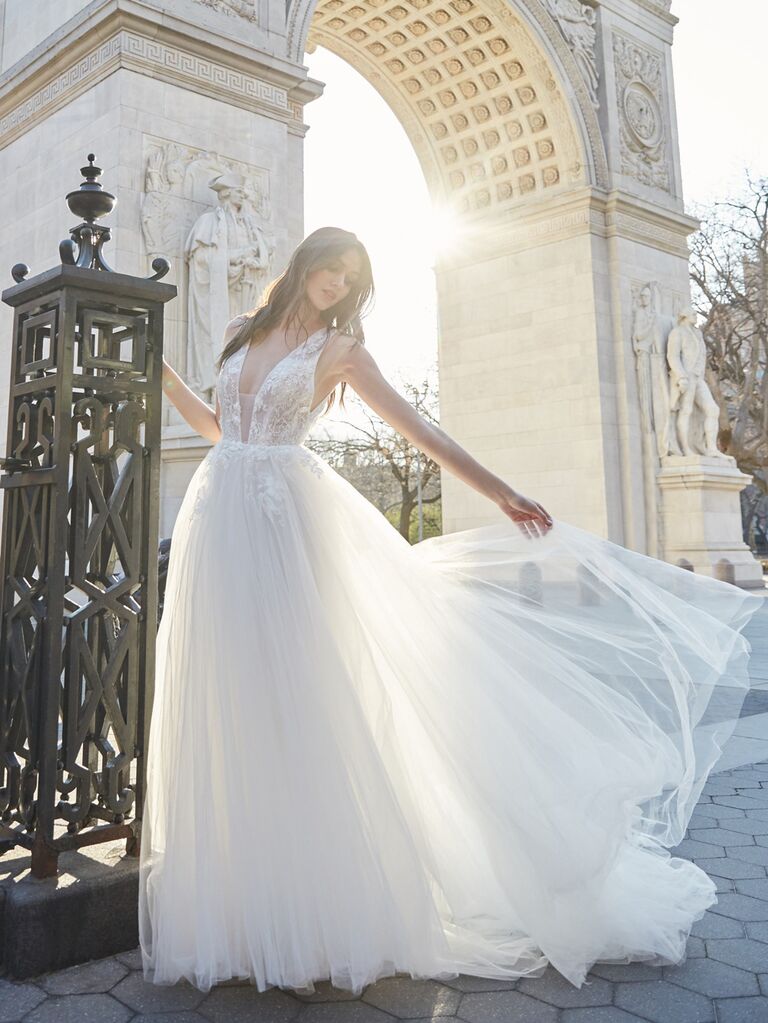 All photos by Glen Allsop for Christian Oth Studio
To check out all the Bridal Fashion Week galleries, plus wedding dress advice and more, go to TheKnot.com/bridal-fashion-week.