Wish Upon a Star for These 19 Disney Kitchen Decor Pieces
Hot dog! Chef Mickey would approve.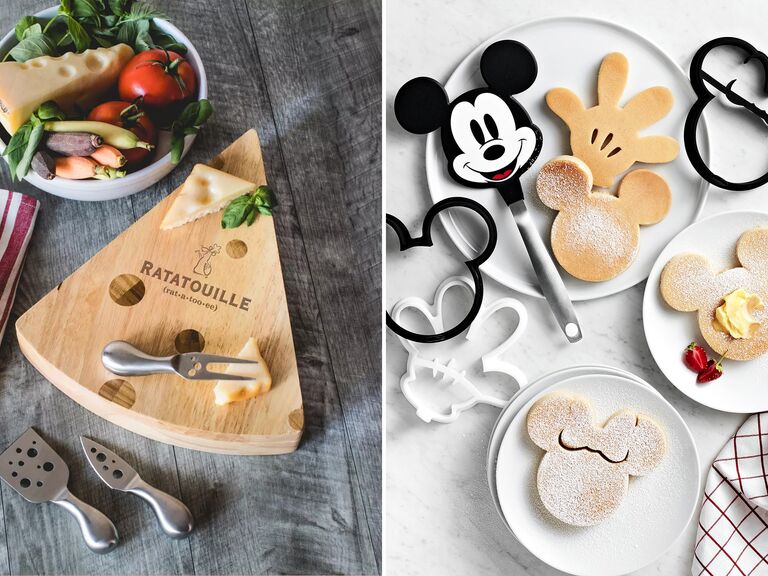 We have included third party products to help you navigate and enjoy life's biggest moments. Purchases made through links on this page may earn us a commission.
There have been countless memorable food scenes and myriad charismatic chefs in the Walt Disney universe. So, it only makes sense that Disney-loving couples would be able to shop whimsical wares and Disney kitchen decor with a dash of magic and a sprinkle of enchantment for their own homes. Maybe you're looking for some Disney kitchen stuff to add to your registry for your Disney-themed wedding or perhaps you're just looking to give your home a magical upgrade. Either way, we've got you.
From "Star Wars" coffee pitchers, to Mickey Mouse mugs, to "Toy Story" pizza-making tools, to "Ratatouille" cheese boards, these Disney kitchen items will make a statement anywhere adoring Disney foodies slice and dice or host hungry friends and family. So, as Lumiere in "Beauty and the Beast" said: "Relax—let us pull up a chair," and be our guest in browsing this list filled with enchanting kitchen pieces.
1. "Star Wars" Force Cold Brew Iced Coffee Maker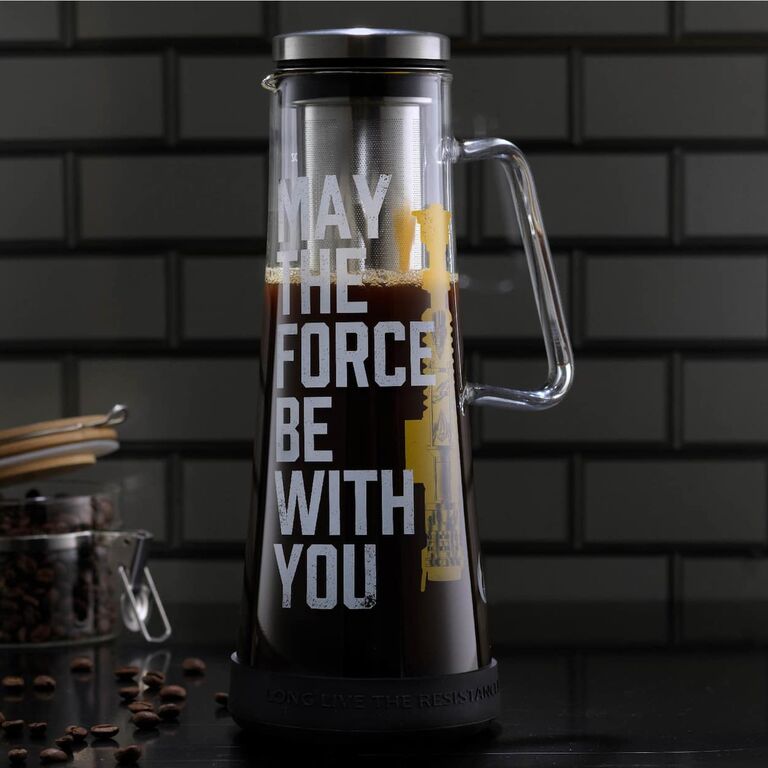 The force is definitively strong for coffee lovers and caffeine aficionados alike. So, if you count yourself among them, then you might want to add this Jedi-worthy cold java pitcher to your wedding registry. The airtight seal keeps your 32-ounce brew fresh for up to two weeks. Although, let's be honest, does it even stand a chance of lasting that long?
2. Mickey Mouse Coffee Maker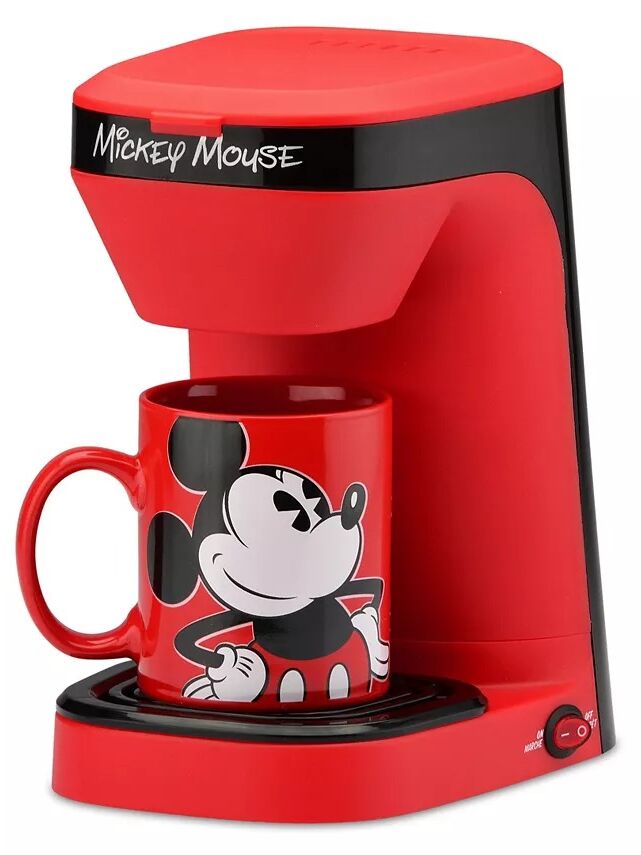 If hot coffee is more your beat, then you'd love a steaming cup straight out of this red, black and white one-cup coffee maker. Prep the filter with your grounds of choice, fill the reservoir with water and flip the red switch to enjoy your cup of joe moments later. The 12-ounce ceramic mug, with that boss of a mouse on the side, is included, too!
3. "Alice in Wonderland"-Inspired Teapot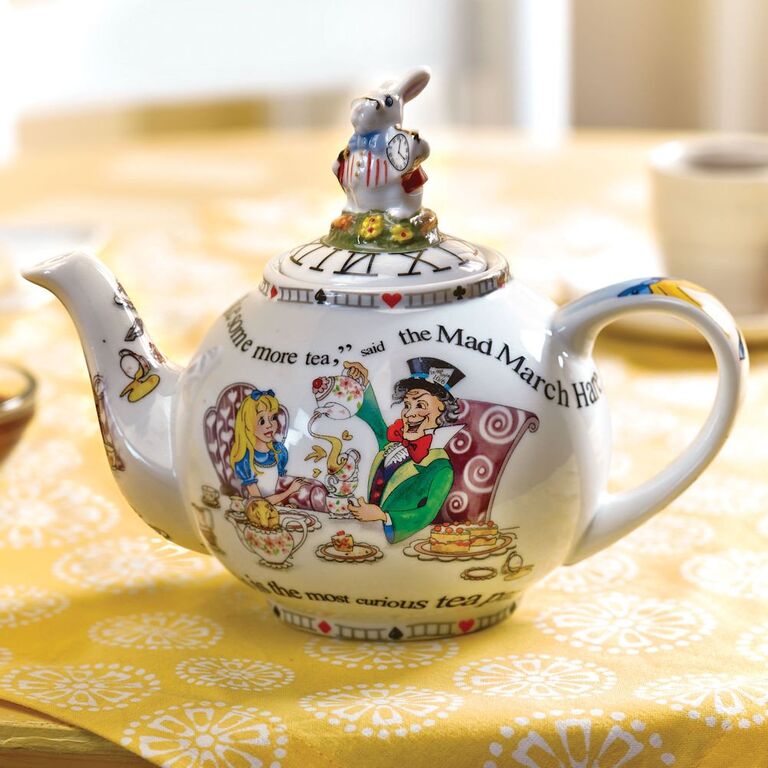 And if you're mad about all types of tea, then why not take a page out of Alice's book with this imaginative porcelain teapot? Each side has a scene stolen straight from Wonderland, plus that all-familiar, time-keeping hare on top. It's dishwasher and microwave-safe, holds two cups of tea and reminds us that caffeinated beverages don't have to be sipped in a rush. It's kind of like it says: "drink me," but do so very slowly.
4. Portable Blender With Disney Designs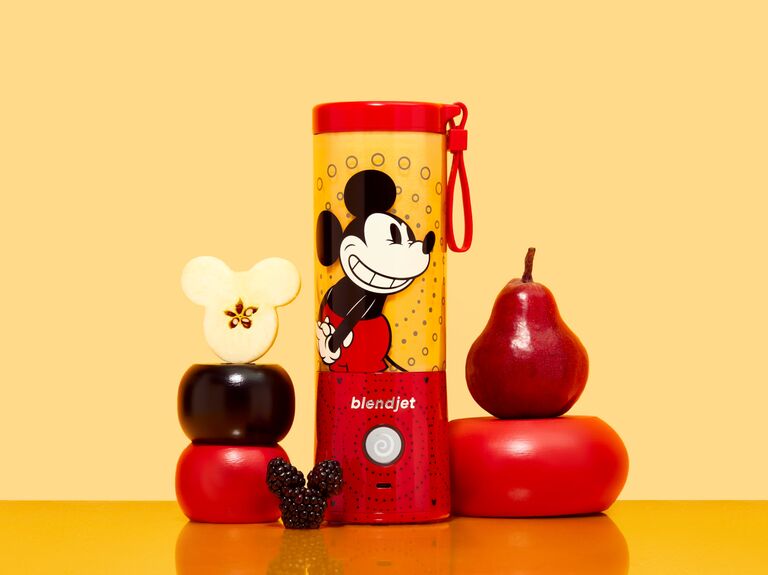 Like us, do you and your partner have a thing for portable/personalized appliances? Because this blender makes our hearts swirl. It's portable, supercharged (and USB-rechargeable), self-cleaning and BPA-free. All good things, but we're dizzy over all the available Disney designs. You can get one, but two of these cute Disney kitchen appliances is better—especially if they're Minnie and Mickey Mouse.
5. The Unofficial Disney Parks Cookbook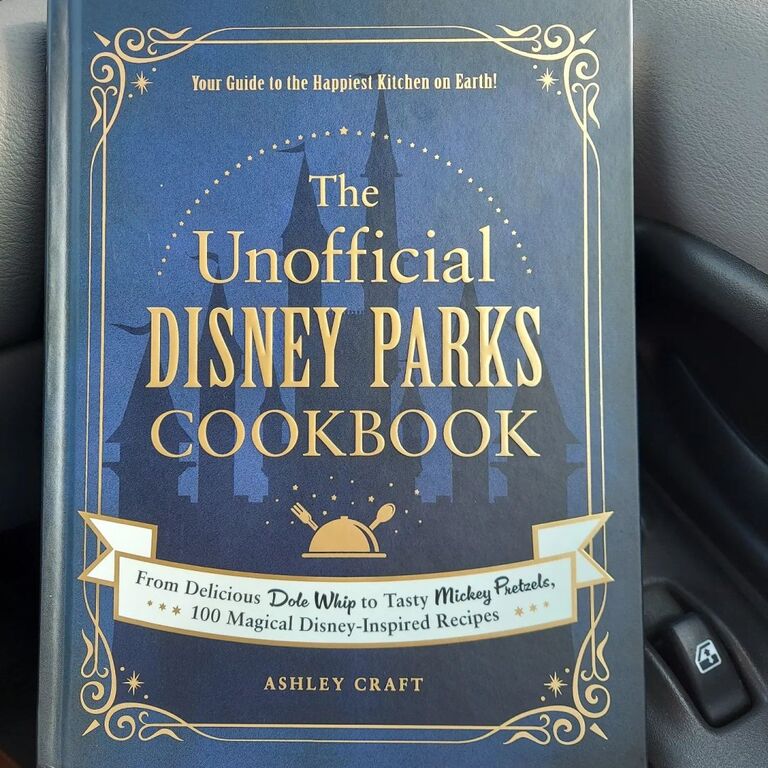 When you're a Disney fan, you don't just love the movies, you love the munchies at the parks, too. If you fell in love on Main Street, USA (with turkey legs in hand) or celebrated an Epcot bachelorette party by splitting some macaron ice cream sandwiches in the France Pavilion, then you'll have to recreate some of your fave dishes at home. This themed tome has recipes for all the tasty treats.
6. Mickey Mouse Toaster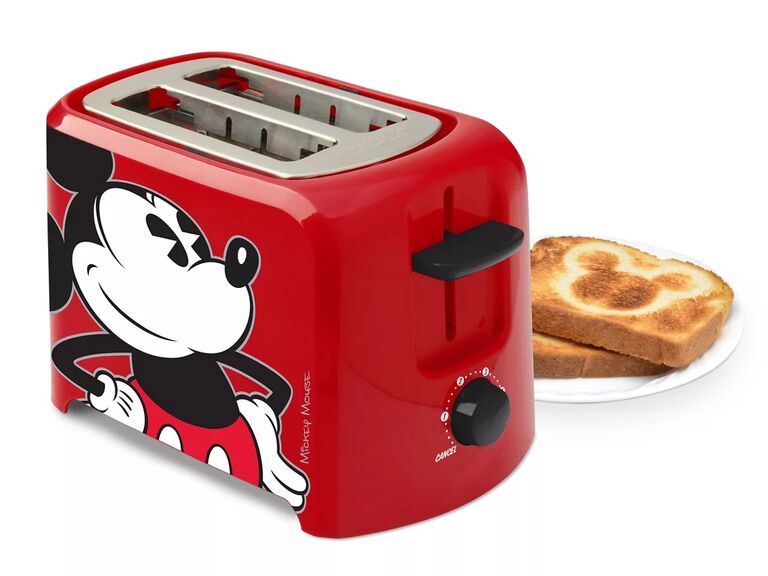 First and foremost, we love this toaster's ability to print Mickey's ears on every slice, but that's not all. Extra-wide slots with self-centering bread guides and high-rise toast lifts means you'll achieve that perfectly-balanced golden brown without burning your fingers. Plus, with a smiley Mickey staring right back at you, you couldn't possibly start the day in a bad mood. Cute Disney bridal shower gift alert.
7. Mickey and Friends Waffle Maker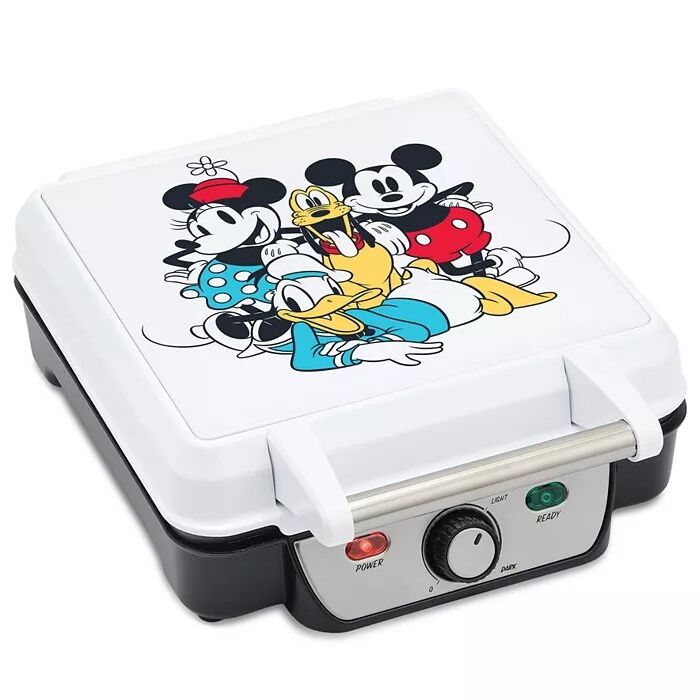 Belgian Mickey waffles are always a win, but wouldn't it be better to celebrate the whole gang over breakfast? This waffle maker features a design of Mickey, Minnie, Pluto and Donald, so you can choose different characters every morning. Just make sure that, before you get married, you decide on a happy-medium toasting intensity.
8. Mickey Mouse Pancake Molds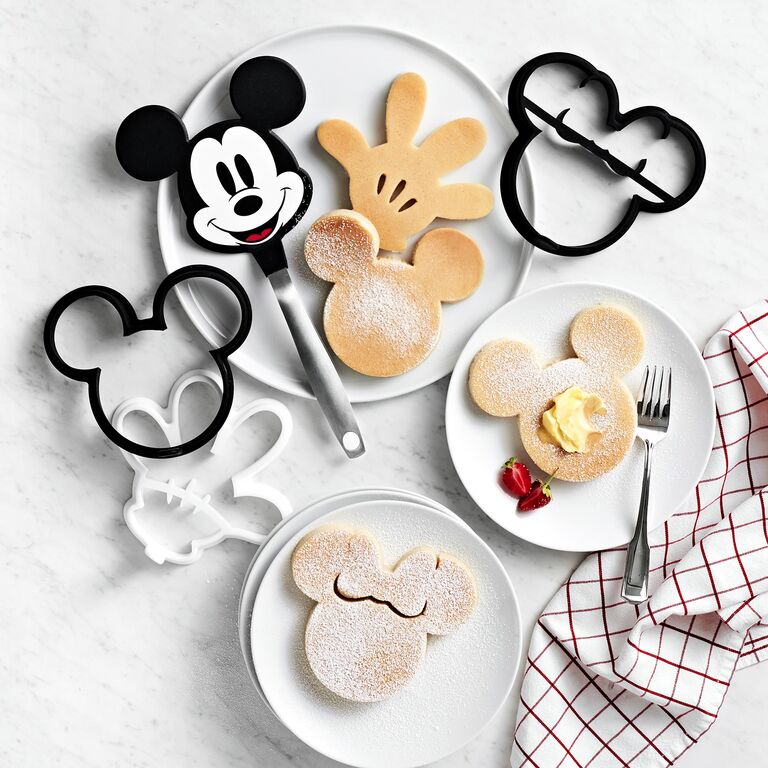 When you're an adult, you can eat pancakes any time of day. And character ones are for the occasions where you're making core memories. Use a nifty silicone mold like this one with four cute shapes—Mickey and Minnie silhouettes as well as their trademark symbols (a glove for him and a bow for her). Handy tabs make it a cinch to pop the molds off the griddle, while the nonstick silicone design releases and cleans up easily.
9. "Toy Story"-Themed Pizza Peel Serving Paddle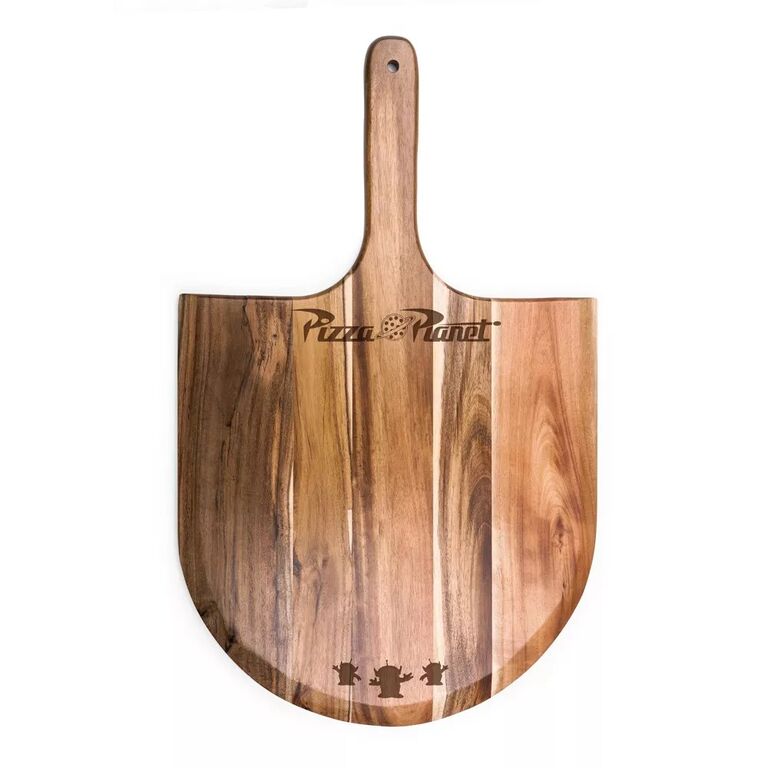 Anytime you're making pizza together, it's sure to be an out-of-this-world event. But if you're a Disney die-hard, it can only be made better with a pizza peel plucked right out of the "Toy Story" franchise. This beautiful acacia-wood paddle and serving plank is customized with the Pizza Planet logo and three adorable alien silhouettes at the curve.
10. "Ratatouille" Cheese Board With Tools
When you want to go epicurean with your dinner parties and anticipatory cocktail hour, you can't do it without a sharp, Swiss cheese-shaped board filled with goodies. This parawood board has etched details, like the rodent rockstar himself, plus three tools to cut the cheese as only Auguste Gusteau and Chef Remy would. Is there a cuter Disney wedding gift? We think not.
11. "Nightmare Before Christmas" Jack Skellington Suit Apron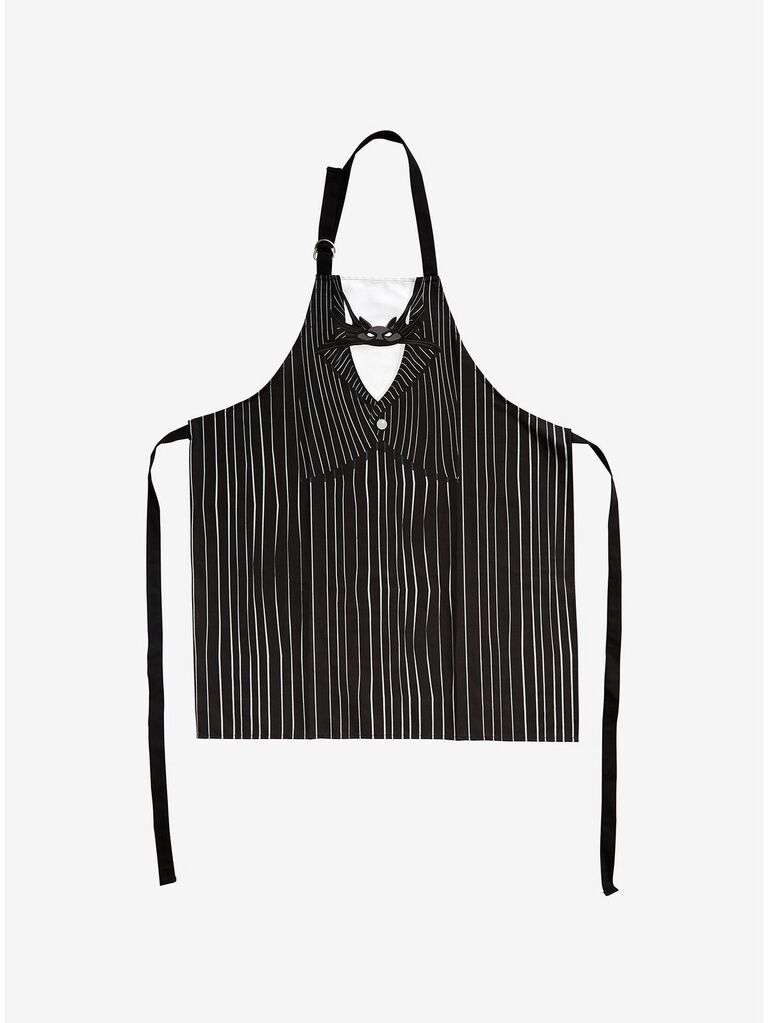 We can all agree that any iteration of the "Kiss the Cook" apron needs to be put to rest, but what to resurrect in its stead? This Jack Skellington-inspired striped suit apron. It can be worn for Halloween or any other holiday the Pumpkin King would be present and accounted for. Check back in for the coordinating Sally silhouette, it sells out quickly because that patchwork pattern is scary good.
12. "Star Wars" R2D2 Popcorn Maker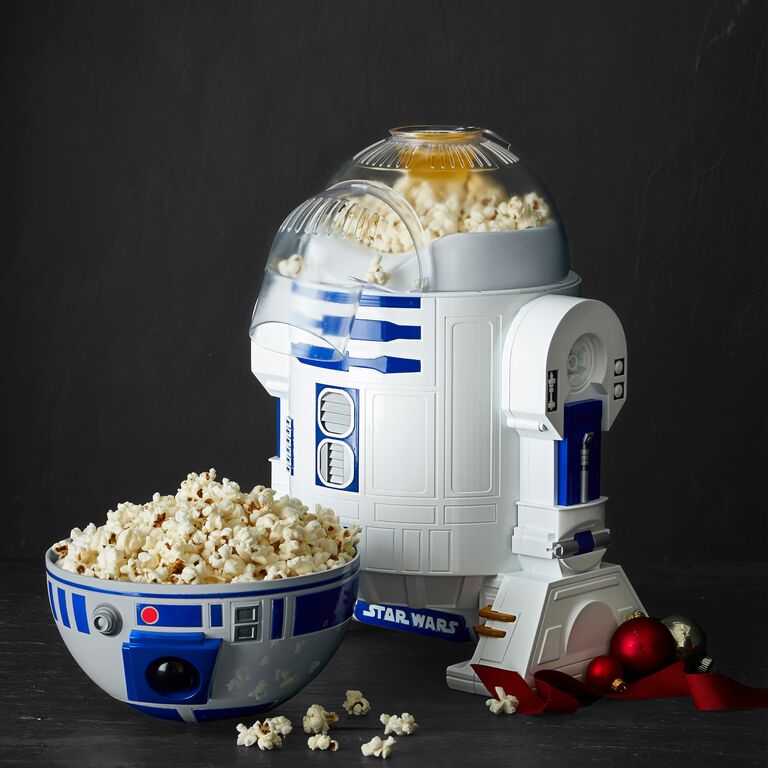 Do you live for hosting movie night? Because this much-loved droid wants to get it poppin'. Plug him in and feed him corn kernels, and he'll have your air-popped snack ready in a jiff. Then pop his head off, flip it over and fill it up (yup, it doubles as a serving bowl) with the included popcorn scoop. And did we mention the butter warmer?
13. Disney Nesting Serveware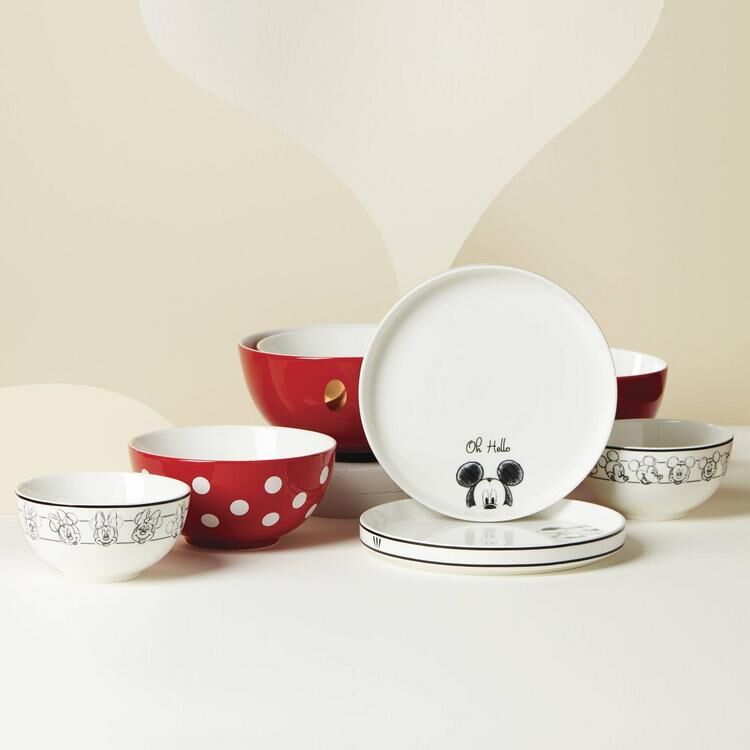 You can never have too many bowls on your kitchen wishlist—trust us on this. This eight-piece set of dishwasher- and microwave-safe porcelain dinnerware is designed with subtle and chic nods to Disney (hidden Mickeys, if you will). Six bowls in varying sizes and a pair of plates will make for a magical Disney meal. Plus, they all stack together in a Mickey-themed sphere shape for the cutest-ever storage solution.
14. "Princess and the Frog" Baking Set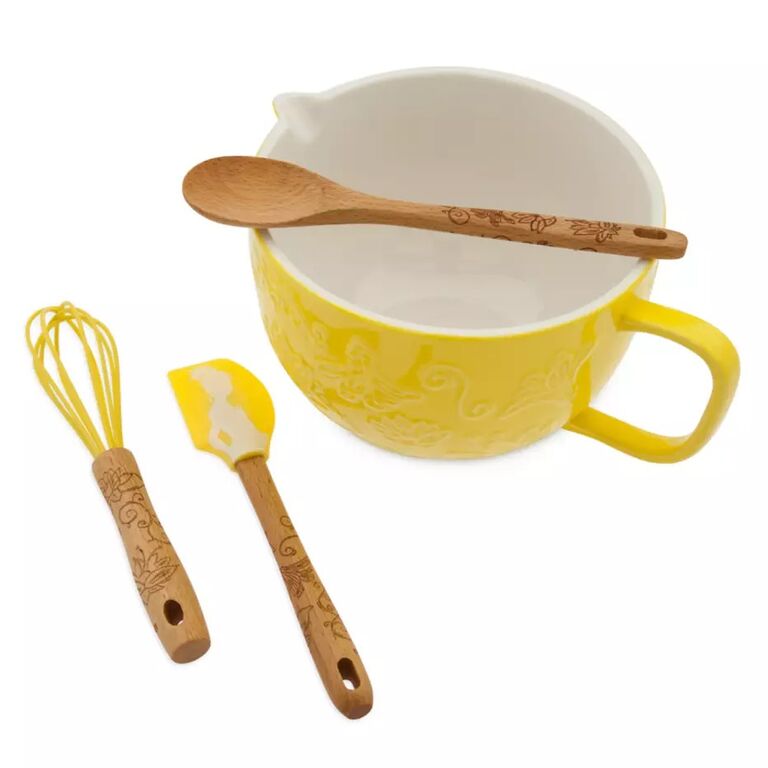 Whether you're whipping up bananas foster or fluffy beignets, you'll need some great baking tools. This sunny-yellow, Tiana-inspired baking kit—complete with a pourable mixing bowl, spoon, whisk and spatula—will get you there. That Big Easy, botanical filigree on the handles is so elegant and dainty. Don't blame us if you start having dreams of opening up your own café.
15. Mickey Mouse Icon Measuring Spoons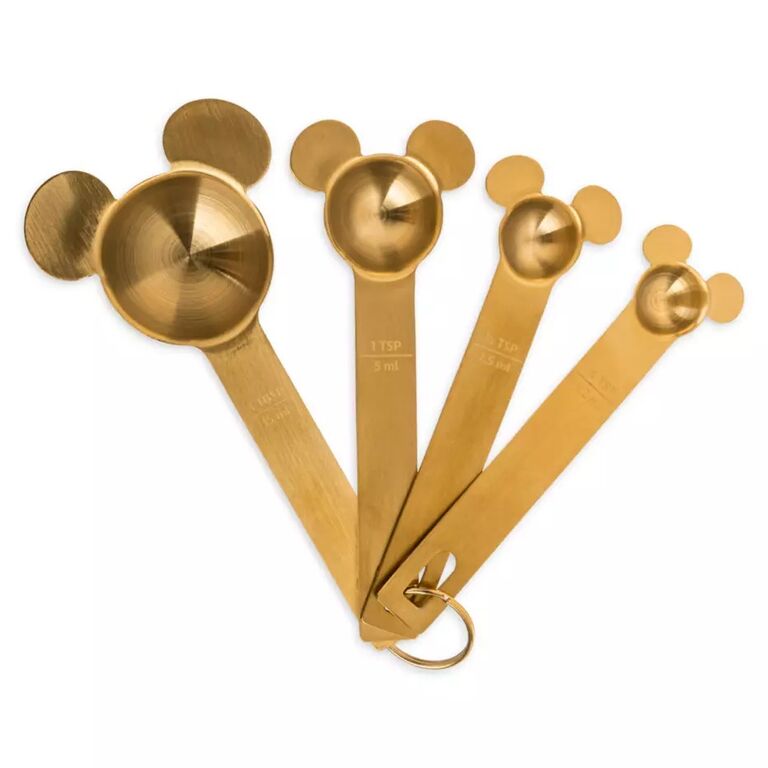 Measuring spoons modeled after Mickey have a golden touch, so when you're using them, you will too. Four varied spoons adorned with his recognizable ears are held together with a matching brass-tone ring. And they fit so nicely into each other for storage. You should probably start with a tiered and eared Mickey confection just to break (or should we say bake?) them in.
16. Disney Bridal Dessert Set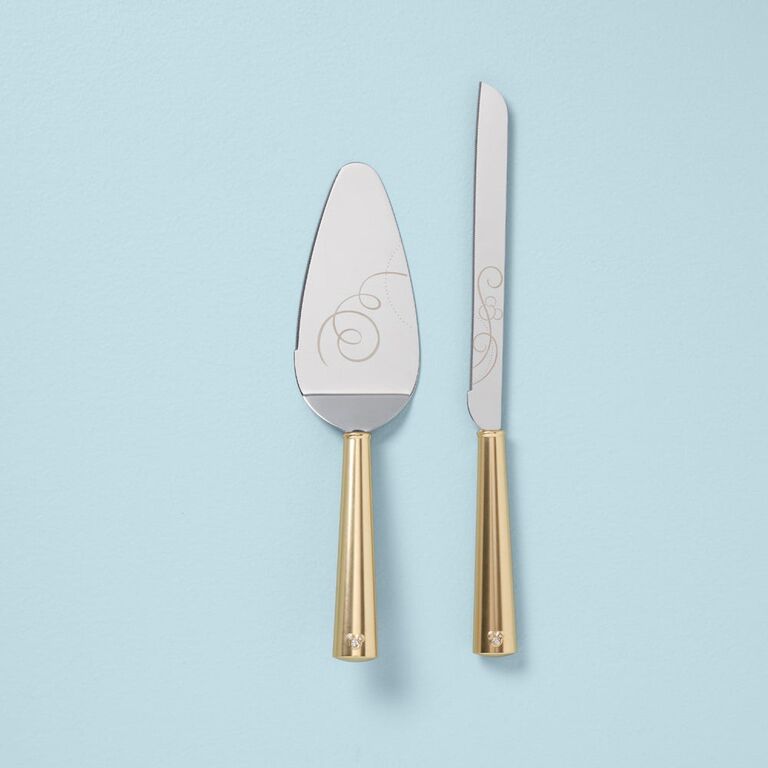 Speaking of cake, if you've already decided on the flavors and design of your dream wedding cake at your Disney destination wedding, then you'll need an equally decadent knife and server to set the scene at your cake-cutting ceremony. We're partial to the whimsy wisps and swirls and embedded gemstone Mickeys that give this pair the ultimate fairytale feel. And hey, you can use them any time you're cutting an extra-special (anniversary etc.) cake in the future.
17. Mickey Ice Cream-Inspired Kitchen Towel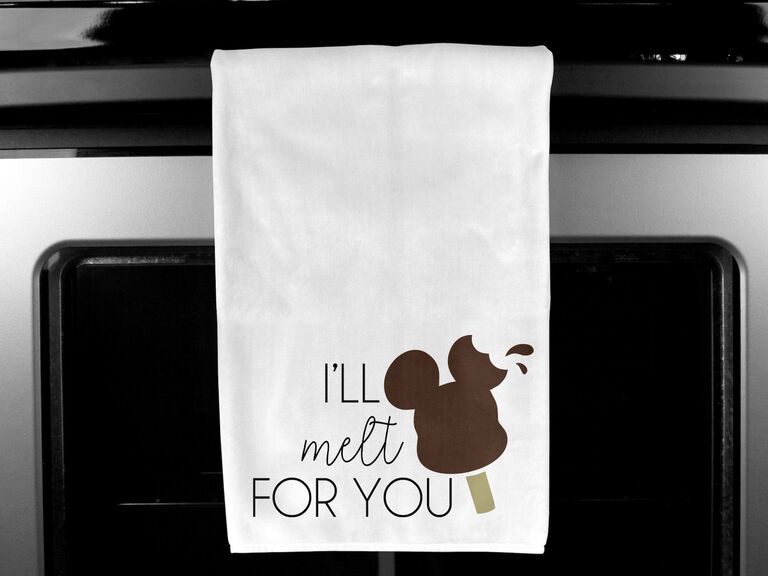 This kitchen towel is one of the cutest Disney-inspired kitchen accessories. It features an ice cream pop in the shape of Mickey's head and a sweet saying. Your oven handle will never look more adorable with thi son display.
18. Mickey Espresso Mug Set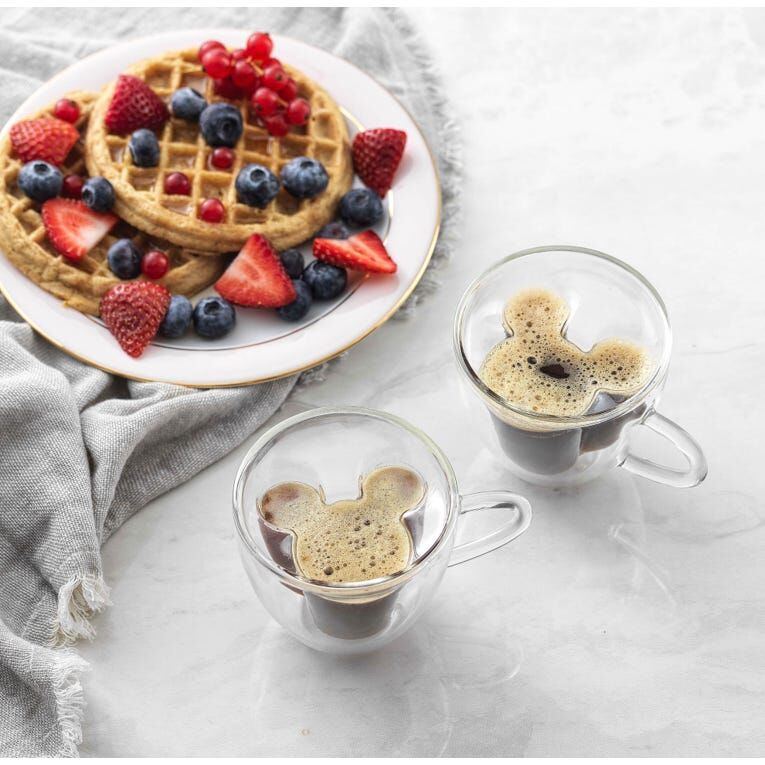 We'd like to think that Mickey himself would drink his espresso from modern mugs like these. This set of two borosilicate glass double-walled cups will keep your coffee piping hot without your hands burning up. The best part? The central vessel that holds the coffee is shaped like Mickey's head. Morning made.
19. Disney Crystal Red Wine Glasses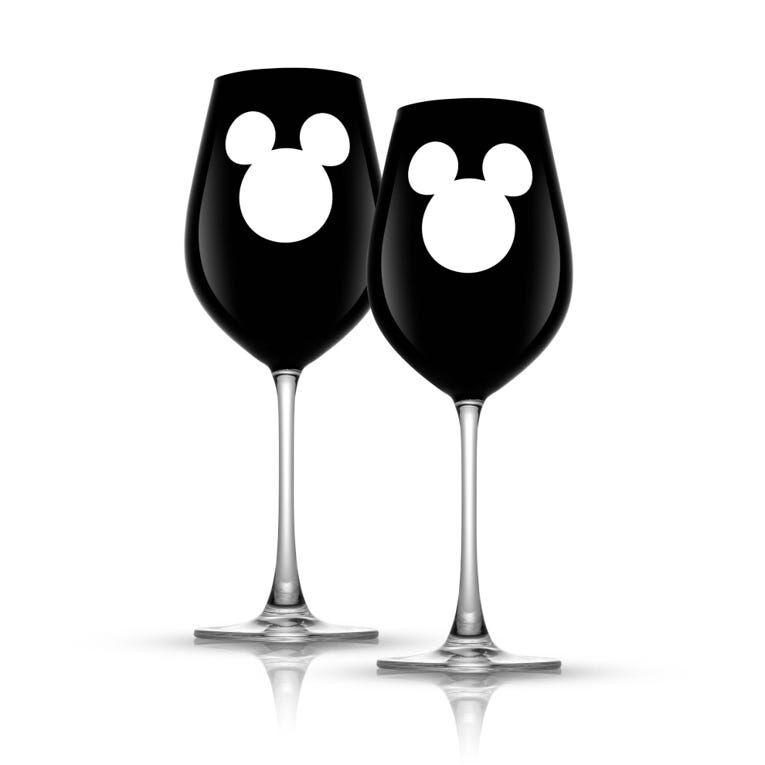 This roundup is about magical kitchen decor, so you know we have to feature this set of two incredibly elegant, handblown glasses with steep stems and the most luxe craftsmanship imaginable. It's the delicate, ultra-thin rims and sleek sidewalls that do it for us, too. Cheers!