5 Reasons Why You Should Write Wedding Vendor Reviews
Writing wedding vendor reviews deserves a prime spot on your postwedding to-do list.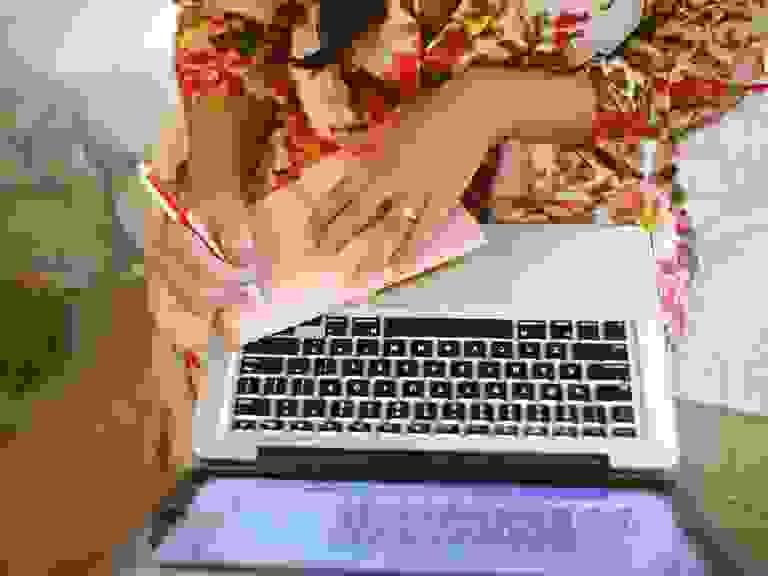 Caitlin Thomas Photography

We know, writing vendor reviews is probably the last thing you feel like doing after penning thank-you notes to your guests. But if you relied on vendor reviews at all while planning your wedding, you'll understand why even a short review can help guide recently engaged couples in the right direction. After all, everyone deserves to have the best local pros at their wedding to make it unforgettable. You already know where to find them, so here's how writing wedding vendor reviews can help others find them too.
1. It's one of the best ways to thank them.
If your caterer was prompt and professional and the food was absolutely delicious, what better way to thank them than by giving a stellar review? A thank-you card is always appropriate, but shouting your gratitude from the mountaintops (aka a public online review forum like The Knot local vendor marketplace) is always appreciated.
2. You can help other couples (more than you know).
Remember when you were drowning in wedding plans and vendor options? Take a minute to reflect on how much you relied on vendor reviews from couples who had been there, done that to make your own important decisions. Apart from word-of-mouth assurance from trusted acquaintances, reviews are one of the best ways to wade through the river of options. Was there one review that really turned you on, or off, to a vendor? Pay it forward—you could be more instrumental to another couple's wedding decisions than you ever thought.
3. You can support local small businesses.
A good online review is extremely valuable to any vendor, especially one with a limited marketing budget—so that shining review you write about the local florist whose arrangements took your breath away is far more than just a nice way to say thank you. Customers obviously flock to the vendors with the most and best reviews, so why not give your local pros a business boost? It's amazing what a few awesome reviews can do—especially with proposal season and Small Business Saturday just around the corner (translation: newly engaged couples are starting their hunt for awesome pros right now).
4. You could be remembered for future events.
Once you've written that golden review, not only will the vendor be appreciative, they'll also be more likely to remember you. If you keep the exchange pleasant and polite, you could end up establishing a great relationship and a valuable contact. This could come in handy in the future if you want to hire them for another event or recommend them to a friend. They'll want to treat you well and may even be inclined to offer you some perks.
5. You can be honest (while being nice).
Engaged couples everywhere rely heavily on reviews, so even negative comments can be helpful. Potential customers should know if a furniture rental company delivered half the number of tables and double the number of tablecloths, even after you called to confirm multiple times. But while it may feel good to vent your dissatisfaction online in the moment, it's important to cool off before writing any bad reviews. Always avoid being irrational, melodramatic or scathing, and remember that honesty, care and specificity will go a long way when laying out the points of your frustrations. Keep in mind that once something is posted on the internet, it's incredibly difficult to erase. (Also note that some contracts may contain a clause prohibiting the writing of negative public commentary regarding their business, so always check your contract before jumping online.) Though those not-so-great vendor reviews can be hard to write, they can also provide constructive feedback to vendors (if they're written thoughtfully) and useful advice to potential customers.
Review your vendors now, right here.
See last-minute questions to ask wedding vendors here.