These 17 Accessories Prove That Jennifer Behr is *The* Cool Girl Bridal Brand of 2023
Dying to know why the brand is beloved by iconic celebs and modern brides alike? We've got the answers.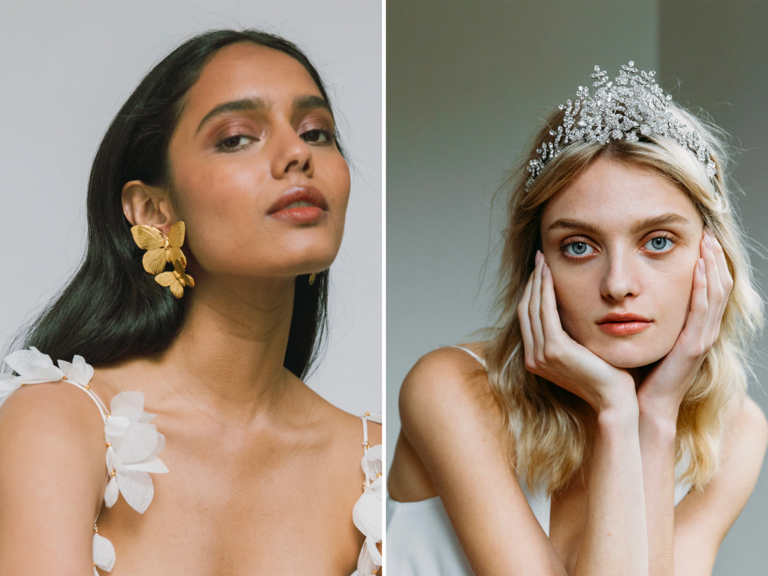 Photos: Jennifer Behr
Looking for a little 'something new' to complete your wedding wardrobe? Why not ditch the veil in favor of a chic bridal headband?
When it comes to accessories, Jennifer Behr is your girl. Her namesake label offers a little something for every bride whether they're a maximalist, minimalist, or somewhere in between. But headbands aren't the only accessory making brides swoon over this jewelry legend. The brand also offers an exciting array of earrings, hair clips, bows and more, making it easy to top off your bridal ensemble. . . literally.
Jennifer Behr is *the* cool girl accessory brand. There we said it. Fashion forward celebs like Hillary Duff and Hailey Baldwin would agree, as they sported the brand's headbands for their I-do's. The best news: You can get your hands on one of their iconic pieces for your own nuptials. So, what are you waiting for? Keep scrolling to get to know Jennifer Behr and discover some of our favorite shoppable looks from the brand.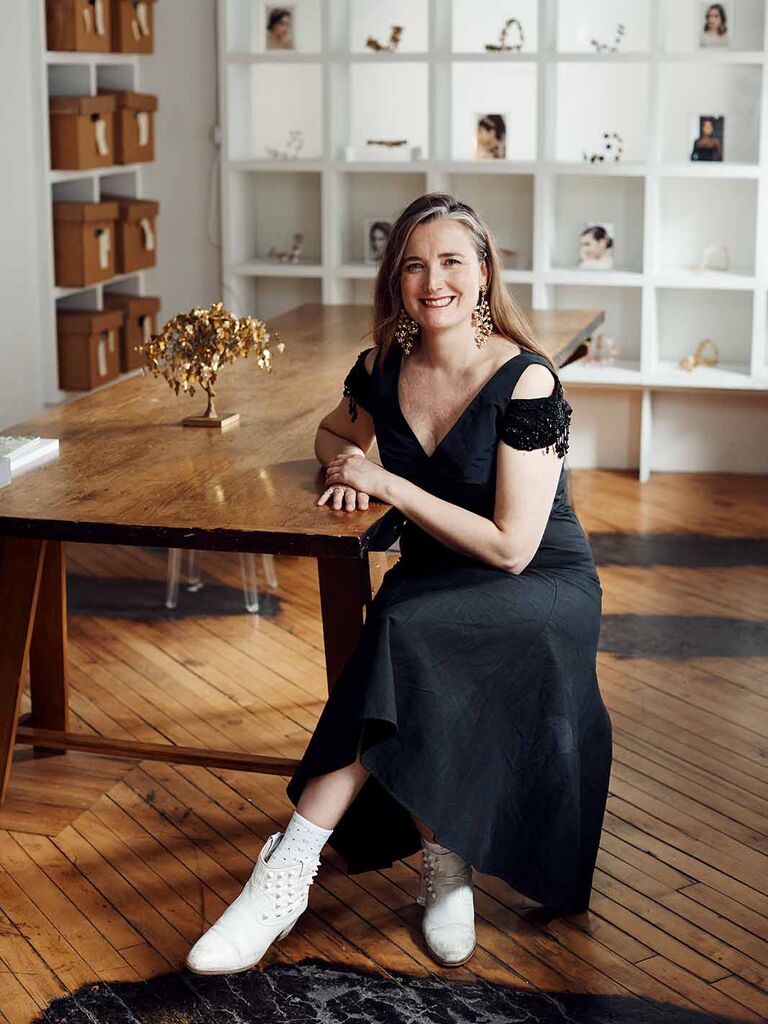 In this article…
Who is Jennifer Behr?
As the face behind one of New York's foremost ateliers, it's no secret that Jennifer Behr knows a thing or two about accessorizing. She has over 18 years of experience designing headbands and jewelry—a passion she stumbled upon somewhat unintentionally, as friends and fashion editors began requesting custom designs from her for their weddings. Thanks to early endorsements from Bergdorf Goodman and Henri Bendel, it wasn't long before she became a well-known name in the bridal fashion world.
Jennifer's keen eye for aesthetics comes from a lifelong passion for sculpture and art history, and elements from her studies come to life within each of her designs.
"I love antique Georgian jewelry and look towards those pieces for inspiration, especially when
designing our more ornate fall and holiday collections. Our bridal headpieces are a modern
interpretation of the crown, a symbol of shining strength and beautiful confidence we hope to
bring to our brides."
Jenifer aims to tell a story in each of her pieces, and every season you can expect to see something new. "Our fall collections radiate opulence and evoke a modern interpretation of centuries-old regalia, while spring introduces lighthearted hues with bright gems, feathers and fabrics," she says.
Aside from their beautiful designs, Jennifer hopes the brand can serve as a blueprint for safe and sustainable business practices. The team operates out of their Brooklyn studio, where they utilize a slow fashion model. They source materials locally, to cut down on waste from shipping, and use vintage material whenever possible.
"At the end of each year our obsolete inventory usually fits in one shoebox," Jennifer says.
On top of that, Jennifer Behr accessories are made to last, not only in an effort to combat overconsumption, but also ensuring each piece can serve as an heirloom to be loved by generations to come.
Most-Loved Jennifer Behr Headbands
According to Jennifer Behr herself, headbands are the accessory that transforms a white dress into a finished bridal look. She tells brides that, "their wedding look should be the most elevated version of their personal style and a headpiece is the perfect touch that puts everything into place." But if you're not convinced yet, we think these ten shoppable styles just might do the trick.
Bailey Pearl Headband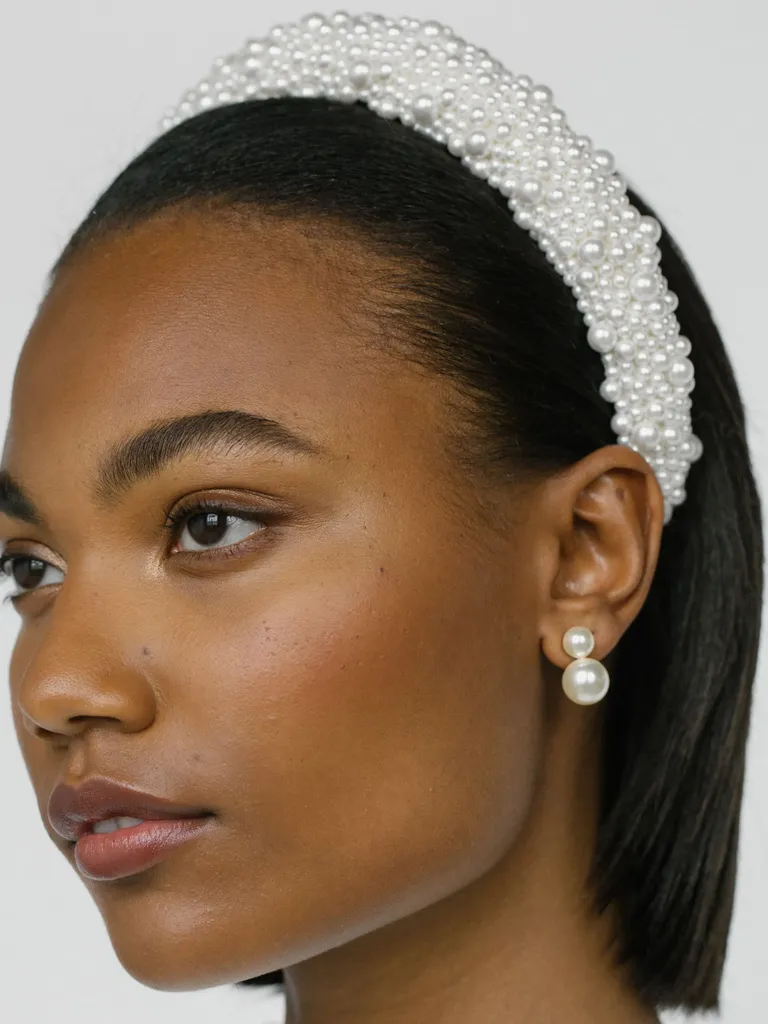 Good news: Pearlcore isn't going anywhere any time soon. At least, we certainly won't let it when gorgeous pearl-adorned headbands like this exist.
Tori Headband In Satin Cream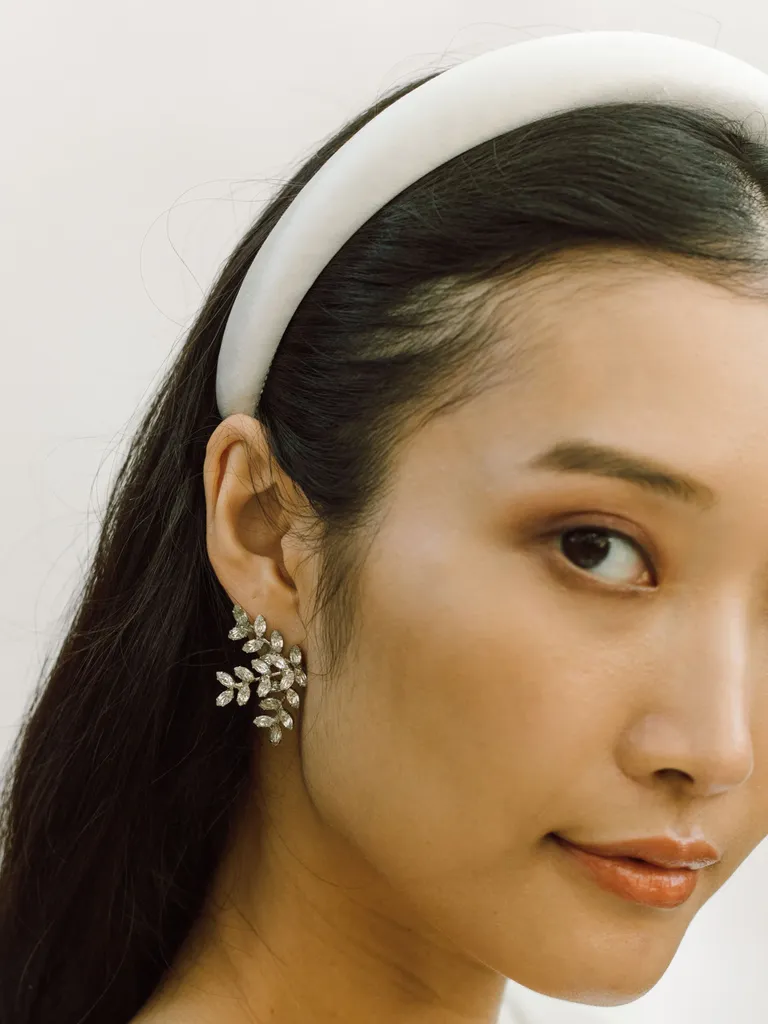 This sleek and modern satin headband proves that sometimes, less really is more.
Zonya Tiara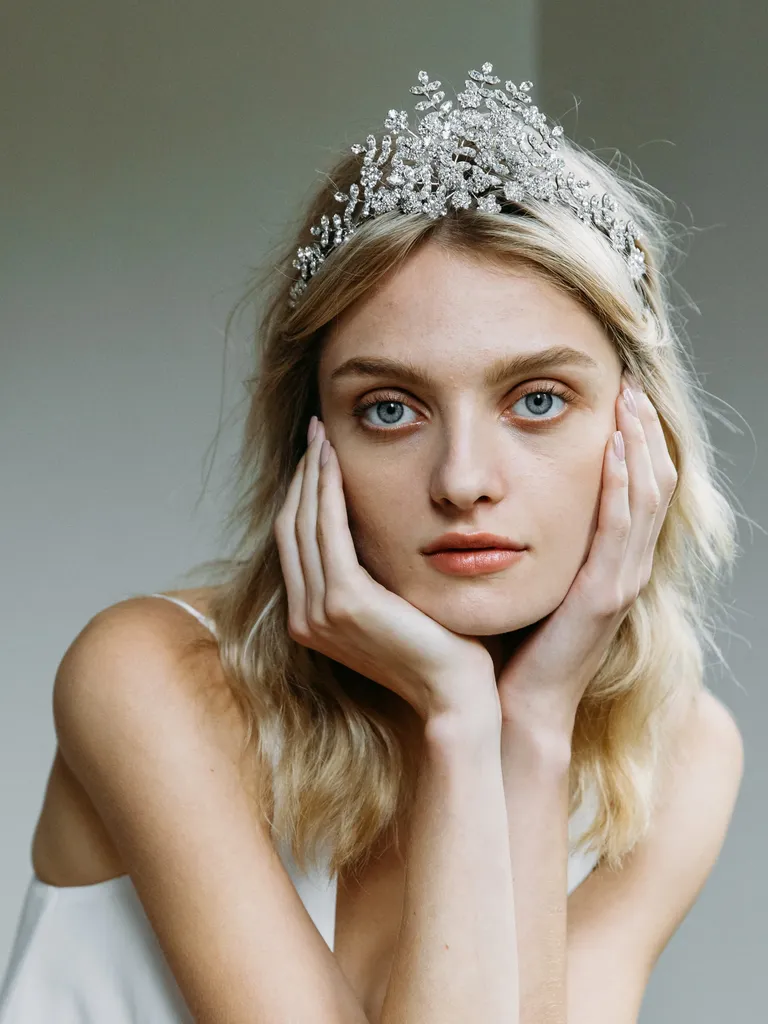 It might not be a royal wedding, but your nuptials will feel regal as can be when you're donning this Swarovski crystal tiara.
Voilette Headband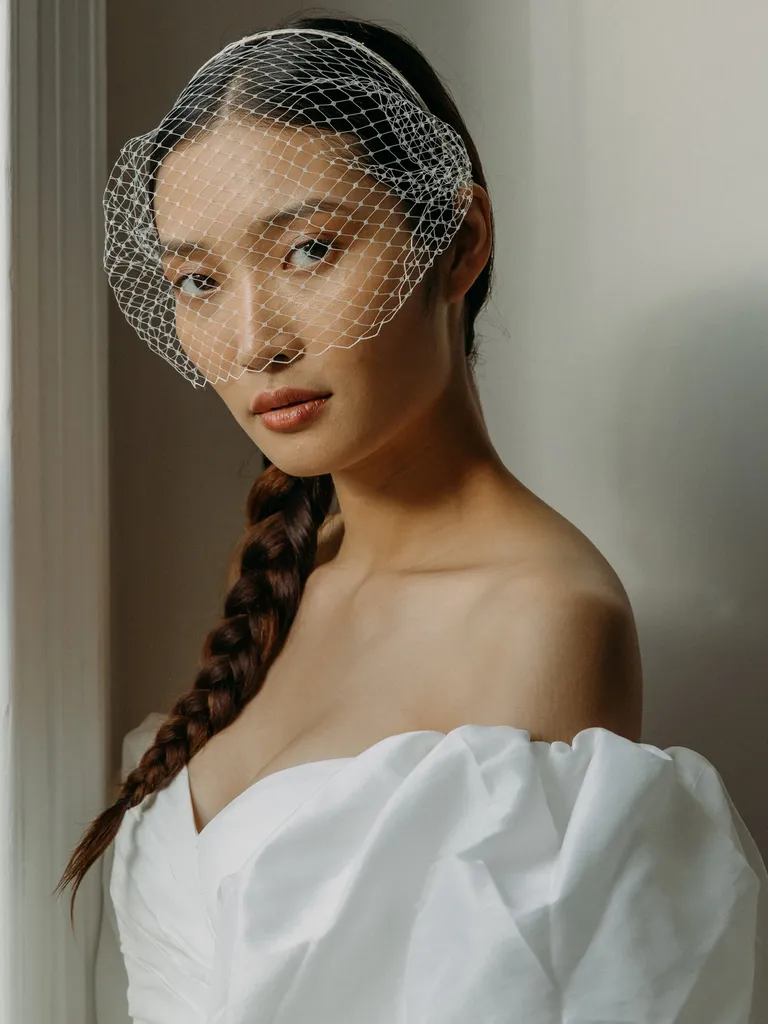 The 1920's called. . .They said you're rocking that vintage-inspired birdcage headband. We think so too.
Sierra Tiara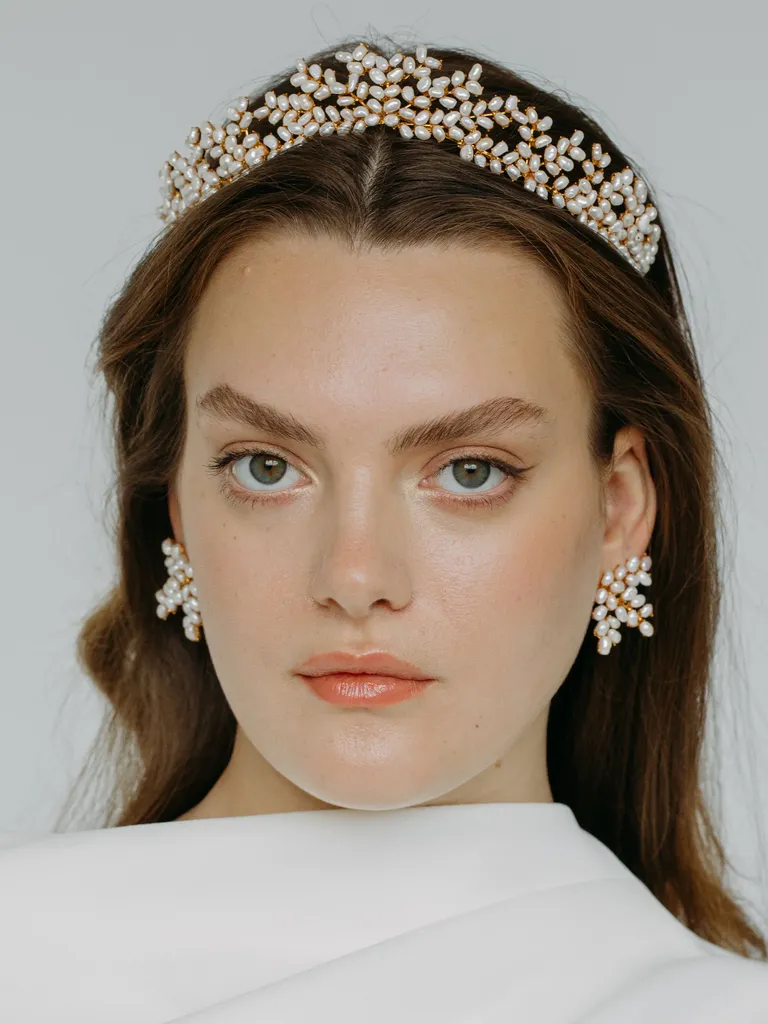 Keeping up with the latest viral trends? We thought so. A crown of pearls is the perfect way to top off your mermaidcore-inspired wedding look.
Gitta Headband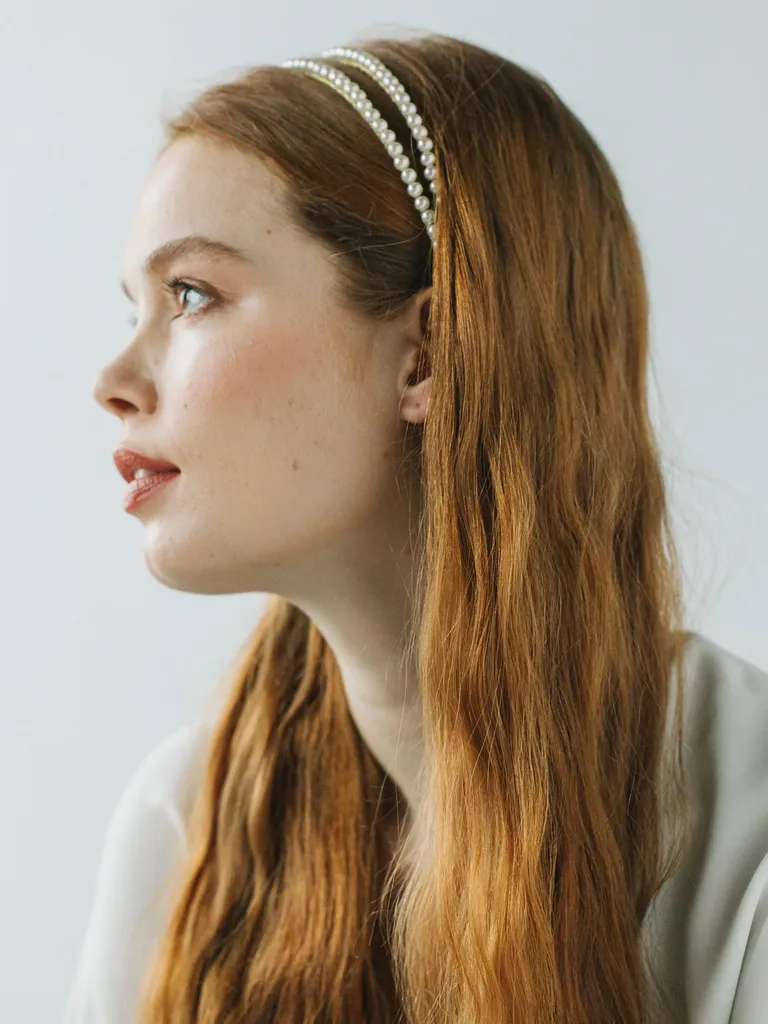 You'll be reaching for this double-row pearl headband long after your I-dos, so consider it an investment into your future stylish self.
Eris Headband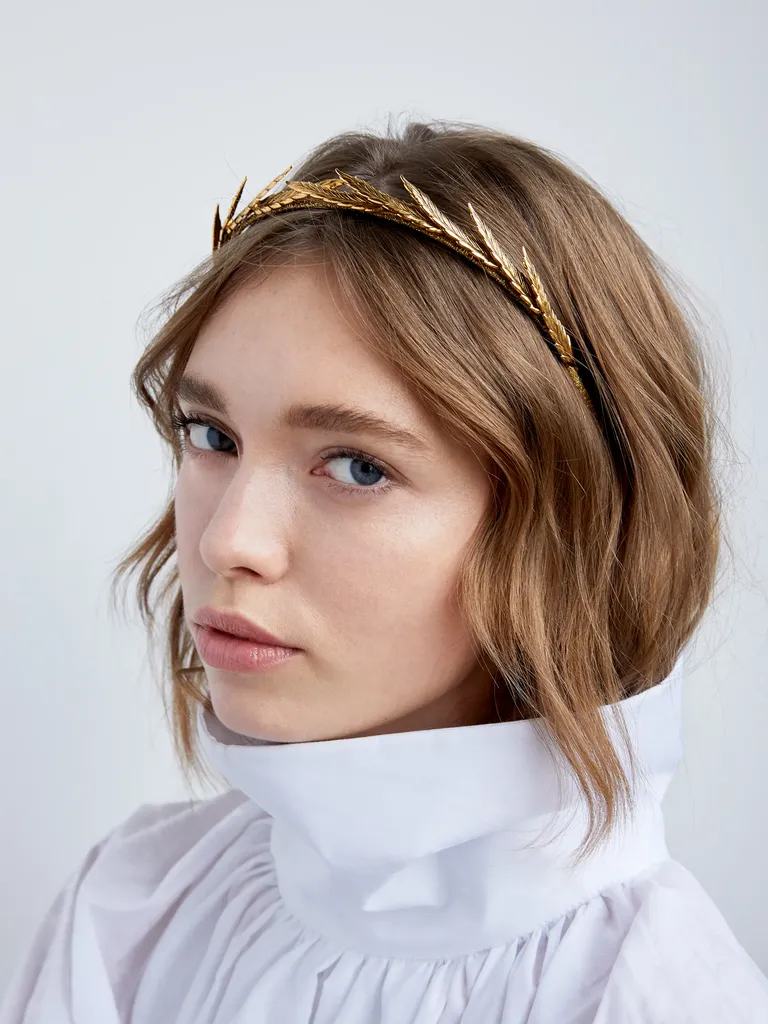 Calling all mythology-loving brides. You'll feel like a Greek goddess in this gold leaf-inspired headband.
Czarina Headband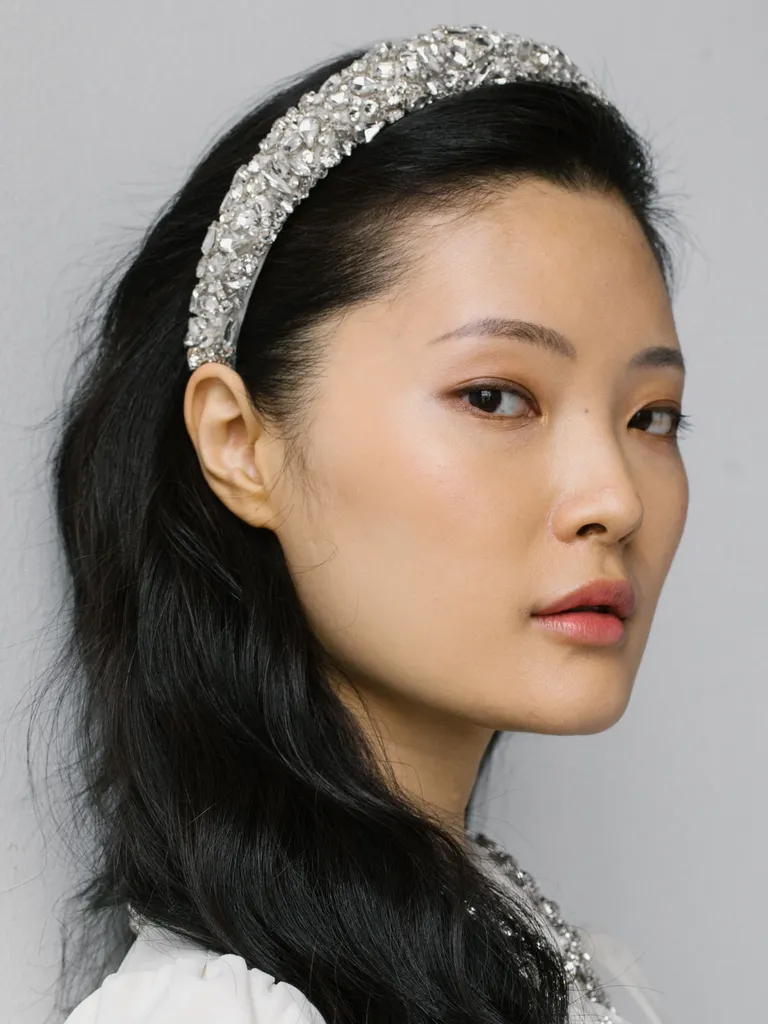 The difference between being ordinary and extraordinary is a little something 'extra'. This crystal embellished headband offers all that and more.
Katya Headband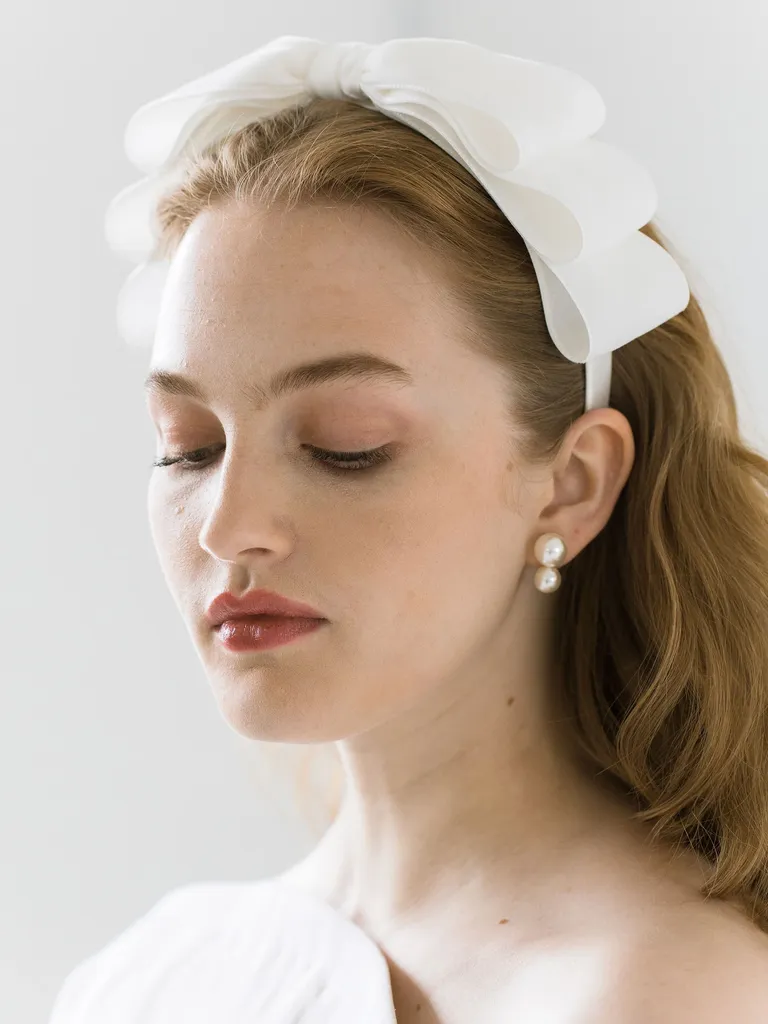 You're the full package, so it only makes sense that you get wrapped up in a bow. Thanks to this velvet ribbon headband, you can.
Triple Rosette with Veil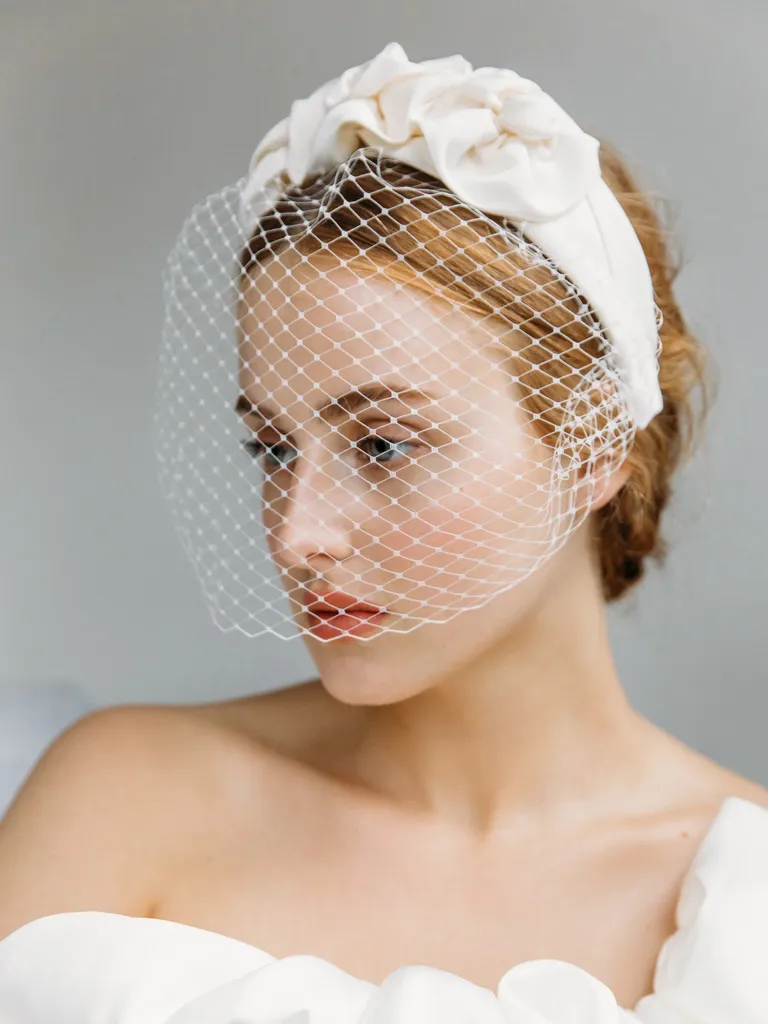 We're not fans of making tough decisions when it comes to accessories, so we fully support you wearing this headband-veil hybrid for your special day.
Elegant Jennifer Behr Earrings
Of course, when accessorizing you certainly can't forget about earrings!
"I really love it when brides style our hair accessories with matching earrings—many of our pieces were designed to be worn together," says Jennifer.
Browse through a few of our top shoppable picks to get inspiration for your own bridal ensemble.
Papillon Earrings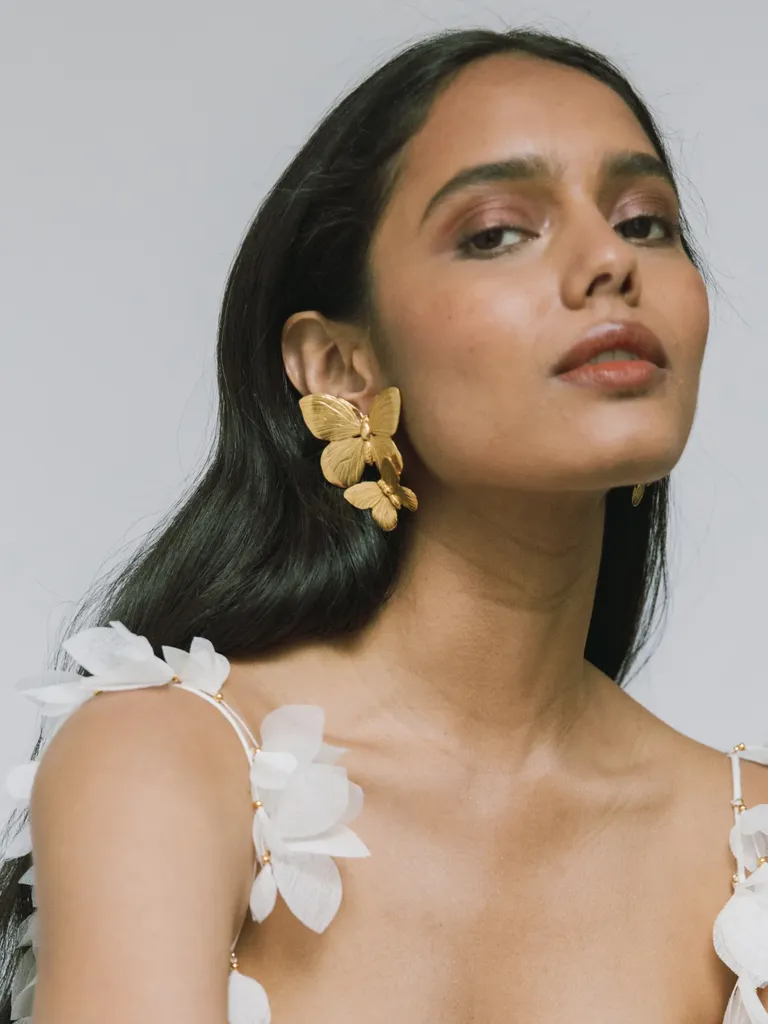 These darling gold butterfly earrings are guaranteed to make your heart *flutter*.
Gabriella Earrings
You'll feel like the world is your oyster while rocking these iridescent stacked pearl earrings.
Mara Earrings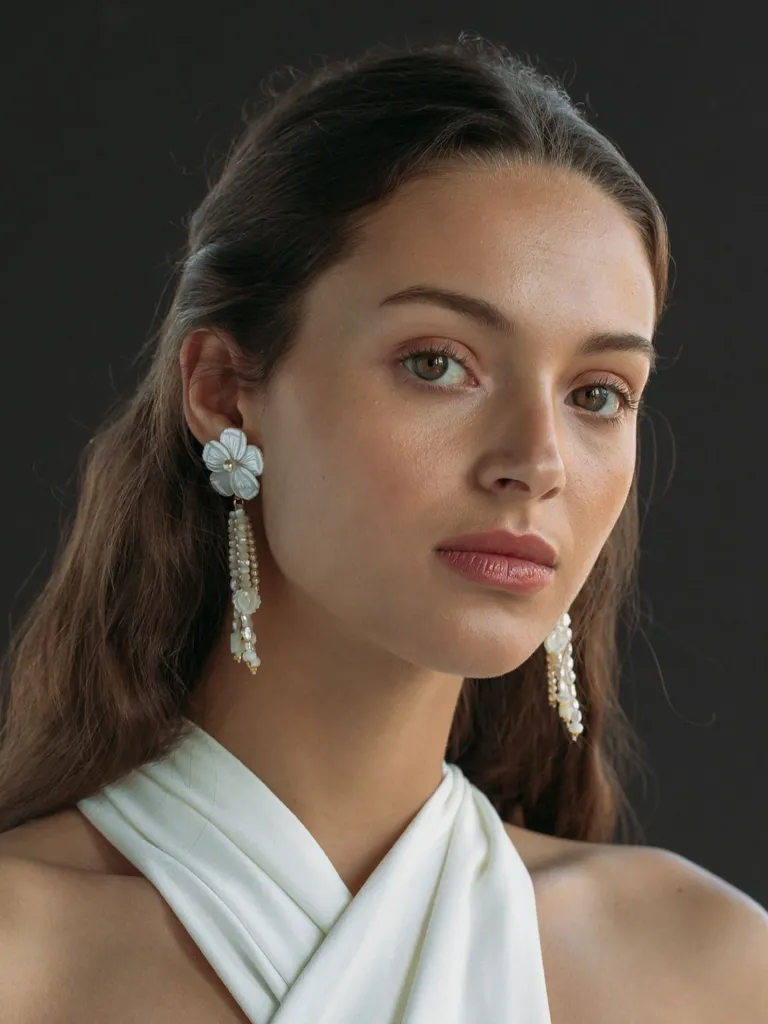 Our love for these beaded floral earrings is blooming and it's no mystery why. I mean, just look at that detail.
Ines Earrings
Understated is never overrated in our books. That's why we love these dainty crystal and pearl stacked studs.
Mabel Earrings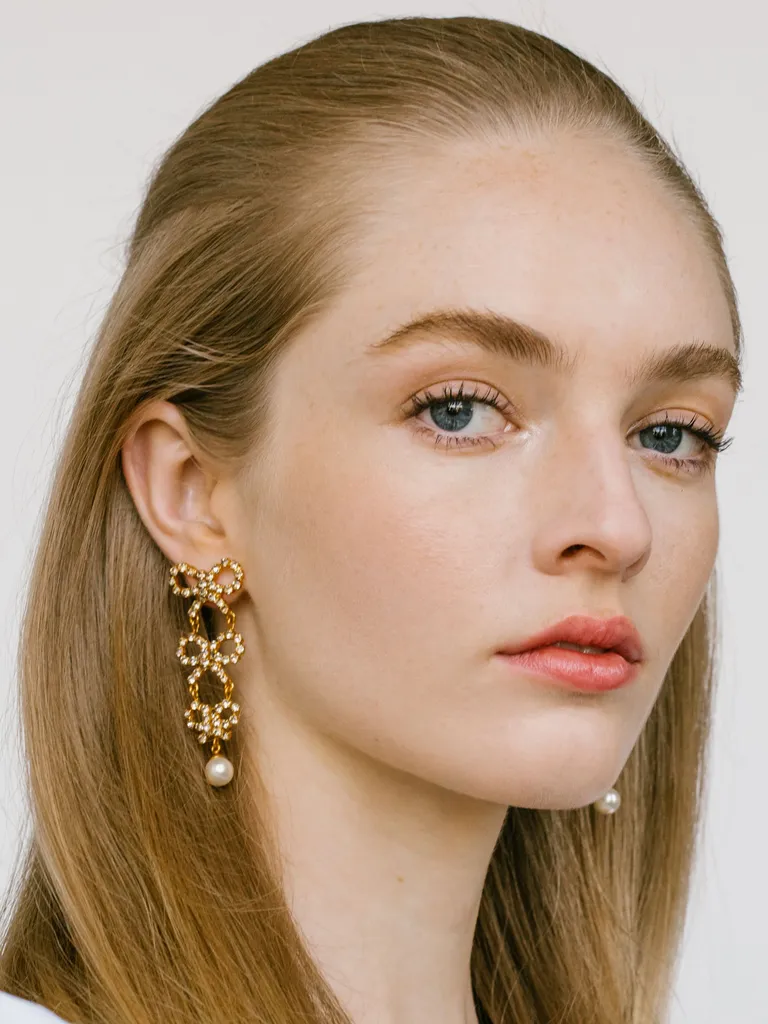 These charming bow earrings are the perfect way to *tie* your wedding look together (pun intended).
Alana Earrings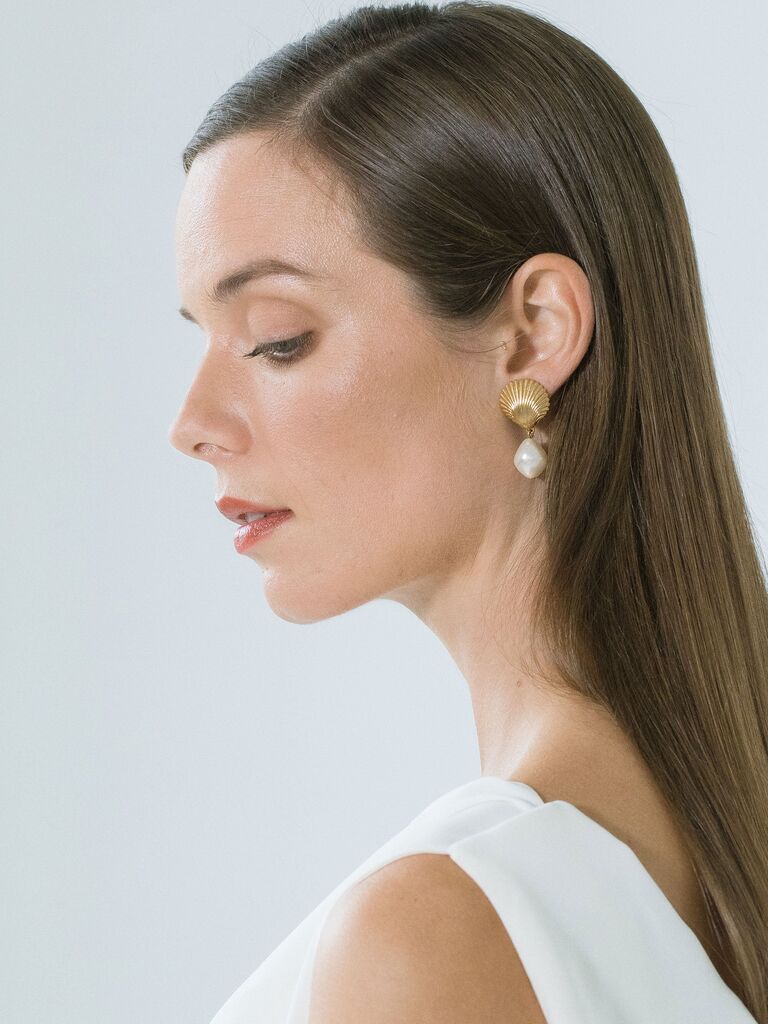 These ocean-inspired earrings are one *shell* of a pick for your upcoming beach wedding.
Anthea Earrings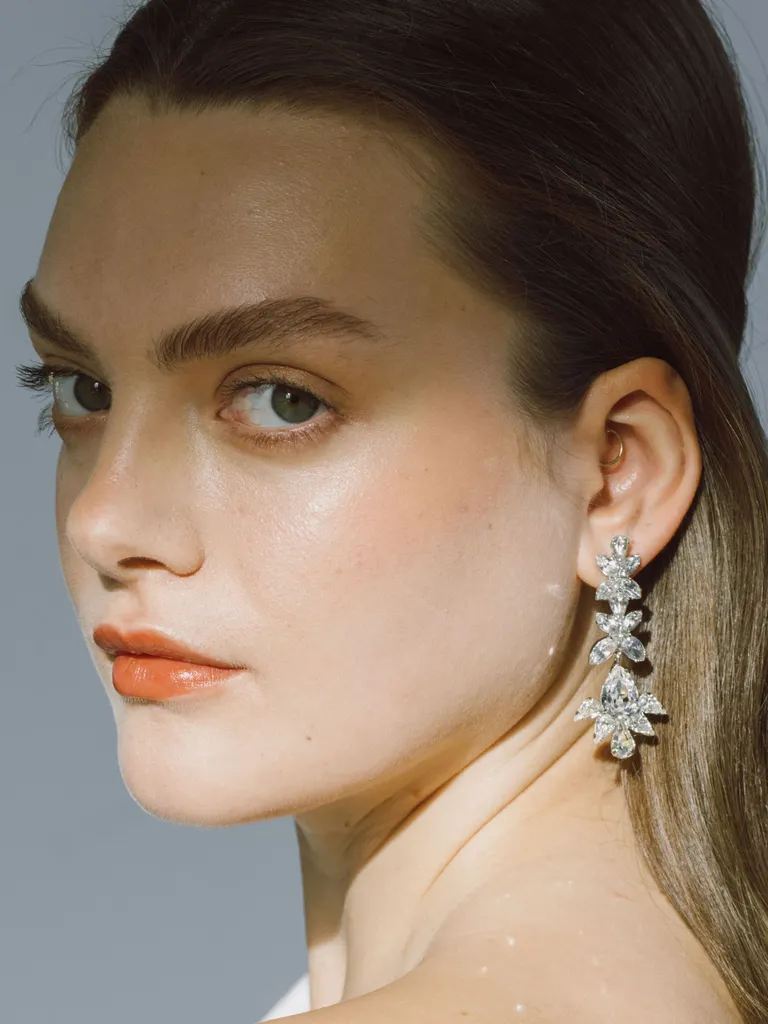 All eyes will already be on you during your wedding, but why not add some sparkle to your ensemble just for good measure?
Where to Shop Jennifer Behr
The best place to browse Jennifer Behr's accessories is on their website. Here, you'll find all of their unique styles in one place, including their exclusive bridal collection. If you're looking for a more personalized shopping experience, you can even book a complimentary virtual styling session. We recommend taking advantage of this offering, as the brand's knowledgeable stylists will be able to help you find the pieces that best complement your wedding wardrobe.
How to Shop Jennifer Behr on Sale
Good news: It's easy to shop Jennifer Behr on a budget. On their website, you can find discounts up to 70% on select styles. Of course, you might have your heart set on a particular item. In that case, be sure to sign up for their mailing list to receive 15% off your first order, in addition to news about upcoming promotions. You can also find great deals on Jennifer Behr accessories at many of your favorite retailers, like REVOLVE, Farfetch, Saks Fifth Avenue and more.