Designer Jennifer Behr Gives Bridal Hair Accessory Tips
We sat down with luxury accessory designer Jennifer Behr to get the scoop on her styling tricks and her favorite bridal trends.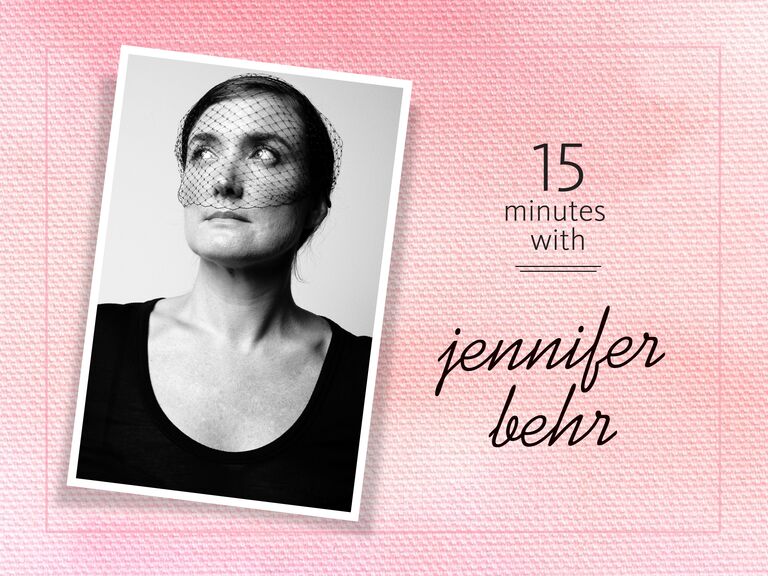 There's something about a Jennifer Behr accessory—whether it's an opulent crown or a delicate clip—that will make you feel like royalty. Handcrafted designs combined with an immaculate attention to detail make her pieces the perfect statement for any bride. Since introducing her namesake collection in 2005, she's garnered a stylish A-list fan base (including J-Law and Oprah!) and just recently launched an über-luxe collection of 14-karat pieces. We sat down with Behr to get the scoop on bridal trends, hair accessories and why a statement headpiece is more important than you think.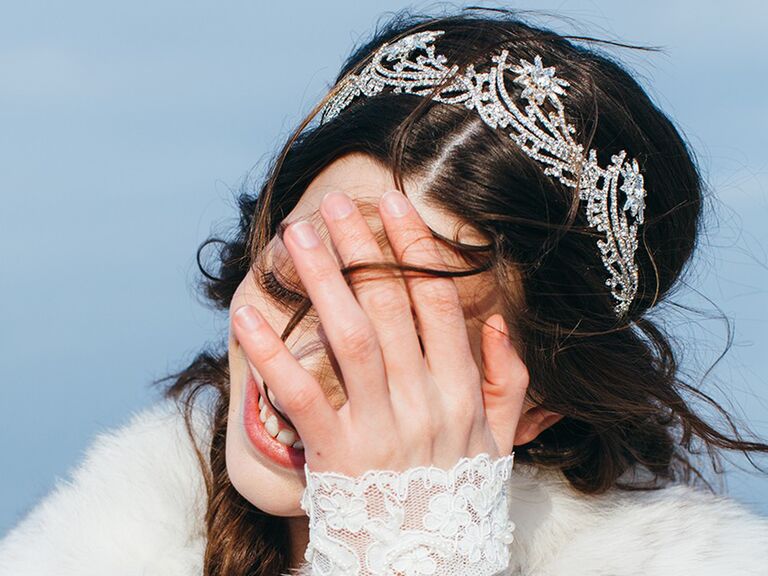 Crown, $1,375, JenniferBehr.com
Are there any bridal trends that you're loving right now?

There are just so many amazing couture pieces on the market, both in ready-to-wear and bridal. I think a lot of clients are looking for pieces that are more unique than the old-school wedding tiara. Especially in the past few years, people have been looking for pieces that are special and just really gorgeous.
What should brides consider when selecting a headpiece?

She should consider how she's wearing her hair as well as the style of her dress. If you have a very statement dress, try to find a piece that complements it. It's important to try headpieces on with your gown and really consider all of your accessories at once, so there's a unified theme.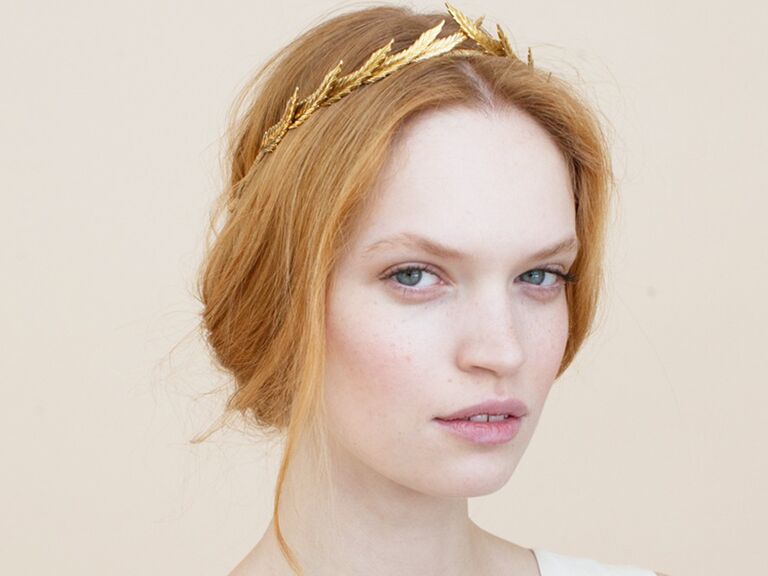 Headband, $295, JenniferBehr.com
How can brides use hair accessories to stand out?

I think one of the big trends is gold pieces. We've been doing them for a few years in ready-to-wear fashion and they've really migrated over into the wedding industry. I think a lot of people are looking for pieces they would wear regularly—they're looking for a more elevated version of themselves rather than stepping off into "bridal land." For instance, some of our brides wear our head wrap and then drape a veil over the whole look. It creates a really dramatic style for the aisle that can also be changed up for the reception.
Do you think there's a trick to pulling off a statement headpiece?

If you have a dress that's a bit more casual, a gorgeous headpiece can make it more of a statement. Or, if your dress is nontraditional, a more traditional headpiece can make you feel more "bridal." When we talk to brides, we always ask what jewelry they're wearing. I love pairing a gorgeous headpiece or veil with a smaller earring and more minimal jewelry. I also think sometimes it's prettier to wear a bracelet rather than a necklace if you're wearing a headpiece in the front. If you're wearing a comb toward the back of your head, then I think you can get away with wearing a necklace.
Should brides bring their headpiece to their hair trial?

Yes, it's always good to do that if you can. I think sometimes buying the dress steals a lot of the attention, but it's important to consider the headpiece from the beginning too, so you can take it to your hair trial and make sure it will fit properly and stay put. We're in the business of hair accessories, so we spend a lot of time on the fit and comfort of things, and our pieces work really well for hairstylists. I think sometimes when it comes to accessories, brides think they can get away with less expensive pieces, but whatever you wear on your head is actually going to be what's in most of your photographs. Your headpiece is just as essential as your dress.
When should brides start shopping for hair accessories?

As soon as they start dress shopping. Some bridal salons let you try on hair accessories at the same time as your gown so you get the full look, but at a minimum you really want to start three to four months beforehand, so you have your headpiece at your hair trial.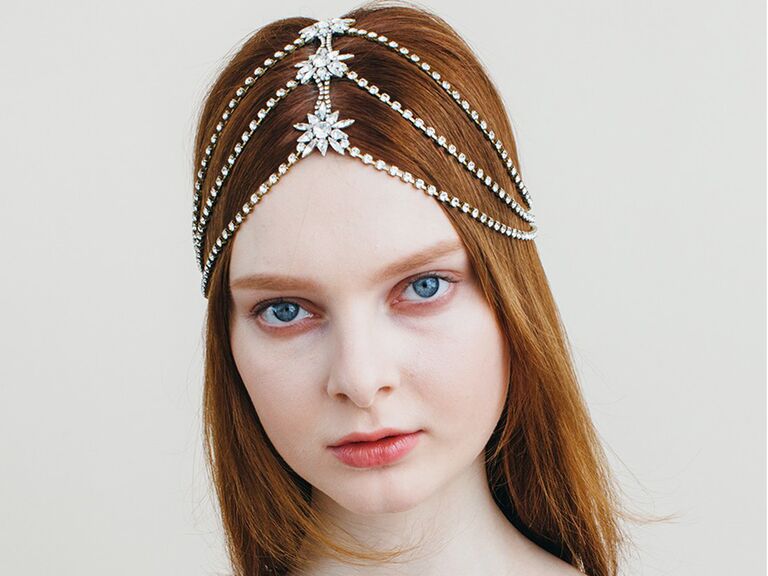 Diadem, $925, JenniferBehr.com
What's inspiring you now?

I actually just got back from Austria. Seeing all of the amazing art nouveau architecture and the really beautiful, organic-looking gold filigree at the Summer Palace was really amazing. A myriad of things, though, can set off a spark and make me want to sit down and starting designing. All of our pieces are made in New York, so the process of making them is really integral to the design. And at the same time, one of the other big inspirations is the amazing and rich history of headpieces through time. They've always just been such special things. Kings and queens at coronations had these beautiful headpieces, and I'm still super-inspired by those—they have that perfect mix of delicacy and craft.
Want more? Check out more bridal hair inspiration here!