Model Jessica Hart Gets Engaged at Her Outdoor Baby Shower
See the delightful picnic photos here.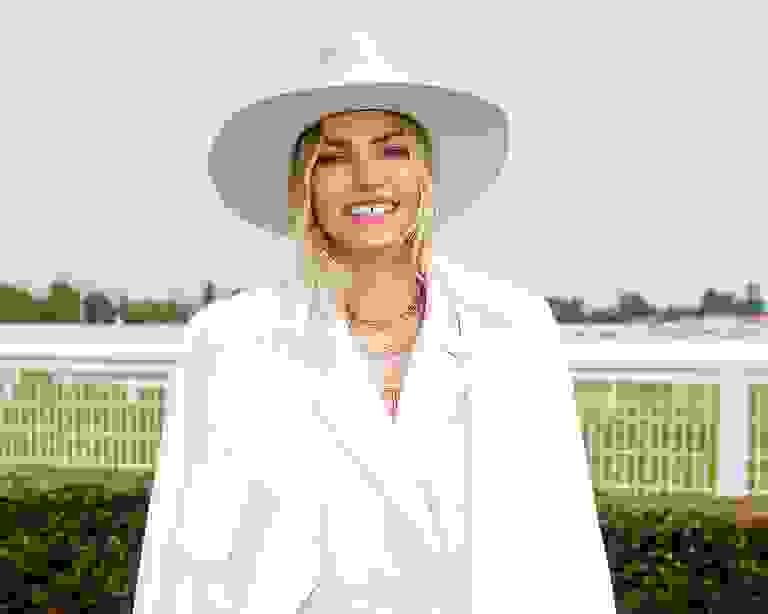 Sam Tabone/Getty Images

It was a double celebration for model Jessica Hart, who got engaged this week to boyfriend James Kirkham at her baby shower. 
"What a day !" Hart, 34, revealed alongside photos from the sweet moment. "My beautiful sister threw me a baby shower on the weekend and my BEST FRIEND, baby daddy and the equally beautiful @jameskirkham came and PROPOSED to me in front of all my friends."
Kirkham proposed on the beach at sunset, while the pair was celebrated by their loved ones—guests all barefoot and in breezy white outfits. "It was so so special! We're on cloud 9 over here," Hart added. "I was really blown away and super surprised. I had NO idea. Thank you to all of you that were there and made it so special. I love you all ❤️ (I said YES)."
While exact specifics of the ring are hard to pinpoint based on the couple's announcement photos, experts believe the piece could weigh in between three to four carats. "Jess's ring appears to feature three oval diamonds set on a wide yellow gold band," says Kathryn Money, SVP of merchandise and retail expansion for jeweler Brilliant Earth. "The outer diamonds appear to be about 1.5 carats and the center diamond appears to be approximately 2 carats… Depending on the quality and specific characteristics of three stones, we estimate the cost of the ring to be between $45,000 to 70,000." 
As the couple's shower took place during COVID-19, the pair worked with event vendors who were able to safely create an experience for all guests that were equal parts special and mindful of the times. The baby shower-turned-engagement was styled by West Coast business The Picnic Collective, which created individualized bento boxes for guests along with cans of Yes Way Rosé. 
This is the first baby for Hart and the second for Kirkham. Hart announced her pregnancy in September with a photo of her pregnancy test. "I WOKE UP LIKE THIS 😬 Thanks to @firstresponsepregnancy I was able to confirm (twice😉) that @jameskirkham and I are officially PREGNANT," she expressed at the time. "We're so super duper excited about this awesome news, especially at this time and amongst the mainly bleak news out there. What a blessing. We're so unbelievably grateful and happy!"