The Knot's Official Guidebook for COVID-19 Wedding Help
Bookmark this page.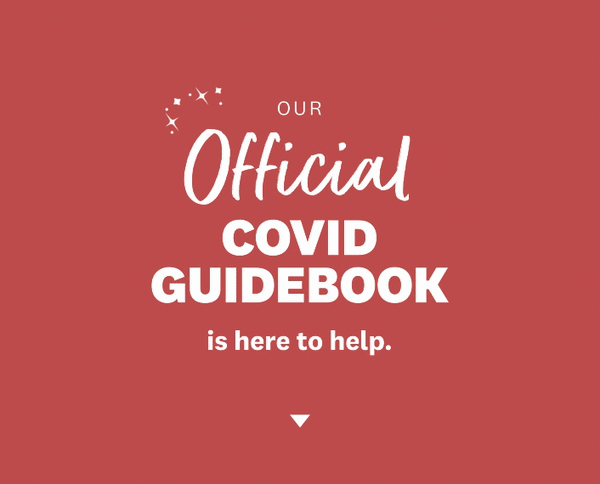 As couples globally are facing the COVID-19 pandemic, taking the right actions and navigating this ever-evolving scenario is proving to be challenging for many. Like you, here at The Knot, our teams are making daily decisions through the lens of how to best keep our couples, employees and partners safe and healthy. So, as you're planning your wedding during the coronavirus pandemic, know that we're here for you. We'll continue to update our guide to planning a COVID-19 wedding as new information is available from the CDC and WHO, as well as from experts within the wedding industry.
In addition to the COVID wedding ideas and resources below, we've updated The Knot Wedding Planner App with new COVID-specific features to help you adapt to postponement, rescheduling and more. We've also created an interactive map to give you state-by-state guidance.
Remember that you're not alone right now. Many couples have been impacted, countless weddings have been postponed, and we know it's a challenging time for so many impacted by this pandemic. We want to be here for you every step of the way. Because love most certainly isn't canceled, and that includes the joyful journey of planning your wedding.