Everything You Need to Know About Getting Married in Nebraska
Look to The Knot for local details about getting married in Nebraska, from choosing your wedding venue to getting your marriage license.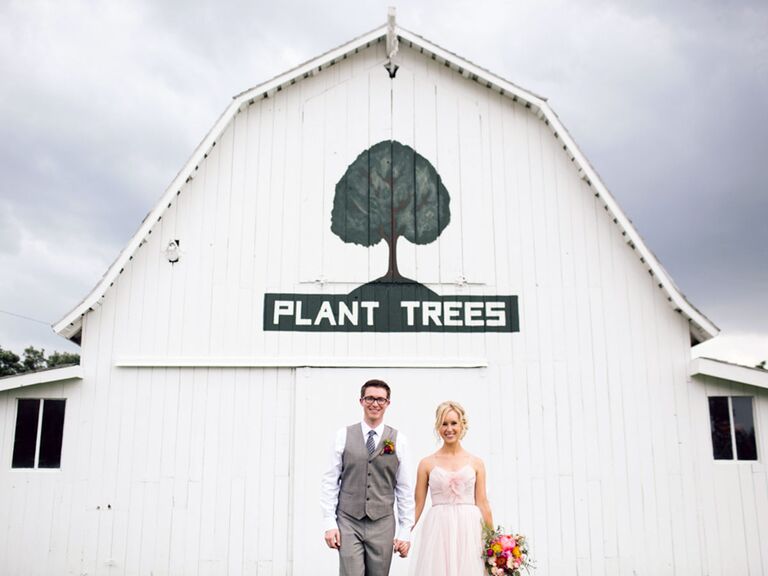 Nikki Moore Photography

Ultimate Guide to Getting Married in Nebraska
Nebraska, affectionately known as the "Cornhusker State," is so much more than corn fields and livestock. Flowing with the most miles of river in the entire country and home to large metropolitan areas as well as wide-open spaces, Nebraska has a bit of something for everyone. From the bustling cities in the eastern part of the state to quiet, picturesque farm communities in the west, choosing between the vast array of Nebraska wedding venues can be tough.
Whether you are a Husker by birth, marrying into a Nebraska family or a transplant to the state, getting married here is full of opportunities. Wedding venues in Nebraska include everything from rustic country barns and lush vineyards to modern ballrooms and upscale galleries. As you read through our comprehensive guide to getting married in Nebraska, you'll also discover everything you need to know about unique wedding venues in Nebraska and how to obtain a Nebraska marriage license, plus fun ideas for getting married in the state's most popular cities. Don't forget to follow along with your wedding checklist to make sure everything is done on time.
Top Wedding Trends in Nebraska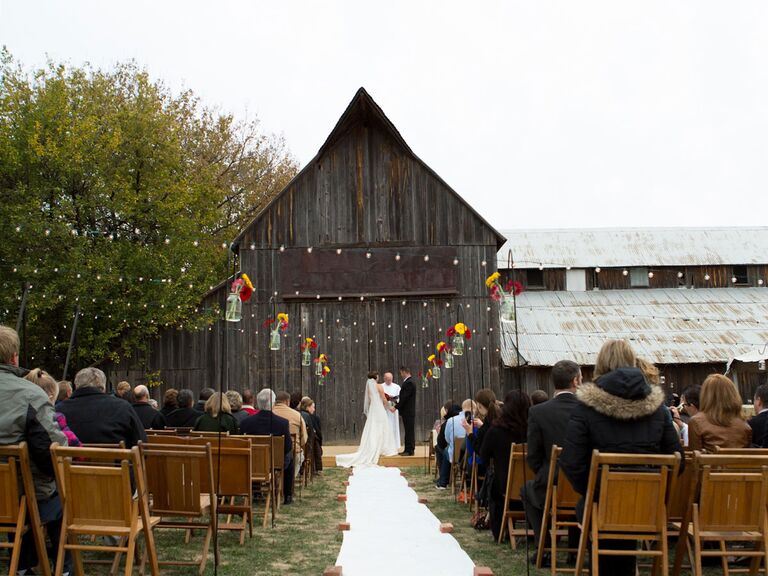 Not only are Nebraska wedding venues diverse and easy to personalize, but having this midwestern state as your wedding location also means that you get to enjoy the trends and traditions of the area.
When it comes to wedding trends, Nebraska couples seem to favor formality in their wedding style. According to The Knot's 2015 Real Wedding Study, nearly 80 percent of couples in Nebraska opted for a formal or semi-formal wedding, while only 18 percent were casual. But whether you prefer a sandhills celebration with burlap accents and a country band, or an orchestra and signature cocktails at a world-renowned art museum, you're sure to find a Nebraska wedding venue that suits your needs.
Nebraska Marriage Rates and Wedding Costs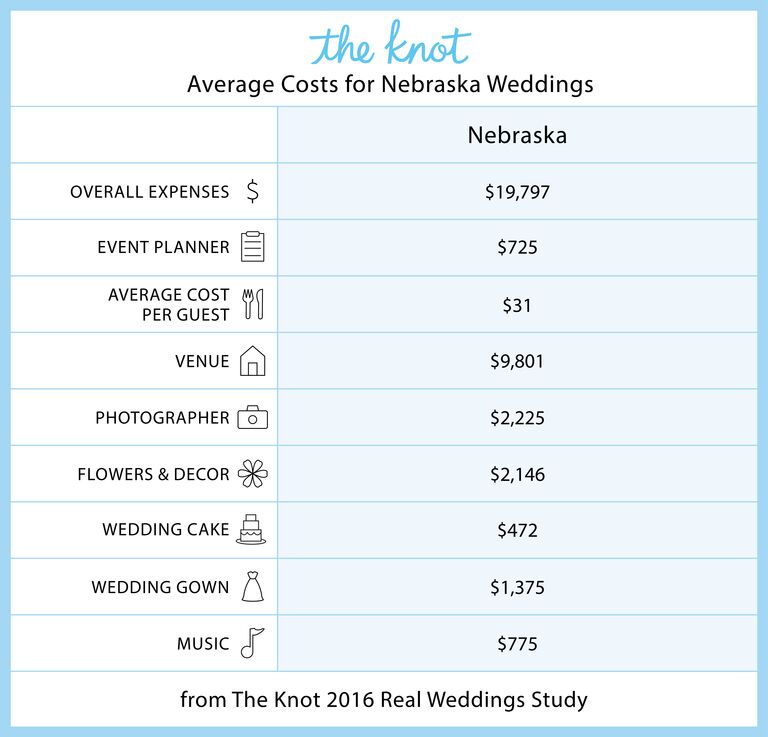 Planning a wedding can be a lot of fun, but affording it is another story entirely. No matter which type of wedding venue you choose or what type of theme fits your personalities, make sure you've created a budget and that you're sticking with it. The Knot Budgeter can help keep you on track! But before you take that important step, here's a little background info on how many couples are tying the knot in Nebraska, plus what you can expect to pay for common wedding costs in Nebraska, as reported by The Knot 2015 Real Weddings Study.

Nebraska Marriage Stats
So how many couples are actually getting married in Nebraska? Turns out that marriage rates in Nebraska are slightly below the national average, with 6.4 individuals out of 1,000 tying the knot each year. On average, a Nebraska wedding costs slightly under $21,000, which is quite a bit less than weddings costs elsewhere in the country. Depending on priorities and the location of your wedding, you can easily come in with a price tag even lower than the Nebraska average.
Budget Breakdown: Nebraska Wedding Costs
Getting a sense of what you'll pay for your wedding day expenses will make it easier to budget and negotiate with vendors. Below you'll find average costs for some of the more common wedding categories:
Top Cities in Nebraska to Tie the Knot
From Omaha and Lincoln to Kearney, Scottsbluff and Chadron, there are a variety of wedding venues in Nebraska that stretch across the state. However, there are two city centers which stand out as top picks for Nebraska weddings:
Make It Legal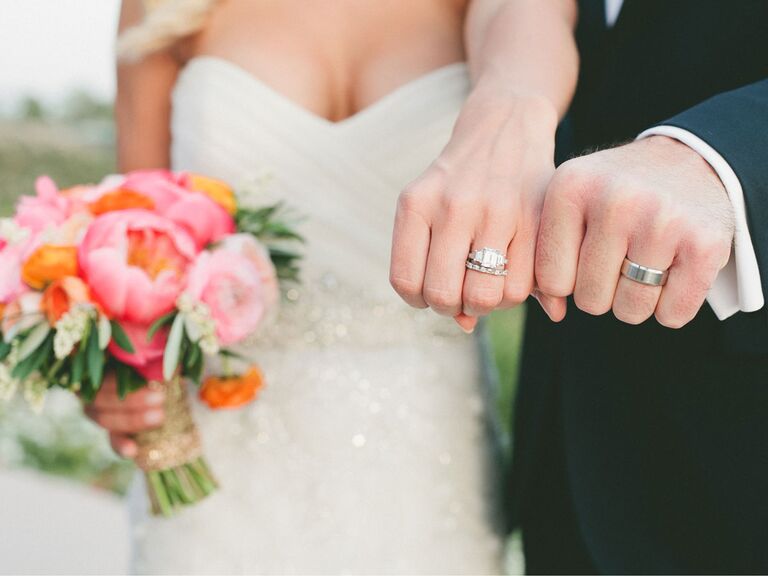 While we hope that planning your wedding feels like it's filled with fun events like cake tastings and finding the perfect DJ or band, there are some strings attached to tying the knot in the Cornhusker State. Understanding the ins and outs of not only getting your Nebraska marriage license, but also taking care of details like permits and changing your name(s), is equally important in the weeks and months leading up to saying "I do."
Getting a Nebraska Marriage License: The Basics
Any Nebraska marriage license can be used throughout the state, regardless of the county in which it is obtained. But the application and fees for a Nebraska marriage license vary, so contact your local county clerk's office for the the most up-to-date information. Be prepared to provide the following when you apply:
Identification for each party (driver's license, passport)
Social security numbers for each party
Parents' names, including mother's maiden name, for each party
Notarized consent for applicants under age 19
In addition to the license, you must also find an officiant for the wedding who will solemnize the marriage and file the associated paperwork with the county afterward. The following individuals are legally allowed to preside over weddings as officiants:
Any judge, including retired judges
A clerk magistrate
Any preacher of the gospel authorized by the usages of the church to which he or she belongs
Permits and Other Requirements for Nebraska Wedding Venues
Depending on the city, county or municipality in which your Nebraska wedding venue is located, you may need to obtain special permits for your wedding ceremony or reception. Many public and state parks require permitting for use of facilities on park property. But don't let that deter you. Check with your wedding coordinator and vendors to ensure that the proper permits can be obtained for your once in a lifetime celebration.
Changing your Name in Nebraska
If you decide to change your name after the wedding, the process in Nebraska is pretty straightforward. Check out HitchSwitch professional name change service or follow The Knot's simple guide to changing your name, noting that the State of Nebraska and Social Security Administration require all of the following for driver's license changes:
A current, valid driver's license or state-issued ID
Your certified Nebraska marriage license
Two forms of proof of address 
According to the Nebraska DMV, you also have to get a new ID within 60 days of the wedding. 
It's All About Timing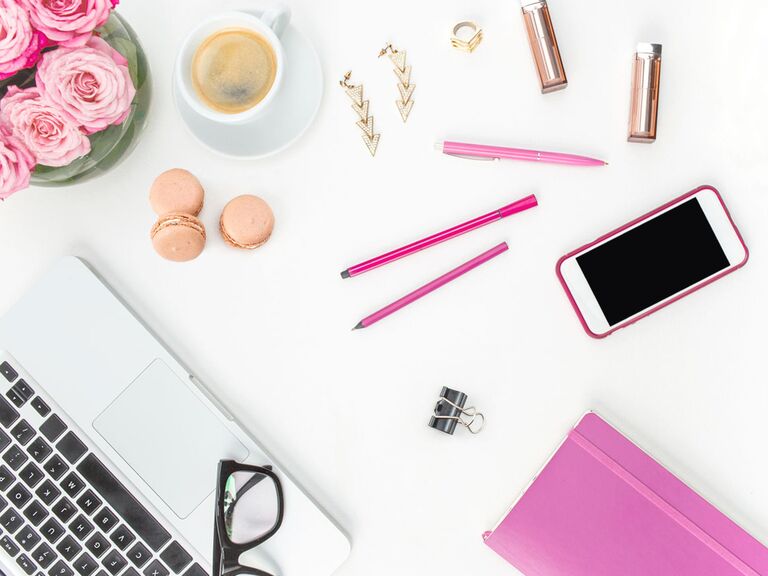 In Nebraska, couples are crazy for summer and fall weddings, with over 75 percent of all weddings taking place during these two seasons. Spring weddings are less popular, with only 18 percent of marriage celebrations being held between the months of March and May. It's no wonder that winter is the least popular wedding season (below zero temps and snow anyone?), with less than 10 percent of couples exchanging vows during these cold months.
The Four Seasons in Nebraska
Locals are fond of the phrase, "if you don't like the weather in Nebraska, just wait 5 minutes and it will change." With its location in Tornado Alley, the state does experience weather volatility, particularly in the late spring and summer. And with temperatures that range from 90+ degrees in the summer to -5 degrees in the winter, a climate-controlled indoor venue might be the most practical choice. But if your heart is set on an outdoor wedding, don't fret: A seasoned local planner can help you come up with a backup plan in case of inclement weather.
Nebraska Dates to Avoid
Depending on where you get married in Nebraska, there are some important dates you may want to avoid in order to make sure that your wedding guests are comfortable and can easily find a place to stay. Ask your wedding planner or venue for tips about how to avoid major traffic times or local events that might make your wedding weekend more difficult for guests and more costly for you!
If you're on a tight budget, try to avoid common national holidays and busy weekends that tend to inflate the cost of everything! (We cover these dates for 2016-18 in our comprehensive guide). Additionally, here are some nationally-recognized festivals and events you may want to note for 2017:
University of Nebraska Cornhuskers football season, Lincoln (late summer-late fall)
NCAA Men's College World Series, Omaha (mid June)
US Olympic Team Trials -- Swimming, Omaha (late June-early July)
Omaha Summer Arts Festival (early June)
NEBRASKAland Days, North Platte (mid June)
Great Guest Experiences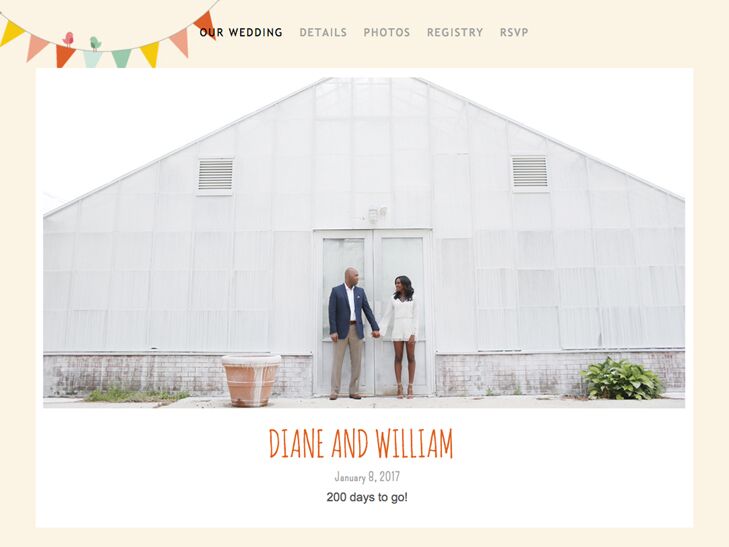 Helping your guests feel comfortable and welcome is one of the key ingredients to wedding success. The Cornhusker State is full of both outdoor activities and indoor cultural experiences, and truly has something for everyone. No matter where your Nebraska wedding venue is located, giving your guests a great experience starts with you creating your very own wedding website. It's a great way to keep everyone connected and informed.
Finding your Way: Travel in Nebraska
Getting to and around Nebraska may seem tricky, but the state offers many routes and hubs for travelers. To start, Omaha's Eppley Airfield offers a number of flights per day from several major airlines. There are also smaller, regional airports throughout the state that provide transportation to more remote locations.
Nebraska is also well-connected through a strong highway and interstate program that puts roadtripping guests exactly where they need to be. Interstate 80 is the major thoroughfare, but there are also thousands of miles of state highways and scenic country roads that make traveling through Nebraska a breeze.
Around Town: What to See and Do in Nebraska
Depending on where your wedding venue in Nebraska is located, your guests may have the opportunity to visit some of Nebraska's top tourist attractions. With everything from bluffs, plains, caves and more natural treasures to explore, guests can revel in pure outdoor bliss almost anywhere in the state. State parks and monuments, including Chimney Rock and Fort Robinson, get visitors in touch with Nebraska history with a glimpse into the lesser known side of pioneer life and travel. There's even a nationally recognized zoo and a number of theaters and clubs catering to those who frequent the arts scene. There really is something for everyone in Nebraska. Here are some of the top tourist attractions:
Omaha's Henry Doorly Zoo (Omaha)
Nebraska State Capitol (Lincoln)
Joslyn Art Museum (Omaha)
Stuhr Museum of the Prairie Pioneer (Grand Island)
Great Platte River Road Archway Monument (Kearney)
Pioneer Village (Minden)
Carhenge (Alliance)
Go Local: Food and Favors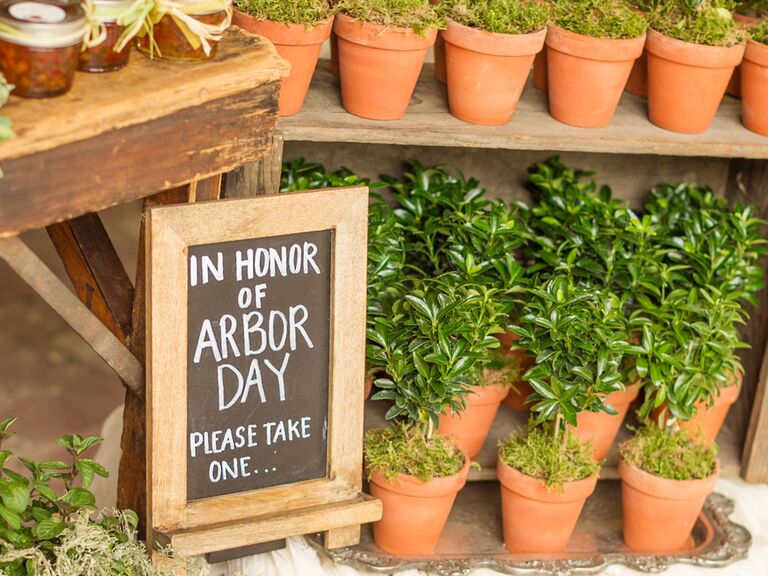 Whether you and your spouse-to-be are native Nebraskans or transplants from another area, you can show your love for your wedding state with Nebraska-inspired wedding food and favors. Expose your friends and family to something they'll find only in Nebraska or celebrate with locally invented national favorites, like a Kool-Aid station, at your wedding reception. Lastly, send them home with a bit of Nebraska flavor or flair with a favor they're sure to love. Check out The Knot Shop for other personalized favors.
Nebraska Flavor: Cornhusker State Favorites
Nebraska boasts a rich and varied agricultural landscape, which gives you plenty of options for incorporating locally sourced ingredients into your wedding reception menu. Obvious contenders for your main course include beef and corn, which are raised on nearby farms and ranches. Other crowd-pleasing favorites include Reuben sliders and mini Runzas during cocktail hour, and late-night slices of Valentino's pizza as guests close down the dance floor. Ask your caterer for more information about their favorite Nebraskan treats and signature dishes that will leave your guests raving about your reception fare.
Do Your Guests a Favor: Nebraska-Inspired Take Home Treats
With its strong collegiate pride in the University of Nebraska and quirky penchant for all things corn and Cornhusker-related, adding a Nebraska twist to the wedding favors can be a fun and highly personalized way to share your state with your guests. Here are some ideas to inspire you:
Small saplings from Arbor Day Farm in Nebraska City
Popcorn themed anything, like small snack tins from Vic's Corn Popper
A candy bar with take home bags, featuring local favorites like Bakers Candies in Greenwood
Local honey from Hunter's Honey in Hickman
Nebraska City Guides
From large metro areas and college towns to small, laid-back communities, there's plenty to love about Nebraska. And whether you're planning a rustic barn wedding or a luxe ballroom affair, there a number of Nebraska wedding venues to choose from. To start, check out some of the most popular wedding destinations in Nebraska and get in touch with local vendors through The Knot vendor marketplace.
Omaha-Lincoln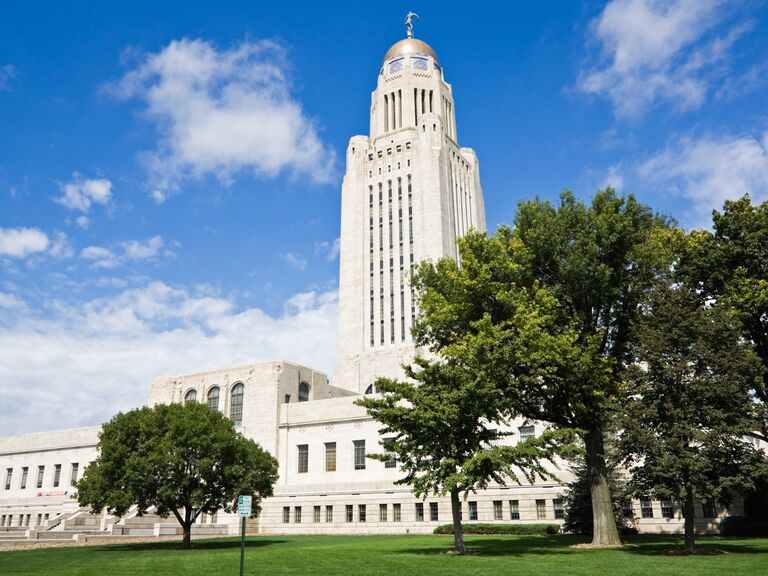 Omaha and Lincoln are two eastern Nebraska cities, and the two largest cities in the state. The Omaha-Lincoln area features plenty of options for indoor Nebraska wedding venues, with its collection of grand hotel ballrooms, historical buildings, museums and other cultural centers. Additionally, Lincoln is the home of the University of Nebraska's main campus, which boasts plenty of Cornhusker pride.
For local Omaha vendors, check these out:
Kearney
A charming college town, Kearney is a city with a close community feel and the perfect place to throw a wedding with plenty of personality. Kearney boasts a second University of Nebraska campus and a number of cultural centers, including MONA (Museum of Nebraska Art) and the historic George W. Frank mansion. With a rich history as a stop along the Oregon Trail and its prime location on the Platte River, Kearney is an ideal spot to stage an unforgettable Nebraska wedding.

For local Kearney vendors, check these out:
Check out more Nebraska wedding inspiration here.
Don't forget to download The Knot Wedding Planner app—it's a must-have for on-the-go planning.
Download for iOS: Wedding Planner App by The Knot

Download for Android: The Knot Wedding Planner