You Should Definitely Propose to Your Bridesmaids With Olive Garden Breadstick Bouquets
Unlimited soup, salad and breadsticks also equal unlimited wedding ideas.
by Ivy Jacobson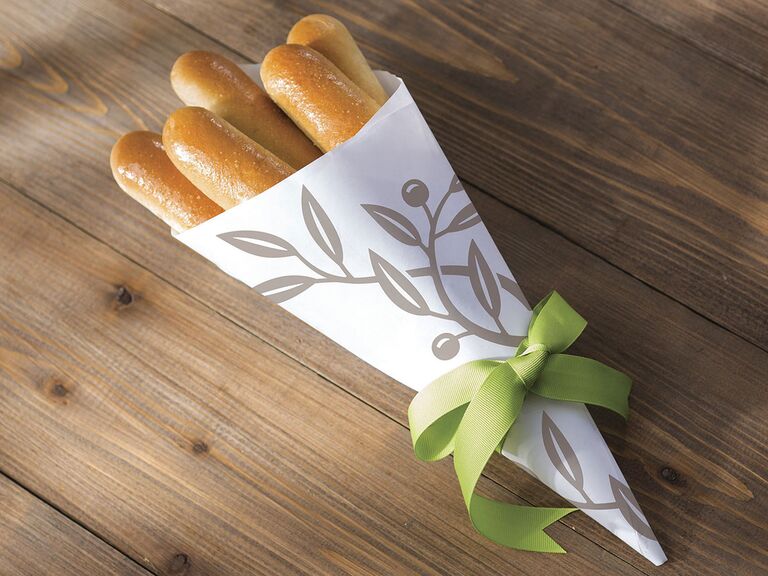 If your love for Olive Garden knows no bounds (and let's be real—whose does?) there are a few ways that the comforting Italian chain restaurant can be incorporated into your wedding. Let's explore the options, in order from most plausible to "Oh my god, you're a total genius" level.
First of all, Olive Garden offers catering delivery for all wedding events (including the shower, bachelorette party, rehearsal dinner and reception) with an array of pastas and sauces that will have everyone going back for thirds. And bonus: Alfredo sauce is white, so if you get a little on your wedding dress, who'll know? 
Second, if you know your after-party isn't going to end until the wee hours, why not proactively anticipate your guests' desire for carbs and have a breadstick bar? Upgrade the late-night snack selection with an array of Olive Garden's famous breadsticks, breadstick sandwiches and dipping sauces for days.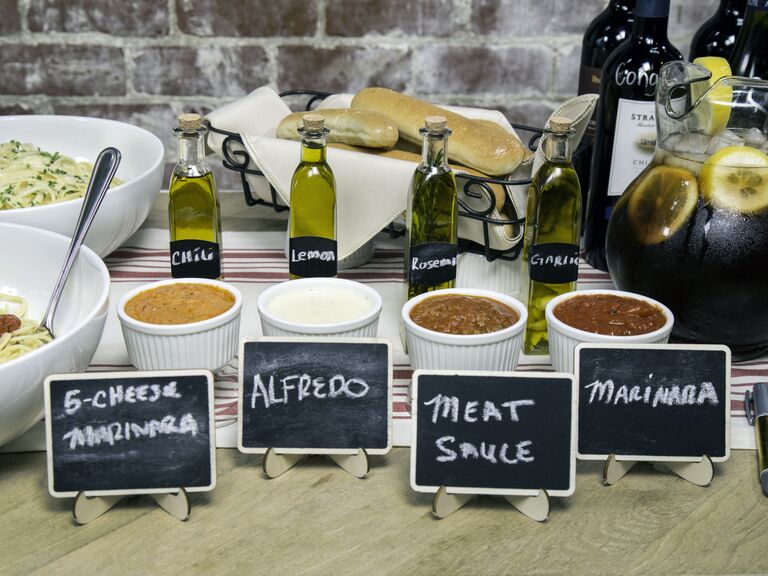 Finally, ask your girlfriends to be your bridesmaids with everyone's favorite breadsticks via a Breadstick Bouquet from Olive Garden. It's not only a tasty perk to the big commitment they're about to make, it can show off your crafty side too. To make one, follow these easy instructions:
Select either a half dozen or a dozen order of breadsticks when placing your order.
Print and wrap the breadsticks with Olive Garden's special wrapping, below.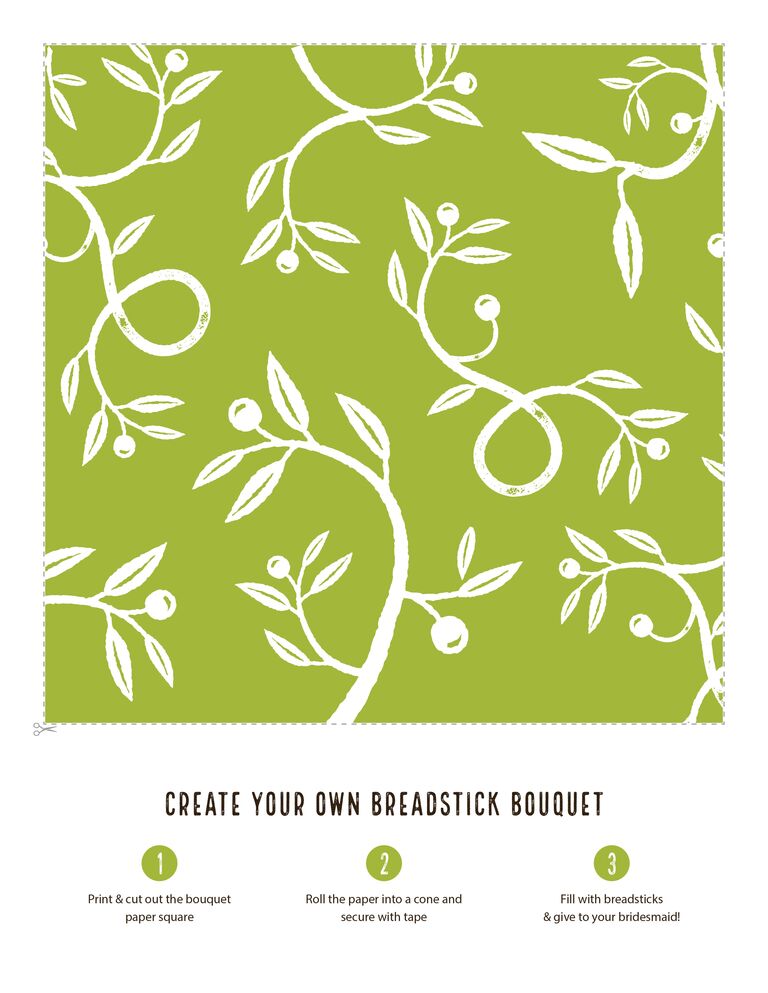 If placing an order for a wedding event, you can do so at OliveGarden.com/catering.