Pizza Wedding Portraits?! This Couple Did It!
by Simone Hill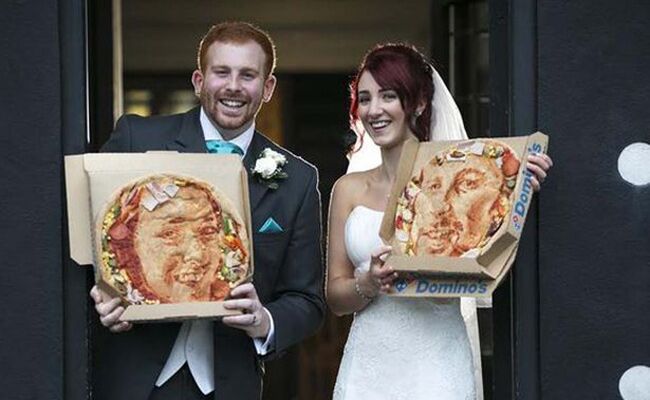 Yep, you read that right! UK newlyweds Natasha and Kieran surprised guests with portraits of their faces made out of pizza toppings (like tomato sauce and ham) for their wedding. The couple loves Dominos, so it only made sense to include their favorite pies in their wedding. The Mirror reports it took renowned food portrait artist Nathan Wyburn three hours to create the couple's likenesses on two 13-inch pizzas. The pizzas weren't just for show either, they were served and eaten at the reception. This couple definitely gets major kudos for creativity!
Want more? Of course you do!
> This bouquet was made out of pages from Harry Potter (really!)
> LOL! Guest runs away from the bouquet toss