Would You Hire a Professional Bridesmaid for Your Wedding?
by Ivy Jacobson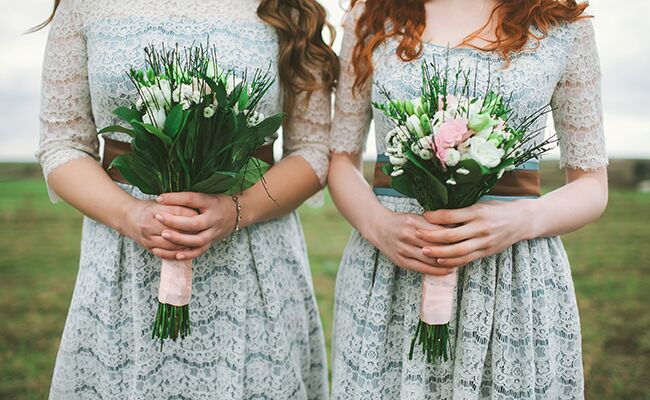 Jen Glantz, known as the "Professional Bridesmaid" from her Craigslist ad that advertised her many bridesmaid services for brides in need, wasn't joking around.
The 26-year-old copywriter and author of All My Friends Are Engaged recently launched BridesmaidforHire.com, so brides can appoint her to be the bridesmaid who takes on all of the stressful planning duties while the other bridesmaids can have fun with the bride, groom and the rest of the wedding party.
"After the 'Bridesmaid for Hire' Craigslist ad, my inbox flooded with emails from readers and inquiries from people interested in hiring me, and even other girls who want to become professional bridesmaids as well," Jen told The Knot. "I needed an online platform to tell my story and allow the public to better engage with me around my bridesmaid venture, so I quickly built and launched the site, which features useful bridesmaid-related content, tips and recommendations, as well as quick and easy ways for brides-to-be to express their interest in hiring me."
But don't think that Jen is stopping at planning and arranging bridal showers, bachelorette parties, wedding speeches, wedding day logistics and managing email chains and group texts.
"Future plans include a Pro Bridesmaid community, where other qualified and prescreened girls can soon join the network of trusted Bridesmaids for Hire," Jen says. "Also, there are plans to offer exclusive products through partnerships with major brands, such as our Bridesmaid Survival Kit, which will include a collection of must-have items needed to survive the toughest bridesmaid duties."
What do you think, Knotties?
Want more? Right here!
> See Katherine Webb's glam wedding garters (and get the look!)
> 9 tips for picking your bridesmaids