5 Southern Wedding Traditions You Can Do Anywhere
by Simone Hill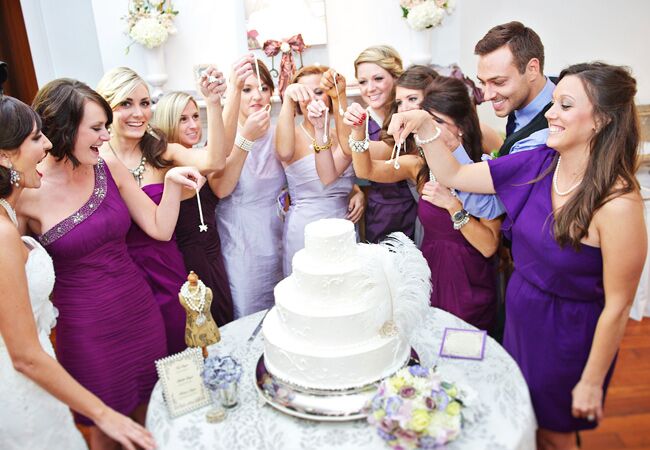 Brandon O'Neal Photography
There's a lot to love about Southern weddings: the comfort food, the beautiful trees covered in Spanish moss, and of course the traditions! Our opinion: If you learn about a wedding tradition from the South (or anywhere for that matter) and fall in love with the idea, steal it and work it into your wedding day. Ideas to get you started below!
The Charm Pull Cake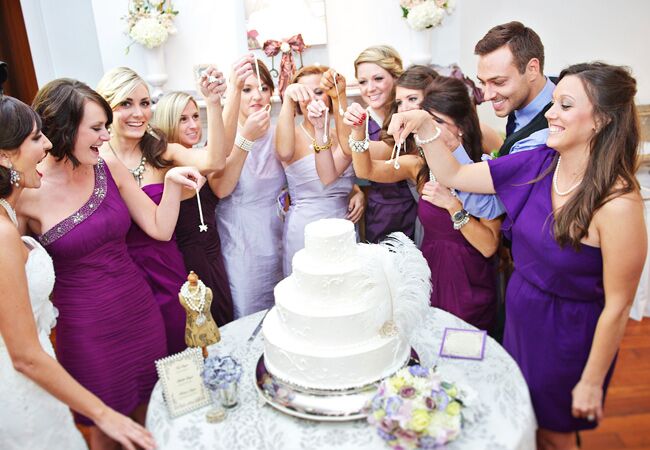 There's plenty of traditions surrounding the cake like saving the top tier for the anniversary and even feeding each other, but the cake pull is one that isn't as well known. Charms tied to ribbons are baked into a layer of the cake and before the cake is cut each bridesmaid picks a charm and pulls. The charm that the bridesmaid chooses is supposed to signify something to come in the future, for example a bridesmaid that pulls a charm in the shape of an engagement ring is the next to get married. You could change the tradition a bit and gift your bridesmaids empty charm bracelets before the wedding and choose charms that have special meaning for your relationship with them.
From the album: A Glam Purple Wedding in Lafayette, LA
Burying the Bourbon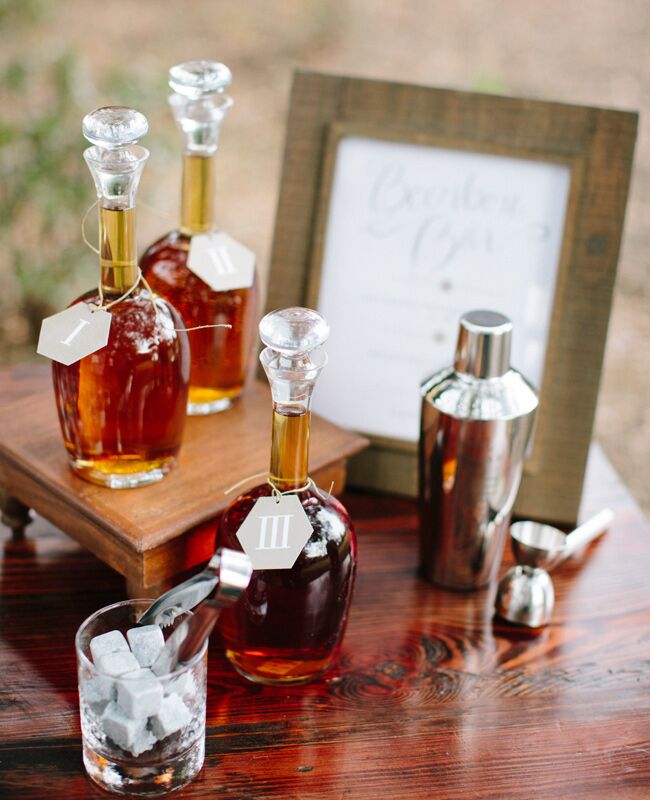 <span style="font-size:x-small;"><a href="http://www.theknot.com/weddings/album/137792" target="_new"> Millie Holloman Photography</a></span>
This one involves digging a hole and burying a full bottle of bourbon upside down at the ceremony site. Doing so is supposed to ward off rain on the wedding day! After the ceremony, the idea is to dig up the bottle of bourbon and share with your guests. Of course if you're not into bourbon any drink will do. Just make sure it's sealed tightly and that you don't forget the spot where you left it!
From the album: Southern Spirits — A New Spin on Tradition
Light Colored Suits For The Guys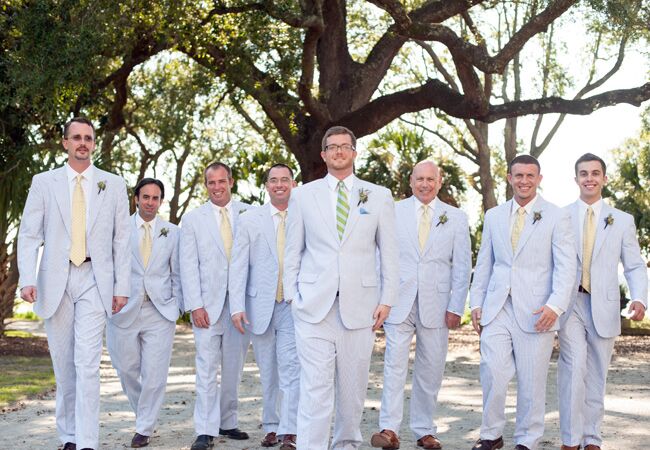 Obviously light colors and fabrics make a lot of sense in the South because of the heat, which is probably why it's completely commonplace. If you're in a cooler climate, choose suits with a heavier fabric, but in a color that isn't charcoal, black or navy (like light brown).
From the album: A Tented Wedding in Charleston, SC
The Second Line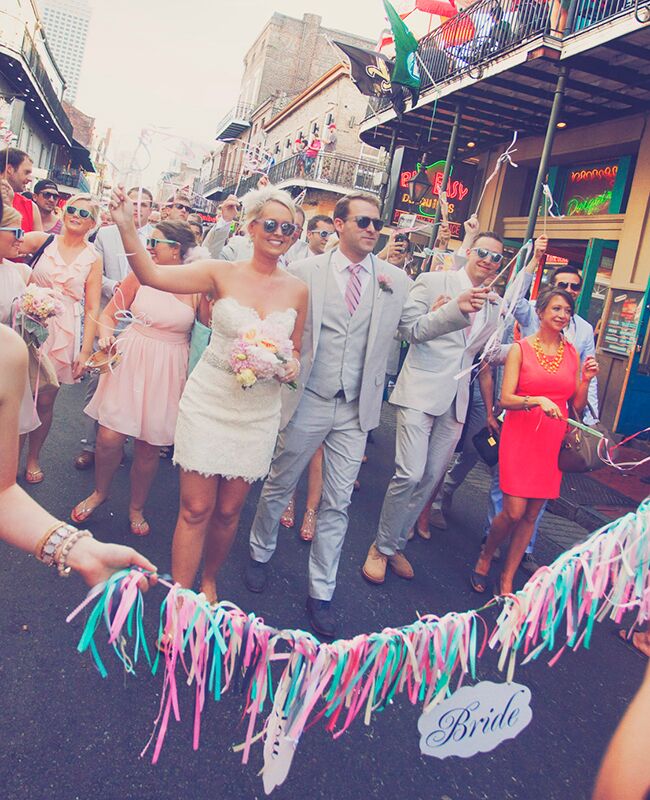 The second line originated in New Orleans (think Mardi Gras parades, dancing and music). At a wedding, it usually takes place after the ceremony where a brass band or marching band will lead the couple and their guests down the street, dancing and handkerchief-waving in celebration. Heads-up though: Before you plan to flood the streets with your family and friends, find out about street permits, just to make sure you're in the clear.
A Good Luck Voodoo Doll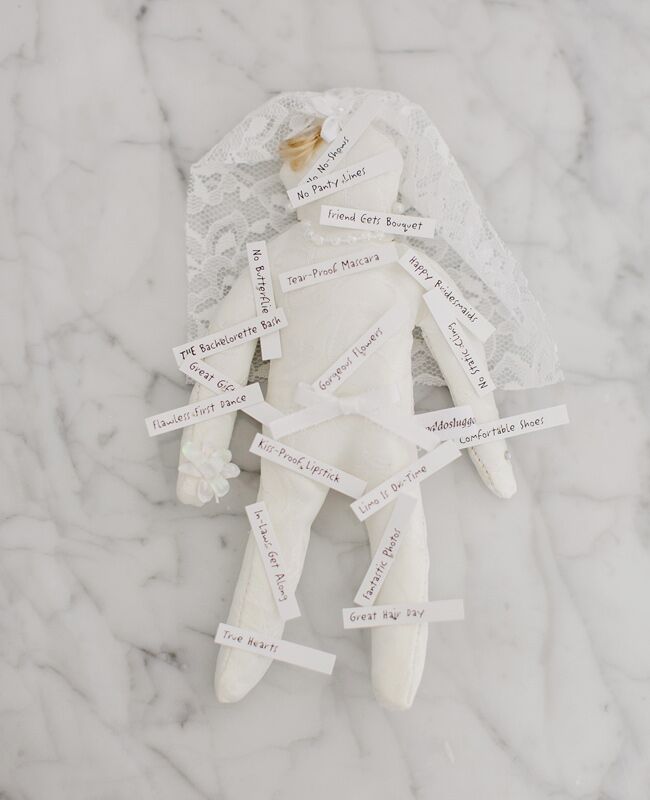 Another idea from out of New Orleans is this spin on the voodoo doll. For her wedding, this bride attached wishes for all the things she hoped would go right on her wedding day. Although voodoo dolls aren't exactly a wedding tradition, the idea of bringing good luck on your wedding day is something every bride can get behind.
Bridal Portrait Sessions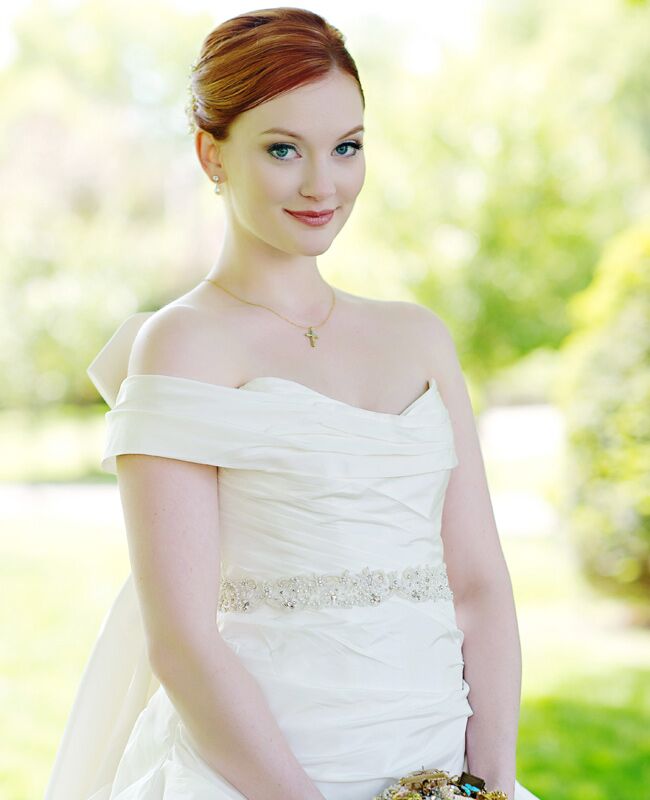 While formal bridal portraits started in the South (traditionally with the bride seated), they're catching on across the country in a new wave of photography trends. And why shouldn't they? It makes sense that you'd want to document how good you look on a day that you've spent months prepping for.
From the album: A Classic Vintage Wedding in Cincinnati, OH
Want more? Of course you do!
> 5 wedding traditions that will never die (and why!)
> 5 twists on the unity candle