11 Fun Southern Wedding Traditions We Reckon You'll Love
You don't have to be a Southerner to enjoy these traditions.
There's a lot to love about the South: the comfort food, the beautiful trees covered in Spanish moss and, of course, the Southern wedding traditions. It doesn't matter if you want to honor your own Southern background or show your appreciation of it—there are plenty of ways to involve some Southern charm into your wedding day. If you're considering using these unique rituals or just want to learn something new, we have everything you need to know about the most popular Southern wedding traditions, from how they originated to how modern couples incorporate them into their weddings today. We guarantee that you'll fall in love with these fun ideas listed below.
Groom's Cake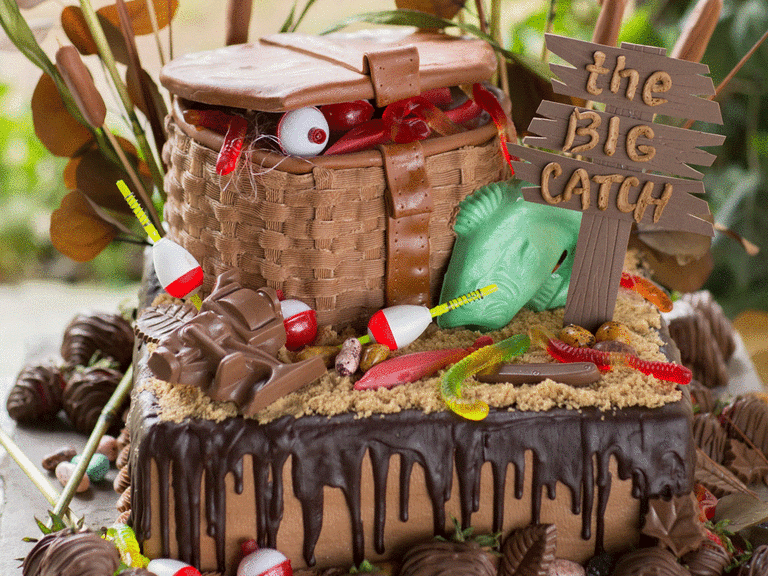 A groom's cake, typically given to the groom as a gift from the bride, is a cake decorated to represent the groom's personality, favorite TV show, sports team or hobbies. This tradition dates back to Victorian-era England when a bride would surprise her husband with a groom's cake to go with the main cake. According to Simon R. Charsley, author of Wedding Cakes and Cultural History, a Victorian-era groom's cake was a dark-colored fruit cake infused with alcohol to represent the groom's masculinity. The cake was a visual contrast to the main cake (or the bride's cake), which was a light-colored cake adorned with decorative aspects not meant for consumption. Today, the groom's cake not only represents the groom, but gives guests another dessert option since the cake is usually flavored differently from the main wedding cake.
Burying the Bourbon
If you're a whiskey lover, this fun (but laborious) Southern wedding tradition is perfect for you. The origin of this tradition is unclear but its purpose is to ward off rain on your wedding day. You and your partner are tasked with digging a hole at the wedding venue and burying a full bottle of bourbon upside down one month before the wedding. After the ceremony, you and your partner get to dig up the bottle of bourbon and share it with your guests. Of course, if you're not into bourbon, any drink will do. Once you get permission from your wedding venue, just make sure the bottle is sealed tightly and that you don't forget the spot where you left it!
Seersucker Suits
Joseph Haspel, considered the inventor of the seersucker suit, made the suit in the early 1900s to help men feel comfortable in the unbearable New Orleans heat. Seersucker suits are commonplace attire for summer weddings since the fabric is made of lightweight cotton or linen cloth that has a puckered or crinkled texture designed to stay off the skin and give a more breathable feel.
Fun fact: Mississippi Senator Trent Lott established National Seersucker Day, or Seersucker Thursday, which falls on either the second or third Thursday of June, to revive the Senate's (pre-air conditioning) tradition of wearing seersucker suits in the Senate chamber.
Bridal Portraits
Originally, bridal portraits were posed photos of a seated bride wearing their wedding dress. These photos were historically taken before the wedding day at a photography studio. Now, brides personalize their bridal portraits by shooting at any location and wearing whatever they want. (Some brides even opt for boudoir wedding shoots instead.) A bridal portrait session is a good opportunity to test your final hair and makeup look ahead of the wedding day, along with learning how to be more comfortable in front of the camera.
Bridal Luncheon
It's difficult to find the exact origin of this Southern wedding tradition, but that doesn't lessen its popularity. A bridal luncheon is a formal or informal occasion where the bride can spend time with her friends, family and bridesmaids the day before the wedding. Some brides like to take this opportunity to show their wedding party their appreciation by handing out bridesmaid gifts.
Second Line
This Southern wedding tradition's roots are from 19th-century New Orleans, when the tradition was created by African American fraternal societies and neighborhood organizations to promote their funeral and social services.
Today, there are two kinds of second lines: one for funerals and one for weddings. A wedding second line signifies the start of a couple's new life together. A grand marshal and brass band lead the dancing procession in brightly colored suits and sashes, while the newlyweds are close behind with decorated parasols in hand. Following the newlyweds is the wedding party and guests waving handkerchiefs as they're led from the ceremony to the reception. Heads up: Before you can have a second line for your New Orleans wedding, you'll have to get street permits, hire a city-mandated parade escort and hire a brass band. If you're getting married outside of New Orleans, research local noise regulations and permit requirements in advance (your wedding venue or second line band will have some tips about how to do so).
Cake Pulls
There are plenty of traditions surrounding the wedding cake, like saving the top tier for your first anniversary and even sleeping with a piece under your pillow, but the cake pull isn't as well known. Charsley states that the tradition started in Victorian-era Scotland where inedible ornaments (referred to as favors) were baked into the cake and tied to ribbons. Once the cake was cut, the bride and bridesmaids handed the pieces to all of the female wedding guests.
New Orleans is considered the source of the Americanized version of the ritual. Charms tied to ribbons are baked into the bottom layer of the cake and before the cake is cut, each bridesmaid picks a charm and pulls. The charm that the bridesmaid chooses is supposed to signify something to come in the future, for example, a bridesmaid that pulls a charm in the shape of an engagement ring is the next to get married. Not into the idea of messing up your wedding cake before serving it to guests? You could change the tradition a bit by gifting your bridesmaids charm bracelets before the wedding with charms that represent your relationship.
House Parties
Realistically, a large wedding party isn't for everyone, so if you're anxious about not having all your loved ones in your bridal party, a house party might be a good option for you. A house party is comprised of a large group of friends, extended family or whoever the bride wants to add. This way the bride can keep her bridal party small (since the house party doesn't stand at the altar) and still involve everyone close to her. House party members typically don't have as many responsibilities as the bridesmaids but are invited to the bridal shower, bach party and wedding day photos. Some brides may give the house party tasks like handing out wedding programs or greeting guests, but it is up to the bride how much or how little she wants them to do.
Pounding Party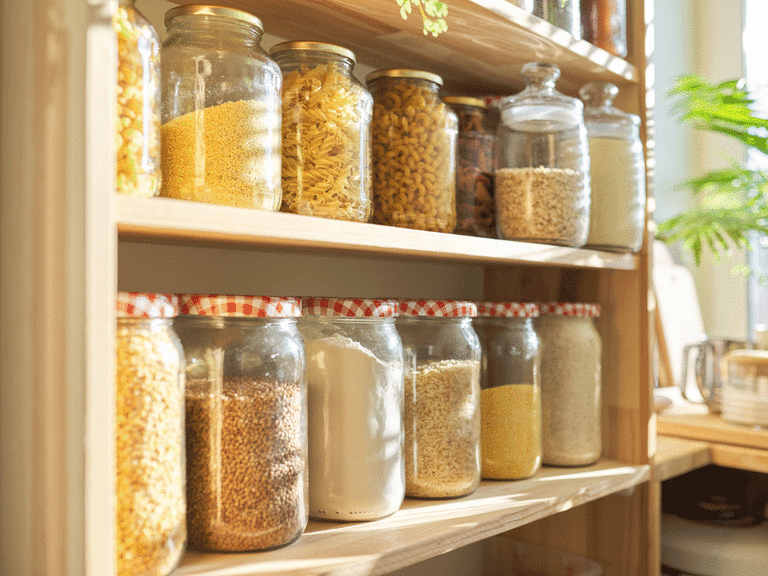 Despite this Southern wedding tradition's name, it's actually a sweet gesture. A pounding party comes from a 19th-century Christian tradition where a new priest or minister is given gifts from the church's congregation. The church members would give the minister a pound of different food staples, like flour or honey. Southerners have adopted this tradition as a type of housewarming party for the soon-to-be-weds so loved ones can give the happy couple pantry goods or other essential items for their home.
Southern Food
You can't have a Southern wedding without some delicious Southern food. There are so many tasty Southern wedding food ideas to choose from, like chicken and waffles, shrimp and grits, banana pudding and so much more. If these dishes sound good to you, start your search for a wedding caterer that offers up authentic Southern delights that will leave you full and happy.
Wedding Monograms
The earliest examples of monograms go back to the fourth century B.C. when monograms of Greek cities were on Greek coins. Many cultures use monograms now, but Southerners are known for embracing this practice as a way to mark the merging of two families. It is tradition for the couple to have separate monograms before the wedding with their first initial on the left, middle initial on the right and maiden surname initial in the middle, which is the largest of the initials. Once the couple is married, they share one monogram. For couples of the opposite sex, the marriage monogram displays the wife's first initial on the left, the husband's first initial on the right and (if they're sharing a last name) the first letter of the couple's married last name in the center. Once the couple is married, they show off their new union by presenting their married monogram on napkins, wedding favors, reception chairs and much more.