Our Favorite Wedding Traditions From 32 Cultures Around the World
These global wedding traditions are sure to inspire you.
While weddings represent the start of something new, they're also a chance to honor and acknowledge a couple's background and the upbringing and family members that brought them to where they are. As such, rituals and traditions are often a part of most wedding ceremonies and wedding receptions, no matter what religion or culture the couple identifies with. Weddings are also often a blending of cultures and a chance for to-be-weds to find ways to pay homage to multiple cultures on their big day.
"A wedding is about two families merging and celebrating the various cultures, traditions, and heritage that they have grown up with," says expert wedding planning Jaclyn Watson of Jaclyn Watson Events. Whether you're attending a friend's wedding in Peru, Scotland or Fiji and want to know what cultural traditions to expect or are looking for ways to infuse your personal Moroccan or Swedish heritage into your own wedding, we've rounded up our favorite wedding traditions from around the world for you. The customs and rituals seen at weddings around the world are as beautifully diverse as the many countries, cultures and religions that practice them, as you'll see below.
Top Tips for Cultural Wedding Traditions
"Wedding celebrations are all about sharing with your guests why you are getting married and what you mean to each other," says Watson. "They're also a time when you get to immerse your wedding guests into your customs and rituals fully." However, due diligence is crucial during wedding planning to ensure that you practice given traditions respectfully and responsibly.
Incorporating culture into your wedding day doesn't have to be all or nothing. In fact, most weddings are a blending of multiple cultures as a couple enters into married life. As you're planning your wedding, take stock of all the rituals and cultures you could honor with your wedding and then, along with your partner, identify which ones speak to you and would be most appropriate to infuse into your own wedding day.
Understanding History is Important
Most wedding traditions are steeped in years of history and it's important to understand the nuances of a given custom before deciding if it's the right fit for your wedding. Many customs have a specific purpose, be it to usher in good luck to the wedding or conversely to keep away bad luck and evil spirits—and not properly researching a custom could potentially lead to practicing it in a way that's disrespectful to the culture from which it originated. A great starting point for nearly-newlyweds is family. Chat with family members and future in-laws about your culture and heritage to more fully understand how weddings are celebrated within your family.
Hire Experienced Pros
Hiring wedding professionals who have experience with the customs and rituals of your culture and religion is a good way to ensure the wedding day goes smoothly and the nuances of your chosen wedding traditions are understood and executed seamlessly. Specifically, a wedding planner and officiant that understand the traditions you plan to thread through the wedding day will do wonders in helping you bring your vision to life.
Weddings in Armenia are grand affairs focused on family. From the onset, the family is often involved with tea proposal known as Khosk-Arnel that generally takes place at the bride's family's home. During this, the groom's family will arrive to the bride's home with treats and everyone sips tea together to celebrate the couple's engagement. Throughout the rest of the wedding, family remains central to the celebration.
Black and African-American weddings are steeped in rich traditions and often represent a mix of customs with African roots and those that honor the history of perseverance many couples' forebears fought for.
Jumping the broom is one of the most commonly practiced rituals at Black and African-American weddings. This ritual, which takes place at the end of the wedding ceremony, involves the couple jumping over a broom that's been laid on the ground in front of them as a way of sealing their marriage.
A libation ceremony is a wedding custom with West African roots that is a ritualistic pouring of a liquid as a way of honoring ancestors at a couple's wedding. While the ritual is a chance to esteem ancestors, there's also space for couples to customize the ceremony by selecting whatever beverage they want for the occasion.
Weddings in the Catholic church are very structured, liturgical events. Holy Communion and the recitation of The Lord's Prayer are two especially important elements of a traditional wedding mass within the Catholic church.
Many of the wedding traditions practiced in China and at Chinese weddings deal with bringing good luck to the wedding while also paying honor and respect to the elders who've come before the couple. The color red and the double-happiness symbol are both considered auspicious and are generally threaded throughout much of a Chinese wedding as a way of bringing good luck to the wedding day.
During a Chinese tea ceremony, the couple will serve tea to their parents are a sign of honor and respect. It is a time-honored tradition and a meaningful way for couples to thank their parents for all they've done for them. In return, parents generally give the couple red envelopes with money as a wedding present and a reciprocal show of appreciation.
5. Congolese Wedding Traditions
When she tied the knot recently, content creator and member of The Knot's Most Influential Weddings crew Tanya Marie Zielke infused her nuptials with Congolese wedding traditions as an homage to her heritage. "As a biracial Congolese-American and Anthony, my husband being Mexican-American, we incorporated elements into the wedding to honor our roots. I am the great-granddaughter of Mwant Yav Ditend and past Emperor of the Lunda Tribe in The Democratic Republic of Congo," explains Zielke. "My family from back home came to the wedding to give me a traditional royal blessing during the reception. They walked us singing a traditional Lunda song and showered us with blessings and money dance. All of our wedding guests joined in and it was beautiful."
In addition to including a traditional blessing and money dance in the wedding, Zielke used fashion to pay tribute to both her cultural heritage as well as the many other cultures present at the nuptials. "I invited guests that have a cultural background to wear their traditional wear. It was beautiful to see that represented. We had guests come from all over the United States, Europe, and Africa."
Many traditions seen at weddings in the Netherlands involve food. To start, weddings in Holland have a historic tradition known as Bruid suikas which is a sweetmeat often consumed at the bride's home before the big day. Then, at the wedding, a bowl filled with brandy and raisins is generally passed around between wedding guests while singing and merriment ensue.
Many countries in Eastern Europe, such as Romania, the Czech Republic, Slovakia and Poland are predominantly Orthodox and generally incorporate traditions inspired by the Orthodox church. Additionally, while weddings are generally thought of as festive, cheerful occasions, many Eastern European cultures focus on the somber, serious side of aging and entering adulthood that goes along with weddings.
The crowning is one of the most central parts of an Eastern Orthodox wedding ceremony. During this ritual, the priest will place crowns, connected by a white ribbon, upon the couple's heads to symbolize their unity.
Weddings in the Philippines and between Filipino couples often include two especially notable traditions: the cord and veil ritual and the exchange of 13 coins, known as arras. The cord and veil custom represents the couple's oneness in marriage while the coins are a symbol of their commitment to provide for each other throughout their married life.
At weddings in France, it is fairly uncommon to see bridesmaids and groomsmen as part of the event. While a couple may have close friends present to support them on the big day, there generally isn't a designated wedding or bridal party. Additionally, decadent French food, from macarons to croquembouche, is a big part of the country's festive wedding celebrations.
Weddings in Germany are known for a variety of distinct traditions. Firstly, polterabend takes place on the night before the wedding where people will break porcelain as a raucous, yet celebratory, way of ushering in the big day. The couple will clean up the broken pieces together as a way of showing they can work together to accomplish a shared goal. Baumstamm sägen is another distinctively German wedding tradition where the couple will saw a log together at the wedding as a way of showcasing their teamwork as a couple.
Weddings in Greece and between Greek couples often follow the traditions set forth by the Greek Orthodox church. As such, Greek wedding ceremonies will customarily include the crowning and the couple will sip wine from the common cup.
Traditional Hawaiian weddings often begin with the blowing of the Pū, a tropical conch shell trumpet, to start the wedding. From there a chant known as "Oli Aloha" will further usher in the wedding ceremony. During a Hawaiian wedding, the couple will often exchange leis and also participate in a ritual known as Pili ā nai kealoha where their hands are tied together by the officiant.
Hindu weddings are extremely ceremonial and ritualistic and the beautiful customs practiced at Hindu weddings aren't limited to the wedding day alone, but begin prior to the ceremony with practices such as the mehndi, sangeet and haldi ceremonies.
The mandap is the structure under which a Hindu wedding ceremony takes place. While the rituals that take place under the mandap carry meaning, even the structure itself is extremely significant as it represents the couple's home.
A mehndi party is a prewedding event at Indian weddings where the bride and bridal party will get henna applied to their skin in intricate designs. While some modern couples don't practice all the historic Hindu wedding rituals, the application of henna is still widely practiced at Hindu weddings.
While the majority of weddings in India are Hindu, not all Indian couples exchange Hindu nuptials—Jain, Sikh and Muslim weddings are also common in India. Many non-Hindu Indian weddings will still feature things like mandaps and the inclusion of turmeric, like Hindu weddings, however, something the meaning for inclusion and the names of the specific rituals differ from their Hindu counterparts.
Irish weddings are filled both with many traditions and with many superstitions. From the inclusion of "something blue" to Irish lace as part of most wedding dresses, each element of an Irish wedding is chosen with meaning and care. Weddings in other Celtic cultures, like Scottish and Welsh weddings, may also often include traditions similar to those seen at Irish weddings.
While handfasting is most common at Irish and Celtic wedding ceremonies, many modern non-Irish couples also choose to bring the custom into their own weddings. The custom involves tying the couple's hands together during the ceremony as a symbol of their unity and bond in marriage.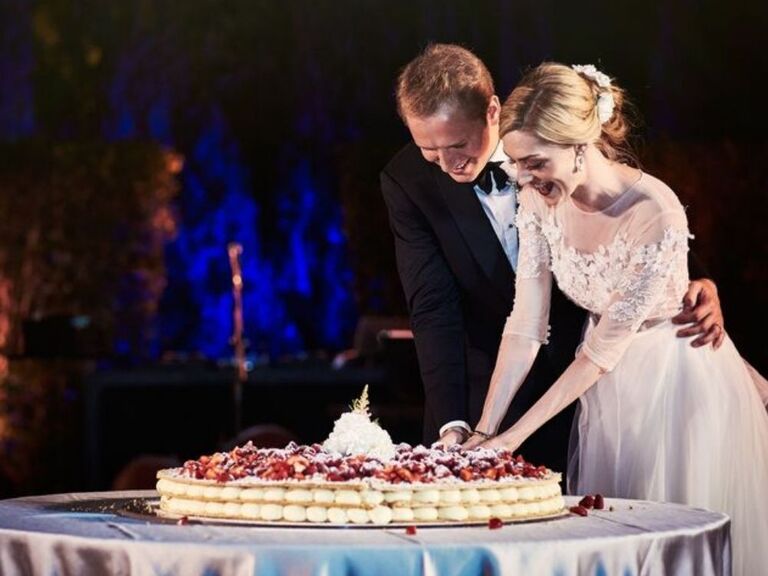 Cue the confetti—weddings in Italy and between Italian couples are all about celebrating la dolce vita (the sweet life). Good food, like mille-foglia as a wedding cake, and lots of dancing are key elements of Italian weddings.
Much like Italian weddings, Jamaican weddings are filled with good food and lots of dancing. Notably, rum cake often makes an appearance at weddings in Jamaica and between Jamaican couples.
Weddings in Japan and between Japanese couples are highly reverent, traditional affairs with lots of structure and ceremony. Couples will often select their wedding date based on what day will be the most auspicious and then host a daytime wedding without any dancing.
While breaking the glass is one of the most recognizable Jewish wedding traditions, it's just one of many rituals often included in a Jewish wedding.
Chuppahs are the altar structures under which Jewish weddings take place. The structure represents the couple's home and has four corners and must be covered.
While weddings in South Korea and between Korean couples are filled with meaningful tradition, they're also fun and festive. Notably, the tradition of pye-baek is an entertaining element that involves the bride catching chestnuts in the skirt of her hanbok as the groom throws them at her.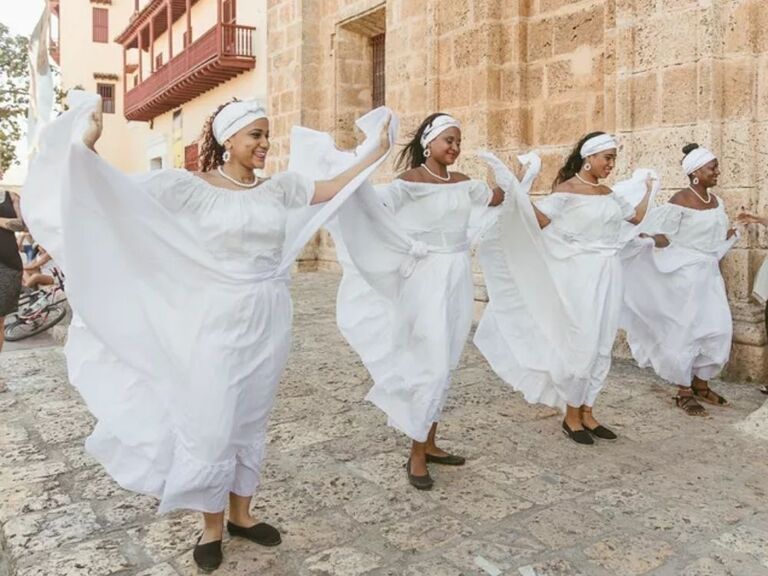 While weddings across Latin America have their own nuances and things that make them unique, many of the traditions celebrated in Latin American carry some similarities to each other. One especially festive tradition is La Hora Loca, which is Spanish for Crazy Hour, and marks a time of lots of dancing and merriment at the wedding reception.
Arras is the exchange of coins that takes place at many Latin American weddings as well as at Spanish weddings and Filipino weddings. The custom represents the couple's commitment to providing for each other in their marriage.
The lasso ceremony involves a rope being draped around the shoulders of the couple during their wedding ceremony as a way of marking their coming together as one through marriage. Much like arras is also seen at Filipino weddings, the lasso ceremony is similar to the Filipino practice of the cord and veil ritual.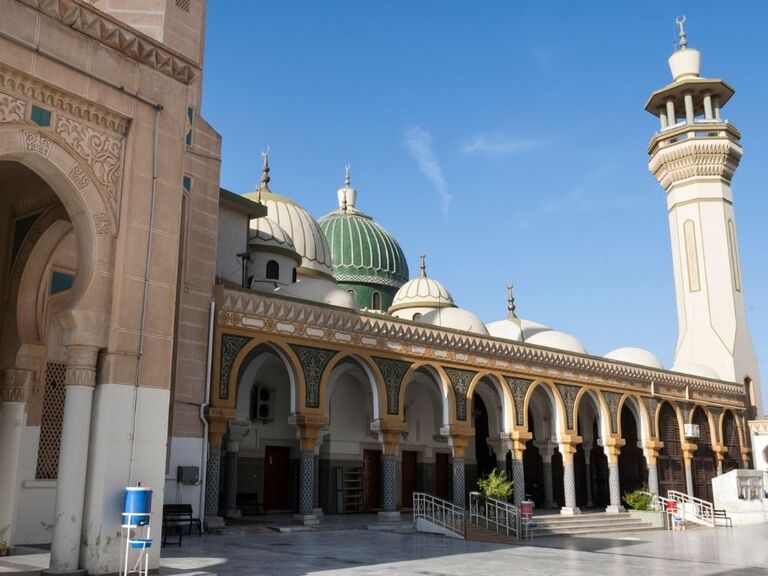 As Libya's state religion is Islam, Libyan weddings are often Muslim and overseen by an Imam. The actual ceremony is very private and usually takes place at the bride's home on a separate day from the festive celebrations.
Like many Latin American weddings, weddings in Mexico and between Mexican couples often include the lasso ceremony and are generally Catholic in nature. Additionally, a mariachi band may be present for musical entertainment.
In Islam, weddings are viewed as a couple entering into a contract with Allah. The only main requirement at Muslim weddings is the signing of the marriage contract at the Nikah. Other traditions, like gender separation, vary by Islamic sect and culture.
Couples who are members of Native American tribes or descended from native groups or Indigenous Americans may consider including a custom from their specific tribe in their wedding ceremony. Just like all wedding ceremonies are unique, the rituals seen at Native American ceremonies differ from tribe to tribe.
With an estimated 371 tribes in Nigeria, Nigerian weddings are not a one-size-fits-all event. However, there are some traditions that are commonly seen across the majority of Nigerian weddings. Traditional attire like aso-ebi and geli is especially common, as is the money spray at the reception.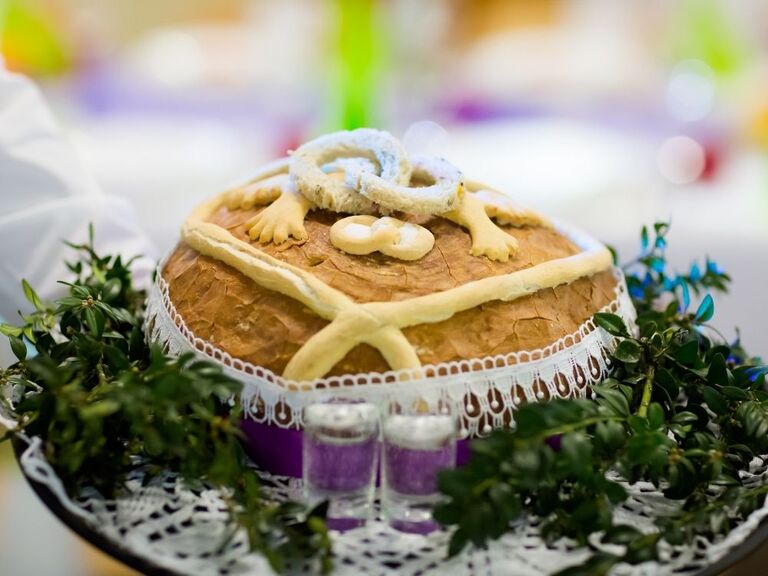 One unique polish wedding tradition is the practice of the couple's parents gifting them bread and salt during the wedding ceremony to represent prosperity and bitterness. Additionally, an unveiling sometimes happens during the reception where a group of women encircles the bride and her mother removes her veil to symbolize her entrance into womanhood.
Protestant Christian weddings differ based on denomination, however, many of them will include the reading of Scripture passages and communion. Some couples may also choose to light a unity candle to mark their coming together in marriage.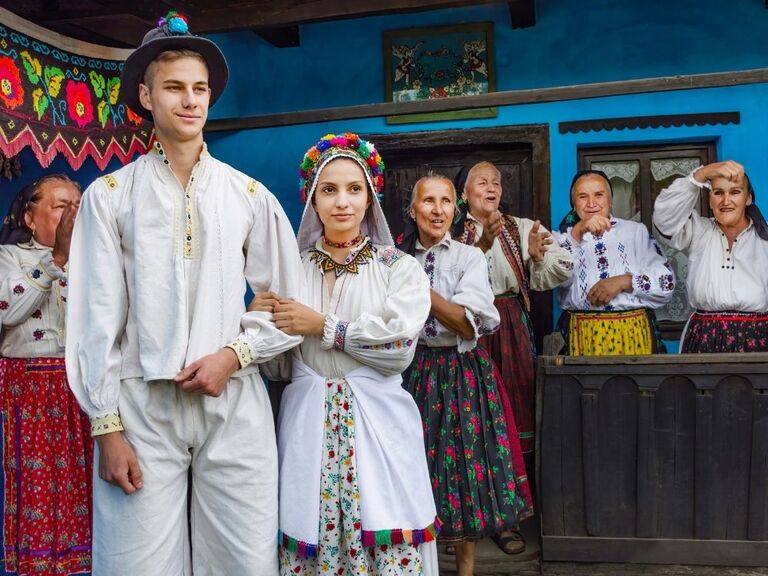 Romanian weddings often include traditions similar to those seen at Eastern Orthodox weddings and across the rest of Eastern Europe. At Romanian weddings, the bride's hair may be braided and covered with flowers and ribbons for the occasion. And as an exit, wedding guests may throw nuts and sweets at the couple to wish them prosperity in their marriage.
White thread and water are two things that are especially significant with Thai weddings. During the white thread ritual, the couple will be joined together by a white thread to symbolize their union. As for water, traditionally the couple will receive a water blessing as water is poured over their hands at the wedding.
Like with Chinese weddings, Vietnamese weddings often include a tea ceremony as a way of paying respect to elders. One unique element of a Vietnamese wedding is the processional wherein the groom and groomsmen will come to the bride's home with gifts for the wedding feast to kick off the wedding day.