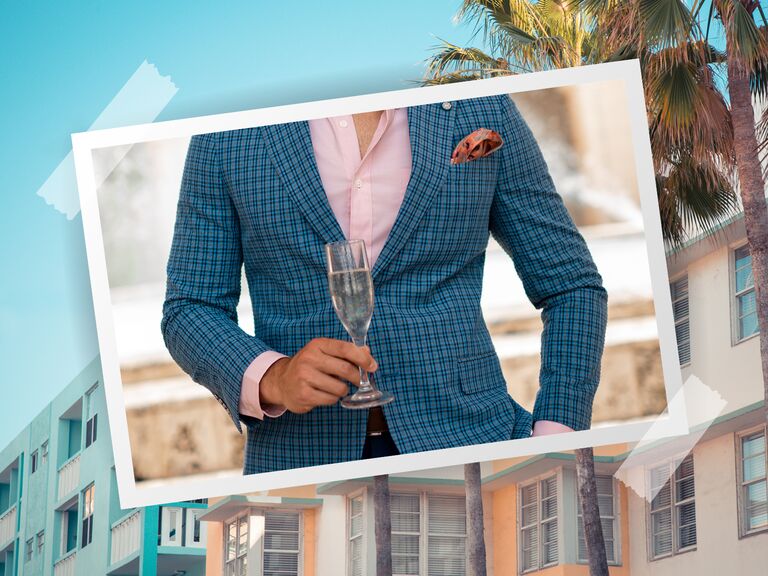 Summer wedding season is upon us! And as the save-the-dates and invitations start rolling in, you have to decide what to wear to all of these events. You'll need a suit or separates that not only work with different dress codes, but will keep you cool and comfortable, and fit your personal style. Seem like a tall order? It doesn't have to be. We asked fashion-forward content creator Patrick Van Negri to share his styling secrets, including browsing the Nautica Tailored Shop for classic pieces that can be easily dressed up or down. Read on for his tips and to see his final wedding guest look below.


Step 1: Choose Versatile Separates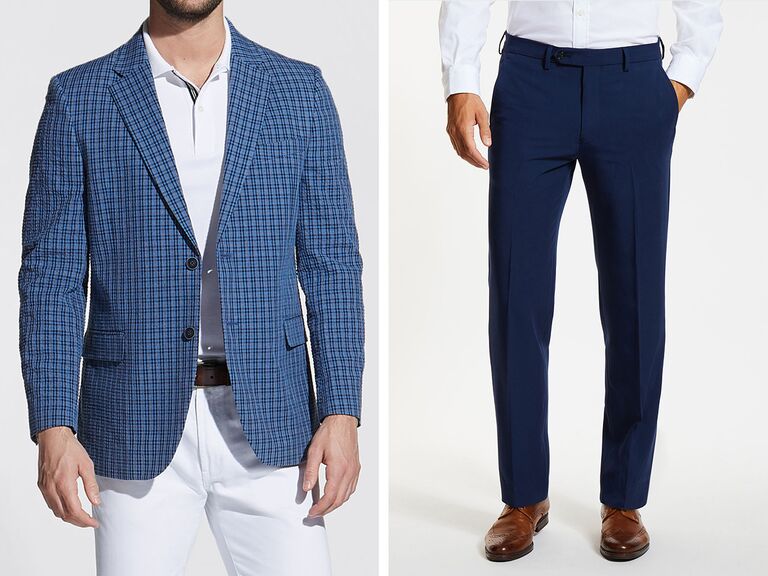 First things first: Start with pieces that you can repurpose for other occasions. For an upcoming outdoor wedding in Miami, Patrick was on the hunt for something that would work with the steamy weather, dress code and setting, but still match his personal vibe. "I'm always looking for a dapper, sharp look, with a twist that's unique and stands out," he says. He found his match with Nautica's Brielle seersucker plaid jacket: "[It] can mix and match with the rest of my wardrobe, and be used as just a blazer." The sport coat's lightweight cotton fabric will help you stay cool during a daytime summer wedding, while its classic color and pattern lend to plenty of styling options. He paired the jacket with navy dress pants to keep the look cohesive, but not too matchy-matchy.


Step 2: Add Some Color
As a nod to his pastel-accented Miami surroundings, Patrick chose a pink dress shirt (Nautica's slim-fit shirt). "It pops against the navy and has a tropical feel," Patrick says. He also recommends classic white, or if you're more daring, orange or "other sunny colors on the opposite end of the color spectrum." Whatever color you choose, look for a shirt in wrinkle-resistant fabric that'll keep you looking sharp from the first dance to the after party.


Step 3: Accessorize Thoughtfully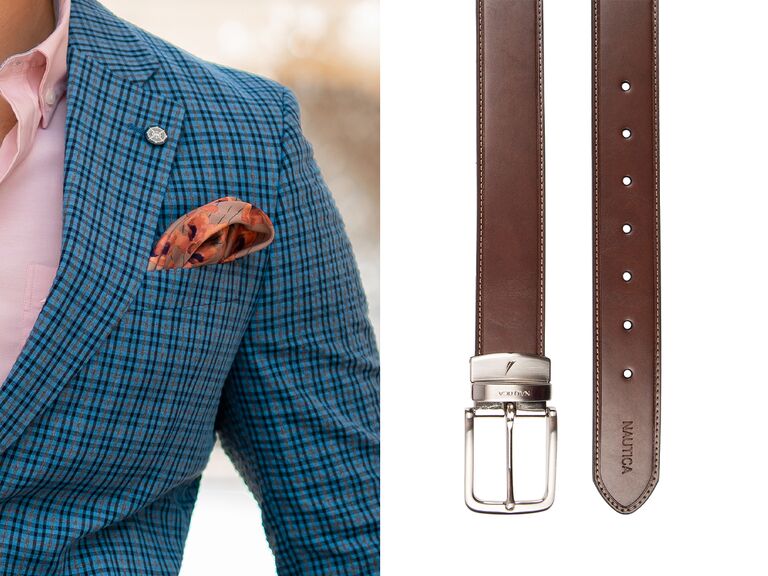 Once you've found the perfect base, don't be afraid to experiment with accents like a punchy pocket square to add some visual interest. In this case, Patrick skipped the expected tie and went for a bold floral pocket square, while keeping the rest of his accessories simple—a classic brown belt and stainless steel watch blend seamlessly into his overall look. "I believe there are some guidelines you can follow when it comes to menswear and weddings," he says. "But I'm not particularly eager to follow the rules!"
Check out Patrick's final look!

Get the look: Nautica Brielle seersucker jacket in Plaid, flat-front bi-stretch dress pants in Navy, long sleeve slim-fit solid wrinkle resistant shirt in Orchid Pink, double top overlay belt in Brown Stone
This article is sponsored by Nautica Tailored Shop. Shop for upcoming weddings and other occasions at Nautica.com.