24 Fun and Romantic Things for Couples to Do in Nashville, Tennessee
Plus, find out where to eat and stay.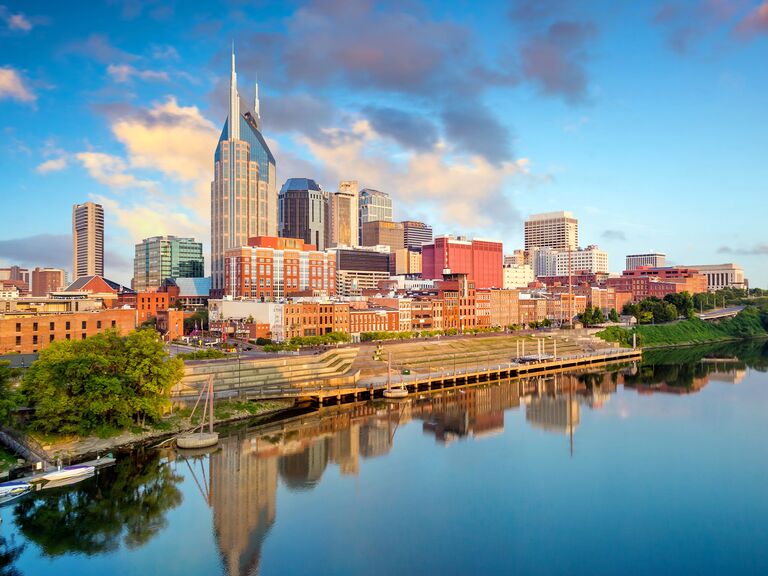 Adina Olteanu / Getty Images
We have included third party products to help you navigate and enjoy life's biggest moments. Purchases made through links on this page may earn us a commission.
Whether you're planning a trip to Music City or you're locals looking for new date ideas, there are so many fun things for couples to do in Nashville, TN. Think you've already checked everything off the list? Think again, because we've found unique, out-of-the-box activities for every kind of couple. Want to chill out with your S.O. at the spa? We've got you. Or maybe you'd rather spend some quality time together learning a new skill? Try candle-making on for size. We've got all that and more on our list of the best Nashville date ideas, plus the city's most romantic restaurants for dinner reservations.
If you're traveling from out of town, we've also rounded up the most romantic hotels in Nashville (and even if you're a local, treating yourselves to a fancy hotel room is a surefire way to end date night on a high).
In this article:
Fun Things to Do in Nashville for Couples
When deciding what to do in Nashville as a couple, you might be feeling overwhelmed with options or you might feel like there's nothing that speaks to both of your interests. Either way, this list of our favorite activities is the perfect place to start, whether you're planning a day trip, date night, or something to celebrate a special occasion.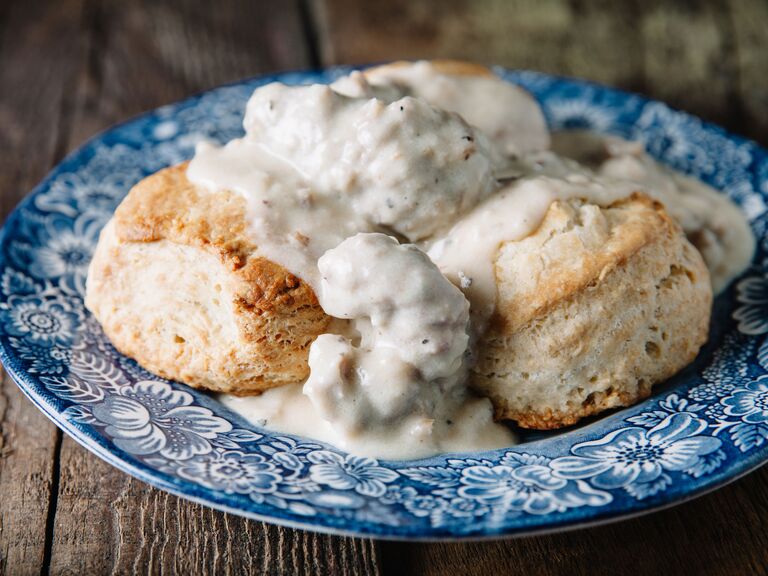 Want to spend quality time with your other half, learn a new skill and enjoy some delicious bites all at the same time? If the answer is yes, sign up for a cooking class as a couple. The Nashville-based Southern Bell Biscuit Company offers baking classes led by founder and biscuit expert Maryann Byrd. Learning to bake this Southern staple together might just awaken a new favorite hobby you can both share.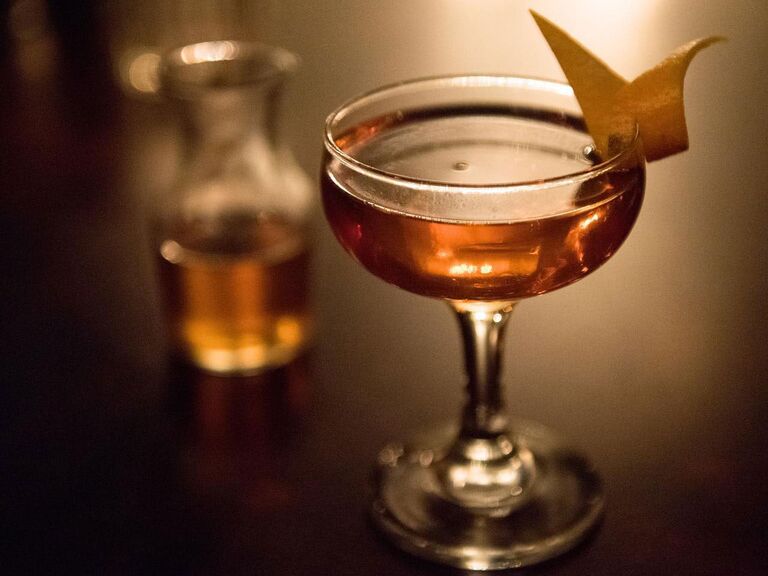 If cocktails are your game, The Patterson House is a must-visit. Finding a cozy nook is easy in this intimate Nashville bar—you and your S.O. can enjoy a relaxed, romantic evening soaking in the ambiance and sipping libations. But it's not all about the atmosphere at this Midtown gem; the cocktail menu is pretty darn impressive too. One of the drinks is called "Hard to Argue" (and it's true, a cocktail bar this good is hard to argue with).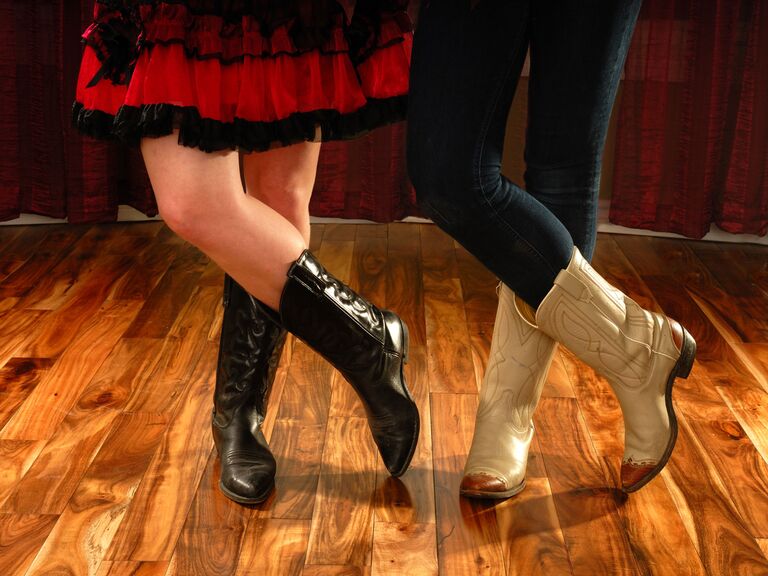 In the mood to boogie? Book a private line dancing class so you and your other half can practice your best Music City moves. This unique date idea will get both of you in the Nashville spirit, plus it's a great opportunity to try something new together. Who knows, maybe you'll go on to become line dancing pros. Taking a line dancing class is an especially great activity for couples in the early stages of their relationship. It'll help you loosen up and feel more at ease with each other, but it doesn't require as much intimacy as other forms of dance, like ballroom.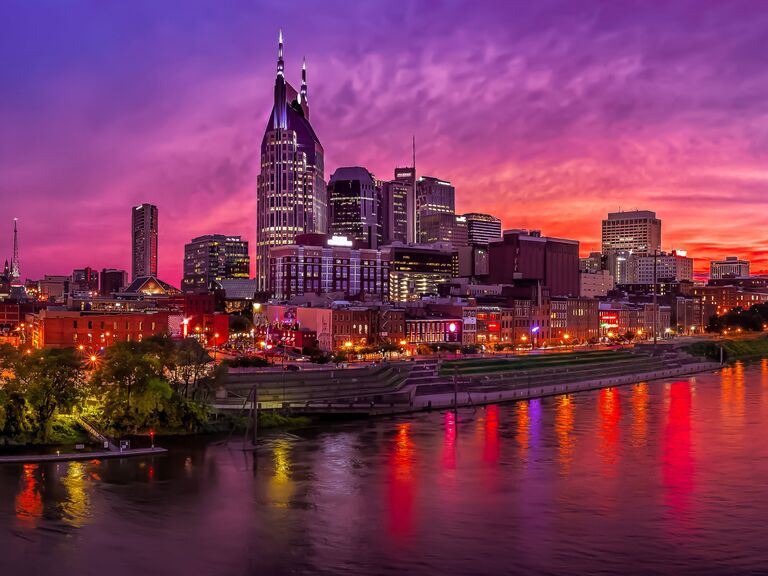 Take date night in Nashville to new heights by organizing an evening, sunset or nighttime helicopter tour of Downtown. This one-of-a-kind excursion will trump any other city tour your S.O. may have taken before. It's an especially great way to surprise them for their birthday, your anniversary or even a proposal. During the tour, you'll be flown over iconic landmarks like Sylvan Park, Centennial Mall, Vanderbilt University and Music Row. (Just make sure your partner isn't afraid of heights before planning this epic date.)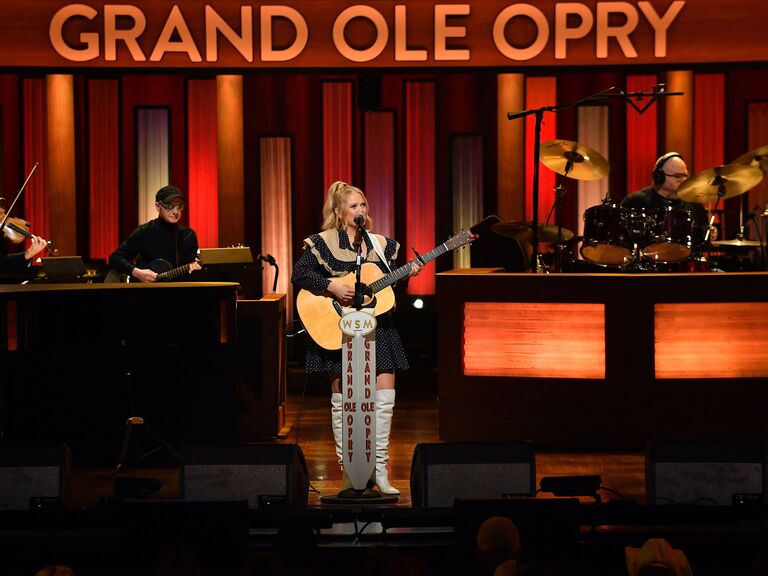 The Grand Ole Opry might not be known as the most romantic place in Nashville, but that doesn't mean it's not a great spot to hit on date night, especially for country music fans. Experiencing the music that gave the city its nickname is a must for any couple in Nashville, whether you're visiting for the first time or you're permanent residents. Seeing a live show together is also a fun and easygoing activity you can both enjoy, and it'll give you plenty to talk about later.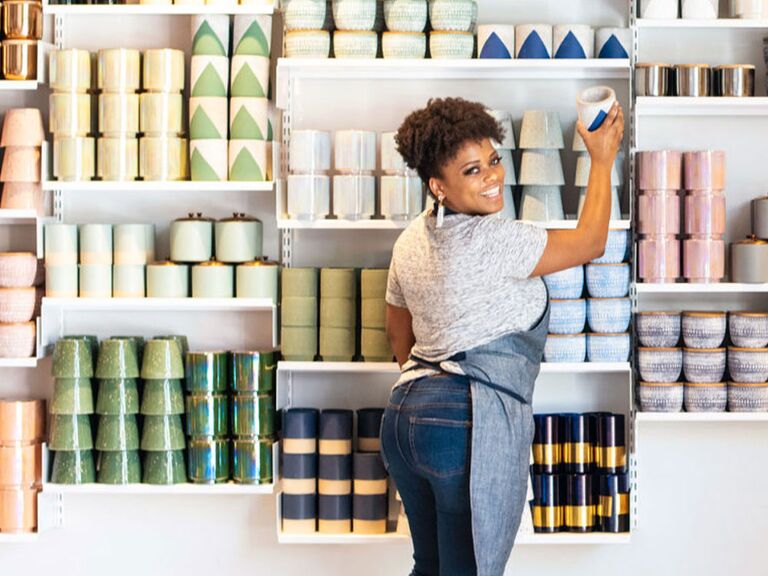 Looking for new ways to get creative together? We've found the perfect Nashville date idea for you. Head to Paddywax Candle Bar in The Gulch for a DIY candle workshop. You'll both learn how to pour your own scented masterpieces, which you can then take home with you as a souvenir. But that's not all: You'll also get 20% off products in the store and you can BYOB. Wine, candle making and shopping sounds like a dream date if you ask us.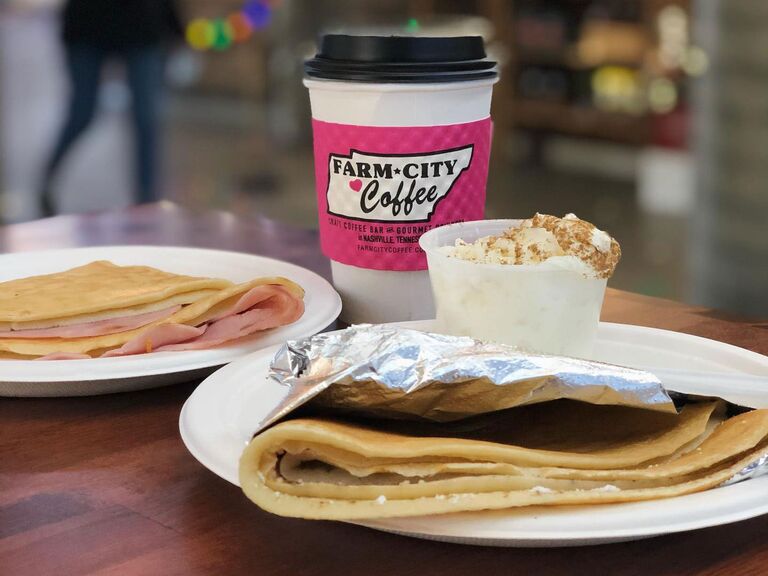 Not everyone is a night owl. If you and your partner identify as early birds, consider planning a fun breakfast date followed by a walk through the farmers market. Exploring the market is an inexpensive thing to do in Nashville as a couple, plus you'll get to experience all of the awesome local crafts and produce the city has to offer. There are farmers, cheesemakers, crafters, flea merchants and more lining the stalls at the Farm Sheds, while the Market House features 20 local shops and restaurants. It's the perfect place to grab your morning coffee ahead of a day in the city.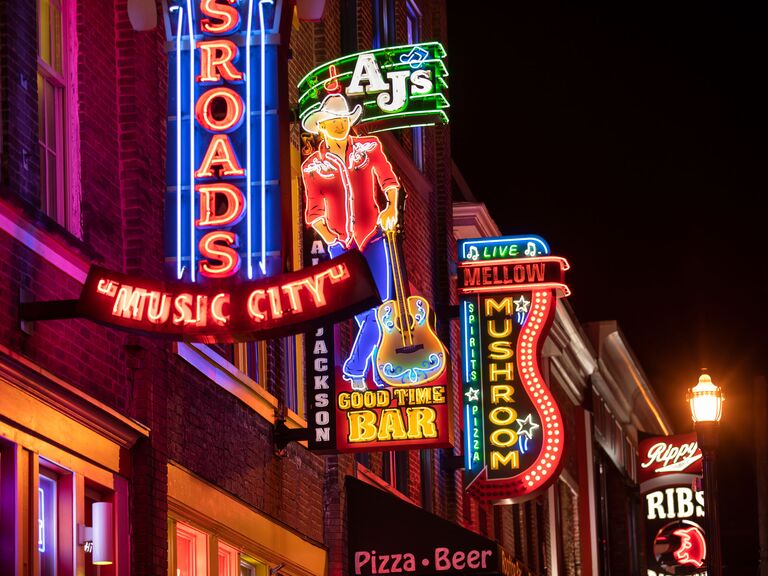 If you haven't been to Music City before, experiencing the Honky Tonk Highway is a must-do activity, whether you're traveling as a couple, with friends or with family. This stretch of bars is the perfect place to experience local and up-and-coming musicians while grabbing a drink and enjoying the Highway's electric atmosphere. Couples who really want to get a taste of Music City should make this the first stop on their Nashville journey. The best part? There are no cover charges, so you can save your money for drinks (and tips, of course).
There's always something to do at night in this thriving city, but what about daytime activities for couples in Nashville? Two words: escape room. Taking part in an escape room with your other half isn't just a fun date idea, it's also a great way to boost your teamwork and communication skills. The Escape Game Nashville has a choice of four challenging games, including Gold Rush, Prison Break, The Heist and Nashville, which involves finding a hidden record contract that guarantees stardom. (We'd go with the latter—when in Nashville, right?)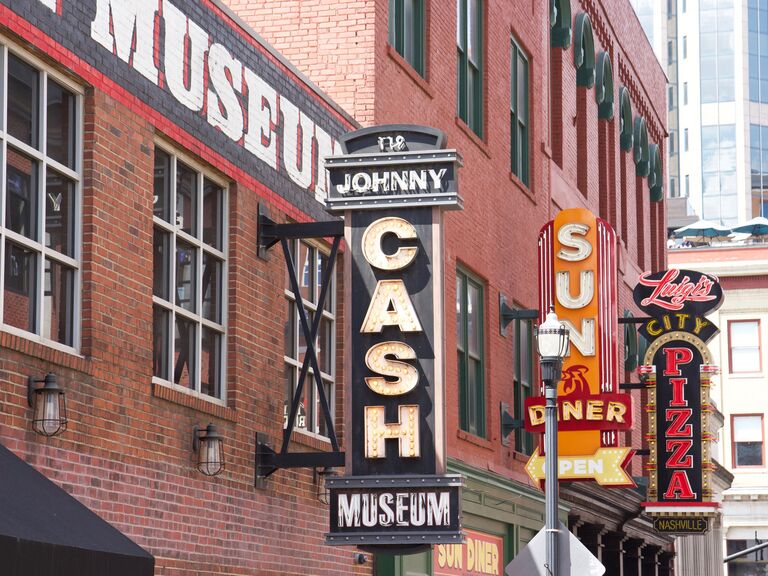 Believe it or not, museum hopping can be one of the most romantic things for couples to do in Nashville. Simply take turns deciding which wonderful hub of culture to explore next so that you and your partner each have a chance to learn about the other's interests. There's truly something for everyone in this eclectic city, from the Frist Art Museum and Lane Motor Museum to Nashville's many musical landmarks (the Country Music Hall of Fame and Museum is a must).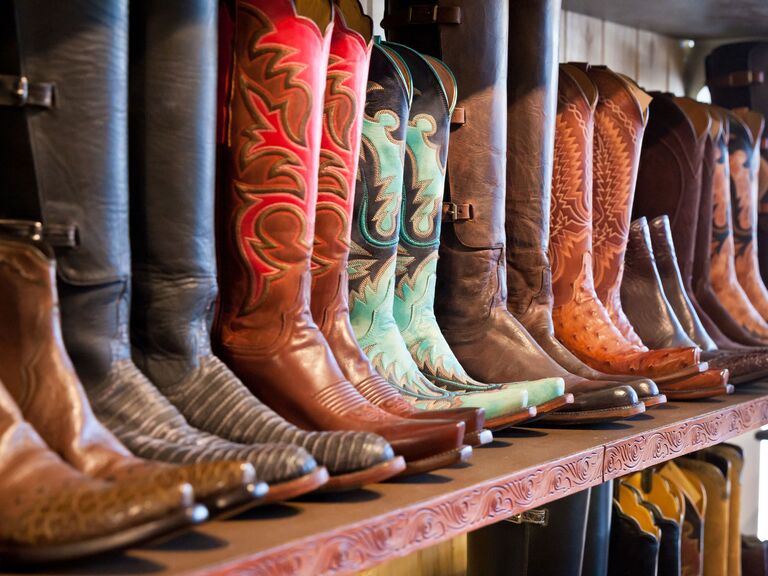 Another one of the best things for couples to do in Nashville? Embrace your inner cowboy by going shoe shopping at Boot Country. This unique store stocks all kinds of traditional cowboy boots that'll transport you both to the Old West. You can embrace the country spirit, try out a new style and have fun with your other half to boot (pun intended).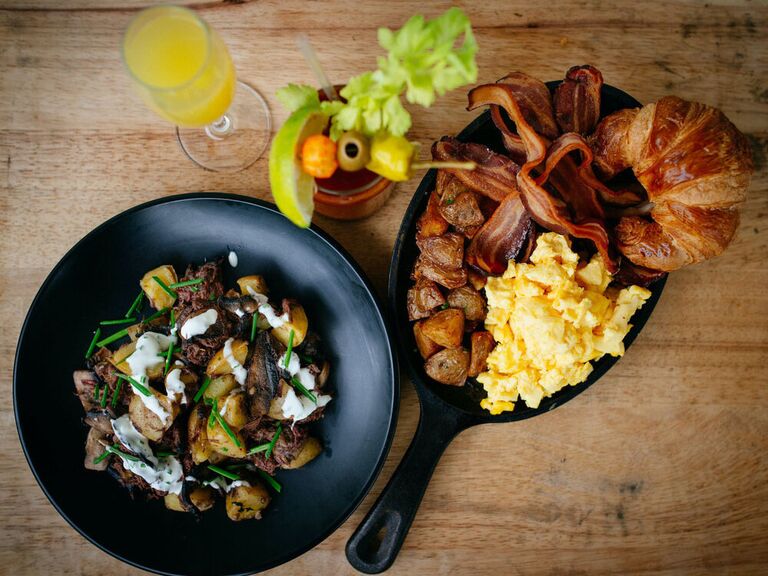 Everybody has to eat, so why not add bottomless brunch at Sinema to your Nashville itinerary? Every Saturday and Sunday, you can score uh-mazing food between 10 a.m. and 2 p.m., complete with mimosas and Bloody Marys. Some of the delightful dishes on the menu include signature fried chicken, short stack pancakes and biscuits with gravy. The restaurant's weekend brunches are so popular that they recommend making a reservation at least two weeks in advance.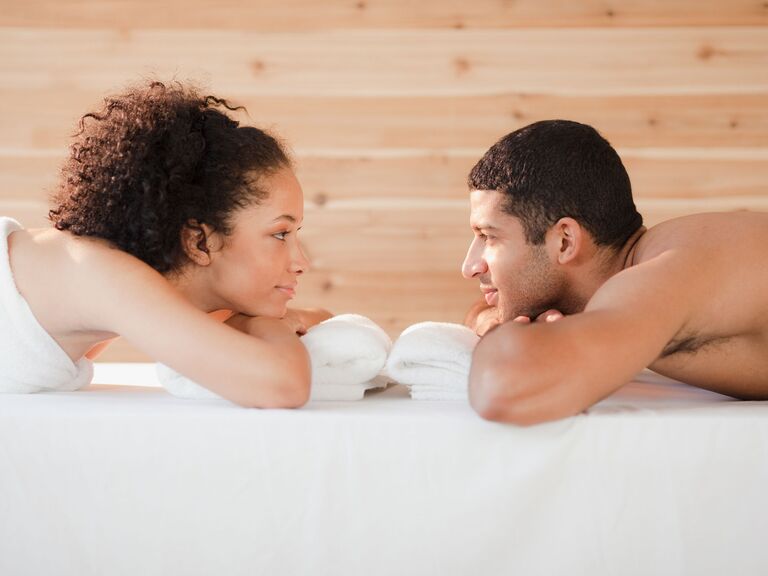 Relax and unwind by taking your next date to Woodhouse Spa. The Couples Retreat includes a body balance massage for two designed to reduce tension while promoting unity and connection. You can upgrade the treatment to suit your needs, so just let your spa therapist know exactly what you're looking for. Heading to the spa is a great way to escape the hustle and bustle of city life without actually leaving Nashville. Plus, it'll give you and your S.O. some downtime to reflect (and think about what you want to do next!).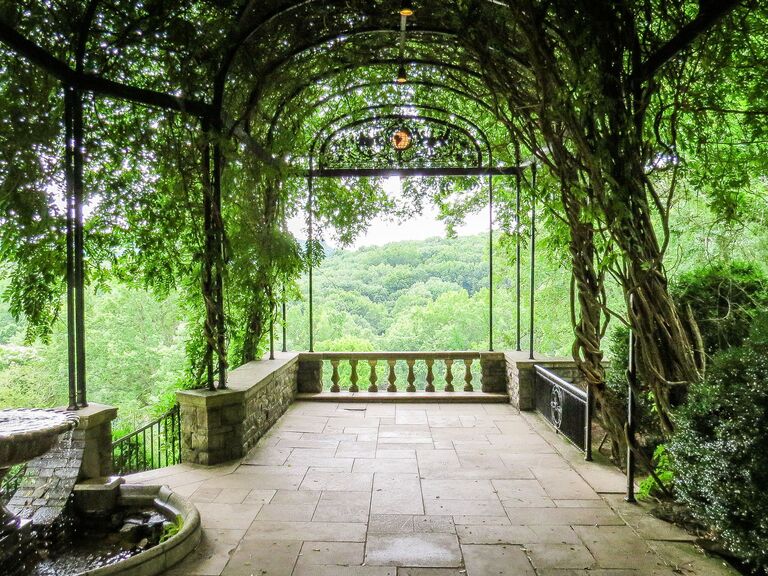 If you're willing to travel a little bit outside the city center, the Botanical Garden at Cheekwood is one of our favorite places to go in Nashville. The 55-acre garden and estate is the perfect place to immerse yourselves in nature (and did we mention it's one of the most popular wedding venues in town?). Plan a scenic walk complete with a private picnic and let the stunning natural surroundings provide all the romantic, fairytale vibes you could possibly need. One thing to note: You need to book your tickets in advance to guarantee admission.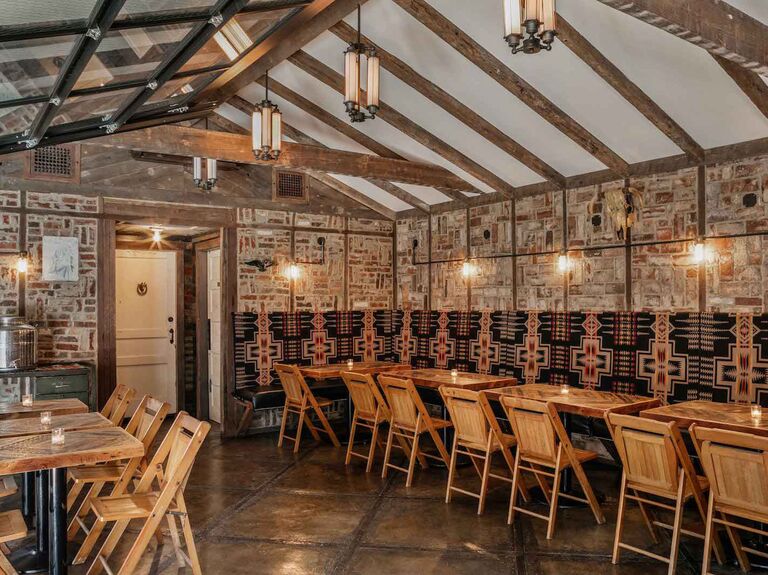 Kick off a fun date night in Nashville with drinks at the Urban Cowboy. The hotel's Public House bar has a warm, rustic ambiance that sets just the right tone for a night spent with your other half. The bar doesn't take reservations, so if you're looking for something spontaneous to do tonight, make The Urban Cowboy your first port of call. Between the fun atmosphere and the incredible cocktails, you might never want to leave.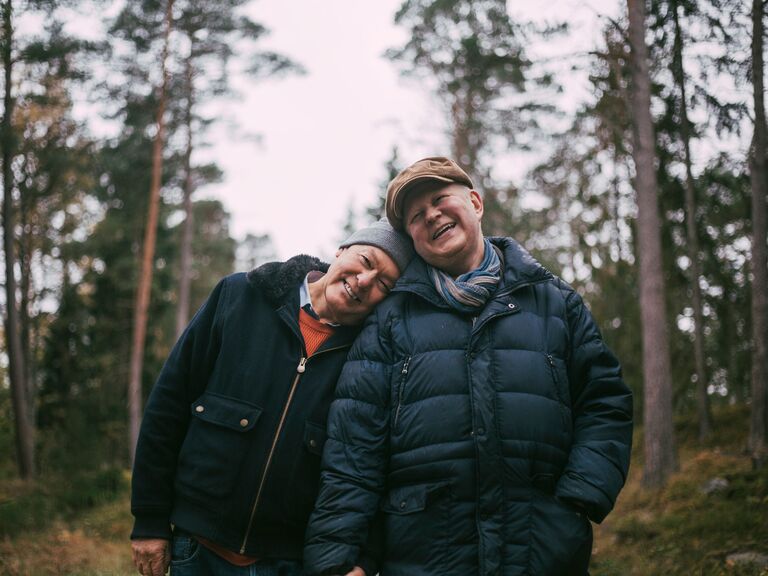 If you really have checked all of our Nashville attractions for couples off your list, consider looking outside the city. Getaway House has cozy cabins set against the picturesque forest backdrop of Moss, Tennessee. It's a haven for couples seeking a calm environment to reset and focus on their relationship. Cabins are fully equipped with the essentials, including shampoo, dishware and a two-burner stove. Outside, there's a picnic table and a fire pit for tranquil daytime picnics and romantic nights under the stars.
The Most Romantic Restaurants in Nashville for Couples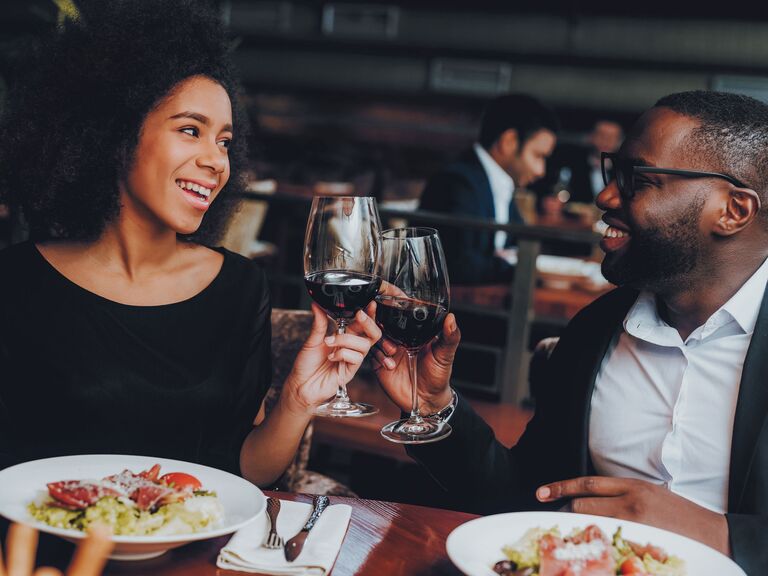 Visiting a fancy restaurant is a classic date night idea no matter where you are, and Nashville certainly has some gems that are worth a visit. Check out our top three places for couples to have a memorable (and delicious) meal in the city.
Whether you're looking for anniversary ideas or just want to dine somewhere special, you're sure to get a romantic dinner at this elegant Nashville establishment. Valentino's Ristorante is an intimate setting defined by vintage-style decor, including antique-inspired furniture, Persian-style rugs and chandelier lighting. Unique architectural features such as an exposed brickwork fireplace create an atmosphere that's equal parts warm, sophisticated and romantic.
If you and your S.O. prefer a bright, relaxed setting to classic romantic restaurants, check out etc. This contemporary eatery is a smaller, more intimate version of Chef Deb Paquette's first restaurant, Etch, making it a lovely spot for couples. It's also slightly more upscale in atmosphere, providing a nice setting for a celebratory dinner. Self-proclaimed foodies will love the globally-inspired cuisine.
There's a reason why Ruth's Chris Steak House has locations across the US: The food is excellent, the atmosphere is warm and welcoming, and the wine list is award winning. Couples in Nashville can enjoy expertly prepared steak in a romantic setting, complete with a glass of world-class wine or a tasty handcrafted cocktail. If you and your partner enjoy classic cuisine cooked to perfection, snag a table at Ruth's.
The Best Hotels in Nashville for Couples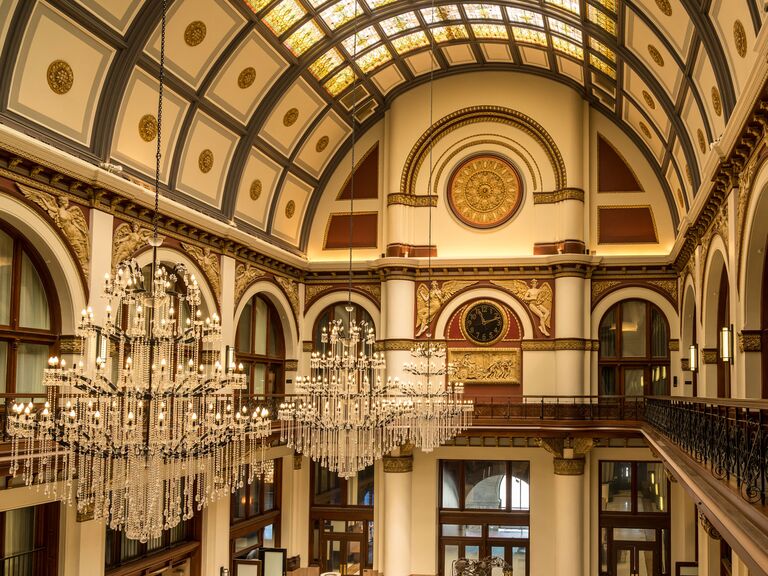 There are so many nice hotels in Nashville for couples, but we've managed to whittle it down to five of the best places to stay while you're in town. These stunning hotels are centrally located, have excellent amenities and are totally Instagram worthy.
When it comes to romantic getaways in Nashville for couples, the Graduate won't disappoint. This wonderfully quirky hotel is located in vibrant Midtown, close to Vanderbilt University, Centennial Park and buzzing nightlife. Inside, colorful decor lights up every space, and rooms pay tribute to the city's iconic heritage and unique charm. Enjoy a romantic tipple at the rooftop bar before retiring to a swanky four-poster king bed.
You can't go wrong setting up camp in Nashville's lively West End. The Hutton Hotel has a cool atmosphere that'll encourage you and your partner to disconnect and wind down after an eventful day exploring together. But that's not all this contemporary spot has to offer—it wouldn't be Music City without a little music. Creative couples will appreciate the hotel's Writers Studios, conceptualized by famous musicians Dierks Bentley and Ryan Tedder.
Couples looking for a stylish base to explore the city from will feel right at home at The Westin Nashville's Downtown location. The full-service on-site spa invites couples to leave their worries behind and embrace positive energy. After a relaxing couples massage, sip craft cocktails in the rooftop lounge overlooking stunning views of the city. What a romantic way to end your day!
If you're looking for luxury, Fairlane Hotel is one of the best places for couples to stay in Nashville. This unique hotel effortlessly blends timeless sophistication with the city's energetic charm. Look out for the property's seasonal and themed pop-up bars complete with stunning decor and signature cocktails. Or, take a walk along Broadway Avenue for top-notch live entertainment. It's also just 10 minutes away from the Country Music Hall of Fame, so if you're in town to check out the iconic musical heritage, the Fairlane is a great place to stay.
The Union Station Nashville Yards is one of the best hotels in downtown Nashville for couples who appreciate history and architecture. This 100-year-old hotel has been lovingly restored and boasts elegant Romanesque features and an incredible stained glass ceiling in the lobby. It sets a dramatic and luxurious scene for couples who want to take in the best of Nashville without sacrificing romance and relaxation.