This Is How A Video Game Creator Gets Married…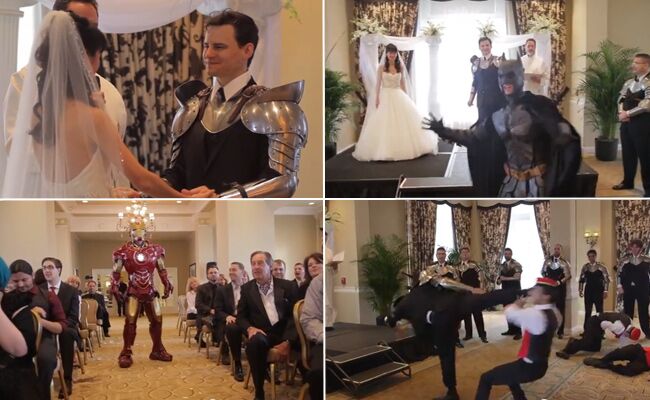 We're seriously impressed by how well Adam Bohn, the CEO of computer game developer Artix Entertainment, and his fiance Michelle Chang pulled off a fandom-filled wedding ceremony. Here's why: Batman and Ironman make an appearance, there's live-action combat and the groomsmen are wearing armor. This is the geeked out version of the flash mob wedding (and we've never seen anything like it before). We're so jealous that we didn't attend this action-packed wedding, watch the video and you'll see why.
Want more? Of course you do!
> The ultimate geek's guide to proposing
> The video game wedding cake you have to see to believe