The New Wedding Cocktail Hour Is Creative Barware (Steal These 9 Ideas!)
by Simone Hill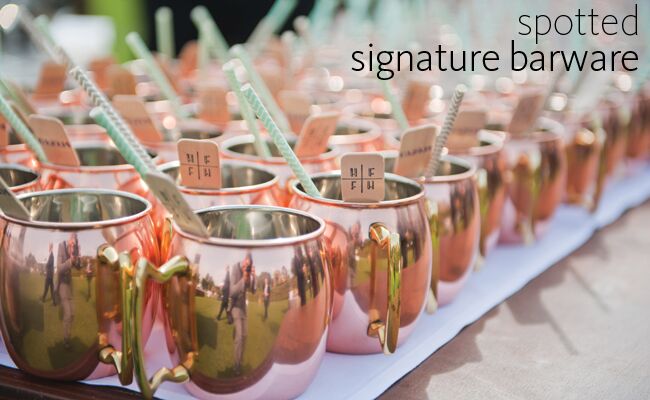 The signature drink is one of the easiest ways to personalize your cocktail hour, and the hottest way to take it up one big stylish notch is to serve your cocktail in an unexpected cup or glass. During cocktail hour guests roam around with their drink in hand, so upgrading your barware to something different than the standard glassware is a small detail with huge impact. See some of our favorite new ideas cocktail hour barware ideas!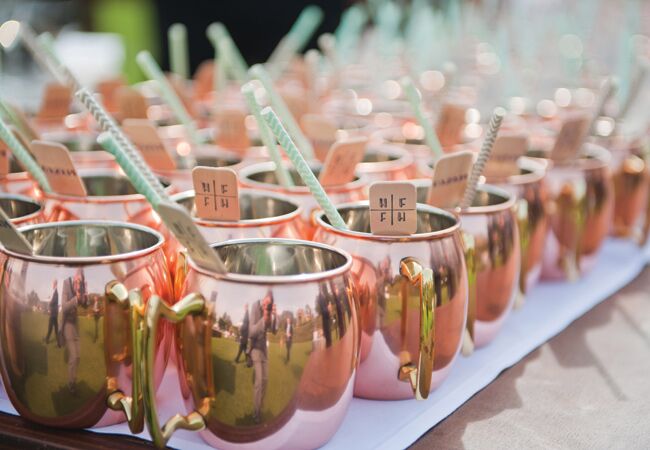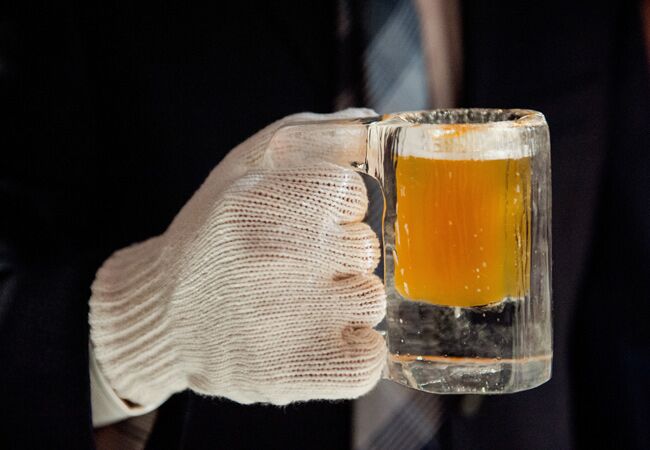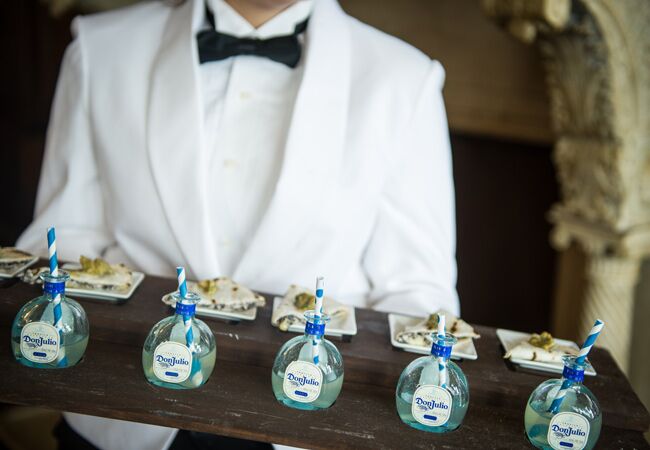 1. Copper Moscow Mule Mugs
Copper is the new wedding color trend and these shiny mugs work with with both hot and cold drinks.
Photo: Jessica Frey Photography, From the album: A Sophisticated Rustic Wedding in Montecito Country Club in Montecito, CA
2. Clay Jar Cups
For an earthy look handmade clay jars add a rustic touch to cocktail hour.
Photo: Kim Fox Photography, From the album: An Outdoor Wedding at the Los Angeles River Center and Gardens in Los Angeles, CA
3. Mismatched Pastel Glassware
If you love the vintage look, hit the flea market for mismatched finds like these colorful glasses in different shapes and sizes.
Photo: Frenzel Photography, From the album: A Shabby Chic Wedding in Nashville, TN
4. Ice Beer Stein
Brr! Beer steins made entirely of ice keep beer at the perfect temperature. The best part of having cups made of ice is that there's no clean up required!
Photo: Jennifer Lindberg Weddings, From the album: A Romantic Spring Wedding at Austin City Limits in Austin, TX
5. Vintage Blue Printed Wine Glasses
Wine is already a sophisticated
Photo: Amy & Stuart, From the album: A Grand Del Mar Wedding in Del Mar, CA
6. Silver Champagne Coupes
Shake things up for the champagne toast with elegant silver coupes instead of the classic champagne flutes.
Photo: Meg Smith Photography, From the album: A Formal Rustic Wedding at a Private Estate in Glen Ellen, CA
7. Mini Tequila Bottles
Skip the glassware altogether and go straight to the source — the bottle! Mini cocktails mixed right into personal sized bottles are not only cute, but they also work well for pairing with small bites.
Photo: Carla Ten Eyck Photography
8. Silver Mint Julep Cups
Take a page out of southern tradition. These small silver cups are usually reserved for mint juleps, but there's no reason you can't use them for any other signature sip!
Photo: Meredith Purdue
9. Paper Coffee Cups and Sleeves
In the winter having hot toddies is the perfect way for guests to warm up their hands on a cold night and paper cups with custom sleeves will make everyone feel like your wedding is their favorite cozy coffee shop.
Photo: Rustic White Photography
Want more? Right here!
> 6 creative ways to serve drinks during cocktail hour
> 9 signature cocktail name ideas for your wedding day