How to Host the Perfect Cocktail Hour
Your cocktail hour sets the tone for the night. Here's how to have fun with it.
Your cocktail hour is the kickoff to the celebration and a major chance to mingle with your friends and family members before the reception. In our opinion, you should use this as an opportunity to sample a wide variety of sips and bites, show off your personal style and set the tone for the rest of the night. And since there's no limit to what you can do to set your cocktail hour apart, we've listed out our favorite ideas below. Your guests will be abuzz with delight (and not just from the drinks!).
Consider Your Theme and Color Palette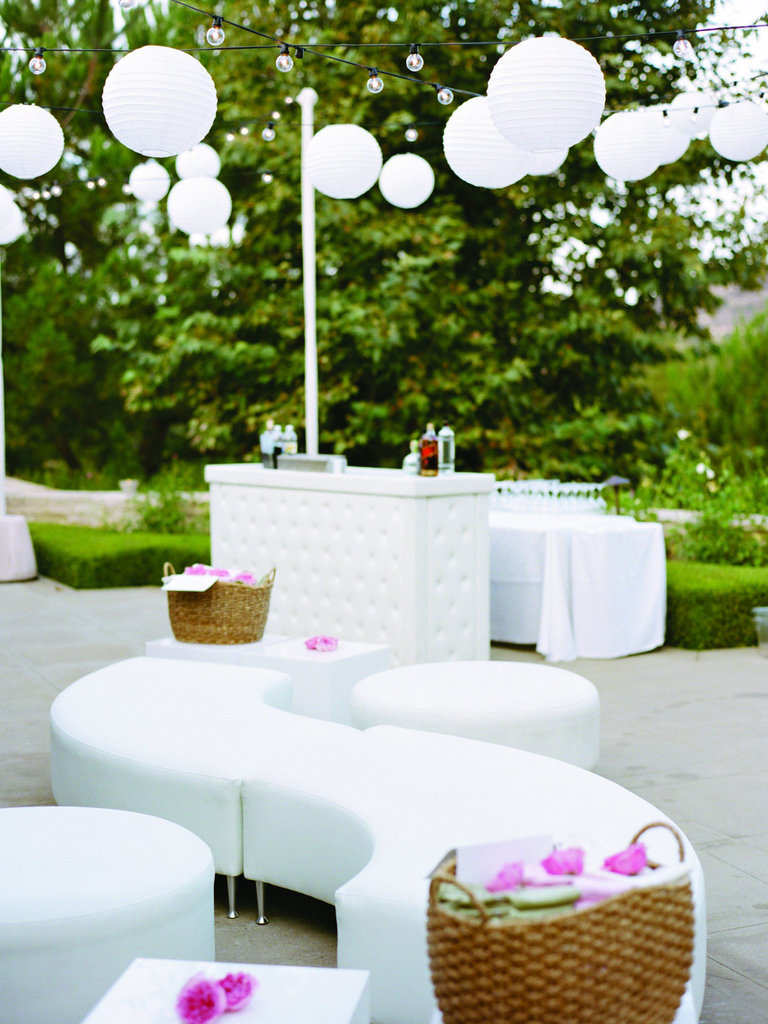 Your guests will see the cocktail hour site well before the main wedding reception room, so this is the opportunity to showcase your wedding colors and motif. You can play with your palette by switching up your color scheme: aka, reverse the reception décor. For example, if your wedding colors are blue with green accents, use green as the dominant hue with hints of blue for the cocktail hour.
Also think about incorporating your theme in a fun way. If you're hosting a Victorian-themed wedding, serve drinks in antique goblets and decorate the space with old-fashioned candelabras. Having a beach wedding? Feature drinks in coconut shells and light tiki torches to set the mood. For a winter wedding, use holiday decorations and serve eggnog.
You also should be thinking about the centerpiece of your cocktail hour: the bar. Feel free to use creative décor to make it shine. If you have a signature flower (like hydrangeas or orchids), cover a specialty bar in your bloom. Maybe think bamboo for an Asian-inspired event, or palm fronds for a tropical wedding. Basically, a bar that represents your theme will be the showstopper of the hour.
Plan Your Food Menu First...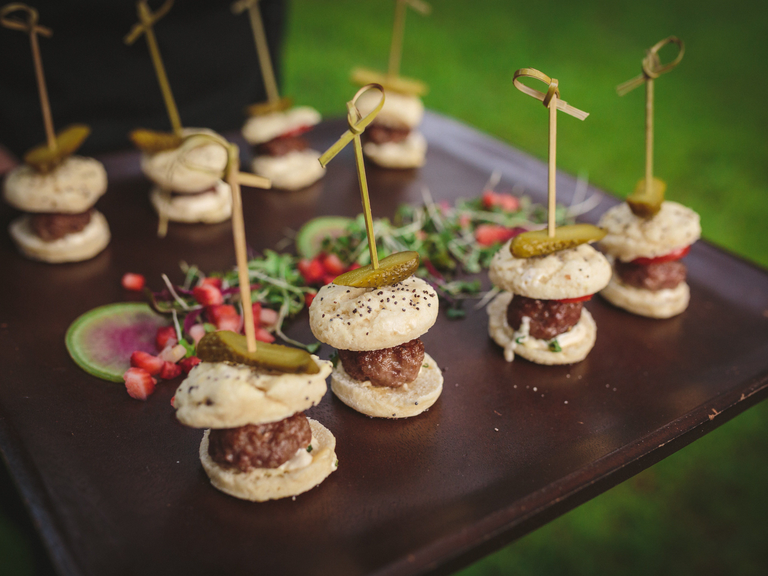 Guests imbibing on an empty stomach equals a recipe for disaster, so you'll not only want to have plenty of munchies on hand, but also make sure they work with your drink mix. Choose your menu first.
To avoid unusual combinations during the cocktail hour like crab cakes and cosmopolitans, choose a great wedding caterer who can help you think about appropriate food and drink selections. For simplicity's sake, serve one type of cuisine during the cocktail hour, then ask your bartender which cocktails match best. For example: a Mexican menu with flavored margaritas, piña coladas and sangria; an Italian feast served with an array of wines from different regions; and Japanese cuisine paired with rice wine sake, which can be served warm or chilled (and comes in fruit-infused varieties like raspberry or tangerine).
Tapas are perfect for your cocktail hour. Although they're traditionally Spanish foods, don't let that stop you from getting creative and choose a different cuisine to feature in small, bite-size portions that your guests will love. Really light options include marinated olives, spiced nuts, edamame and warm naan triangles—you can place them on tables so guests can feast at their leisure. For heartier fare, think about sliders, tacos, stuffed grape leaves, ceviche and cured meats that can be passed around by servers.
...And Then Decide on Drinks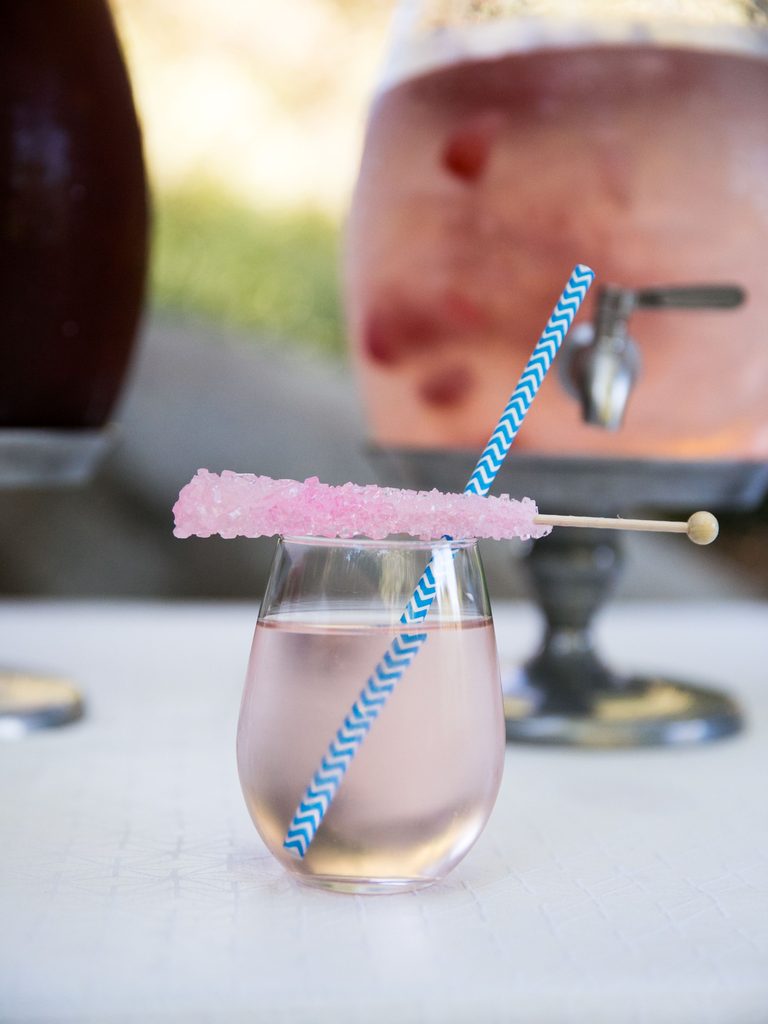 The recent renaissance of the mixologist (a fancy word for a creative, skillful bartender) has introduced a slew of new cocktails to the market. You can always opt for flavored vodka—like pomegranate and blood orange—to be served in mini cocktail shooters. That way, everyone can dry a few different types. Or you can offer a signature sip featuring a variety of flavored vodkas (like peach cosmopolitans).
For those who don't love sweet cocktails, an herb-based drink will hit the spot. Different types of mint (lemon, peppermint and so on) will be versatile enough in flavor to complement a variety of foods.