15 Photo Booth Ideas for a Fun Wedding Reception
Let your guests snap a few shots to remember the occasion.
by Andrea Fowler
Nothing breaks the ice at a wedding quite like a photo booth. A fun backdrop, a few blush-inducing props and in no time you'll have friends and family mingling in front of the camera. It's especially great to treat guests to a photo booth when it's a formal occasion. After all, it's not an everyday occurrence to find yourself dolled up in a nice dress or suit with a camera at the ready—guests will love the opportunity to capture the moment. Whether you're renting or DIYing, get inspired by some of our favorite set-ups.
1. An Classic Photo Booth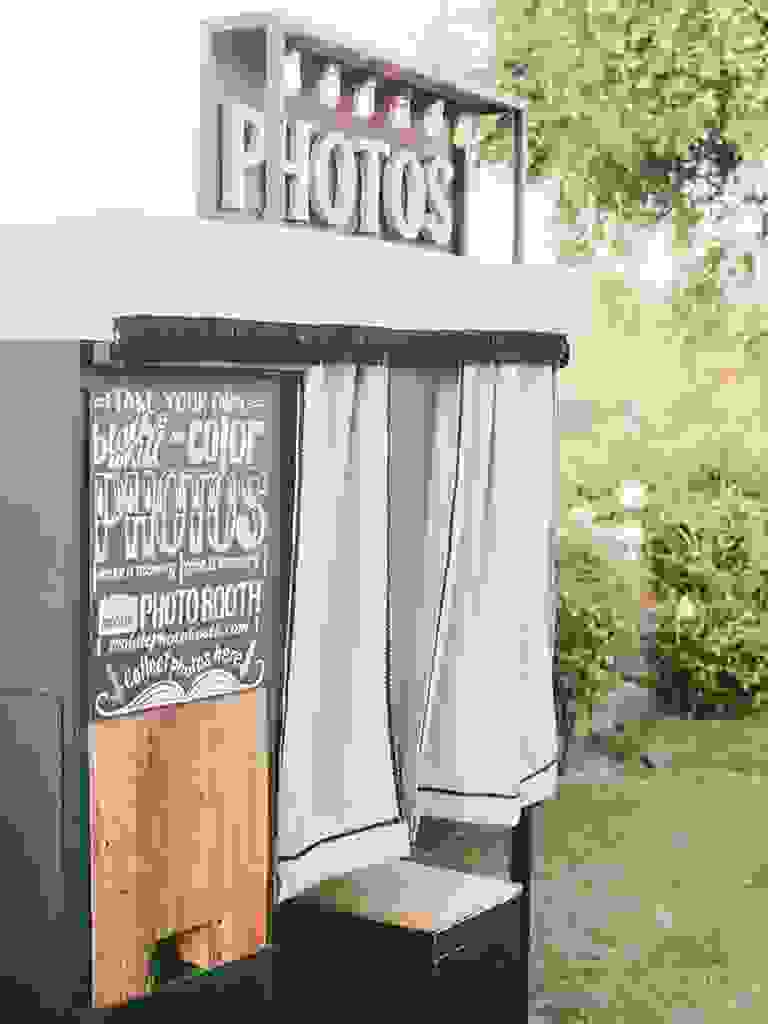 From: An Intimate, Rustic-Chic Wedding at Saddlerock Ranch in Malibu, California
2. Modern Air Stream Photo Booth
From: An Eclectic, Vintage Wedding at Pecan Springs Ranch in Austin, Texas
3. Faux Framed Wall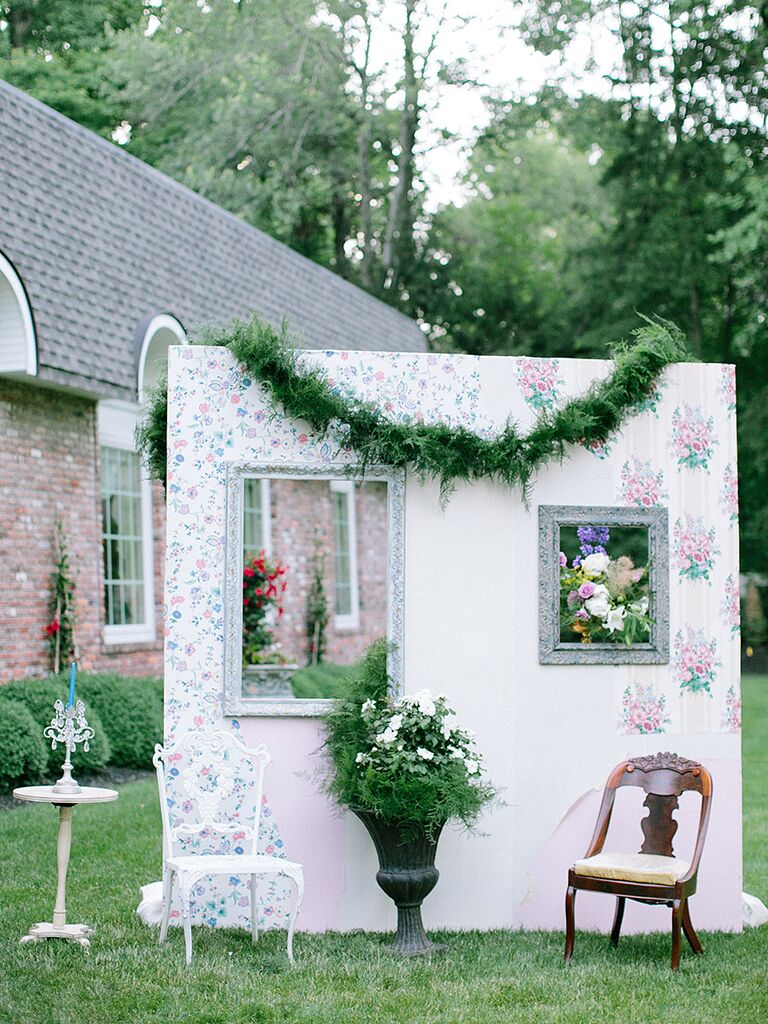 From: A Midsummer Night's Dream-Inspired Wedding at The Old Tappan Manor in Old Tappan, New Jersey
4. Retro Van Photo Booth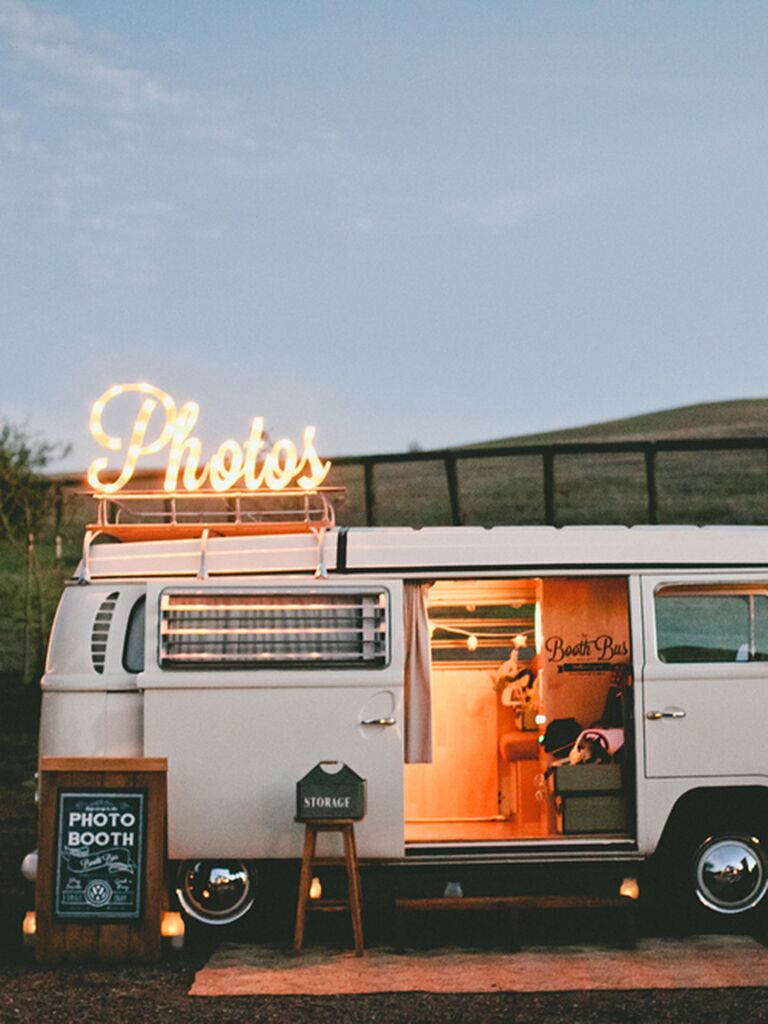 From: A Rustic-Glam Barn Wedding at Olympia's Valley Estate in Petaluma, California
5. DIY iPad Selfie Station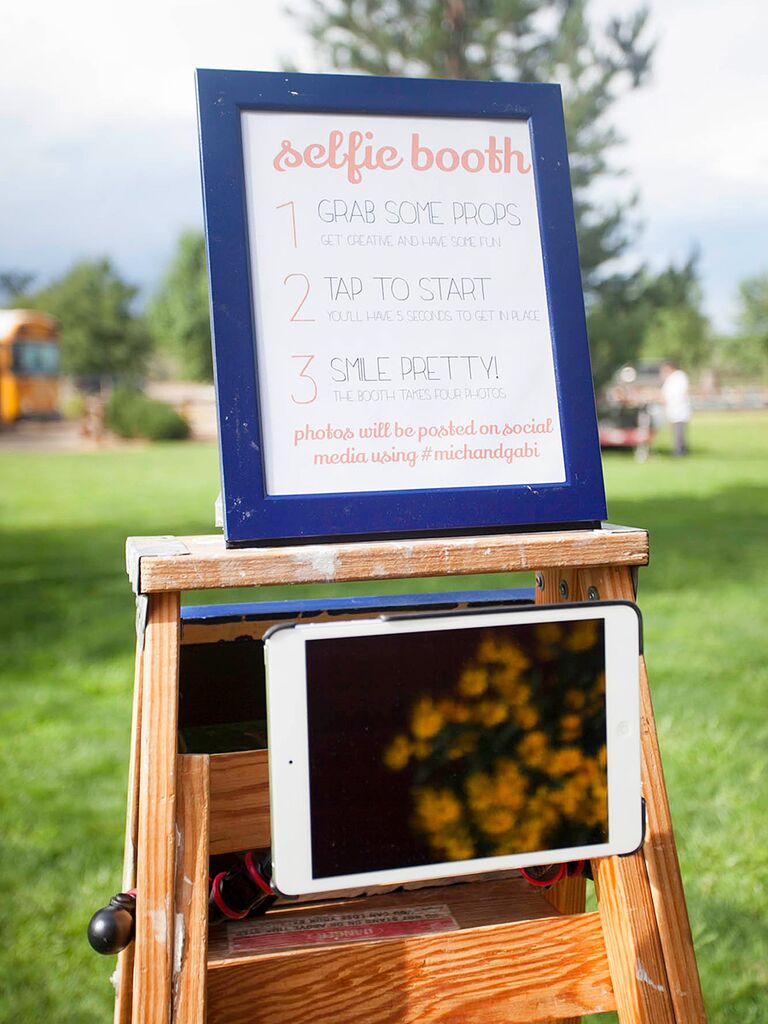 From: A Whimsical Bohemian Wedding at Osborn Farm in Loveland, Colorado
6. Hanging Props from Trees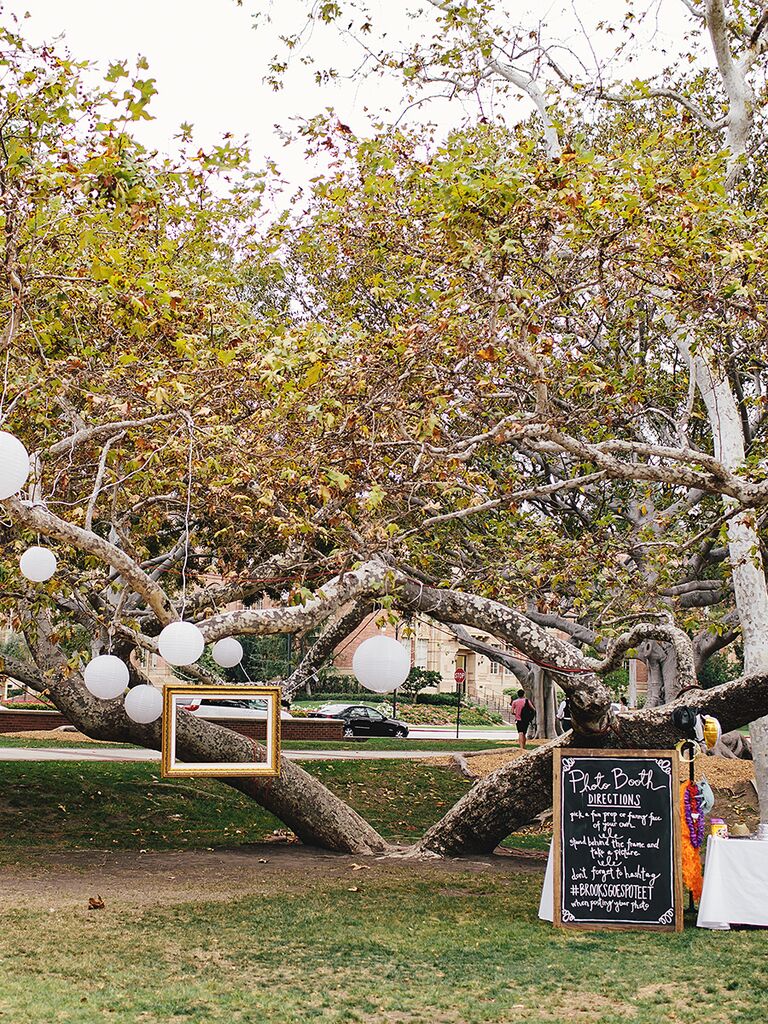 From: A Simple Campus Park Wedding at University of California, Los Angeles, in Los Angeles, California
7. Compact Photo Booth Trailer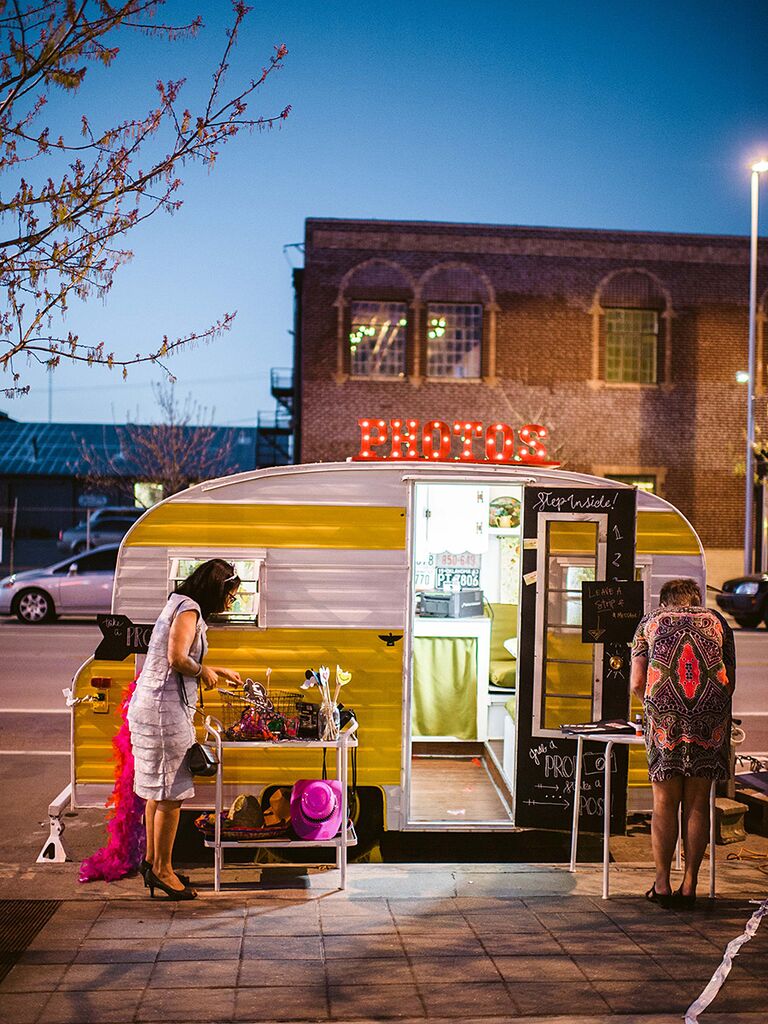 From: A Whimsical, Alternative Wedding at IAO Gallery in Oklahoma City, Oklahoma
8. Big Chalkboard Sign Backdrop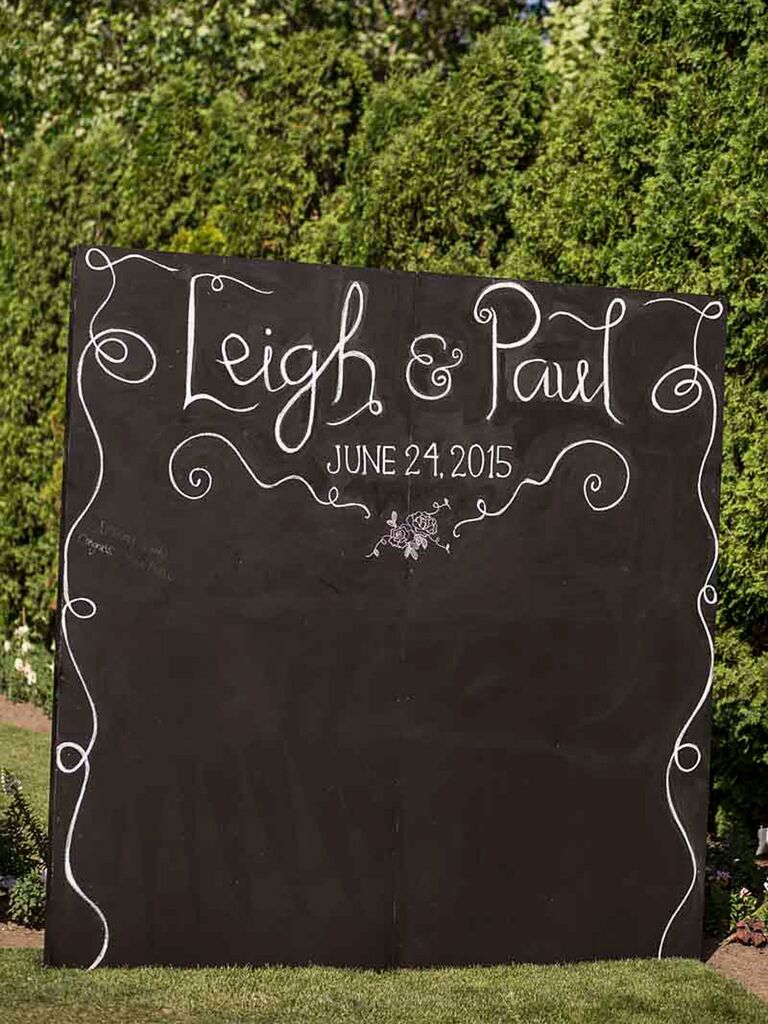 From: A Romantic Garden Wedding at Thanksgiving Point in Lehi, Utah
9. Tropical Photo Booth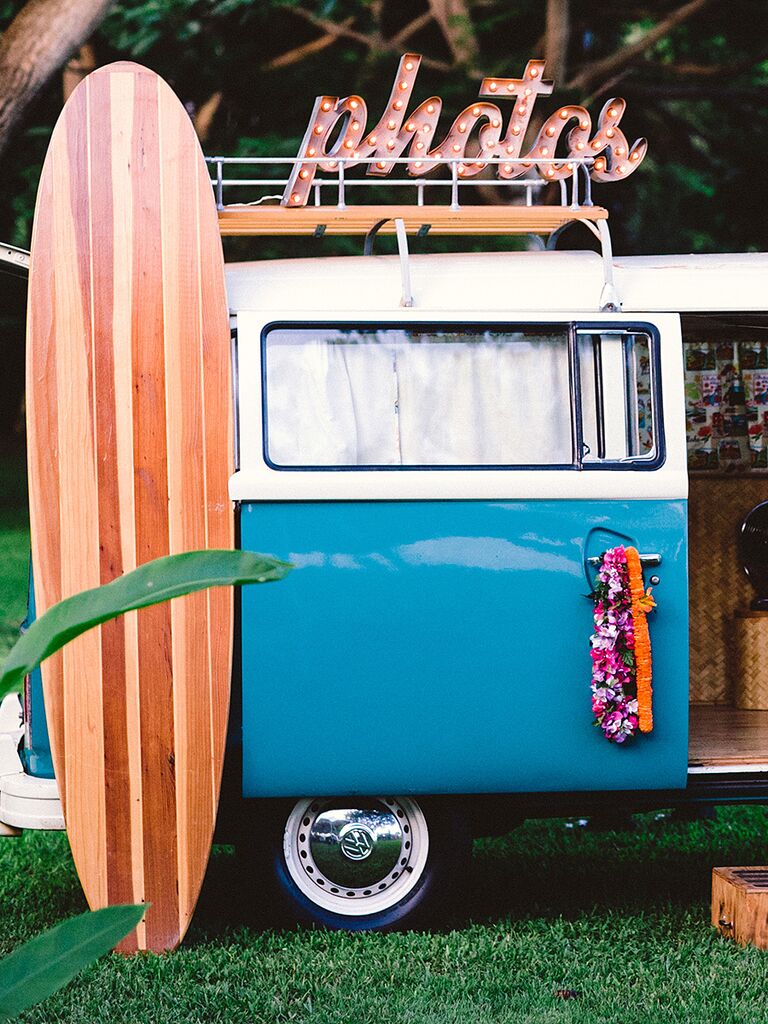 From: A Retro, Hawaii-Themed Wedding at National Tropical Botanical Garden in Poipu, Hawaii
10. Newlywed Stand-Up Board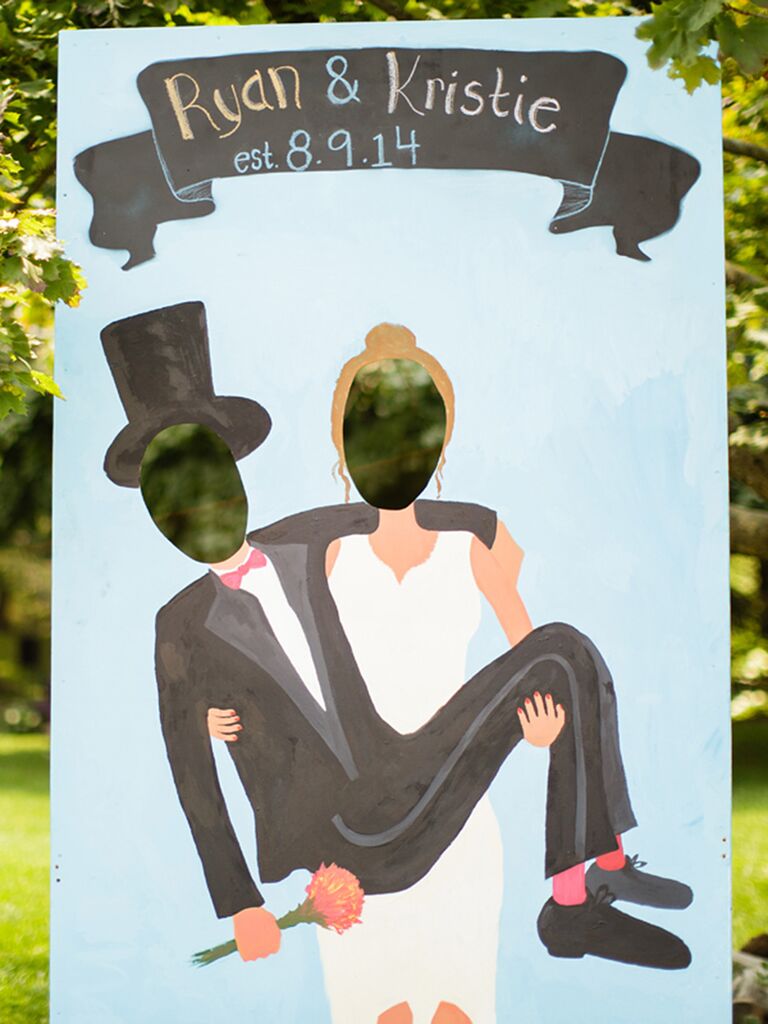 From: A Chic, Rustic Wedding at Highland Vue Farms in Newville, Pennsylvania
11. Polaroid Cut-Out Frame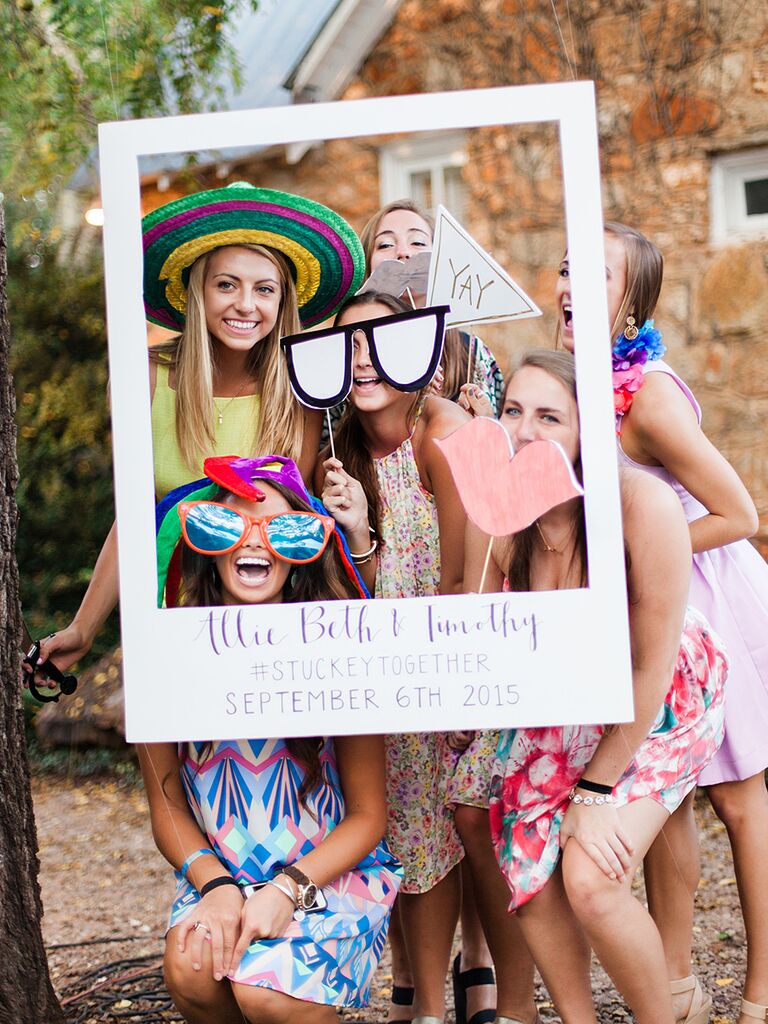 From: An Organic, Garden Wedding at the Hill in Athens, Georgia
12. DIY Curtain Photo Booth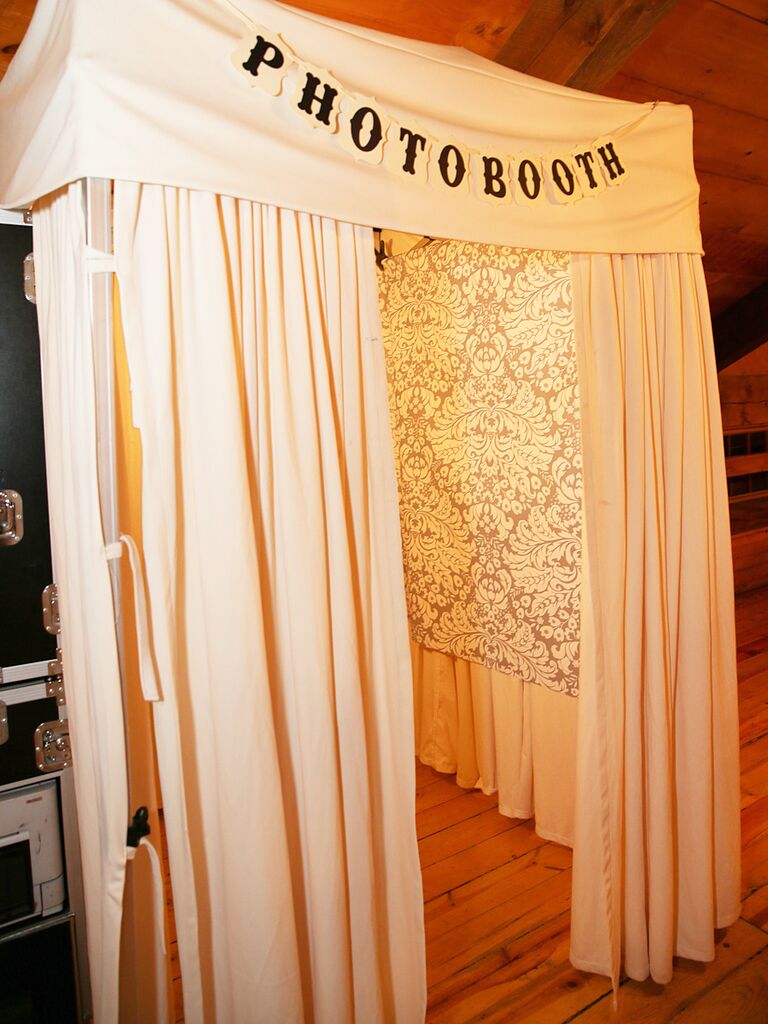 From: An Elegant Rustic Chic Wedding at the Red Lion Inn in Cohasset, Massachusetts
13. Themed Photo Booth Scenery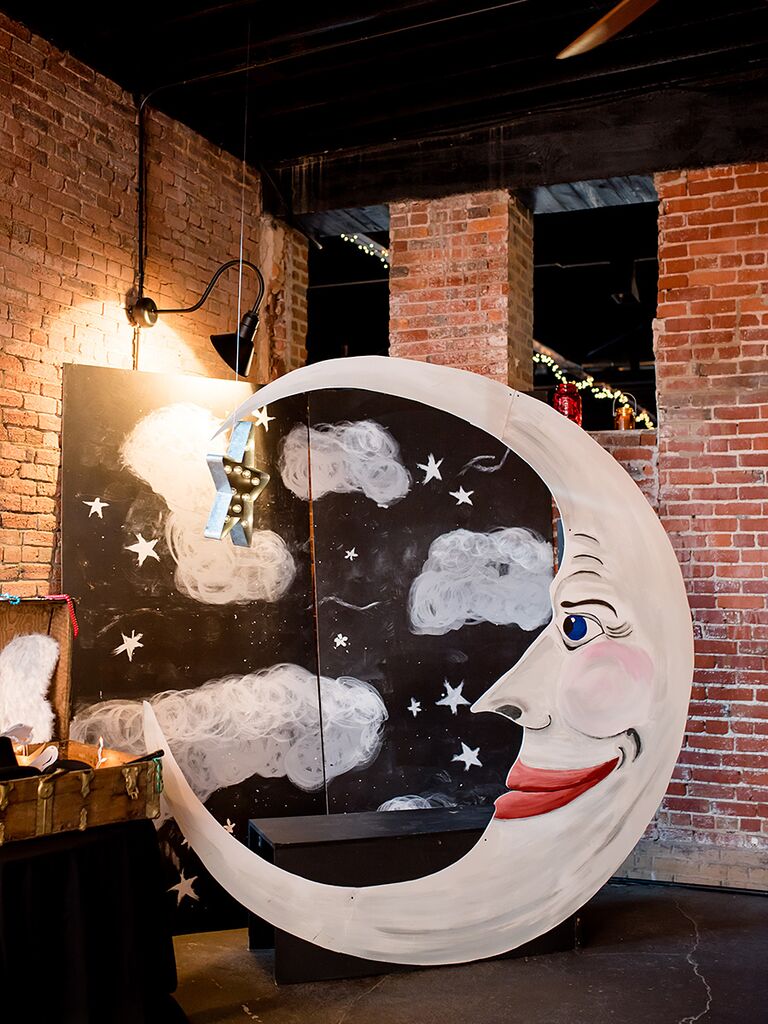 From: A Whimsical Circus Wedding at Inn at the Old Silk Mill in Fredericksburg, Virginia
14. Polaroid Guest Book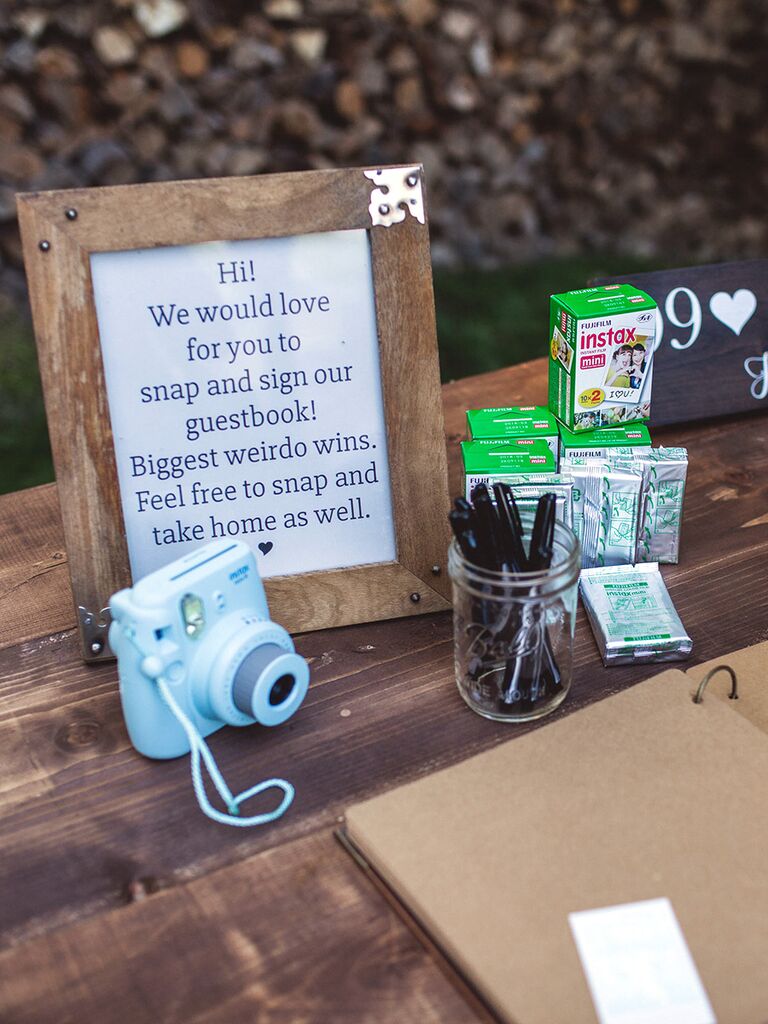 From: A Romantic, Bohemian Backyard Wedding at a Private Residence in Gloucester, Massachusetts
15. Marquis Photo Sign on a Retro Van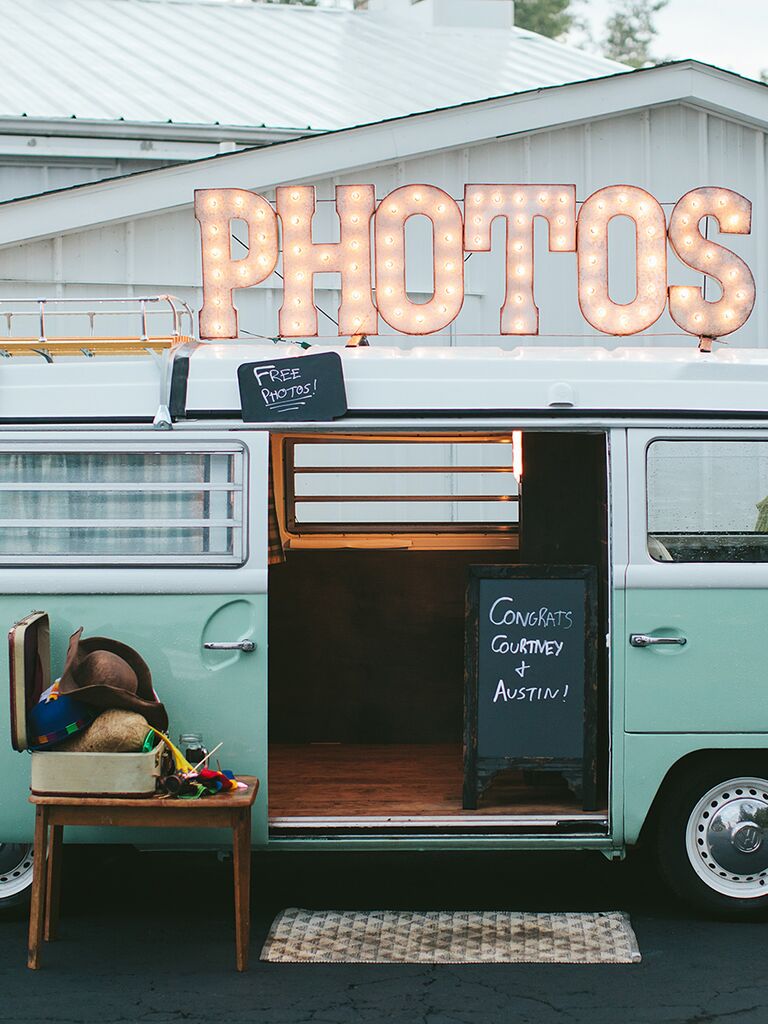 From: A Rustic, Elegant Wedding at Dorral Farm in Marysville, Ohio