Yes, You Can Make a Registry for a Second Marriage
And you should! Here's a list of second marriage registry ideas.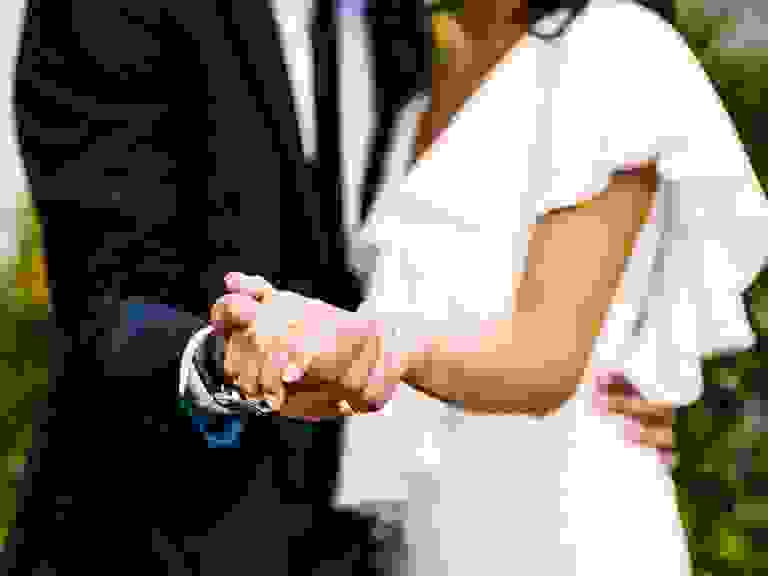 Tiko Giorgadze/Unsplash

A wedding registry isn't only for couples tying the knot for the first time. If you're getting married again, you might be hesitant to start a registry for any number of reasons, namely because you already have a lot of the items first-timers would typically register for, like glassware, a stand mixer and sheets. But anyone getting married—for the first, second or seventh time—should feel free to register for wedding gifts. Why? Because a wedding registry is a brilliant way to guide your guests (who want to get you something special) to the perfect present for your lifestage and lifestyle.
With the help of gifting tools like The Knot Universal Registry, The Knot Newlywed Fund and The Knot Gifts Back, your registry can truly be whatever you want it to be. Upgrade your current supply of home goods, donate to a meaningful charitable organization and register for amazing experiences—all in one place. If you're still not sure how to make the most of second wedding gifts, we've listed a few great ideas to add to your registry.
Charitable Donations
If you decide you really don't need anything, use your registry to give back to a cause close to your heart through The Knot Gifts Back. It lets you link your retail registry to a philanthropy of your choosing, or ask couples to contribute to your organization in lieu of all gifts.
Something Techy
Need help bringing a few modern upgrades into your home? Add some buzzy pieces of technology, like an Amazon Echo, Nest thermostat or a robotic vacuum cleaner to your list of goodies.
Unique Subscriptions
Whether it's a Book of the Month Club, Blue Apron or Club W subscription, ask your friends to gift you something that'll keep on giving and make married life that much sweeter.
Health and Wellness Gifts
Maybe you've just committed to making healthier life choices—your wedding registry is the perfect opportunity to upgrade your wellness routine. Register for meditation or yoga sessions, a gym membership or a brand-new treadmill for that space in the basement you've never taken advantage of.
Classes
Always wanted to learn how to pull mozzarella, pair wine like a pro, or play guitar? Use your registry to ask for amazing experiences you've been dying to try. And if you have kids from a previous marriage, classes are the perfect experiential gift the entire family can do together.
Event Tickets
Another registry request great for either two or a crowd is tickets. Ask for single-performance or season tickets to musicals, sports games, exclusive museum exhibits and so much more.  
A Couple's Getaway
There's date night, and then there's a date weekend. Whether or not you decide to forgo a honeymoon, you won't regret having a weekend away to look forward to in a few months. Head to a spa, a cozy bed-and-breakfast or the swanky new hotel in the city for a little one-on-one time. (You'll thank us later.)