This is What You Should Register For, According to Your Zodiac Sign
Wine glasses or cash funds? Let the stars decide.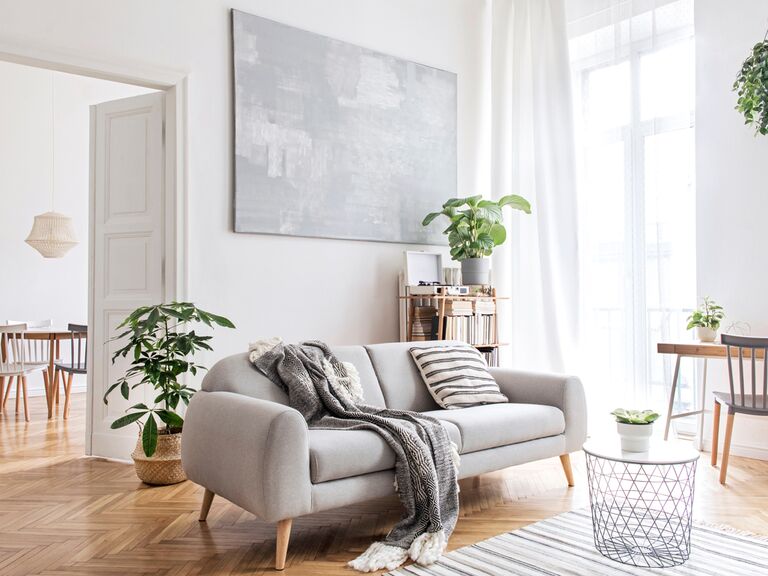 Follow The Flow/Shutterstock.com
It's no secret that making a registry is one of the most important tasks to complete when planning a wedding. Your curated gift list will help guests buy you a great present to enjoy together after the big day. And, in 2021, wedding registries are all about tailoring your requests to fit your lifestyle. Gone are the days of registering for china when you really want a new backyard fire pit or cash funds for postwedding date nights. Guests want to buy you gifts that'll actually get used, and all-in-one registry tools (like The Knot Registry) make it easy to compile all the items you want in one, shoppable list.
But, although it's an important job, curating your registry can feel overwhelming at first. You might wonder how many gifts to register for, or perhaps you simply need inspiration to get started—and that's where we come in. To help finalize your wishlist, we're breaking down exactly what you should register for according to your Zodiac sign, especially since it can indicate a lot about your personality. Whether you're an adventurous social butterfly or a laid-back homebody by nature, your strongest traits can influence what registry gifts will benefit you most. To get started, first create your wedding registry with The Knot. Then, for maximum registry inspo, keep reading to see exactly what you should register for based on your Zodiac sign. (And, if you see another item that speaks to you, go ahead and register for that too—the stars won't judge.)
Aries (March 21-April 19):
Air Fryer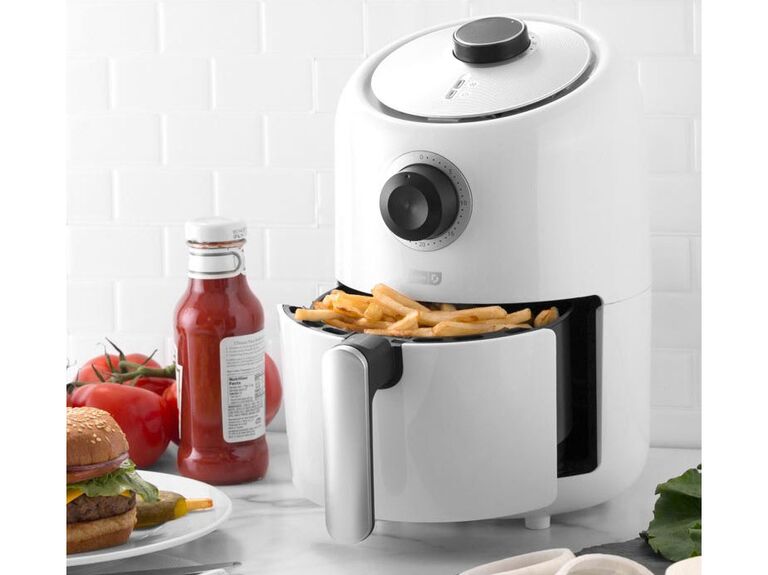 You don't go unnoticed, Aries. You're a natural-born leader and you have competitive tendencies—that's why you need to register for the best of the best. You're determined to fill your newlywed nest with only the top items, so that's why you need to complete your registry with one of the most popular products from The Knot Registry Store: an air fryer. This compact model will fit on just about any counter, and it comes in five colors to help you pick the one that best matches your kitchen. It's also one of our Registry Award winners, which means you can confidently add this item to your wish list knowing it's a top performer.
Taurus (April 20-May 20): Standing Mixer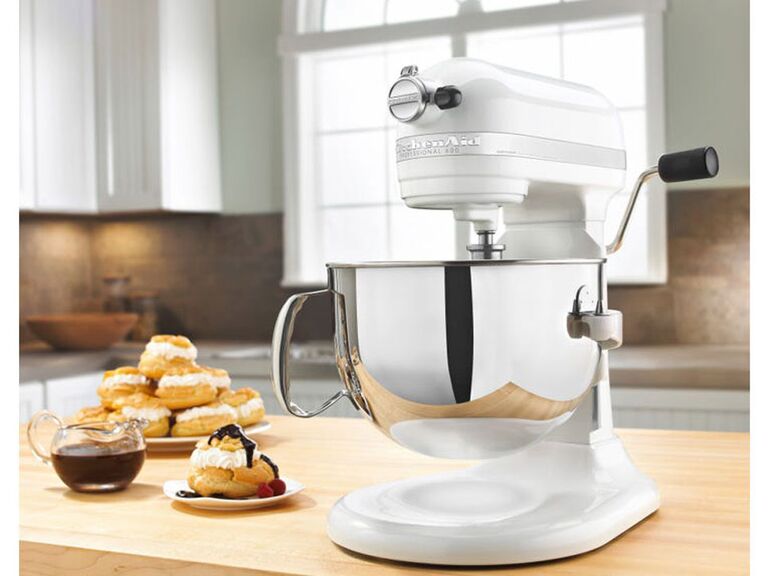 If you're a Taurus, there's a good chance you're exceptionally skilled in the kitchen. You love hobbies that clearly show the fruits of your labor, and that's why you're not afraid to spend hours whipping up a beloved recipe or creating a new dish from scratch. Whether you're a self-proclaimed Michelin-rated chef-in-training or you stick to the tried-and-true basics, cooking simply brings you joy. Because of this, your registry needs the latest and greatest cooking tools. We recommend registering for one of the most popular registry gifts of all time: a KitchenAid standing mixer, because no newlywed nest is complete without it.
Gemini (May 21-June 20): Wine Glasses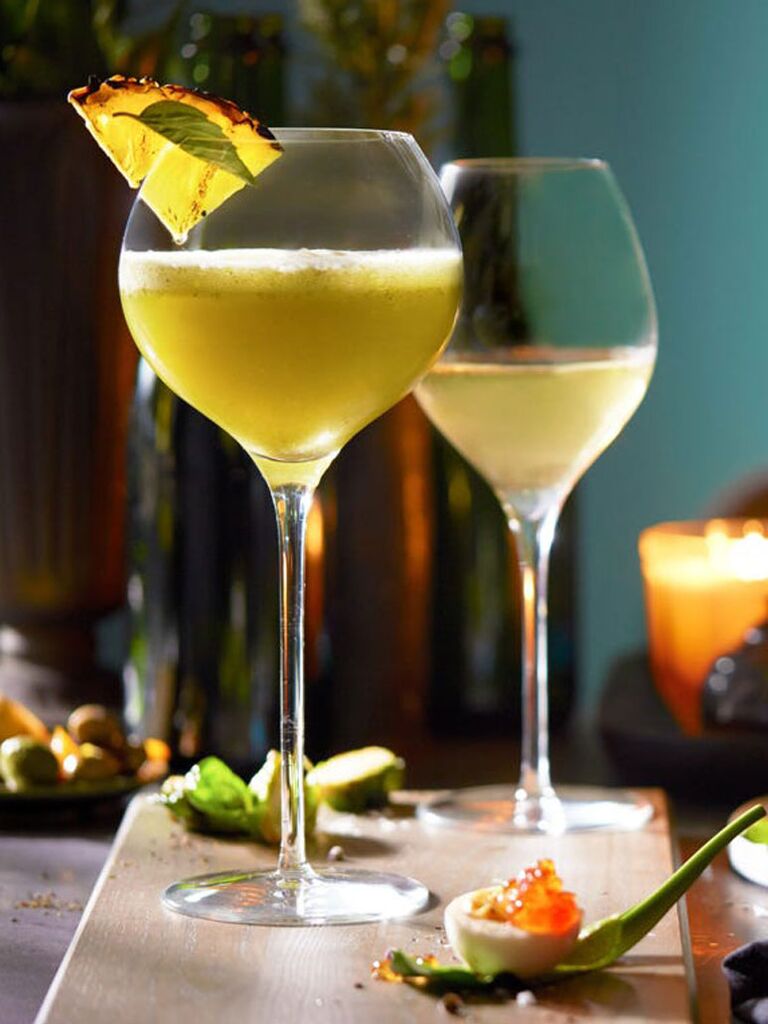 Geminis are notorious for being social butterflies. You love taking any opportunity to talk to new people to share ideas and learn more. Not to mention, you're particularly expressive and quick-witted, meaning you get along with just about anyone. Given your social nature, your registry would best welcome wine glasses to accompany your next intimate brunch party or themed dinner club. You're always itching to have loved ones over to your place, so register for glassware to use during dinner parties with your VIPs. This particular set comes with six red wine glasses and six white wine glasses, which can also be used to serve custom cocktails you've created from your bar cart.
Cancer (June 21-July 22): Bakeware Set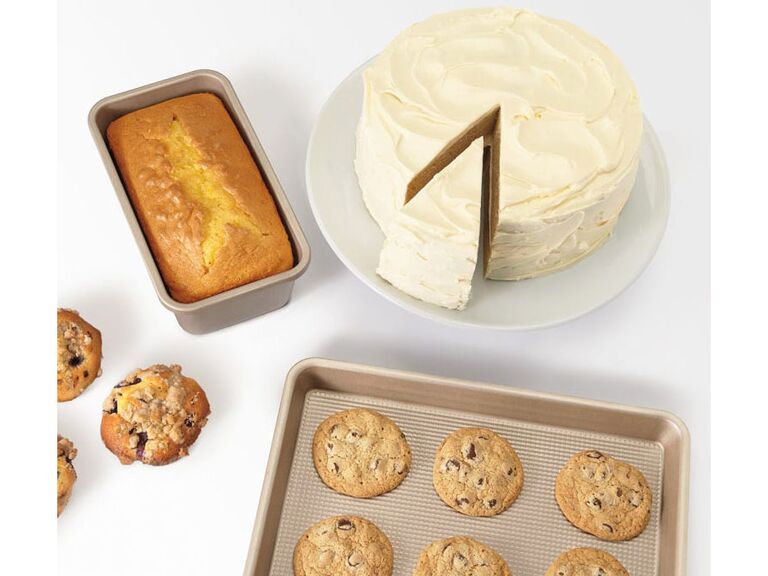 You're a self-proclaimed homebody, Cancer, and that's why your registry needs feel-good basics to complete a cozy night indoors with your S.O. Of all the registry products on the market, you'd benefit most from a bakeware set of all the essentials you need, like cake pans, a baking sheet and a muffin tray. After all, what's more appealing than curling up with a movie and a freshly baked batch of cookies, or enjoying warm blueberry muffins on a Sunday morning? Plus, since you also love making your friends and fam feel loved and appreciated, a bakeware set will make it easy to whip up their favorite comfort treat to show you care.
Leo (July 23-August 22): Cash Funds
There's a reason your sign is known as the "King of the Jungle," Leo. You love the finer things in life, and you'll stop at nothing to get what you want. You exude confidence, and you're all about achieving success while having fun along the way. Given all of your strong traits, you know what you want better than anyone else in the world—and that's why you should register for cash funds. You can use these monetary donations for anything your heart desires, from adopting a pet to putting in a down payment on a new house. Or, knowing you, you might use your cash funds for something a little more out-of-the-ordinary, like installing a pizza oven in your backyard or renting an Airbnb for a spontaneous weekend getaway.
Virgo (August 23-September 22): Robotic Vacuum
Virgos have a thing for cleanliness, and we're here for it. Here's the good news: Cleaning gadgets aren't boring registry gifts at all. With so many smart tech appliances and trendy organizational tools, having a clean home has never been more chic (or easy to achieve). Keep your newlywed nest in tip-top shape by registering for a robotic vacuum, like a Roomba. You'll adore the luxury of having a cleaning tool that does the work for you, thus taking one thing off your never-ending to-do list for your home. (You can thank us later.)
Libra (September 23-October 22): Pasta Maker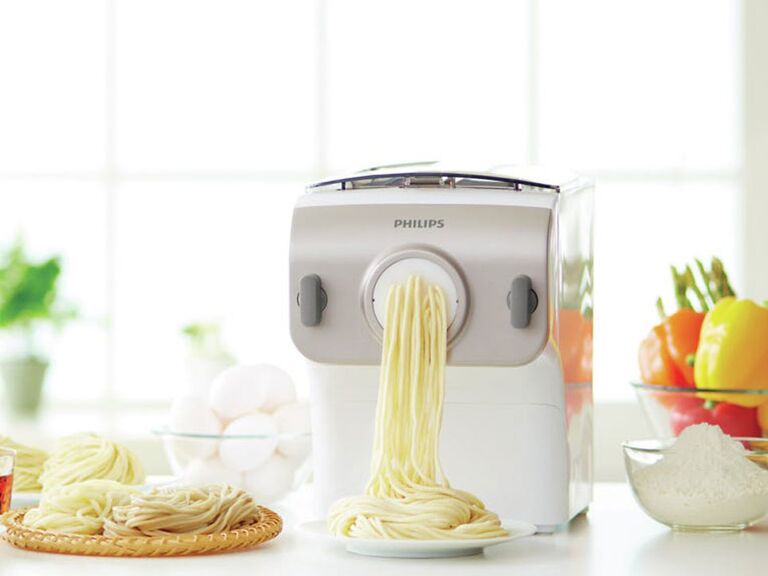 Represented by a scale, Libras crave balance and diplomacy in their lives. But, even though you have a big heart and love being generous toward other people, you can't help but enjoy a little self-indulgence once in a while too. Your registry is the best place to ask for a unique, high-end gift you normally wouldn't buy yourself, like an electric pasta maker. And, because you have such a big heart, you can invite your nearest and dearest over for dinner to enjoy this special wedding gift with you.
Scorpio (October 23-November 21): Espresso Machine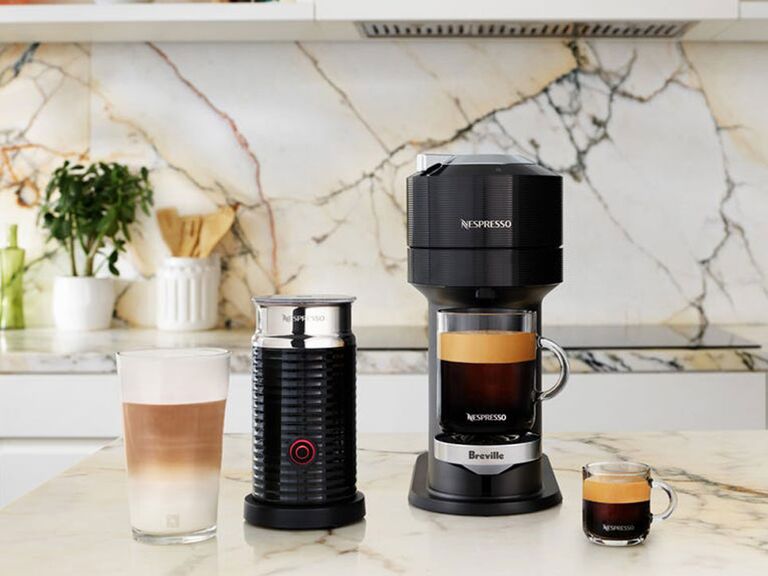 You're passionate about everything you do, Scorpio. In order to fuel your fire, dedicate your registry to coffee must-haves that'll keep you going all day long, like an espresso machine. Scorpios are known for being one of the most intense signs of the Zodiac, and we can't help but notice the similarities between you and a strong, bold cup of coffee. This popular espresso machine will help you experiment with delicious handcrafted drinks, and it'll give you the perfect pick-me-up at any time of day from the comfort of your kitchen.
Sagittarius (November 22-December 21): Luggage Set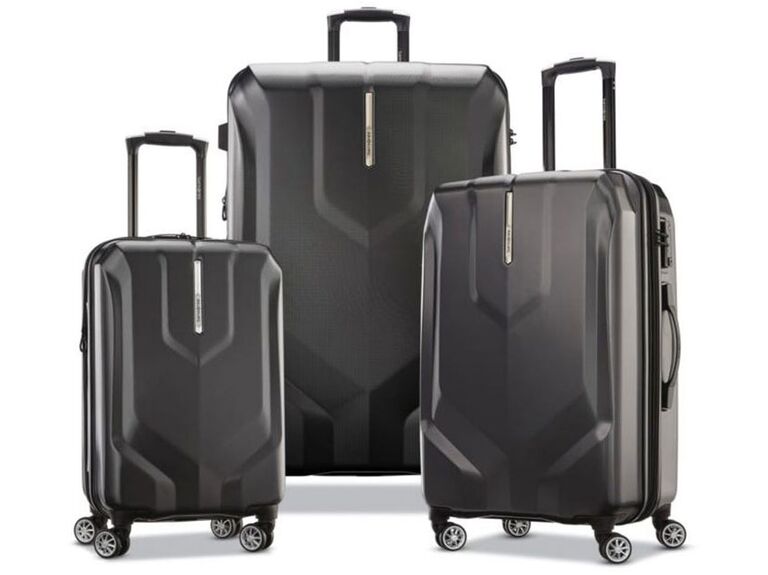 A Sagittarius is known for having an unmatched sense of adventure. You're full of wanderlust, and you love traveling the world to discover the greatest sights, cultures and cuisines. That's why registering for a luggage set is a no-brainer for you. After your big day comes to an end, you'll be itching to start traveling with your S.O., which is why we recommend registering for brand new luggage that can carry all of your must-haves on any kind of adventure, from a tropical beach vacay to an adventurous mountainside hiking excursion.
Capricorn (December 22-January 19): Luxury Sheets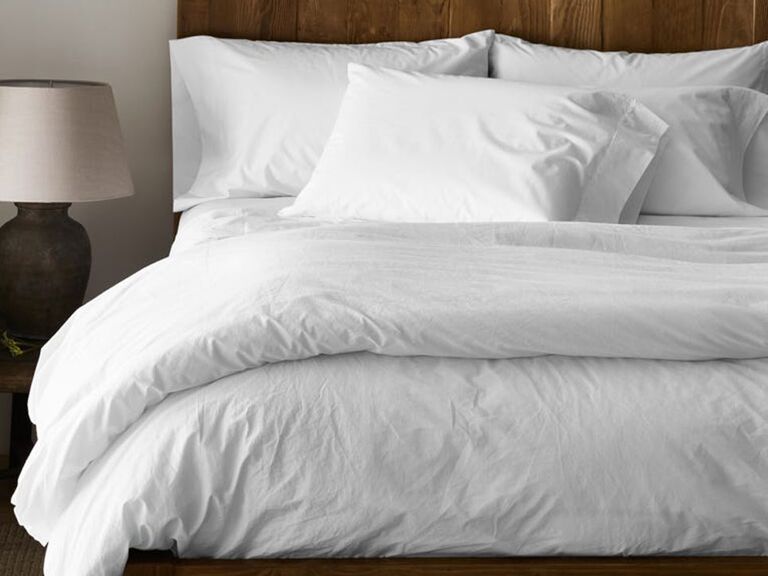 Caps are goal-oriented and determined, known for being the busiest (and most organized) sign in the Zodiac. But, even though you love throwing yourself into your career and your passion projects, you can't hustle to your heart's desire without a good night's sleep. Register for a new set of luxurious sheets that'll upgrade your bed to a comfy oasis, giving you the ability to rest and recharge before attacking your to-do list every day. You'll thank yourself for registering so wisely.
Aquarius (January 20-February 18): Bar Cart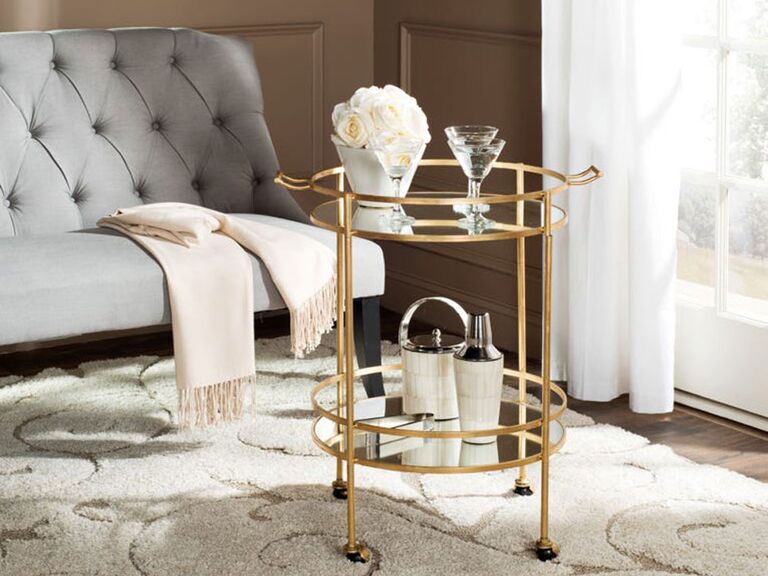 Aquarians are all about being social with their closest friends. You love having intellectual conversations, but you're known for being a reliable listener too. Because of this, you need an at-home happy hour set to use any time you have friends or family over for drinks. Nothing excites you more than having your favorite people in one room together for a long chat, so you'll want to register for a sleek bar cart to have on hand for your next happy hour.
Pisces (February 19-March 20): Gallery Photo Frames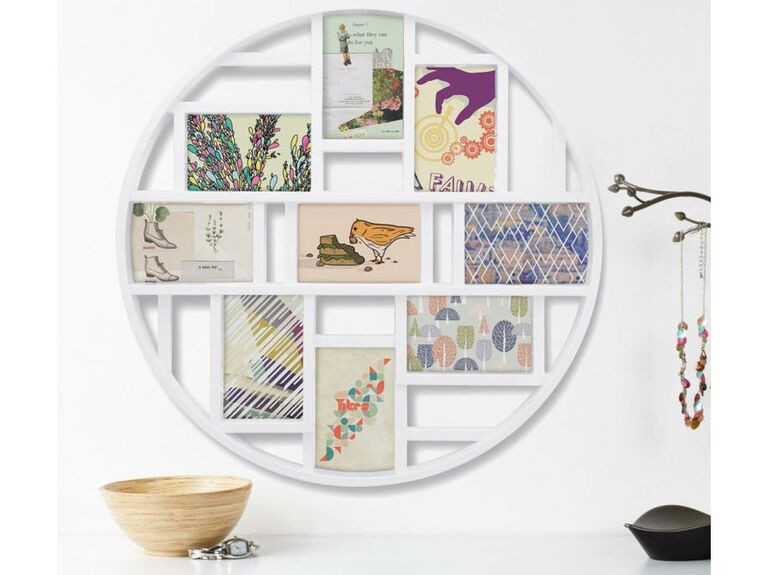 You're always in touch with your emotions, Pisces, and you'll be especially head over heels in love when you can look at your wedding photos all day, every day. We suggest registering for a gallery wall photo frame to display your favorite snapshots from the big day. This frame can hold up to nine of your favorite pics, and the unique design will make it pop in any room of your home. We have a feeling your heart will swell with joy each time you walk by this registry pick in your newlywed nest.