A Wedding Veil Glossary
Think the waltz is just a dance step? The chapel is only a place to say your vows?
Choosing the right wedding veil is the final touch that will complete your transformation into full-blown bridal. From cathedral-length to elbow-length, tulle poufs to lace mantillas, there's a wedding veil style for everyone. But who knew just how many options there are? Check out our wedding veil glossary to find out more.
Birdcage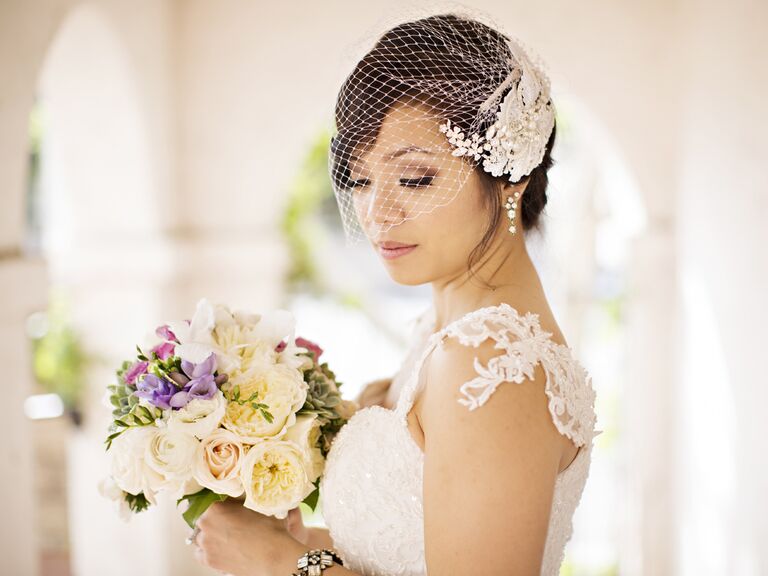 Also known as a cage veil, birdcage veils are typically a 9-inch piece of netting that drapes off the side of the head. It can provide a unique, vintage look and also allows the lower half of your face to be free.
Blusher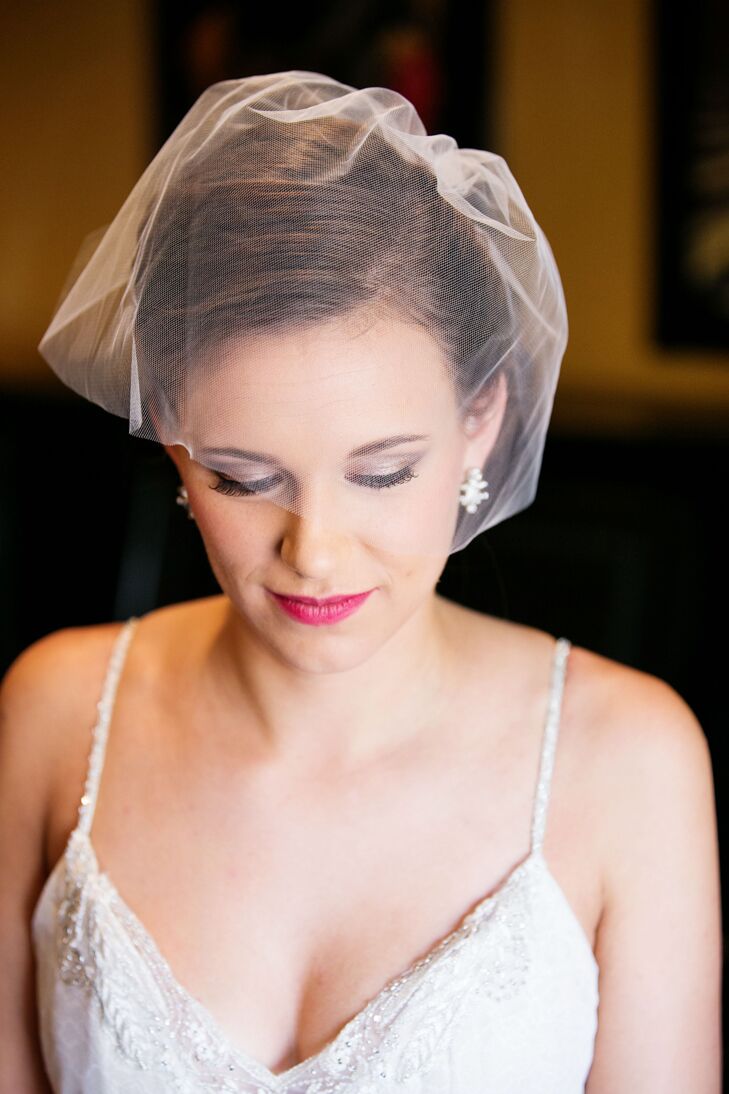 A short, single layer of veiling, the blusher is worn over the face before the ceremony, then either flipped over the head or removed afterwards. This style of veil is ideal for the bride looking for a no-fuss take on the veil tradition.
Cathedral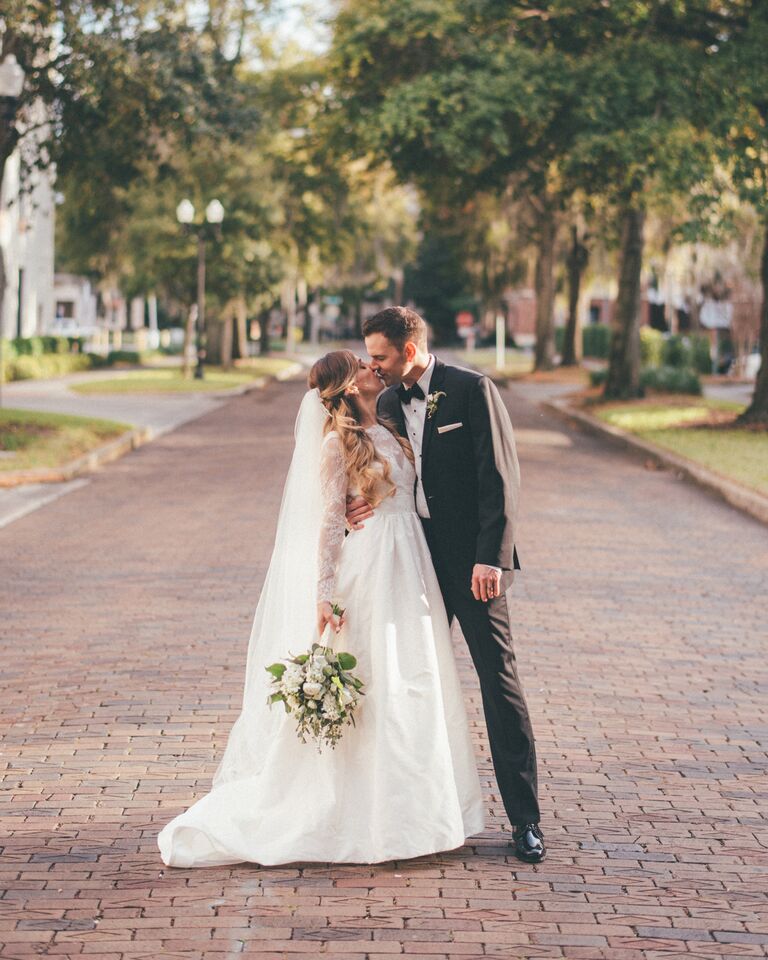 The mother of all veils, the cathedral is also the most formal. Sometimes referred to as the "royal veil," this style sweeps the floor and falls three-and-a-half yards from the headpiece.
Chapel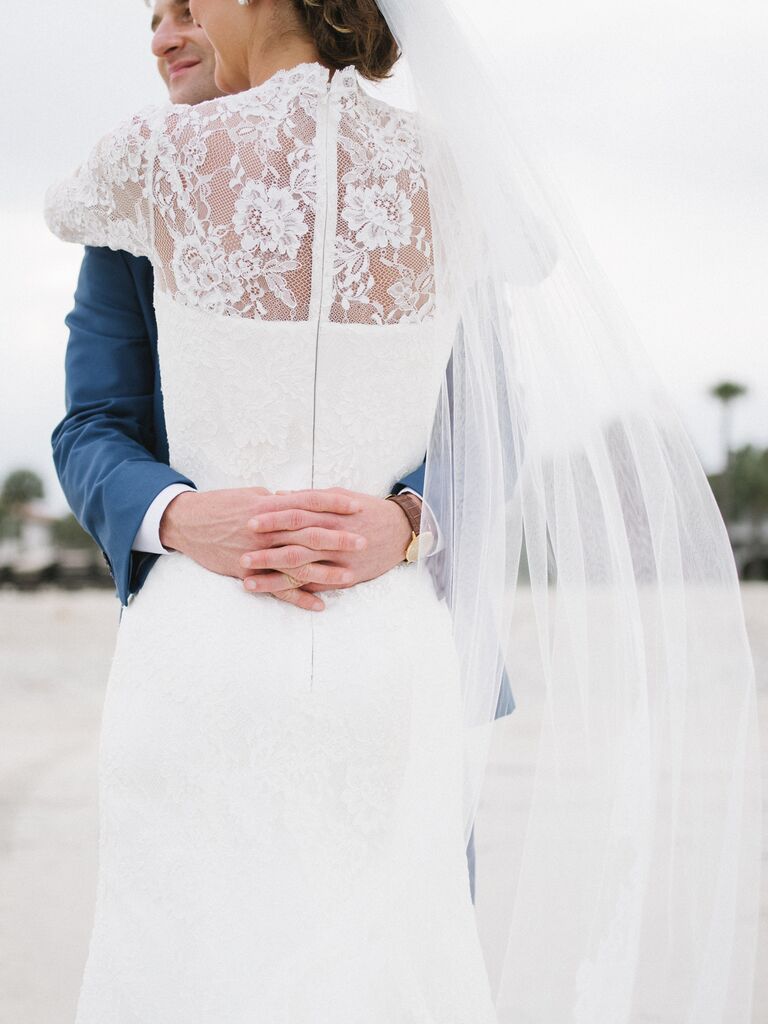 A formal veil that extends to the floor, the chapel falls two-and-a-half yards from the headpiece. It's often worn in combination with a sweep train and blusher for extra oomph.
Double Tier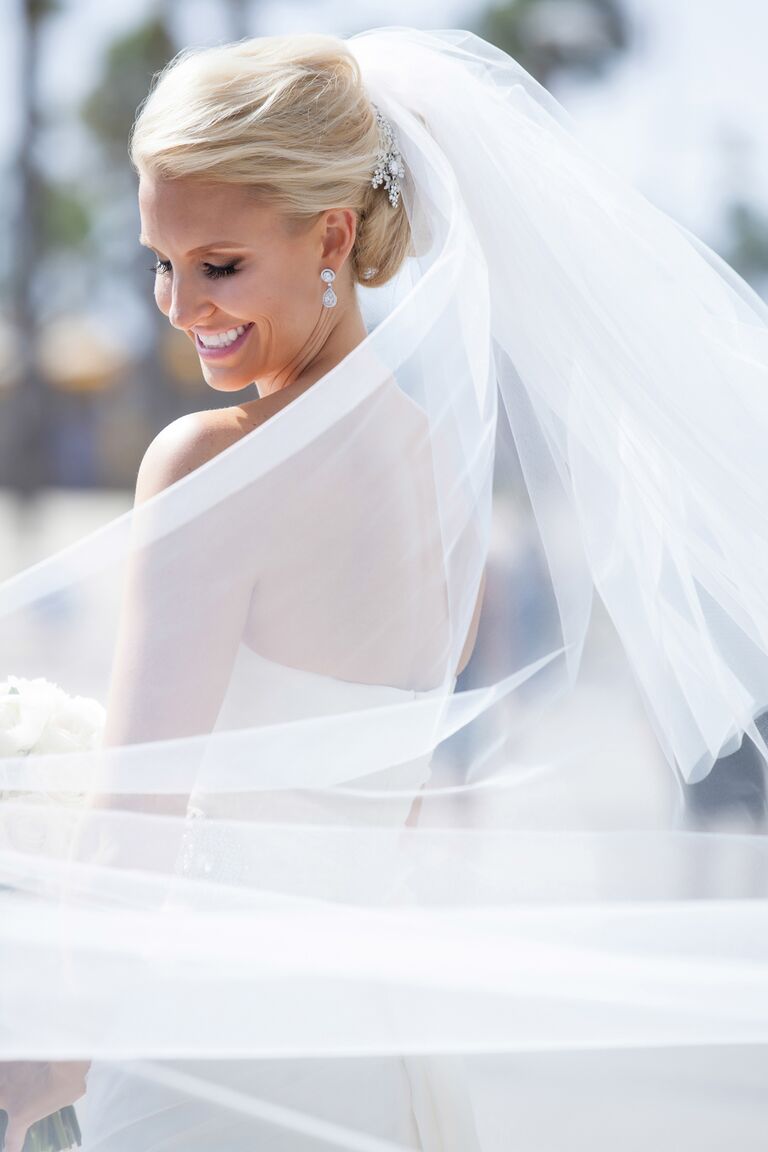 A veil of two layers (either two veils or a veil and a blusher), usually of different lengths. Having more than one tier can be a way to add detail and volume to a simple hairstyle or wedding dress.
Elbow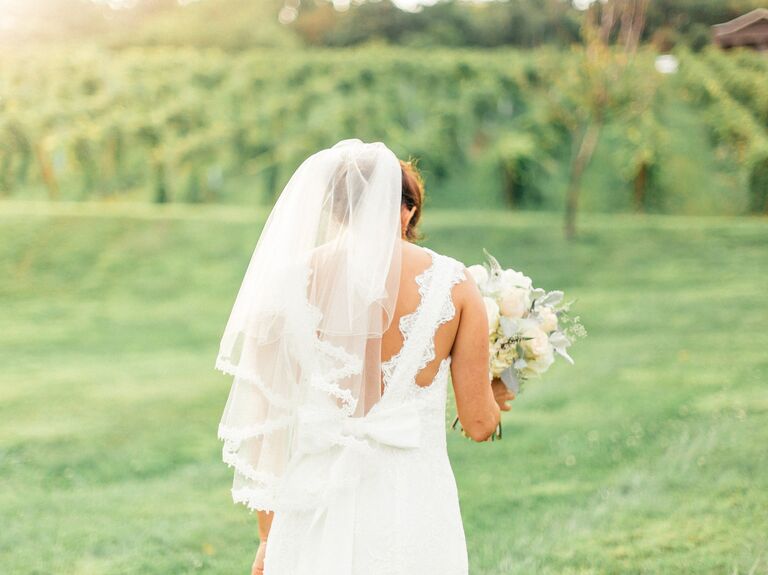 As the name implies, this type of veil extends 25 inches in length to the bride's elbows. It can be great for showcasing the skirt or train of your wedding dress.
Fingertip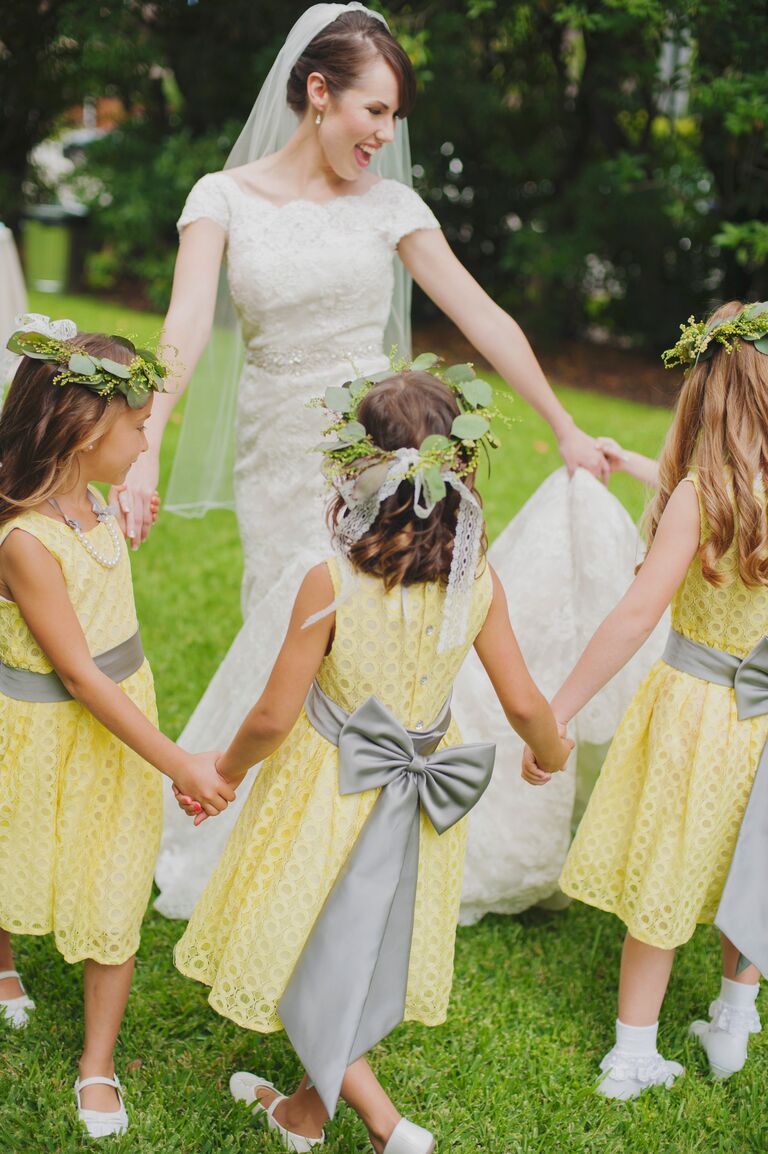 A very popular length, particularly with ball gowns, this style extends to—you guessed it—the fingertips. We love the idea of pairing this style with a dramatic headpiece like a flower crown or tiara.
Flyaway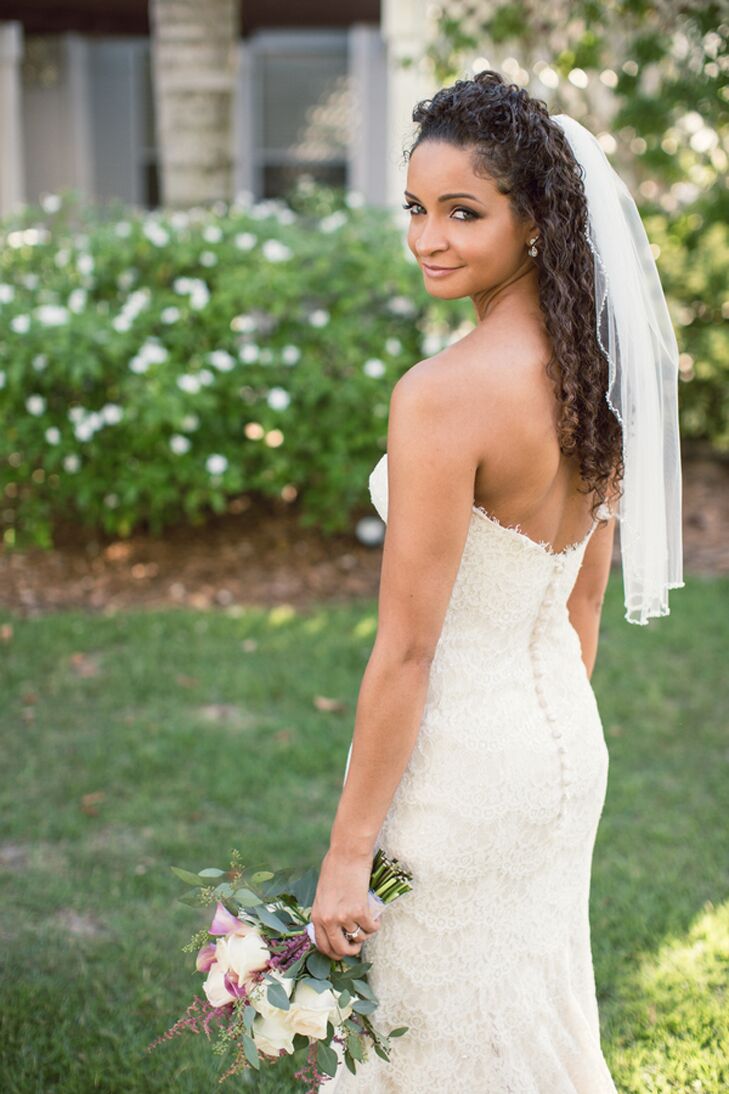 A multi-layered veil that just brushes the shoulders, it's considered less formal than other styles. If you're wearing a dress with a heavily embellished back, this simple style is the perfect way to wear a veil without distracting from your gown.
Mantilla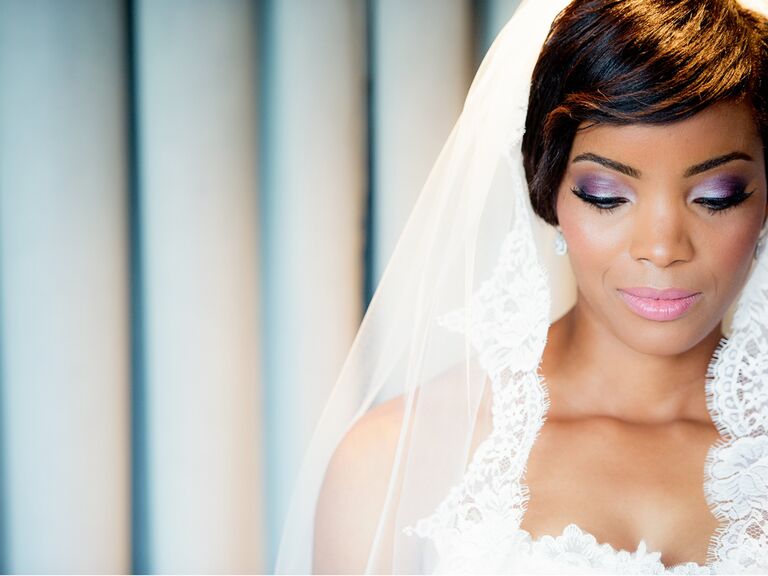 A long, Spanish-style circular piece of lace that frames the face. Made either of lace or lace-edged tulle, the mantilla is usually secured with a comb.
Pouf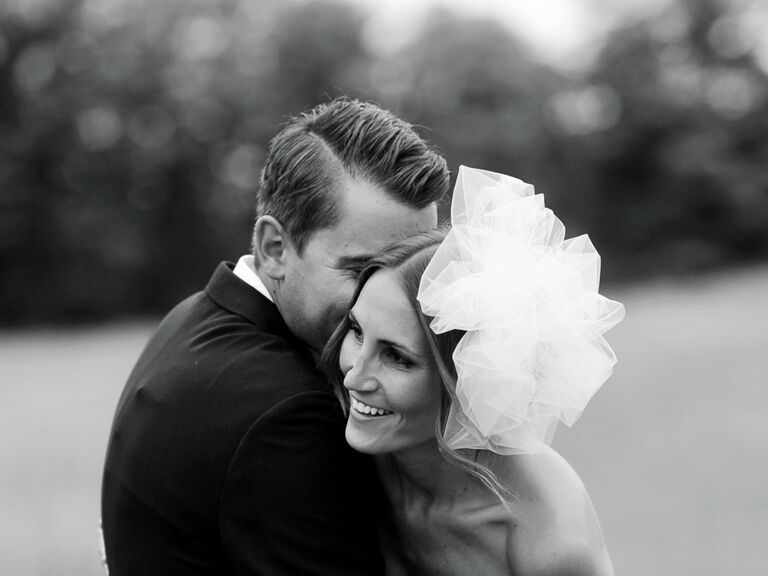 A gathered piece of tulle or netting that fastens to a comb or headpiece to create height. If you're opting for this style, place it off-center on your head.
Waltz (aka Ballet)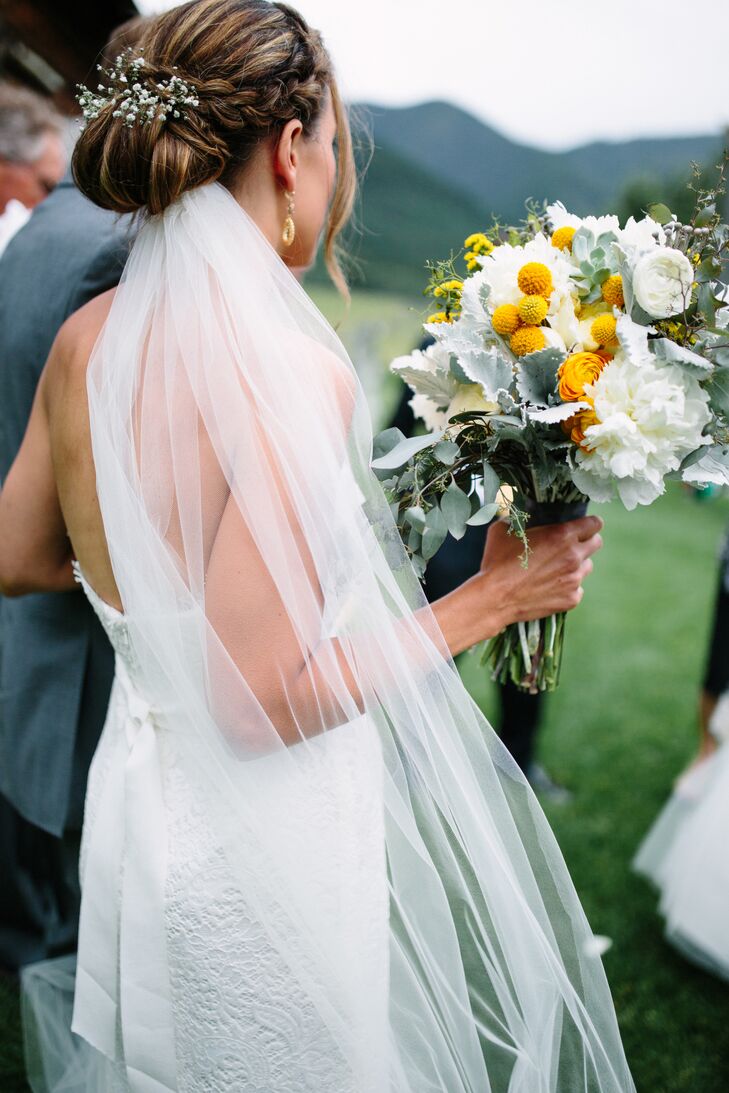 A veil length that falls somewhere between the knee and ankle, a waltz veil is good for showing off the bodice of your dress (and can help eliminate tripping fears!).
Want more fashion inspo? Find it here!