Yep — A Video Game-Inspired Wedding Ring
by Heather Hall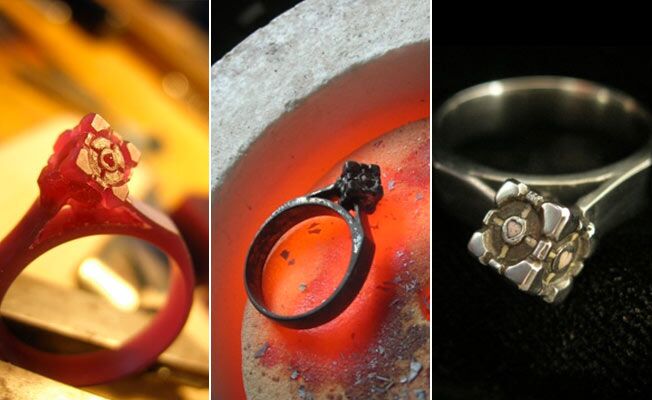 And the theme of geeked-out wedding rings continue! We discovered the R2D2 engagement ring not too long ago, and now, another ring created by CustomMade, is the 'Companion Cube' ring inspired by the love one couple had for the video game Portal. Brittany Foster of BMF Jewelry artfully created an engagement ring for Justin to proudly give to his new fiancé. Justin knew no ordinary diamond would do, so the due custom designed the perfect ring for his video game-loving partner. It was based on an object from the game that he and his soon-to-bride shared such a passion for (she said yes).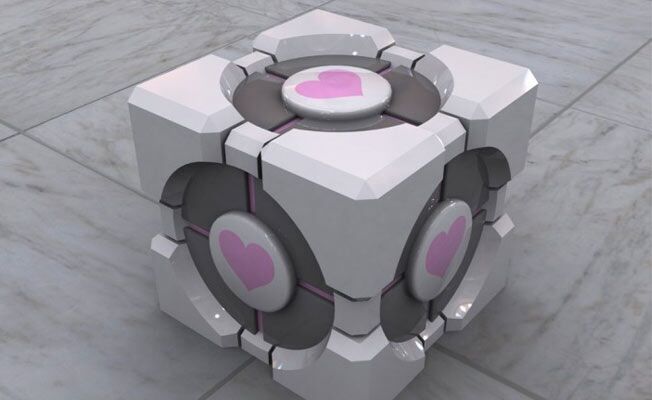 The 'Companion Cube' is a reoccurring object seen and used throughout the game, so naturally it was the ideal choice of design. Plus, we love the touch of little hearts.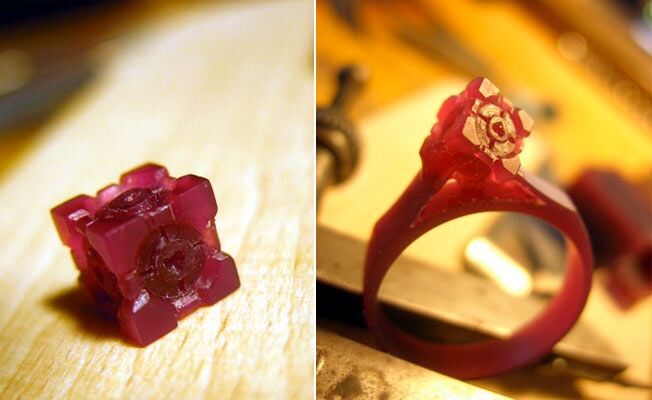 Brittany played with wax models before deciding on the final design of the ring. She and Justin discussed every detail of the ring including placement, metal and color.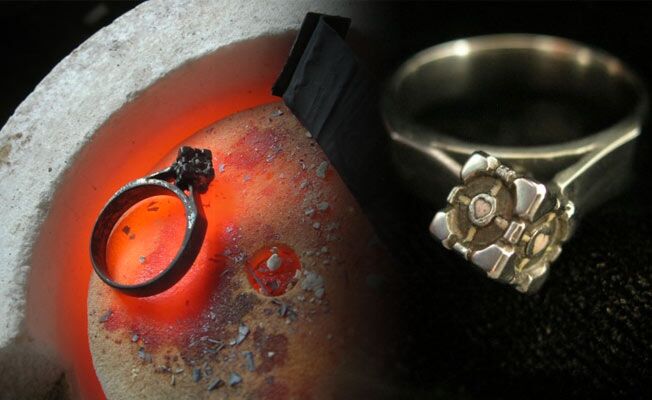 photo by
Photo: Courtesy of CustomMade.com
The result was a vintage-inspired stainless steel ring that could support the intricate cube and integrity of the design. It's classic, yet unique. Guys, kudos for stepping up the creativity!
Congratulations to Justin and his fiancé! Photos courtesy of CustomMade.com.
Do you have an uniquely designed ring? Tell me more about it in the comments below or twitter @heatherhallm!
> The CustomMade R2D2 Engagement Ring (And Proposal!)