Home

Wildflower Events & Design
Details
Day-Of Coordination, Full Service Wedding Planning, Planning
Contact Info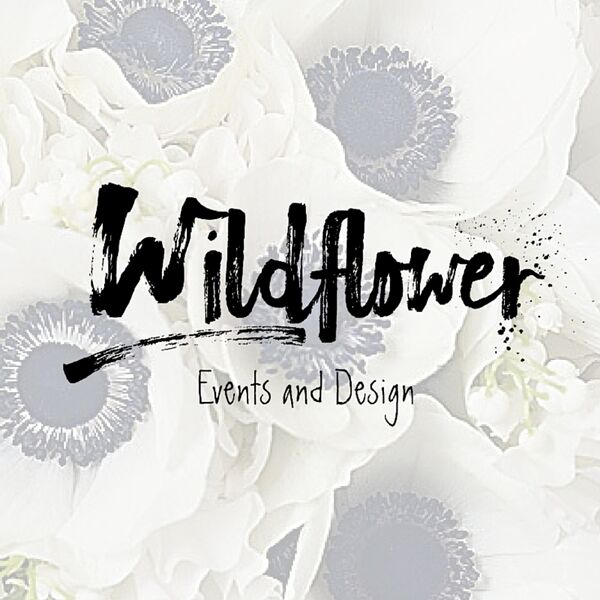 Reviewed on

9/10/2016
Kayla S
It was my first time working with Wildflower Events & Design and I was blown away with Amanda. Amanda was an absolute pleasure to work with through the entire planning process. The venue is not the easiest to work at for every planner but she came in asking the right questions... Read More and worked well with all vendors and staff to make the night a great success. The room looked absolutely beautiful! I would Highly recommend Amanda and Look forward to working with her in the future!
---
Reviewed on

6/22/2016
Kourtney B
Hiring Amanda was the smartest thing we did in planning our wedding! Amanda is such an awesome person to work with and had such great ideas to make our special day one to remember. We live in Nebraska so it was a no brainer that we needed someone in the Denver area that had... Read More connections in the wedding planning world. Amanda was very understanding that we had limited days during the week that we could travel out to look at different venues and such things. She took all of the stress out of what could have been an extremely stressful day. If we had to do everything over again we wouldn't think twice before calling Amanda.
---
Reviewed on

9/06/2015
Wildflower Events & Design was not the quality service we were anticipating when we decided to hire a wedding planner. Their inability to step in and be assertive (do their job) created stress for the bride, the groom and the mother of the bride (writer of this review and the... Read More one who regretfully had to pay the bill). We sent a two-page bulleted list of unmet expectations. Some of the highlights are: Guests reported seeing Jessica at the open bar drinking. Jessica did not attend the rehearsal, but her business partner Amanda did. We were assured that Amanda was going to attend the wedding and that it would not be a problem. Amanda did not attend and it was a huge problem that resulted in many awkward moments from important family members not being seated near the front, to music not being timed right so some of the wedding party went down the aisle with no music. The mother of the bride and bride were waiting in the bride's dressing quarters while Jessica went to get the wedding party and groom in place. She told us she would come back to get us when everyone was situated and she never came back. After waiting 20 minutes we jumped in the car and drove ourselves down there. These might seem like petty, small things, but they are just a few of many small things that should have been addressed by a good wedding planner. The most disappointing thing is that when we communicated how unhappy we were, there was no response. They did nothing to try to handle our concerns in a professional manner. Maybe they just had a bad weekend, but at least they could acknowledge that and try to do something to keep this customer happy. We are pretty easy people to work with and don't have unrealistic expectations. Due to a lack of assertiveness, a lack of follow through on things promised, and an overall inability to deliver, we do not recommend this wedding planner.
---
Amazing Service
Reviewed on

7/09/2015
Wildflower Event and Designs was so amazing to work with for my wedding. They were creative with decorations, while being conscientious of my budget. They were always available for my questions, and never made me feel like a crazy bride (even though I'm sure I was!). I would... Read More highly recommend WFD for my friends and any bride who wants an amazing, smooth running wedding!
---
Look no further!
Reviewed on

6/27/2015
We were so lucky to have Jessica and her team plan our beautiful destination wedding. Planning a wedding in Colorado while living in Texas was a lot more stressful than anticipated...thank God for Jessica! She is so cool, calmed and collected that she almost doesn't appear as... Read More the type A personality needed for a great wedding planner...but she is and this lady gets stuff done!!! She's such a calming presence and I don't think I could've made it through this processes without her. My husband was not excited about hiring a planner (because of the extra cost to our budget) but as soon as she started working her magic, he said hiring her was the best money he'd ever spent! Things I didn't even know were an issue (venue issues, NOT Wildflower Events fault) at my wedding were handled by Jessica and her assistant and my wedding didn't skip a beat. If I didn't love my husband so much, I'd have another wedding just to work with her again! A million thank yous to her!!! Jessica, y'all are the best!
---
Day-of coordinating Rock Star
Reviewed on

6/23/2015
I found W.E.D. at a bridal show in Denver after having communication problems with my venue and realizing I didn't want to rely on their on site coordinator. Given I had a very limited budget, I wasn't sure how much W.E.D. would be able to do for me. After talking to them,... Read More however, I received a VERY reasonable quote for day-of services (based on quotes I had gotten from other companies). We decided to go with Amanda, and it was literally the best decision I think we made in terms of wedding planning. Even though we hired Amanda for day-of services only, she began helping me right away. She found me a Jenny Packham-friendly alterations shop, helped me design our centerpieces, made us altar florals, contacted all my vendors and made sure everyone was on board and knew what was going on. She became the contact person for my venue, and made sure we had all the information we needed - from the correct room numbers for our guests, to the wifi password so we could play our Spotify playlists. That's all in addition to everything she did for the big day, which included running the rehearsal, setting up and decorating the reception and ceremony spaces - with every single decoration I had in exactly the right place - running the ceremony, including music, making sure the caterer was on point, and all the reception "events" occurred on time. Really, Amanda was like MacGuyver - when my bustle broke, she had a sewing kit and fixed it in minutes. When my welcome sign's letter fell off, she had glue to put it back on. I can't think of a single thing that went wrong on our wedding day, and it's really 100% due to Amanda being a rock star. She's even dog friendly, and worked very well with our four dogs, who were part of the ceremony.
---
Best Decision Ever!
Reviewed on

6/23/2015
Wildflower Events & Design was the best decision we ever made for our wedding. We couldn't have been happier. She helped with the planning and the day-of coordination. She was always available to meet up or for a phone call. Jessica was on top of the details, and was a calming,... Read More happy-spirited presence during a time that can be very nerve-wracking. She thought of all the pieces we needed for our vision to come together, and always offered to go the extra mile to make sure we had exactly what we wanted. Jessica and Amanda were both so sweet, organized, and fun-loving and worked diligently on my behalf to make sure all the details were covered. I HIGHLY recommend Jessica and Amanda at Wildflower Events & Design to anyone who is getting married, she is worth the investment and the smartest decision you'll make for your big day.
---
"Stress Free"
Reviewed on

4/06/2015
My idea of throwing a party involves getting a keg and everyone bringing a side dish; so I needed more than a little help when planning my wedding. Luckily Amanda and Wildflower E&D was there to help guide and support me. From the beginning we sat down and discussed what was... Read More important to us and Amanda listened and never gave me an "Are you crazy!" look. I had many questions and ideas and Amanda was able to help bring focus on what we were looking for. Amanda was very knowledgeable when dealing with vendors and contracts. She noticed the little details that sometimes get overlooked and end up biting you in the end. This attention to detail also helped me stay on budget (which not many can say). The day of, Wildflower Events & Design took complete control so I could enjoy my wedding day. People ask me what our best wedding gift was - no stress leading up to, or on our wedding day. It was a pleasure working with Wildflower Events & Design and I will be sure to use them for future events.
---
What a relief!
Reviewed on

10/14/2014
Thank you Amanda for all your ideas, suggestions, and input for Katie's wedding. Even though we had a good idea what we wanted, Amanda helped with her strong organization talents of following a schedule and making sure we had all items covered. Plus she has knowledge of... Read More suppliers with good pricing so we did not have to shop around. The day of the wedding was the most important part of having Wildflowers Events and Design's help. They acted as our point of contact with all the other vendors we used such as the catering supplies and services, music, and flowers.. Plus I had time to spend time with family and guest at my daughter's wedding.
---
My Special Day
Reviewed on

9/25/2014
I called Wildflower Events with 3 days notice to arrange an initmate wedding for my family, as we decided we wanted a last minute destiniation wedding. They listened, understood what I wanted, and worked to keep everything within my budget. She gave me multiple cost effective... Read More location choices to choose from, and she even arranged the catering, cake, and even hand picked my personal bouquet and flowers for the ceremony. It was the small personal touches to her service that made me feel like a part of her family. When we plan on having a larger renweal of our vows and we have more time to plan, I am excited in what they will be able to bring to the table, as I will certainly use them again. Thank you again for your personalized involvement in our wedding. We highly recommend Wildflower Events & Design for all of your special day needs.
---