9 Wedding Details for Coffee Addicts
If your love for coffee goes beyond one cup a day, consider adding some quirky caffeine details to your wedding decor or your favor ideas!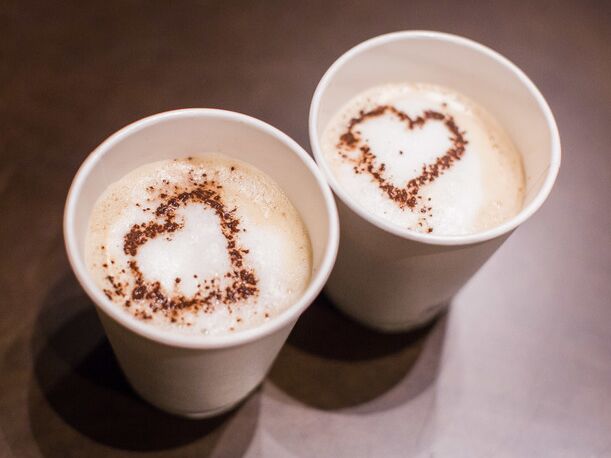 Lovely Valentine Photo + Film
From using aromatic coffee beans as a way to amp up your escort card display to creating a customized cappuccino bar, there are plenty of ways to show off your coffee addiction at your wedding. Plus, the chocolate brown color fits in with any rustic, earth-tone or neutral color palette perfectly. Get inspired by these nine creative ideas from real weddings, below. Drink up!
Customized Coffee Sleeves With a Holiday Twist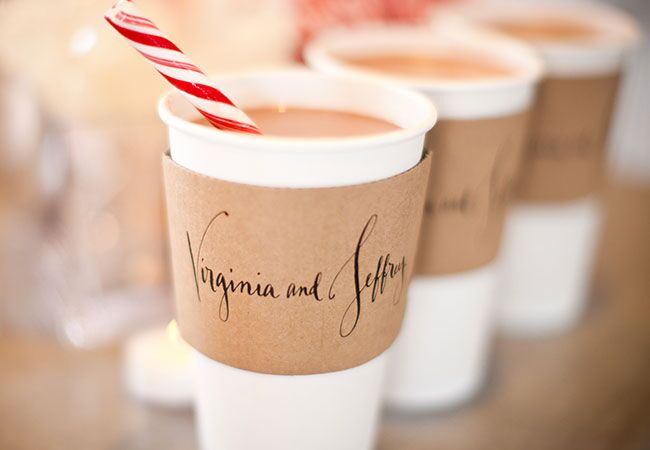 From the album: A Modern Winter Wedding in Aspen, CO
A Choose-Your-Own Bean Bar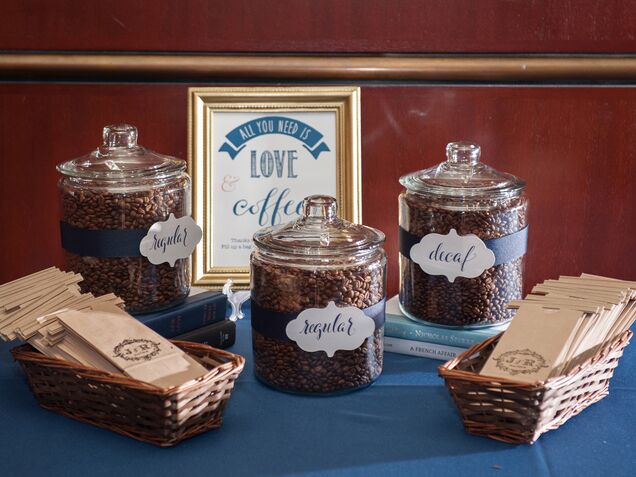 From the album: An Elegant, Traditional Wedding at the Newberry Library in Chicago, Illinois
Personalized Bags of Coffee With a Caricature
From the album: A Homey, Historical Wedding in Peoria, IL
A Sophisticated Copper and Gold Cappuccino Bar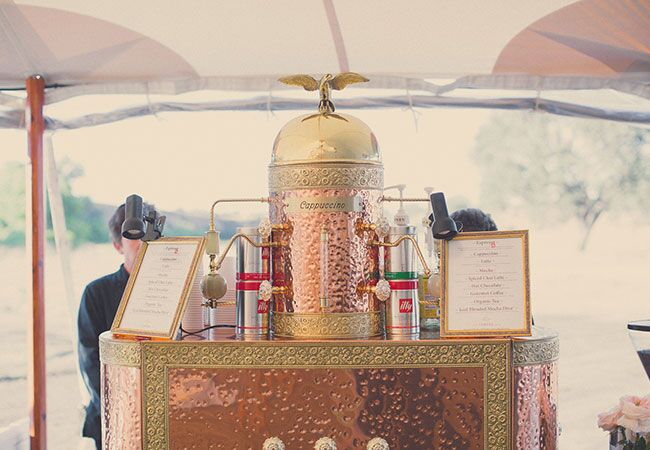 From the album: An At-Home Wedding in Paso Robles, California
"Let Love Brew" Burlap Coffee Favors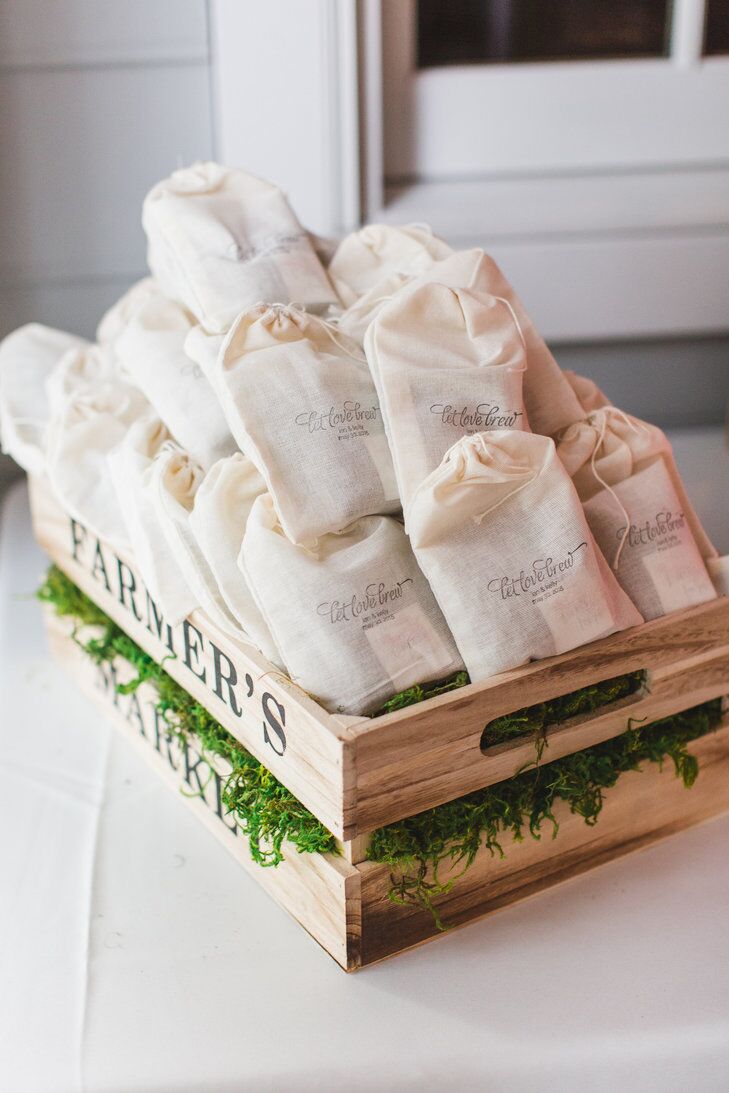 From the album: A Classic Spring Wedding at Stock's Manor in Mechanicsburg, Pennsylvania
Coffee Mug Decorations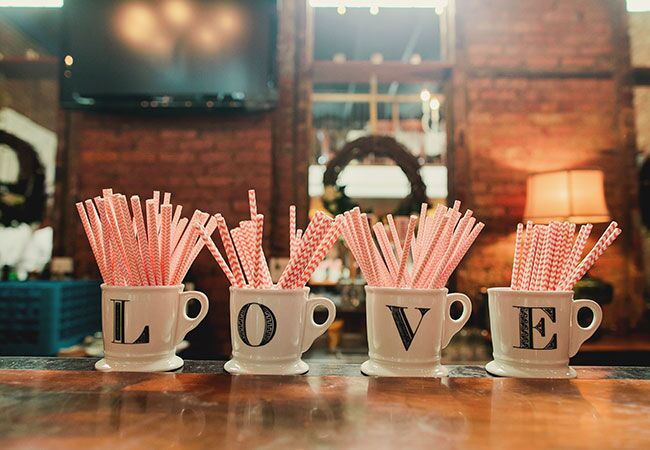 From the album: An Intimate Country Wedding in Franklin, TN
Coffee Bean Escort Card Display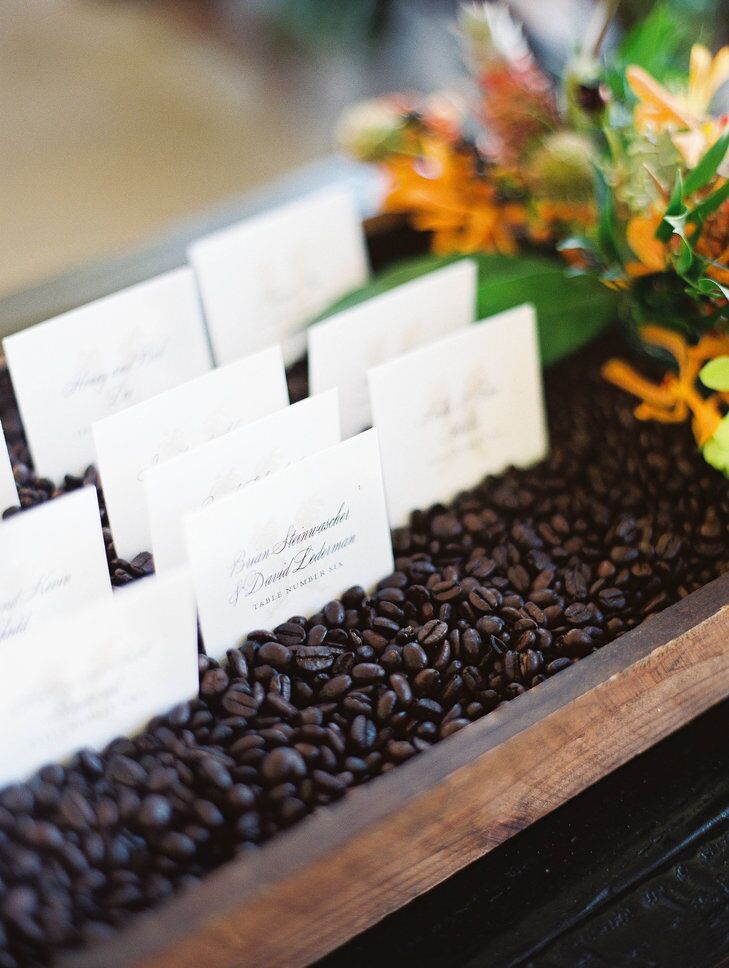 From the album: An Island Chic Wedding at Dillingham Ranch in Waialua, Hawaii
Signature Coffee Cocktails With Coffee Liqueur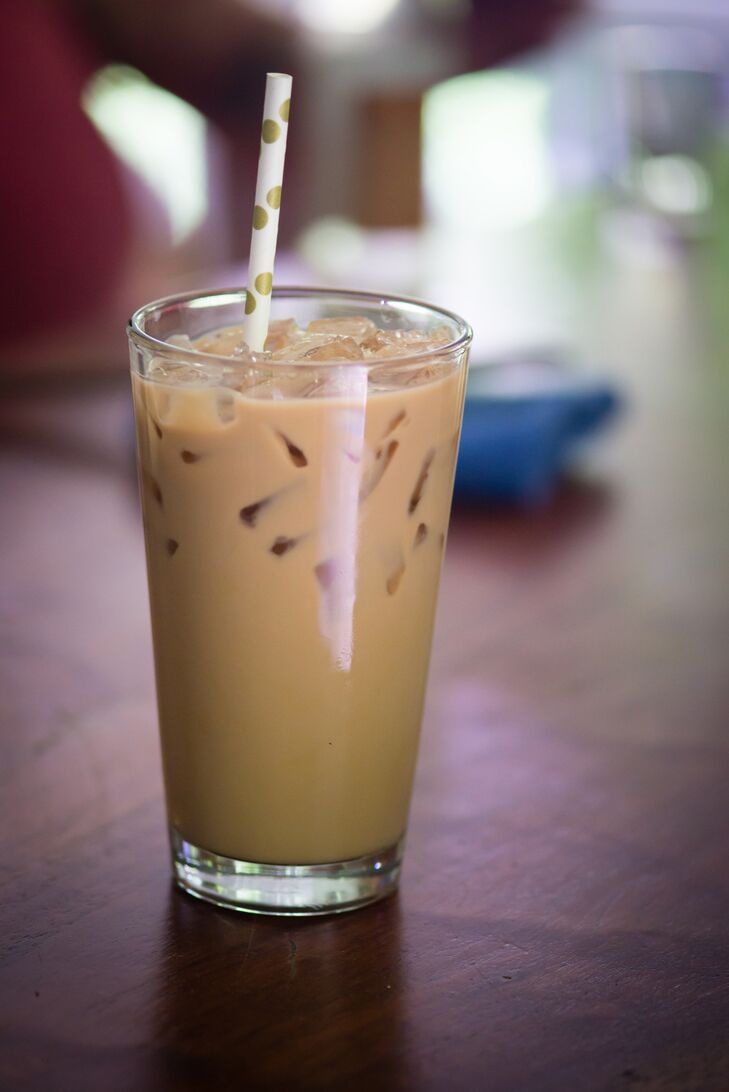 From the album: A Casual Garden Party Wedding at Old Sherrill's Inn in Asheville, North Carolina
A Pour Over Coffee Station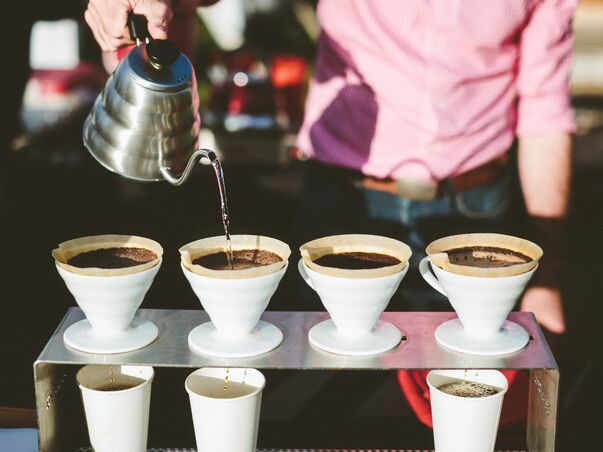 From the album: A Rustic, Laid-Back, Farm Wedding at a Private Residence in Cuba, New York