Bernadette and Howard Wed on "The Big Bang Theory"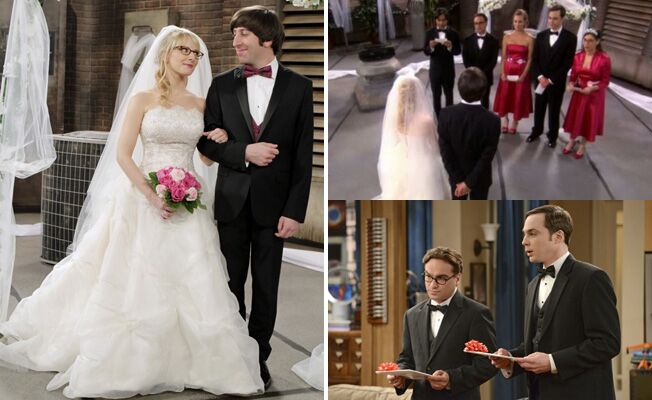 Photos: CBS.com
The wedding was on the roof of Sheldon and Leonard's apartment building where the group always hangs out — there's nothing like an at-home wedding.
Everyone became ordained online — Amy, Penny, Sheldon, Leonard and Raj all gave the couple away! Our favorite line from the ceremony came from maid of honor, Amy: "Bernadette, I want to thank you for allowing me to be your maid of honor. I also want you to know that I will be happy to do it again, if this marriage craps out."
The ceremony was photographed from space as the Google satellite passed over Pasadena.