13 Buried Instagram Posts From the "Billion Dollar" Gutseriev Wedding
We dug deep. There's even a video of the bride giving a thumbs-up. A thumbs-up!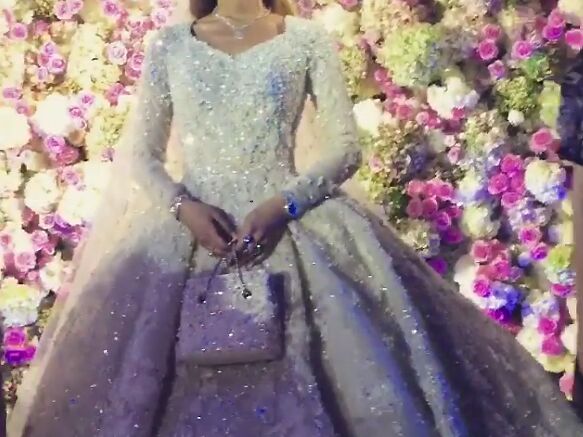 By now we've all heard about this reportedly billion dollar wedding. Because of our love for all things weddings and our incessant urge to be in the know, we dug deep into the Instagram accounts of those who attended the now infamous Gutseriev celebration to find all those priceless secret shots we knew were around somewhere.
The couple, Said Gutseriev and Khadija Uzhakhova, tied the knot at Safisa Restaurant in Moscow, with a guest list reportedly topping 600. (With a head count like that you'd think it would be easy to stalk multiple social media accounts, but you'd be surprised to find out how private the people of Russia are with their Instagram profiles.) Don't worry, we still found everything from guest selfies to the bride herself laughing and giving a thumbs-up.
Check out our favorite insider pictures below!
Outside the venue, proving that luxury cars aren't bound by petty parking regulations:
The breathtaking floor to ceiling blooms comprised of roses, hydrangea, peonies and anemones:
Did anyone else notice the birdcages with live birds?
Guest selfies: (C'mon, we had to.)
A post shared by Александр (@finish_2017_) on
A beautiful shot of the bride:
The groom and Sting having a moment and/or requesting his favorite jams:
Traditional dancing at the reception:

The cake entrance and cutting:
Enrique melting hearts:
J Lo being her amazing self on stage:
And of course… a fireworks display. With an orchestra:
Lastly, the ultimate sign of a cool bride:
We also have to give credit where credit is due… so a big thank you to Google translate. We couldn't have sorted through the hashtags without you.